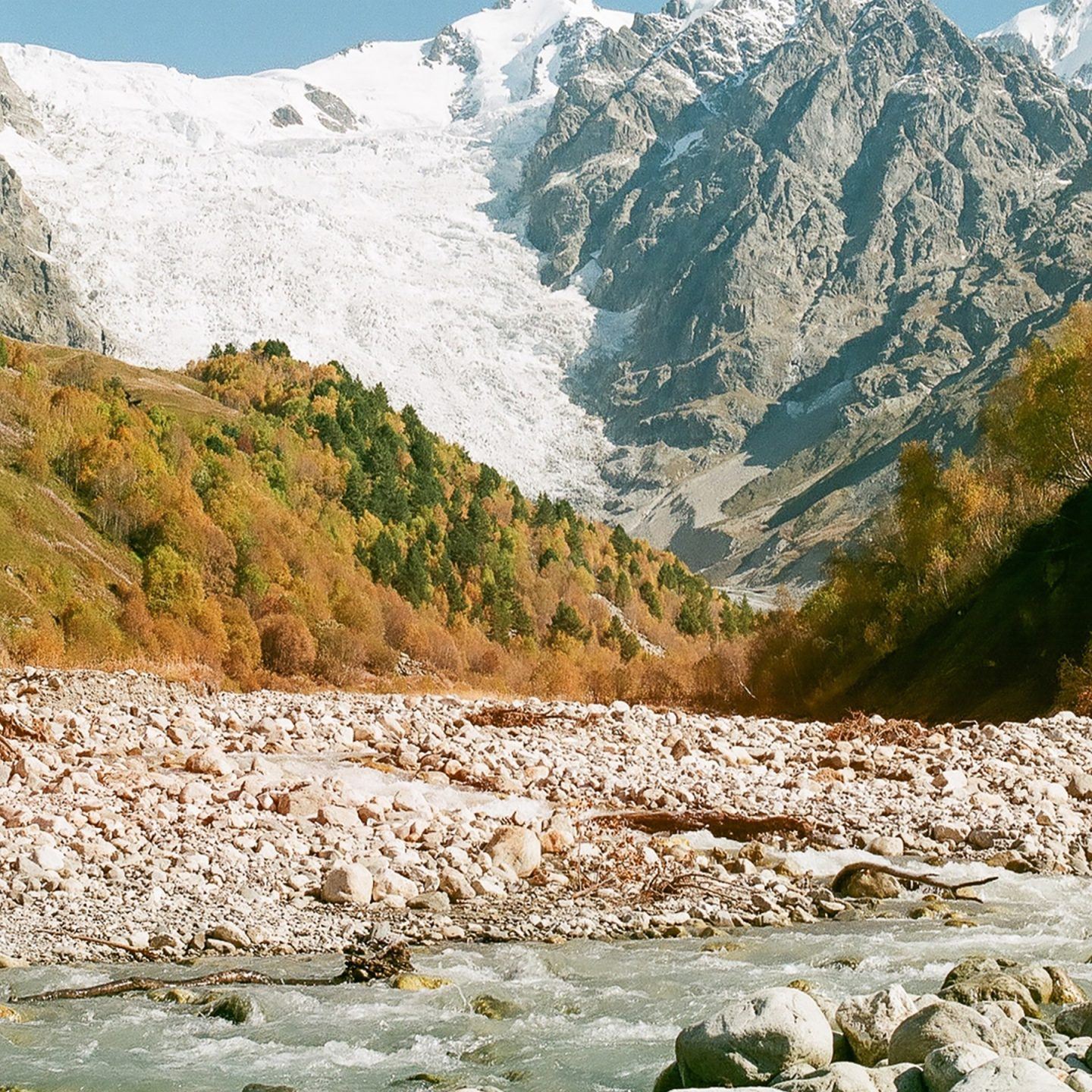 Anastasia Aseeva Captures A Four-Day Hike Through The Remote Northwest Of Georgia
Russian photographer Anastasia Aseeva traveled to the northwest of Georgia to visit the province of Svaneti; a remote region edged by the snow-capped Caucasus mountains, whose deep gorges and open planes are populated by medieval villages and monuments that date back as far as the 9th century.
It was a journey devised by Aseeva and her partner to regain calm; the four-day hike required them to travel between villages on foot, departing at sunrise, and arriving at sunset each day. "Every day it was magic", Aseeva explains, as she detailed the route that they took across this peaceful region. It was a journey that wound through fields and forests, beside mountains and streams, that lead them to world heritage sites and villages of old. Beginning in Mestia, a highland town in the Caucasus mountains, the pair traveled to Zhabeshi, a valley of alpine meadows that sits at 1600 meters above sea level. From Zhabeshi they hiked to Adishi, a town whose cityscape is dotted with medieval stone monuments from the 10th, 11th and 12th centuries. Departing one place of history for another, they traveled from Adishi to Ipari; the home of the Ancient Svan Towers—a UNESCO World Heritage Site—that stand looming above the vast and beautiful Georgian landscape. From Ipari they trekked to Ushguli, a community comprised of four villages that sits at the head of the Enguri gorge. Recognized as one of the highest continuously inhabited settlements in Europe, this UNESCO World Heritage Site was their final stop before heading home to Amsterdam.