When he picked up a camera in 2013 in preparation for a hike, Ruairidh McGlynn saw the world anew—and ever since, the Scottish photographer has been training his lens on the remote and beautiful parts of his homeland.
Few landscapes are as bewitching as the glens of the Scottish Highlands or the islands of the Hebrides, and McGlynn has a unique understanding of them. He considers his series 'Emerging Land' as a geological and anthropological study of this rural landscape. Informed by his desire to "venture into unknown territory", this collection of photographs explore "the coexistence between mankind and the landscape." But mankind remains almost unseen, and could be deemed absent from McGlynn's series altogether were it not for the presence of built structures and distant lights.
We spoke to McGlynn about the precarious relationship that we have with the land, the way in which social media platforms have contributed to the degradation of wild places in Scotland and Iceland, and how education will be the thing that ultimately saves them.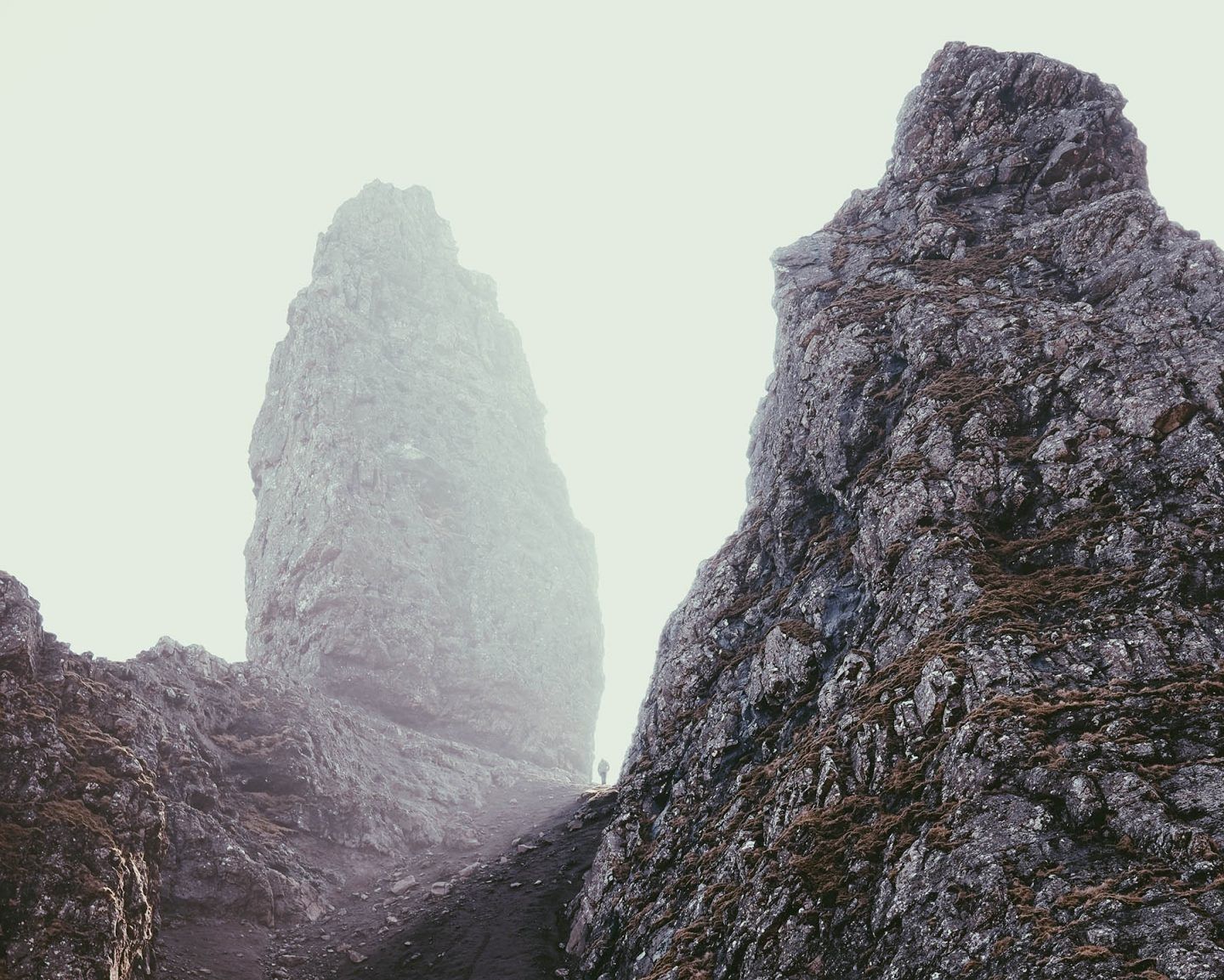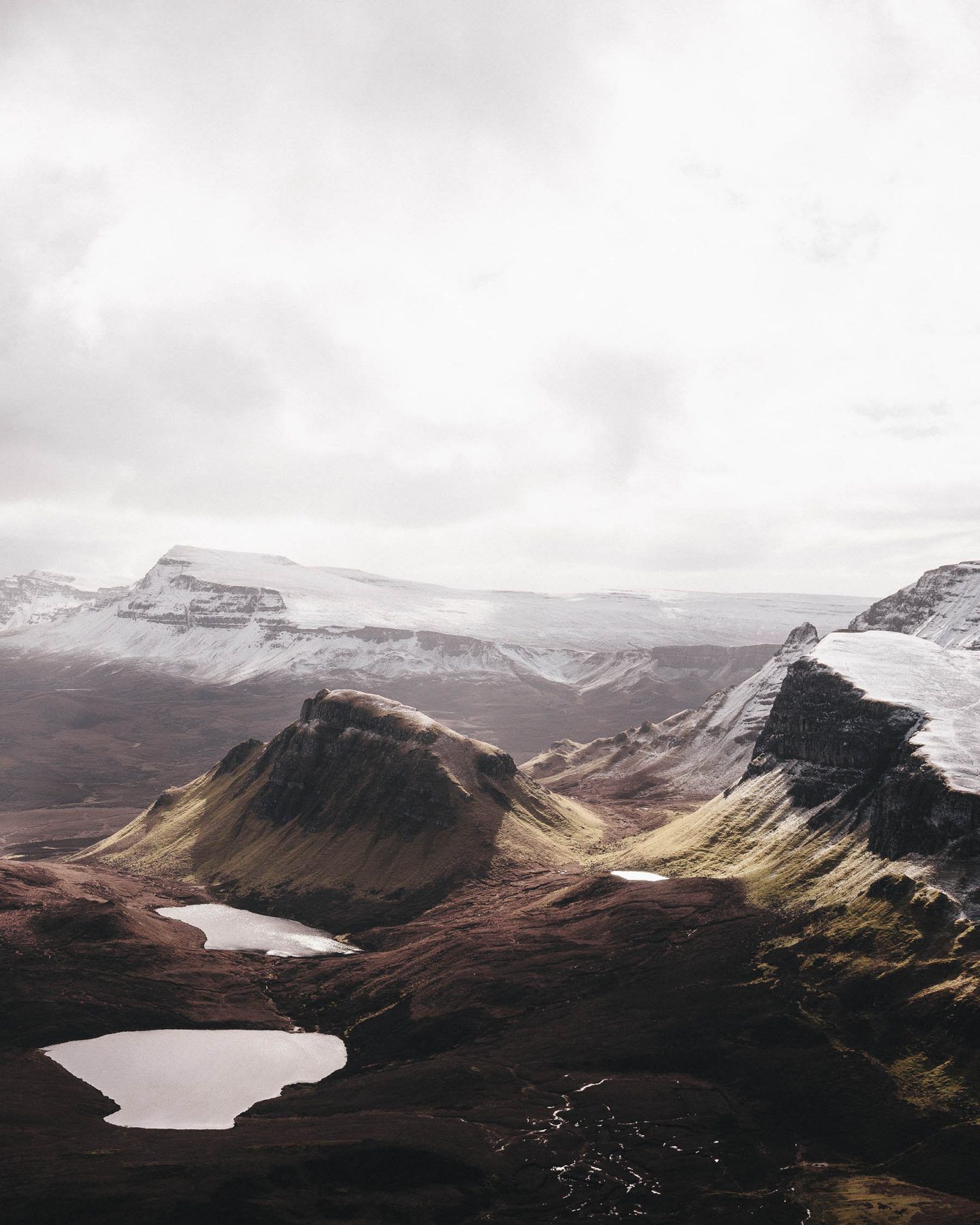 It appears that you came to photography in a roundabout way; how did you begin?
My journey into photography began back in 2013. Initiated during a winter trip venturing into the highlands of Scotland to climb a Munro. That journey was the catalyst for my passion to create images and has intrigued me to explore new places. My photography has been largely self-taught, starting with an iPhone and progressing onto a medium format camera.
Do you think that this has impacted your style of working?
During that initial experience, I was particularly captivated by the harshness of the weather and the otherworldly impact that it seemed to have on the surrounding landscape. That experience has ultimately defined the conditions and moments that I enjoy documenting. A big part of the initial draw wasn't just in the creation of the image, it's been the moments and events leading up to it and the memories created after it.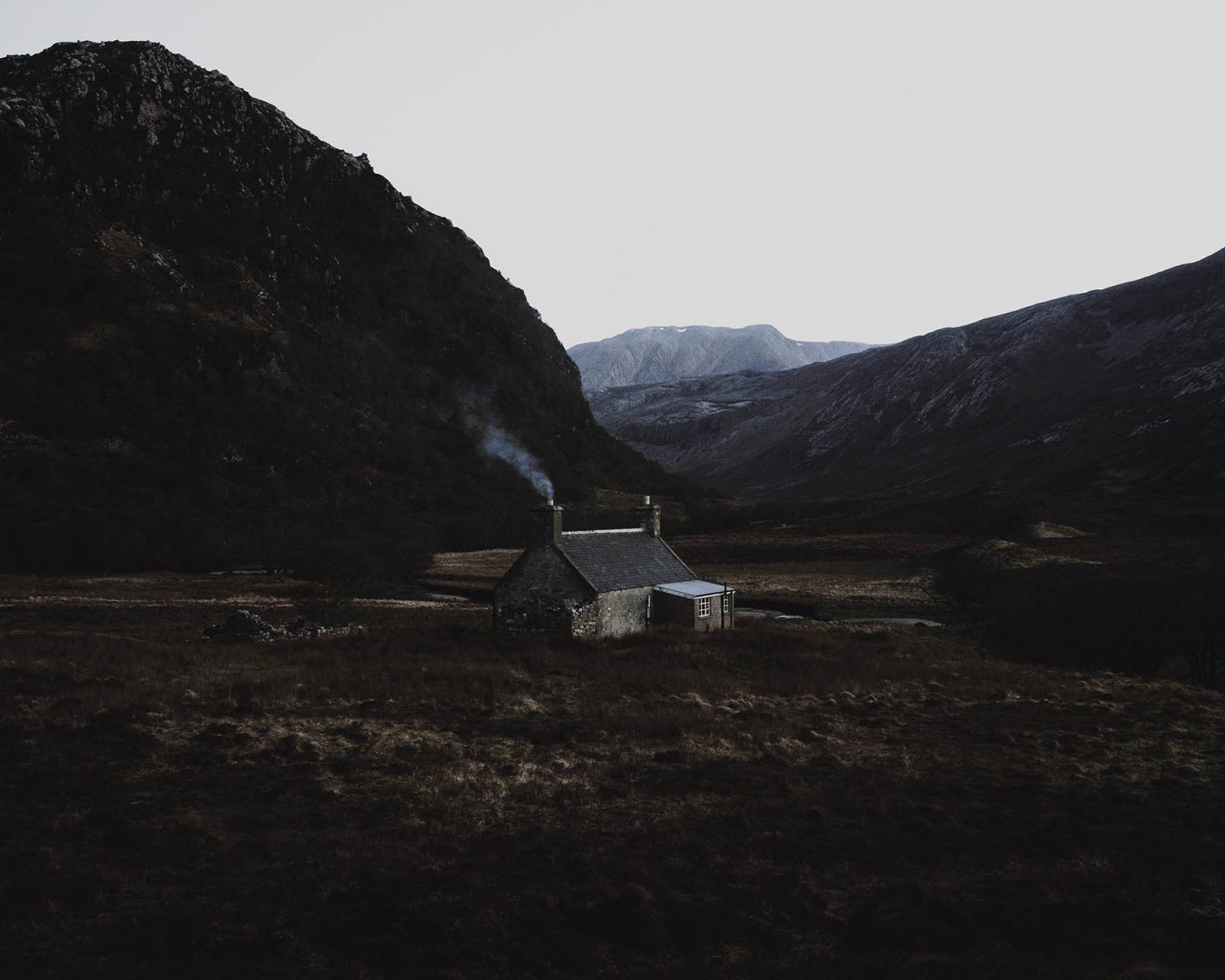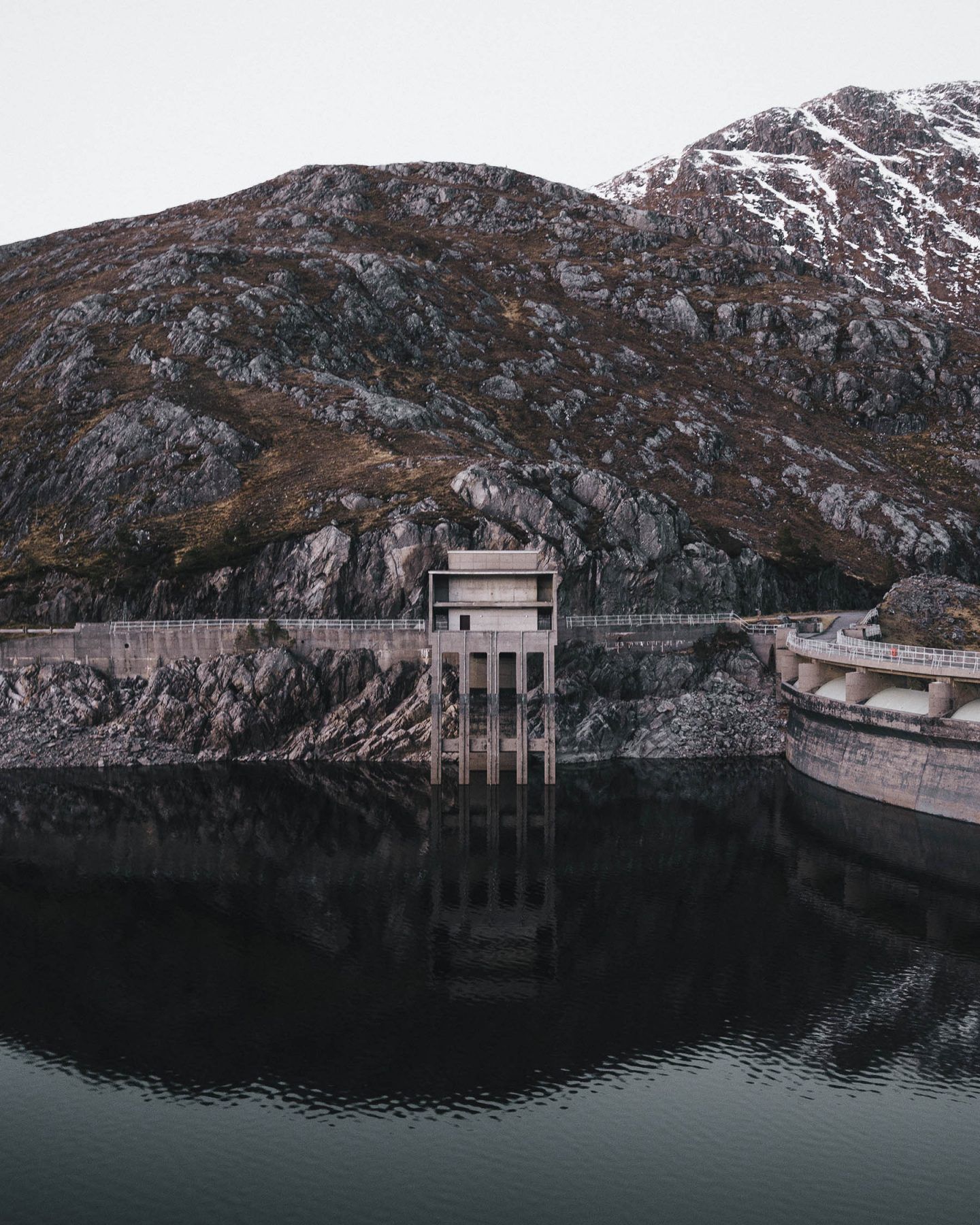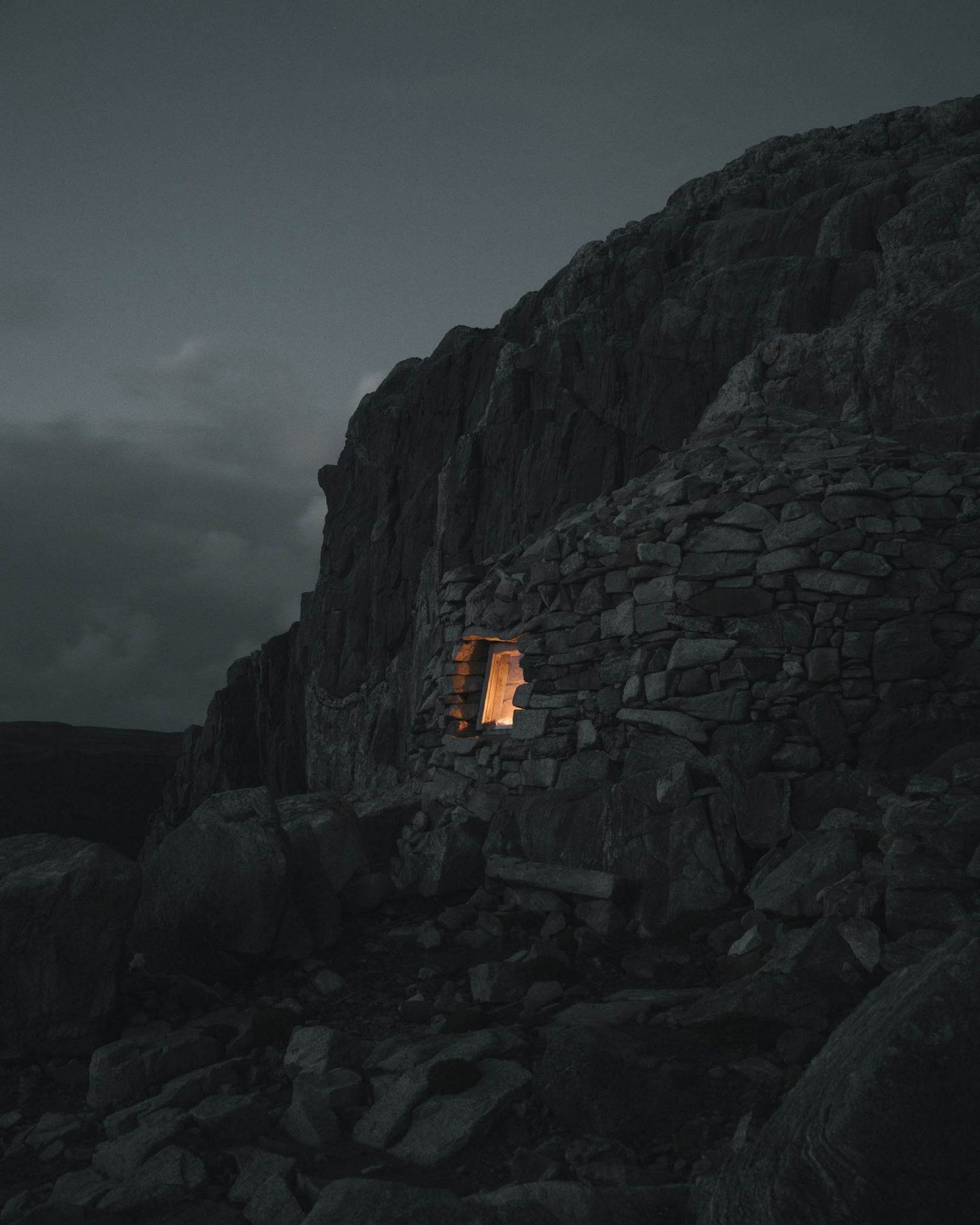 Your landscape photographs often include evidence of humanity. Is this deliberate? If so, why?
I'm often drawn to sparsely populated areas where the juxtaposition of humanity set within a remote landscape can be quite dominant. The inclusion of human life often helps to create a sense of scale and highlight the vast landscape. As well as documenting geological landmarks, I have a particular interest in the built environment within remote locations and the impact that has upon the surrounding landscape. I find interest in examining these areas that many might regard as being on the peripheries of society.
You describe 'Emerging Land' as a geological and anthropological study of the Scottish landscape, could you elaborate on this?

Many might not see it that way. Lacking the ubiquitous portraits that one might expect from such a series. I prefer a non-invasive approach and largely anonymous portrayal, intentionally capturing from a distance. The series is a balance of documenting how the human presence has impacted the surrounding landscape through the use of man-made structures, with a portrayal of powerful geological landmarks that dominate the landscape.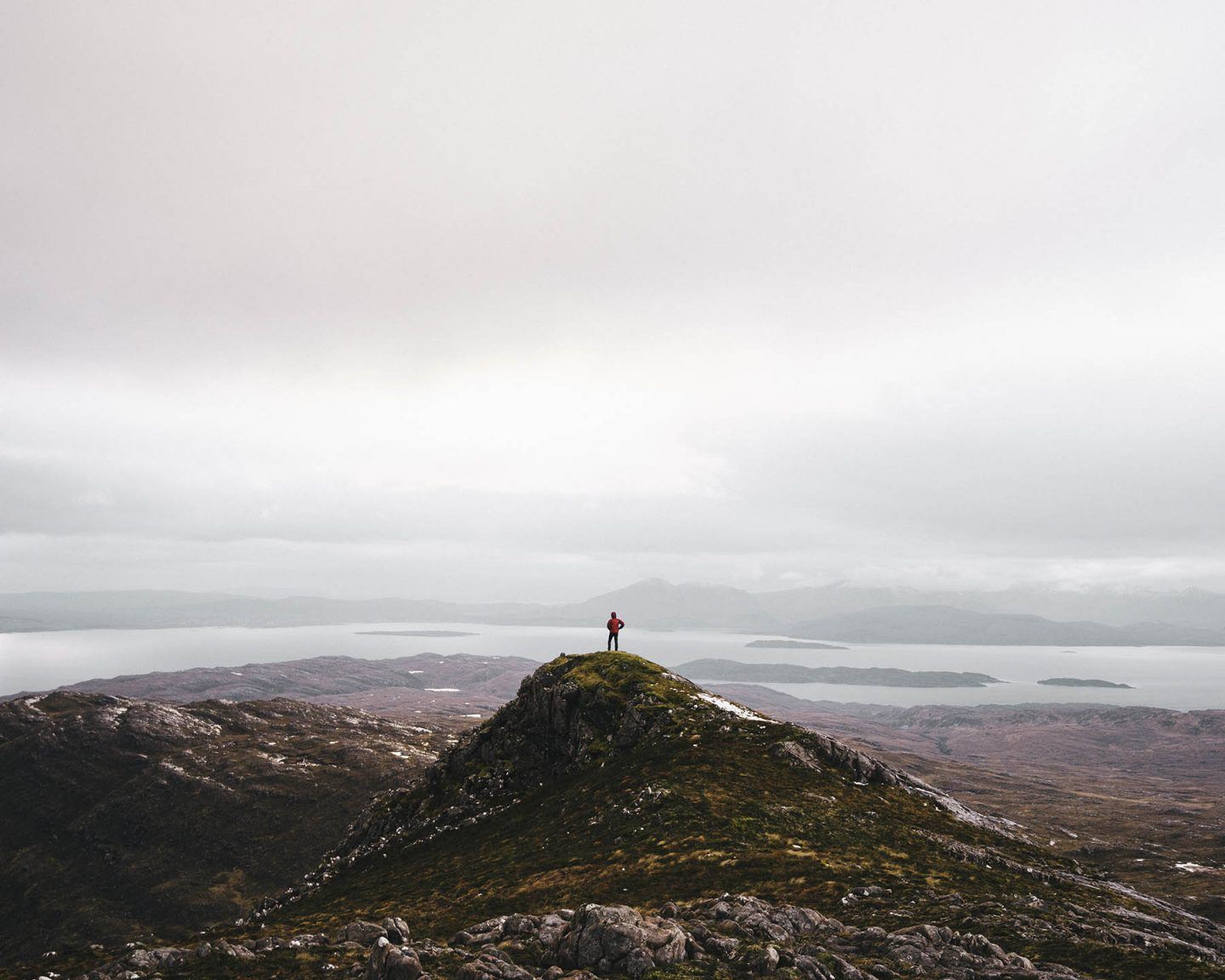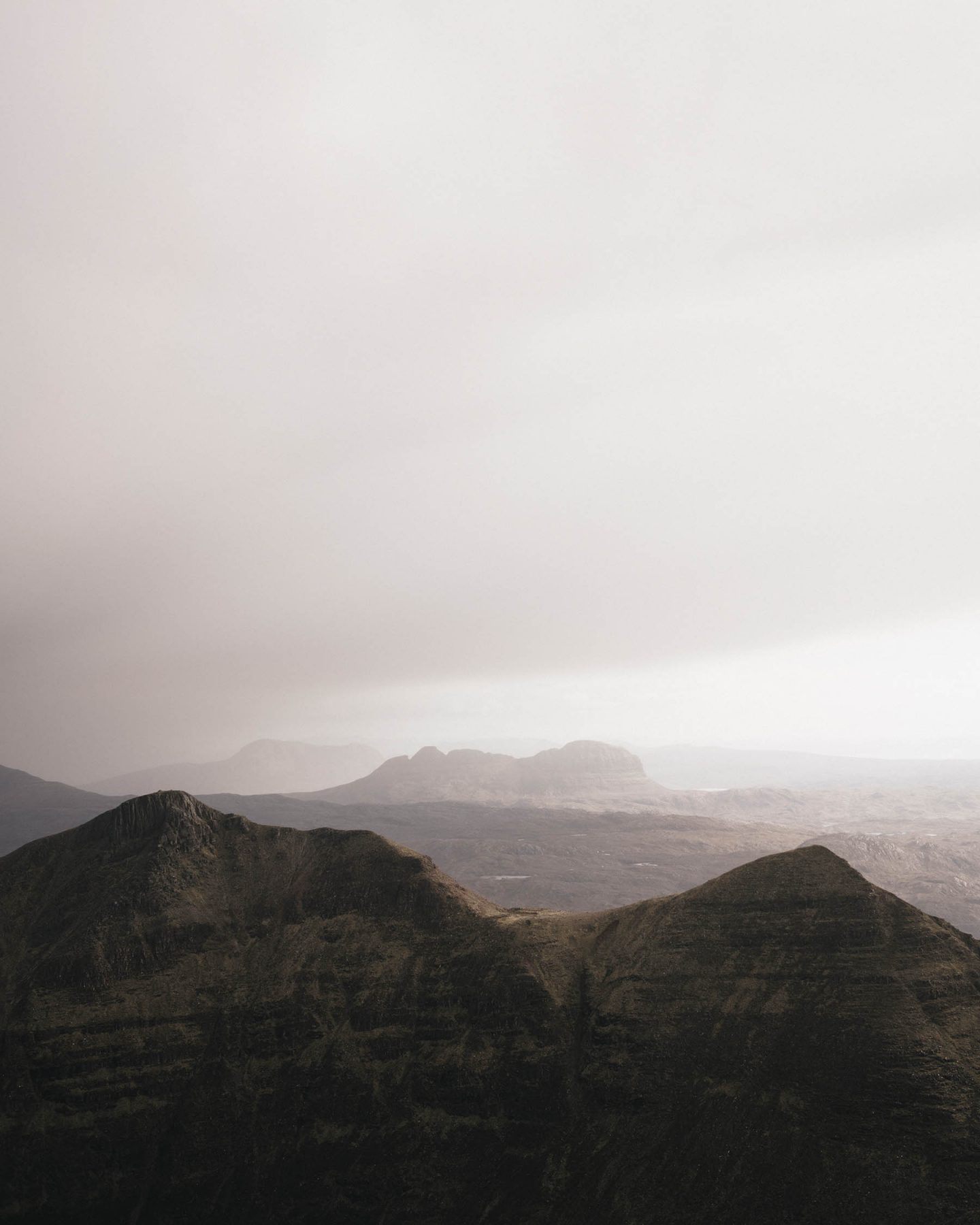 The relationship between wilderness and man seems important to you and your work—for that reason I'm interested in your perception of the preservation and protection of them.
The preservation and protection of the wilderness is of utmost importance to me. It's such a valuable resource and should be conserved for future generations. In Scotland, we are very fortunate to have the right to roam and with that comes responsibilities that are defined by an outdoor code. I would always encourage others to familiarize themselves with this and be mindful of it.
Like most photographers, you use Instagram as a platform for your work. Do you worry about the destruction of these places because of exposure and identification via geo-tags on these platforms?
It's a platform that's been an important tool for my career. Although I'm acutely aware of the impact it can have in the destruction of places, having seen this first hand in both areas of Scotland and Iceland. Often this awareness has led to the anonymity of the locations I capture. But at the same time, many of the places I like to document can be challenging to access and I think have been affected to a lesser extent. My aim would be for people to value and respect the experience of being outside through my work, rather than traveling to a particular location I choose to capture.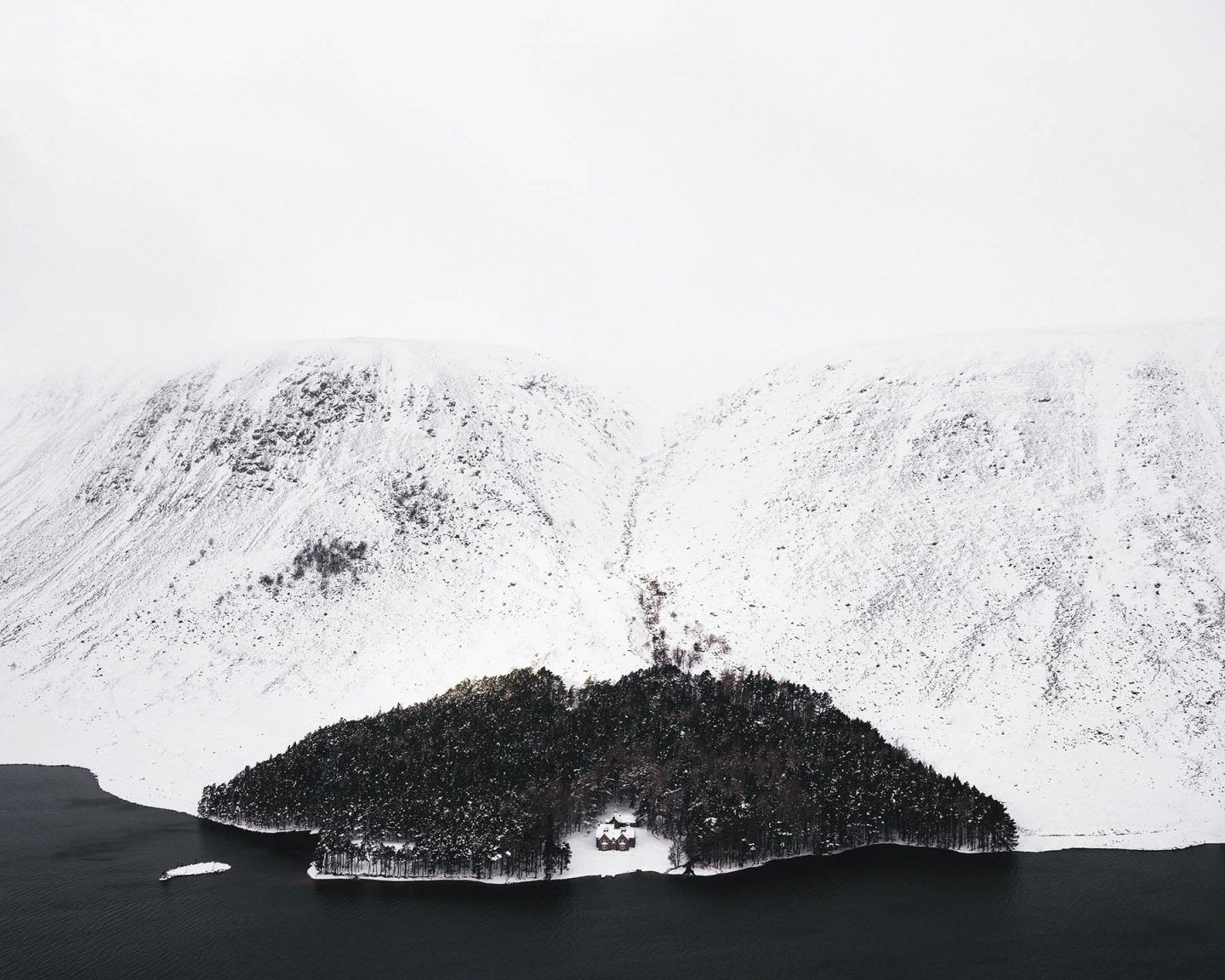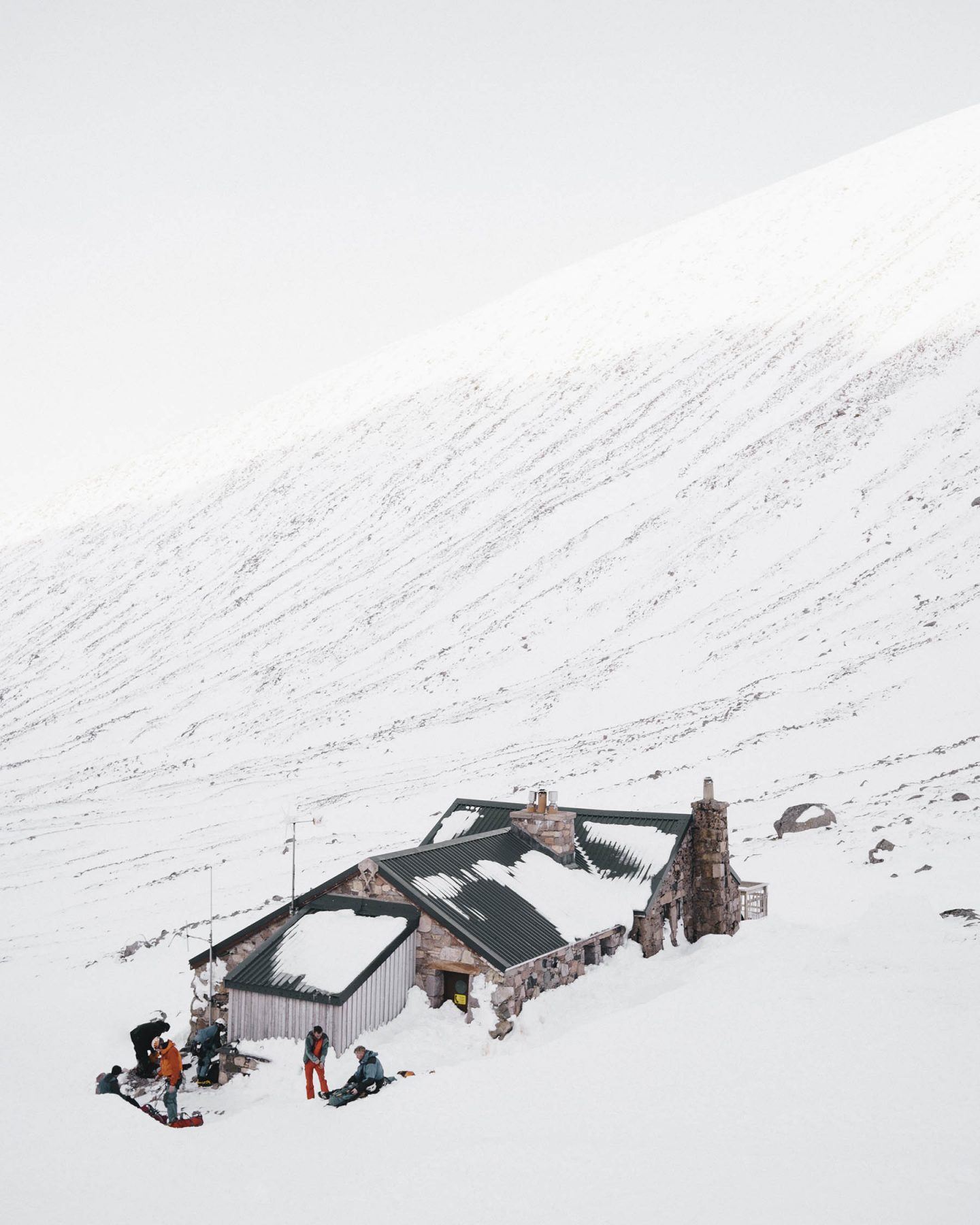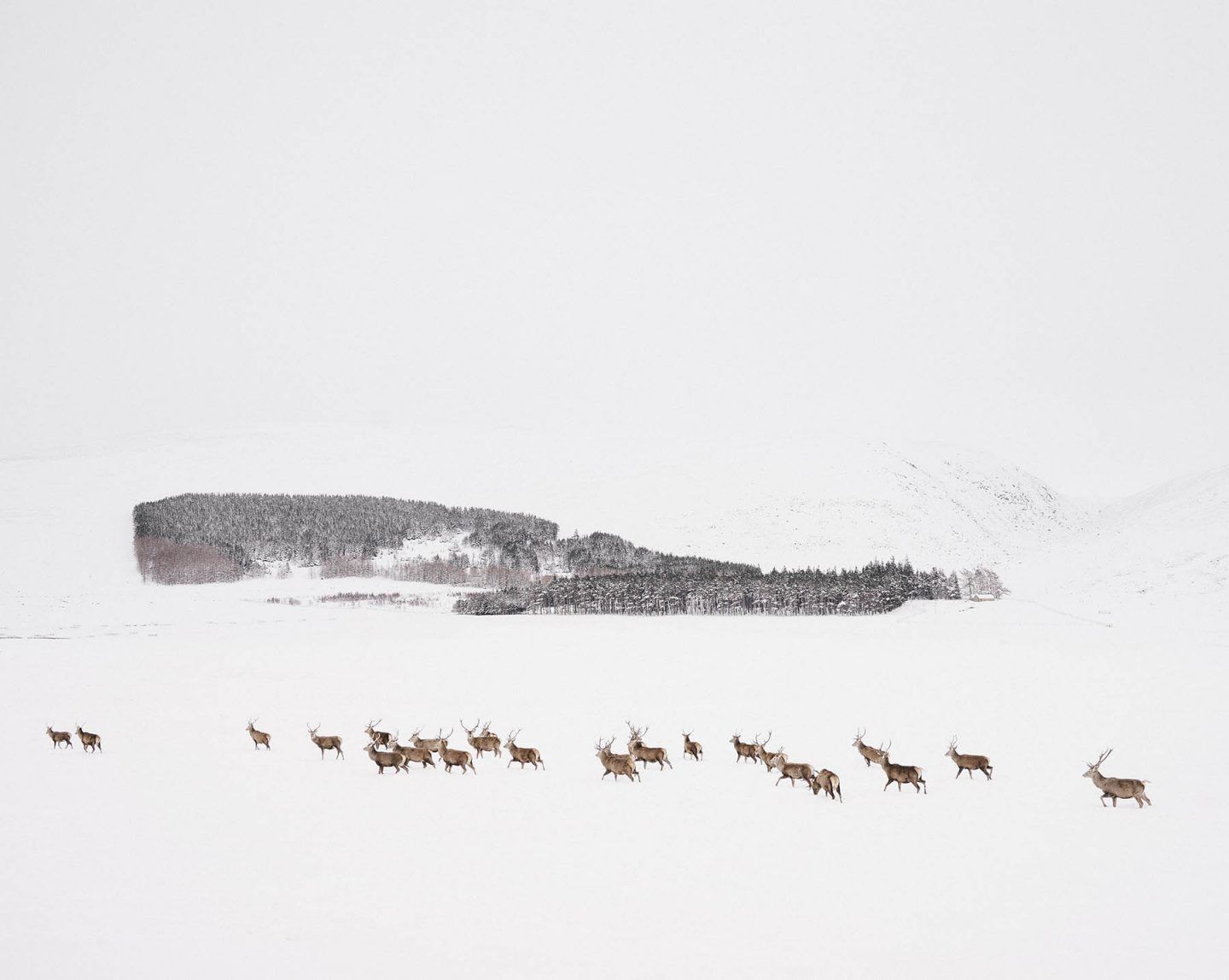 How can we responsibly document these spaces to ensure they remain wild and protected?
Often there can be a reticence to share these places with others. But ultimately, one way or another these places are always going to be discovered. Protecting these places is about educating people, raising an awareness of their importance and trying to instil a change in culture. In a largely consumerist, throwaway society that can be difficult. In Scotland, I find particularly interesting the concept of re-wilding the country with the reintroduction of native species that have long since been wiped out by mankind. Destruction can often be such a quick and ugly process, re-construction often taking a considerable amount more effort and time. I admire the manner in which photographers such as Nadav Kander, Edward Burtynsky, and Andreas Gursky document these themes within their work.
Is there a part of the Scottish landscape that you cannot capture through your lens, but wish you could?
Often I find that there are moments that can't be entirely conveyed through a still image. As a result, my focus over the coming years is also likely to include motion. Being drawn to harsh environments it can be difficult to position yourself in the right place at the right time and a consequence of producing my work often requires a great deal of perseverance.