Name

Project

John Anthony

Location

Images

Words
Along Hong Kong's luxury Causeway Bay strip, Shanghai and Hong Kong-based architecture studio Linehouse has designed 'John Anthony': a contemporary, colorful dim sum restaurant that is part Chinese canteen, and part British tea hall.
In Causeway Bay's fine dining scene, over 60 Michelin-starred restaurants exist. Yet despite this rivalrous, aspiring food scene, 'John Anthony' stands out by exploring what gastronomic experiences can be. The restaurant aims to be a "melting pot of influences" by conceptually blending elements of East and West—incorporating sustainable initiatives, colonial architecture, and chinoiserie design details. The concept for the restaurant is drawn from the historical figure, John Anthony: the first Chinese immigrant to be naturalized as a British citizen in 1805; an act so rare it required legislation by Parliament. Anthony "The design drew on John Anthony's journey, exploring the fusion… between East and West"embarked on the voyage from China to England and then worked for the East India Company in London, providing food, lodging, and care to arriving Chinese sailors. He became affectionately known as the father of Europe's first Chinatown, and played an influential part in helping the Chinese community first ingratiate into life in London. The architects wanted to give the venue an aesthetic that authentically represented Anthony's lived experience—with Chinese and British motifs shown through the use of color and material. "The design drew on John Anthony's journey, exploring the fusion of architectural styles and materiality between East and West", explains Linehouse lead architect Alex Mok to IGNANT. "We explored the materials John Anthony would have encountered on his journey: hand glazed tiles, reclaimed terracotta, hand dyed fabrics and hand woven wickers. The result is a rich palette of textures".
This fusing of textures and materials is continued in detailing throughout the restaurant: in the curved arches in greens and pinks, in the floors paved with tiles from abandoned houses in rural China, in the wicker furniture with gold and maroon floral fabrics, and in the walls furnished with railed curtains and hand-painted illustrations of exotic animals. Further to this East-meets-West design scheme, a point of difference for the owners was to set a new standard of "The overall effect is more holistic and impactful" environmental consciousness in an industry otherwise known for being wasteful. "By seeking out and demanding sustainable materials and construction processes, we can encourage our peers to consider and develop more eco-friendly choices", explains Mok. 
When taking Hong Kong's ecological footprint into consideration, "the overall effect is more holistic and impactful". In the kitchen, executive chef Saito Chu creates diverse Cantonese delicacies with influences from regions along the spice routes.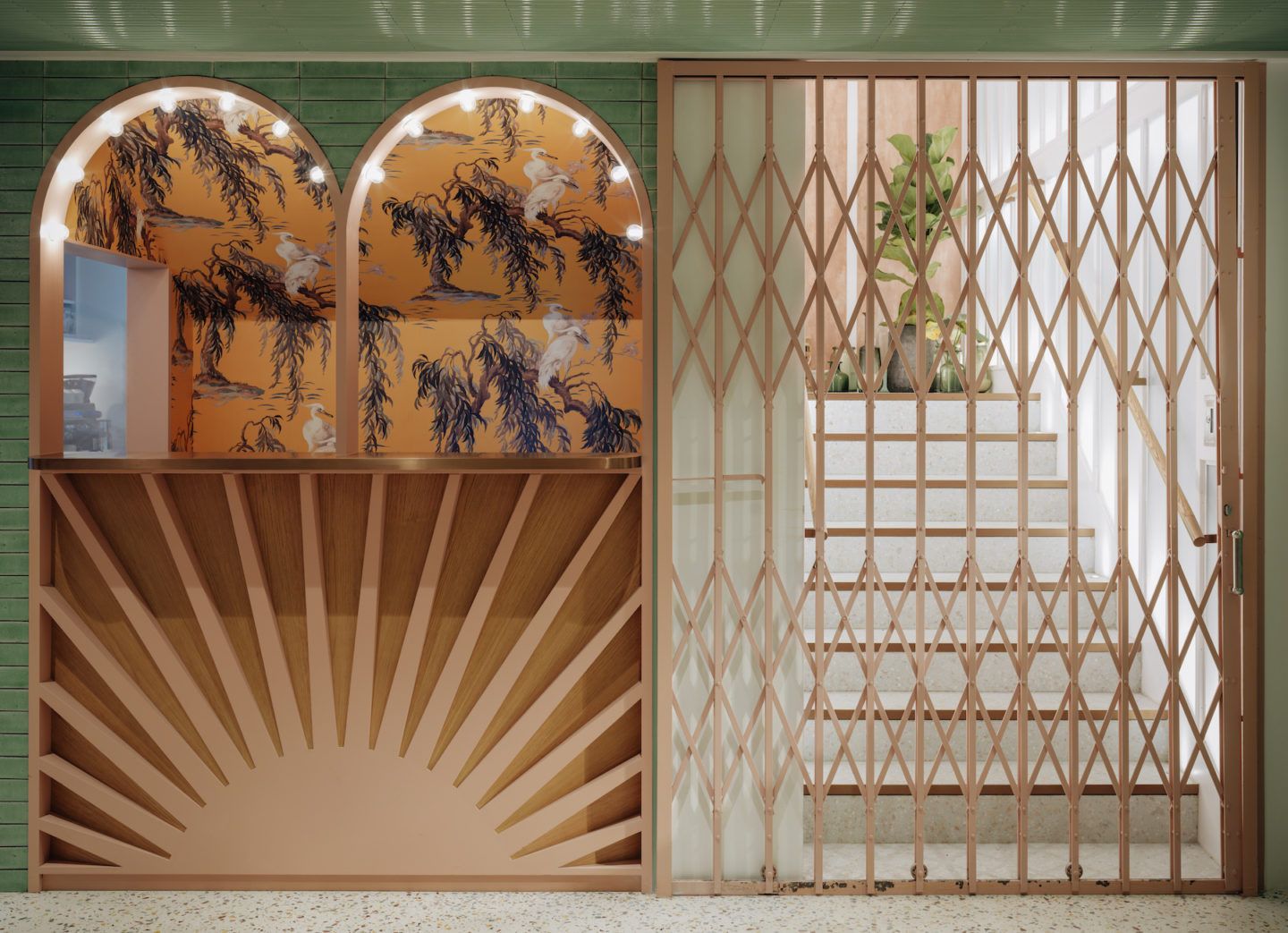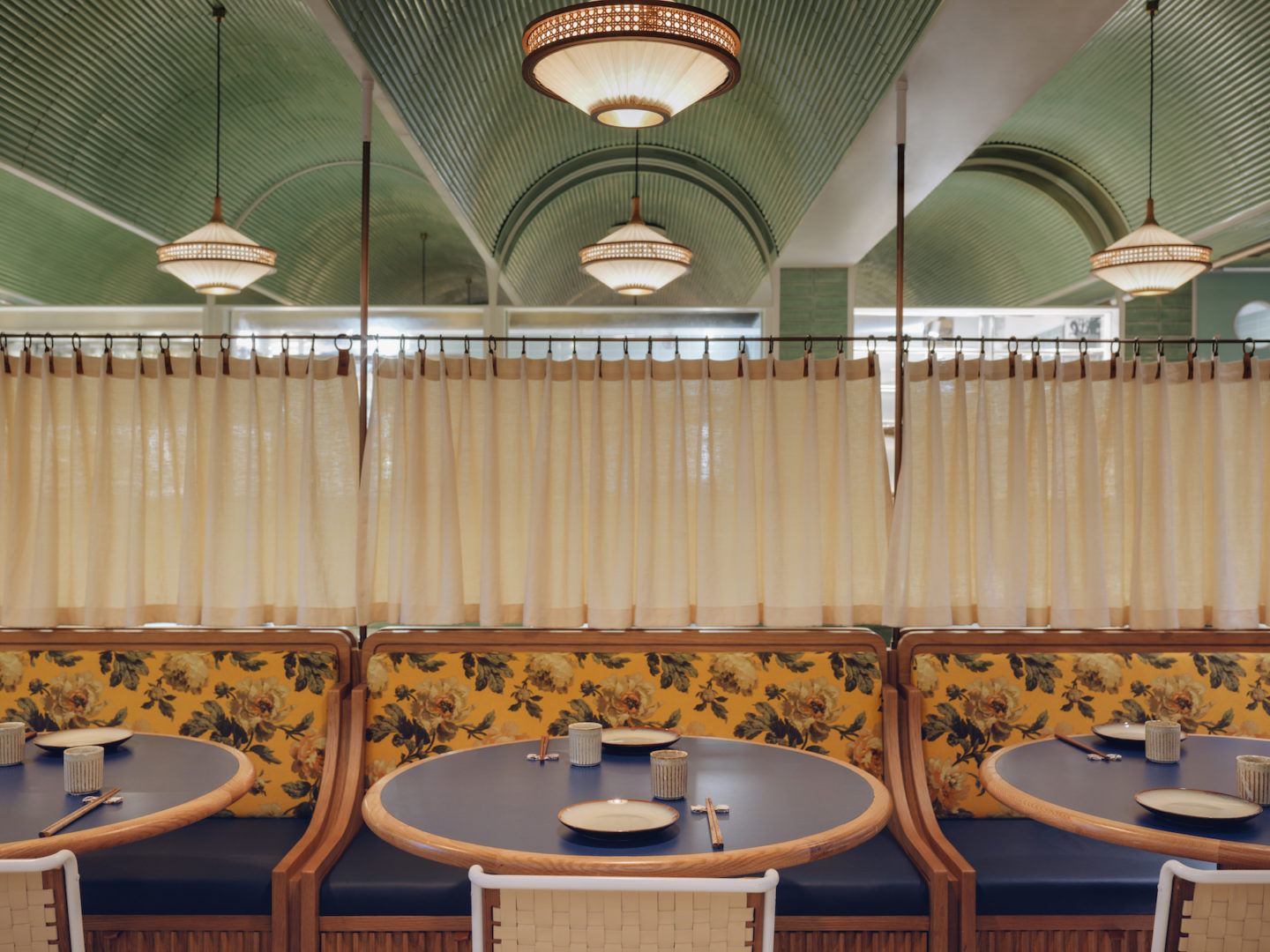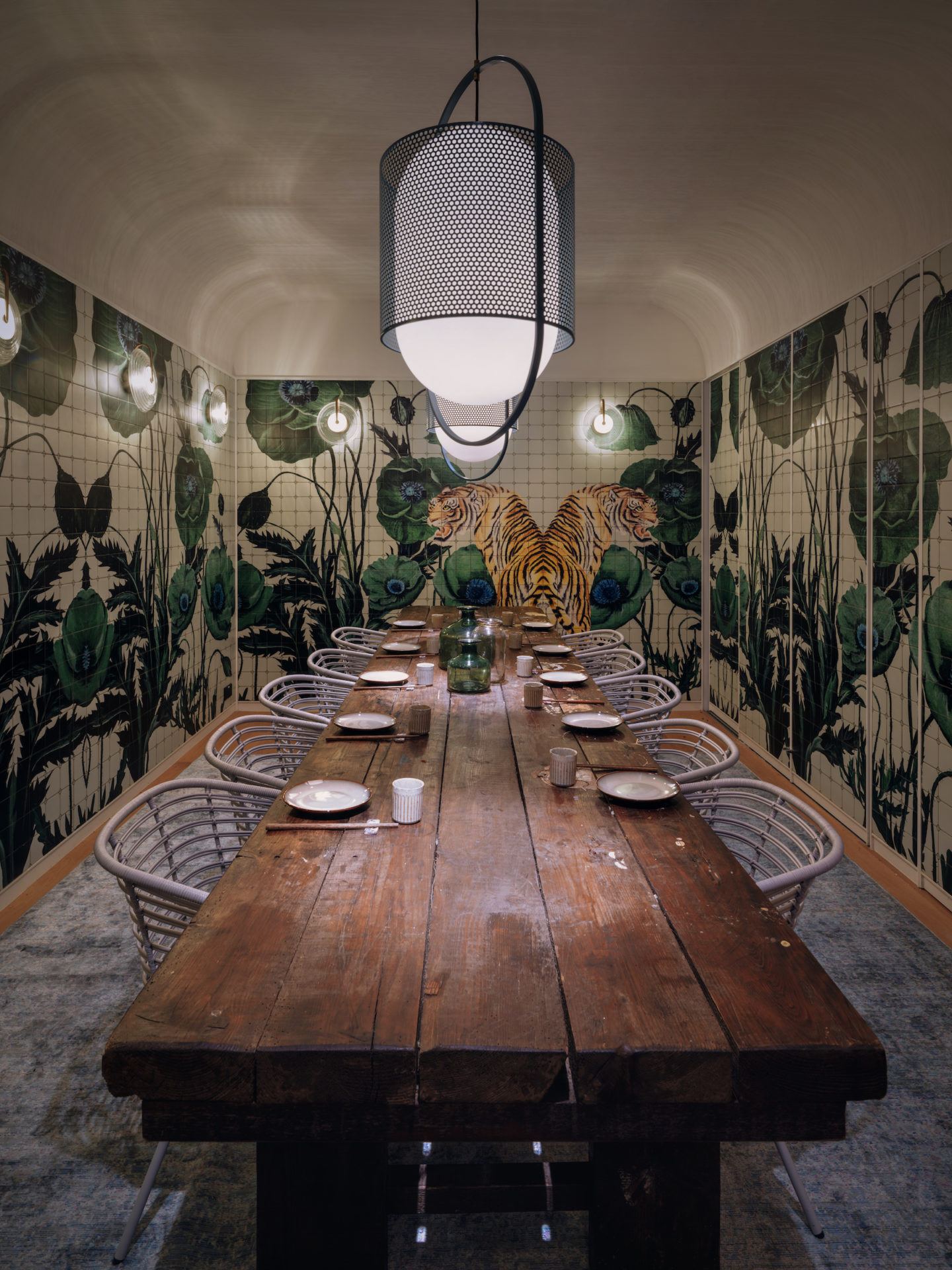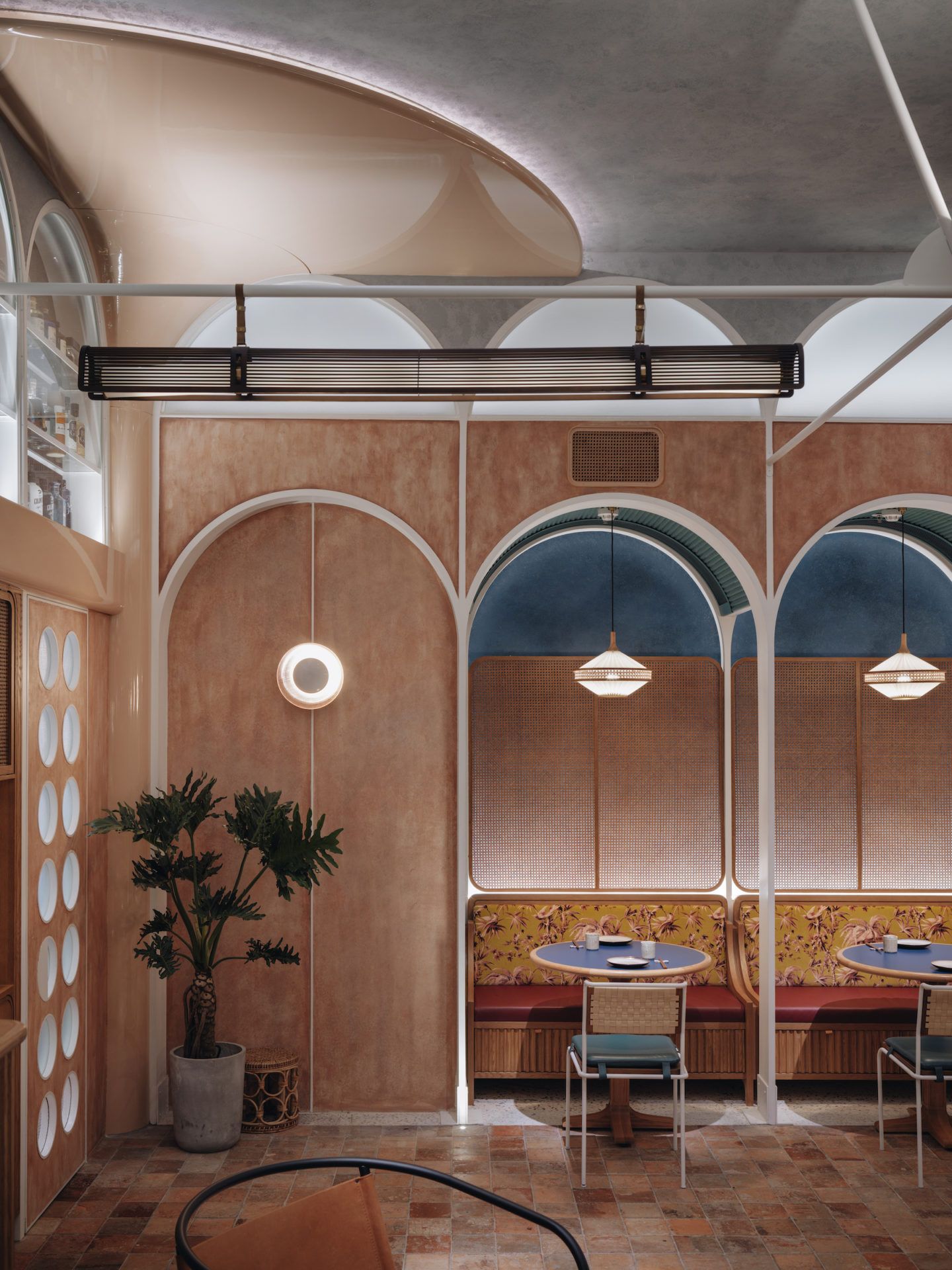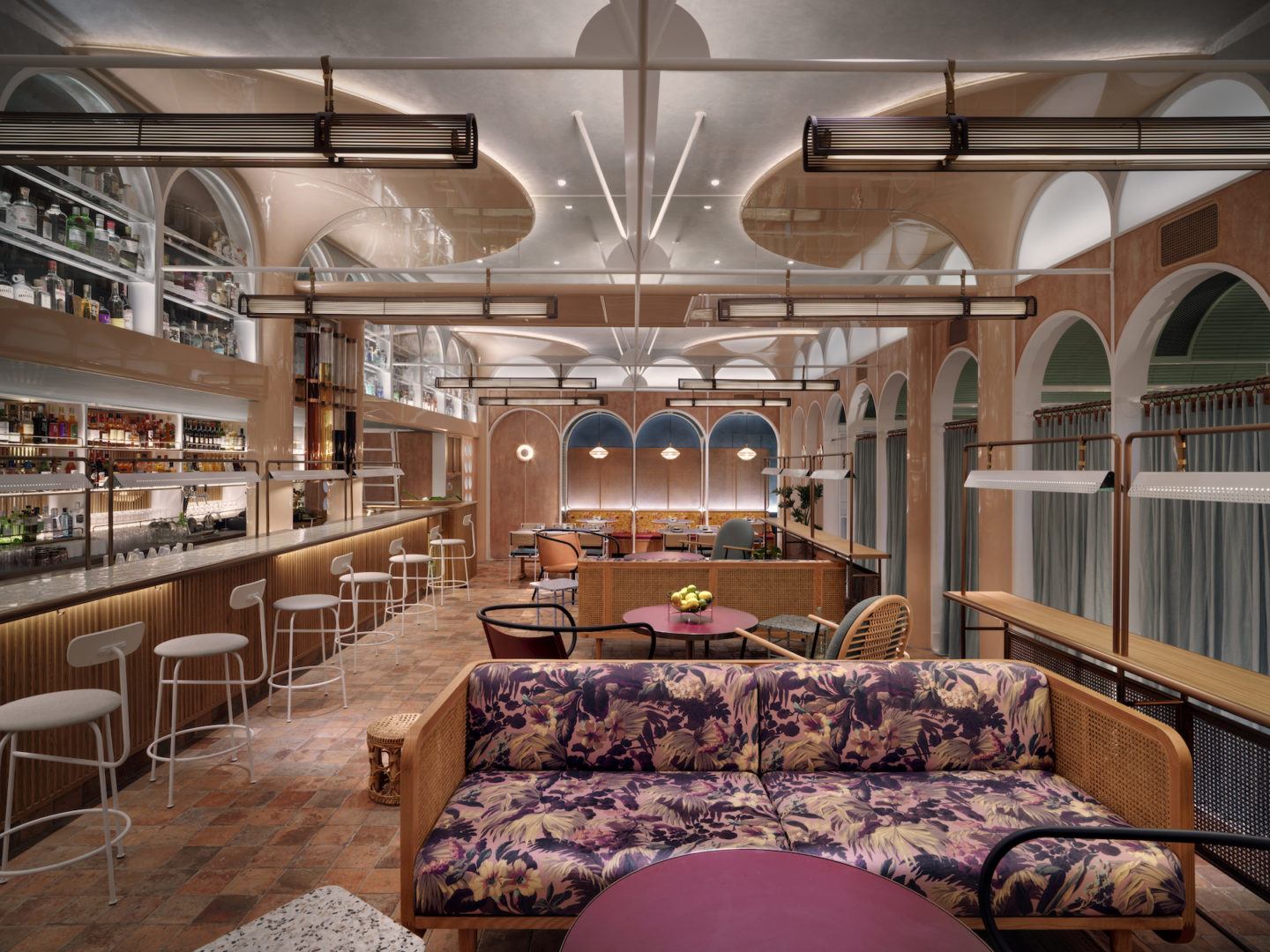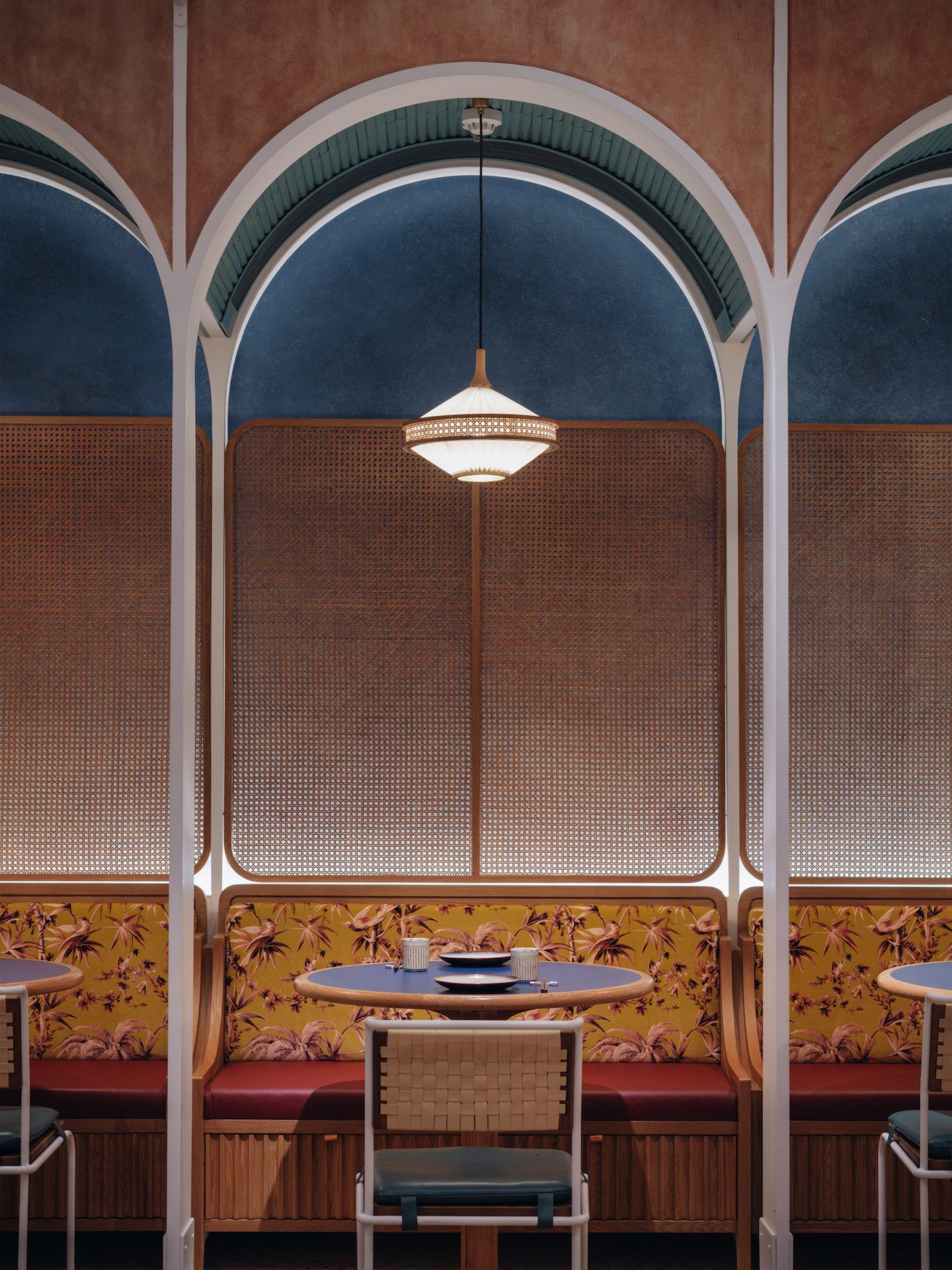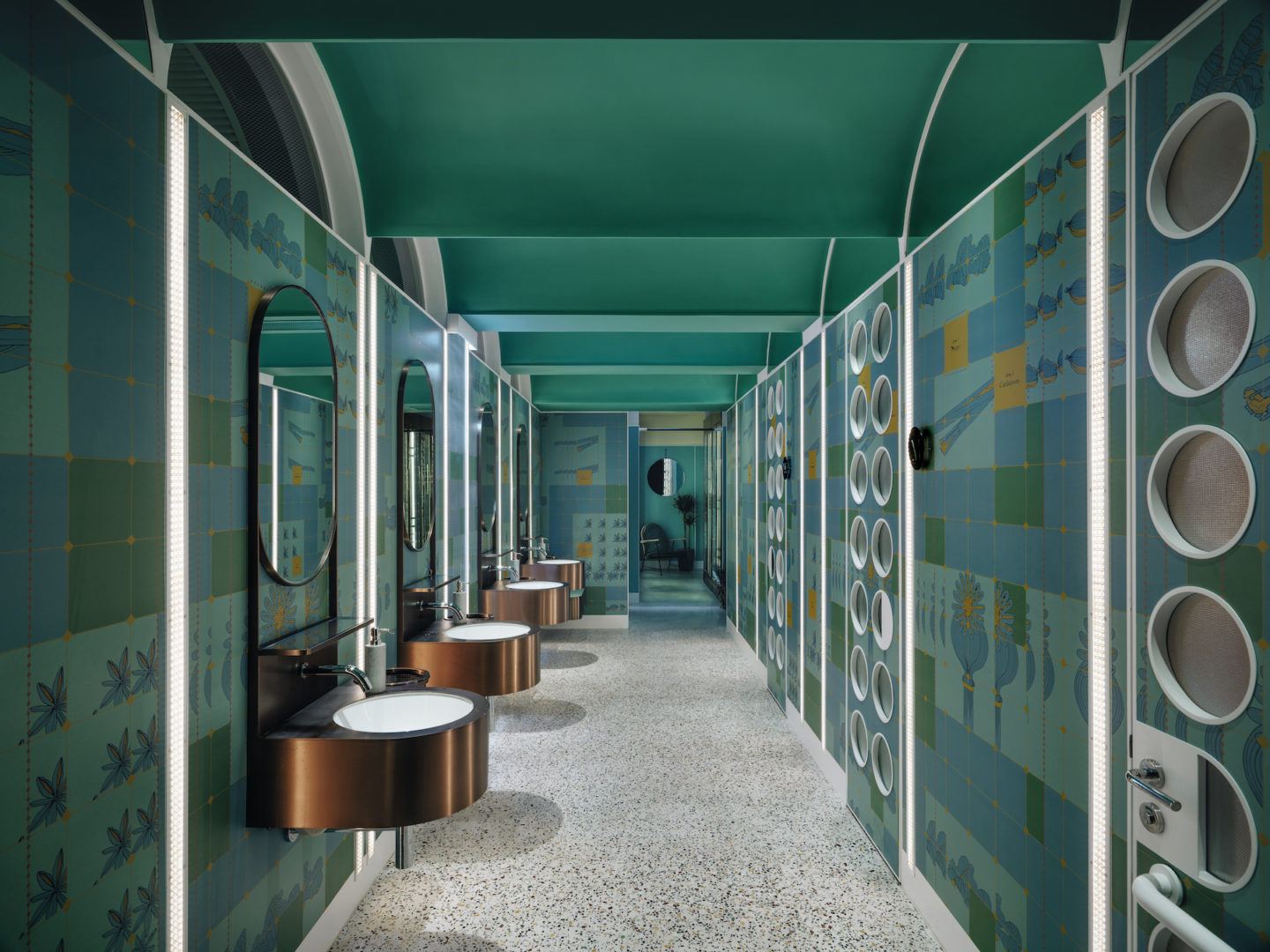 ADDRESS 
Basement One
Lee Garden Three
1 Sunning Road
Causeway Bay, Hong Kong
OPENING HOURS 
Mon – Sun 11.30 – 15.00, 17.30 – 12.00
CONTACT
+852 3105 3668
Website