Name

Project

Black Isle Bakery

Location

Photographer

Words
On Linienstraße, amongst the white-walled gallery spaces that make this part of Berlin-Mitte so renowned, you will find Ruth Barry's Black Isle Bakery. Originally based in London, a serendipitous trip to Berlin in 2014 inspired Ruth to relocate her bourgeoning bakery to Germany — and the locals are certainly glad she did.
Designed by local architecture firm Atheorem, the interior transposes the modern lines of an art space to a café setting. With custom-made furniture finished in precious metals, and walls adorned with whimsical lines like From the fields of Mount Eagle search the skies for the Red Kite, the café is both elegant and playful. While this physical space only opened in 2017, Black Isle Bakery has been operating since 2012, when an inspired Ruth quit her job in art publishing to pursue her dream of becoming a baker — "It was that simple, and perhaps naive," she tells us. By way of London and an internship in Paris, she landed finally in Berlin. We visited Ruth — who is conveniently also our neighbor — and spoke to her about the evolution of Black Isle Bakery, finding the right space in Berlin, and what sweet or savory baked treat she couldn't live without.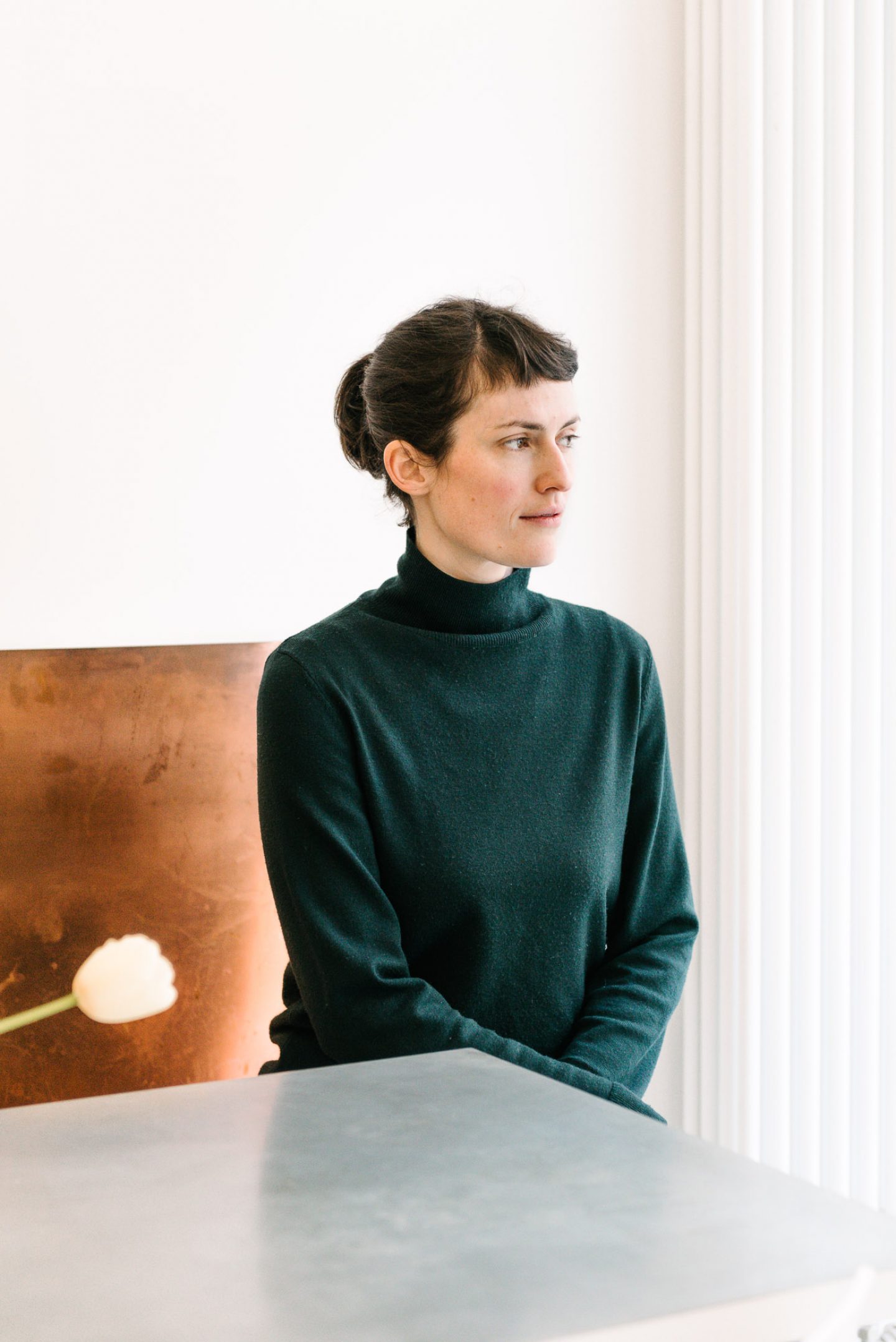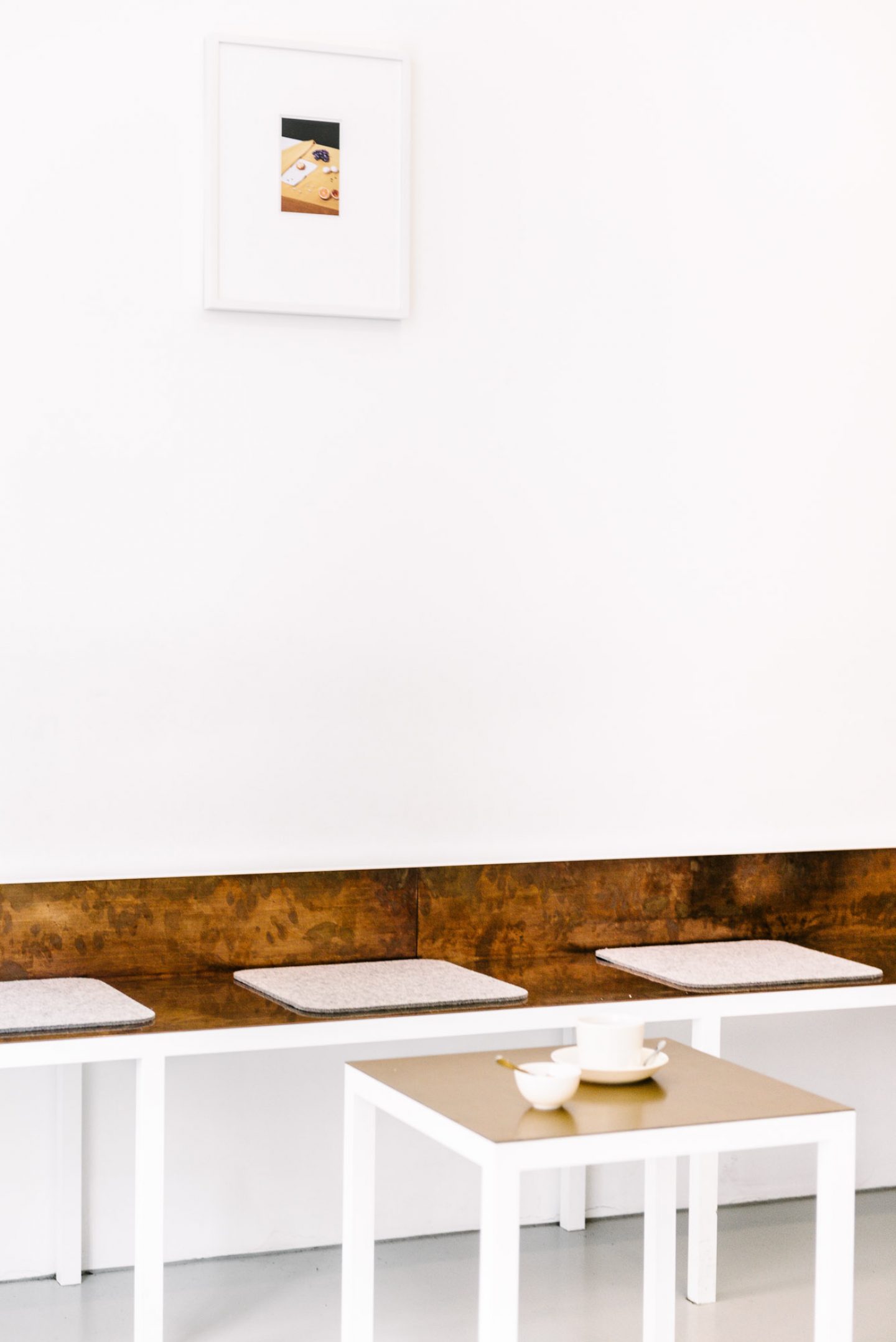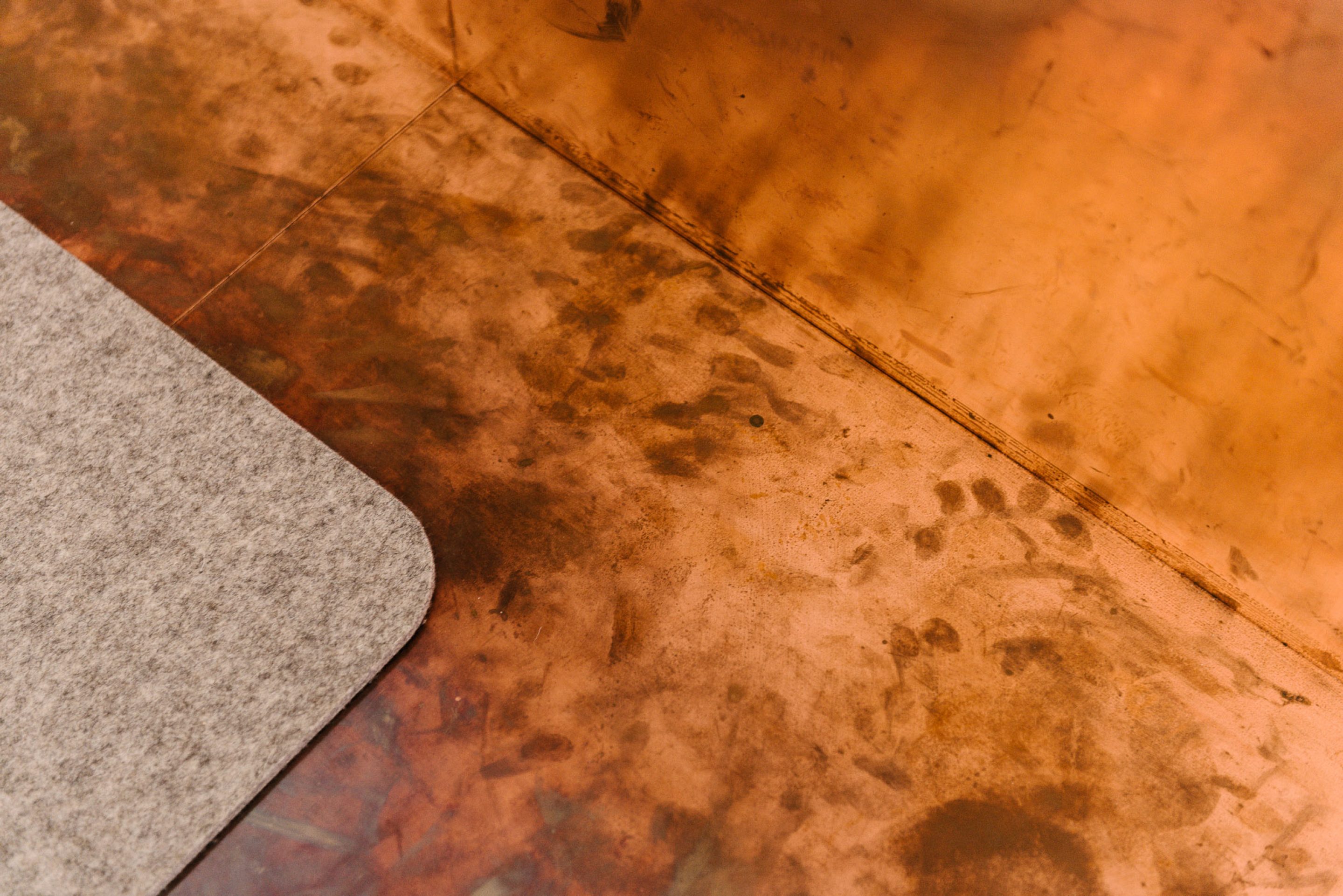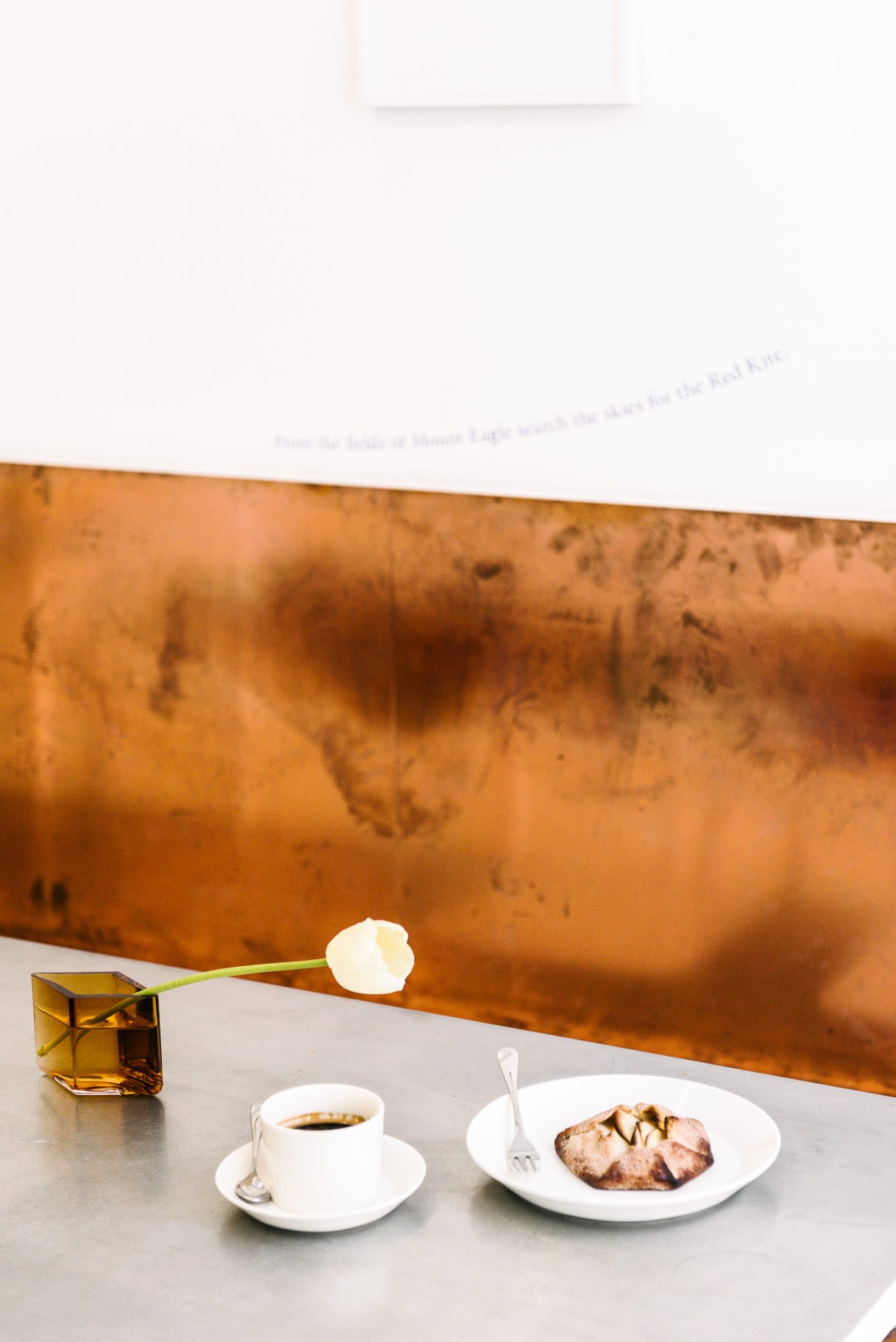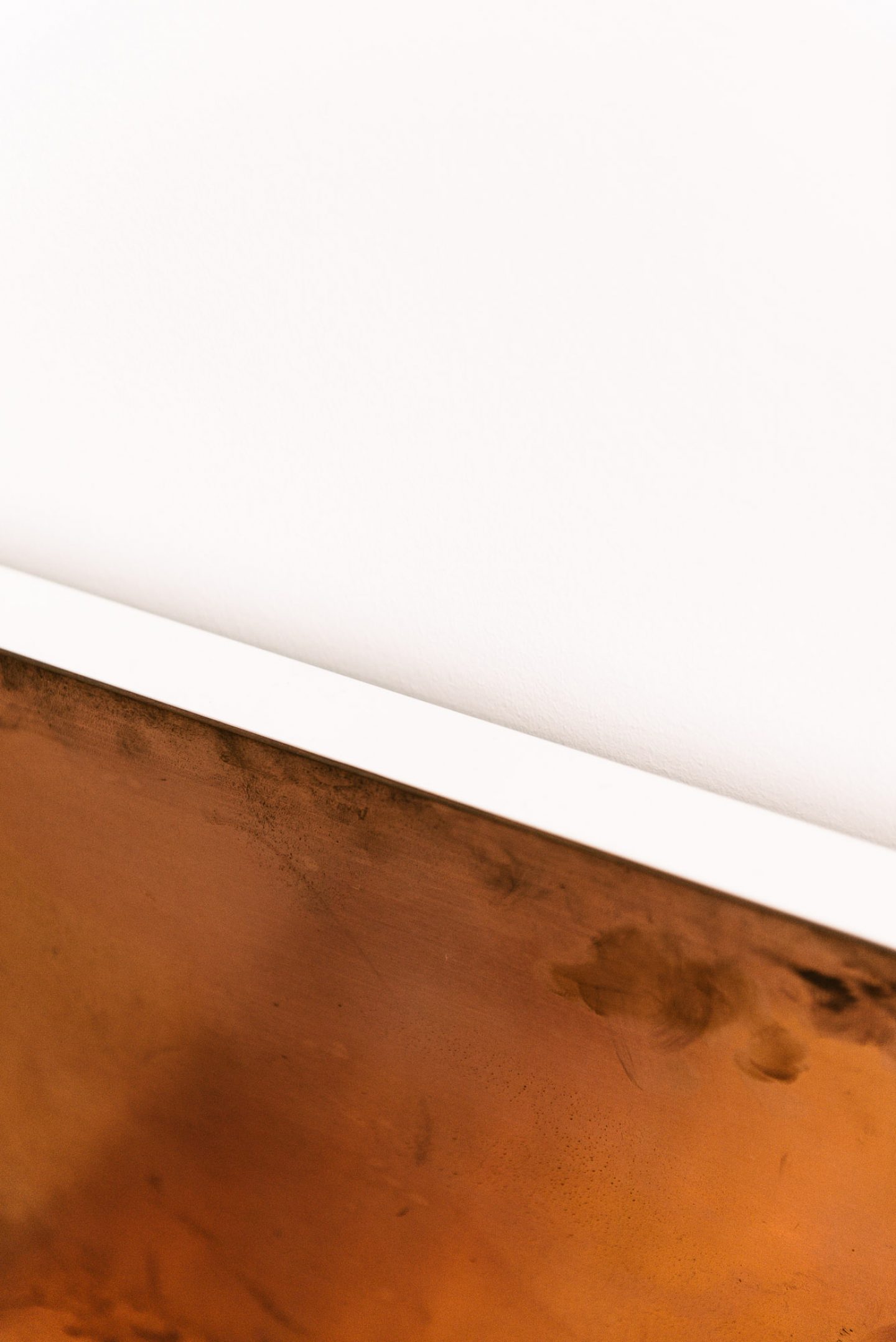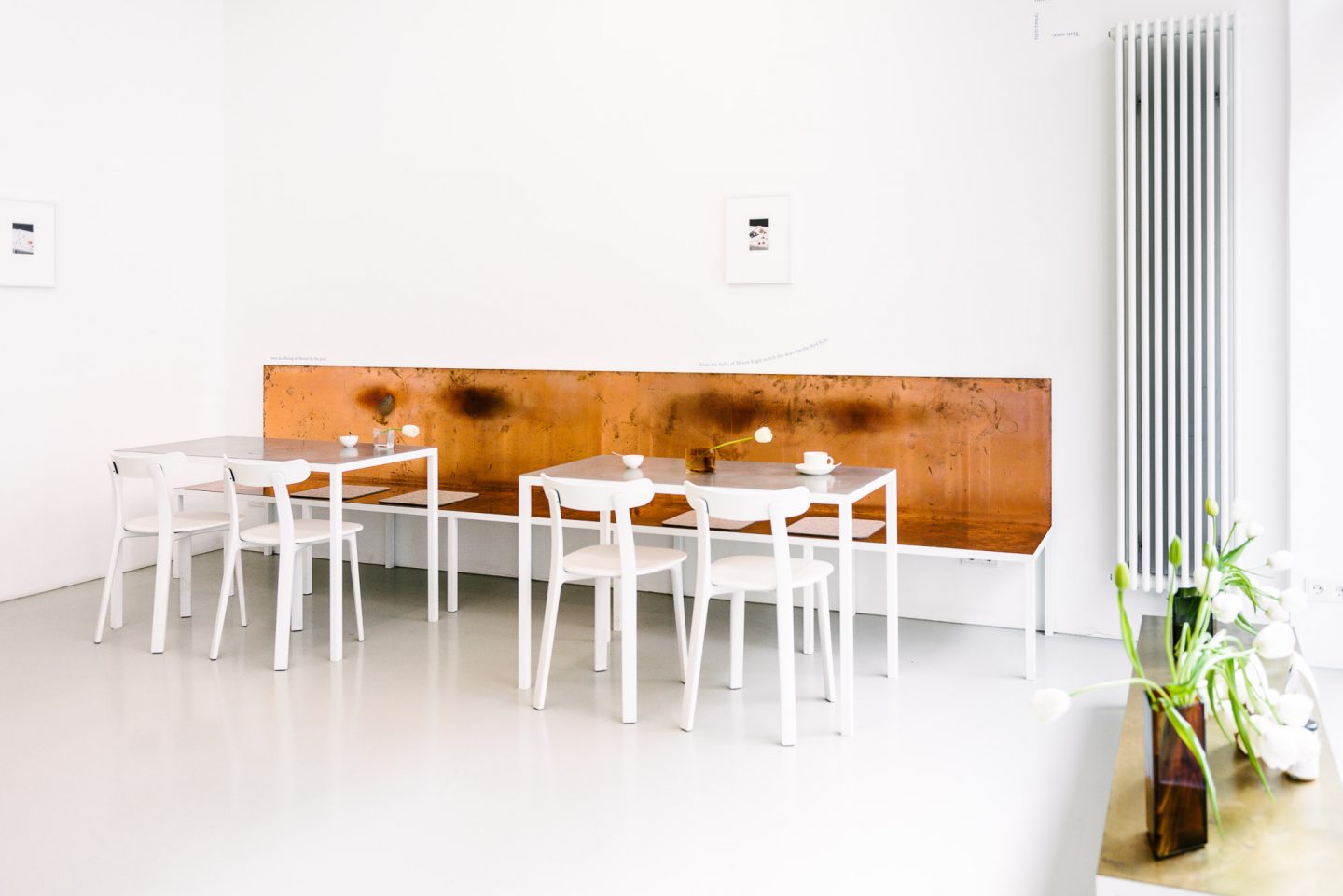 You're originally from Scotland, how did you wind up in Berlin?
It's a pretty classic tale: I fell in love with someone living here. My business was still at quite an early stage in London and so it felt reasonable to transplant it in Berlin. I spent a few weeks here in late 2014 to do some research and see how possible it might be to establish the bakery here. I think I was convinced after about two weeks, I just felt so at home. The relationship didn't work out in the end but by that point things were really starting to take off with the business so I continued to pursue my dream. 
Could you tell us a bit about your background and how you came to be a baker?
I came to baking via fine art. I studied sculpture at Edinburgh College of Art and after graduating spent some time working at the Guggenheim Museum in New York City before moving to London. There I managed Carl Freedman's contemporary print publishing company Counter Editions. I worked with some of the world's "I realized that I was baking a lot and I came to the conclusion 'why not be a baker?'." best-known artists and had the privilege of managing some wonderful projects during my time there, but I'm a maker at heart. I started to feel restless and really wanted to work for myself. When I looked to what I was occupying my spare time with, I realized that I was baking a lot and I came to the conclusion "why not be a baker?". It was that simple (and perhaps naive…). I resigned from my job in February 2012 and I contacted Christophe Vasseur, the Chef Patron of Paris institution Du Pain et Des Idées. A friend had told me about the bakery and how Christophe had left a job in the fashion industry to follow his dream of becoming a baker. I was curious to talk to him, and after an afternoon of chatting and sampling his incredible pastries, he offered me the opportunity to do an apprenticeship with him. Six weeks later I was in Paris trying to muddle through with my high school French. After three hard months, I returned to London and began planning how Black Isle Bakery would come to fruition. 
Treats From Black Isle Bakery
How long has Black Isle Bakery existed, and when did you open the physical space?
Initially, Black Isle Bakery operated only as a catering service. My first job was in October 2012. My dear friend Carrie Rees was doing the PR for the soon to open Marlborough Contemporary in London. She called me and said, "how would you feel about catering the opening reception events for the gallery?". I "It still thrills me to walk through the door every morning and see what I've created."replied, "I'd feel like I couldn't do it." I dwelled on it for a bit though and decided that I didn't want to risk closing doors on my idea so I agreed. I think I made 1500 pastries that day. It was madness. I was very fortunate in London that I'd built up a strong network of creative industry contacts and so before I knew it I was doing catering for clients such as Acne Studios, David Zwirner gallery, and Heatherwick Studio. When I moved to Berlin the business operated slightly differently. I began supplying cafes in the city, slowly at first, but before long I was baking for eight spots around the city. The goal was always to have a cafe though, and after some terrible real estate bad luck, I finally found the home for Black Isle Bakery. We opened in September 2017 and it still thrills me to walk through the door every morning and see what I've created.  
Was it a challenge finding a space in Berlin?
Yes. I initially rented a space in November 2015 in Prenzlauer Berg. After renovations had started my architects found out that there was no legal commercial usage in place and all work came grinding to a halt. The issue couldn't be resolved in a reasonable amount of time and I ended up having to walk away from the contract (and all the money I'd invested). It was devastating, both emotionally and financially. It took another year to find the property in Linienstraße, but it was worth the wait. The shop is beautiful.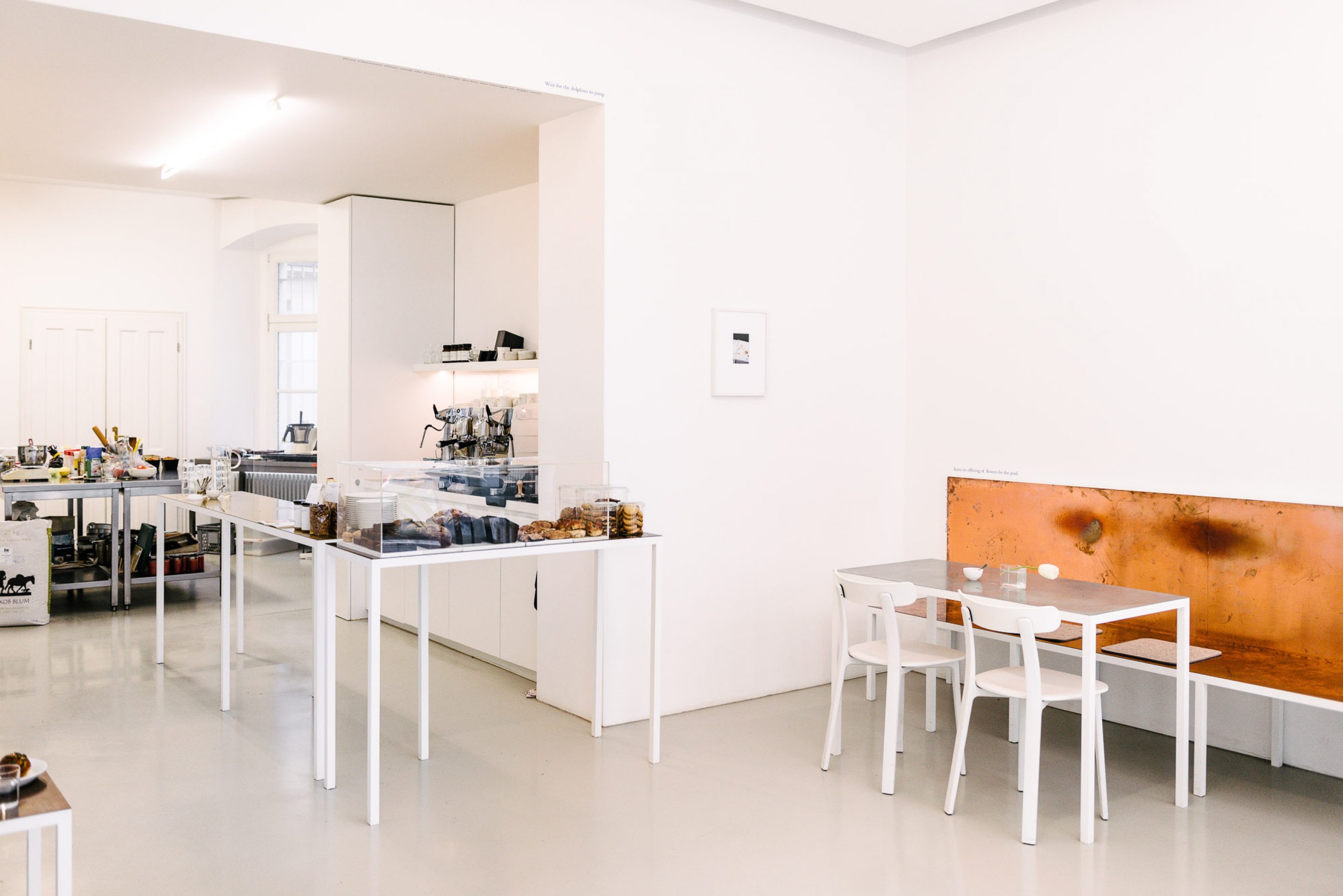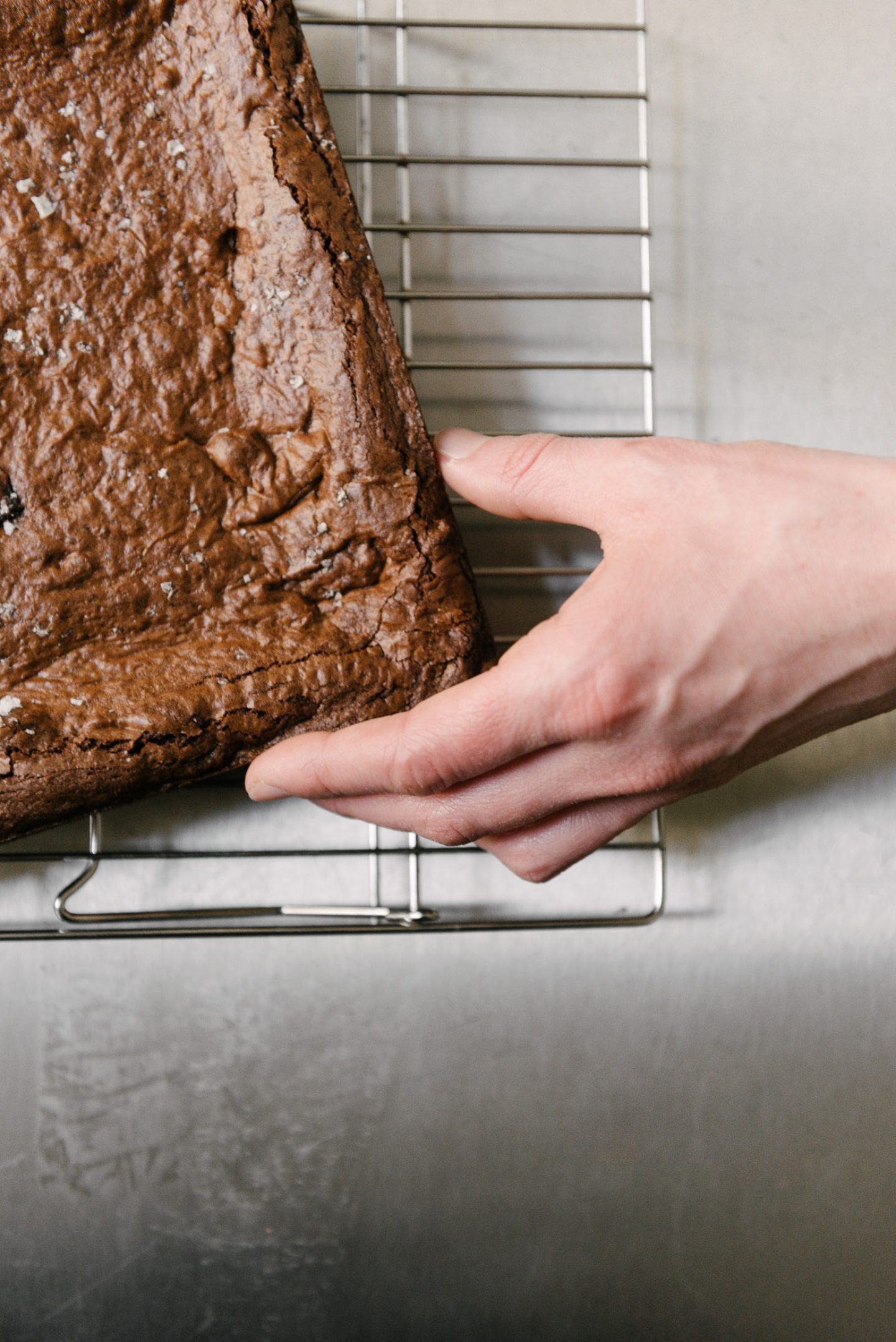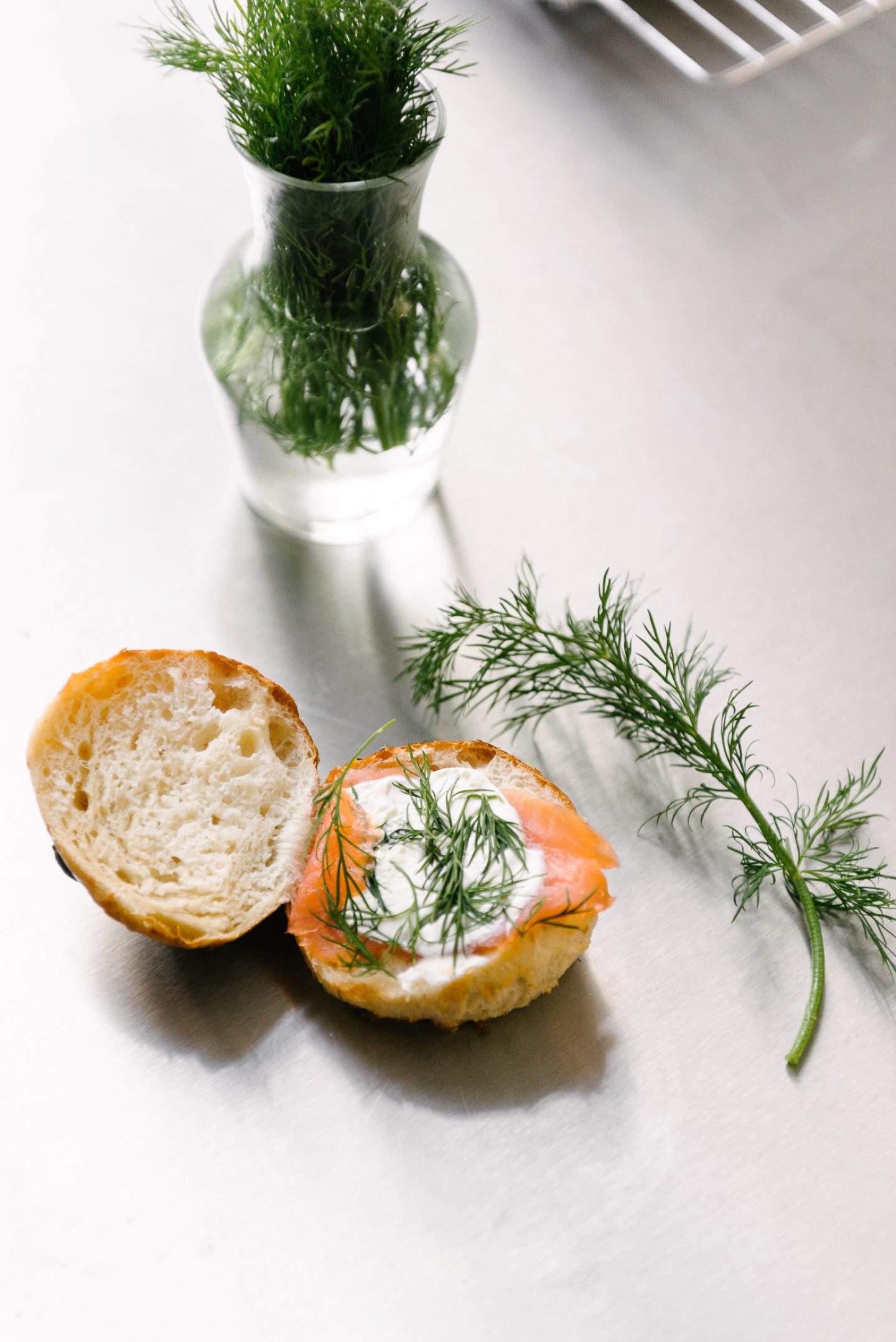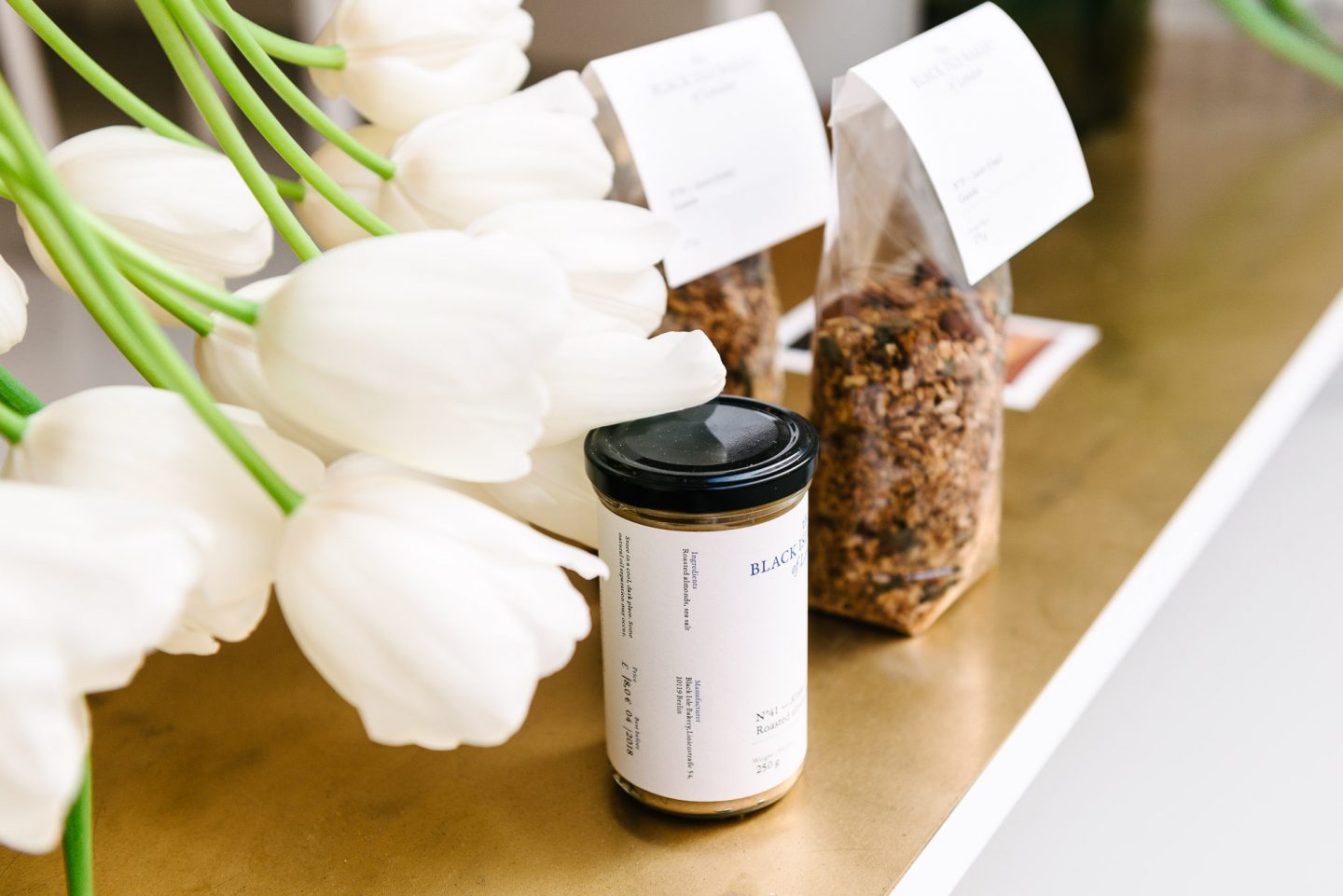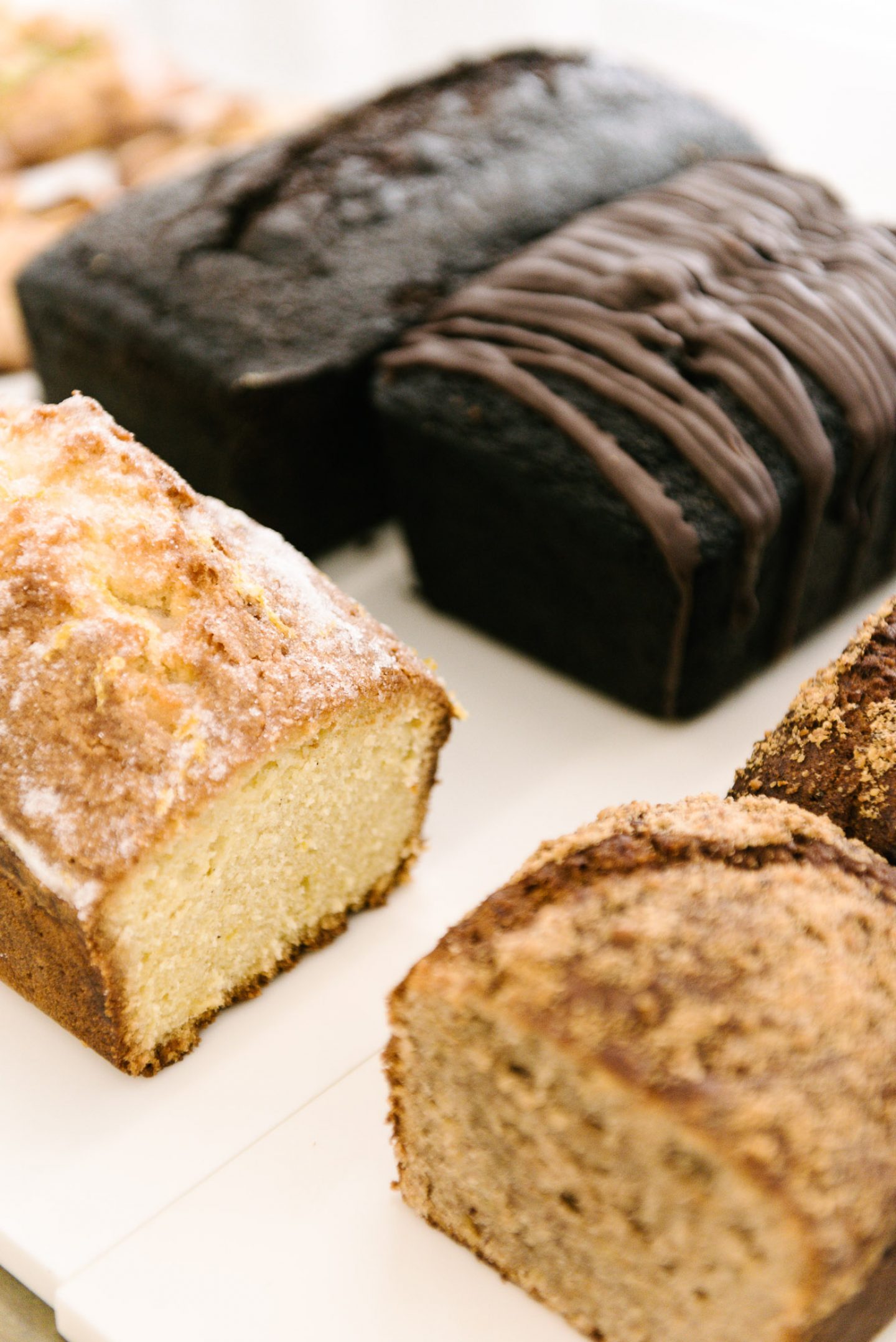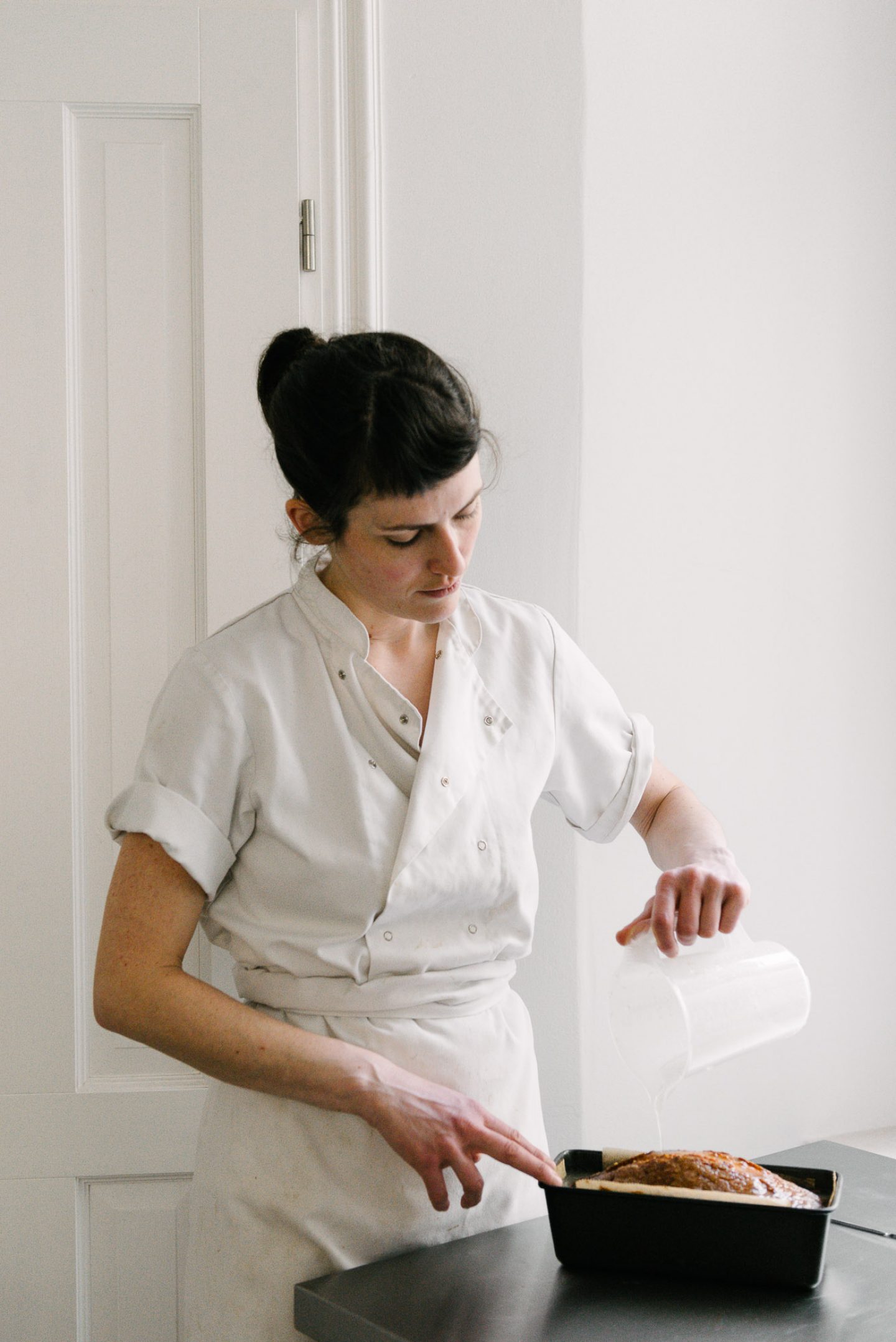 How would you describe the food and concept of Black Isle?
The bakes that I make are just things that I just love to eat. They're simple, I don't do elaborately decorated cakes, but I'm constantly striving for perfection. I'm inspired by things that I grew up with, such as the "I wanted to place this very traditional craft into a contemporary cultural context."Scottish ginger cake, but I'm mostly motivated by simply making delicious, satisfying food. My experience in Paris helped me refine my ideas about the concept for my own business, I knew that I absolutely didn't want to run a traditional bakery, but instead I wanted to place this very traditional craft into a contemporary cultural context. I commissioned London based design studio OK-RM to create the brand identity. We worked with fashion photographer Lena Emery to create the beautiful images on my website. When it came to the interior design for the shop, I commissioned Berlin-based studio Atheorem to create a gallery-like environment. The results are striking and beautiful, we've created a space that is unlike anything else in this city. 
Finally: what is your favorite baked treat?
One of my very favorite things in the whole world is freshly baked bread generously spread with liberally salted butter. It's rather difficult to narrow down to one favorite Black Isle Bakery treat though. I'm proud of everything we make there, but I especially love our savory pastries. I never bore of them even though I eat them A LOT… 
ADDRESS
Weinbergsweg 23
Berlin 10119
OPENING HOURS
Tues – Fri: 08.00 – 17.00
Sat – Sun: 10.00 – 17.00
CONTACT
Website