For generations Montblanc has been known for exclusive products, which reflect their unique craftsmanship. 2016 marks the 110th anniversary of the renowned design house with its headquarters in Hamburg, where we enjoyed an exclusive tour of their manufactory.
On the occasion of the launch of the Montblanc Augmented Paper, we met up with Creative Director, Zaim Kamal to talk about the brand's design processes, the challenges they had faced and what it means to take over the Creative Direction of such a long-standing brand. Founded in 1906 and now part of the Richemont Group, Montblanc expanded their product range of high quality writing instruments in the past few years and included fine- and silver jewelry, Swiss-made watches, leather goods, eyewear and fragrances. Their latest product, the Montblanc Augmented Paper, is taking the traditional art of handwriting into the digital world. The intricate design with embedded technology combines traditional leather goods, the StarWalker writing instrument and newly developed stationary. Zaim Kamal and his team continuously push the boundaries in developing and creating the iconic daily companions.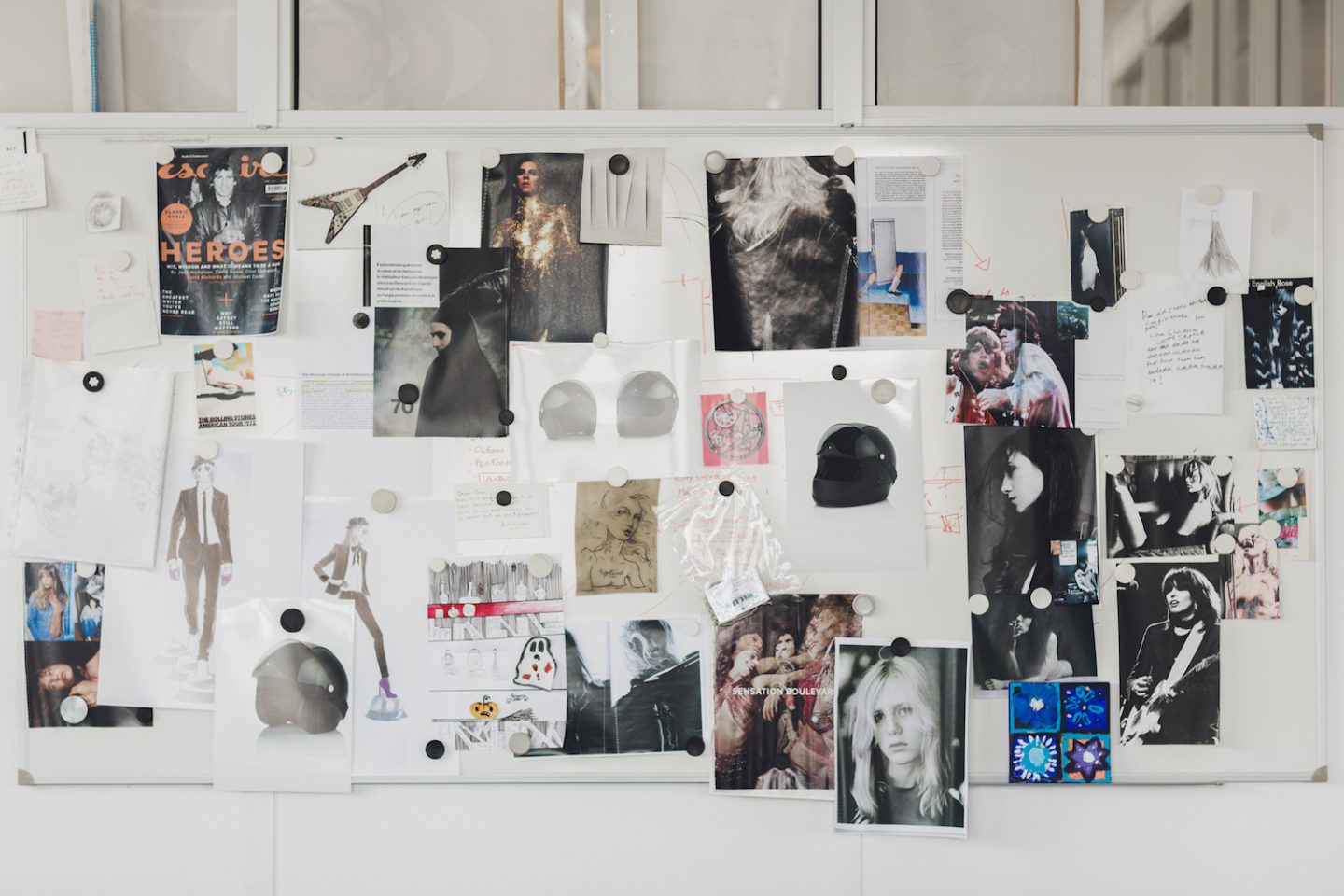 High quality, functionality, traditional craft and modern design come to mind when hearing the name Montblanc. How has the brand philosophy of Montblanc changed throughout its history?
To answer this question, I have to go back a bit. I have a background in fashion. When I started at Montblanc, people were surprised that I was working at a company with such a long-standing tradition. But Montblanc is not based on tradition, it is based on heritage. Heritage has values and values evolve. Craftsmanship, innovation and excellence are our core values. Why have we remained relevant for our clients for 110 years? Because in 110 years, these values have evolved with the needs and perceptions of our clients.
Craftsmanship and innovation were not the same twenty years ago, they are not the same today and will not be the same in twenty years' time. Especially in product design, the maison drives us to constantly rethink and improve what we are doing, and to keep the longevity of the product in mind. When I started at Montblanc three years ago, I was given the responsibility for an already very successful maison, and had to prove how I was going to take it even further.
"Craftsmanship, innovation and excellence are our core values. Why have we remained relevant for our clients for 110 years? Because in 110 years, these values have evolved with the needs and perceptions of our clients."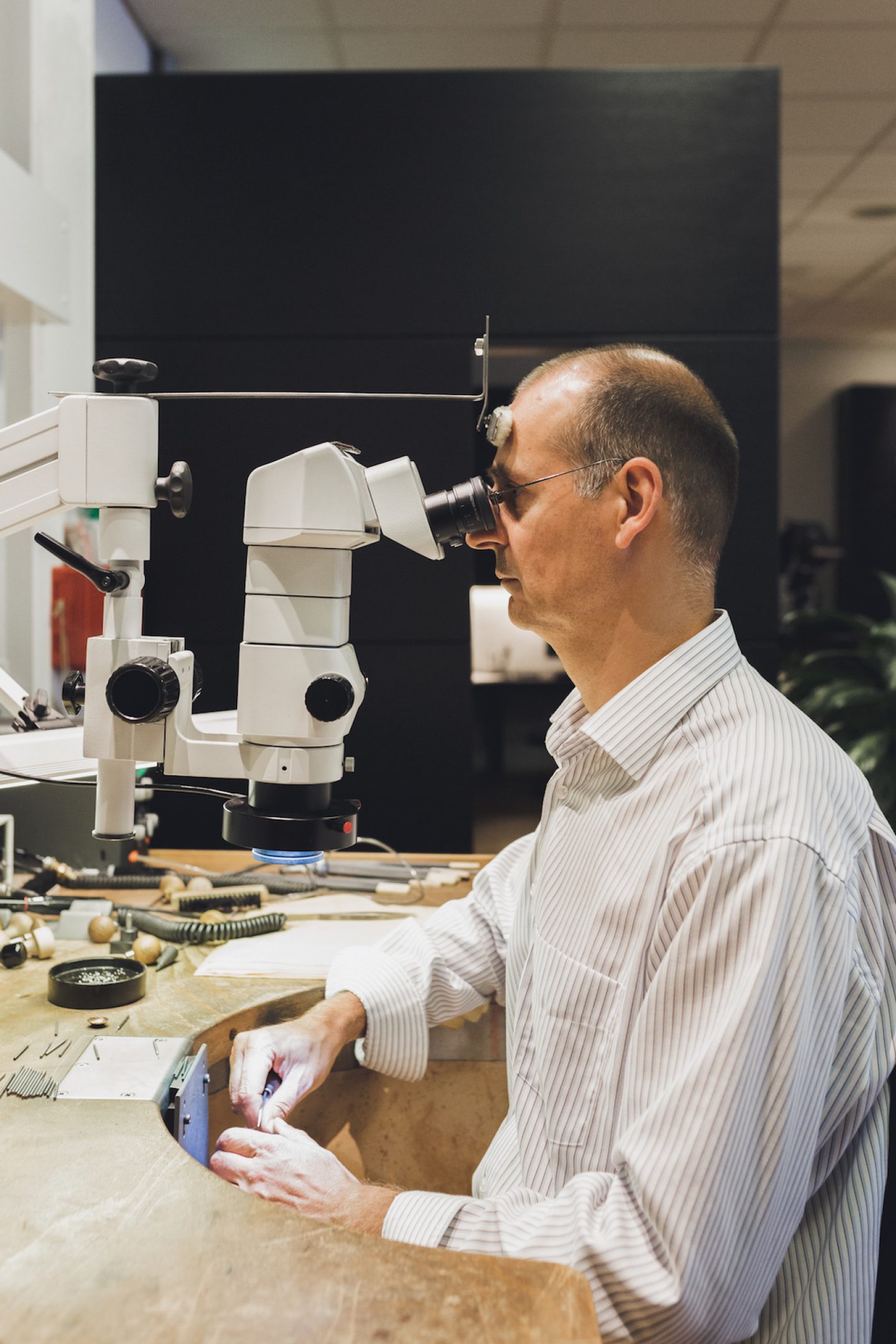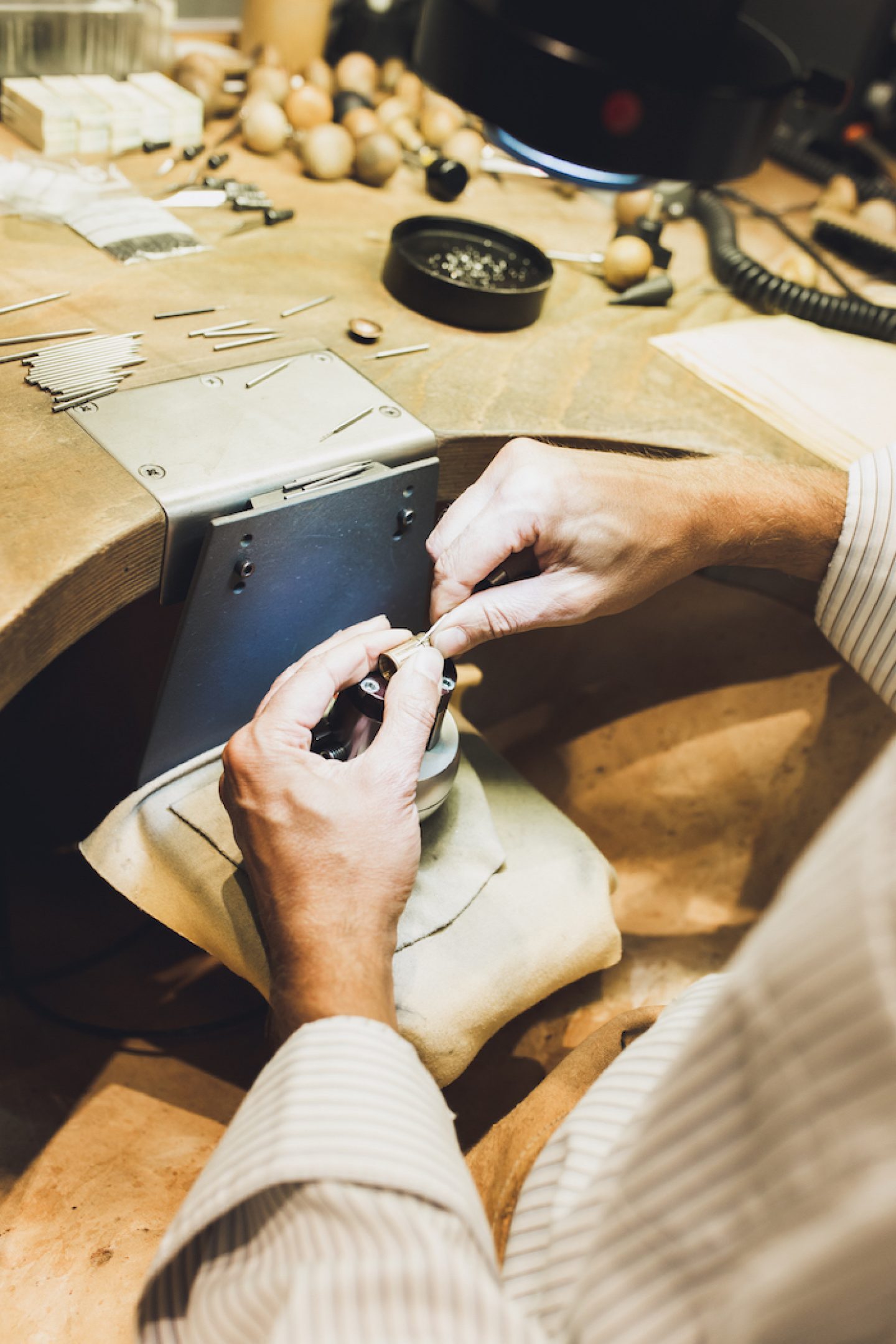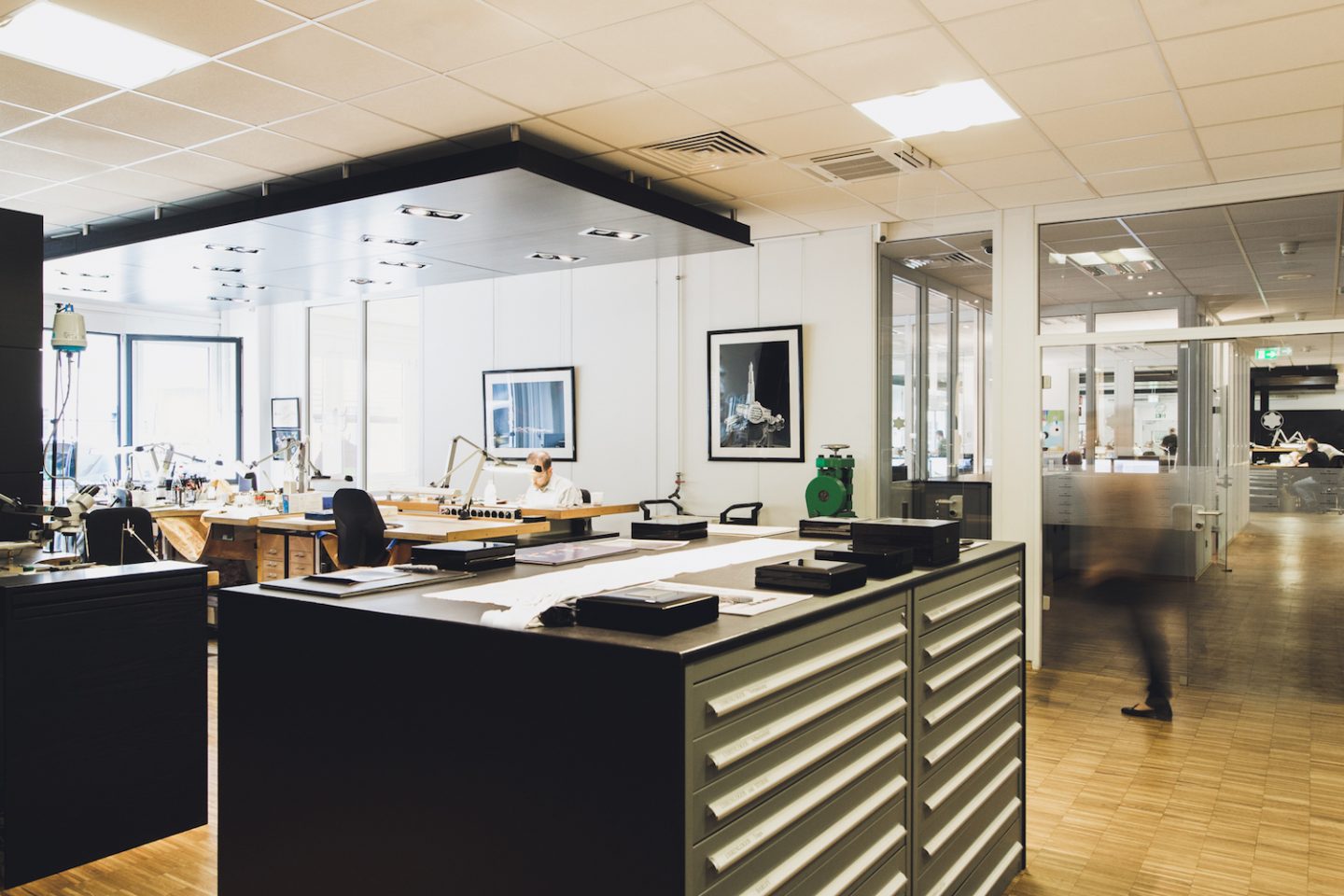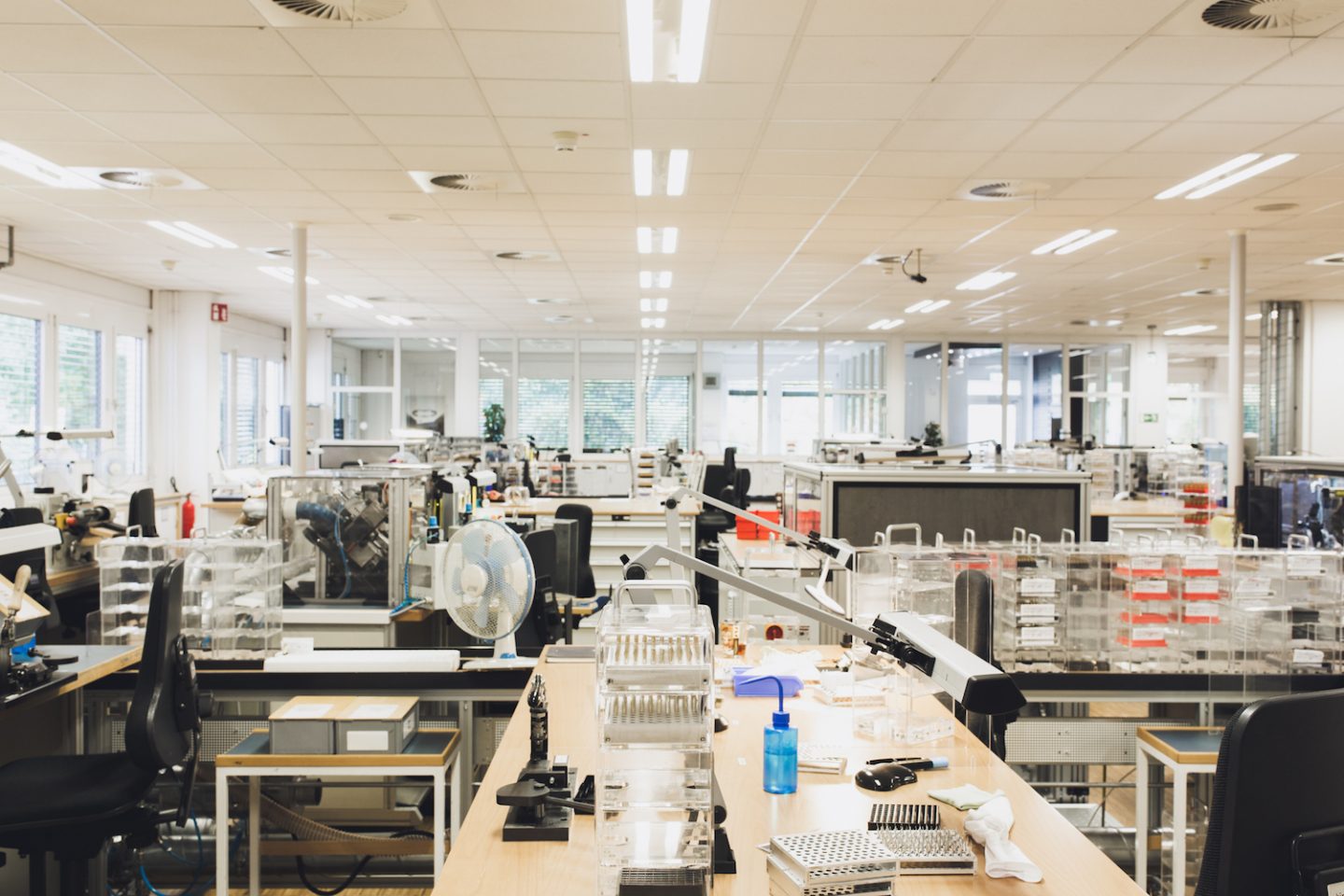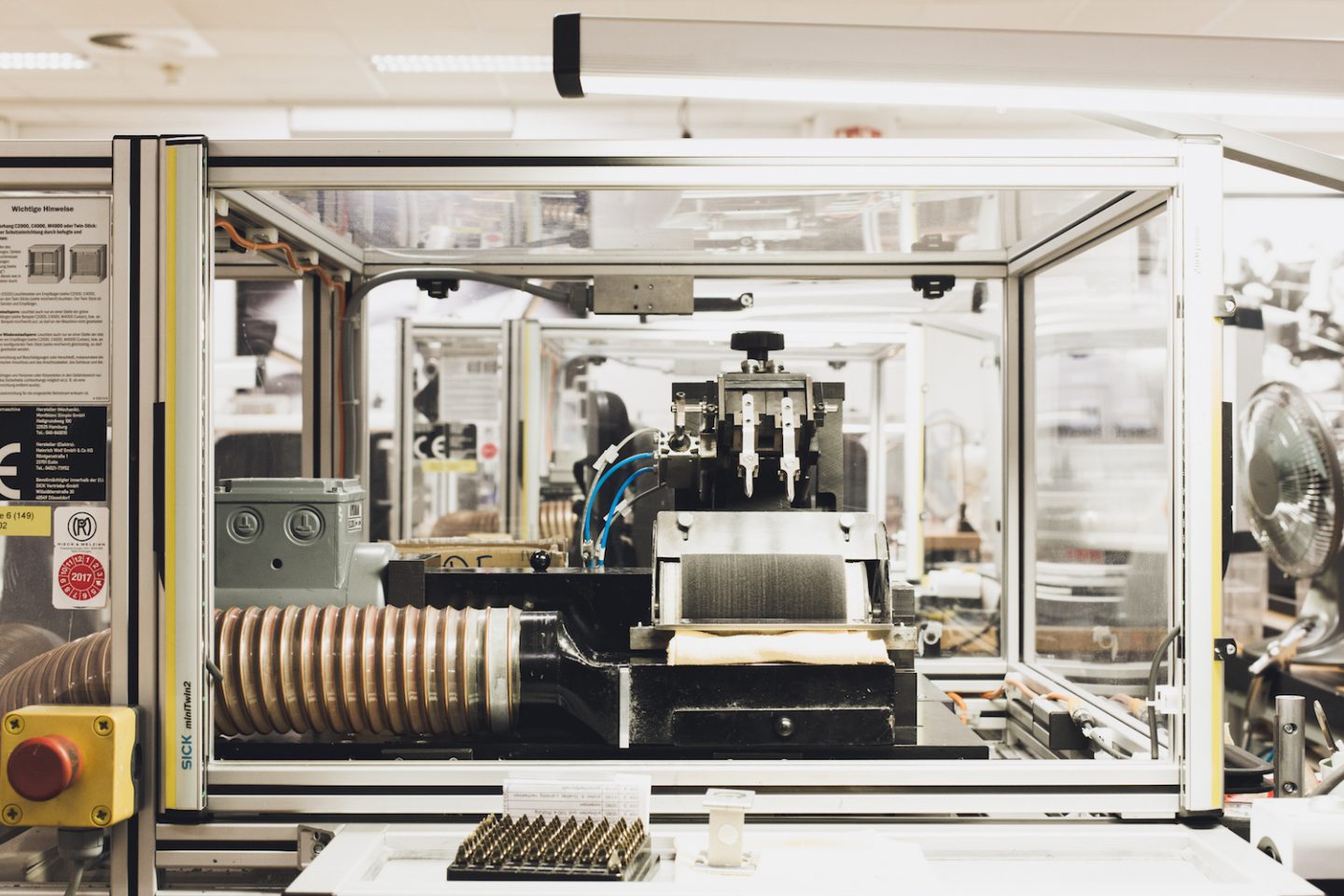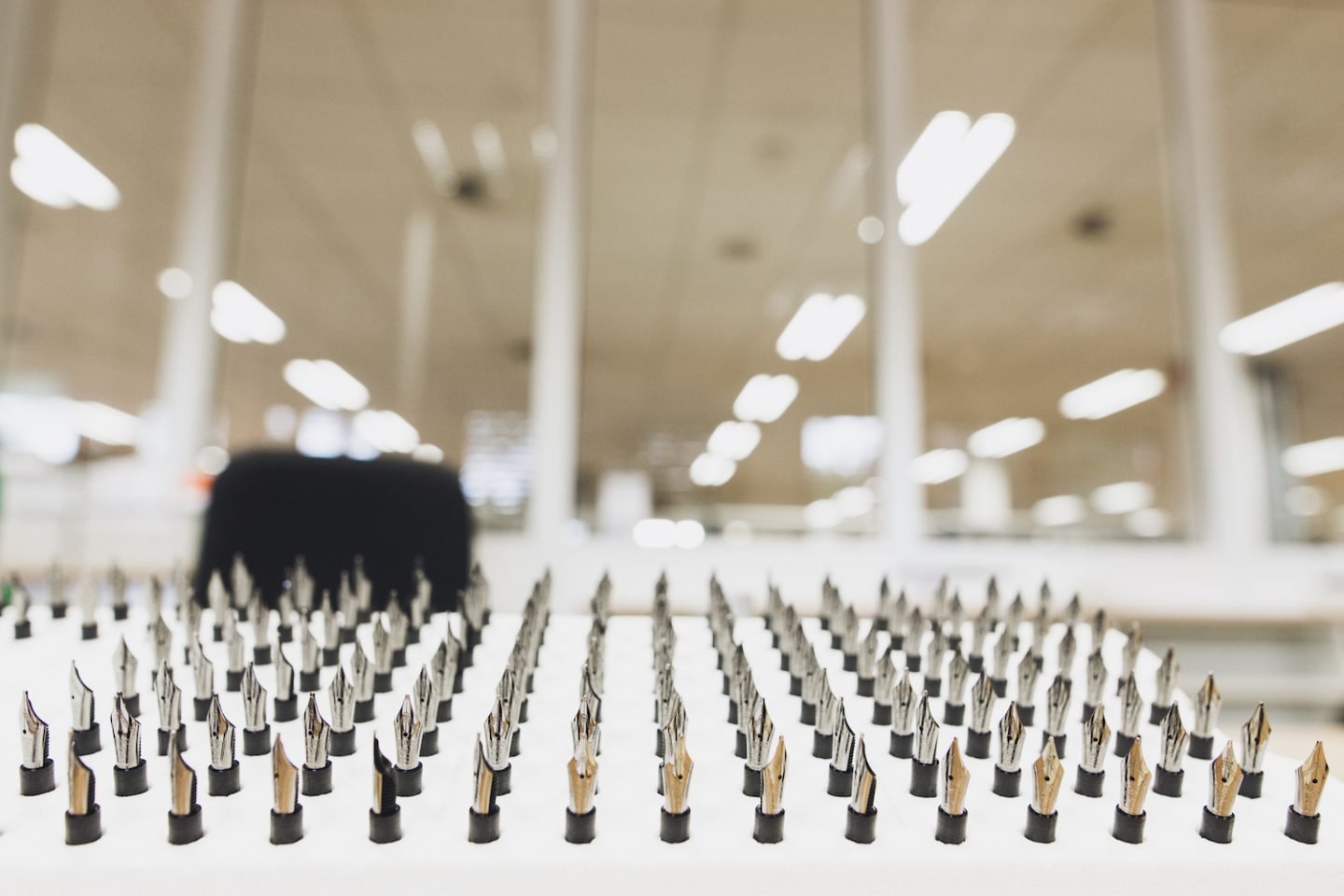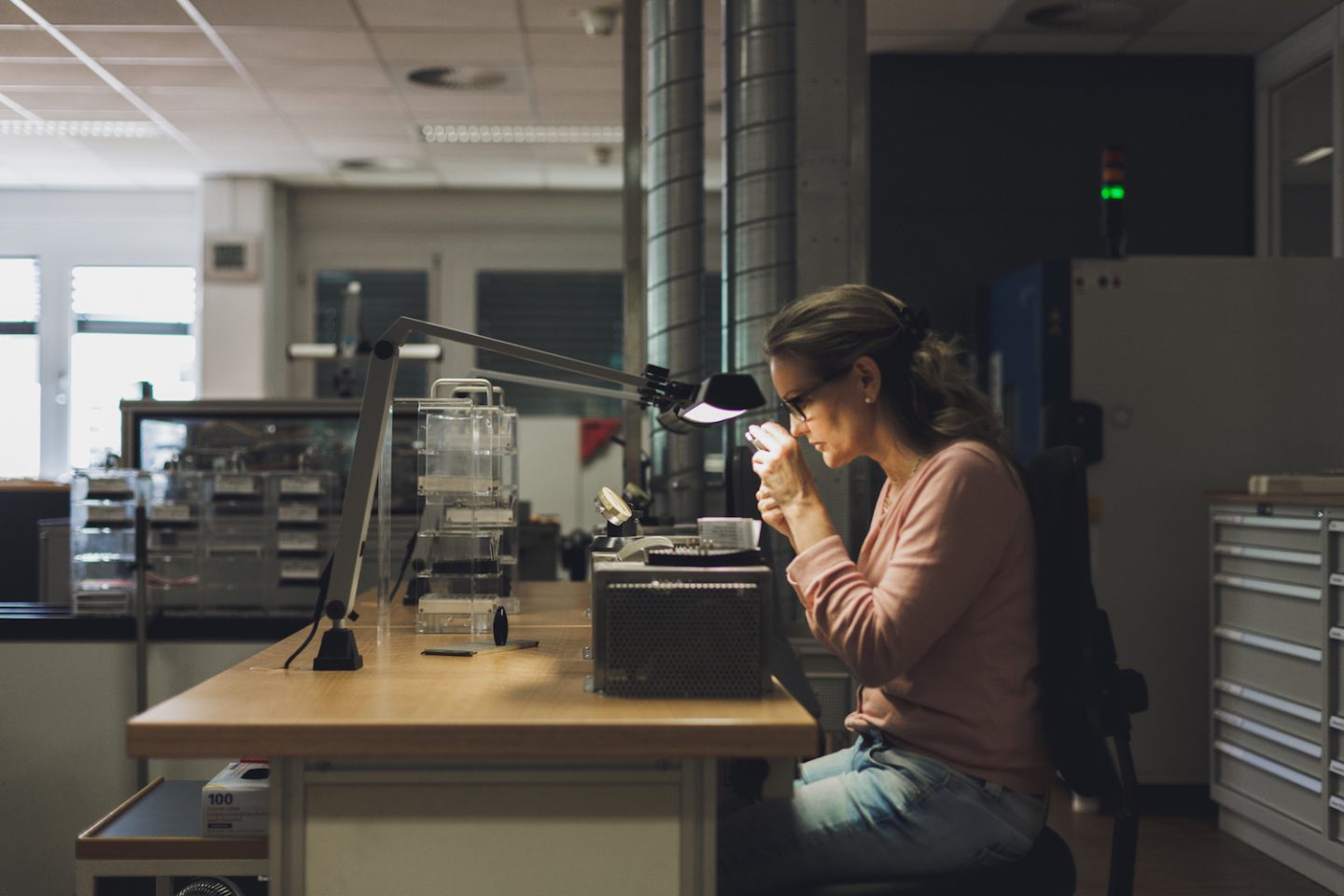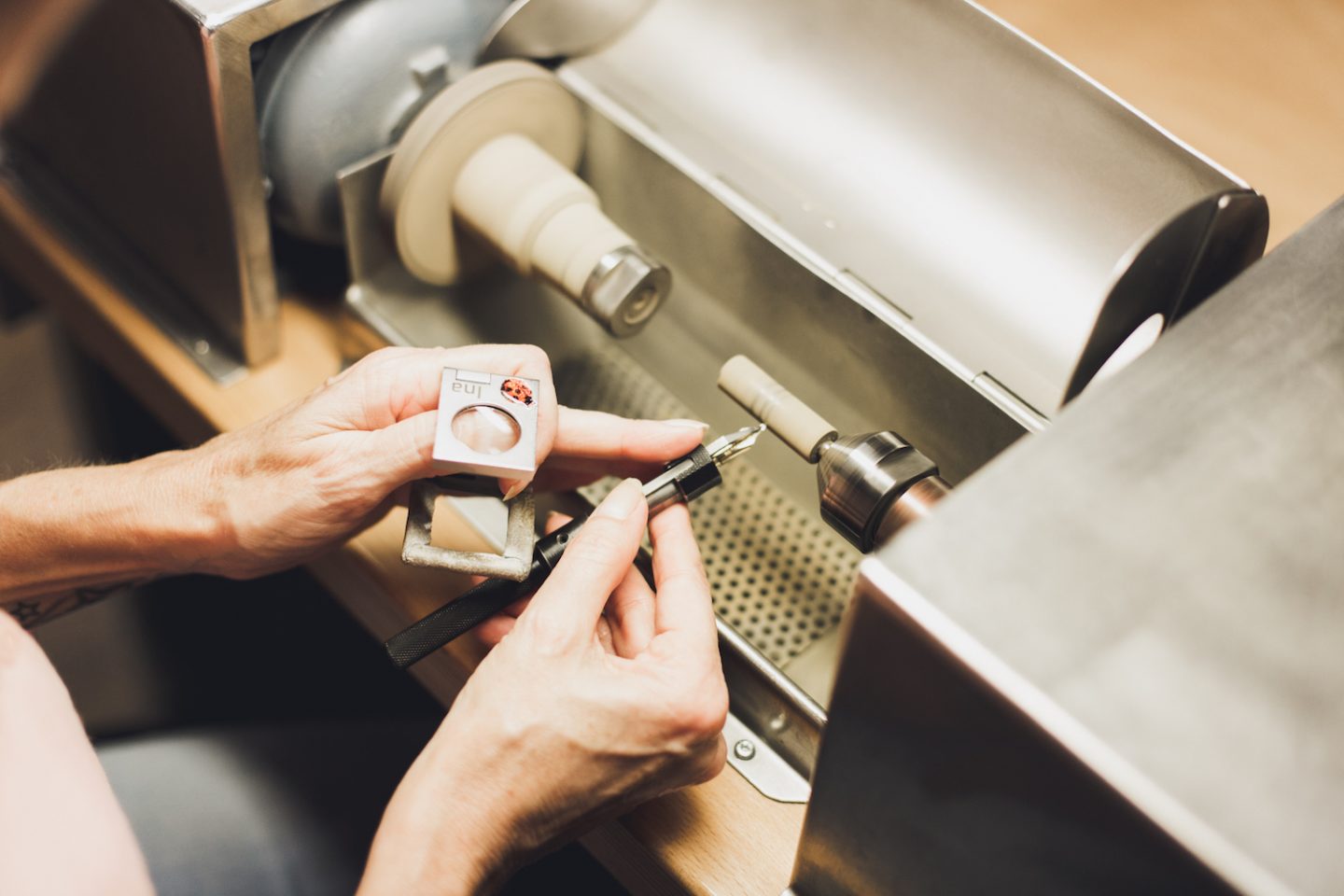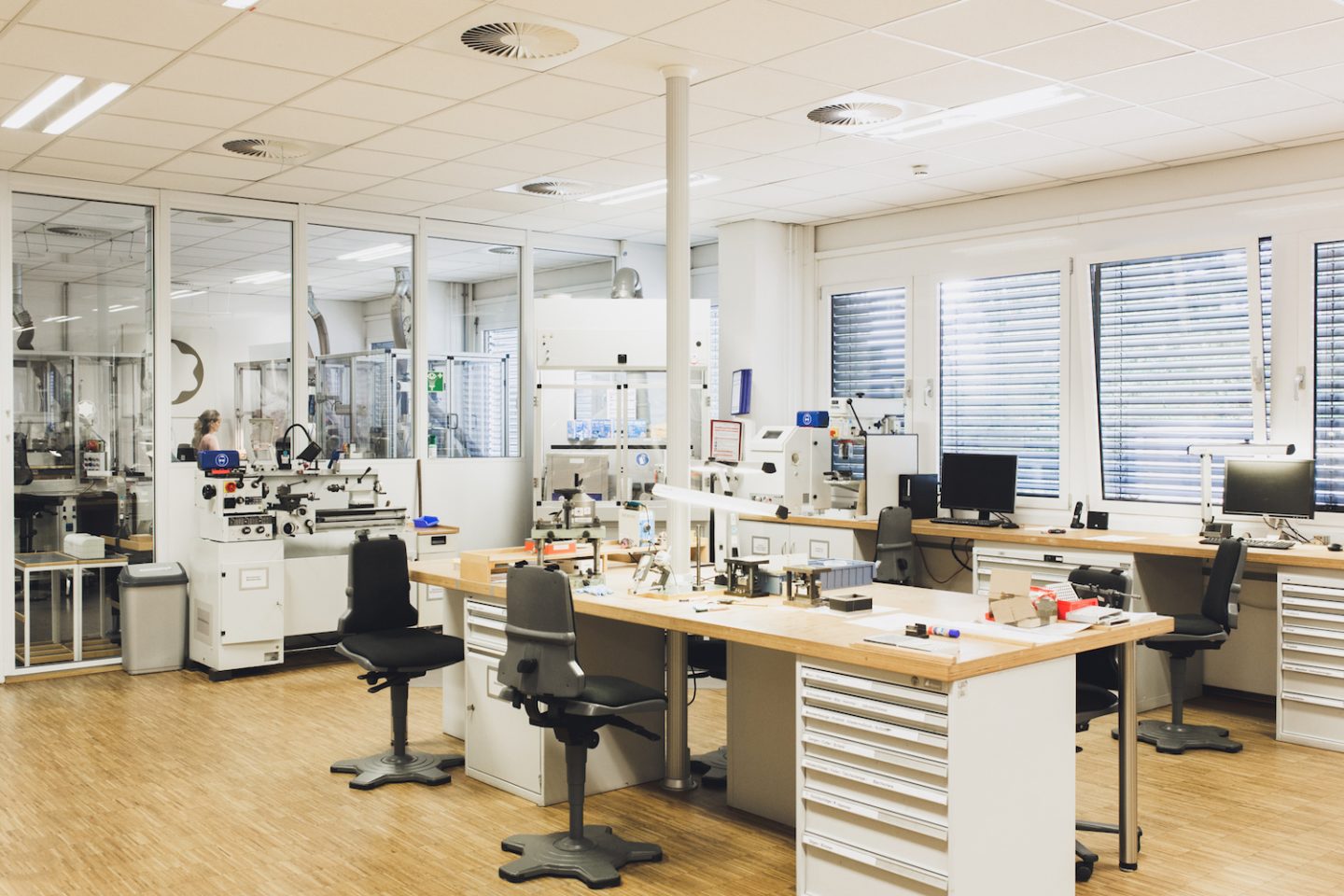 You work in the different locations where the Montblanc products are designed and produced, and therefore travel between Le Locle and Villeret in Switzerland (Watches), Florence in Italy (Leather Goods) and Hamburg in Germany (Writing Instruments). Can you describe how this affects your work, and also how you approach a new product design?
We first think about the direction and topic we want. Then we create a general mood board on the "goût" (Fr. for taste) of the new season. There is a mood board in each of the design studios. What is very important about such diverse categories of products is to have a red thread in common. The client needs to see the connection between all the different products. In some product categories the red thread is stronger, sometimes it is more subtle. In the 110th anniversary collection, the red thread was the Serpent, as a clip on a pen, or embossed in the leather. We start with a general idea, then each design team works in their own field. Even though they are physically separated, they communicate with each other. I share issues with everyone. Sometimes a watch designer has a solution for a problem with the leather design. It is a very collaborative, open and fast way of working.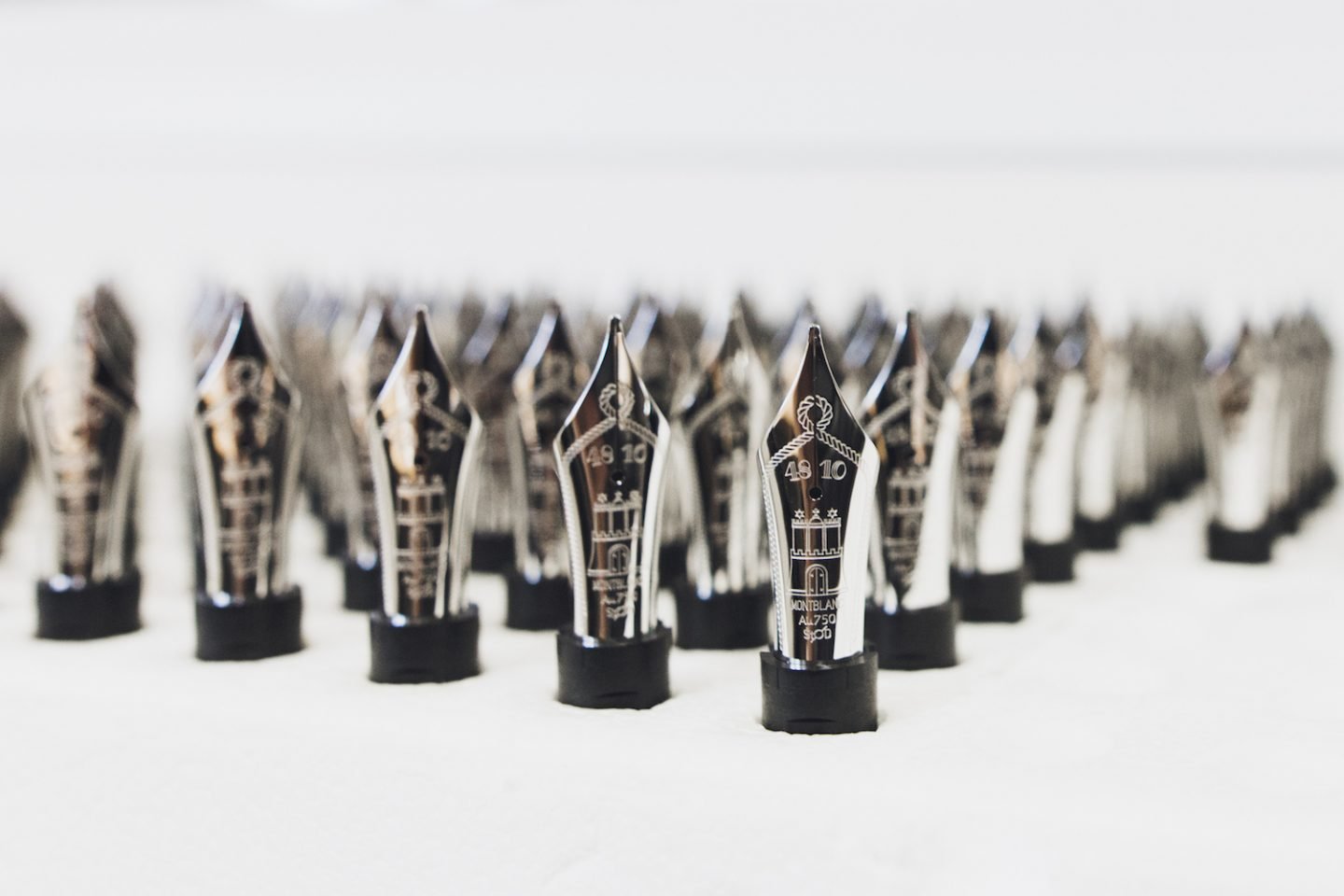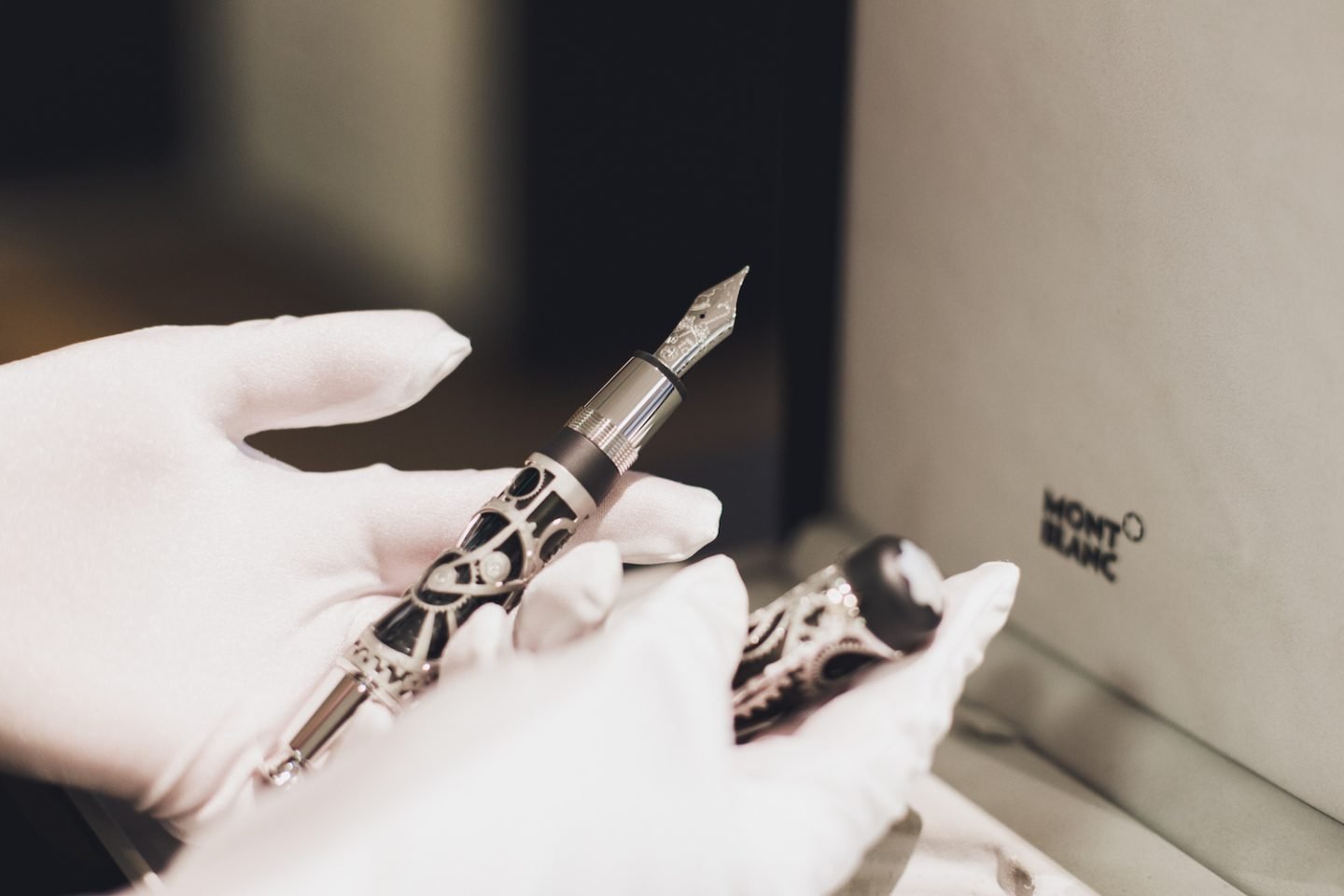 You joined Montblanc as their new Creative Director three years ago, your background being in fashion. The Augmented Paper contains a fascinating design, combining leather goods, writing instruments and stationary, but also technology. What new challenges did you face in the development of this product and how long did the process take?
Each product of Montblanc holds a challenge. For this product it was the very specific technical entity. Simple craftsmanship was the challenge (points to the USB-charging slot neatly sewn into the leather cover). You would usually stitch these leather pieces all the way through. But the machine head could only stich up to a certain point. The craftsmen in Florence tried many ways of finishing this corner. They sewed up to a point, took the foot of the machine, and did the last three stiches by hand. Technology challenged our master craftsmen, and the craftsmen challenged the technology to fit into it. It was collaborative work. We were using very traditional skills to embed a very high-tech product. This again bridged the gap between traditional craftsmanship and technology. The master craftsmen really enjoyed working on this. There are beautiful small details to be found, like the M-Shape of the leather cover, for Montblanc. It is an amazing combination of different product designs. And it was a very fast process: From the first discussion to this end product it took us only a year and a half.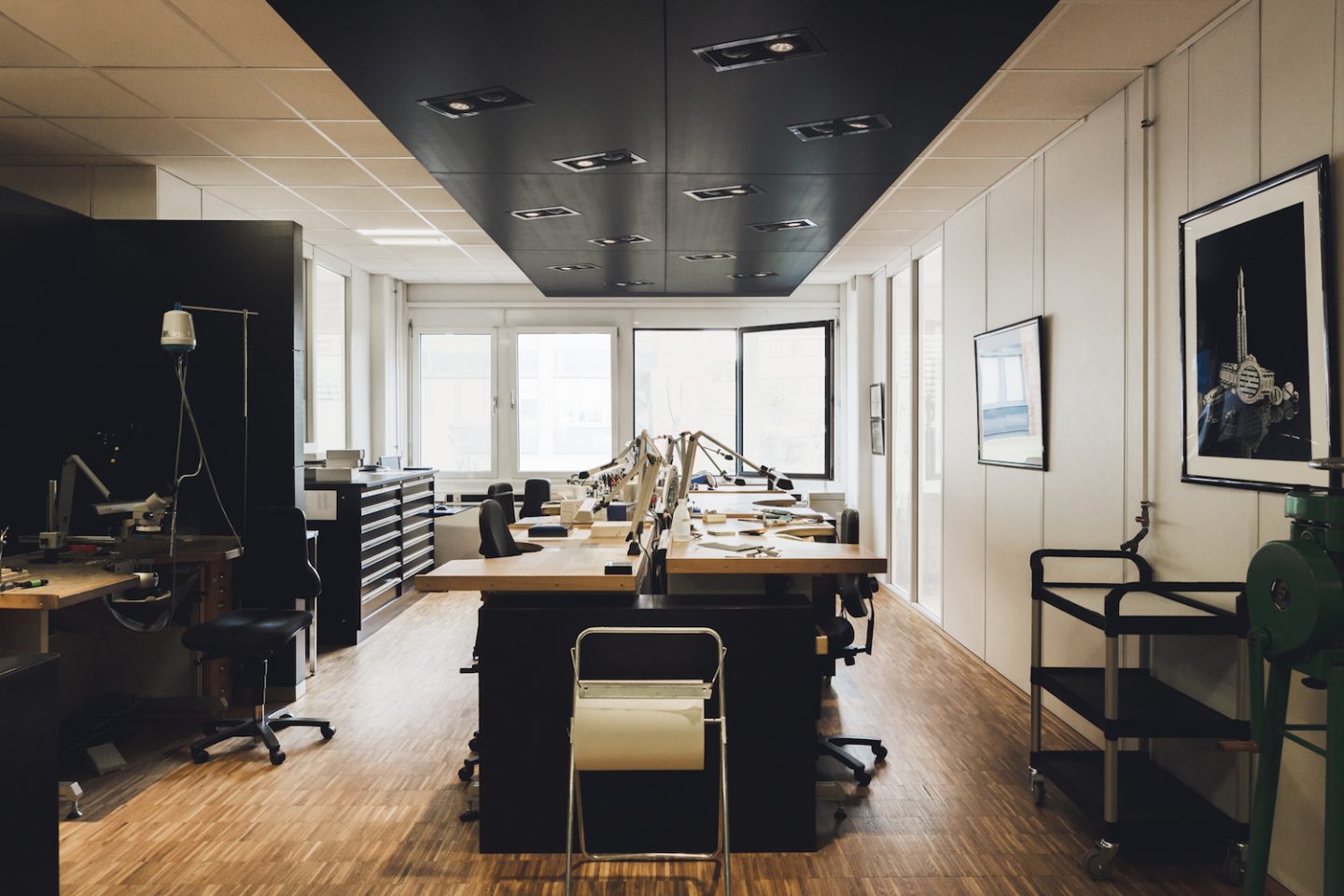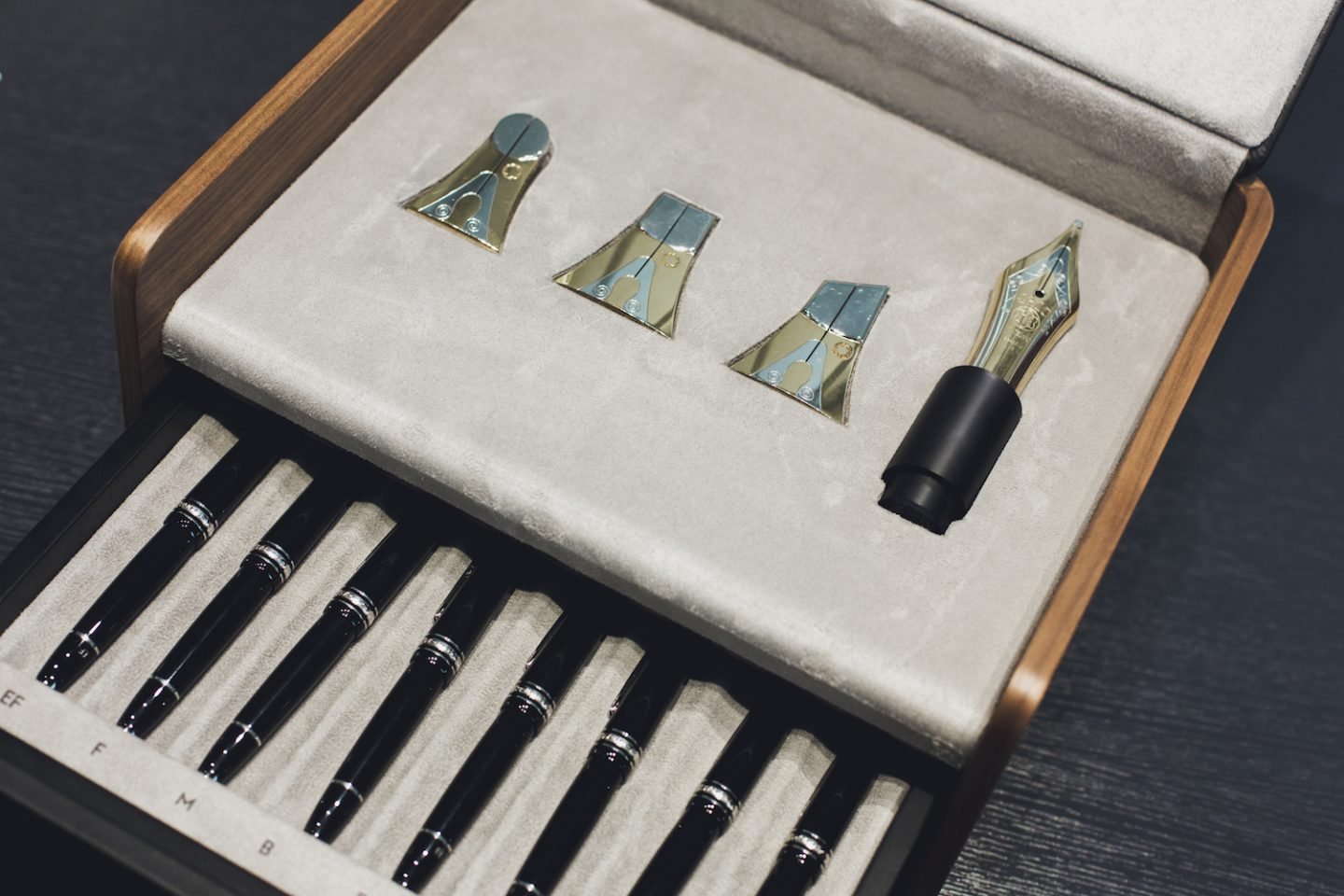 You have said that before designing a product, you always analyze the habits and needs of your clients. A Montblanc product should become their daily companion. Who is the Augmented Paper designed for?
We always consider who we are designing a product for and what functions it has to have. How does this person live and work? Where does he get his inspiration? The way we work and live today has changed. We can no longer say that analogue or digital is the right way, both are. If I look at myself, I was trained the old design way, sketching everything by hand. To communicate with my design team in the past, I took a photo of my hand-drawn sketch with my mobile and sent it to the team. Then they would work on it and send me back a PDF, in which I drew on my mobile device. When we designed the Augmented Paper, we wanted to take out the middle step of using your mobile phone. This way we can design directly on paper, using Montblanc writing instruments, ink and stationary, yet at the same time have all the advantages of being able to communicate in the modern way. (Pulls out his Augmented Paper and shows me a demonstration sketch he has done this morning). For collaboration in design, I start off with a blank paper and whilst drawing, I save it for my design team, step by step. This way, they can follow what I am thinking at all times. I don't have to explain anything anymore. Every time you want to save a step, you simply press the button. Most importantly, I can sit without a mobile device and draw. The designers can then take my sketch at a certain step, change something within the design and merge our designs. We can compare our work very easily. It enhances our collaboration and creativity.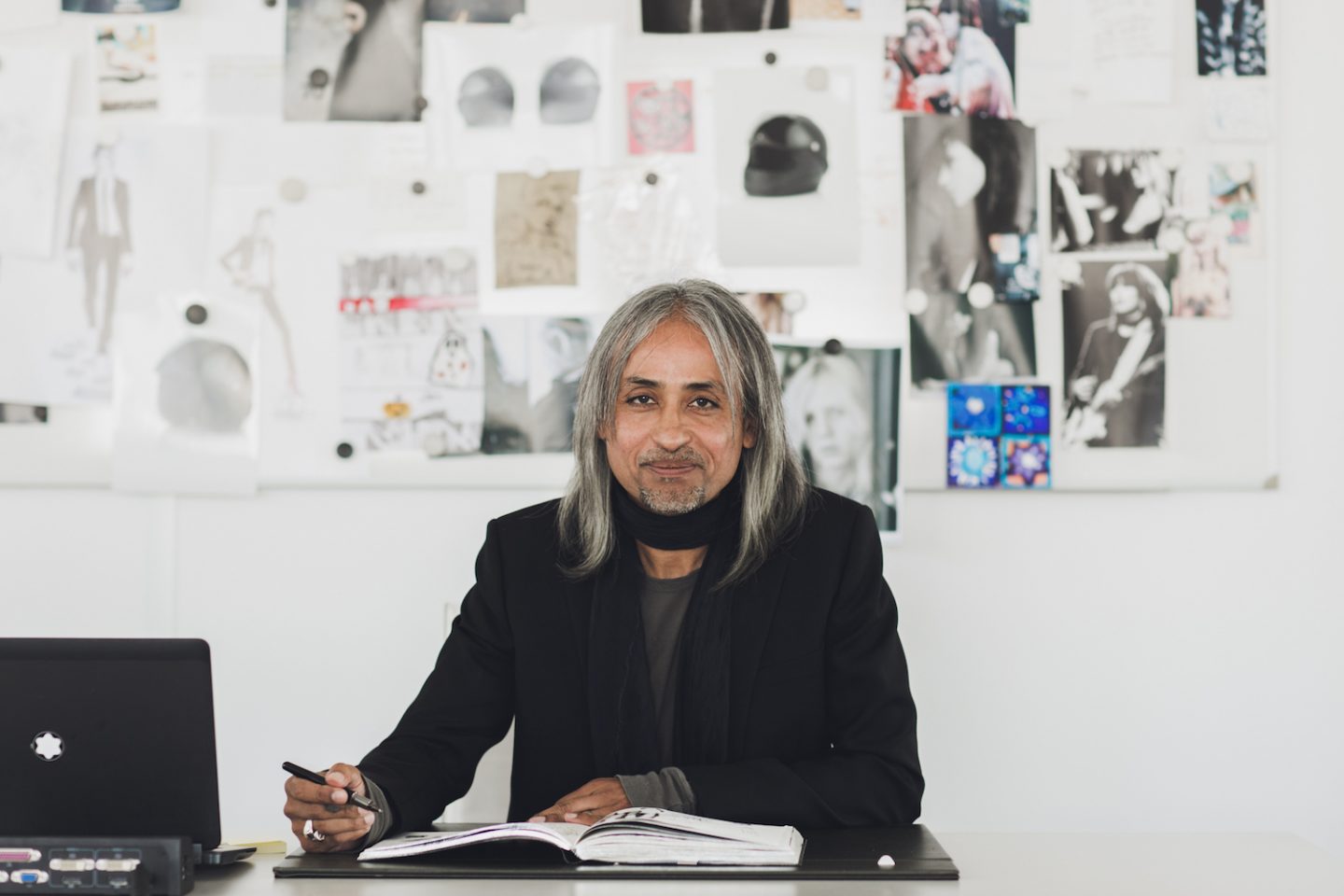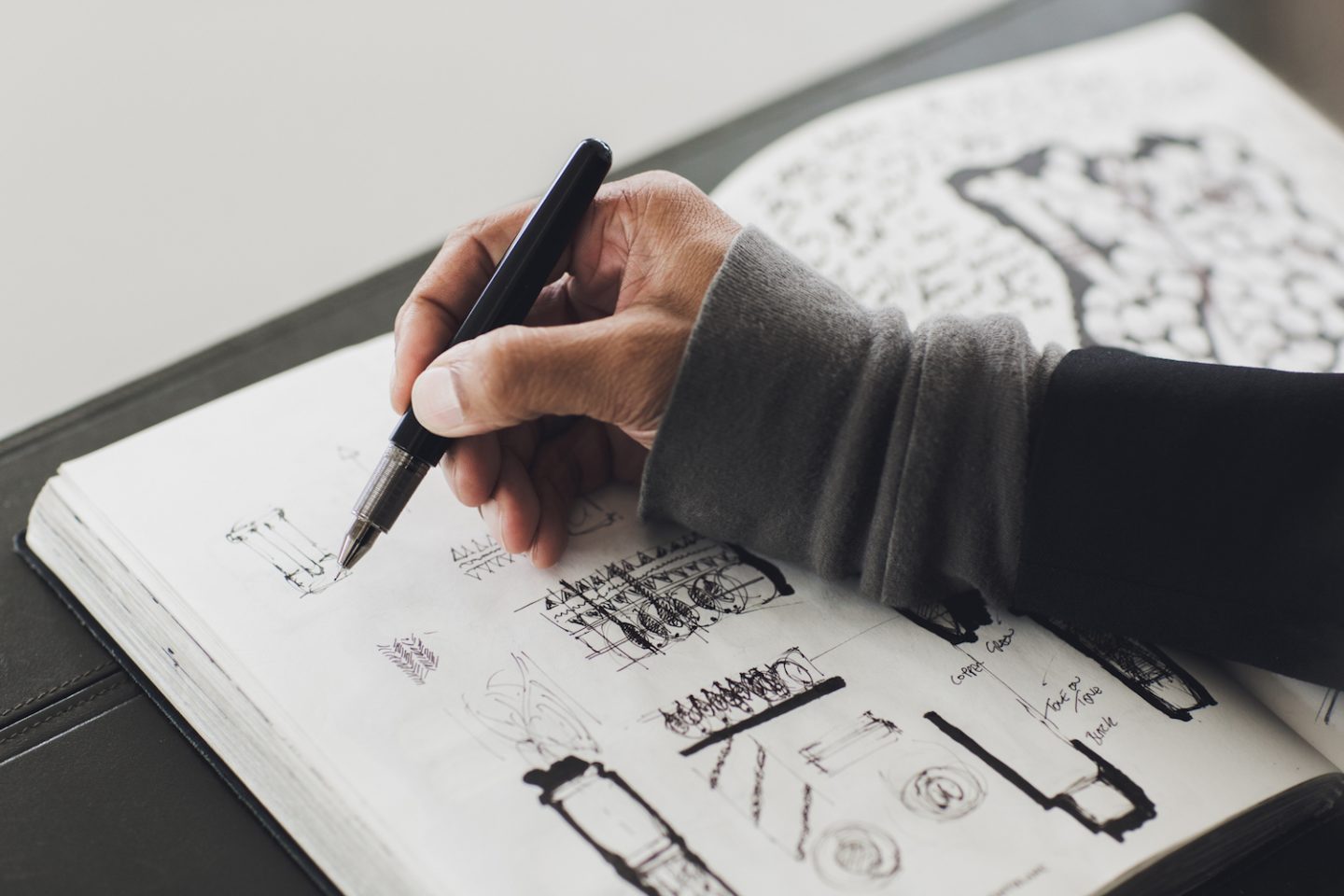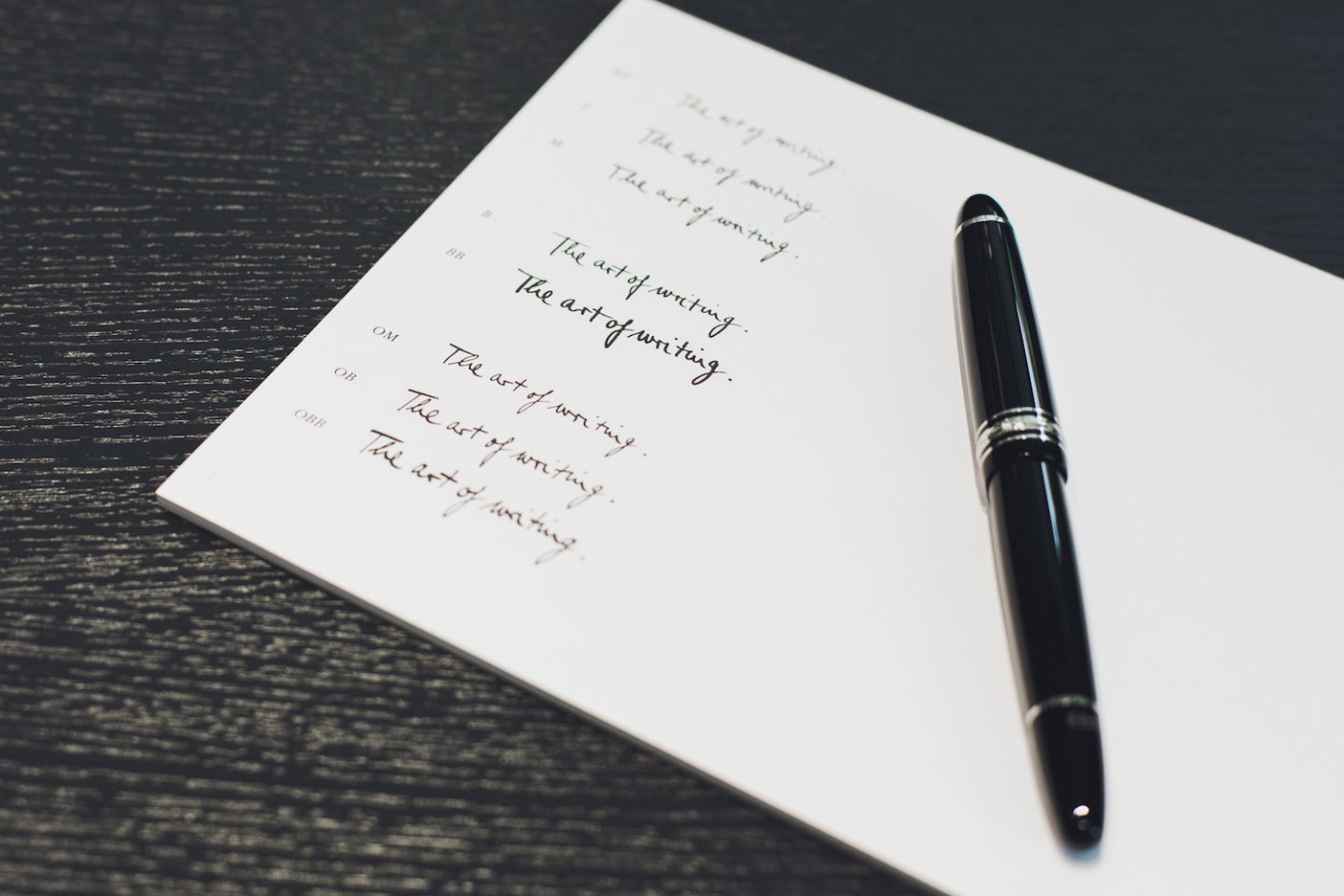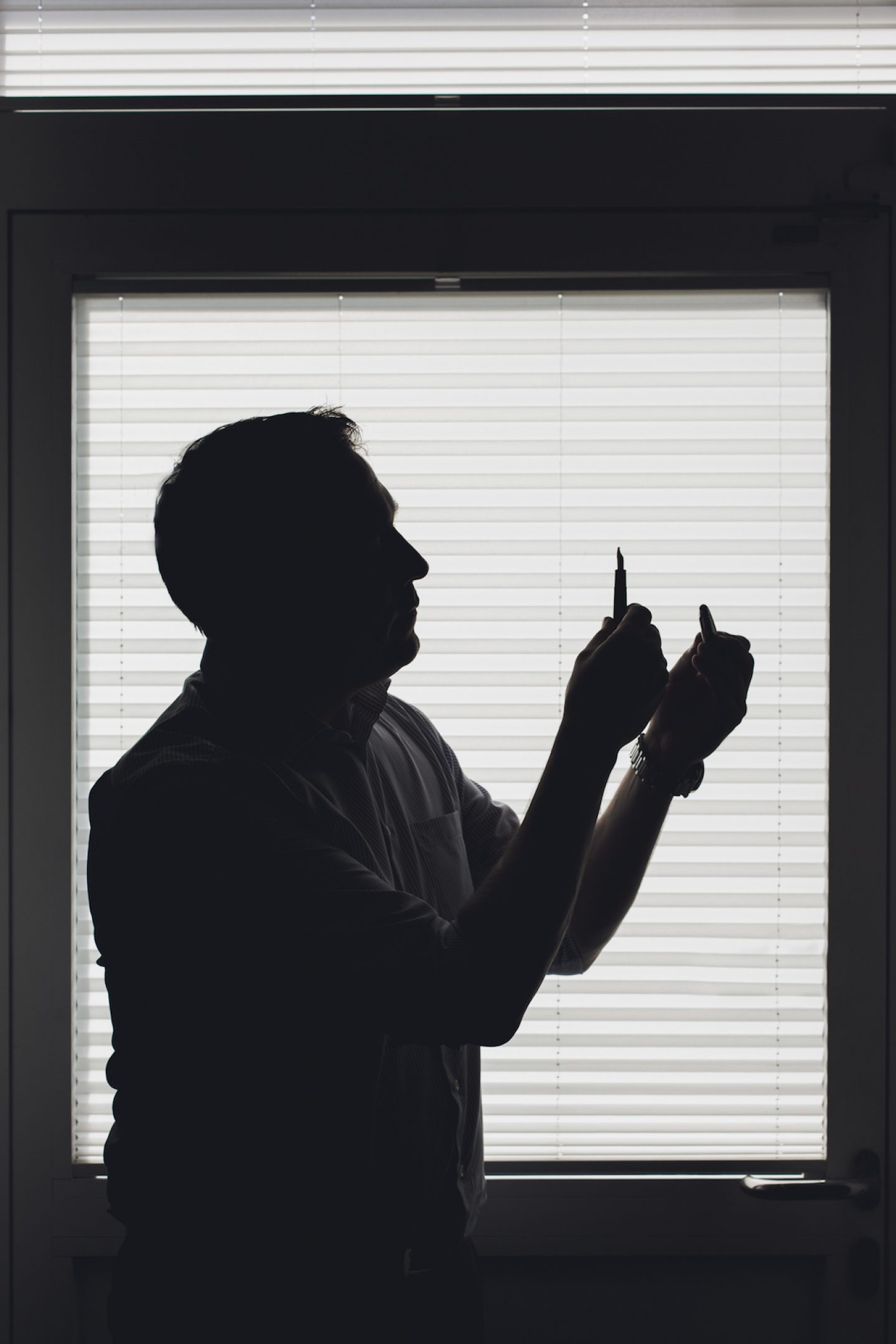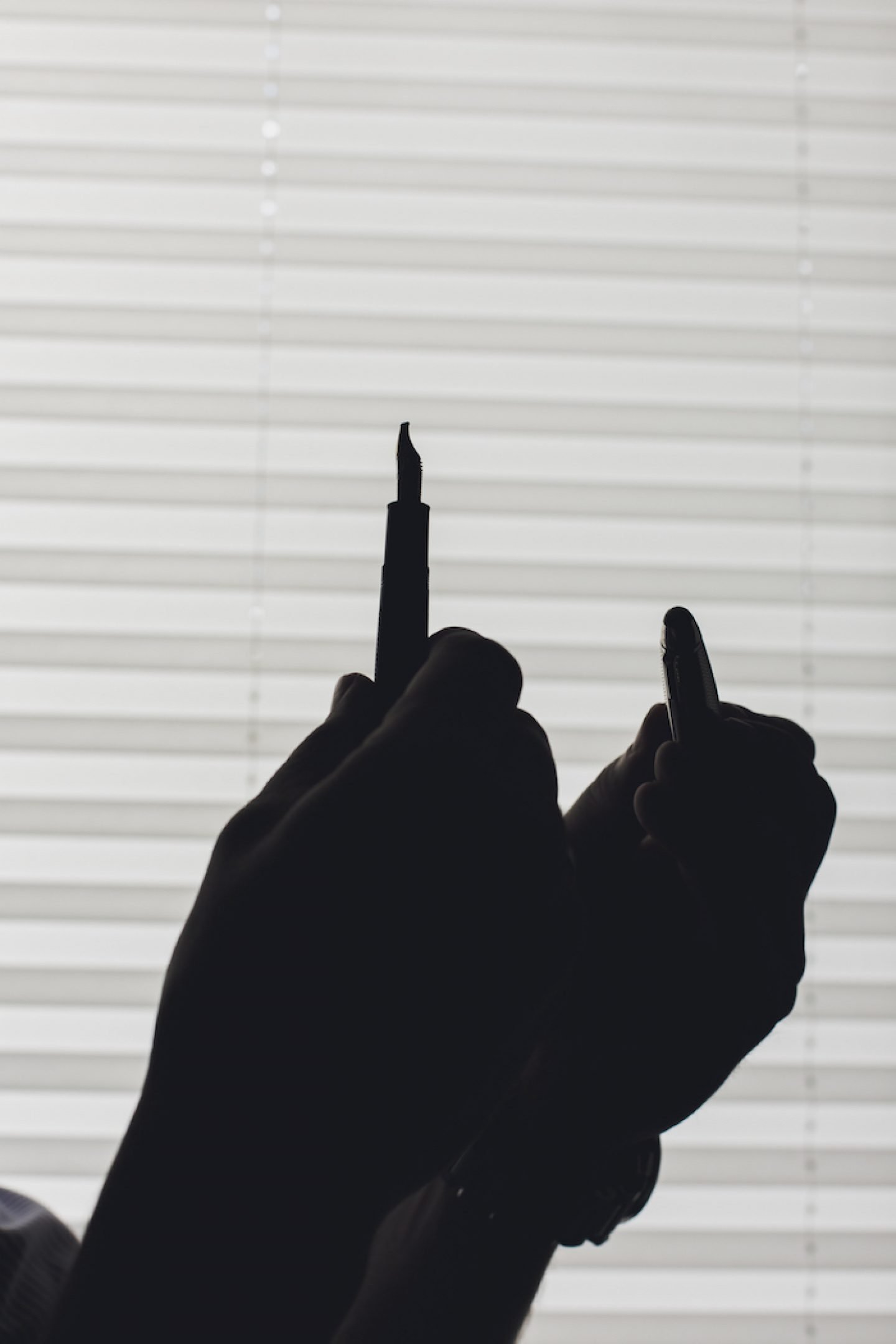 The Montblanc Augmented Paper combines craft and technology. For many people it will fulfill the dream of transcribing handwritten notes into a digital text at the click of a button. Even more so, you can do this without having to be connected to a mobile device. Can you talk a bit more about how this data transfer works?
It was very important to us to design a product that doesn't have notifications popping up in the app. If I don't want to communicate or be disturbed, I don't need to. The Augmented Paper can store up to 100 pages offline. I can download at my own convenience and share what I want to share. I can export my documents in different formats, then edit and organize them further on my mobile device in the Montblanc Hub App. Because the film at the bottom of the device has a passive technology, it can read all kinds of writing. The recognition of the writing doesn't happen in the pen. (Editor's note: In comparison, the Moleskine Smart Writing Set uses an incorporated infrared camera in the tip of the pen that recognizes the Paper Tablet.) The Augmented Paper and the App work in English, German, Spanish, French, Italian, Korean, Japanese, simplified and traditional Chinese and Arabic. Additionally, Russian and Portuguese work in the handwriting-to-text feature.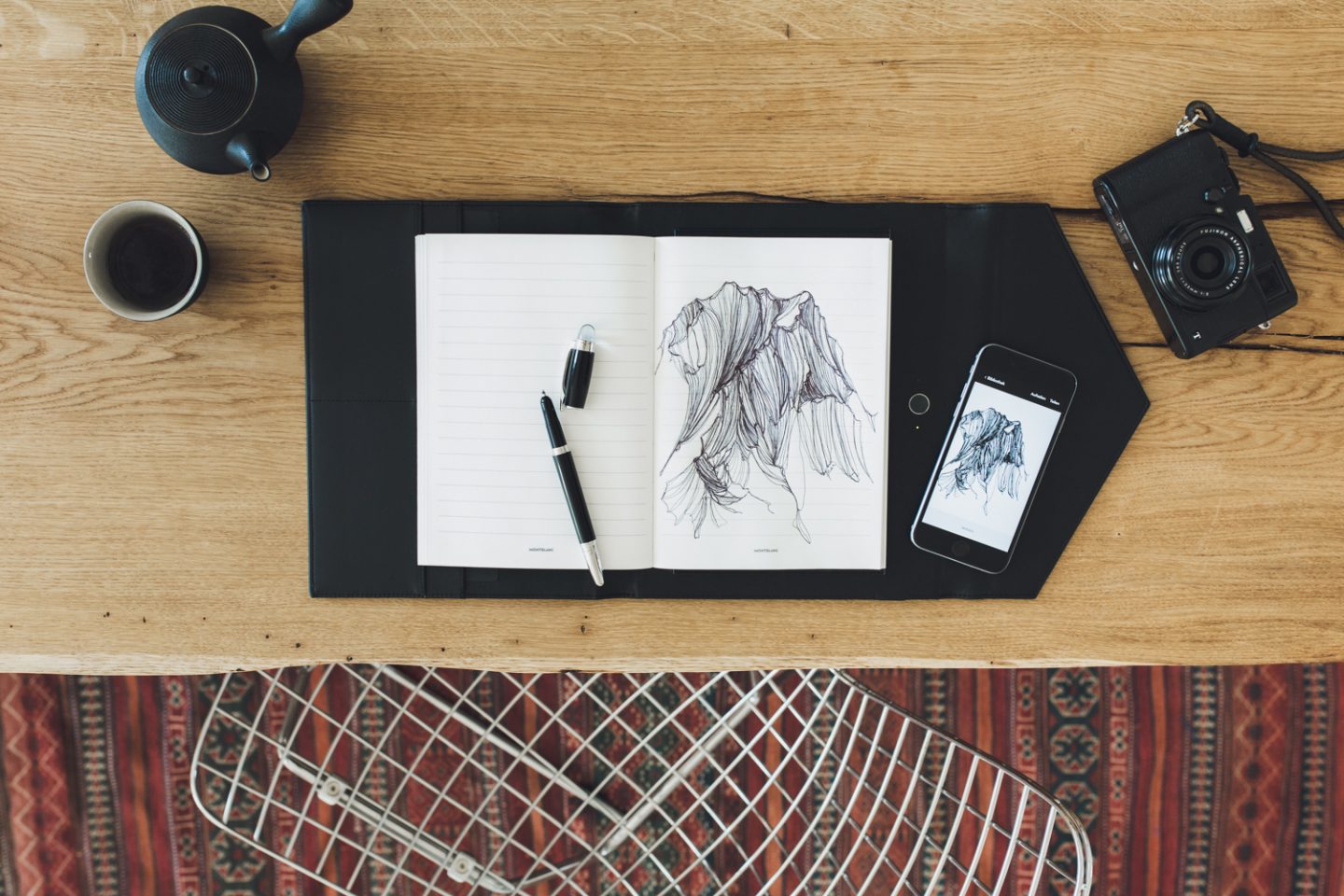 Does any kind of paper work on this device, or does it need to be the Augmented Paper notebook?
We have optimized the paper and the thickness of the Augmented Paper notebook. We tested our traditional notebooks and then recreated the stationary paper we make in the factory in Florence. You can simply replace the notebook once it is filled. The notebooks look the same on the outside, but you can get lined or blank ones. The idea was that one could create a library of the notebooks after using them.
Is the Augmented Paper an unavoidable development towards the optimization and digitalization of products?
At Montblanc, we never stand still. We are already working on the products for 2018 and 2019. We are always thinking of ways to enhance and make products better. Craftsmanship might be different in twenty years' time. As long as you are open and aware of those changes and analyze what the client wants, you create the product that reflects that need for the next years. Once it changes, you change with it. No matter what product we develop, be it a phone cover, a leather bag or the Augmented Paper – it has to enhance your daily life in a certain way.