What can a single object teach us about our perception of reality? When it comes to the work of Munich-based artist, Benjamin Bergmann, the answer is a copious amount — each lesson delivered with lightness and subversiveness, leaving open as many questions as the answers it points towards.
From replica Venetian tourist kiosk fronting a fake sea in Germany to basketball hoops installed in impossible places, Bergmann's works are both accessible yet deeply embedded with meaning. Intrigued to get an insight into the mind behind the work, we went behind the scenes to profile the prolific German artist in his Munich studio.
Born in Würzburg, German in 1968, Bergmann trained as a woodcarver before embarking on his artistic career, studying at the Academy of Fine Arts Munich. The consideration of material and form demanded of his initial course of study is apparent throughout his work today. Attention-grabbing and aesthetically pleasing, his sculptures, installations of objects invite the viewer into a dialogue that demands a re-assessment of what we consider to be real.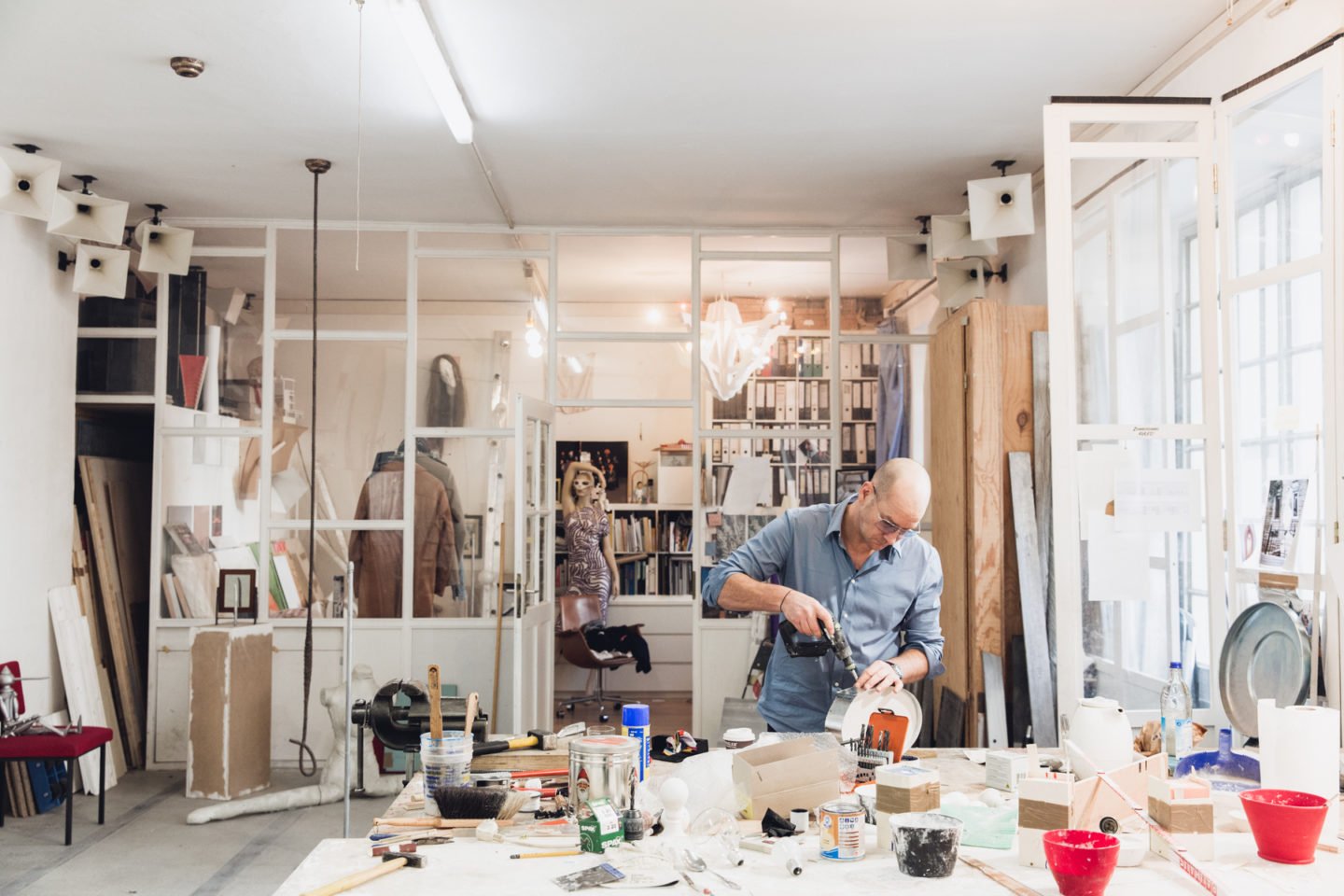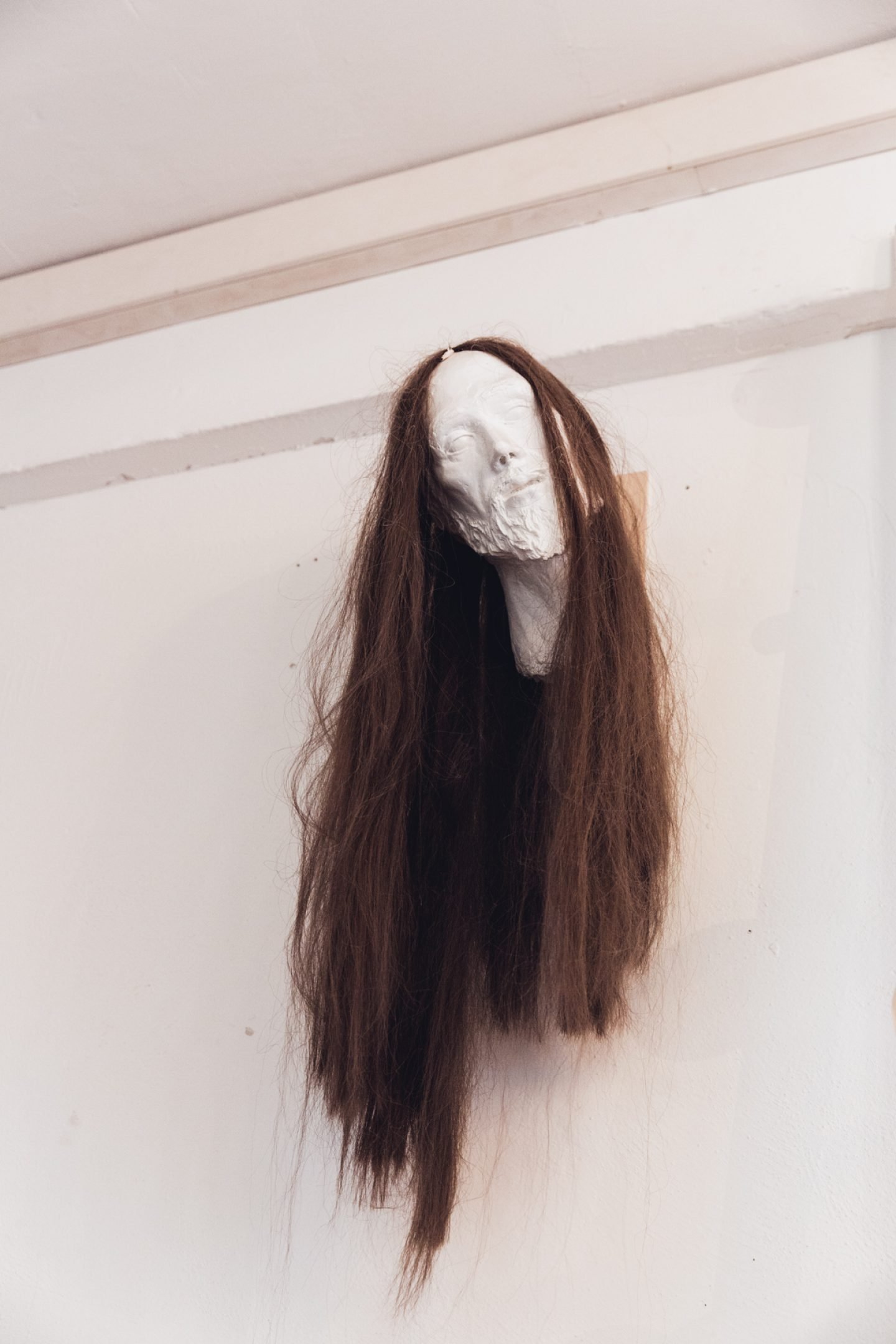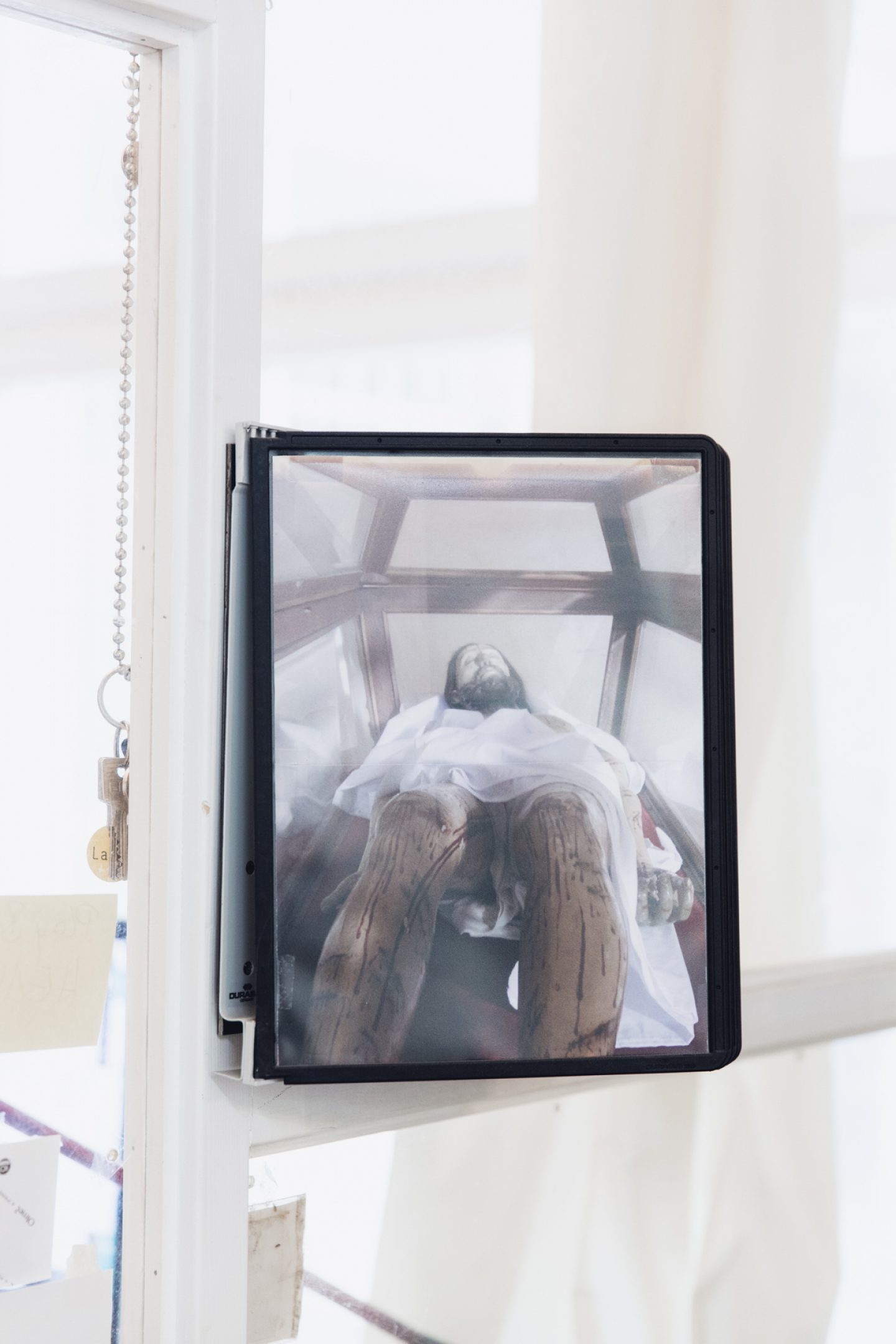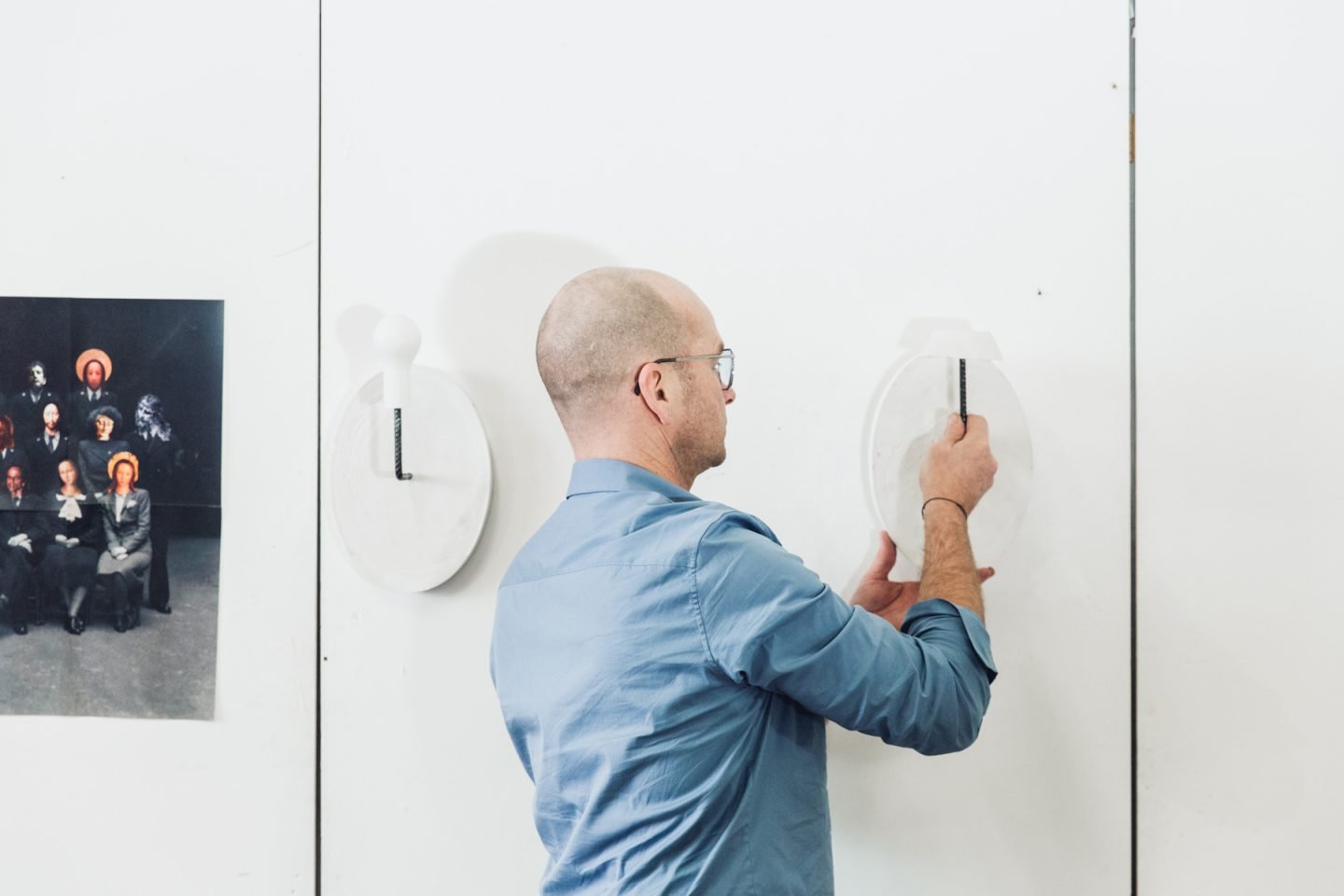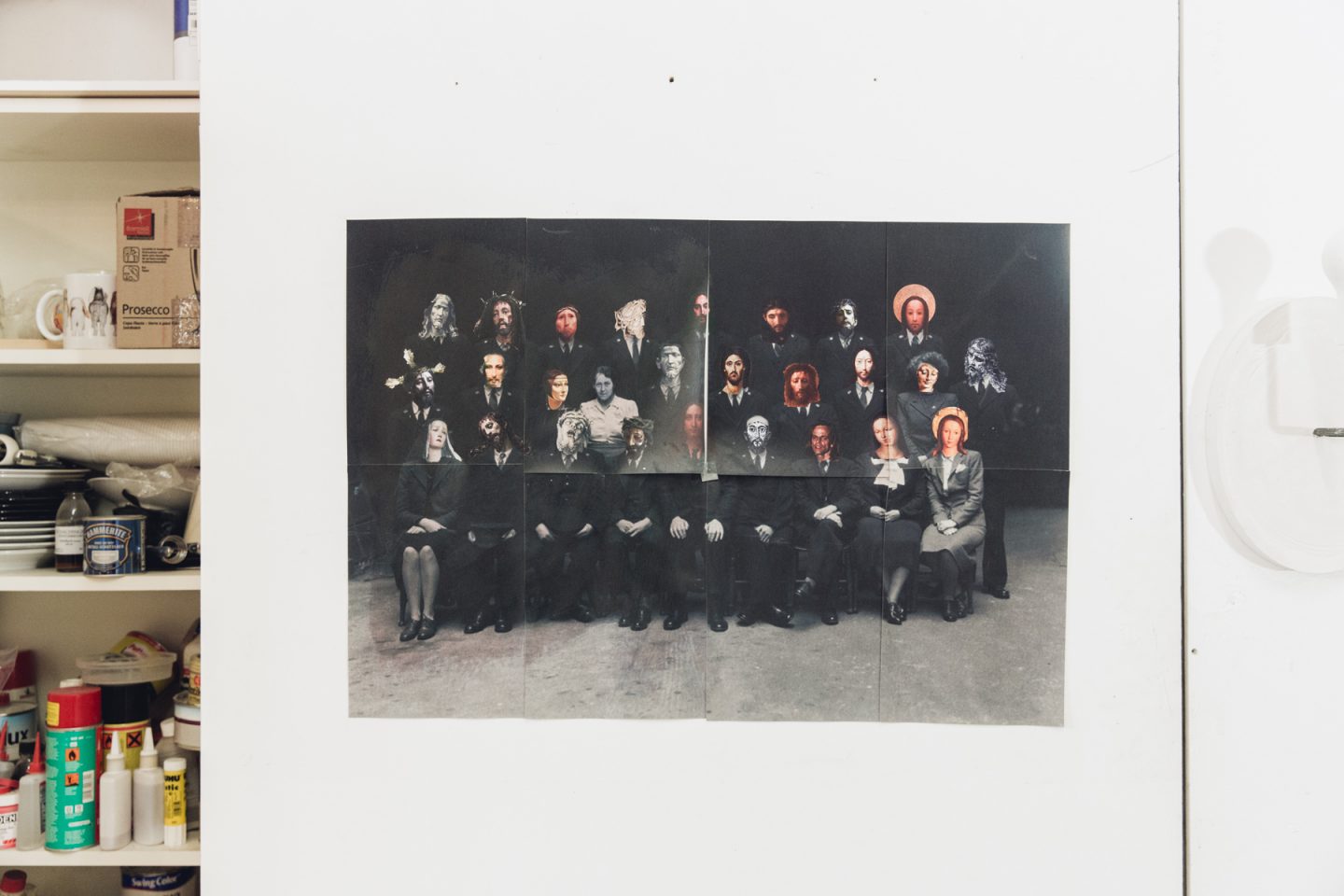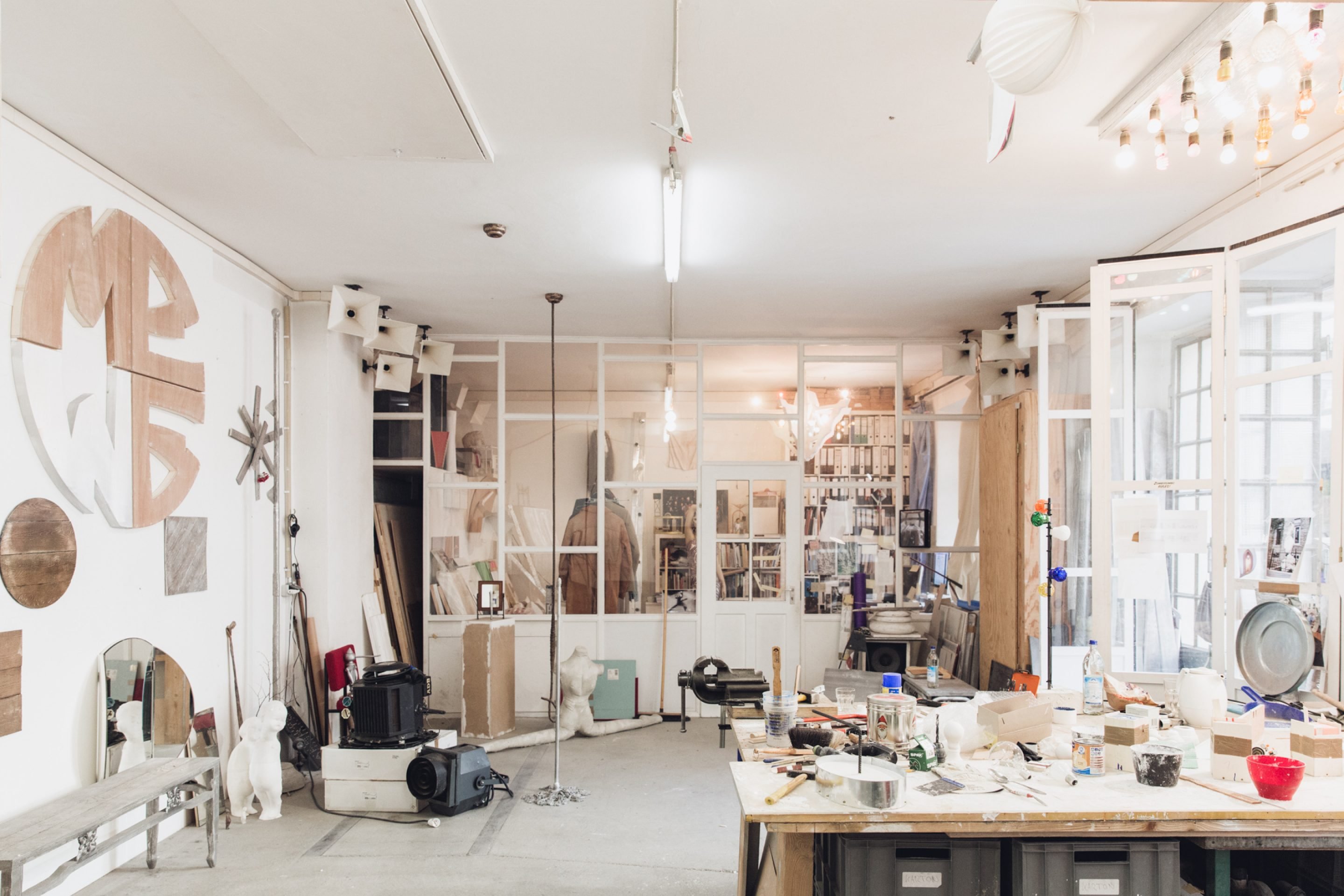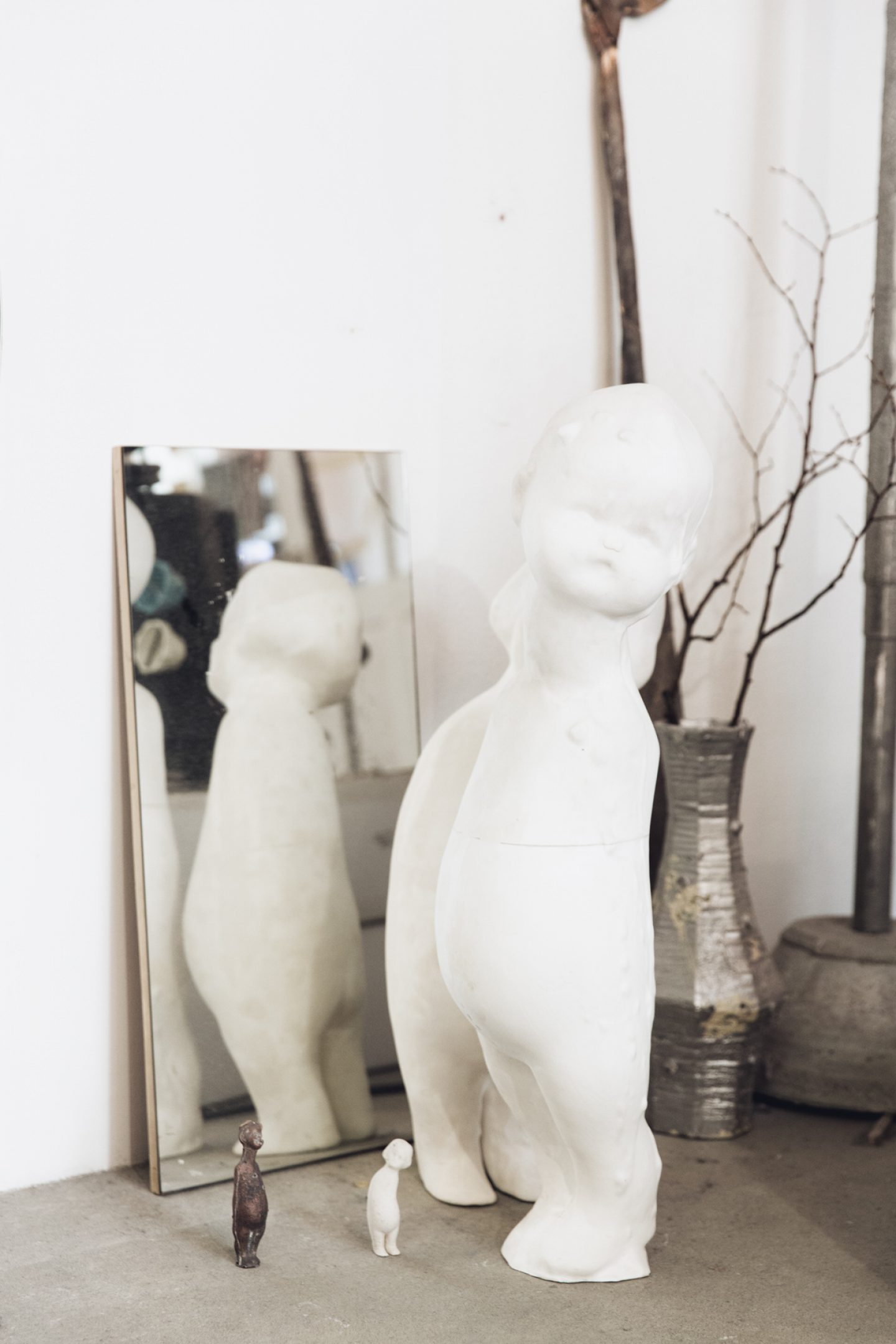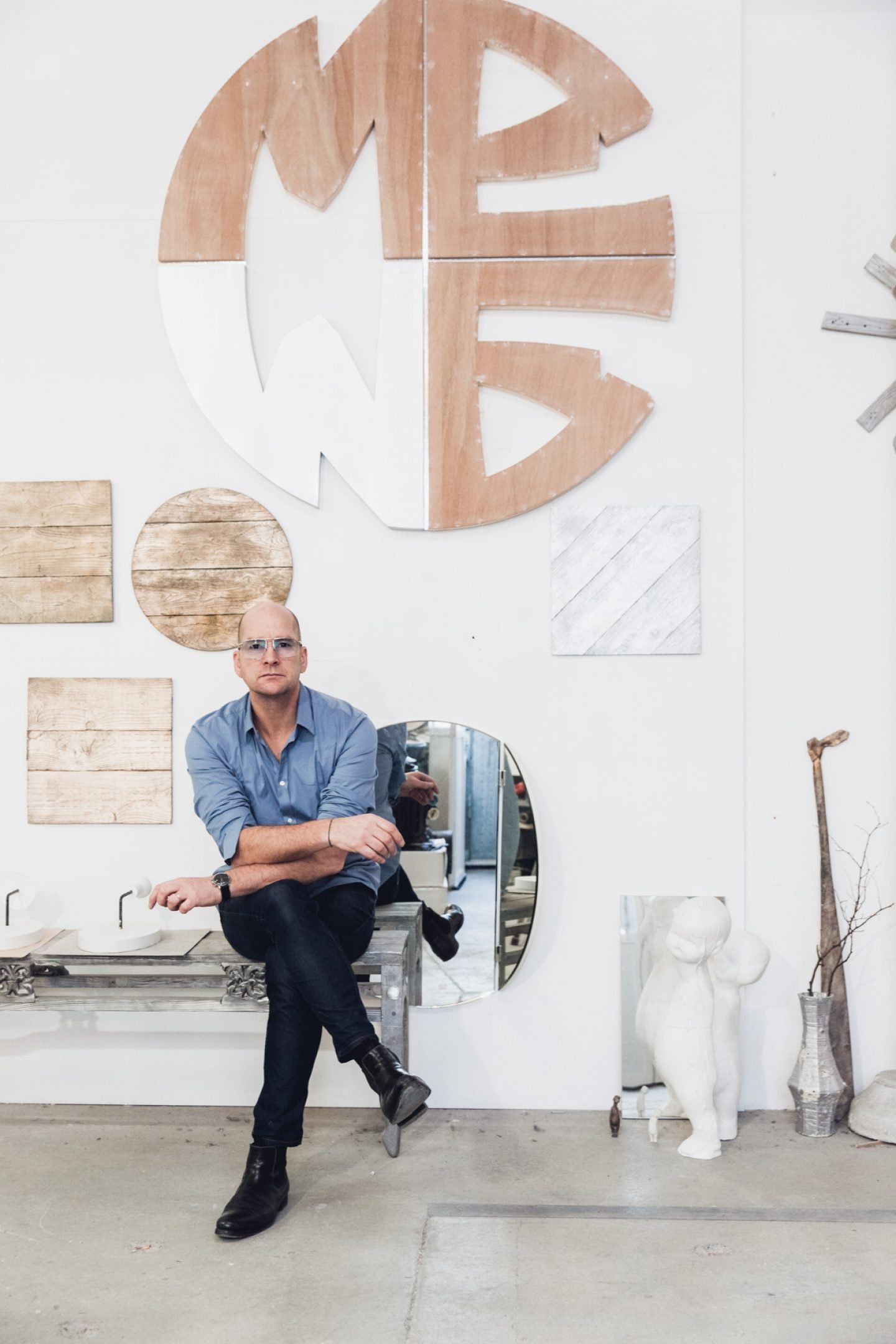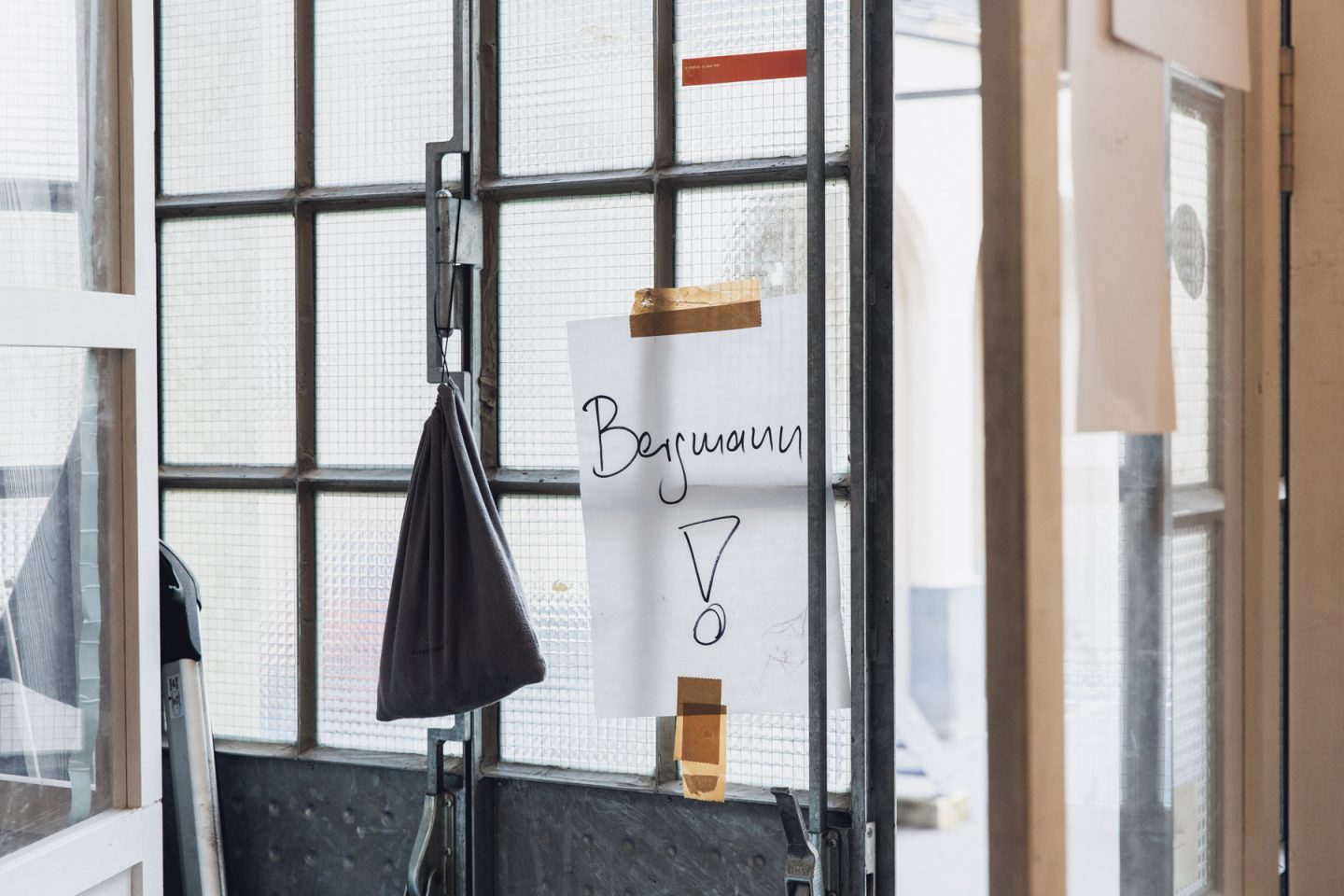 In addition to his participation in a wide range of international exhibitions, including "Le Nouveau Bureau", Quartier des Spectacle, Montreal (2013) and "A Perfect Match" at the Pinakothek der Moderne, Munich (2016), Bergmann has been the recipient of the Bavarian Art Sponsorship Award in 2002 and the VHV Artist of the Year 2011. In 2015, he was Artist in Residence at the German Center of Studies at the Palazzo Barbarin. Here we turn to take a closer look at a selection of Bergmann's recent works — installations that intrigue both the eye and the imagination.
"Chiosco" at Emscherkunst (2016)
A fully-stocked Venetian tourist kiosk fronting a fake "Lake Phoenix" offers Italian magazines, snacks and souvenirs. The location is Emscher Land, Germany. This playful displaced installation invites a double take at the notion of tourism, promoting the viewer to question the thrill of the new and the "exotic", and to reconsider their own everyday surroundings in a new light.
–
"Diamantsonne vs Blockbuster" (2011)
Art-as-spectacle is the theme of "Diamond Sun versus Blockbuster", which takes the form of a gunpowder-laced fireworks display case, imposing in both its aesthetically-pleasing nature and its potential for disaster. The inextricable link between beauty and catastrophe comes into acute focus.
–
"Never Ever" at Ars Electronica, Linz (2010)
An everyday object which we might not look at twice takes on a whole new meaning when placed in an impossible context. A basketball hoop is perched high on the edge of a building, just out of reach of the viewer's natural line of vision. When noticed, however, the absurdist artwork serves to remind us that normality is a relative concept.
–
"Licht und Schatten" (2009)
In the middle of a minimal, monochromatic Berlin courtyard stands an imposing tree, its branches reaching waywardly for the sky. Its material? Polished, lacquered stainless steel. Its shiny mirrored trunk only serves as a reflection of the goings-on surrounding it.
–
"Der Traum Von Einer Großen Sache" (2008)
A golden, mirrored monolithic sculpture made from aluminum, glass and steel appears in the shape of a basic piece of furniture — a large cabinet, perhaps. Its glossy panels come from the former Palace of the Republic, Berlin. The work's title says it all, evoking a grand sense of yearning for common dreams left unfulfilled.
–
Benjamin Bergmann is part of the group exhibition "In Da Hood" at Studio Robert Widmann in Munich:
Opening hours: Tuesday – Friday 12 a.m. – 7 p.m. / Saturday 10 a.m. – 3 p.m.
Address: Studio Robert Widmann – Brienner Straße 48 – 80333 Munich
Finissage: November 2nd, 7 p.m.