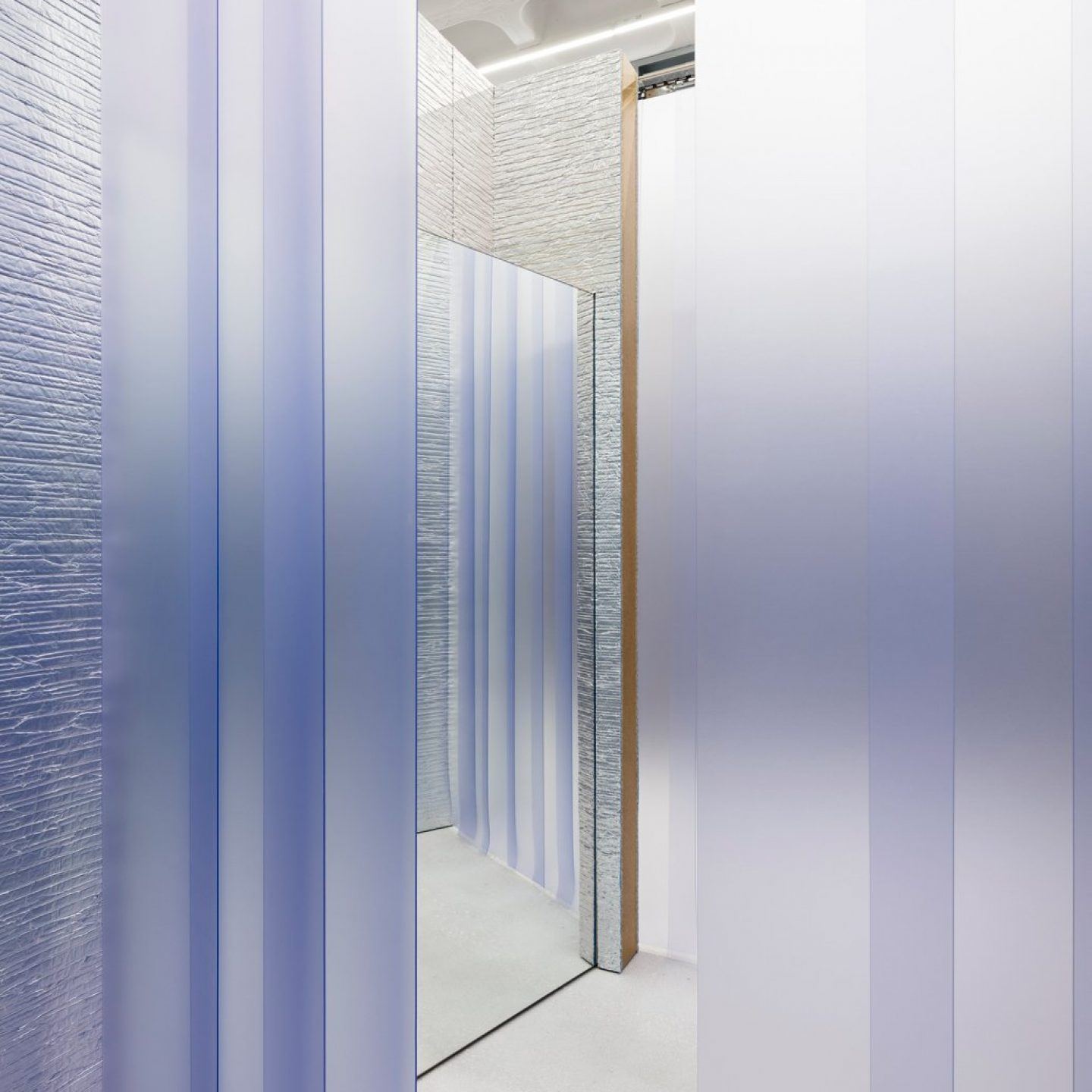 Gonzalez Haase AAS Has Transformed A Warehouse Into Tem-Plate, A Sleek New Designer Concept Store
Just off the main avenue of Rua Cintura do Porto in Lisbon, Berlin-based architecture firm Gonzalez Haase AAS has transformed a former warehouse into a polished, industrial space for 'Tem-Plate': a high-end fashion and design concept store.
Located in the up and coming creative district of Marvila on the water at Braço De Prata, the previously abandoned area of industrial buildings has been converted into independent art galleries, food stores, and a soon-to-be opened Prada boutique. 'Tem-plate' is the first brick-and-mortar space for the formerly online store, encompassing a tightly curated mix of limited-edition clothing items, design objects, accessories, and store-exclusive collaborations. The idea behind the name is that the store will be curated afresh on a monthly basis; consequently the space itself needed to serve as a flexible blank canvas, or template, of sorts.
The firm is known across Europe for spatial concepts that combine light and architecture, and 'Tem-Plate' is a notable example of this. Inside the store, artificial lighting is at the forefront of the minimal design, where sporadic pops of color are interspersed amongst a greyish-silver color palette. A yellow PVC curtain welcomes customers through the space, and lilac dressing-room curtains are semi-transparent just enough to enable privacy while trying on clothes. Mirrored surfaces and metal and glass partition walls make the space appear to be divided into separate areas, where reflections and contrasts aim to play with "what is visible, forcing visitors to explore the space," say the architects. "In Lisbon, we create the template for the future", adds he store founders. "It's a laboratory that paves the way for further exploration."