Soda, the popular Munich store opened a branch in Berlin Mitte living up to their motto 'curious publications for curious people.' The store and it's selection is quite suitable for a Saturday morning well spent browsing through their magazines, looking for inspiration no matter if you are a designer, culinary artist, photographer, illustrator, editorial enthusiast, architect or generally interested in visuals and the printed matter.
We went to visit Isabell Hummel and Sebastian Steinacker at the store to learn more about their assortment of publication and the concept behind the clean, crisp white shop.
Soda exists in Munich since 11 years already. Since when do you have this shop in Berlin?
Since January 2015 at Rosenthaler Platz.
Why did you choose Berlin as a location for your second shop?
Apart from Berlin being just an inspiring and fun place to be, it's both, chance and challenge. There are more competitors as in Munich but the creative industry is also much bigger as in other German cities.
Furthermore Berlin is an international city. The best place to get in touch with the rest of the world.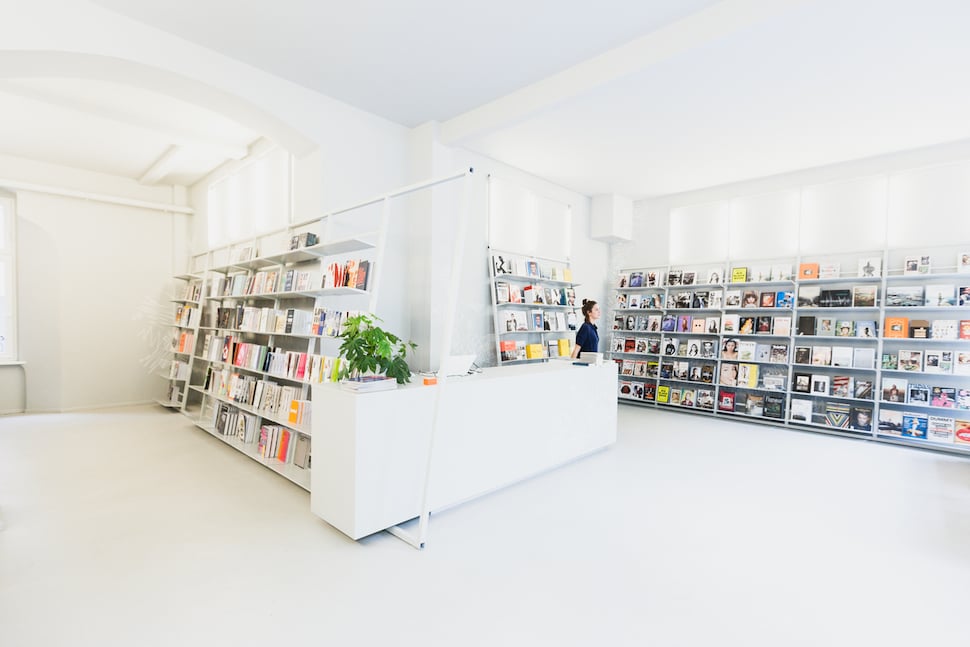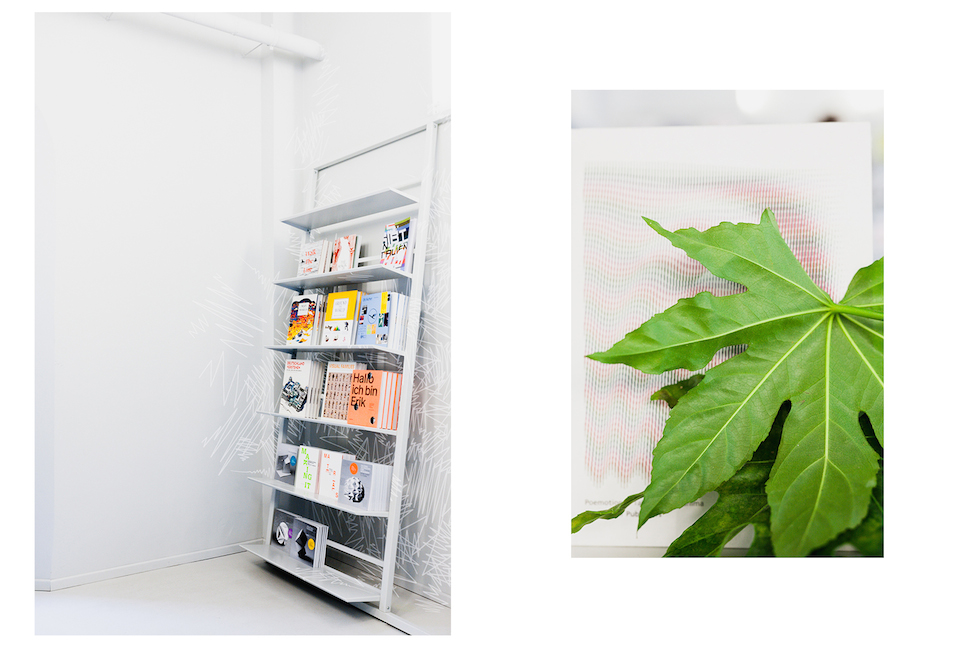 Did you choose Mitte and the Rosenthaler Platz as a location intentionally?
We spent a lot of time in getting to know the city and try to feel which location would be right for us. Mitte and the area around Rosenthaler Platz was on top of our list from the beginning. Eventually a coincidence tipped the balance: through a phone call with a client we were lucky enough to get the shop at Weinbergsweg 1 offered directly by the landlord.
Why did you choose such a clean concept for the space? Aren't people afraid to come in and get in touch?
The concept was developed together with interior architects of Designliga.
The basic idea was naturally to put in focus what it's all about: the magazines and books. The shop itself should, just like in Munich, fade into the background to give the product as much space as possible.
It happens that passers-by come in asking if we're a Gallery. We take it as a compliment: in the end each cover is a small graphical artwork.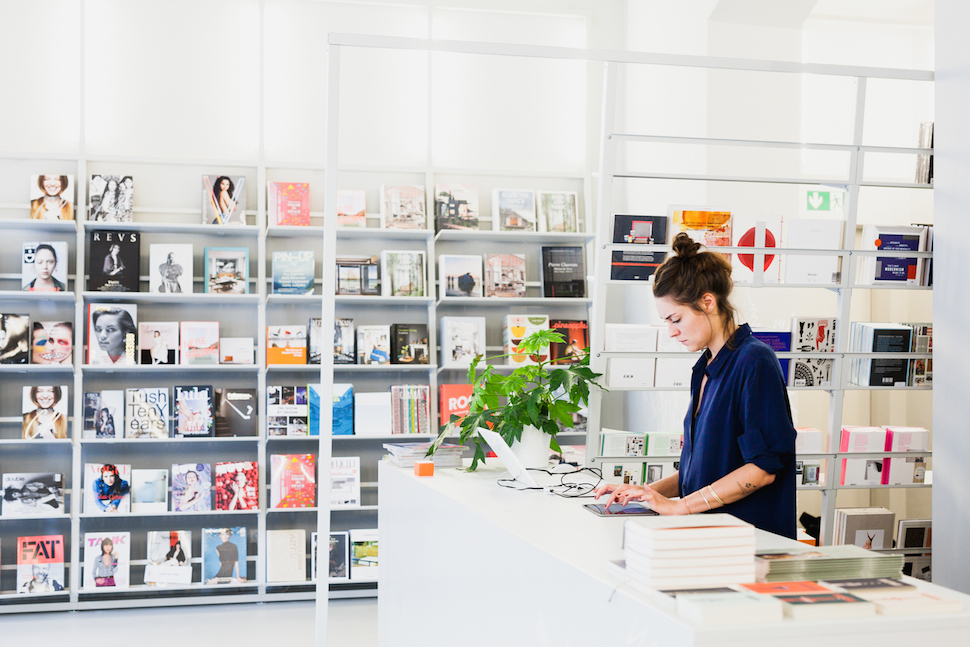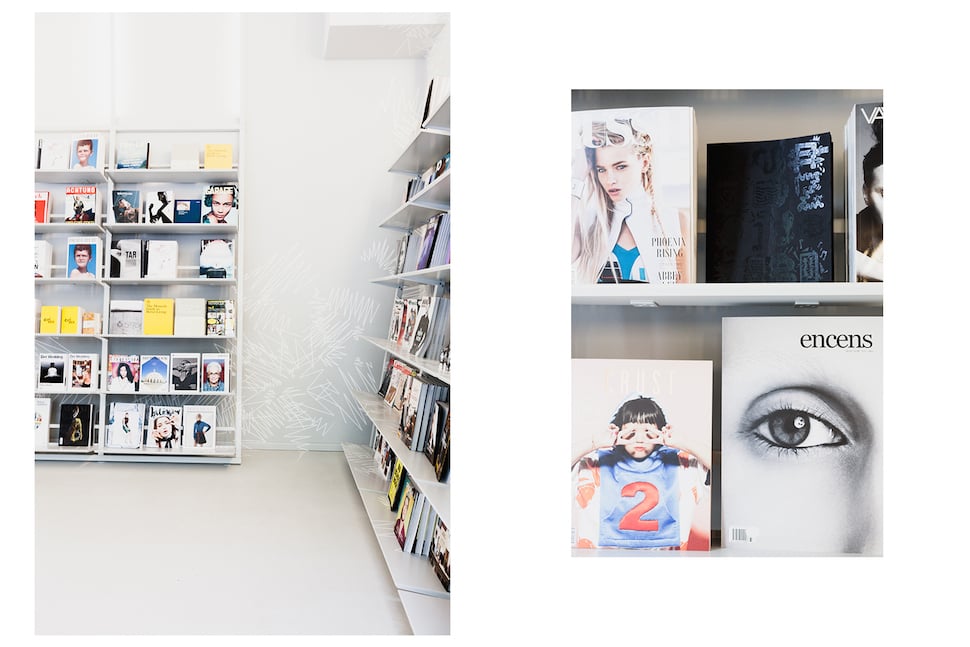 What can customers find at the shop? How do you assemble the collection?
Here you can find books you didn't know you needed and magazines you had no clue existed.
The themes often revolve around design, art, culture and the intersection between those things. The collection is rather visually oriented than text-heavy.
I do the selection together with my team. Due to the high amount of new publications we're rather critical. Not every new title will find its place on our shelves. We often rely on our intuition instead of listening to the hard facts.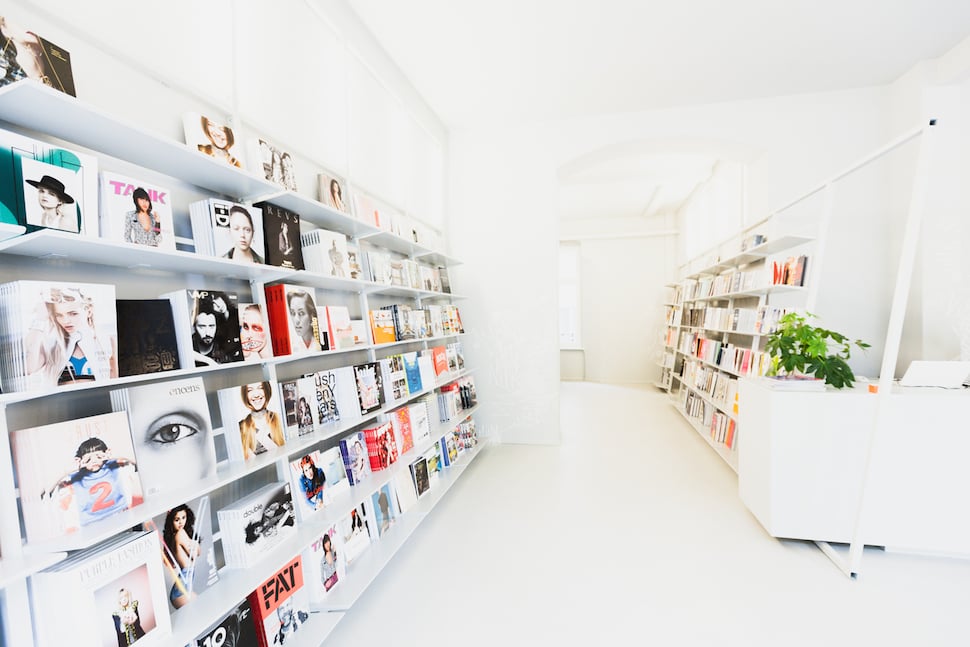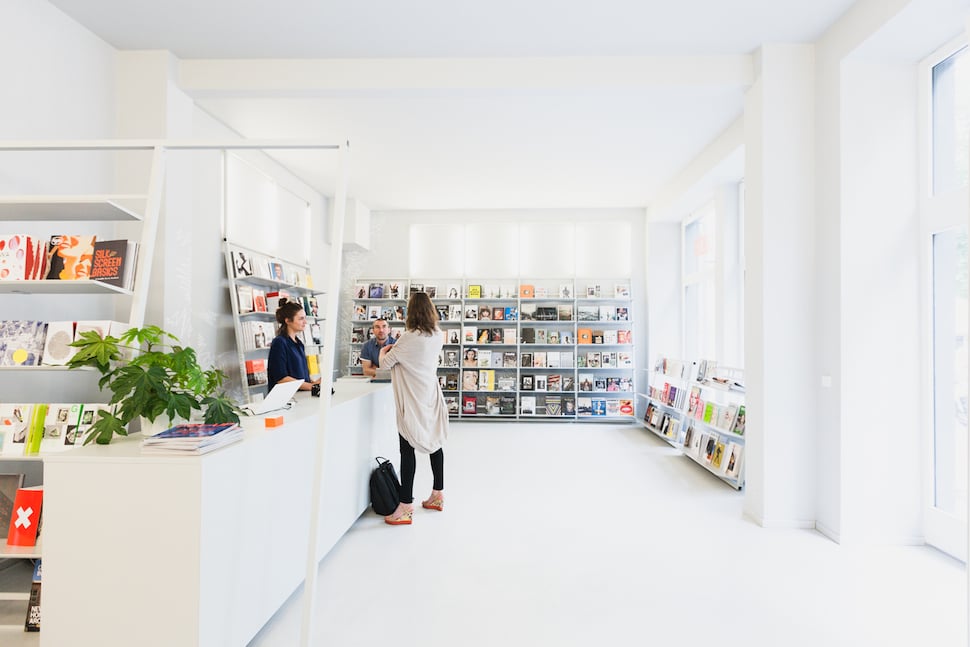 How did you get into working with magazines?
I studied fashion design at Central Saint Martins College. Our professors asked us to do a lot of research on our projects: on the streets, on fairs, in museums and at retail – and of course at book stores and the many libraries on campus. The school was located between Soho and Covent Garden on Charing Cross Road – the epicenter of the British book trade. All major chains have their flagship stores close by and in between you can find small specialists: second-hand bookshops, specialist bookshop, comic shops – and a few that are specialized in design, offering clothing as well as books and magazines.
When I came back to Germany I was hooked – and quickly felt like I was going cold turkey. The solution was rather obvious: open your own shop.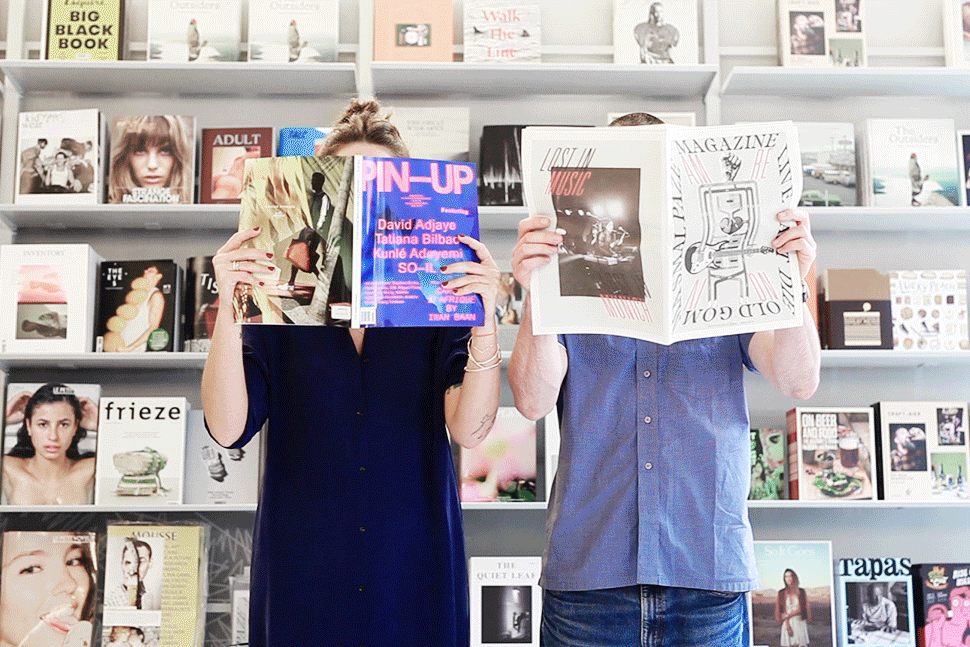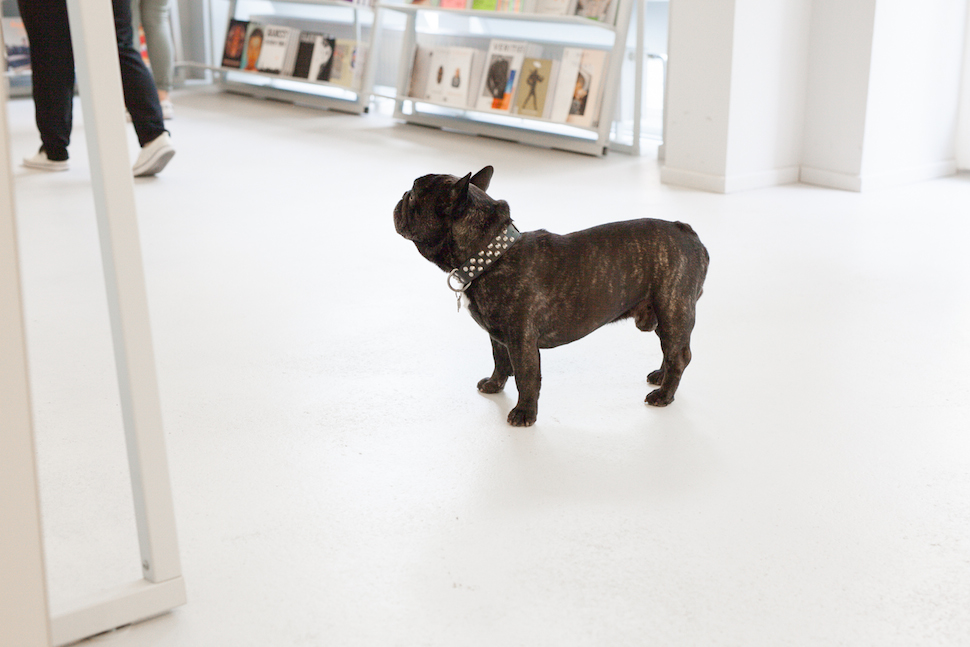 Which magazines do you read regularly or enjoy the most?
I don't really read any magazine on a regular basis. Instead I look at everything and I'm often surprised by which titles strike me the most.
A good example is WASD, a 'Bookazine for gaming culture'. I have nothing to do with gaming and it's a long time ago that I last played a computer game. Though WASD succeeds in bringing the topic into a cultural and social context in such humorous and clever ways that I often end up reading the whole thing.
Other new and old favourites of mine are e.g. Tapas, Dummy, Collectif and the newly released Craftrad.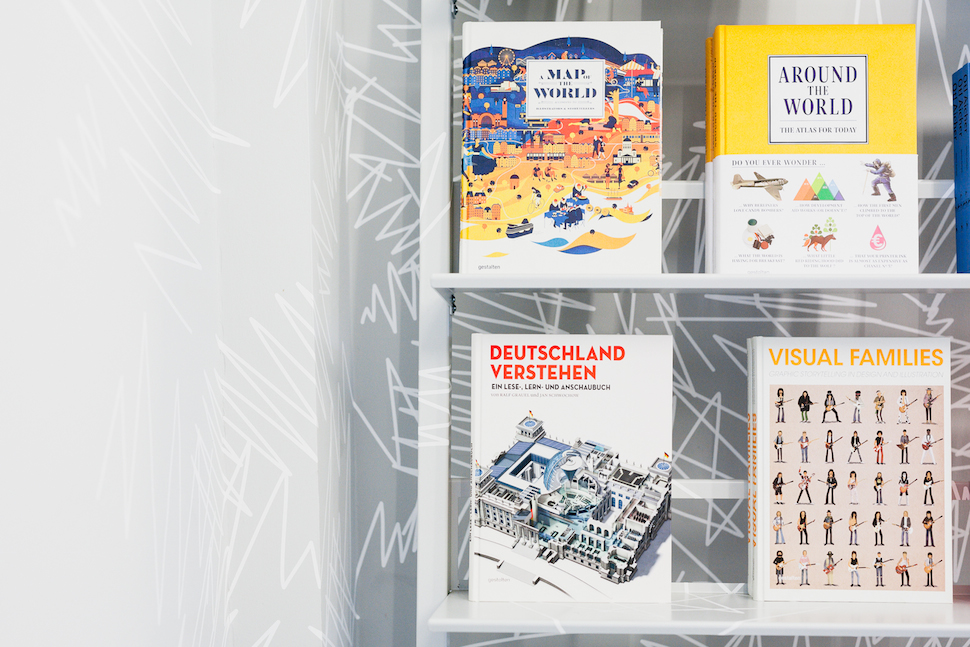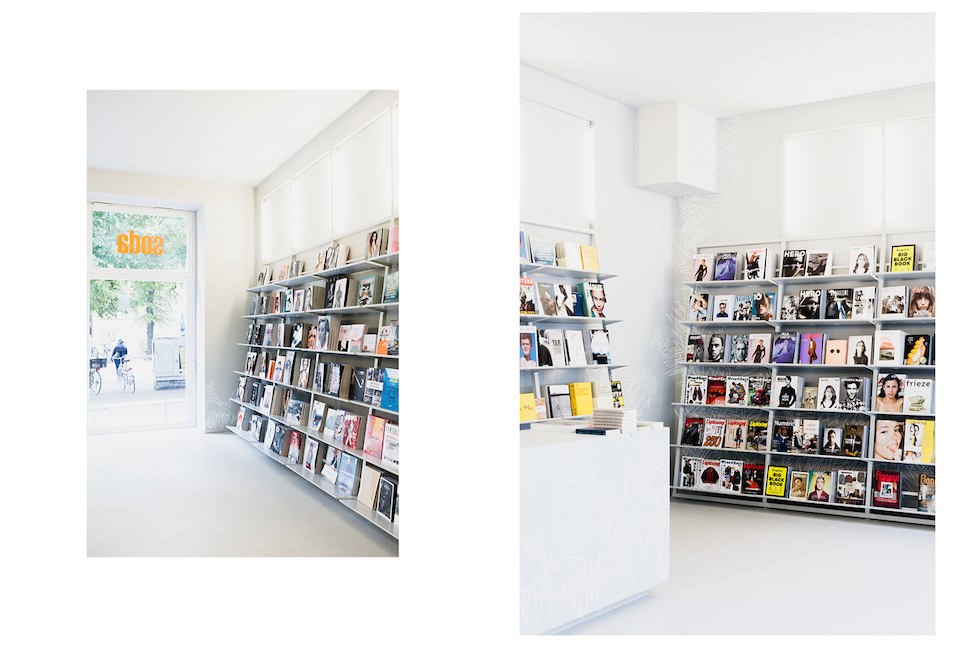 Magazines are currently often struggling. On the other hand there are still some new print releases coming up. What does a printed magazine need to have to still work for the reader?
Print is still working if it's developed out of a personal passion, if someone is really working around a topic he/she truly cares about.
Ideally it's a topic that wasn't examined by a dozen other people. If additionally an innovative designer is on board, you have the best starting point.
On the other side it gets difficult if a big publisher tries to jump on the trend train. Too many people in one team that are forced to give account to many other people above them – that rarely works. And on top of that comes Controlling…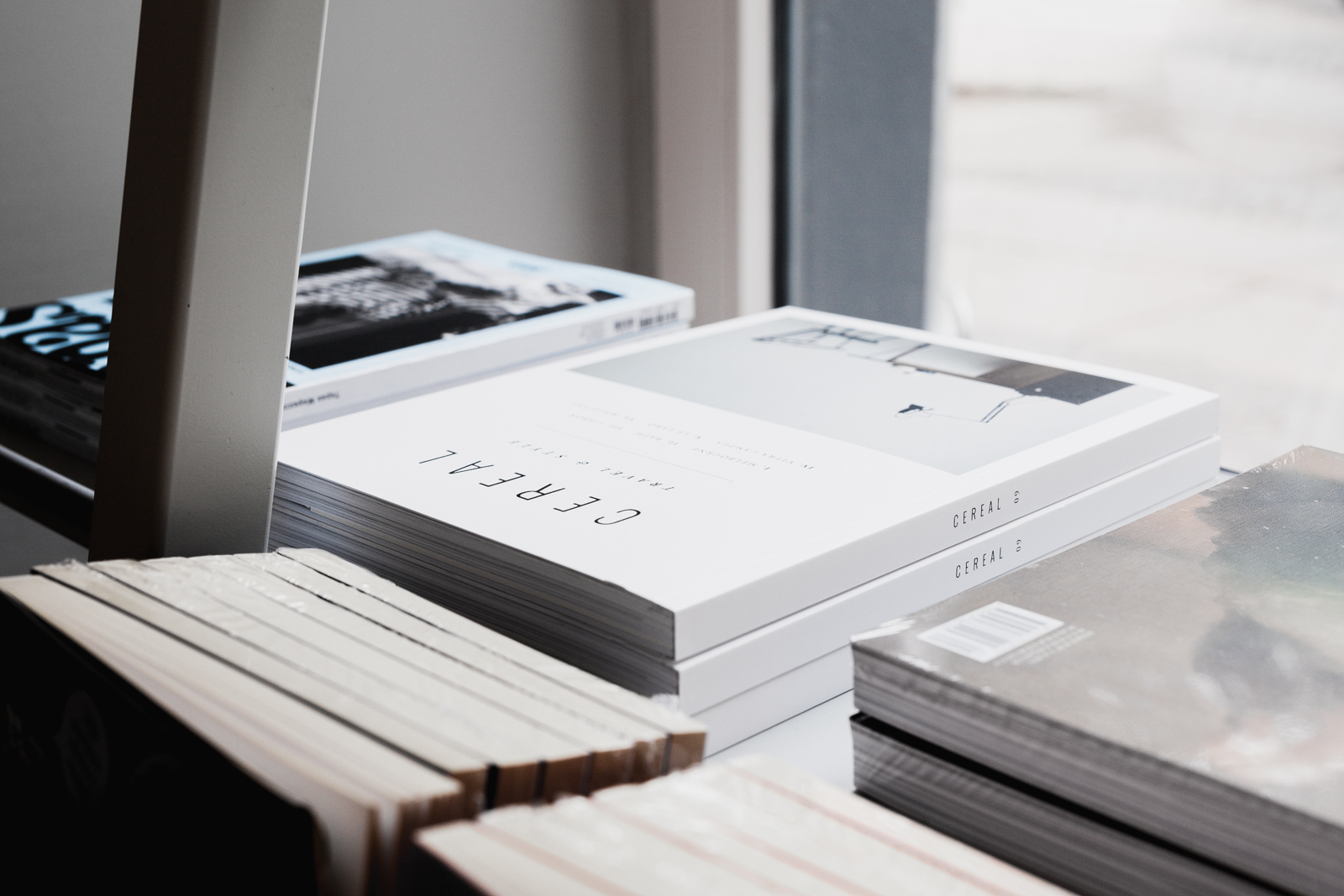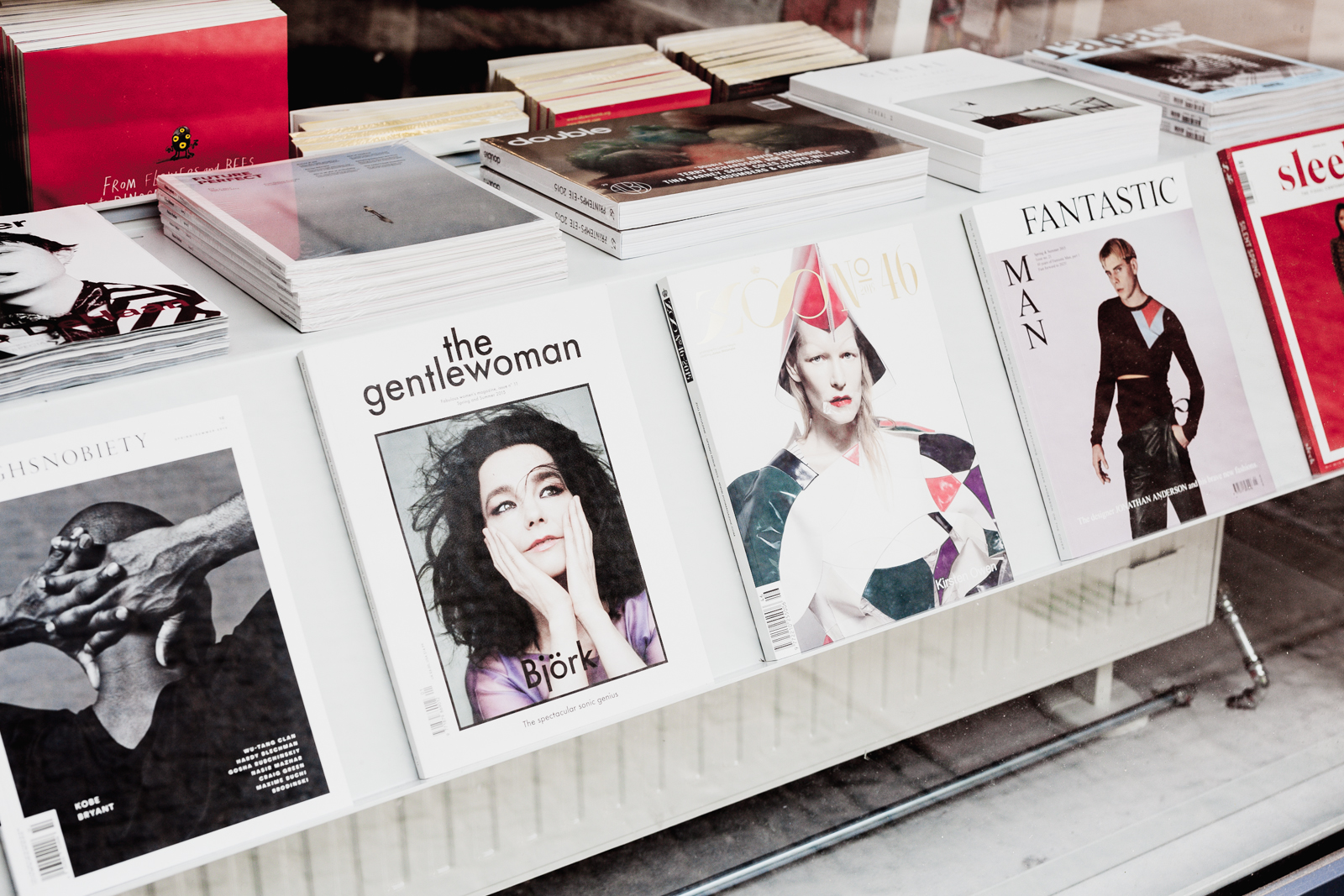 Why do you personally like printed magazines?
I really like print as a counterdraft to the incredible speed we produce and consume information. I prefer quality rather than quantity.
A blogpost that get's published in the morning can be at page x in the evening. The writer has probably not really the time to really engage in the topic – since he/she is already busy drafting the next post.
That's different with print. In many cases articles are better researched and executed. Which is not surprising, considering they often get published twice or four times a year. Naturally the author has more time for his work. And he knows that his/her article will be up to date for a at least a few months.
Another important factor is of course the surface feel of printed issues. The format, the scale, the paper, the binding and the quality – important factors that are crucial for the overall impression of the book or magazine. No tablet can simulate this experience. And I don't really like to rely on batteries and charging cables.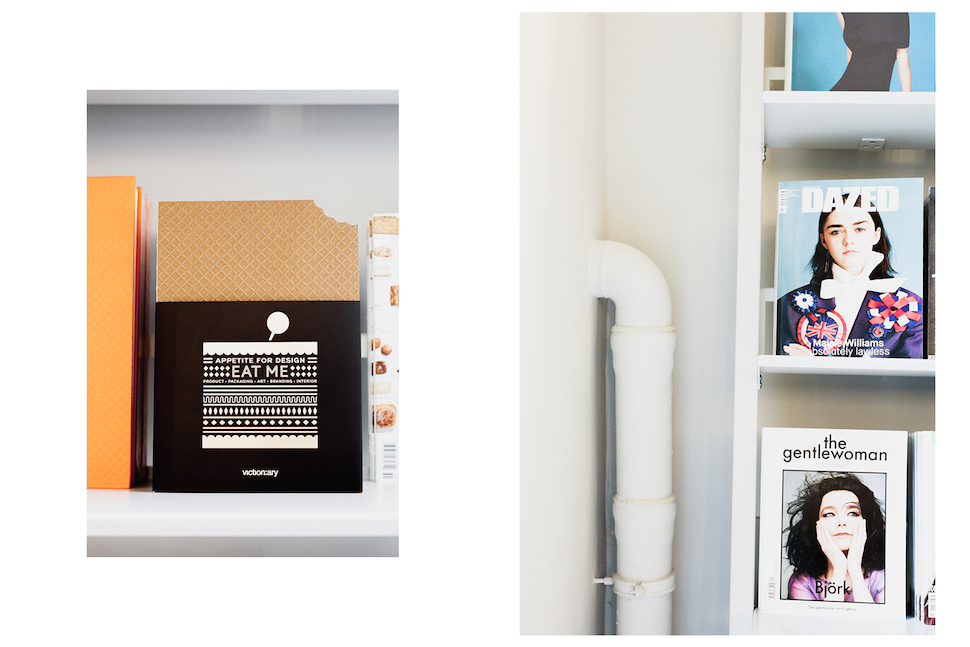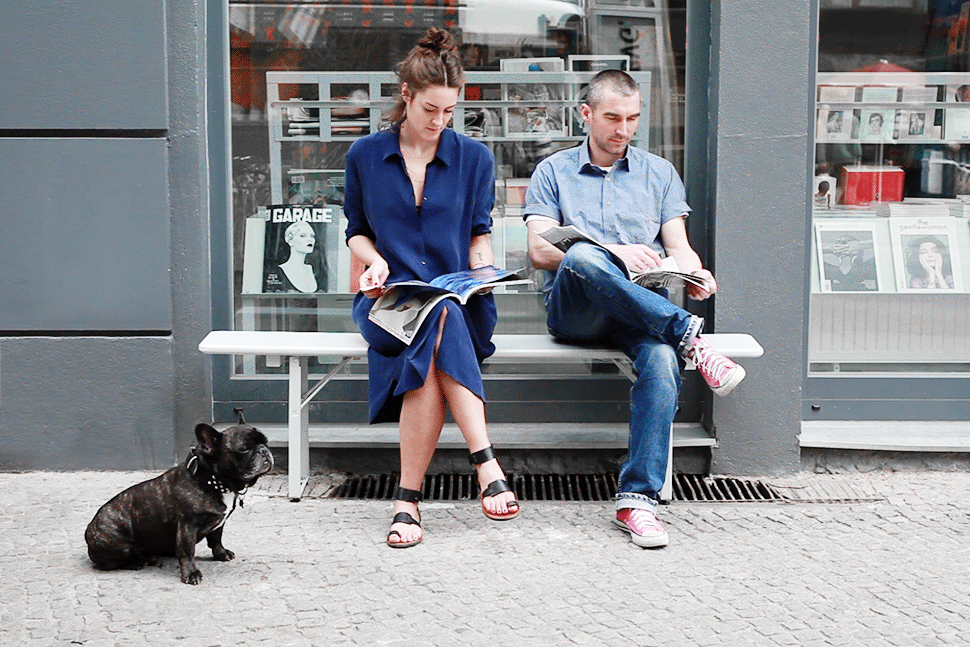 What do you like about Berlin?
That I can get lost walking around. That there is a latitude regarding the interpretation of regulations.
Your favourite places in Berlin?
Around Rosenthaler Platz: Galao for a quick breakfast, Superconcious for clothing. I'm always excited about Dim Sum at Yumcha Heroes. The park at Weinbergsweg to enjoy the sun right in front of our door. In the evening I like to go to Anita Berber Bar or, if it should be a little more quiet, for a dark beer at Schwarze Pumpe.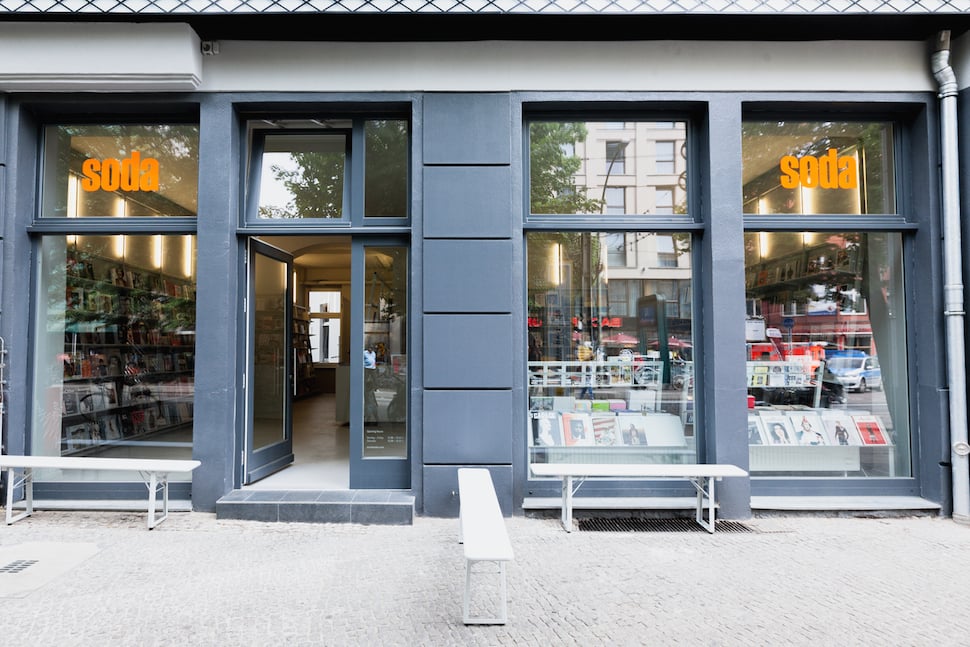 Soda
Weinbergsweg 1, 10119 Berlin
Mon-Fri 11-19h, Sat 12-19h
on Facebook
_
Photography by Ana Santl , Interview and Text by Caroline Short