Atelier Albert Oehlen in Switzerland
Abalos+Sentkiewicz and Enguita & Lasso de la Vega created a small construction on a steeply sloping, almost permanently snow-covered site. They produced a white prismatic volume that is embedded into the ground on the north side and projects into the landscape to the south, housing an open-plan space as an artist's studio and a semi-basement for storage.
A large picture window connects the studio with the landscape outside, and two skylights provide overhead lighting. The principal volume and the skylights are triangles that stand out on the mountainside, giving the building its characteristic outline. With its industrial finishes, volumes and white colouring, the project seeks reasonable mimesis with the residential constructions around it and the snowy landscape of the Saint Gallen region.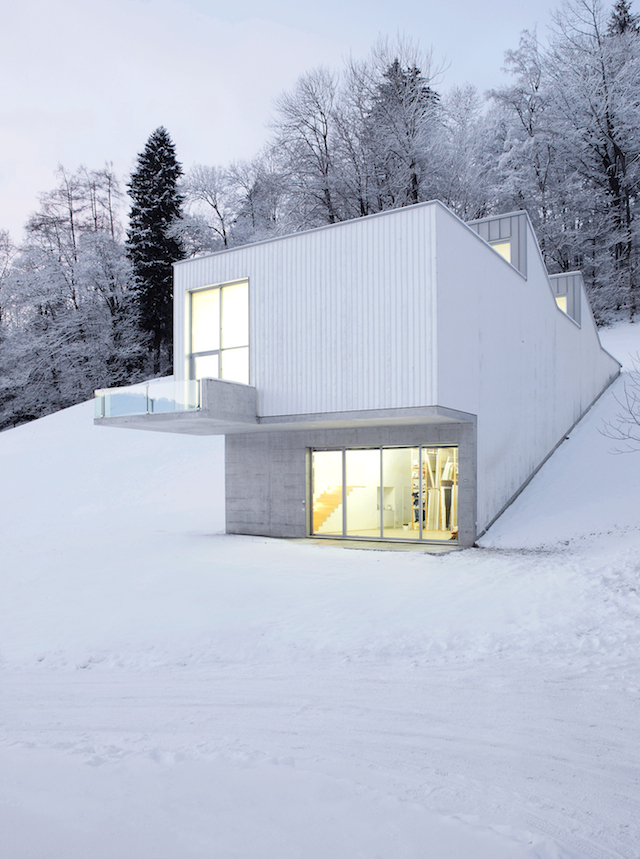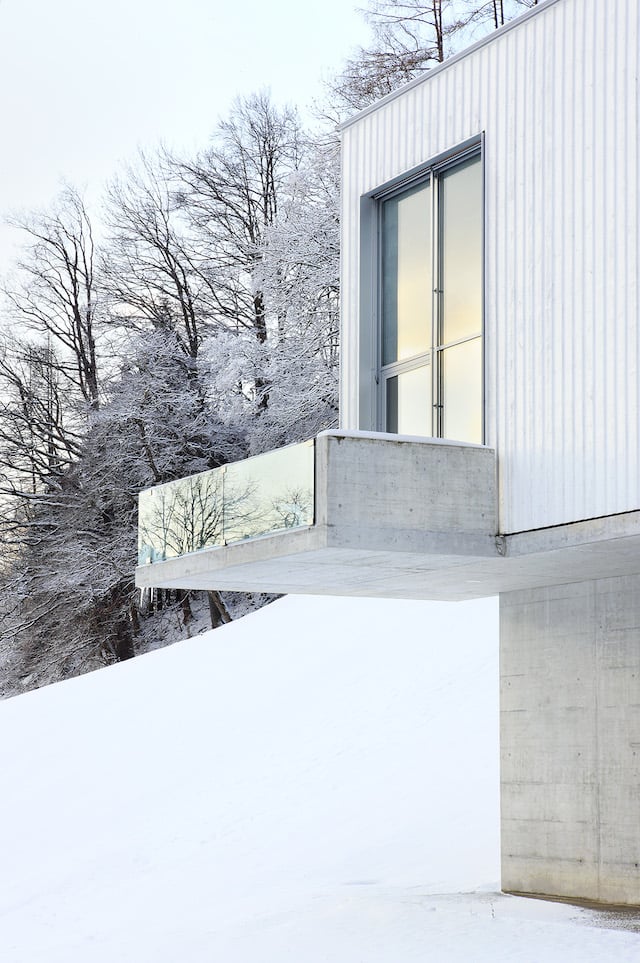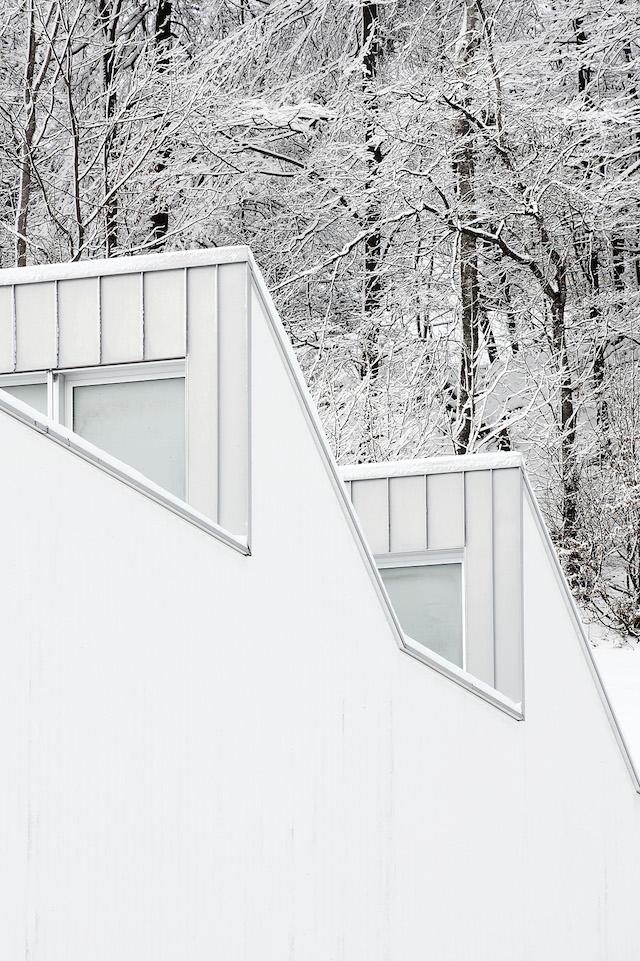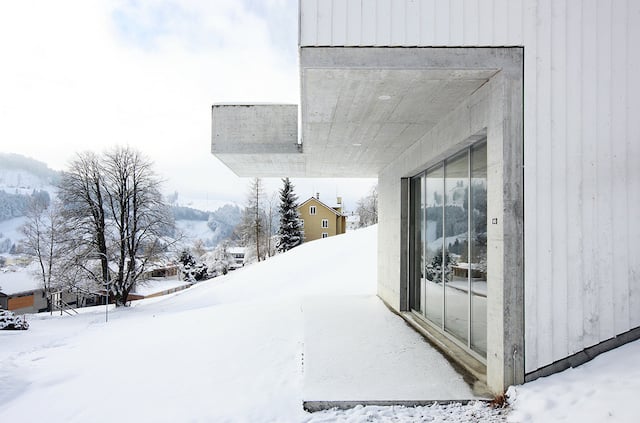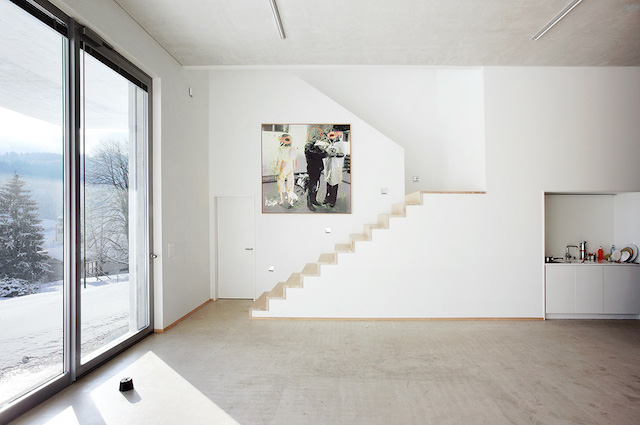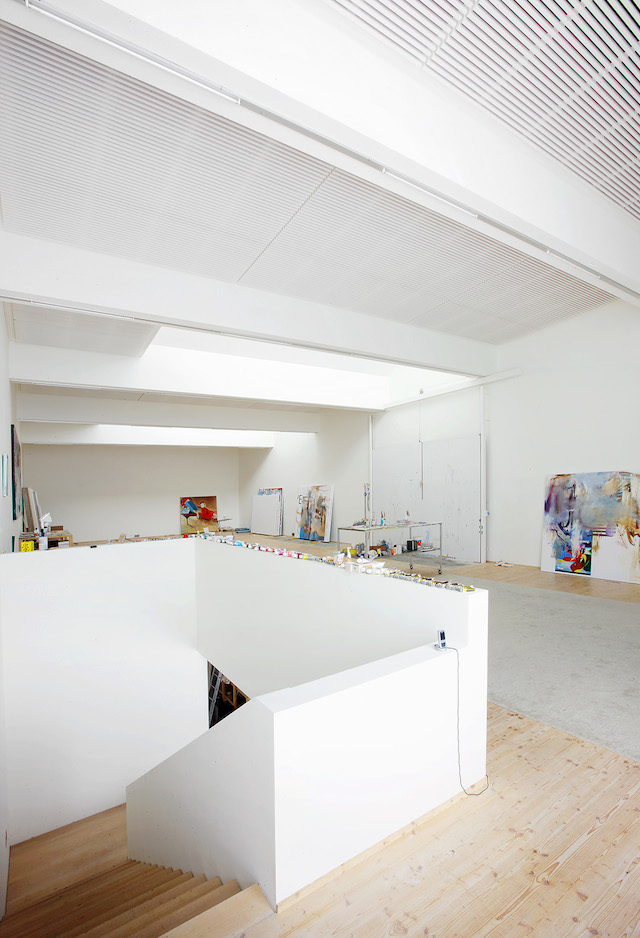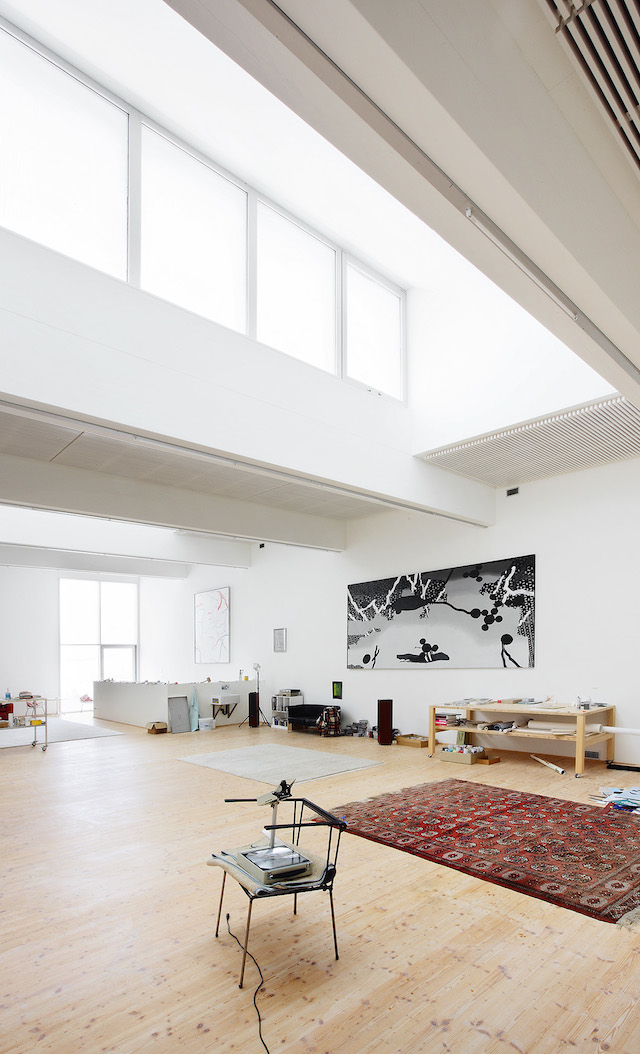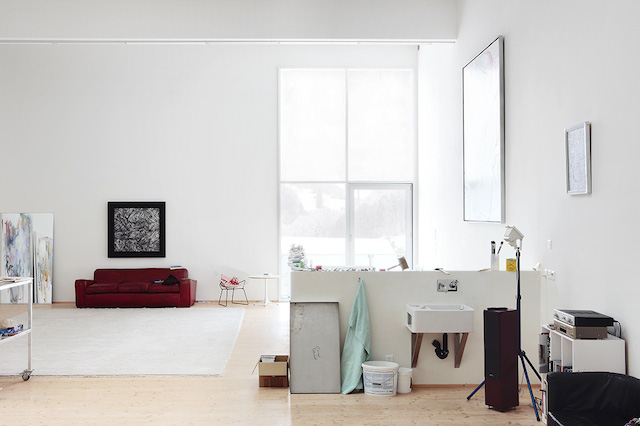 All images © Abalos+Sentkiewicz and Enguita & Lasso de la Vega