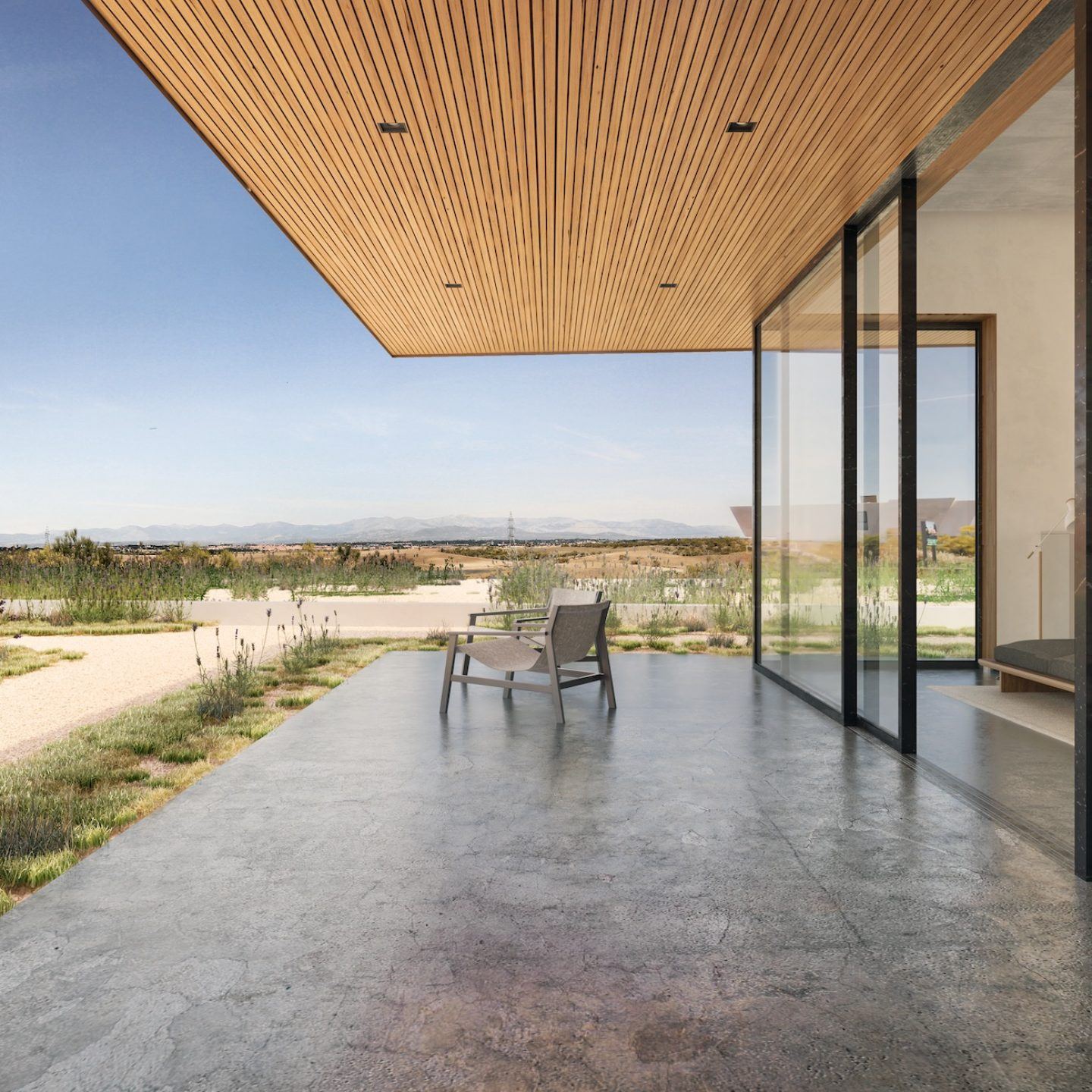 A Bright Minimalist Residence In Spain To Boast Views Of Olive Groves And Mountains
Expansive views, an interior courtyard, and a neutral palette with pared-back furnishings will feature in 'Pedraza House', a bright and airy residence in Spain that has been imagined by AQSO Arquitectos Office.
The house will be situated at the highest point of the plot of land, enabling stunning views of the olive groves, rugged terrain, and undulating mountains ahead. "The facade design primarily responds to the views, so there are corner windows breaking the massive aspect of the volume to frame the northwest views of the landscape," explains the firm. Inside, the architects wanted an essentialist interior, aiming to create a minimal aesthetic through white plaster walls and floor-to-ceiling windows. Internal spaces are to be arranged at different floor levels, enabling a towering four meter-high ceiling in the living room that opens out to a concrete porch, covered by a cantilevered roof. The kitchen is designed around the living room, courtyard, and the porch, opening on both sides to facilitate a social space around its island and the outdoor barbecue. Timber will be used to craft several fixtures in the home, such as the stairs, the kitchen cabinetry, sliding doors, and living room furniture.