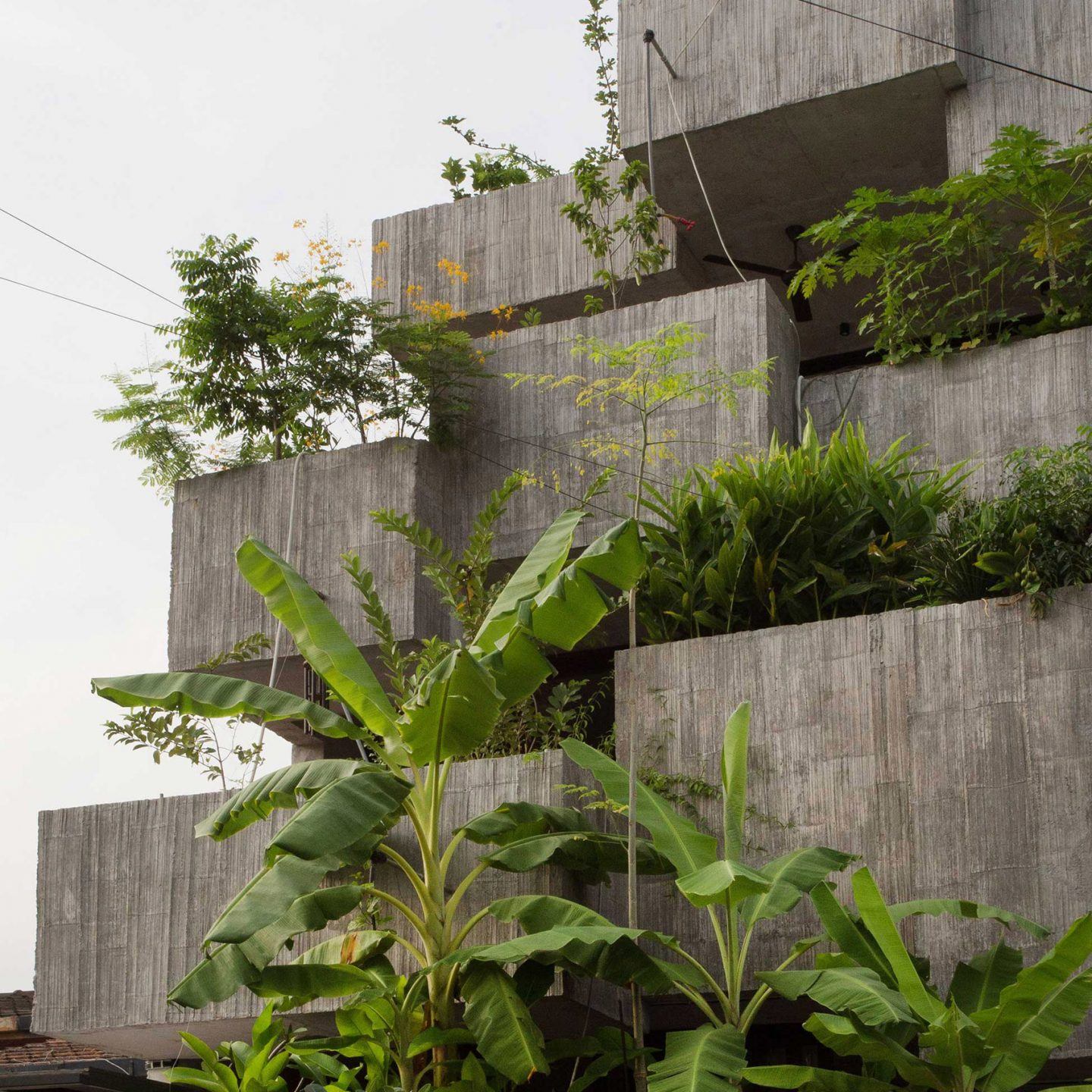 This Cascading Planter Box House In Kuala Lumpur "Celebrates Sustainable Living"
Malaysian architecture firm Formzero has designed a tropical, multi-storey home featuring a cascade of concrete planter boxes. 'Planter Box House' was created for a retired couple who wished to grow their own food within the confinements of their home.
The multiple concrete planter boxes are planted with more than 40 types of edible plants. "Its appearance oscillates between garden, farm, and house, anticipating a redefinition of [a] contemporary tropical house", explain the architects. Various design strategies were put into place in order to create a residence with low energy consumption, including natural ventilation and a custom-made irrigation system between the planter boxes that enables stormwater retention. The building's tiered facade provides a strong visual contrast to the more traditional neighboring houses, with the greenery breaking up the stark greyness of the concrete. Inside, the living space on the ground floor leads through to a double-height kitchen and dining area, with an emphasis on glass walls to allow natural light and views of the plants. "The life of the building is expected to be continually improved and developed, [growing] organically with the married couple" say the architects.