Mirror Houses by Peter Pichler Architecture
Peter Pichler Architecture created the 'Mirror Houses' as a pair of holiday homes set in the marvellous surroundings of the South Tyrolean Dolomites, amidst a beautiful scenery of apple trees, just outside the city of Bolzano.
The structure is oriented towards east with a private garden and an autonomous access and parking. Each unit contains a kitchen / living room as well as a bath- and bedroom with big skylights that open to allow natural light and ventilation. A small basement serves for temporary storage. The projects initial volume is split in 2 units that are slightly shifted in height and length in order to loosening the entire structure and articulating each unit. Mirrored glass on the west facade borders the garden of the client with the units and catches the surrounding panorama while making the units almost invisible.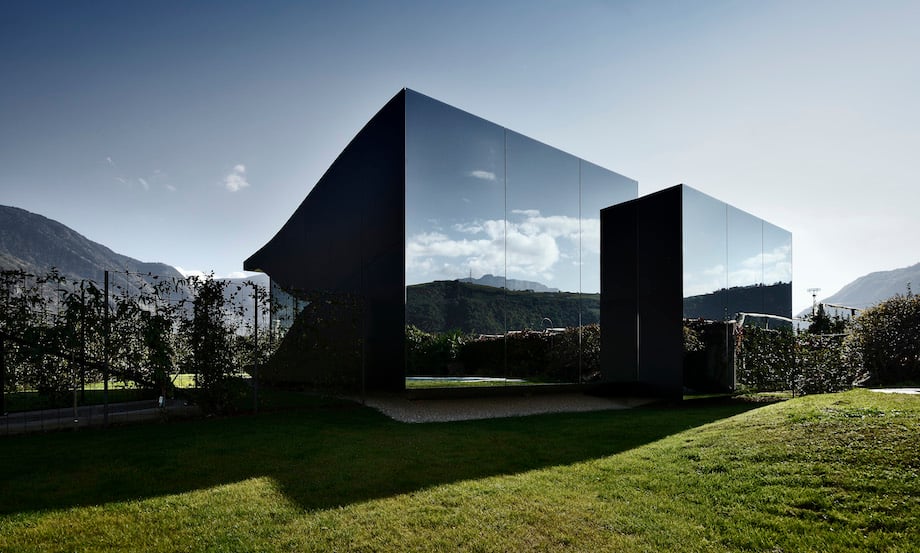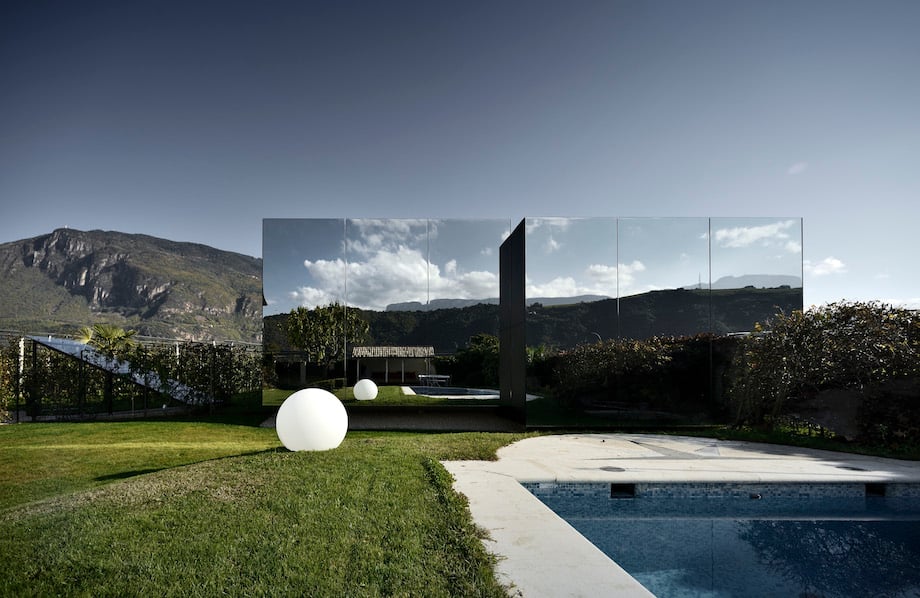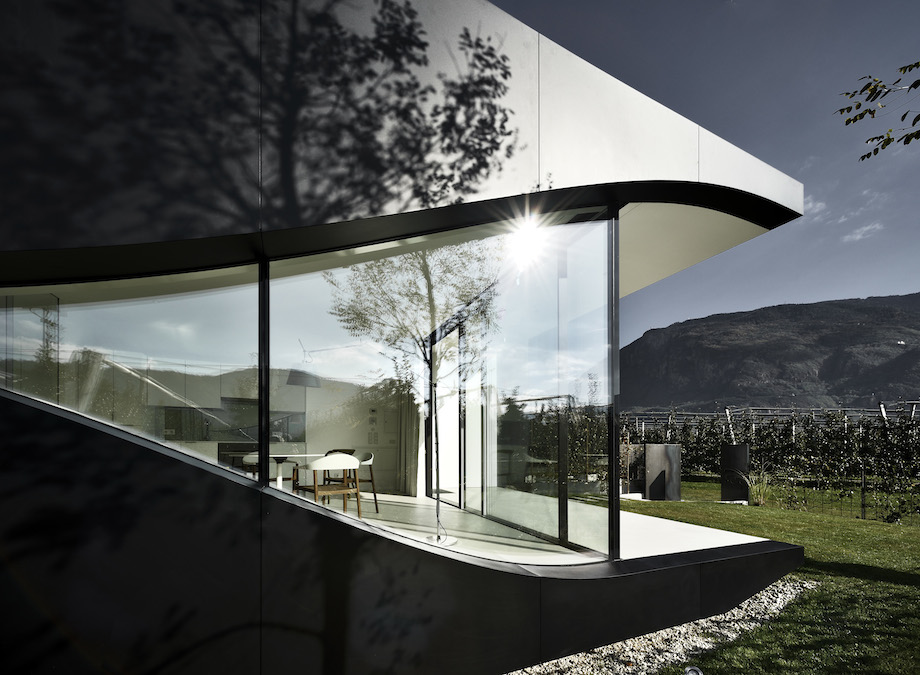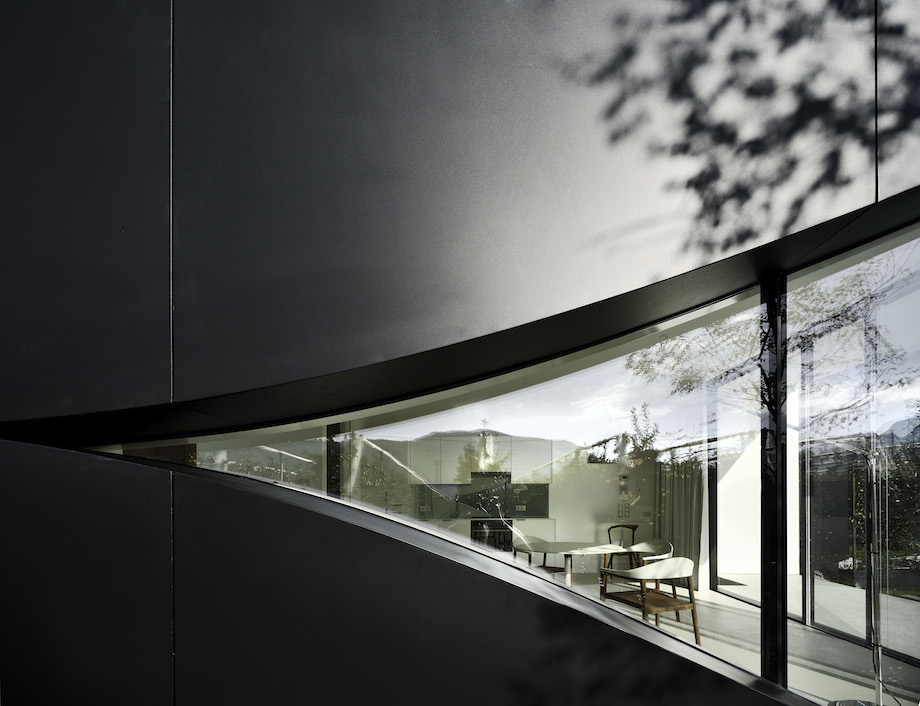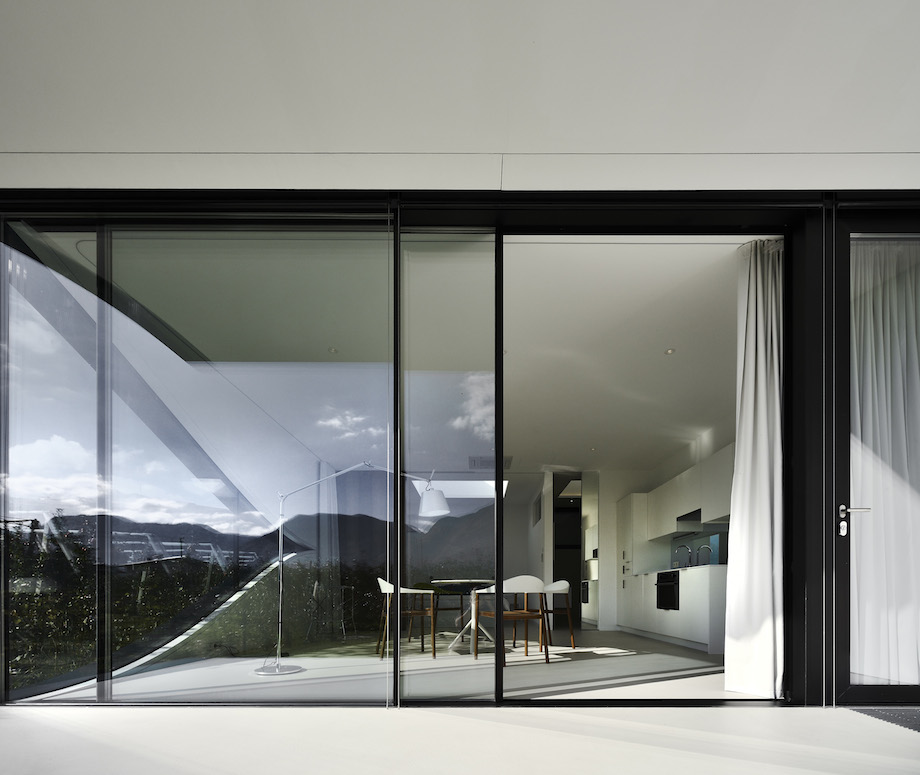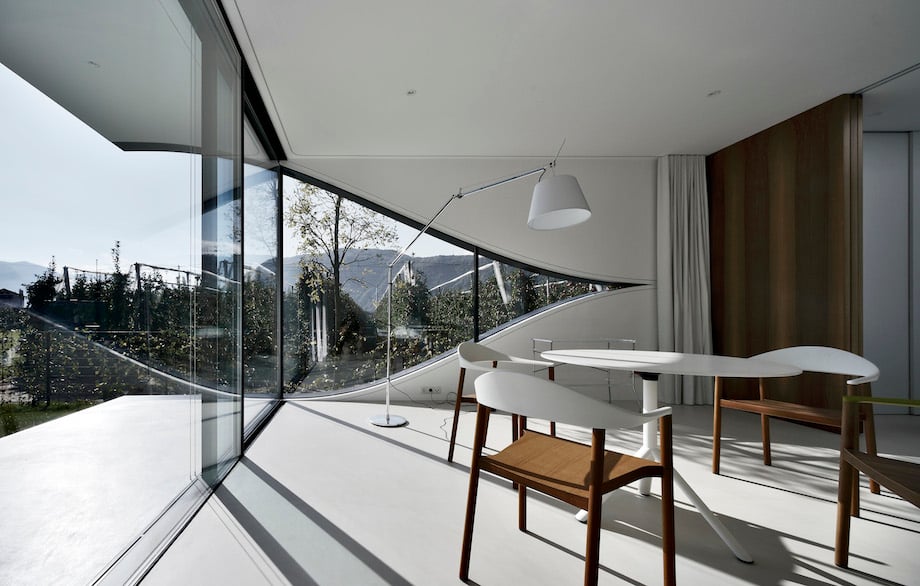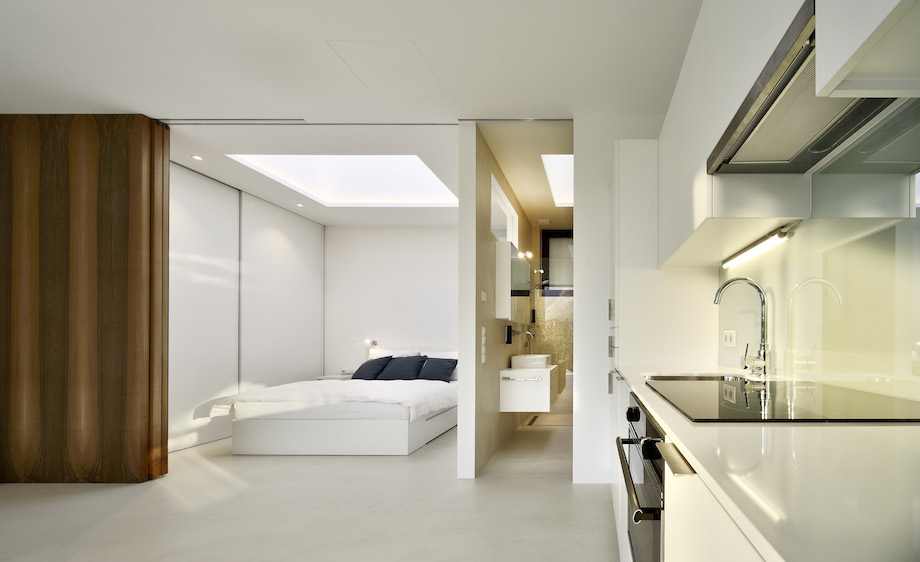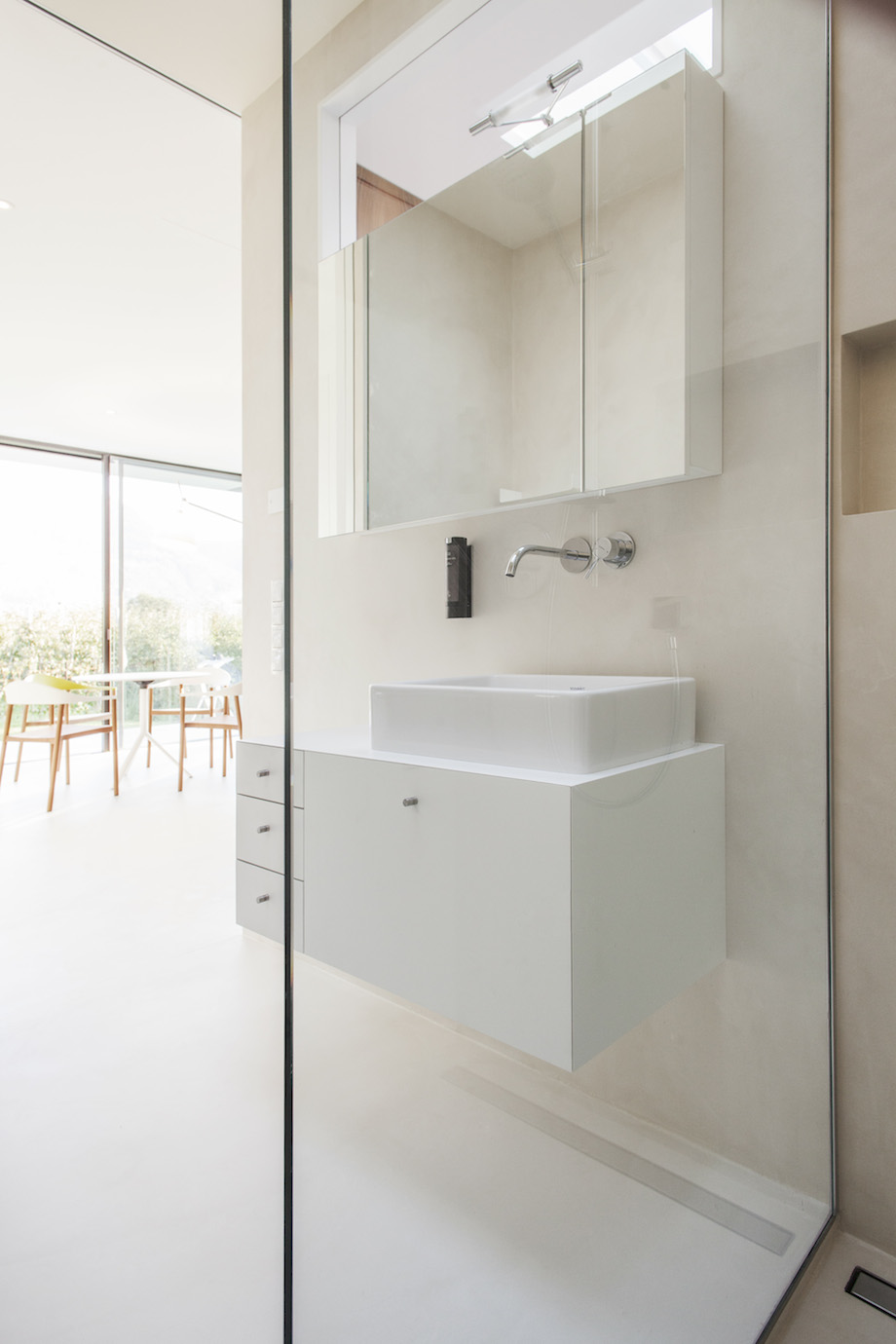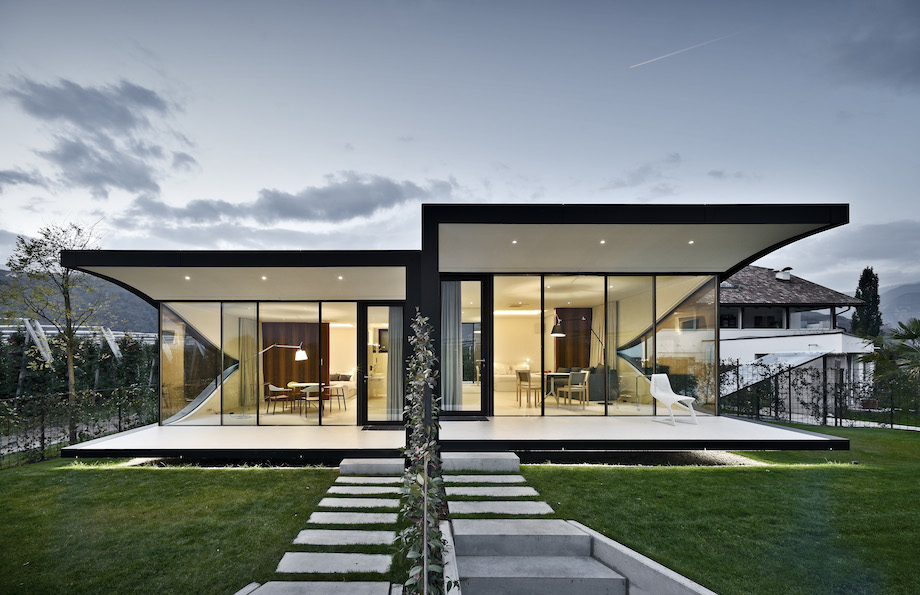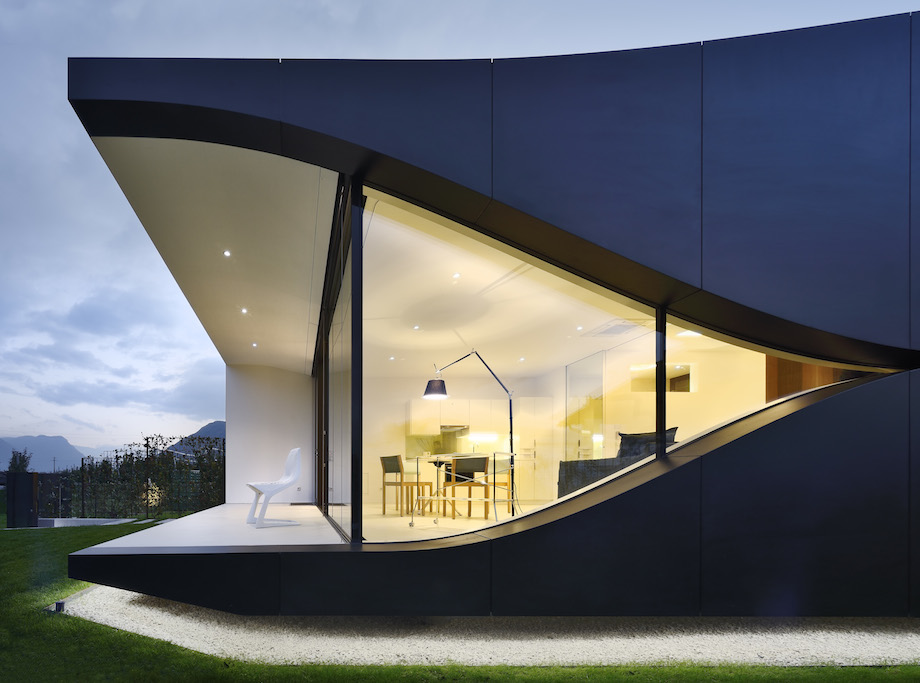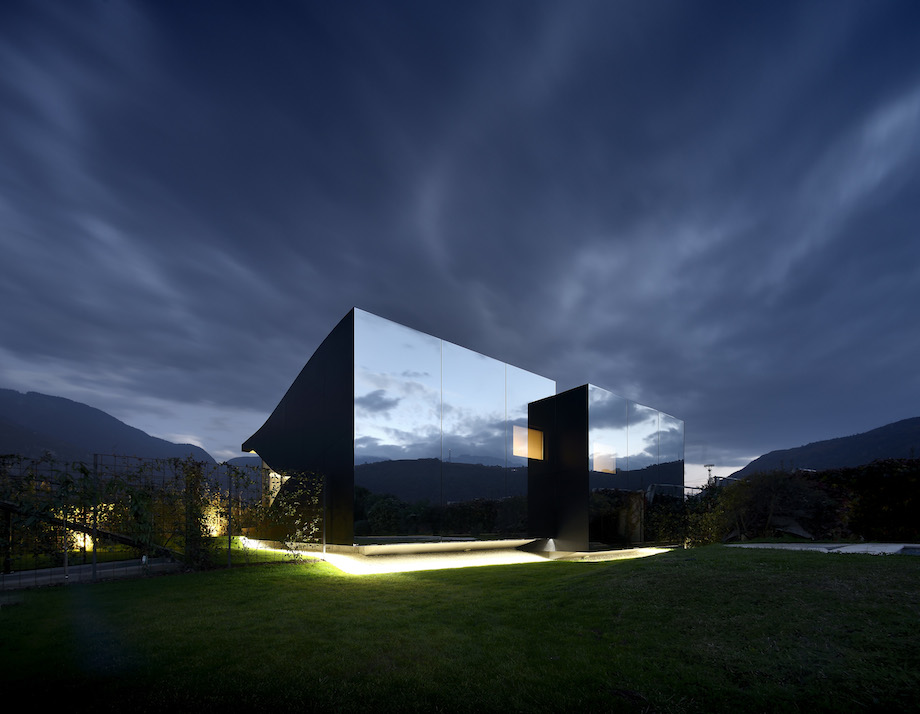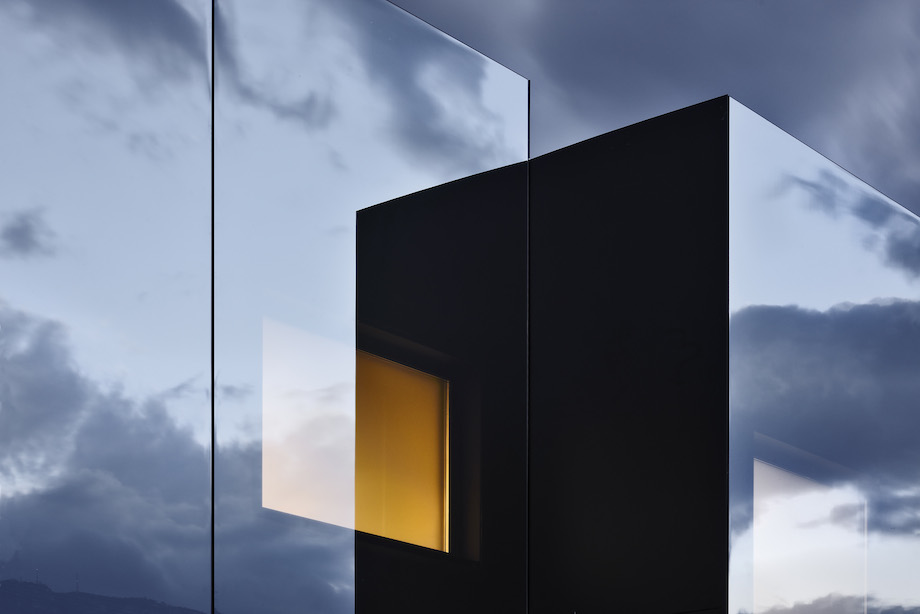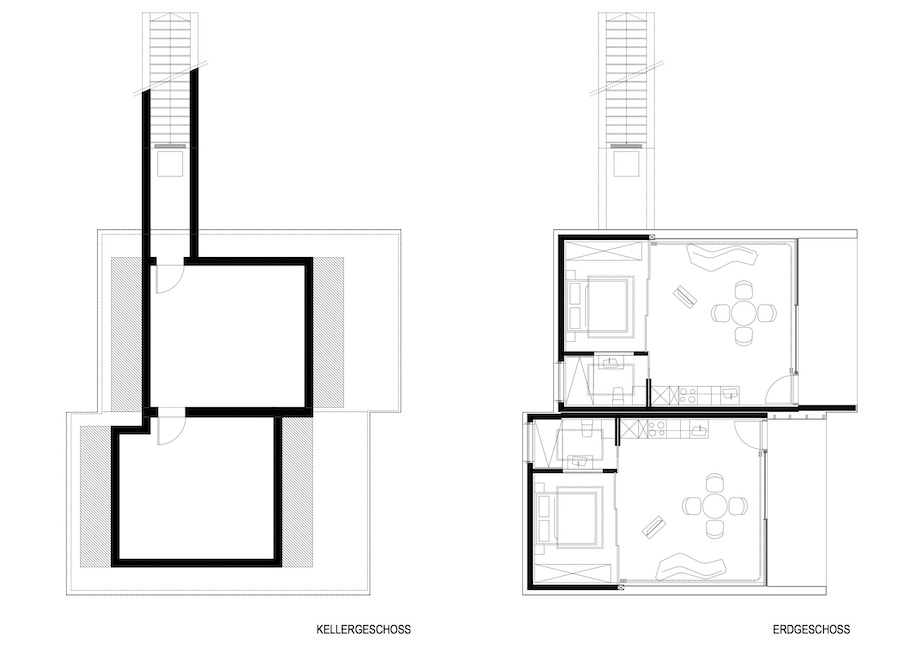 All images © Oskar Da Riz, Nicolò Degiorgis