Turner Residence by Jensen Architects
Looking at the every-grey Berlin sky, we wouldn't mind swapping locations with this dwelling called Turner Residence, designed by Jensen Architects, situated in Larkspur, a steep and heavily wooded hillside with heritage-status trees and unobstructed views of Mount Tamalpais and the San Francisco Bay.
To minimize the home's presence and to preserve the ridge, the architects decided not to build on top of the hill, but rather to build into the hill, with the main volume tucked into the earth and threaded through the existing oak trees on site. The lower two levels of the building are cut partially into the slope forming a grounded plinth. This plinth houses the garage, bedrooms and private functions of the house. On top of this base sits the pavilion, housing the public functions of kitchen, dining, and living, completely open and sheltered under an elongated roof. The roof springs outward, based on a solid core, with no shear walls. Under this floating roofline, an array of sliding glass panels can retract completely into the core. When the house is in use, there is almost no house. The idea was to make a building disappear into the landscape.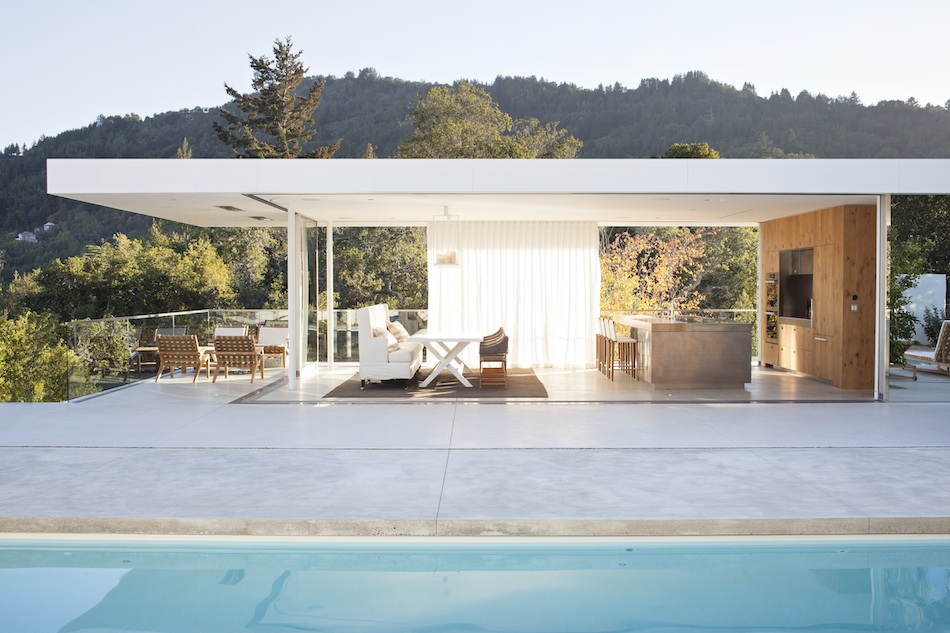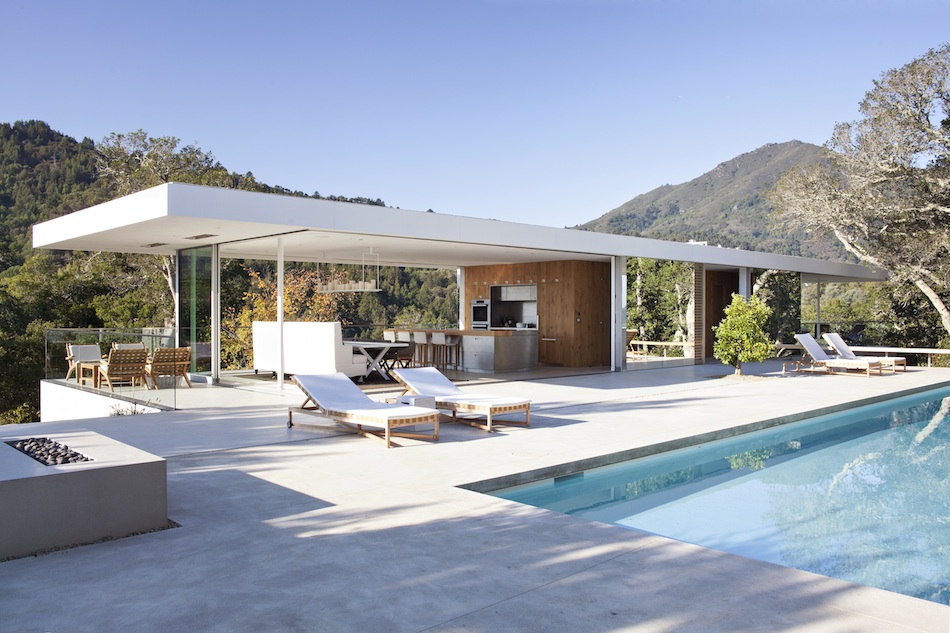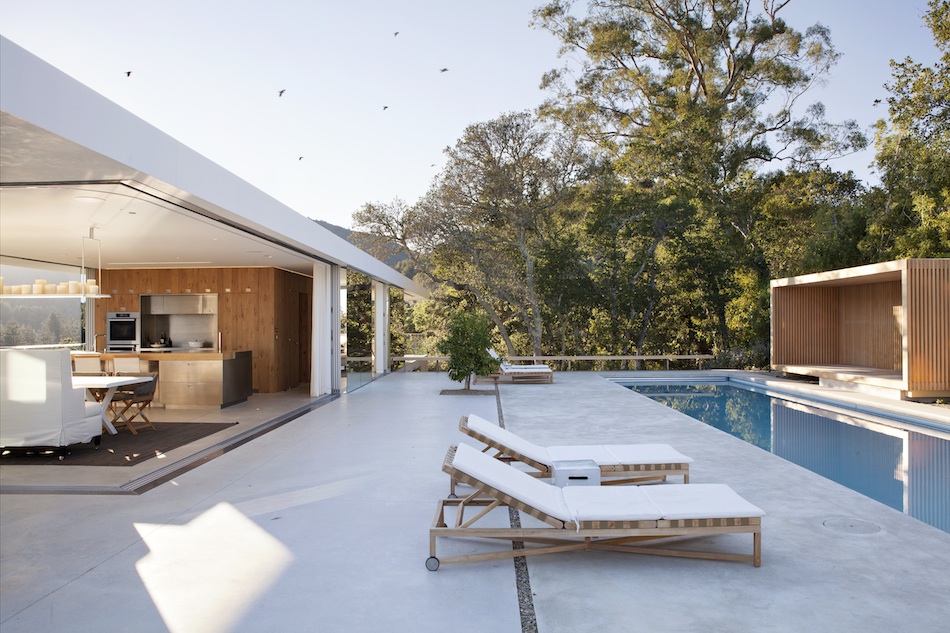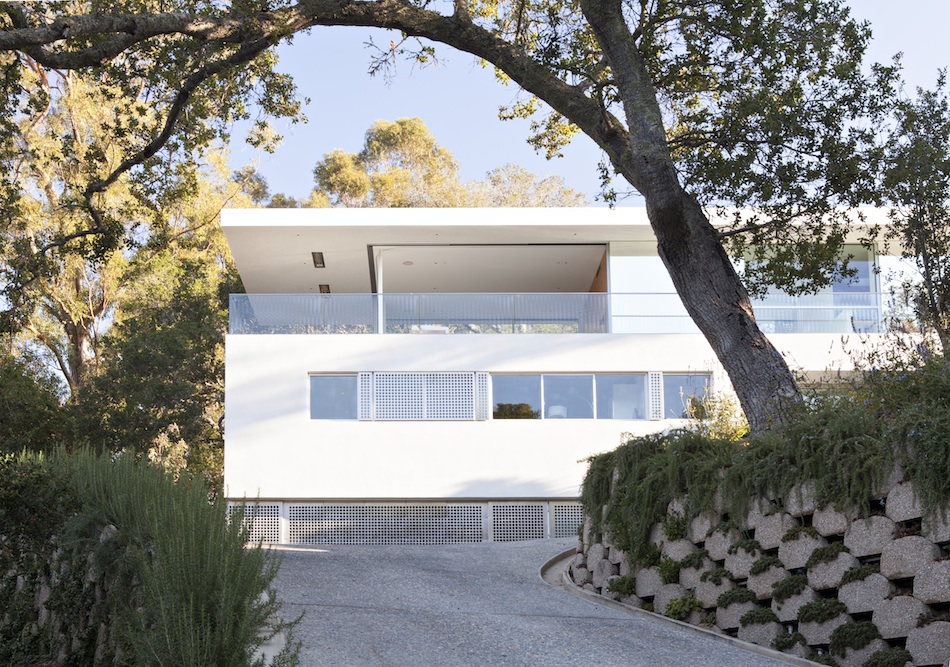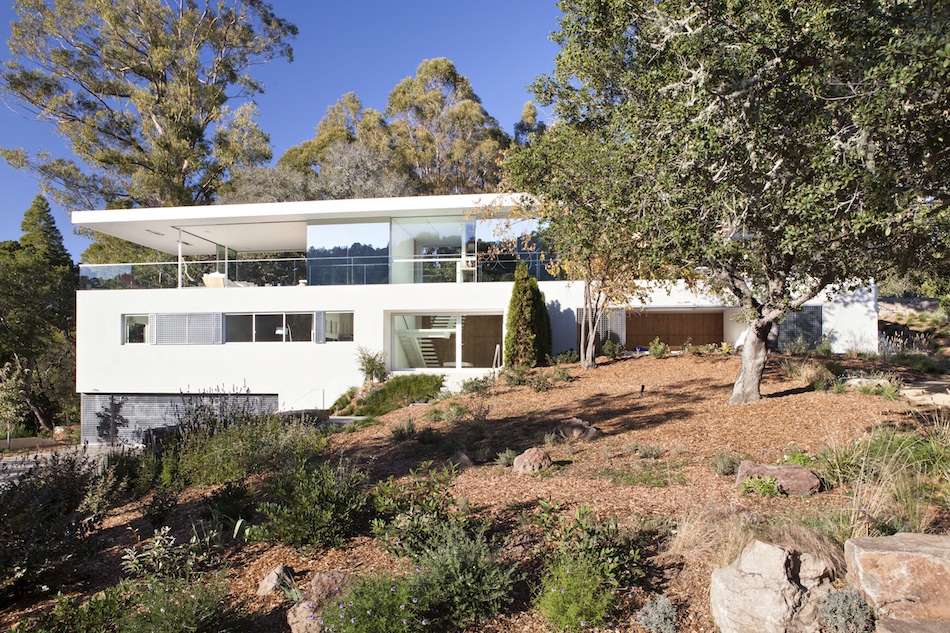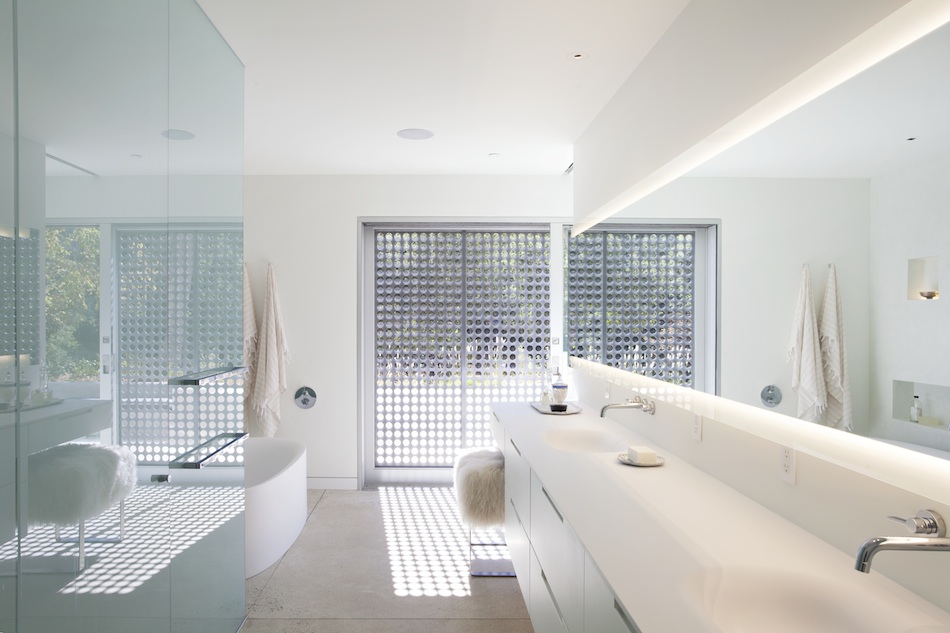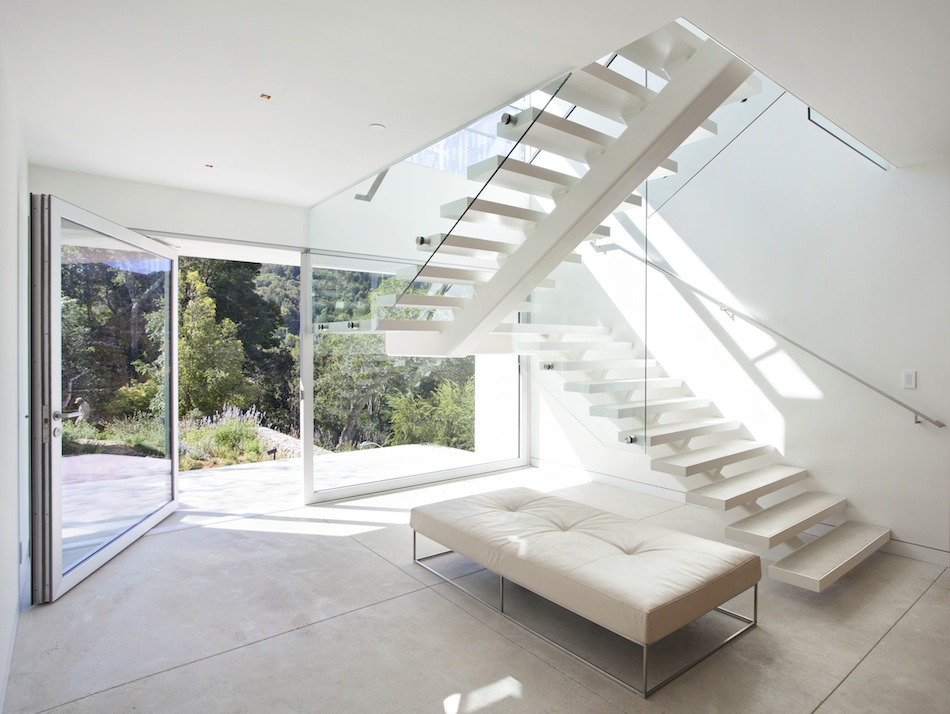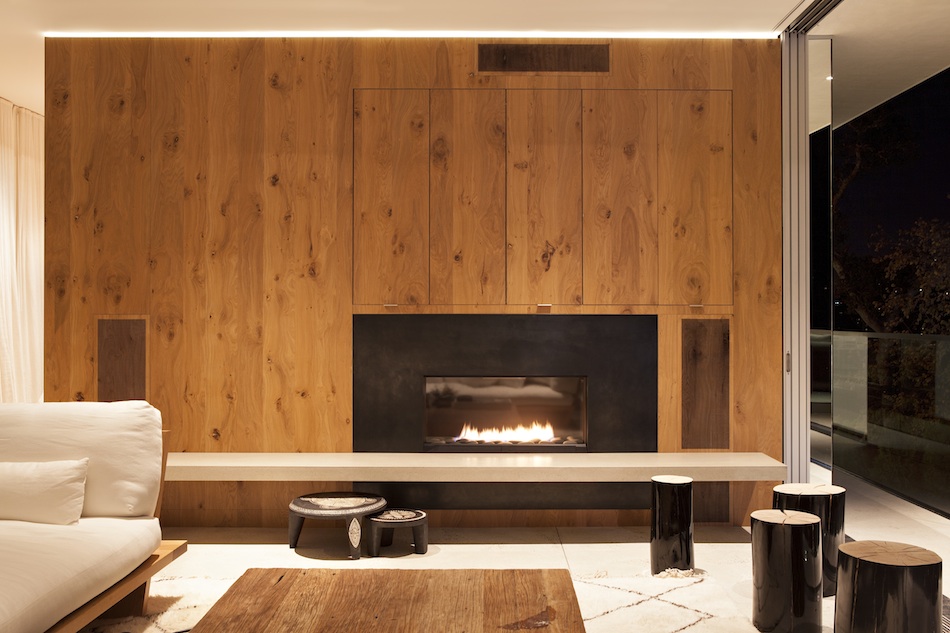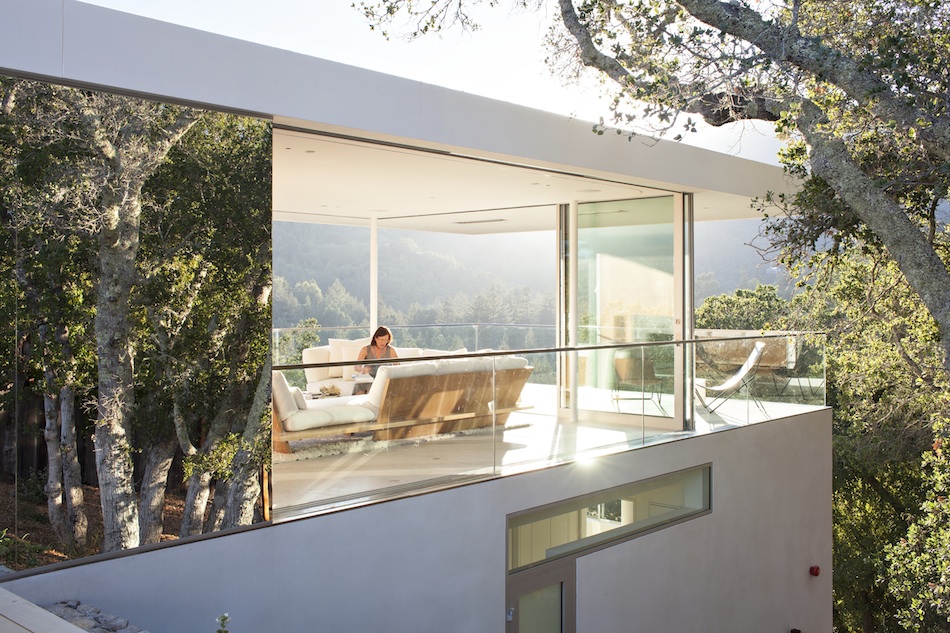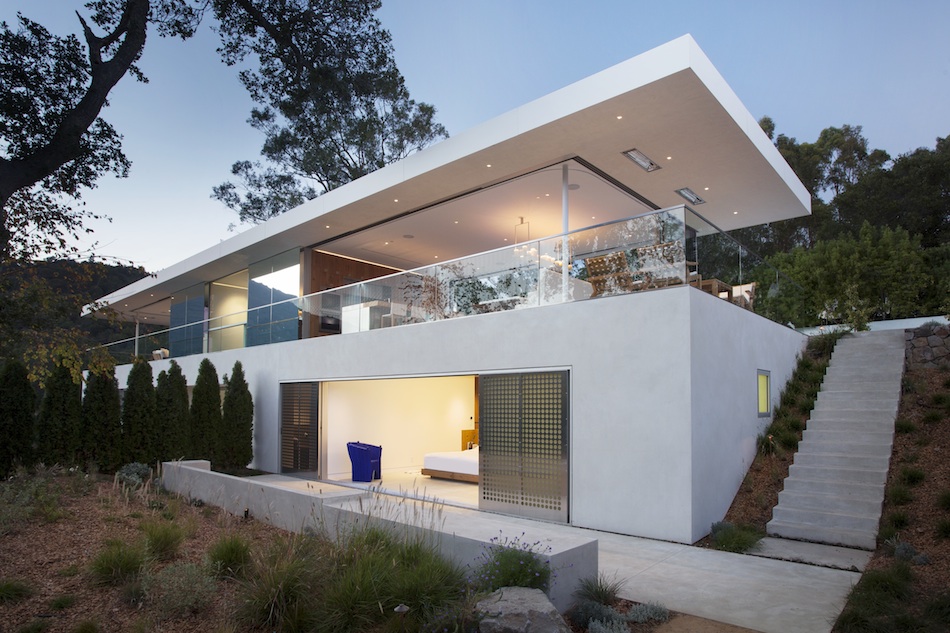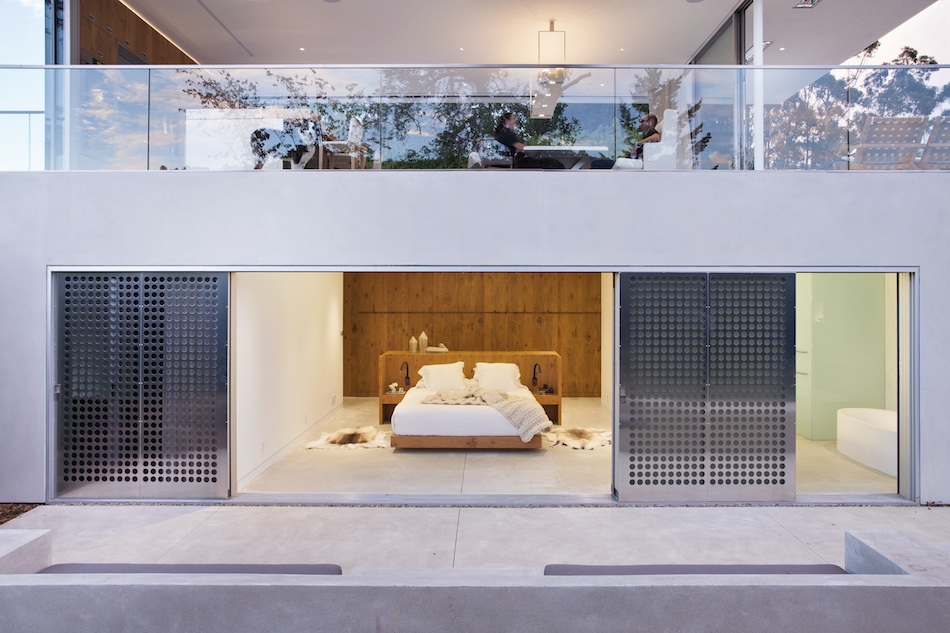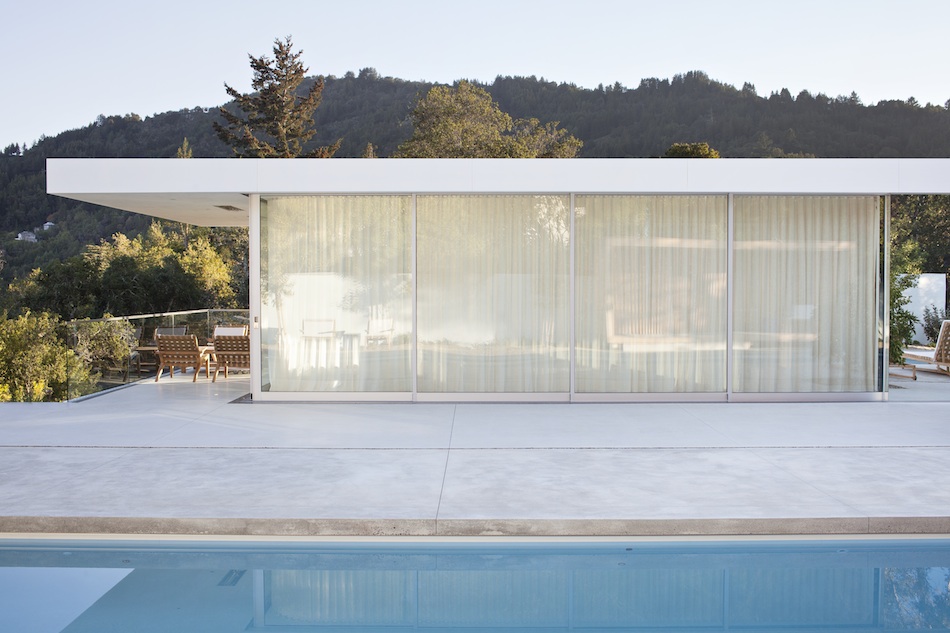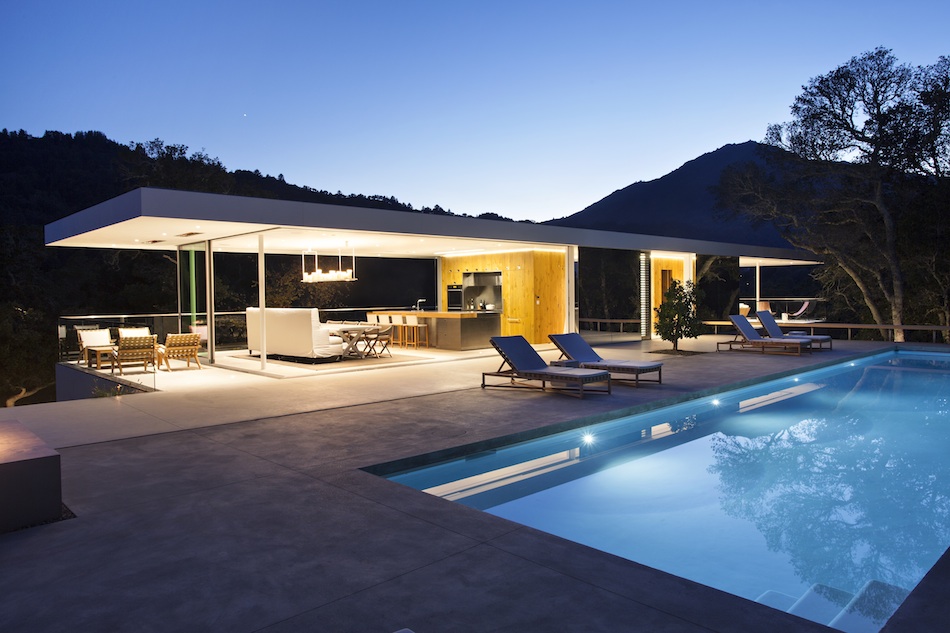 All images © Mariko Reed