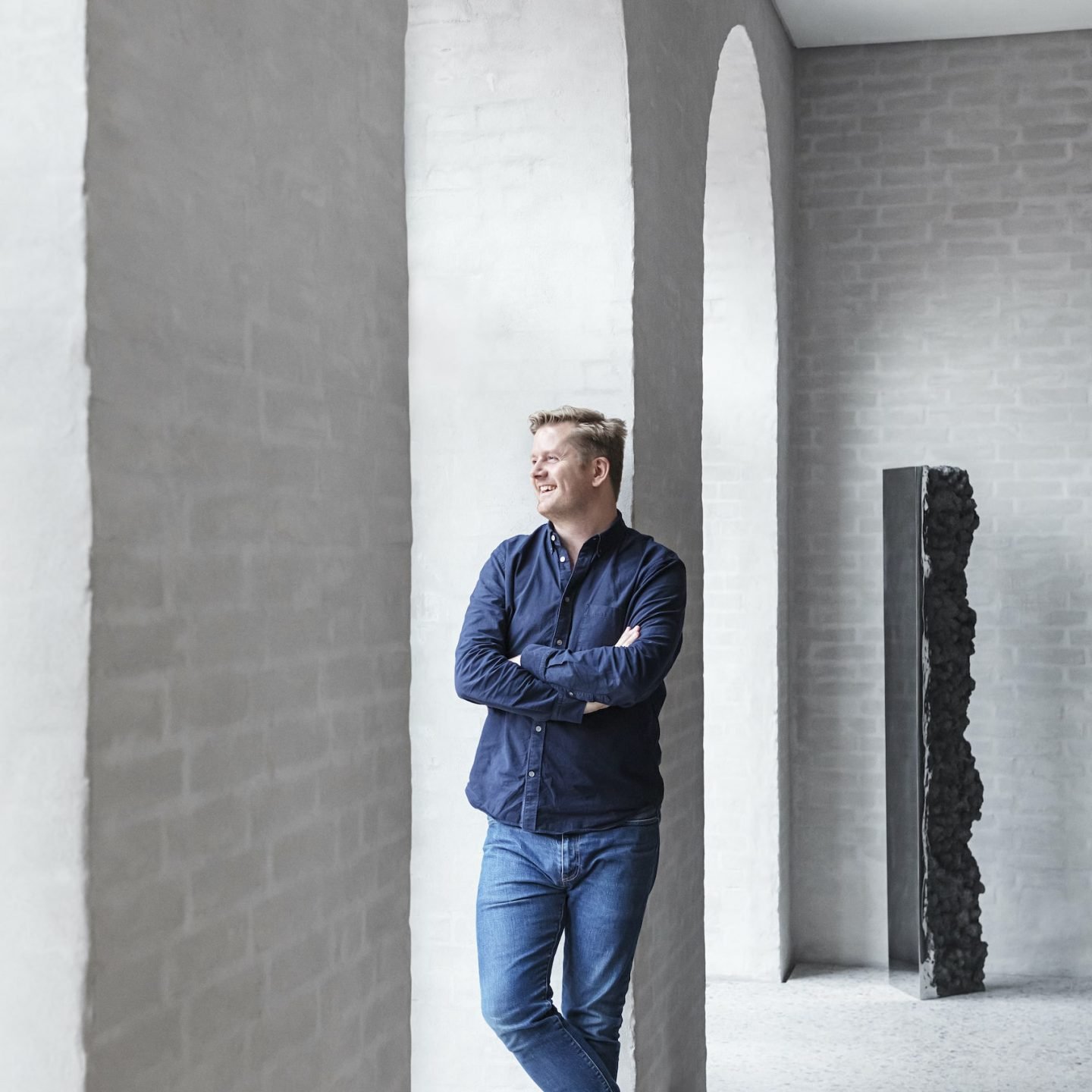 Modern Simplicity, Noma, And Copenhagen: In Conversation With Acclaimed Designer And Architect David Thulstrup
In the twelve years since Danish architect and designer David Thulstrup opened his eponymous studio in Copenhagen, his team has gained worldwide recognition for overturning traditional notions of Danish design. His projects, which include retail, hospitality, and residential interiors along with some iconic furniture designs, have cemented Thulstrup as a truly visionary maker—yet it was his interior concept for the redesign of one of the world's most exceptional restaurants, Noma, that put Thulstrup's work on the global stage.
"Peter's house was the first project that put me on the map," he explains over Zoom from his studio in central Copenhagen. "That project led to René [Redzepi, owner and head chef of Noma] to contact me. And then Noma was definitely a very important project for me." The aforementioned Peter's house is that of renowned photographer Peter Krasilnikoff, which caught Redzepi's eye on Instagram for its refined use of industrial materials like concrete, heart oak planks, and blackened steel. For Noma's design, the inspiration drew on residential living rooms rather than commercial hospitality influences, with an emphasis on materials as the decoration, without any Nordic clichés. "It needed to be honest, simple, and not over-designed," he says.
Few restaurants have faced as much fandom and influence as Noma. Thulstrup's efforts play a large role in its impact
Thulstrup has a kind face and a gentle aura, and is humble about his achievements. Very few restaurants have faced as much fandom and influence as Noma, and Thulstrup's efforts play a large role in its impact: he was personally responsible for the impression that the interior gives to its discerning diners. He designed all of the floors, ceilings, walls, lighting, and in-built and freestanding furniture across the 11 buildings that comprise the fine-dining institution, tying them together to create a cohesive ambience that adapts slightly to each season. "From Noma, I learned how important the connection between natural daylight and artificial light is, and how to utilize that to create different moods," he says. "It also allowed me to verbalize my design approach in a much better way than I had before."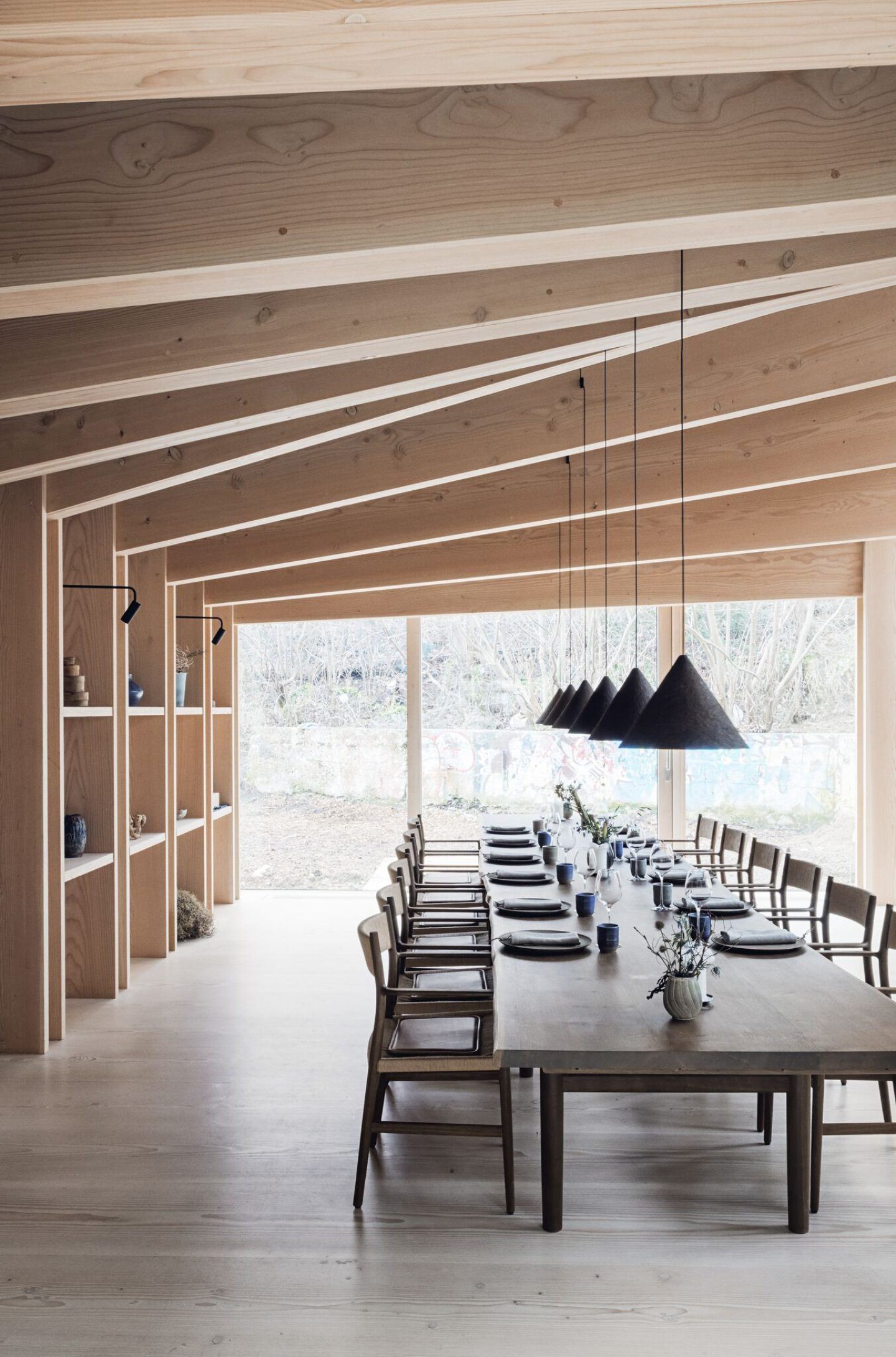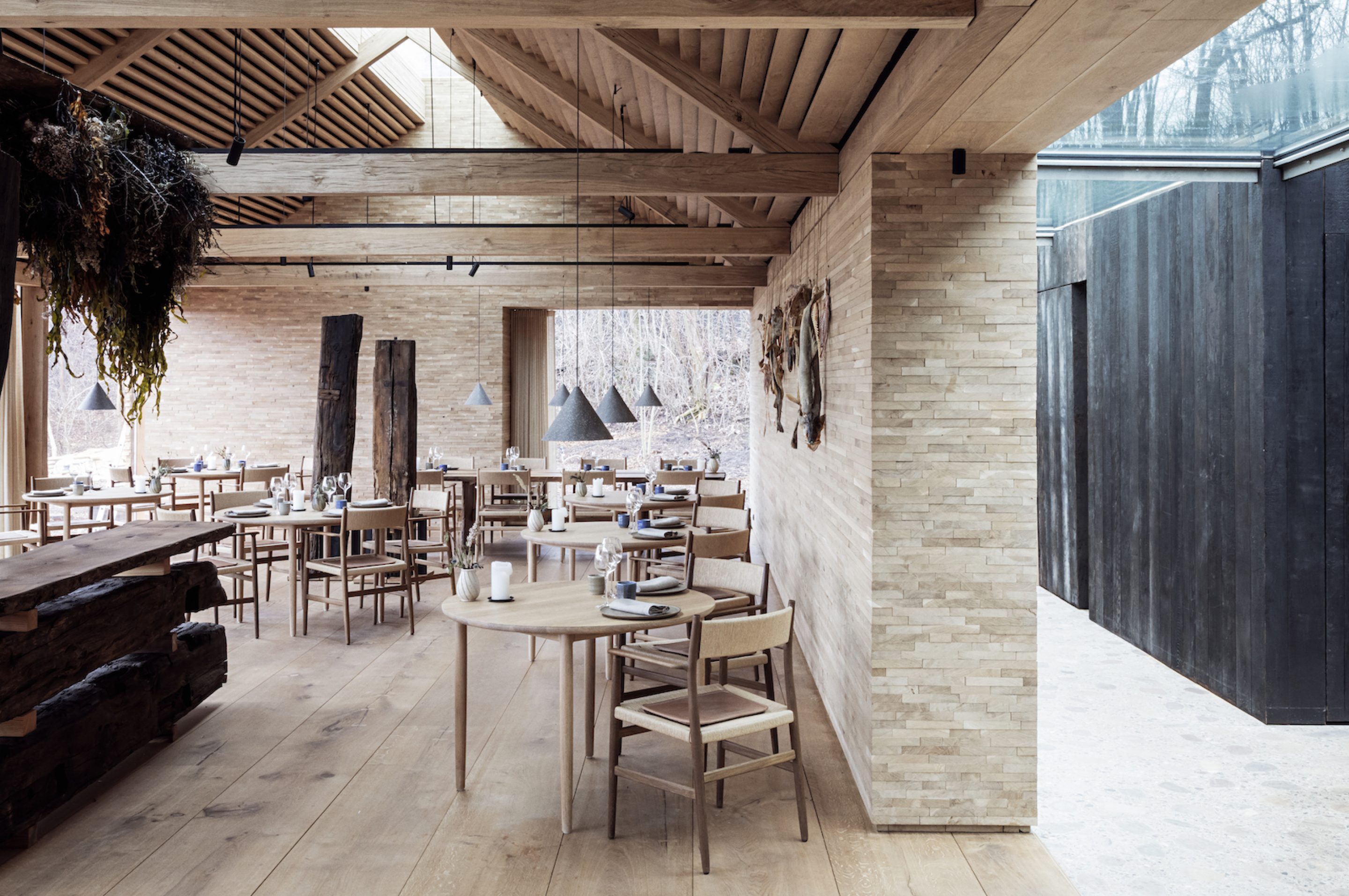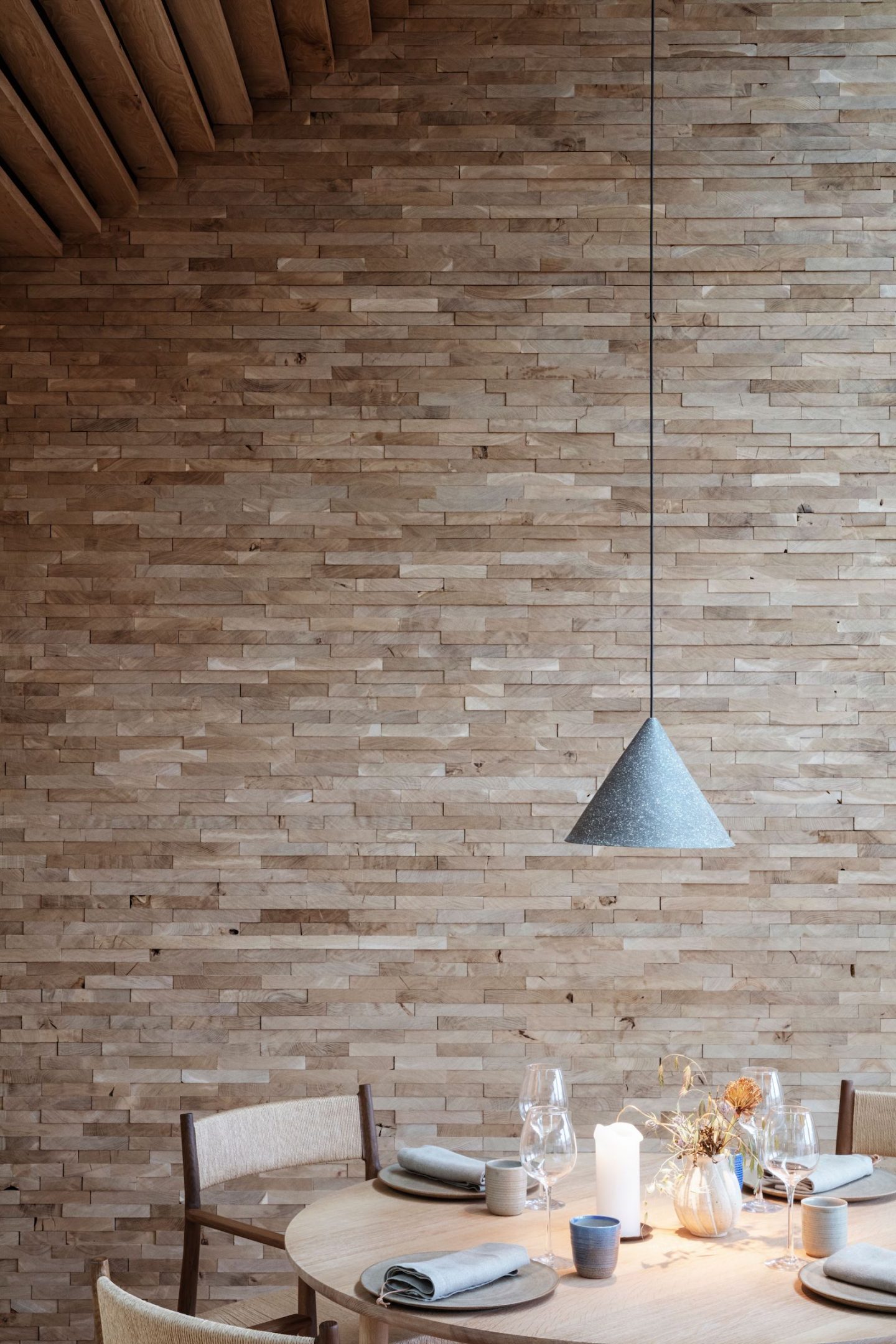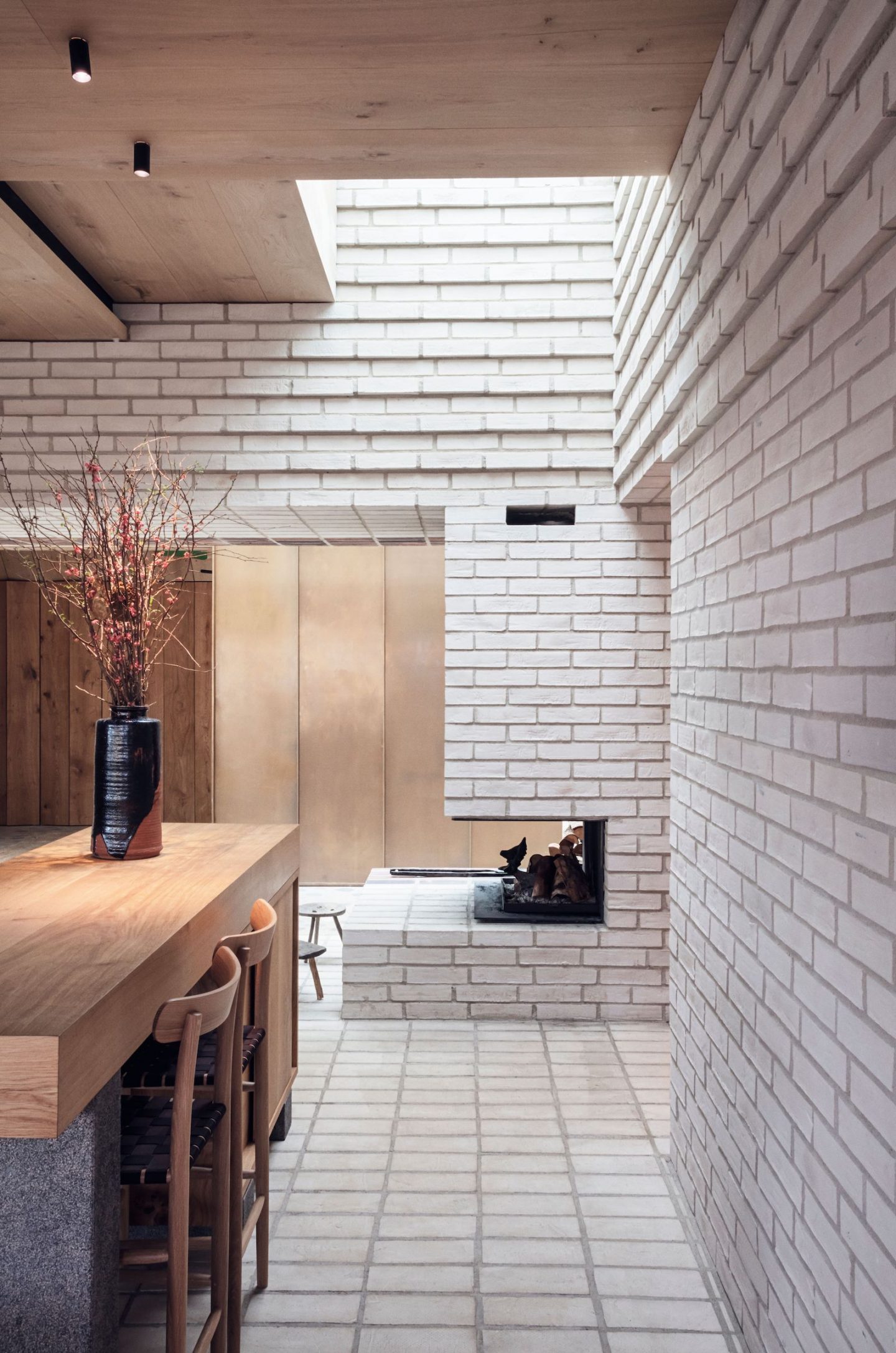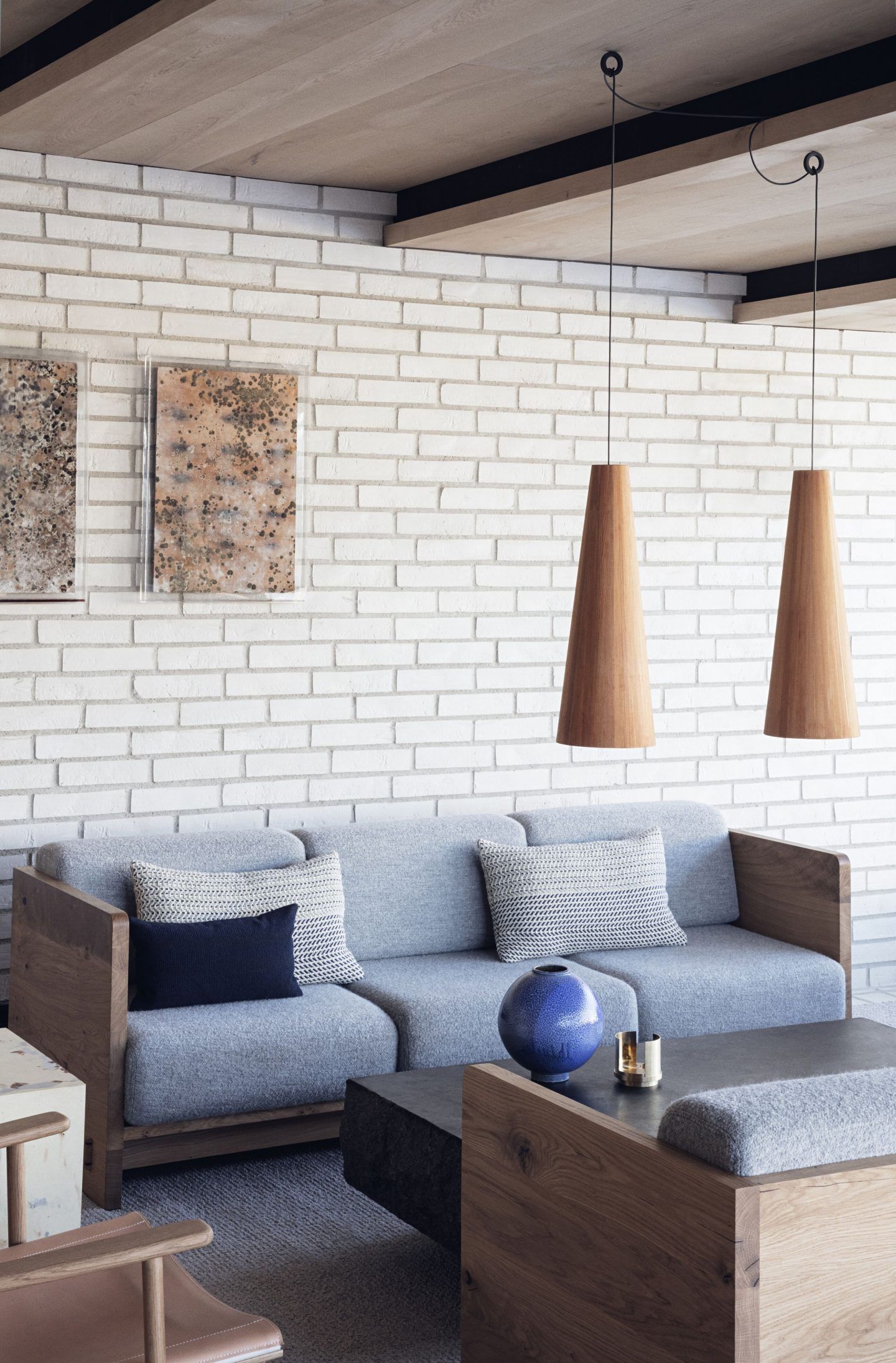 This design approach is one he defines as modern simplicity. "I want to create environments that are calm. We live such hectic lives; we don't need to be in hectic environments too," he says. Of course, we seek out that energy when going to a "We live such hectic lives; we don't need to be in hectic environments too"restaurant for example, but Thulstrup says it should come from the vibrancy of the people inhabiting the room, not from the environment itself. "I want to feel that I'm in a safe space and that it is the people that makes the experience. So simplicity is about focusing on what you need, and of our wellbeing in a space."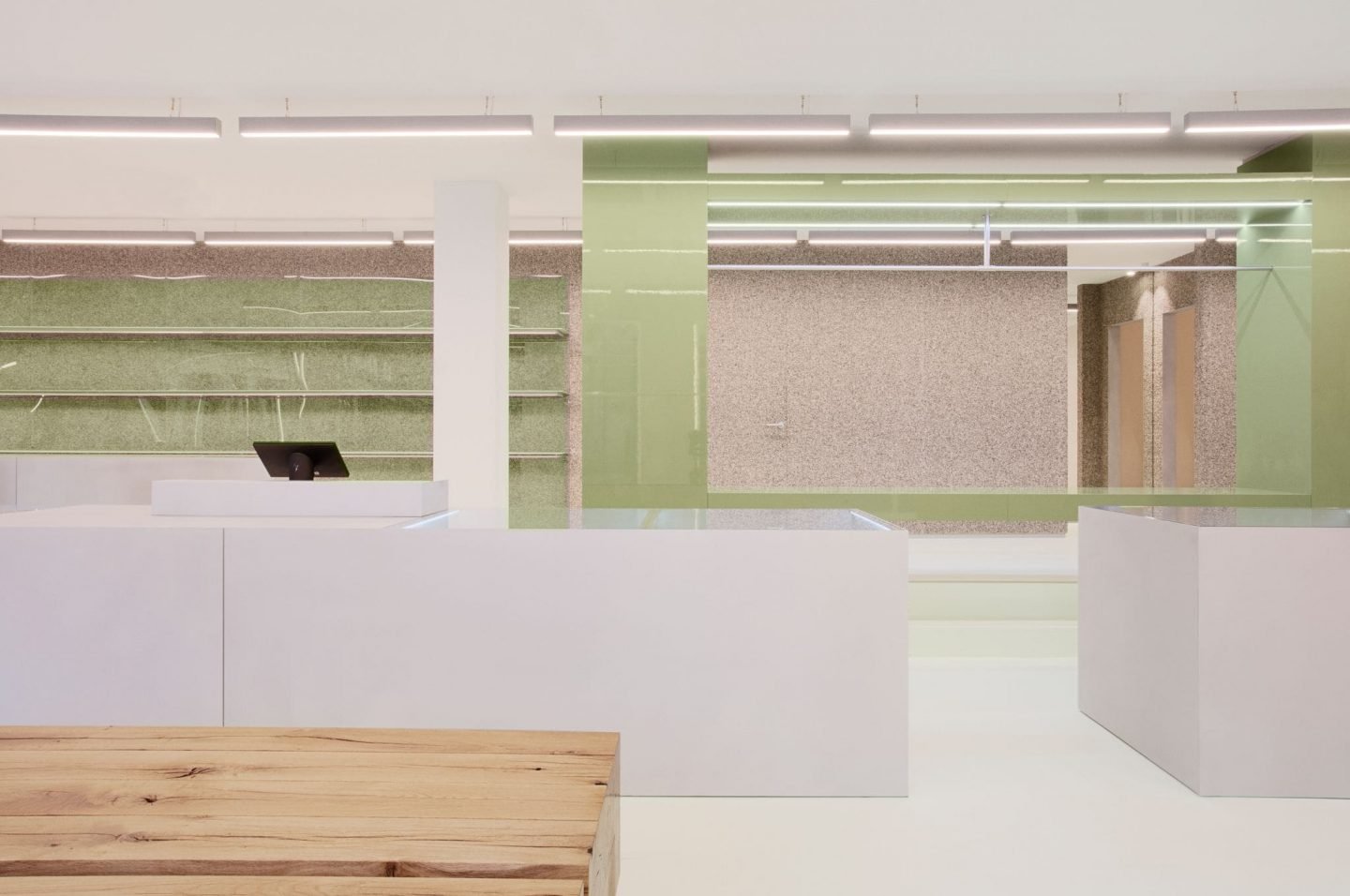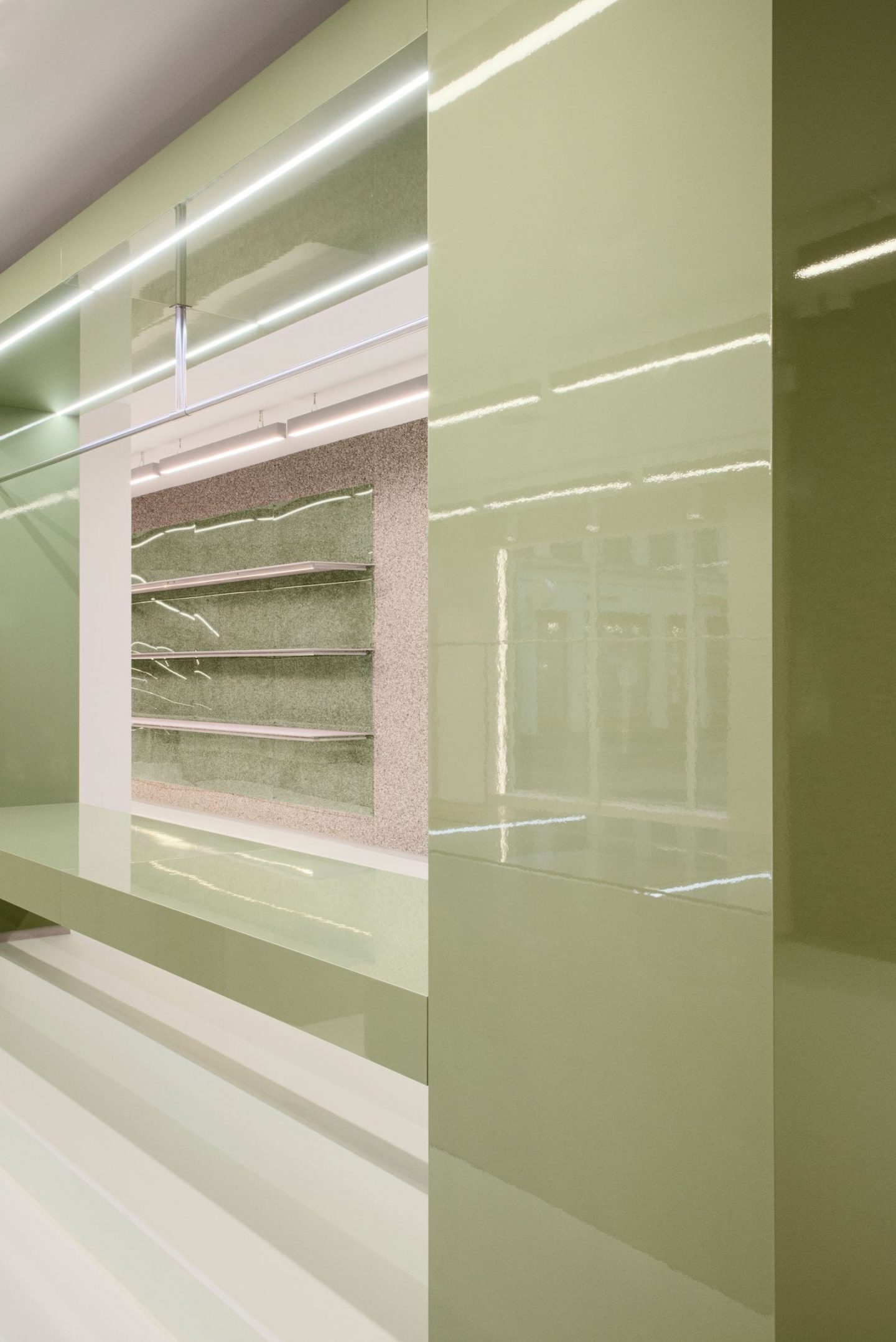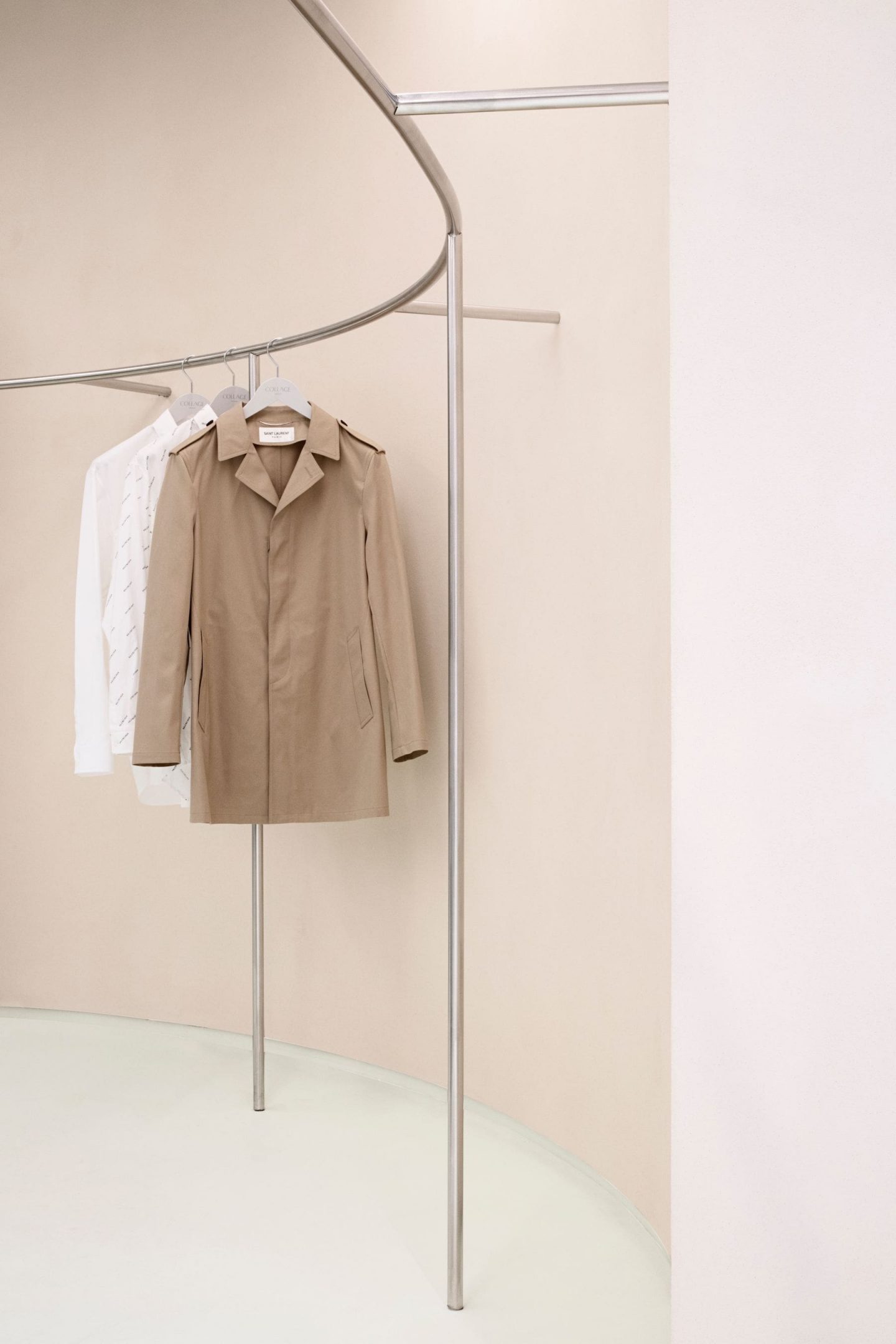 In the short time since the realization of Noma, Thulstrup has completed dozens of new projects, including Vester Voldgade, the top floor apartment of an 1890s building in the center of Copenhagen, and the fourth outpost for Collage the Shop, the luxury menswear label located in Oslo, Norway. Parallels can be drawn between each of these projects, in addition to Thulstrup's own apartment: which includes the contrast of tactile natural materials, a use of strong geometry, and a pared-back, minimalist aesthetic. For Thulstrup, how to create different interior moods based on the different seasons is very clear living in the northern hemisphere. "I don't want the materiality of a space to be perceived as merely wallpaper," he says. "So the environment needs to be looked at holistically, in the sense of how it makes you feel when you're inside of it. The weather changes so much in the north, we really need to take it into consideration."
"Simplicity is about focusing on what you need, and of our wellbeing in a space"
Given his natural talent, one might assume that Thulstrup comes from a family of makers. "No, absolutely not," he laughs. "My dad is a doctor and my mom was a nurse, so I don't know where the creativity comes from. But we were brought up being very independent. I'm the youngest one out of five, so I was also encouraged to explore, and I think being in nature impacted my love of materiality." Thulstrup grew up half an hour outside of Copenhagen next to a forest in a small town. "It was a wooden house, which is not very typically Danish," he laughs. "But I think that's why wood is very special for me. It gave me the understanding of how the outside of a building relates with the inside, so I see things in a very connected way."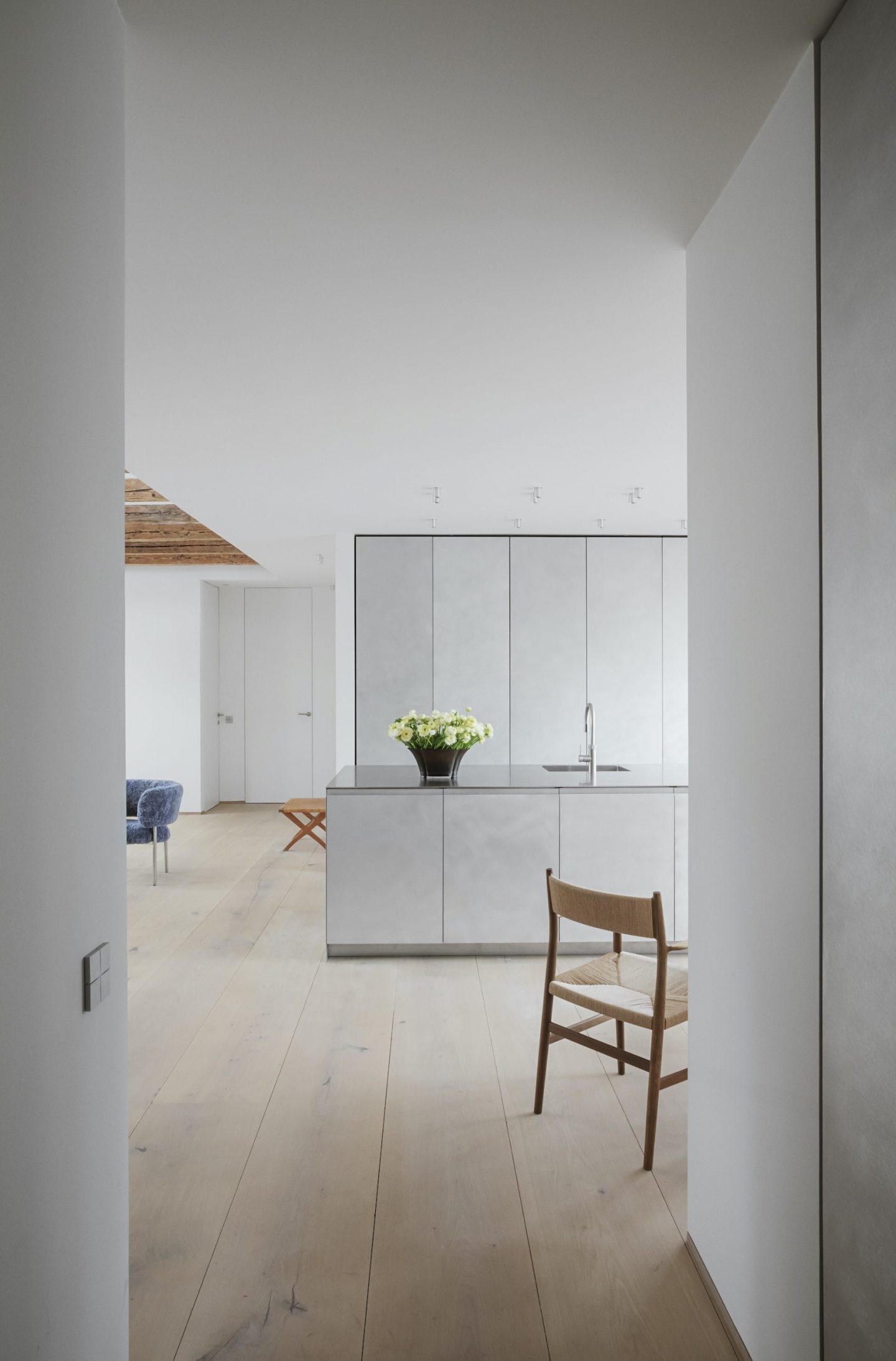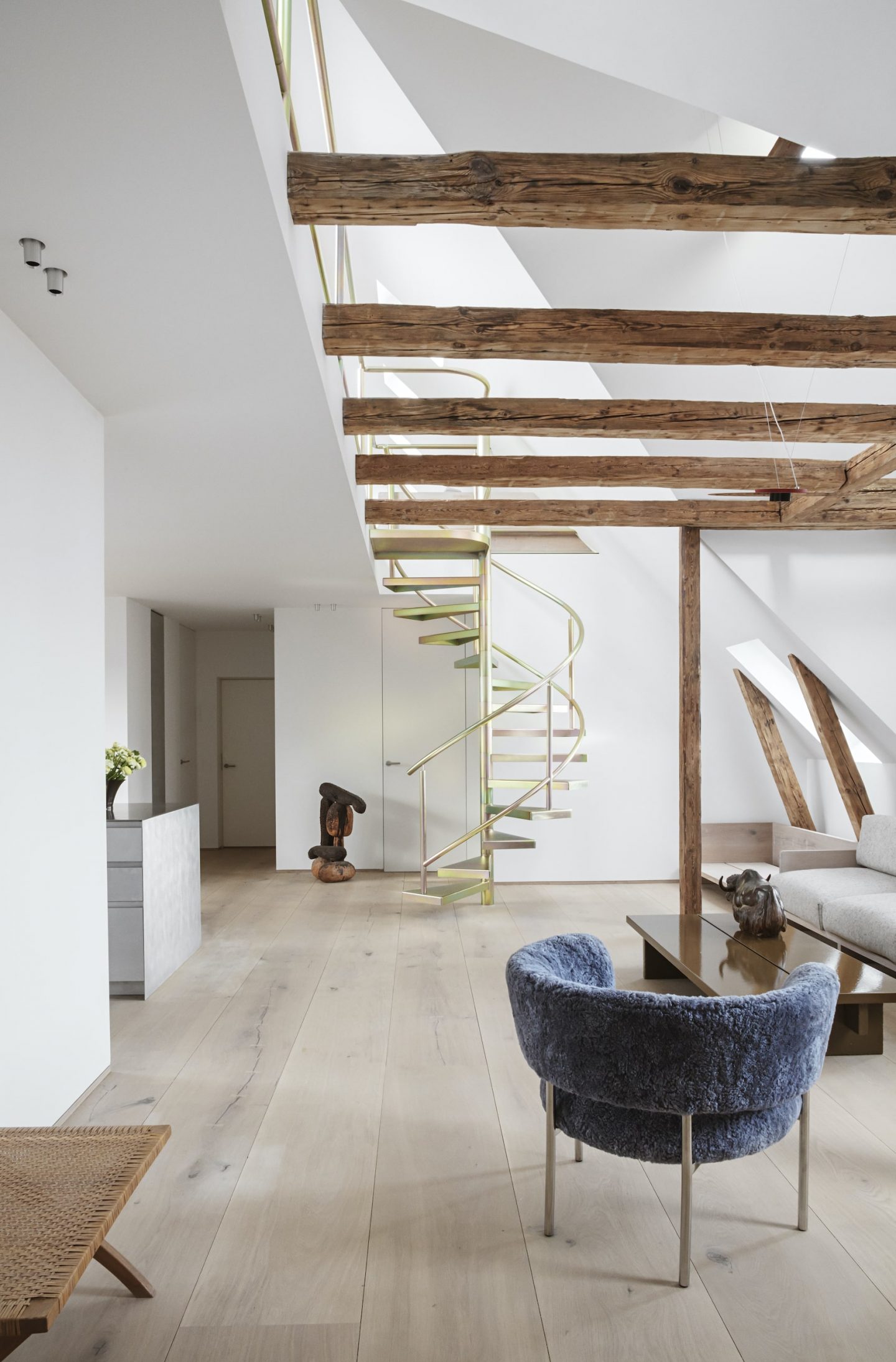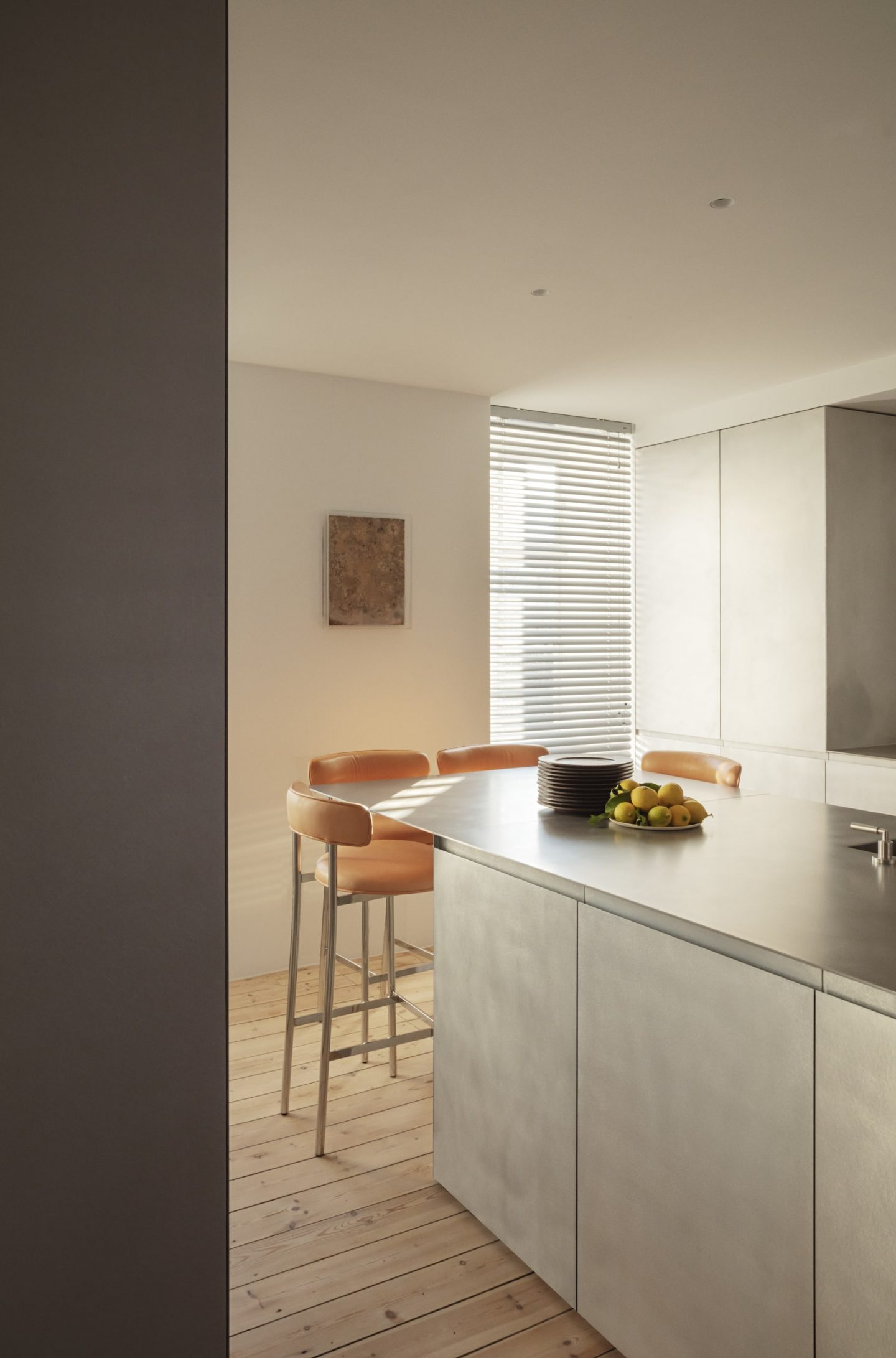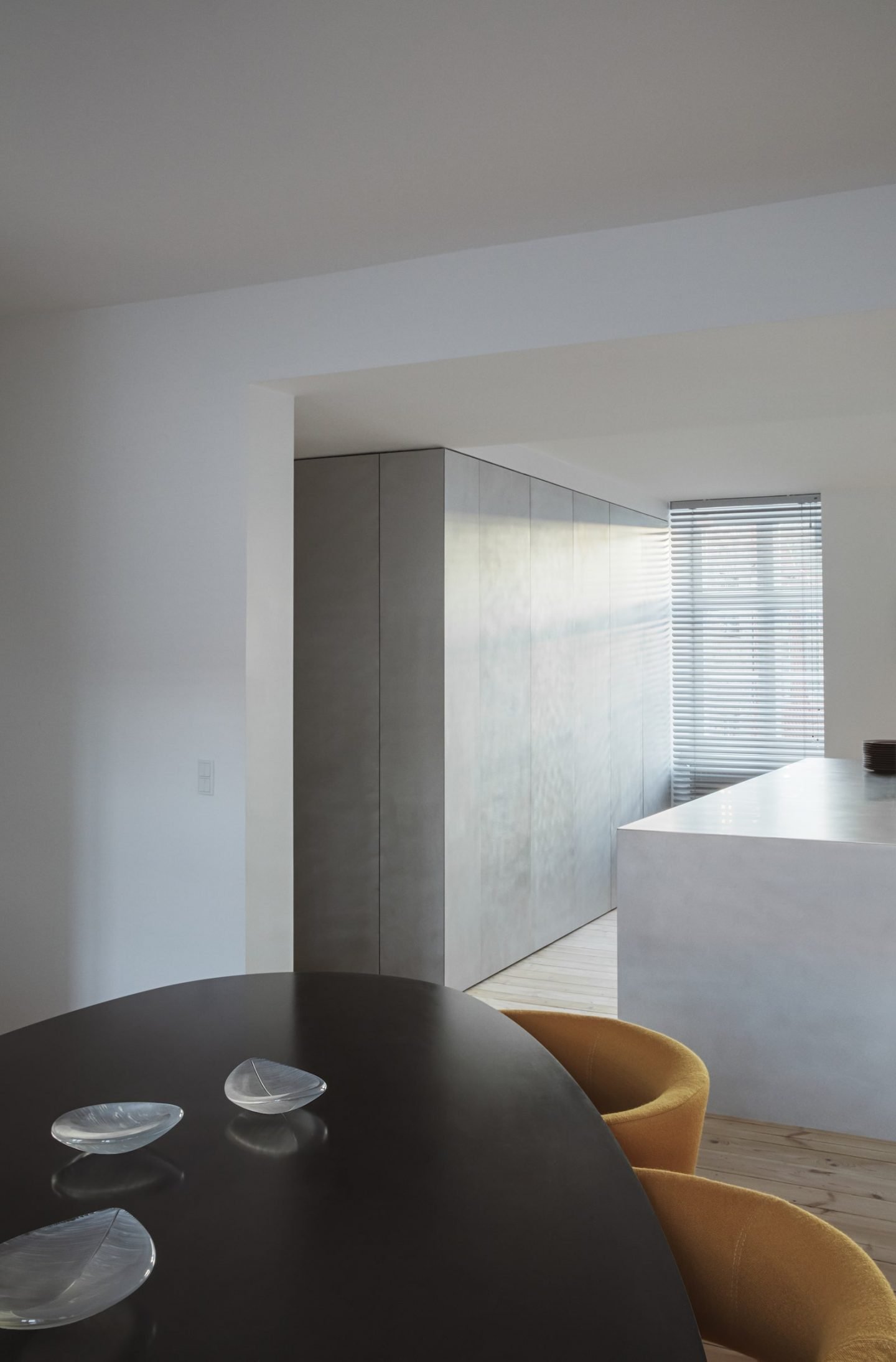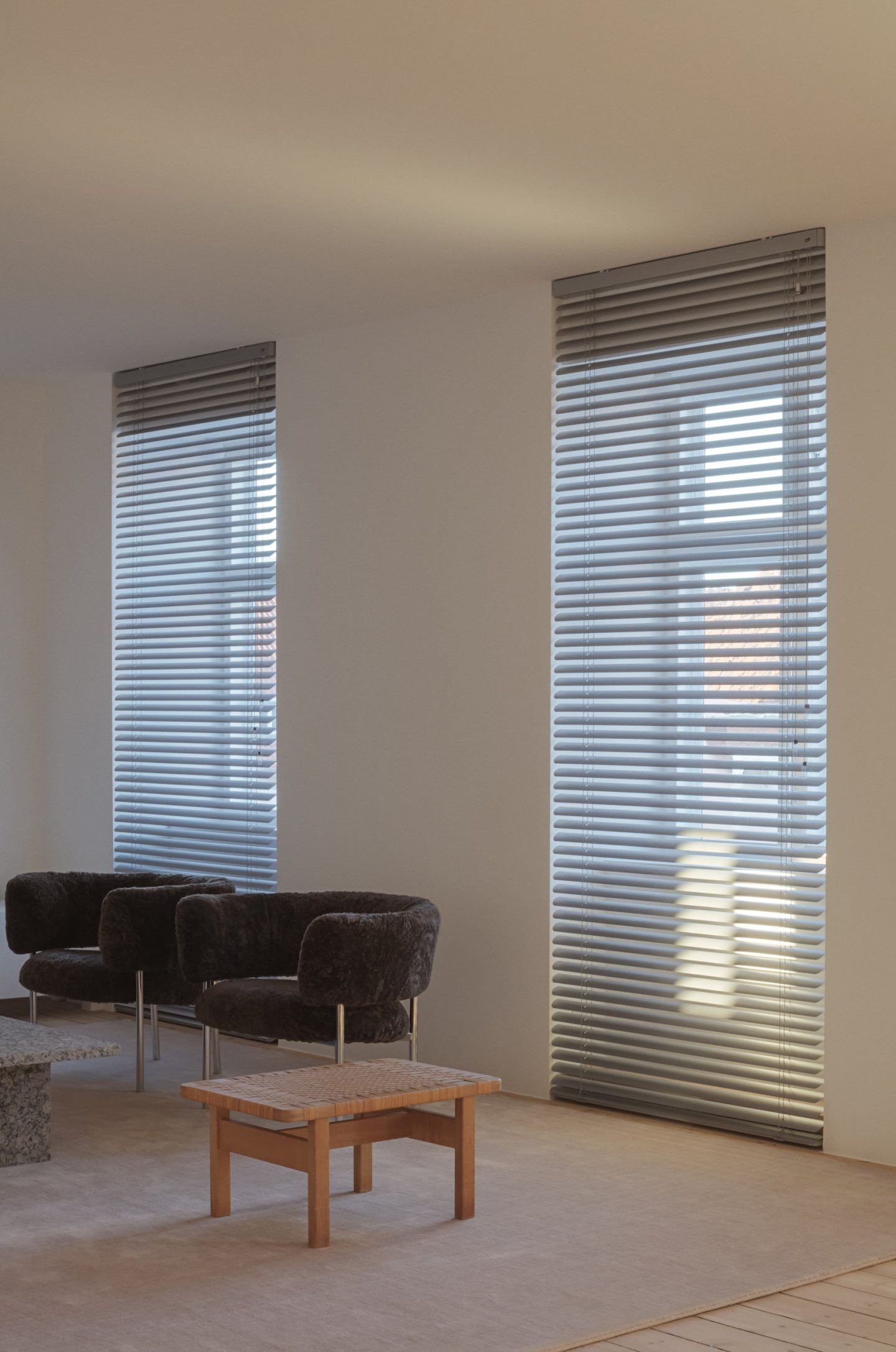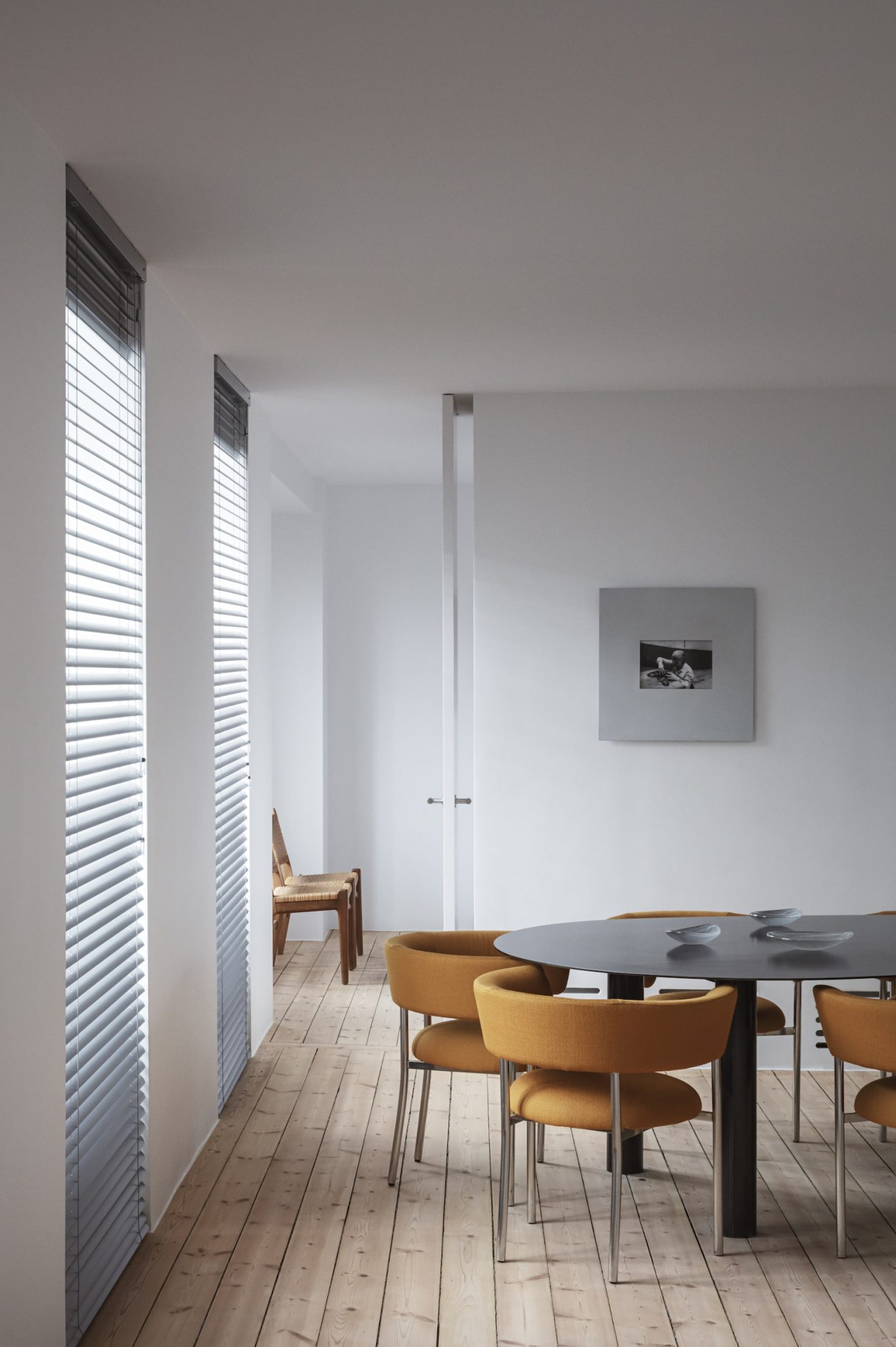 With previous positions at Jean Nouvel in Paris and Peter Marino in New York, Thulstrup has lived in some of the most design-conscious cities across the world—yet for him, Copenhagen will always be the place he chooses to live. "The work life balance we have up here is very unique," he says. "We take advantage of it in the most positive way. It's important to get out and feel the weather, and to be in touch with nature when you live in a city." Thulstrup appreciates the way the seasons impact our behavior. "Spring has just started; you see the light completely change and start imagining how wonderful the summer will be," he says. "That's the formation of how I live my life: I love the contrast between winter where you go into hibernation, and the summer where you burst outside. It influences all aspects of life; how you work, sleep, and how much you're out in the night."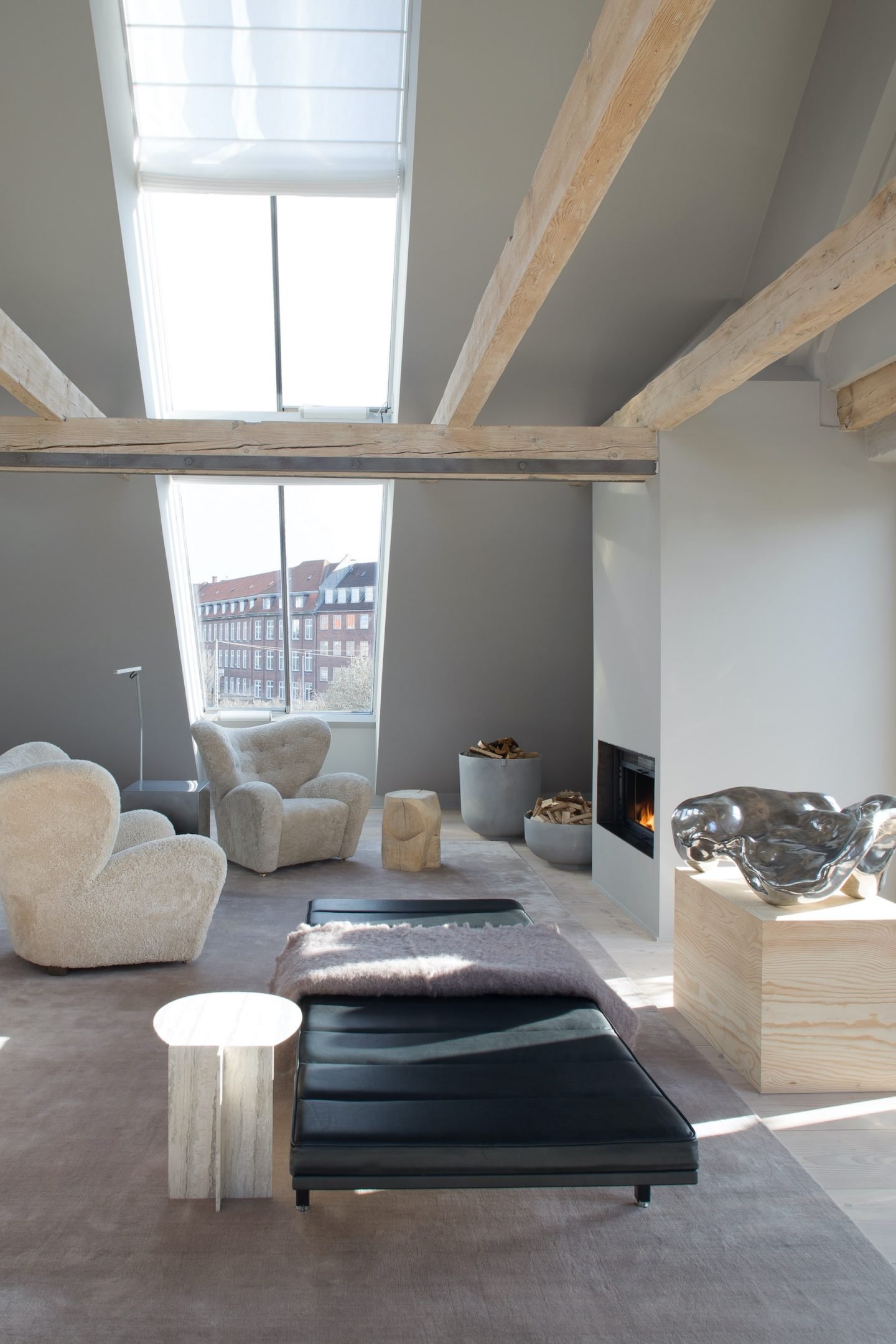 On a typical day in the studio, Thulstrup is overloaded with back to back meetings. "At the moment, it's very monotonic. Sitting in phone calls all day is very draining on your creative energies," he laughs. His alarm goes off bright and early at 05:30 in the morning, for coffee, meditation, and some work from home. He is at the office by around eight, and will have strategy meetings, check-in calls, and project updates throughout the day. "It has been a very quiet few months in terms of not being that many of us in the office due to the COVID-19 pandemic, but I've needed to be very available for the whole team." On weekdays Thulstrup works 11 hour days, so he and his partner, artist Martin Jacob Nielsen, would often (in pre-pandemic times) dine at restaurants, and reserve cooking for when there is more time on weekends. "We eat a lot of fish, so sometimes we go for oysters at Fishmarket for lunch," he says. "And I love Mangia, the Italian restaurant, and Apollo Bar for breakfast."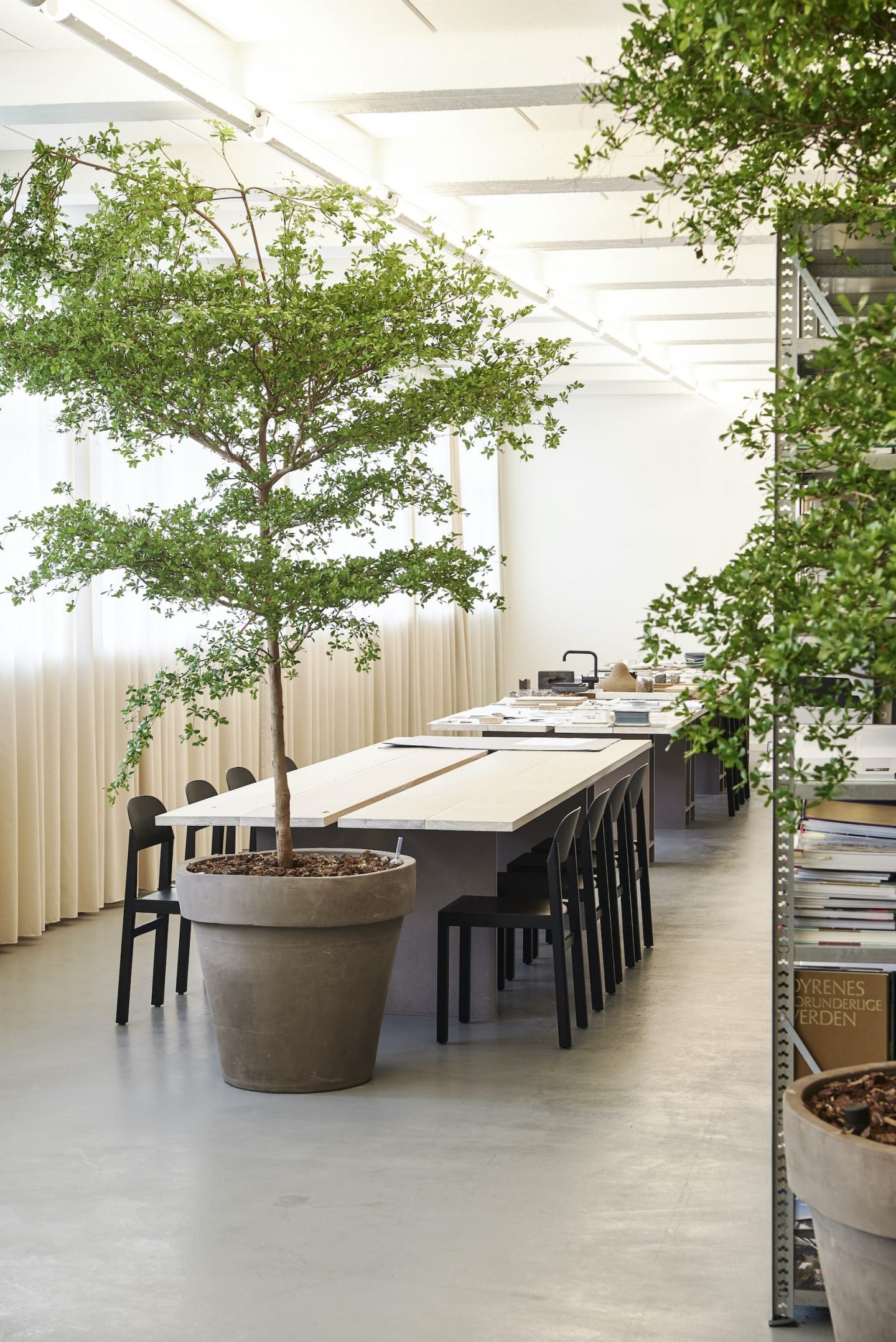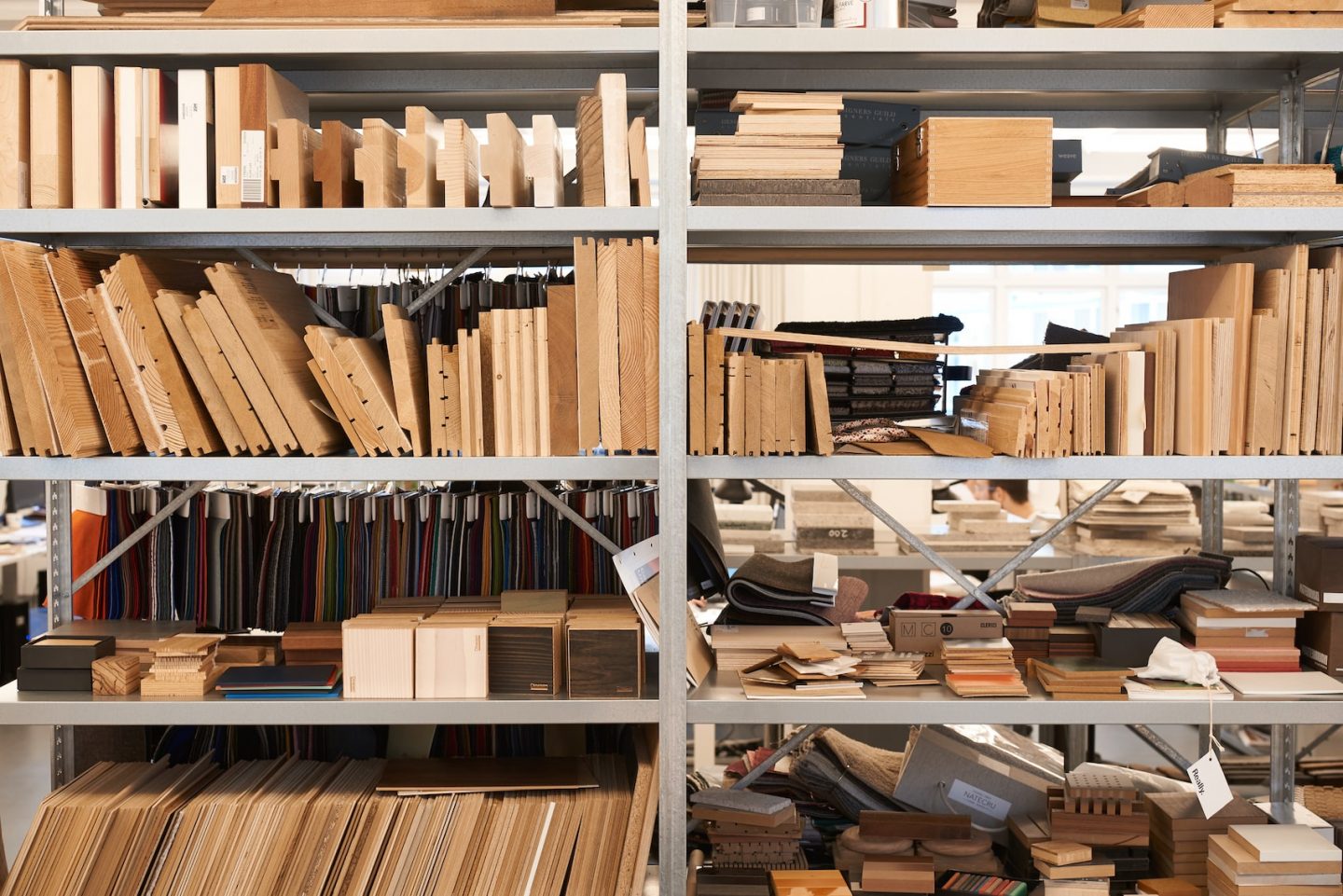 Looking to the future, Thulstrup hopes we get to a point where sustainability is no longer a point of contention in the construction industry. "I'm really looking forward to the day where we don't talk about it in design, because it's present in absolutely everything as a given," he says. "Sustainability doesn't have to be a hindrance for design, we can continue developing new materials and techniques that support the design process and not the reverse way around." This, Thulstrup urges, does not only apply to creating products and new projects: "It's also about us as human beings; what we eat and drink and how we live our life," he says. "It all goes together. And our wellbeing improves when we aren't completely panicked about needing to be everywhere at the same time. I hope we will look more wholesomely at what our ambitions mean in the years to come, and leave behind what we thought it means to be a successful designer or architect."