Haus Hohlen by Jochen Specht
Jochen Specht created the 'Haus Hohlen', renovating an old house originally built in 1961. The owner needed to expand the space to accommodate a family of four. What the architects made out of it is quite impressive. The only thing they kept was the existing stone work. The other obsolete fixtures and ineffectual refurbishments were dismantled. Due to the position of 'Haus Hohlen' in the middle of a natural setting, a large amount of glass was used. Well-proportioned windows offer great views to the valley and the forest. Together with randomly arrayed closed wall elements, the windows generate a sophisticated pattern façade which offers both open and more shielded spaces indoors.
Inside, it was important to keep the old house's structure recognizable within the new: old windows became passageways, an old kitchen window became a pass-through; another window became a niche for a basin. All rooms are equipped with floor heating, and therefore a new screed was necessary for the whole building. the screed's surface was merely sanded, no additional flooring was used.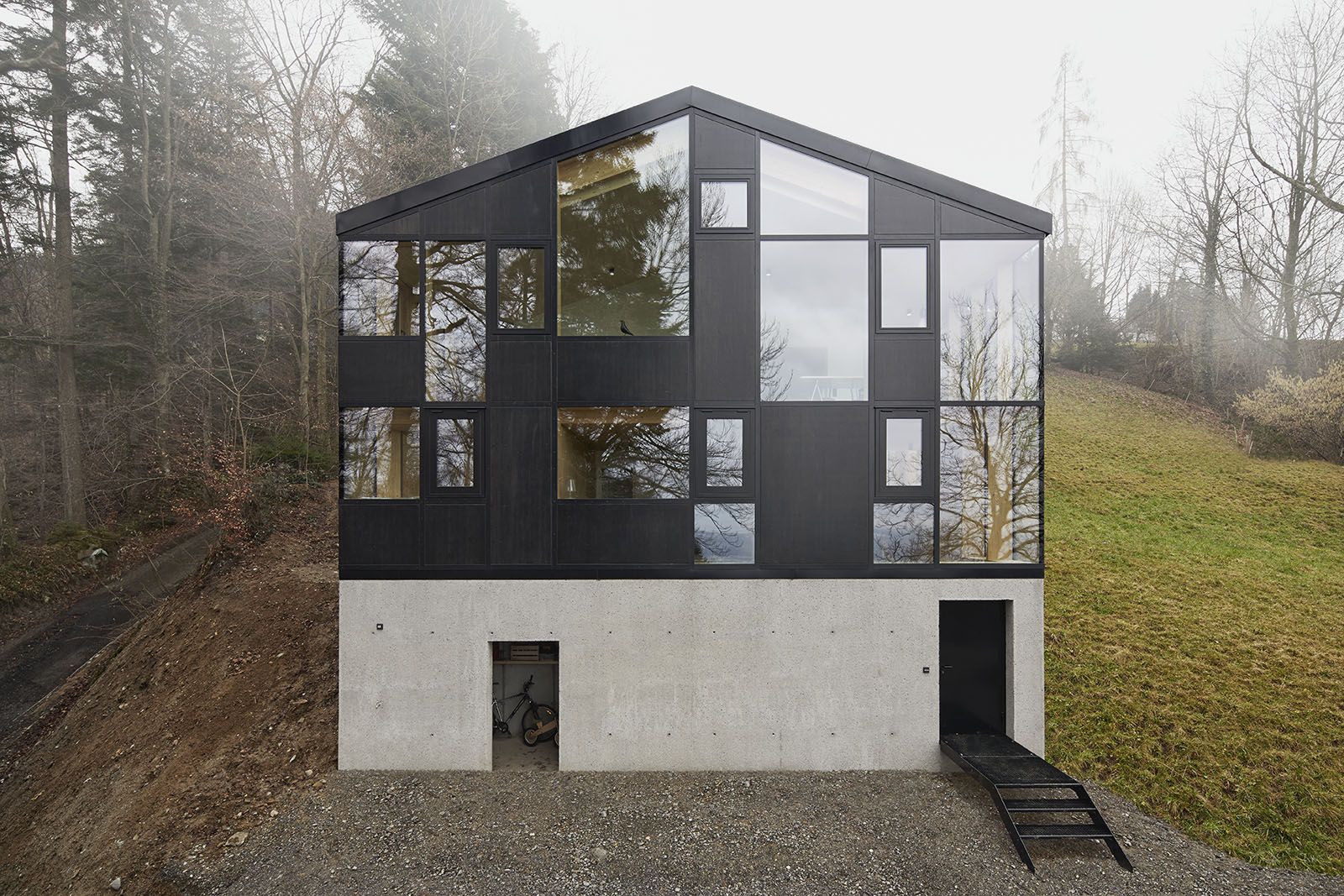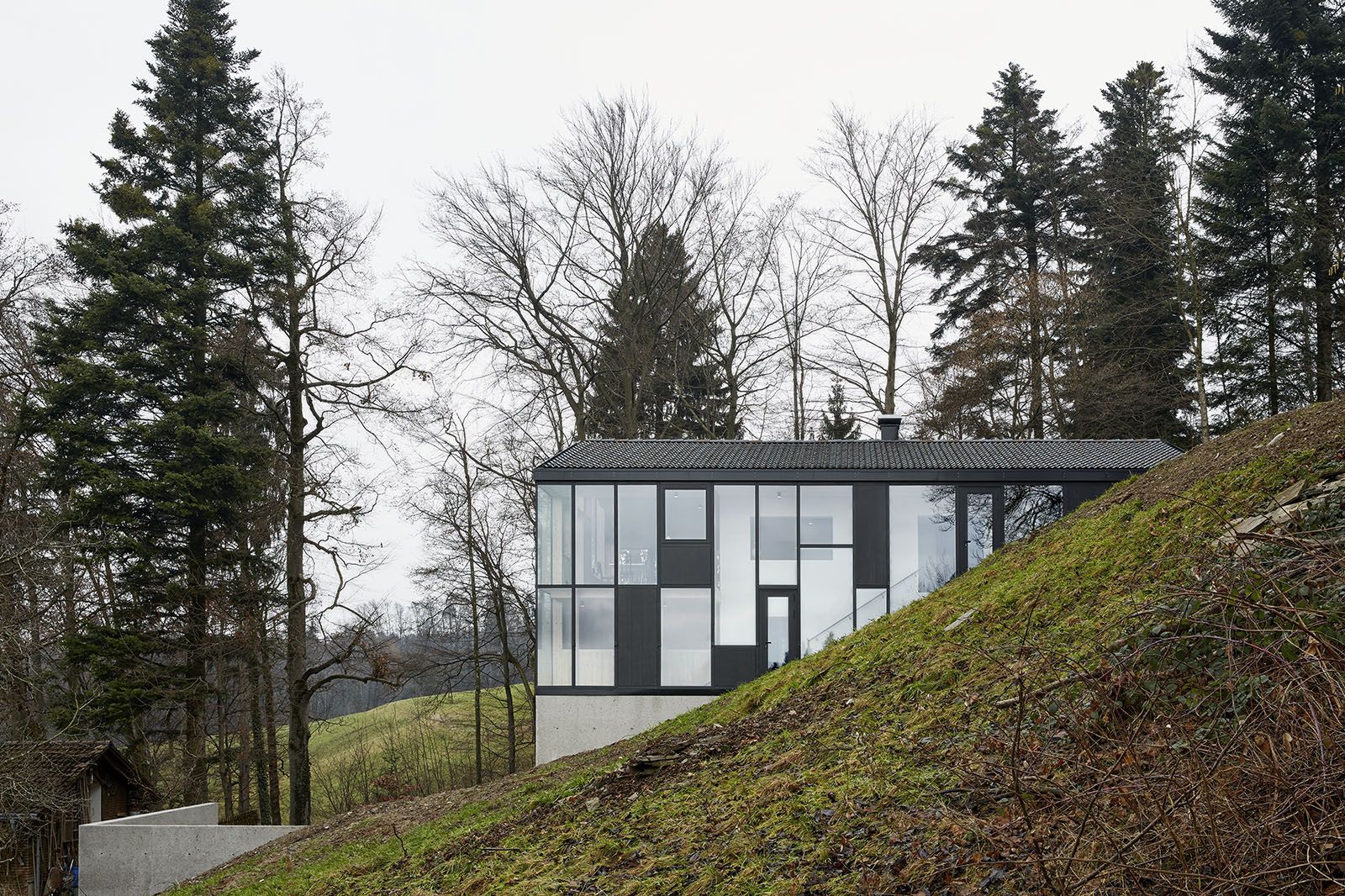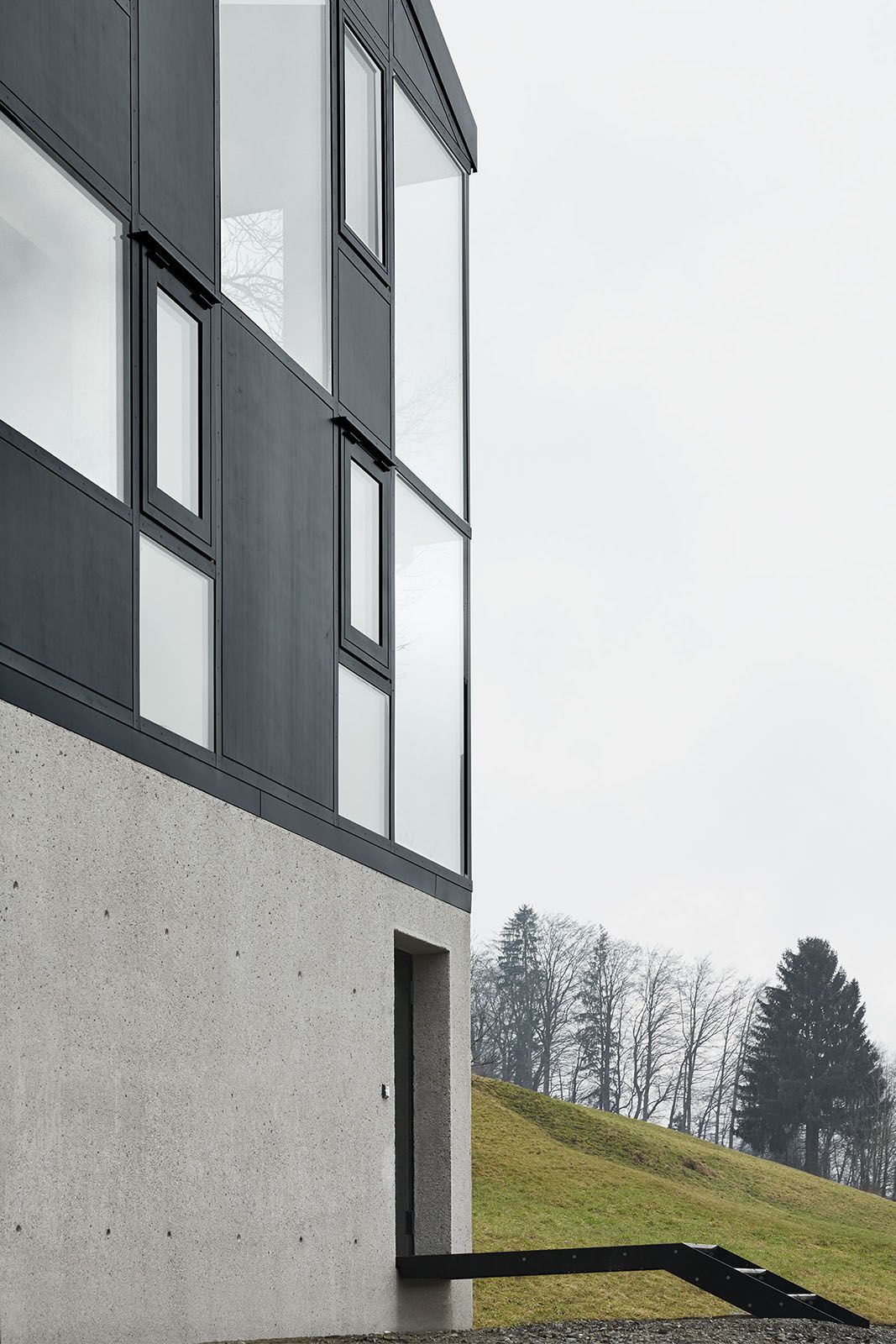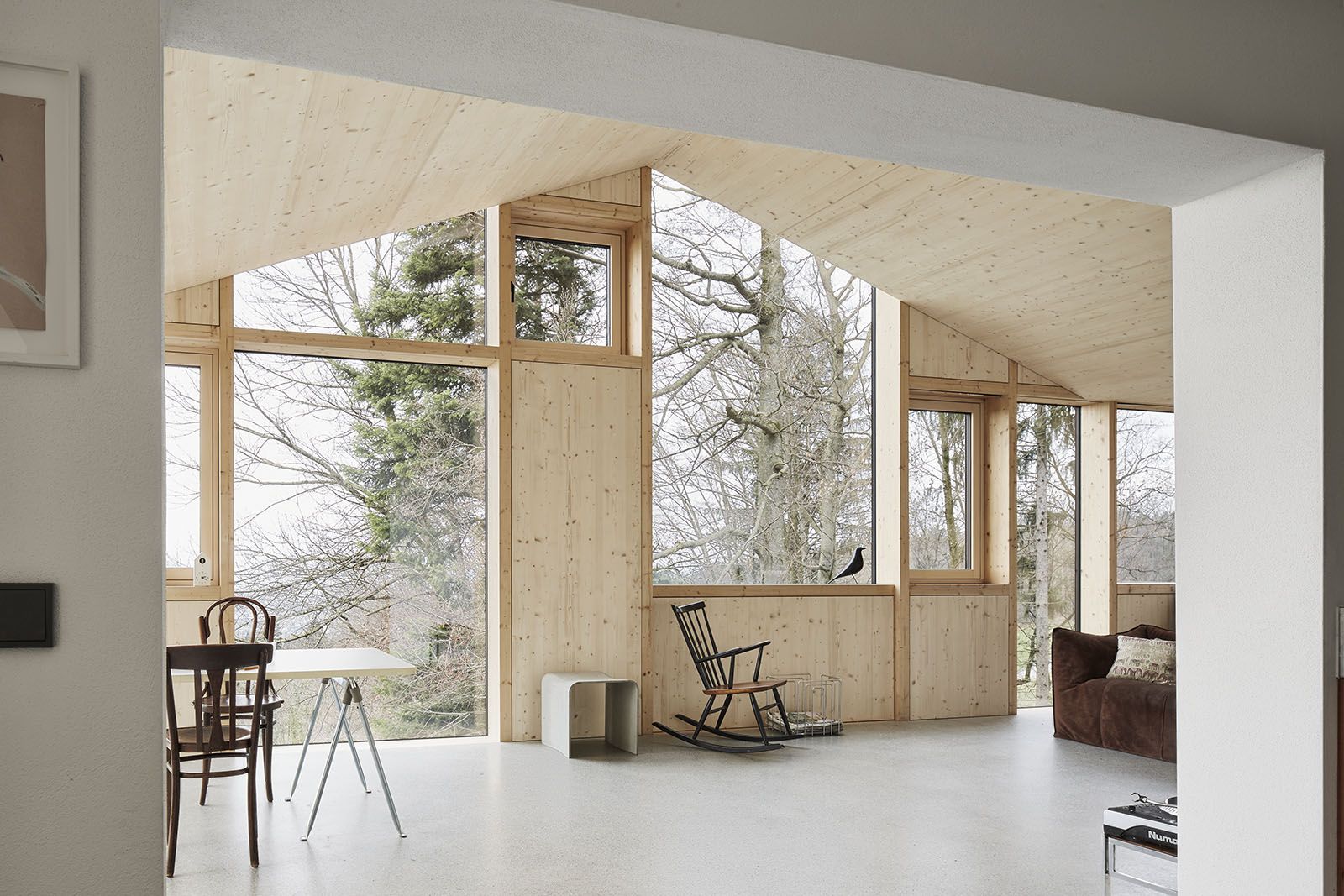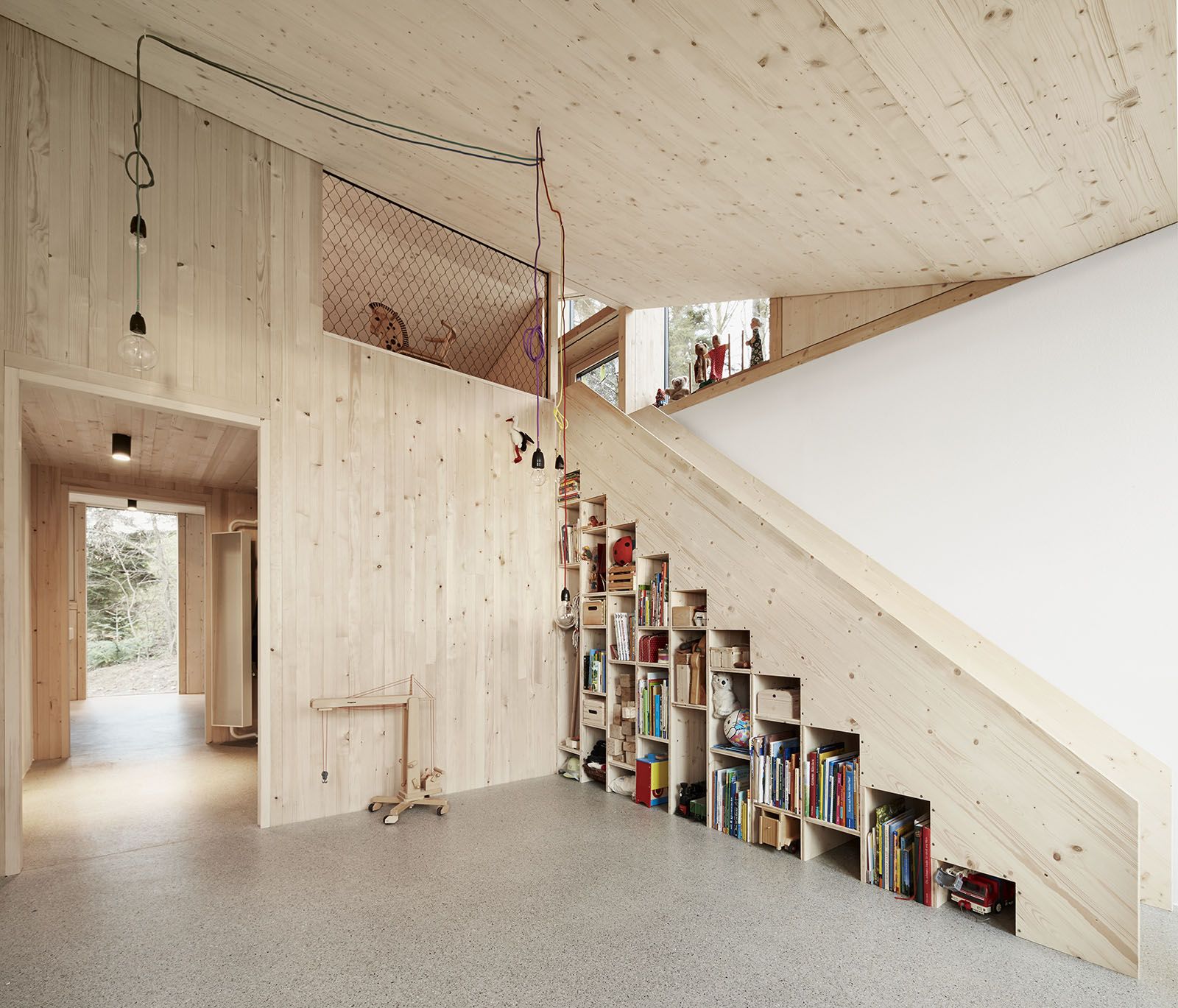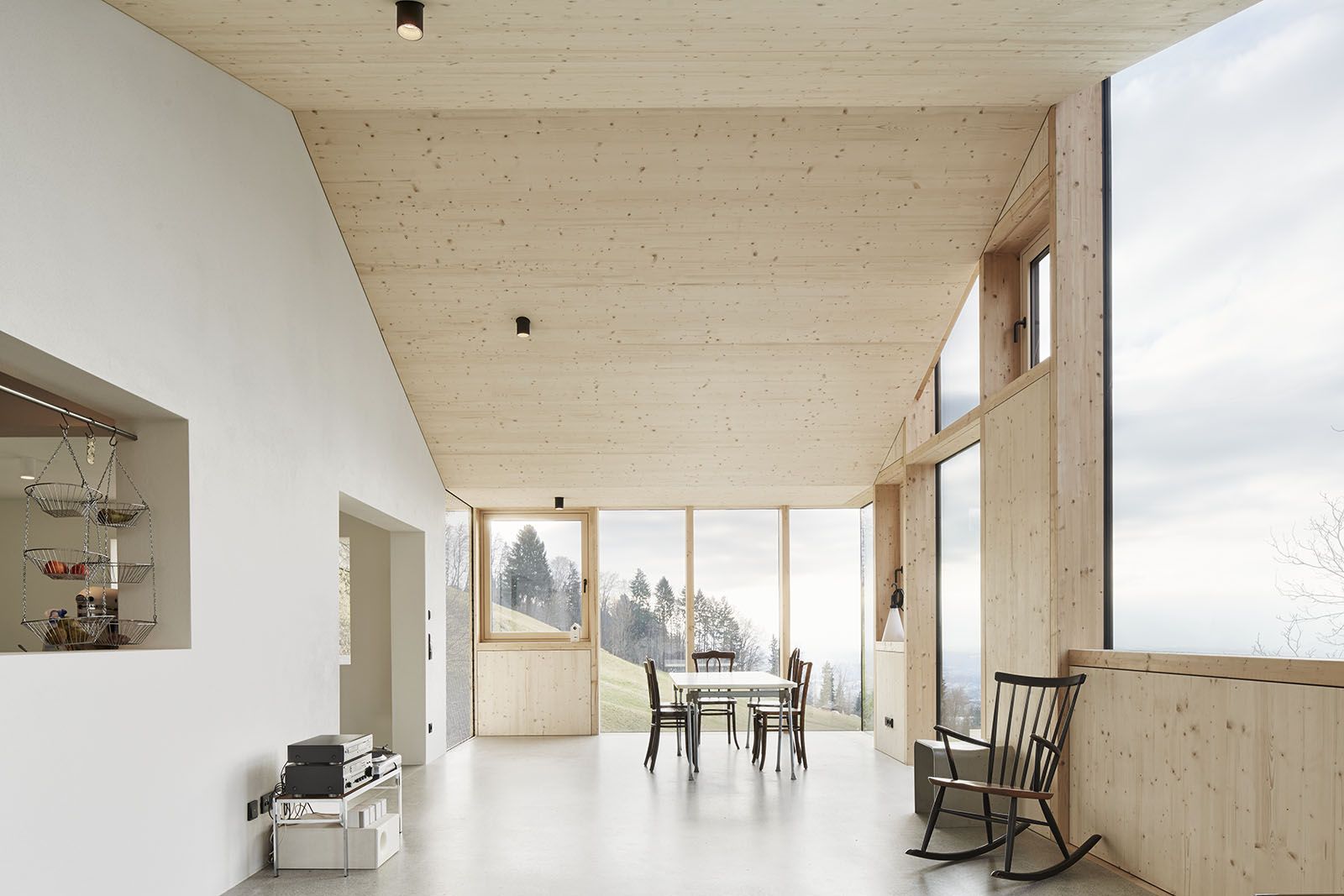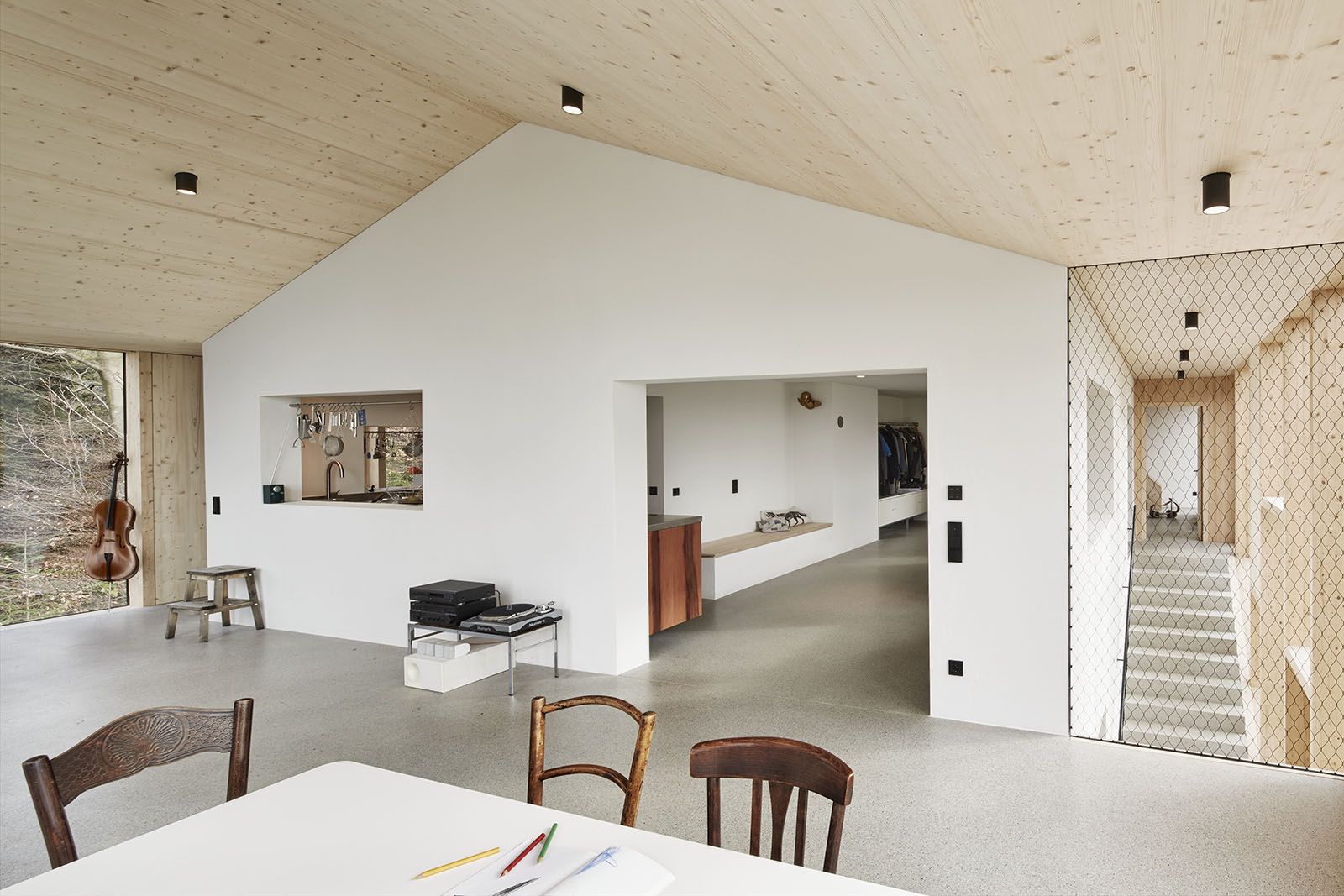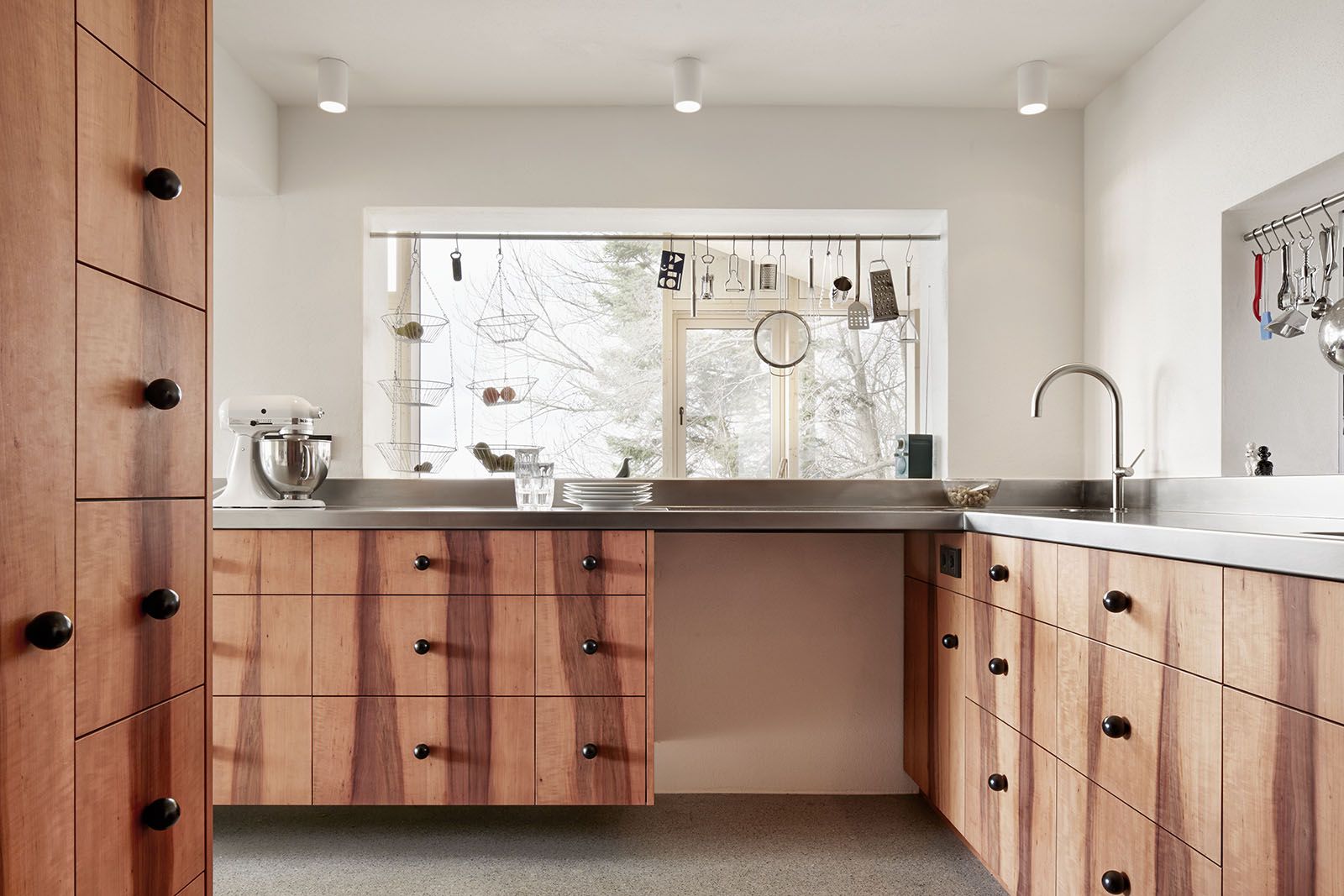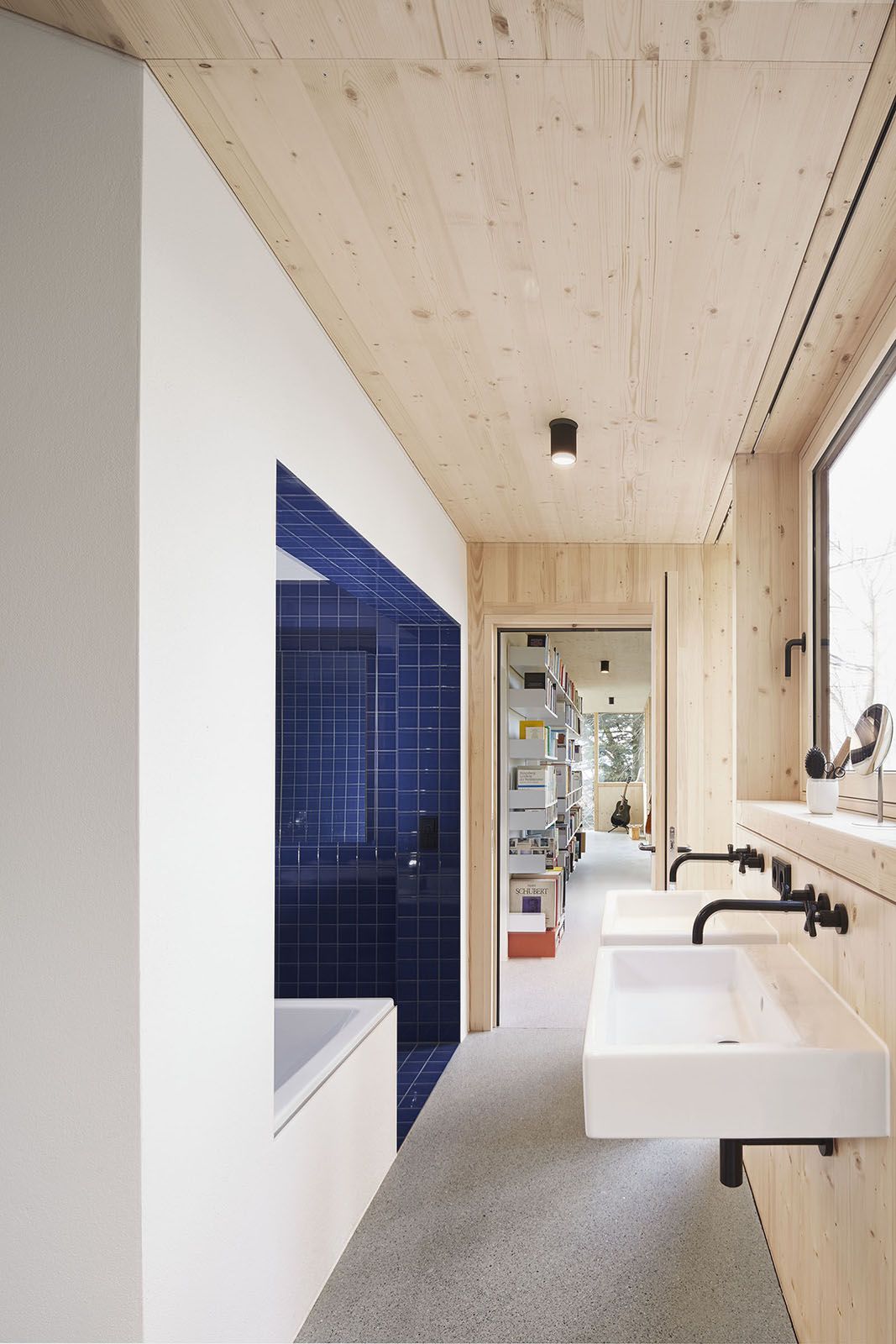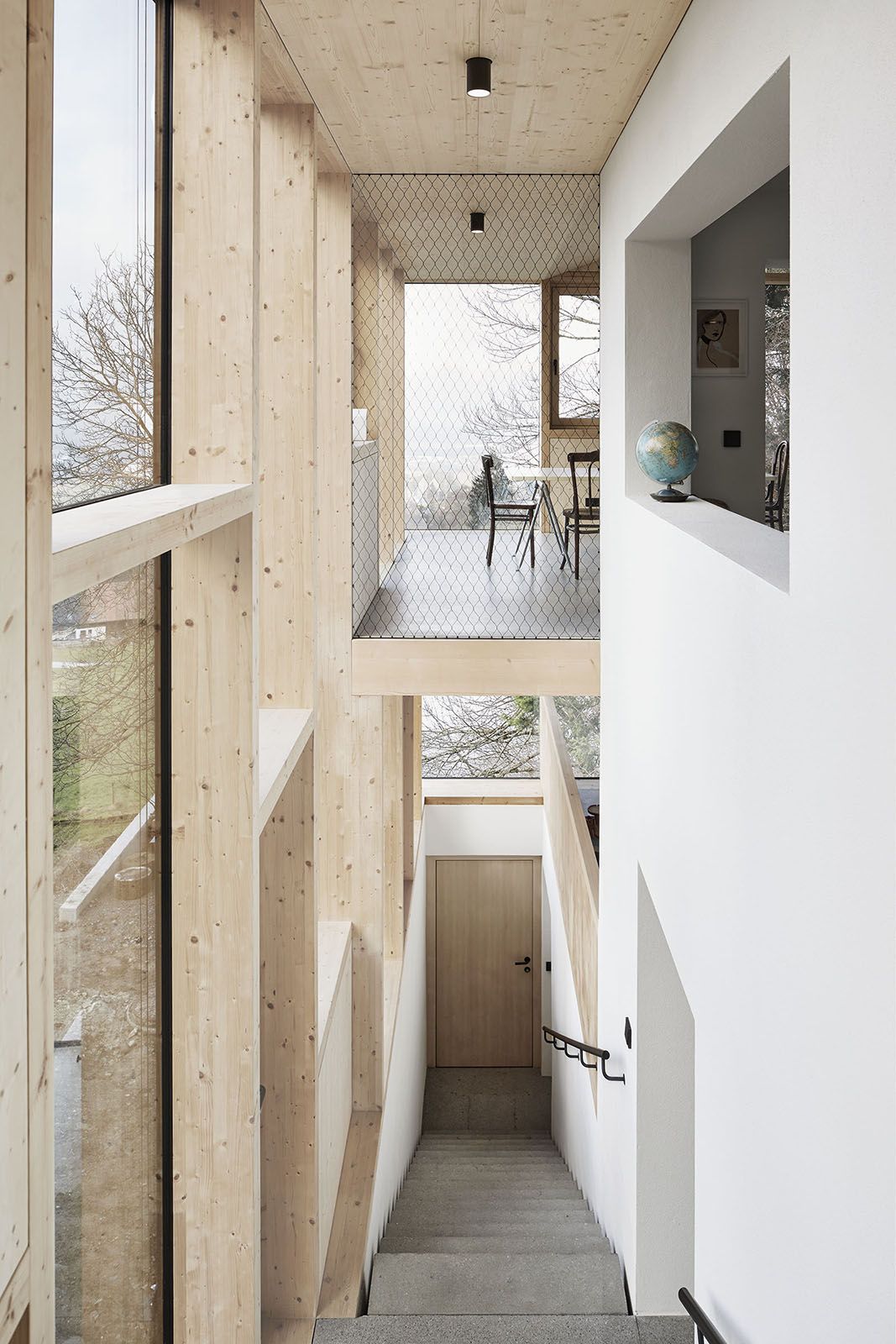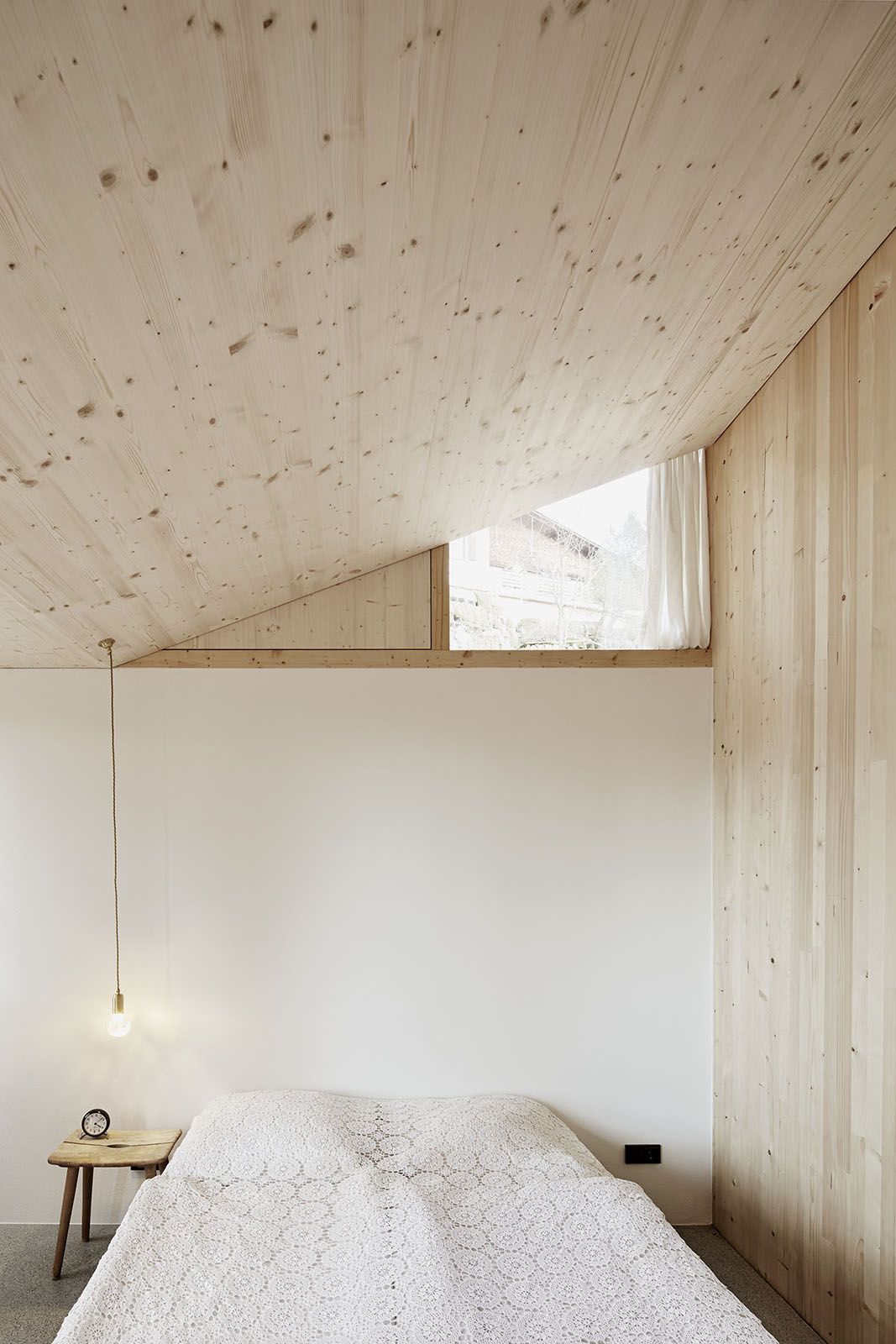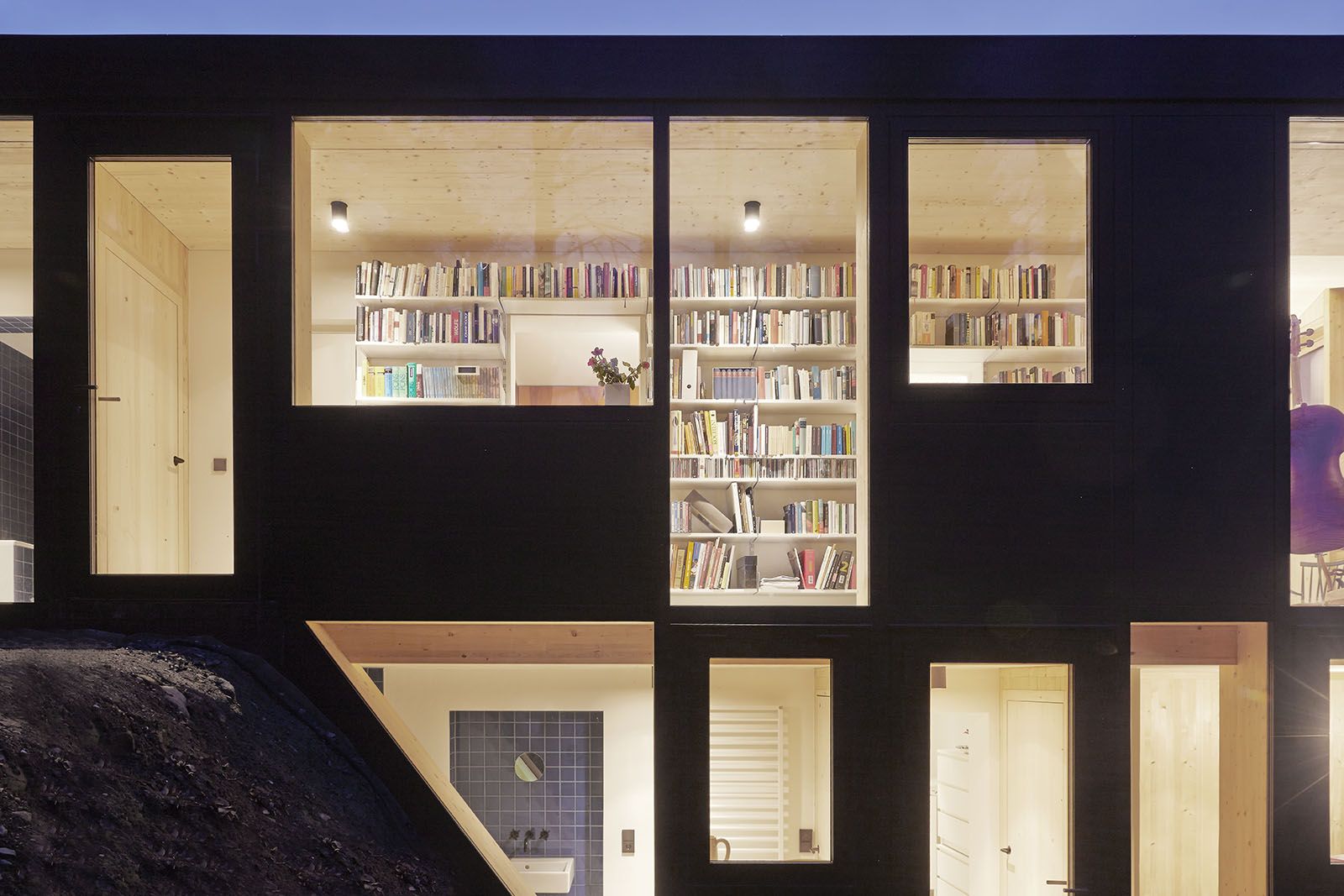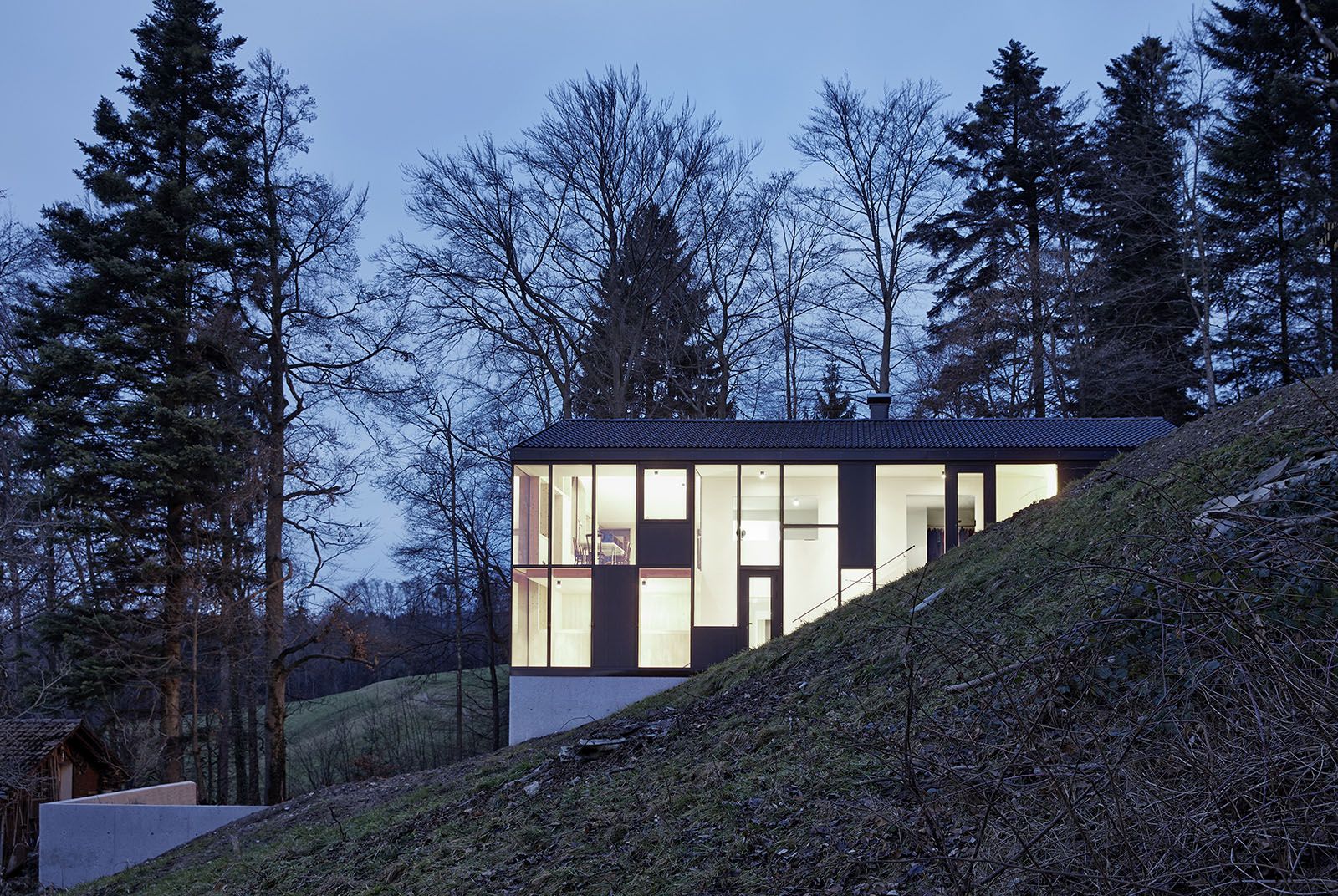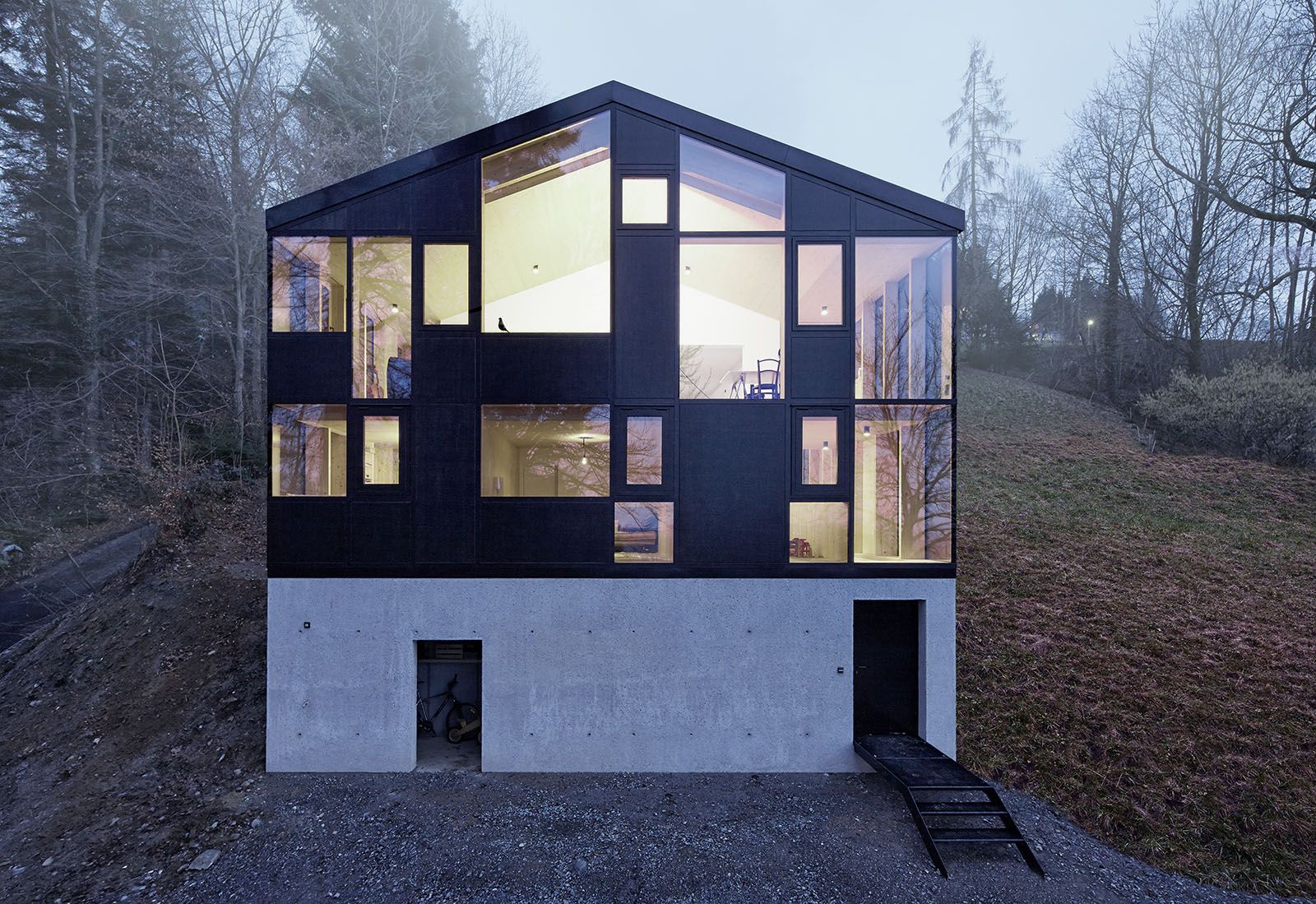 All images © Adolf Bereuter