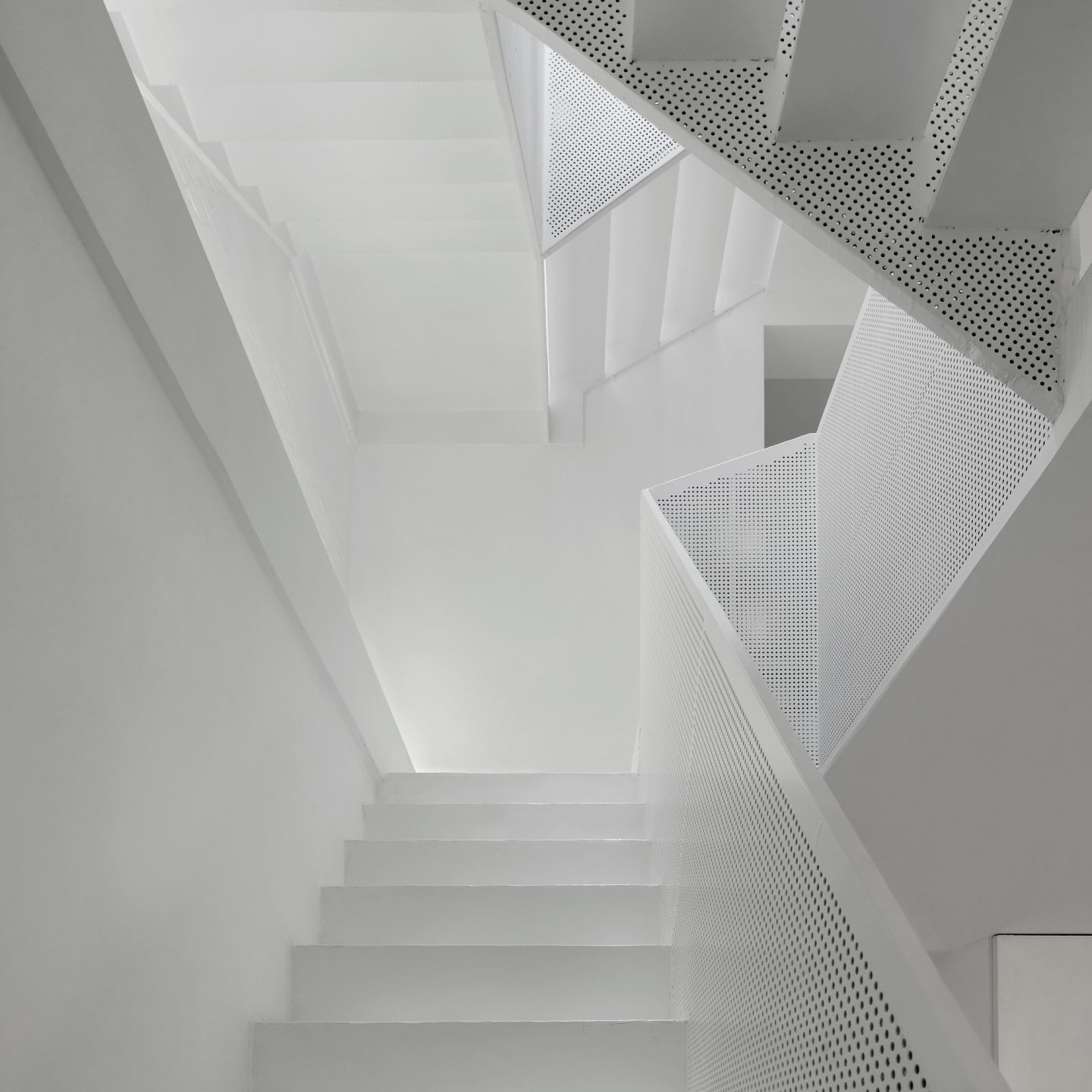 Archstudio's Transformative Renovation Of An All-White Hutong House In Beijing
The Beijing practice Archstudio has completed 'Xinsi Hutong House', a renovation of an unassuming home in the city's Dongcheng District. The all-white interior offers a contemporary take on the tradition of Chinese Hutongs.
In the 1950s and the following decades, it became customary in Beijing to demolish entire clusters of Hutongs—which are narrow lanes or alleyway in residential areas whereby every house is connected to one another. Perhaps under pressure to synch with western architectural ideals, or perhaps to move on from relics of its imperialist history, the city began replacing traditional Hutong homes with imposing apartment complexes and harsh, concrete buildings with large footprints. In recent years many Chinese architects have pushed back against this direction, aiming to restore the architecture in remaining Hutongs, and thereby preserve their aesthetic traditions and culture.
Archstudio is contributing to this movement with their renovation of 'Xinsi Hutong House'. Traditionally, Hutong homes have few windows to ensure privacy from close-by neighbors, subsequently, they are often very dark. Keeping in line with the closed-off nature of these houses, the exterior of the street-facing three-storey home is an all-gray brick facade. Yet inside, the all-white rooms, floors, and ceilings bring "the space back into a pure and abstract state," explain the architects. They say the aim of the project was to "reshape a bright, transparent, and clean atmosphere for the interior space." Light pours in through the roof, where residents can climb up the staircase into a glass vitrine that opens onto a rooftop terrace.