Courtyard House by NO ARCHITECTURE
NO ARCHITECTURE completed the Courtyard House in Aurora, OR. The structure is located on a hill, cantilevering towards views of the Pudding River. Entered through a sunken entrance court, the living spaces unfold in a continuous loop around a faceted glass courtyard.
The glass courtyard optimizes passive solar gain and brings light and air into the below ground interiors. There, two L-shaped cores also define interior circulation and contain all requirements for daily living, such as bathrooms, showers, closets, kitchen and mechanicals. In contrast to a conventional house with a series of unused bedrooms, during the day the Courtyard House is experienced as a single loft with every room becoming living, while at night every room becoming sleeping.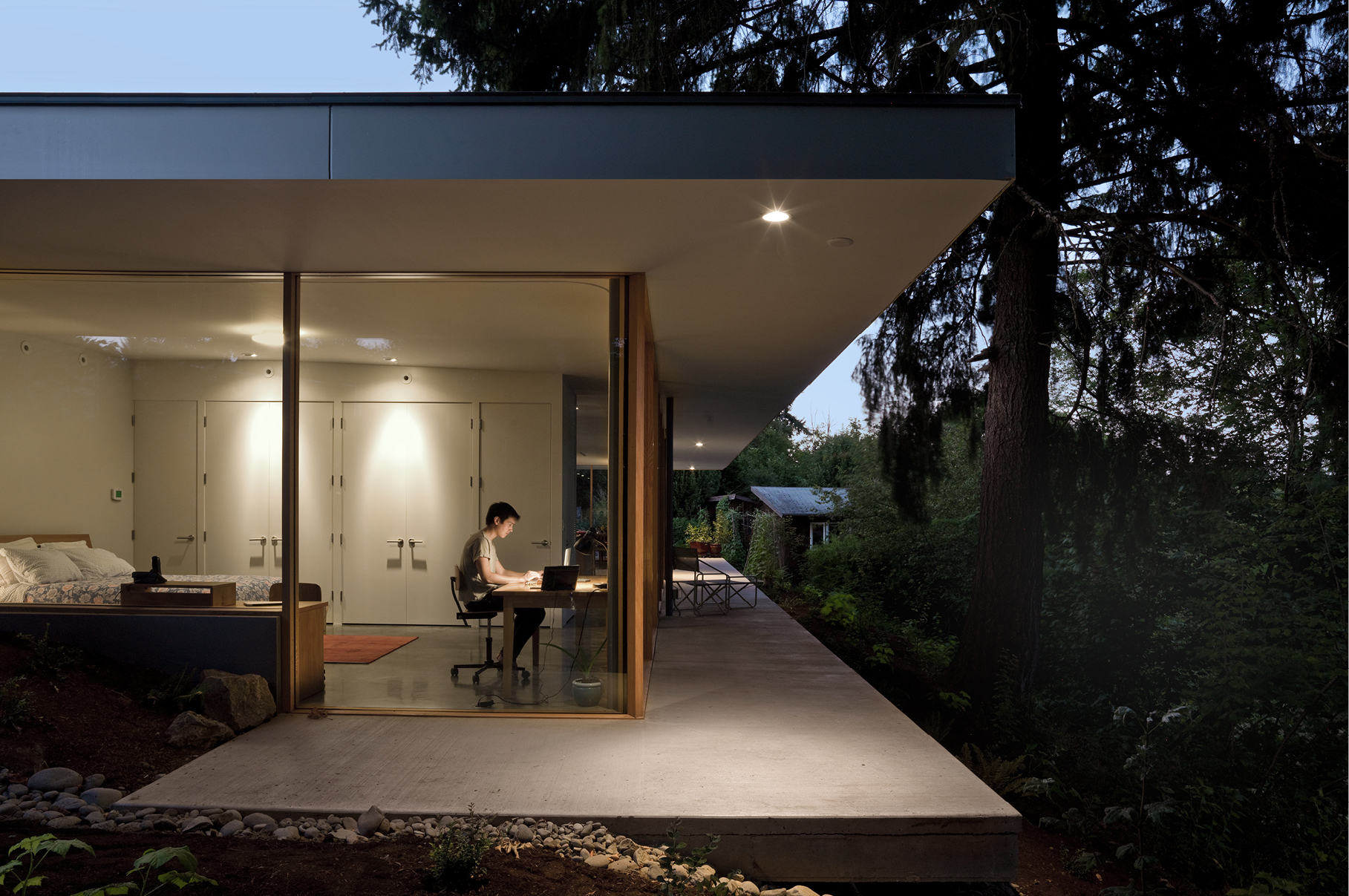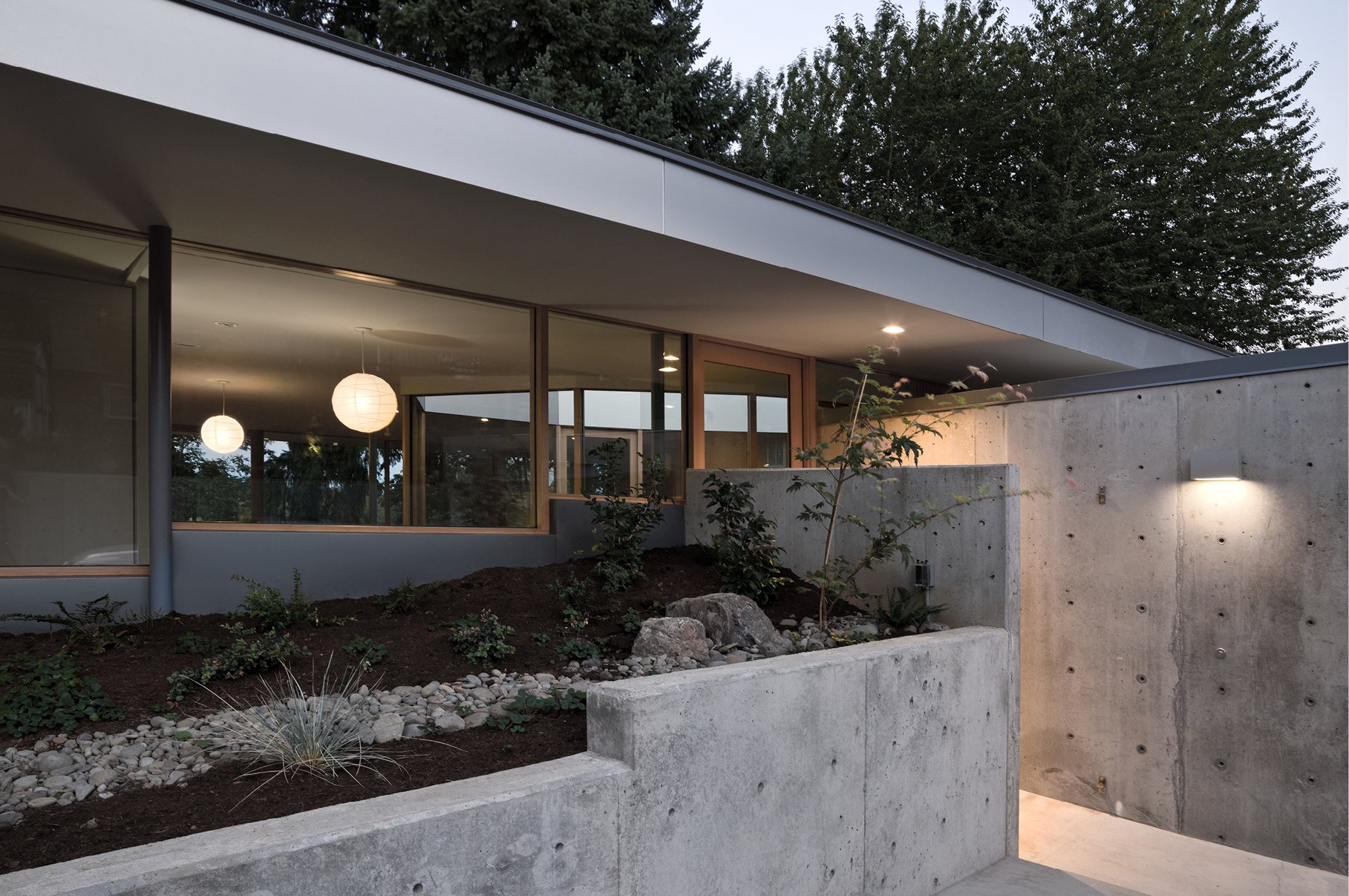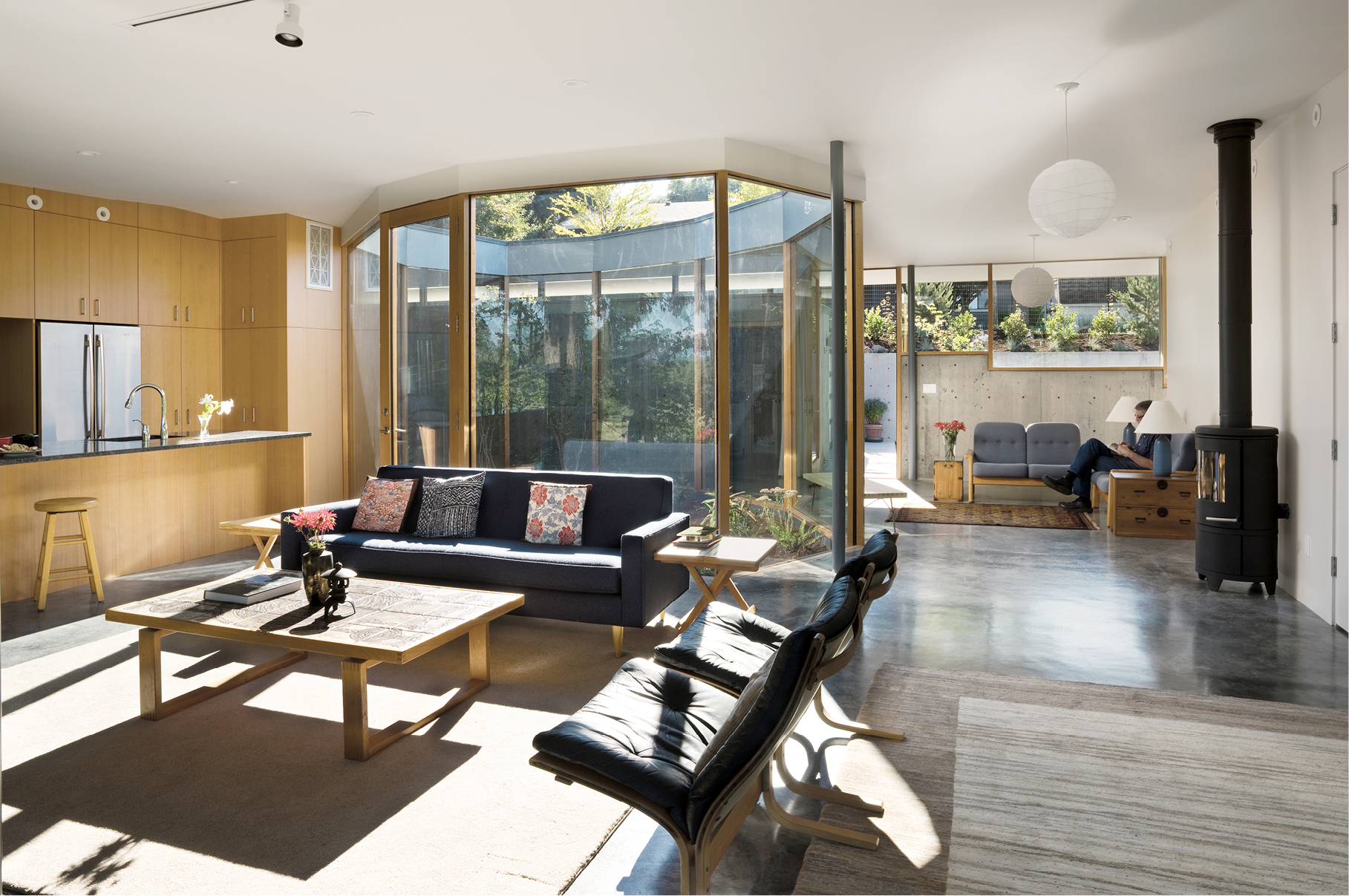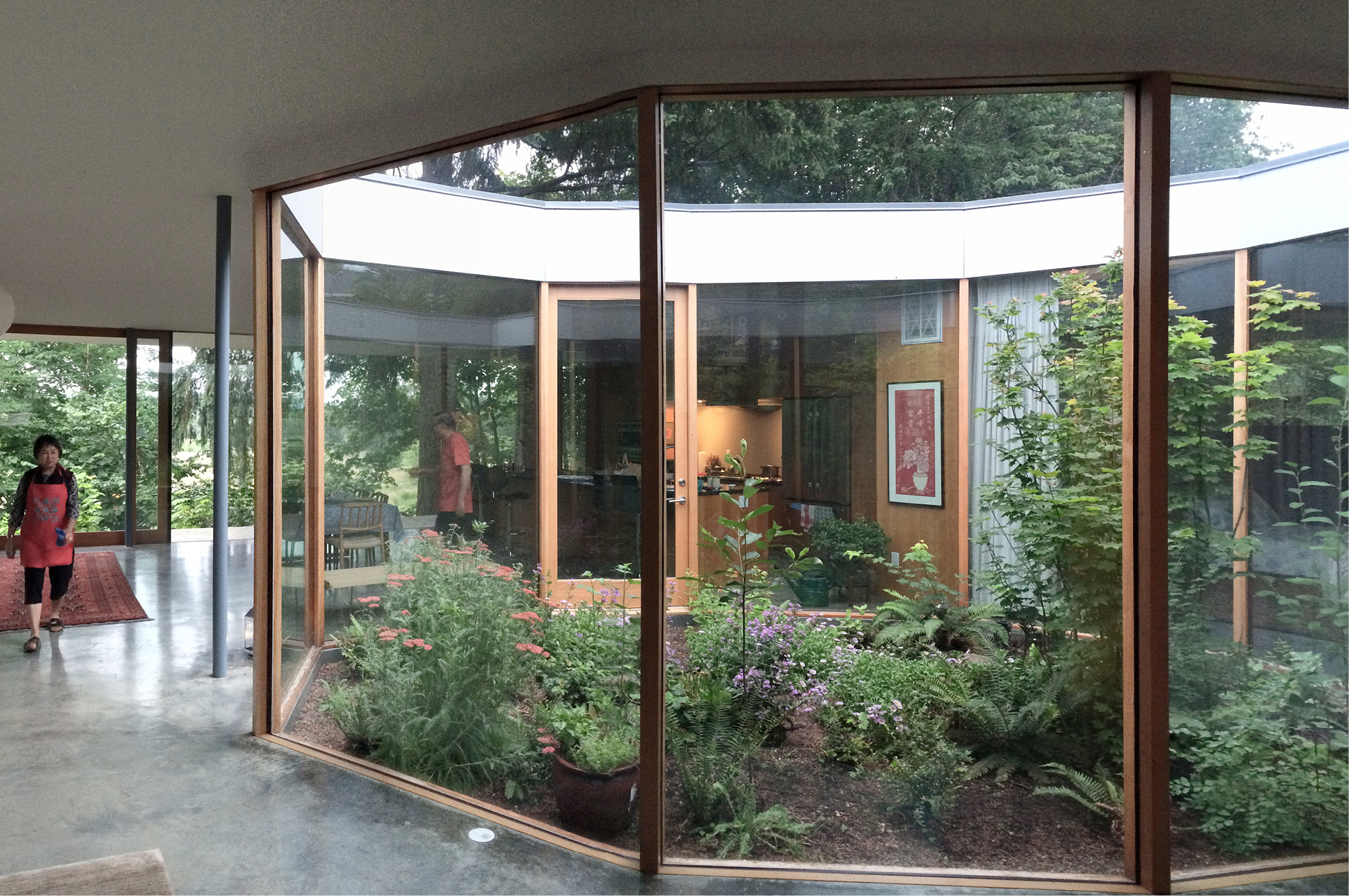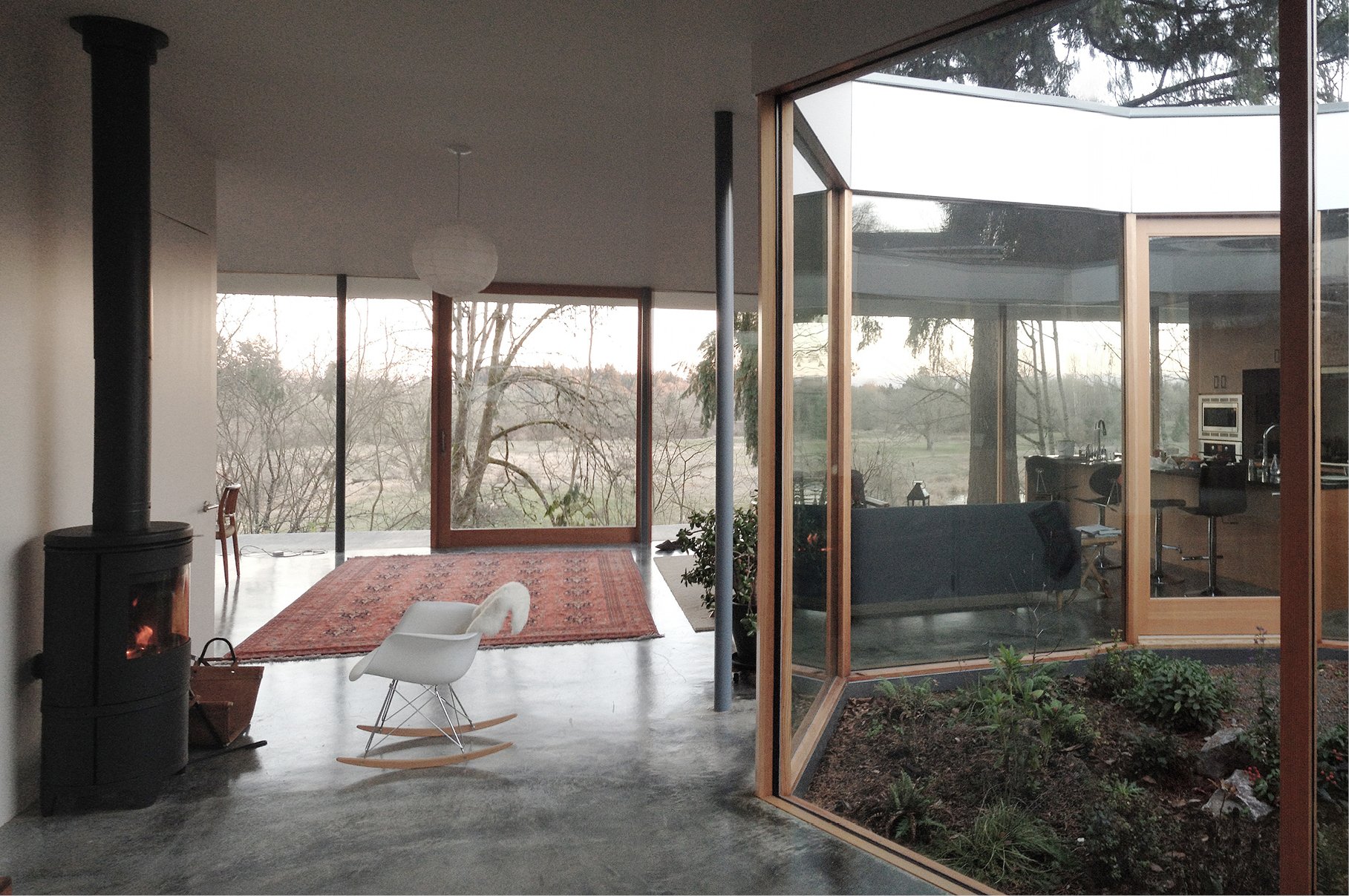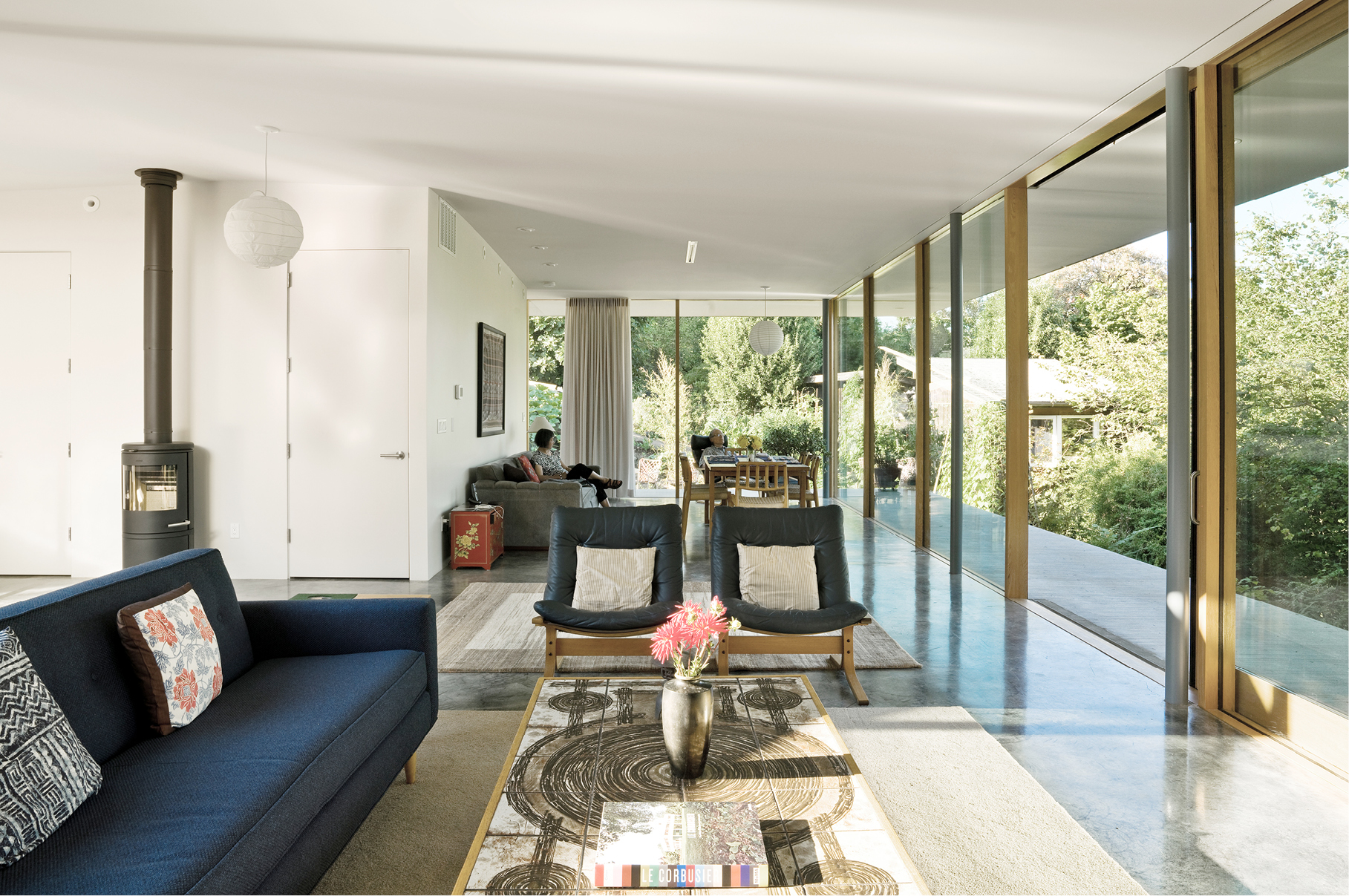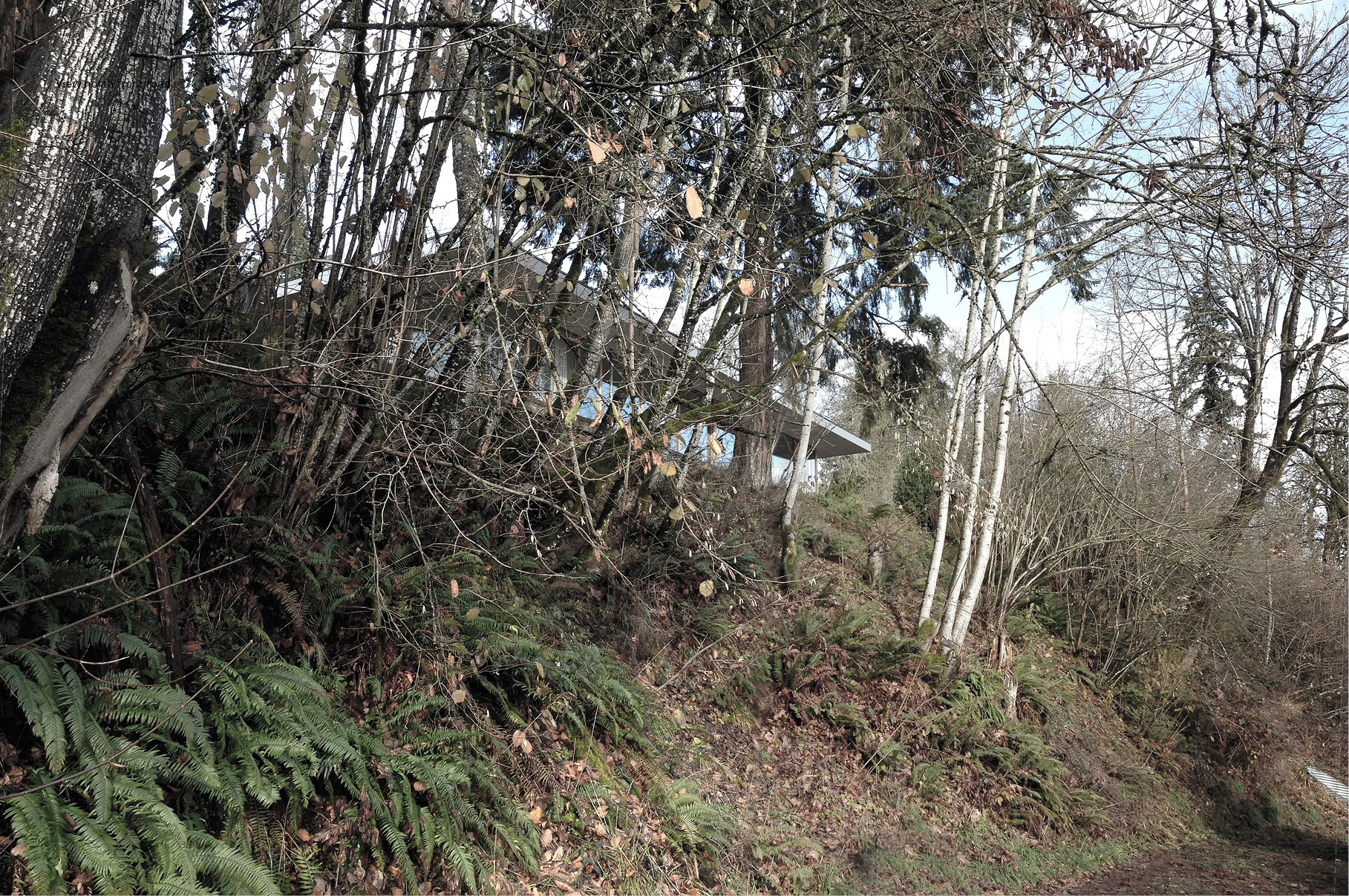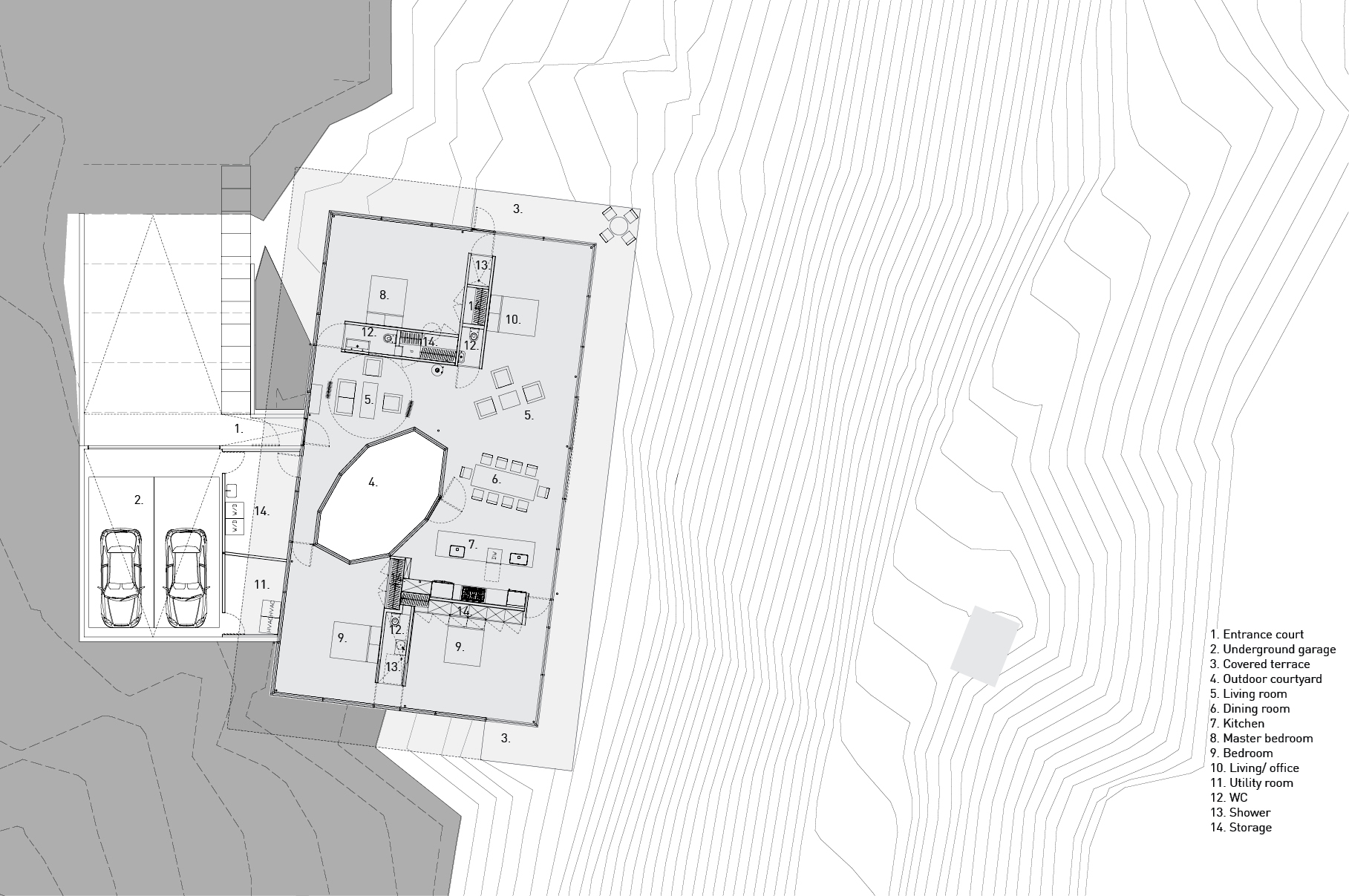 All images © Michael Weber, NO ARCHITECTURE