18.36.54 House by Daniel Libeskind
The name of the 18.36.54 House created by Daniel Libeskind derives from the 18 planes, 36 points, and 54 lines of the spiraling ribbon which defines its living spaces.
This figure, situated on 54 bucolic acres in western Connecticut is clad in mirror-finish bronzed stainless steel and, as such, is never experienced the same way twice. Its reflective luster accentuates and exaggerates environmental changes as weather, time-of-day, and seasons turn around it. The interior finishes, cabinetry, and built-in furniture are custom handcrafted from locally harvested oak planks. Circulation throughout the home is seamless and free-flowing, a theme which carries through in the nearly- nonexistent distinction between inside and outside.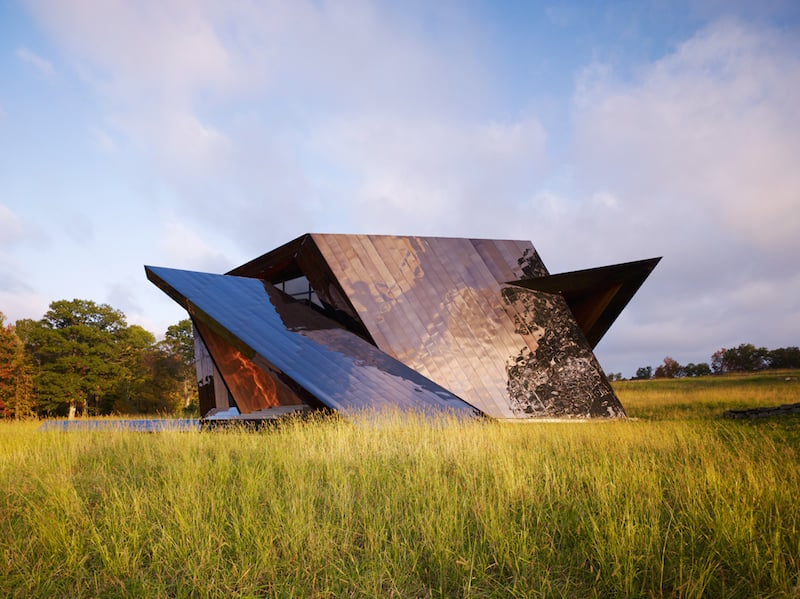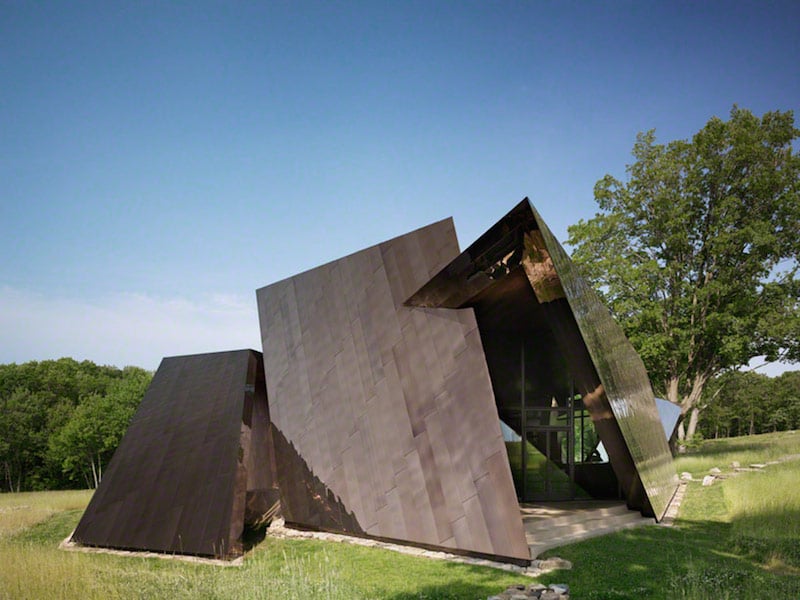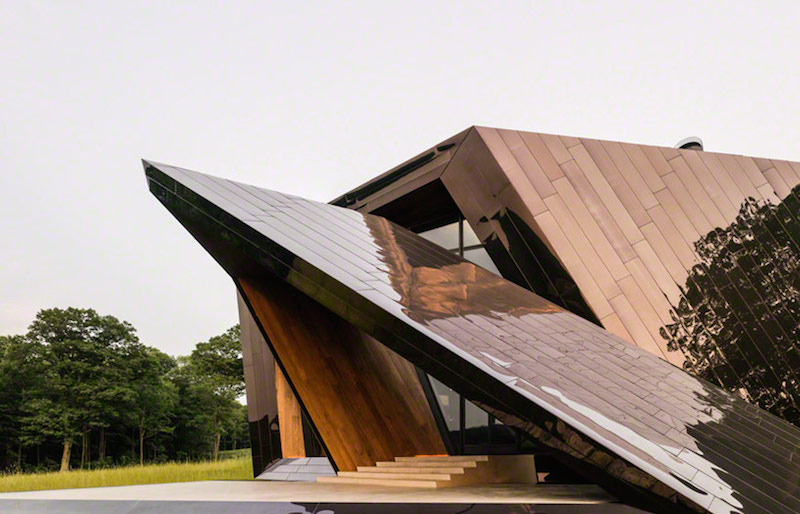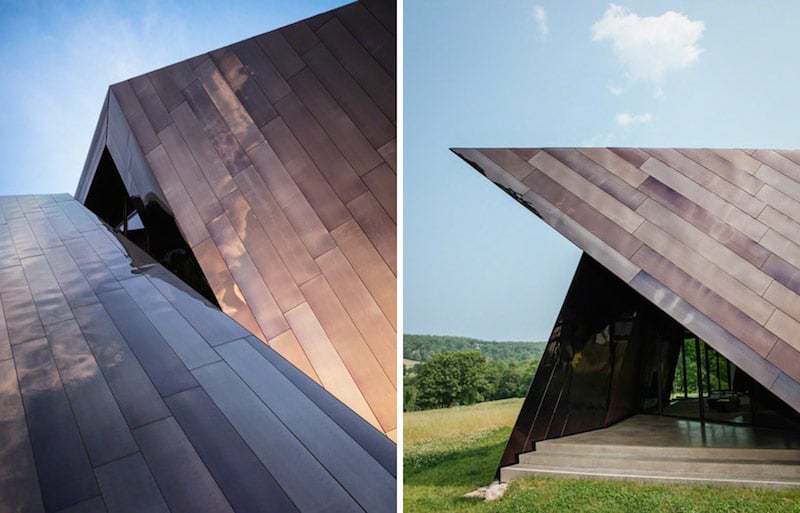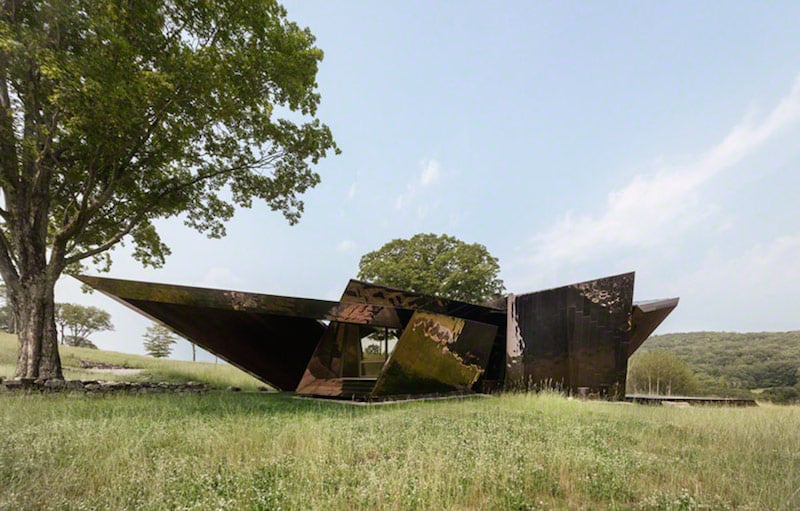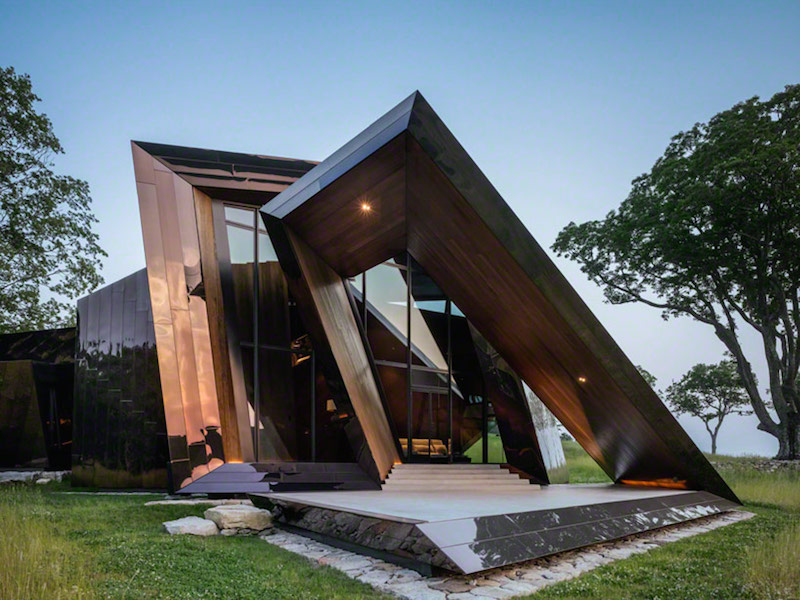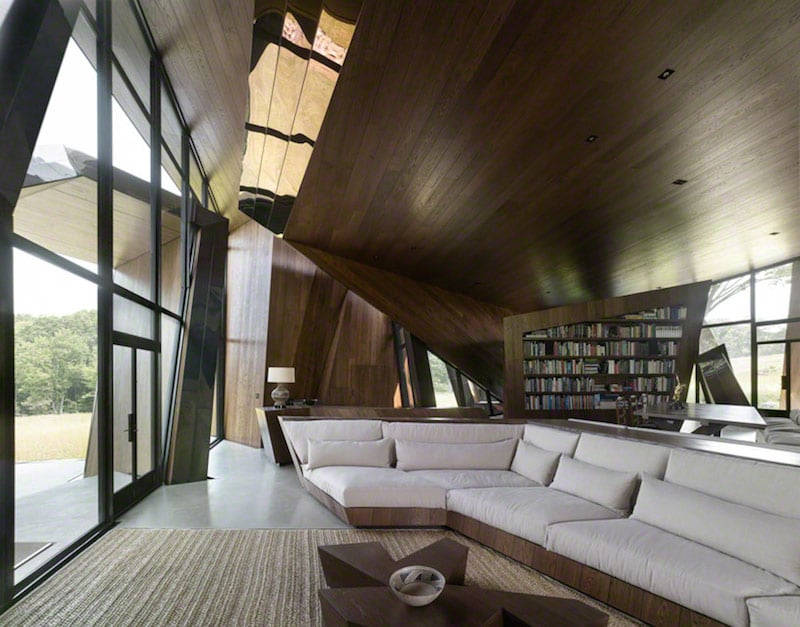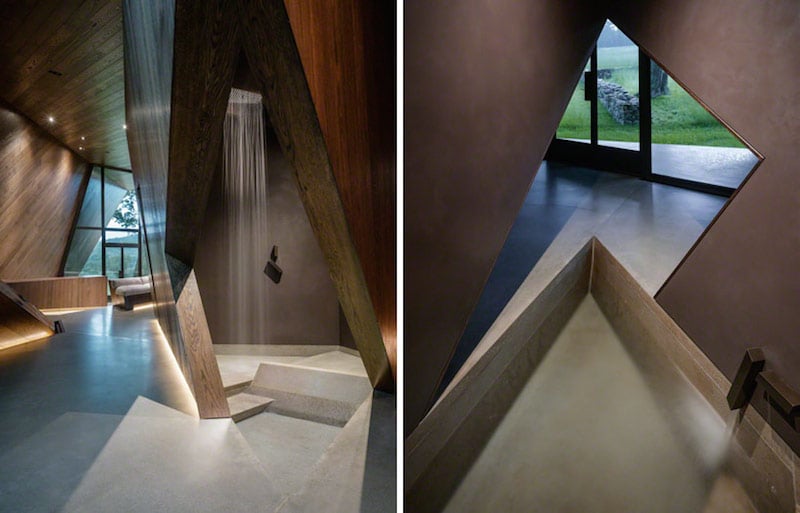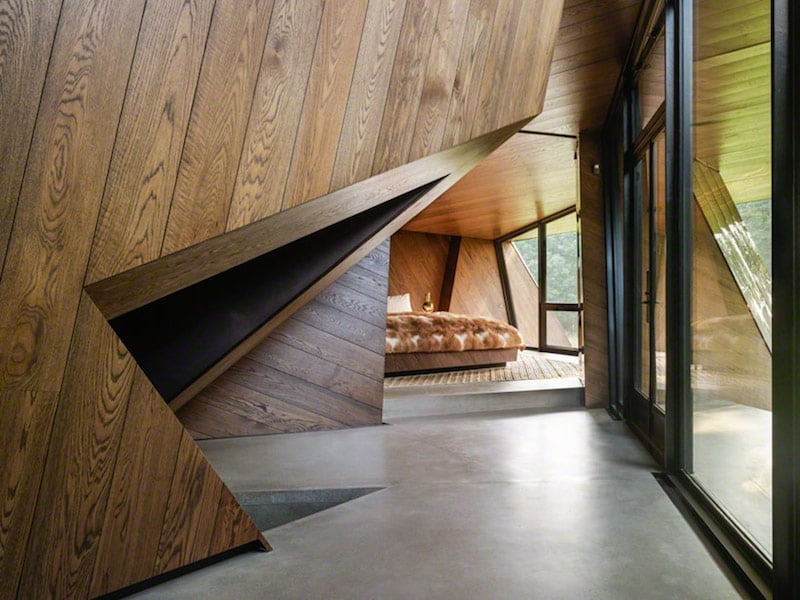 All images © Nikolas Koenig | Via: designboom