Maison aux Jeurs by Lacroix Chessex
lacroix chessex architectes finished the Maison aux Jeurs, a small retreat that overlooks Les Jeurs in Switzerland. It consists of a mineral pedestal on which bases a volume of dark wood protected from the ground. Situated at the limit of the cliff, the project plays subtly with the hillside of the site by peeling away from the ground and by opening on the valley.
Two big windows at the ground floor, the living room, the 1st stage, and the master bedroom, allow the landscape to blend with the inside of the house. The materiality of the project, all in untreated fir trees, the spatiality made by small dimensions, the set of levels, windows centering particular elements from the landscape, the link with the ground and the mineral base, all these elements confer to the project an atmosphere close to the traditional chalets.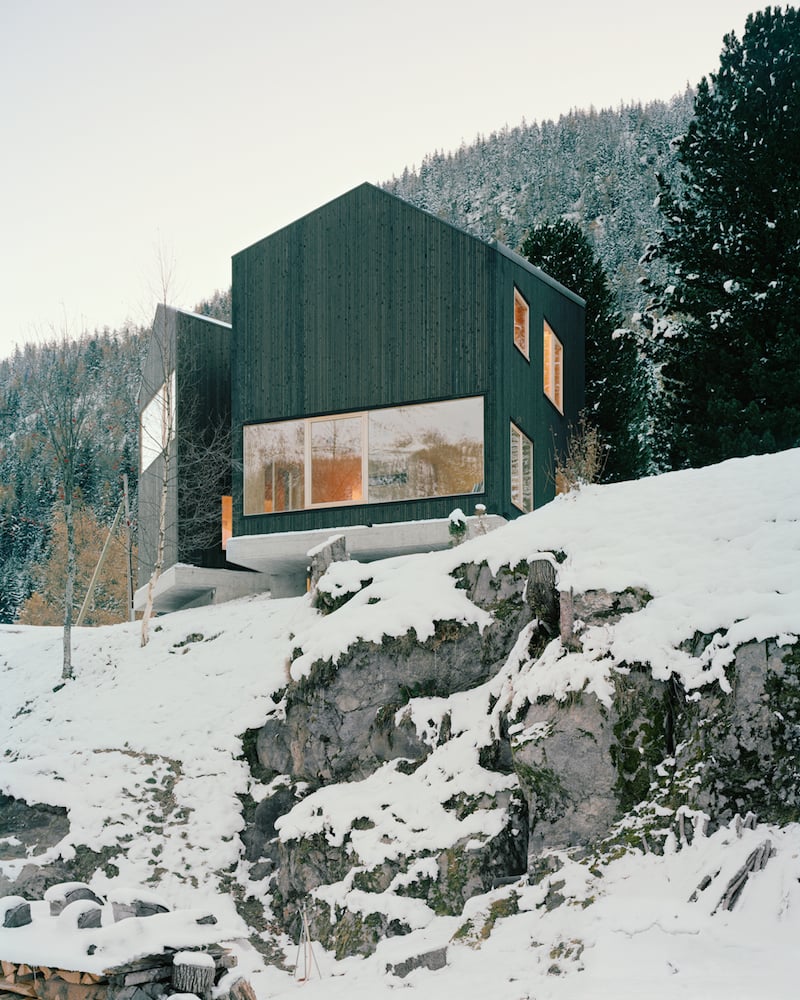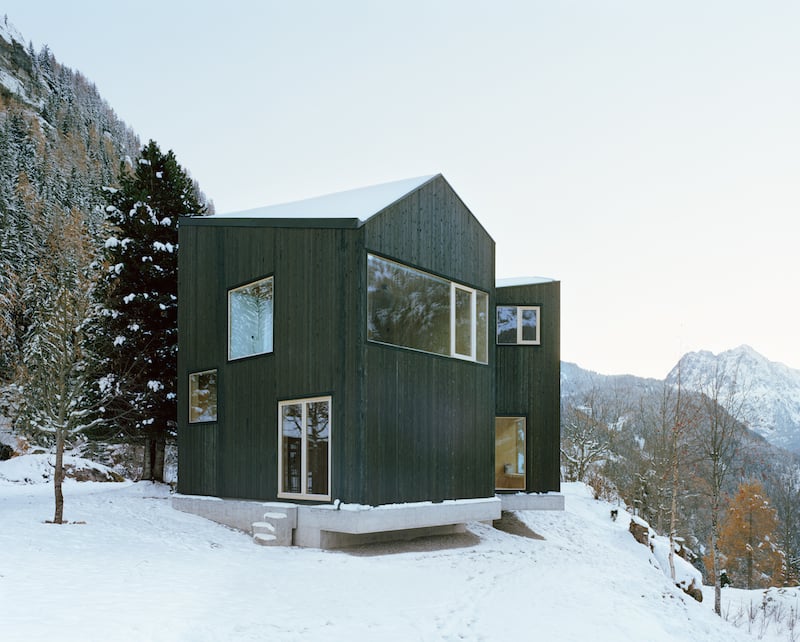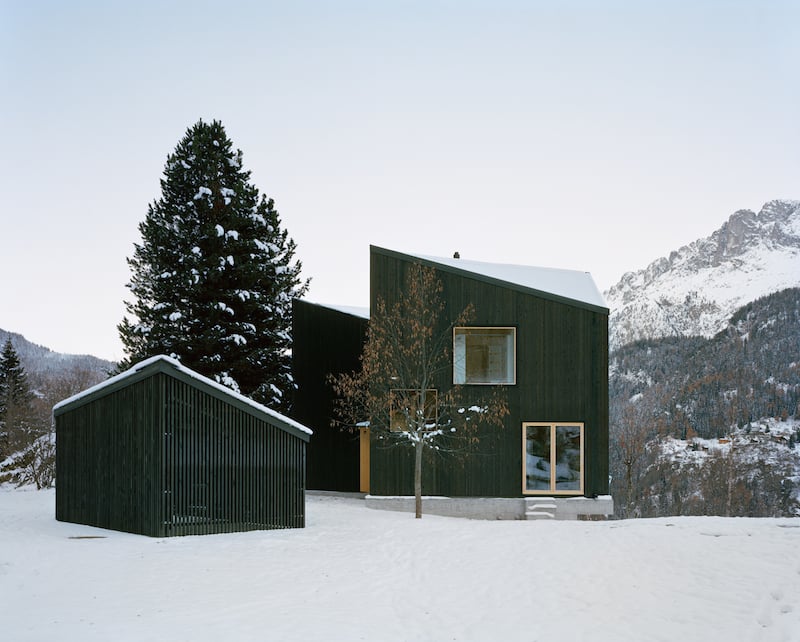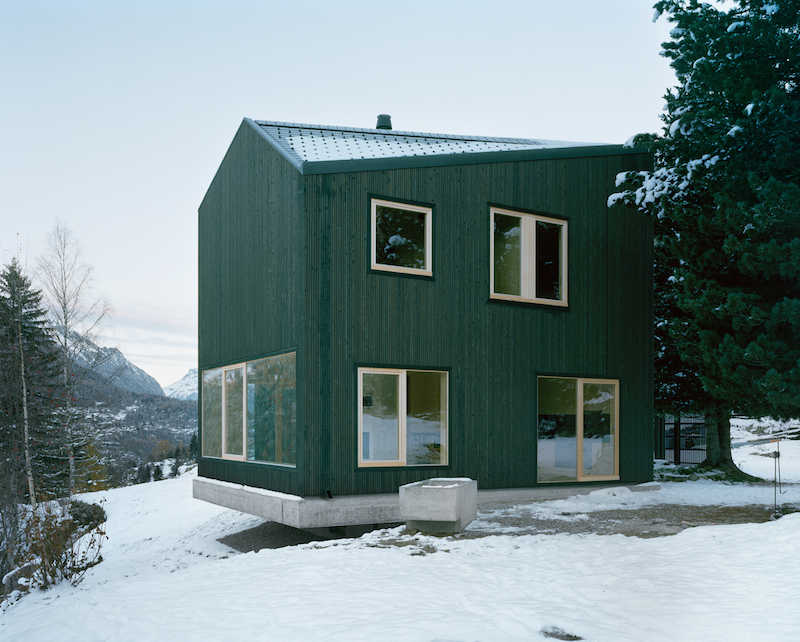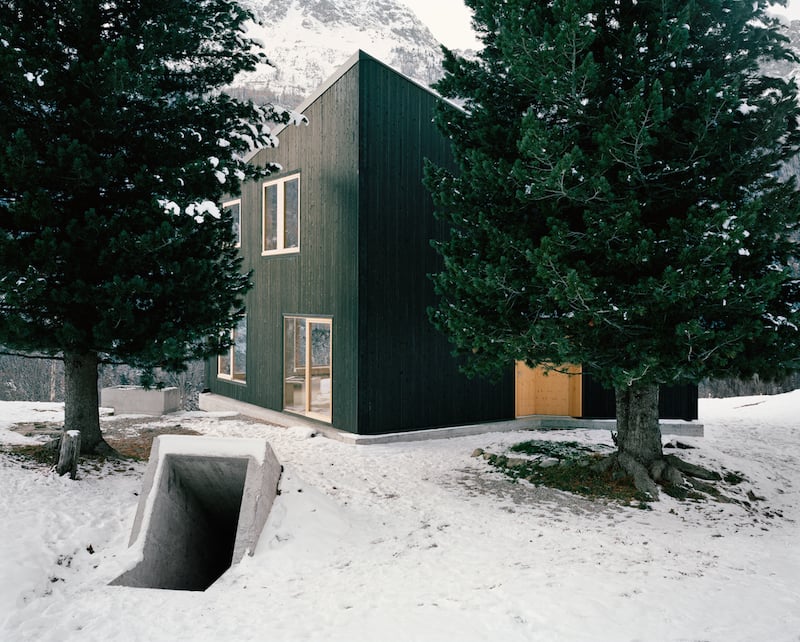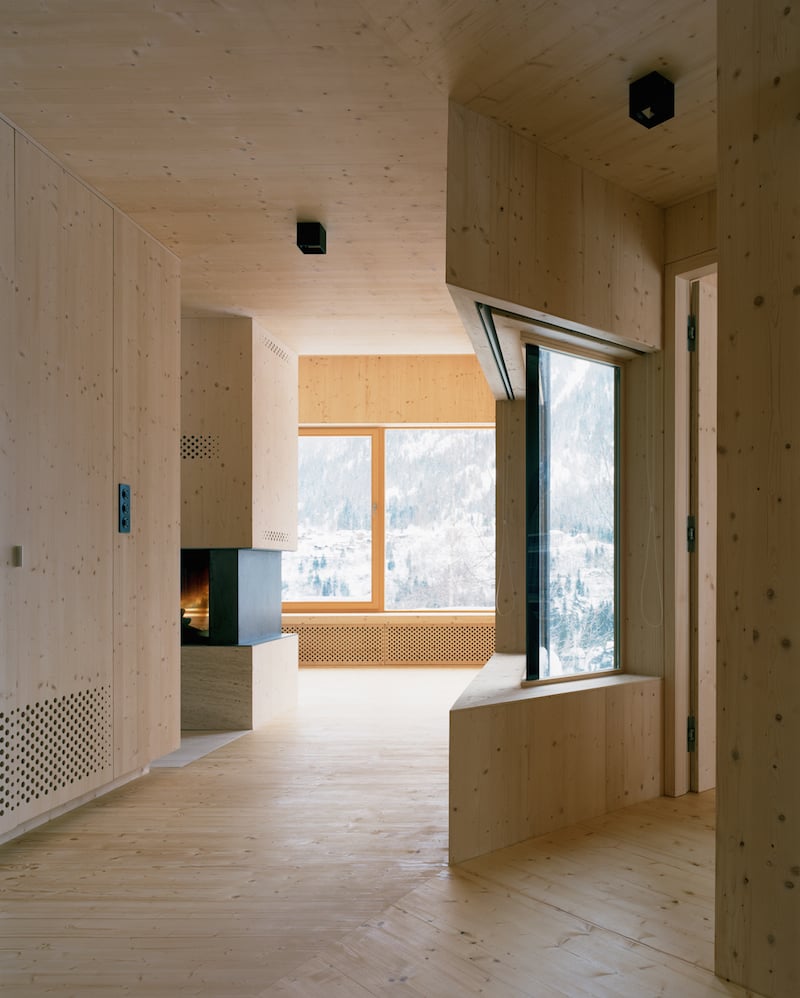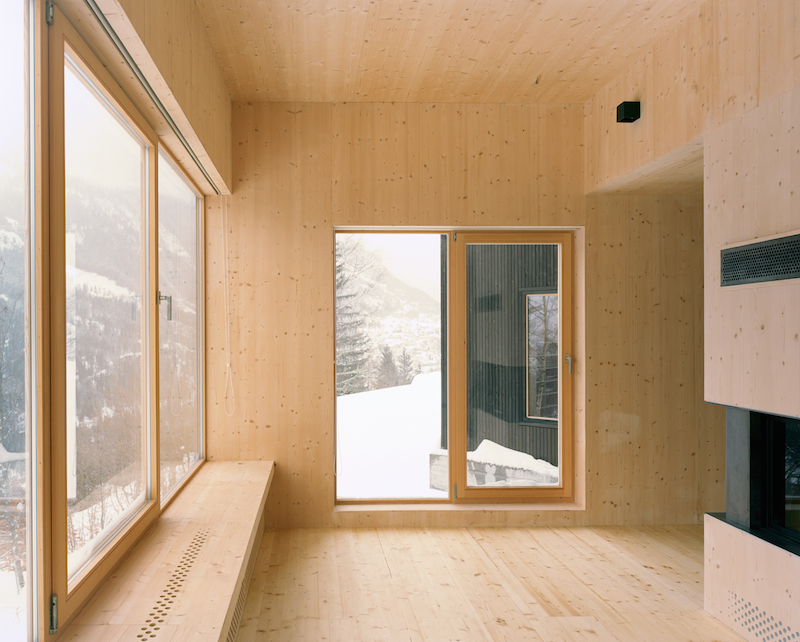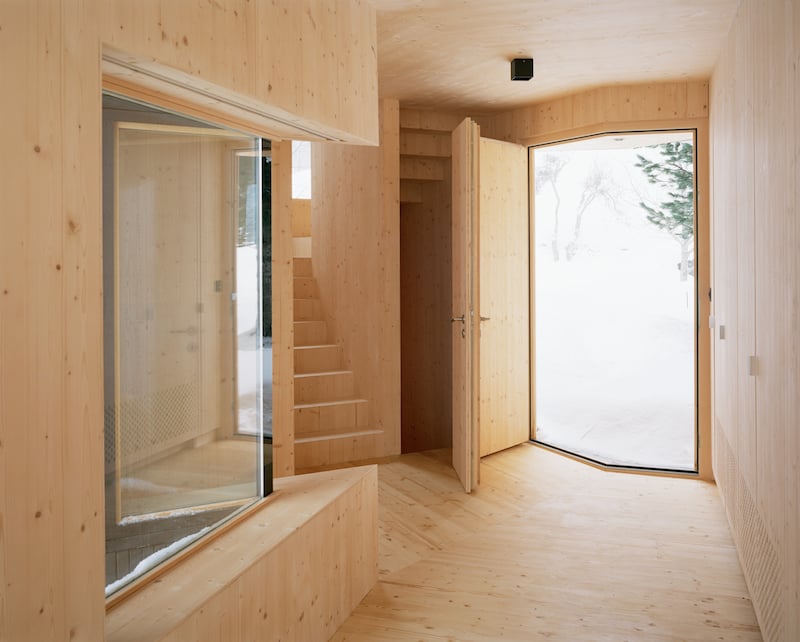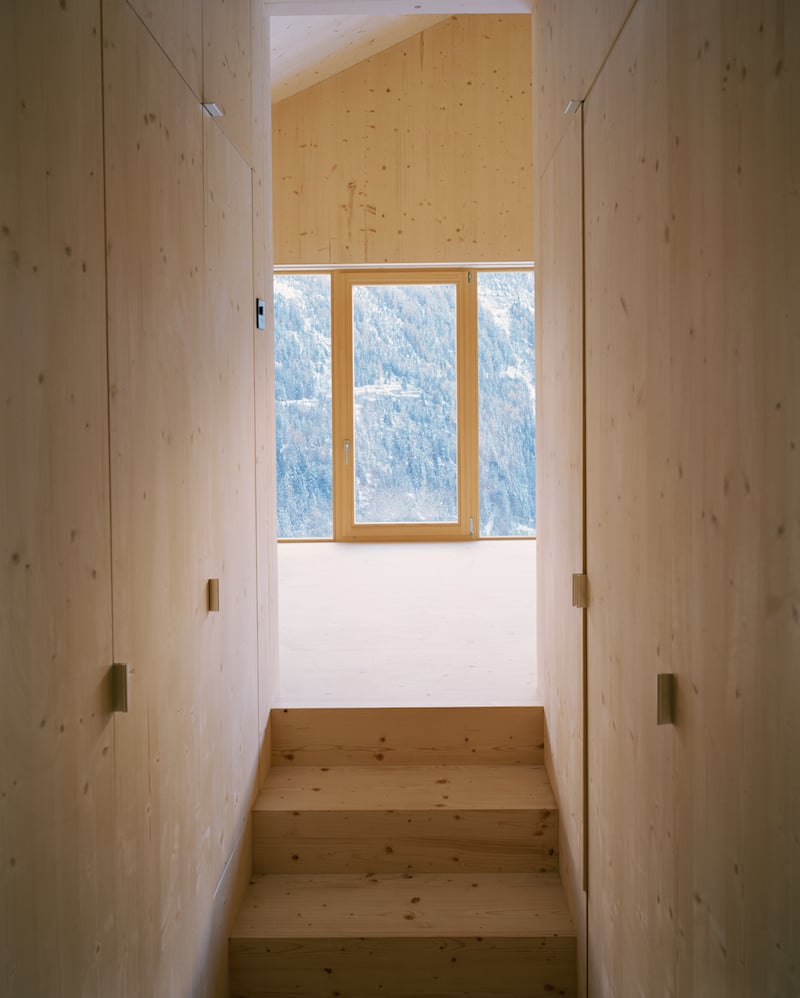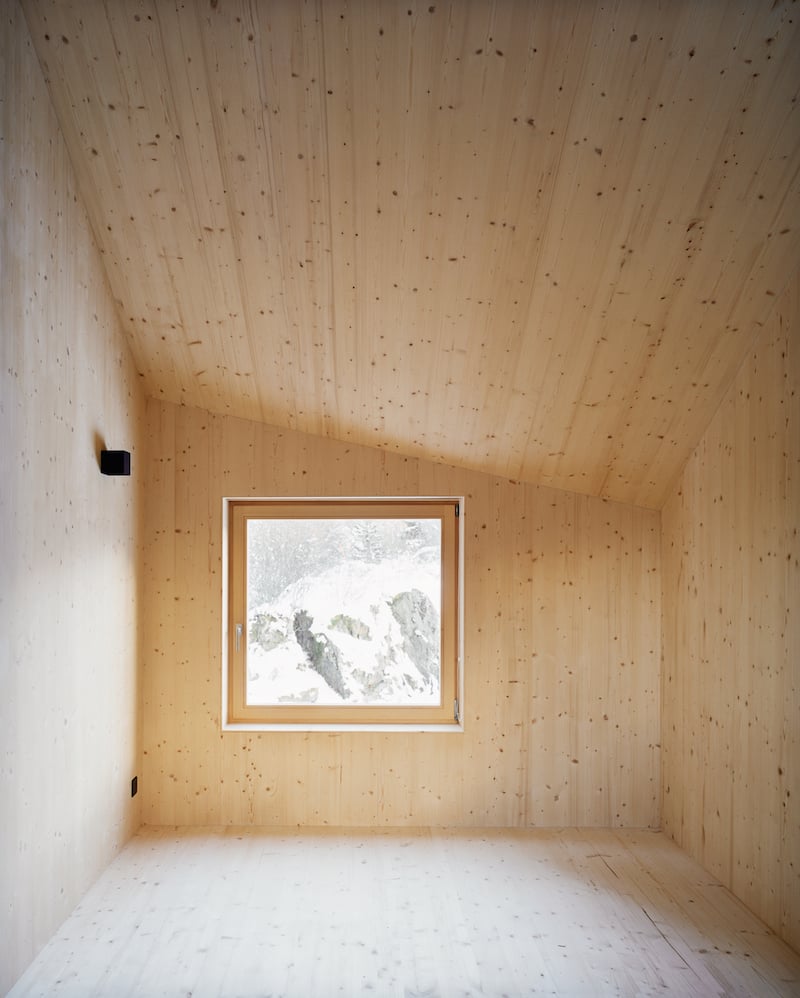 All images © Joel Tettamanti