Time in Motion by Qi Wei Fong
We've already introduced the amazing photographic series called Time is a Dimension by artist Qi Wei Fong that showed layered collages of landscapes and cityscapes photographed over a 2-4 hour period.
Fong has now taken the project a step further by animating the images in his latest series called 'Time in Motion'. The new GIF art, shot in locations around China, Indonesia, and Bali depict the change in light at sunrise or sunset through angular rays and concentric circles that shimmer as time passes. Find more of his images on his website.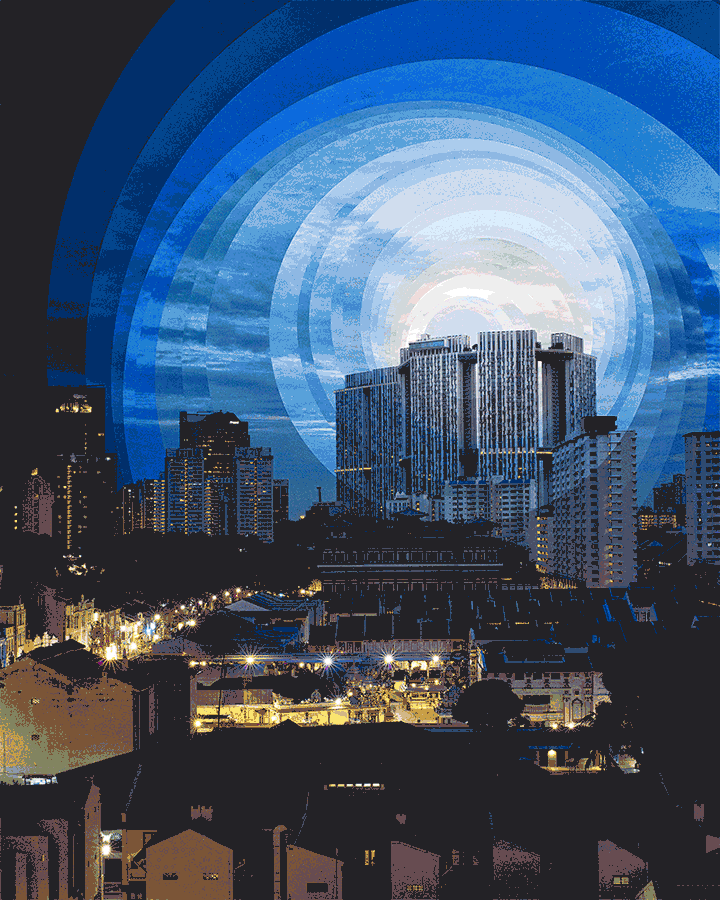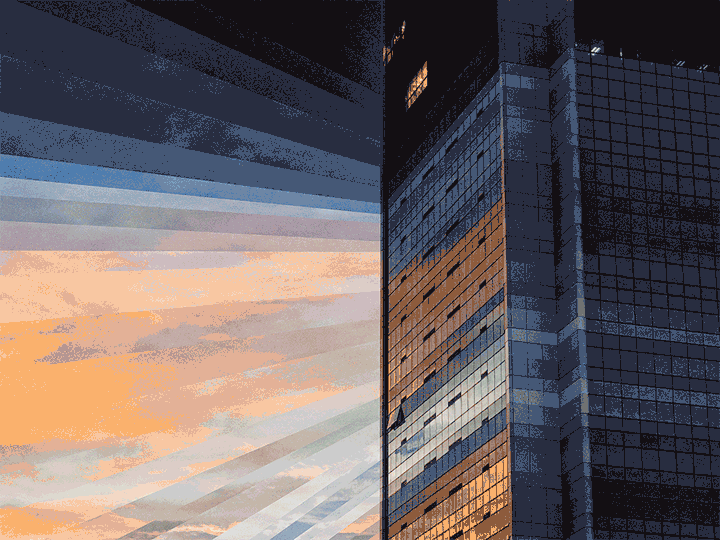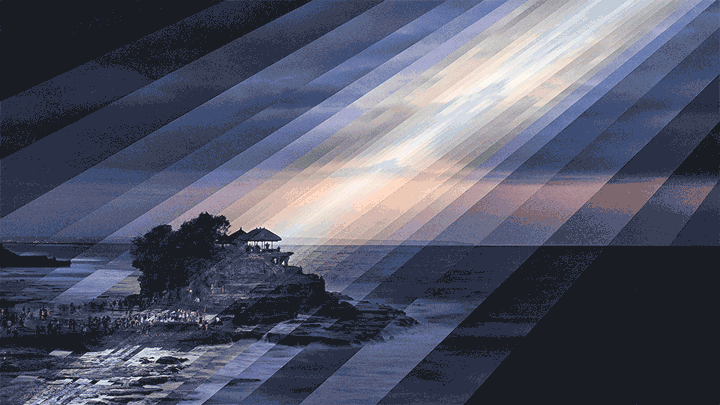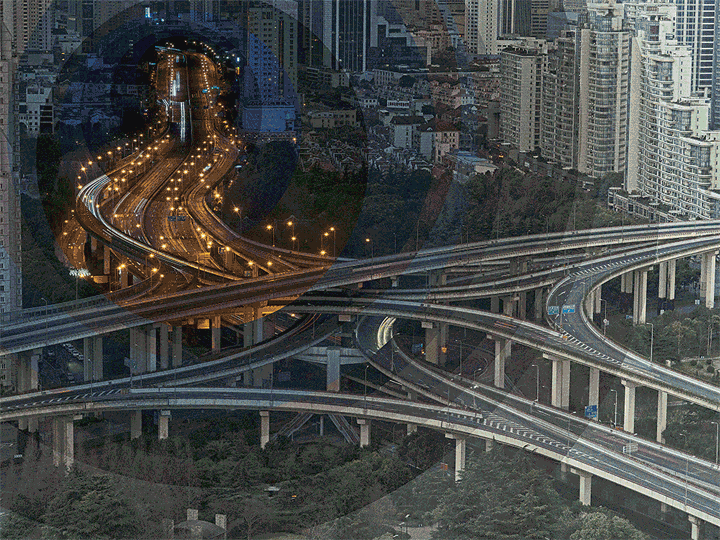 All images © Qi Wei Fong | Via: Colossal