The White Horse by Ben Foster
Ben Foster's latest work the 'White Horse' is inspired by his fascination with the local wildlife in his home country New Zealand.
He explores animal forms with sculptures, playing on instantly recognizable figures from everyday life. The geometric shapes aim to capture the iconic pose of the horse. Angular surfaces communicate his concern with the questions of shape, size and the properties of space, while the polygon structure creates unfamiliar surfaces, assuring the work retains its sculptural focus. This work references the increasing use of geometry in art and design within popular culture; their multiple white planes extend the play of shadow and light activating the form.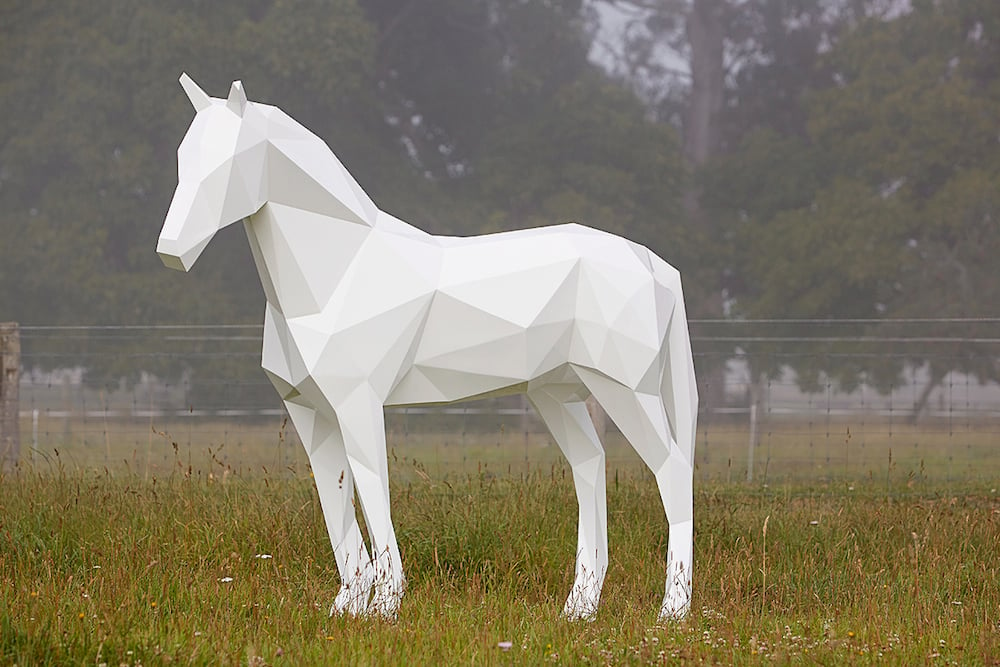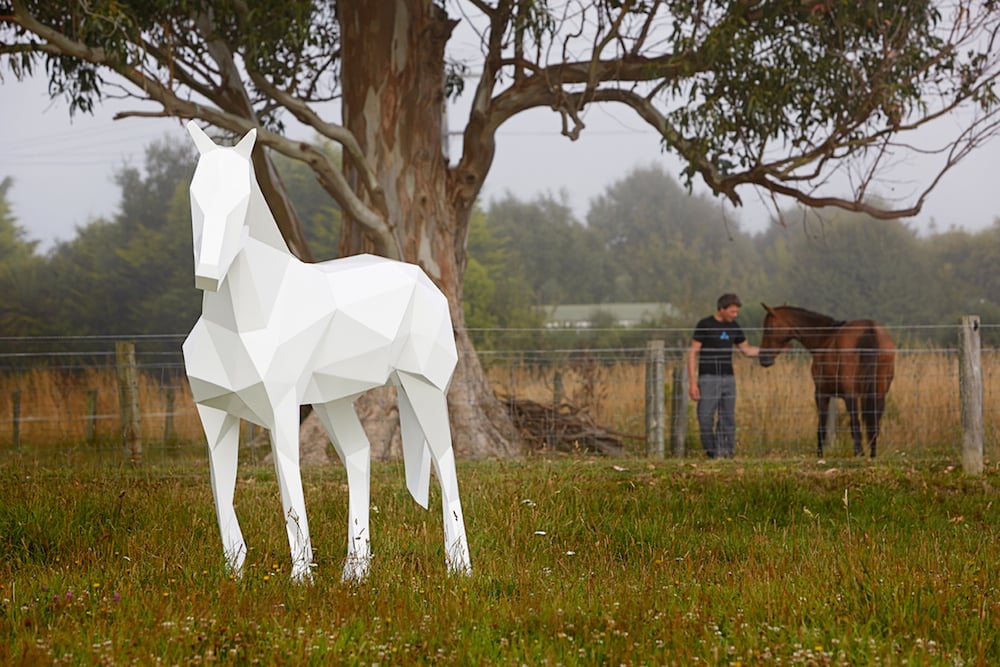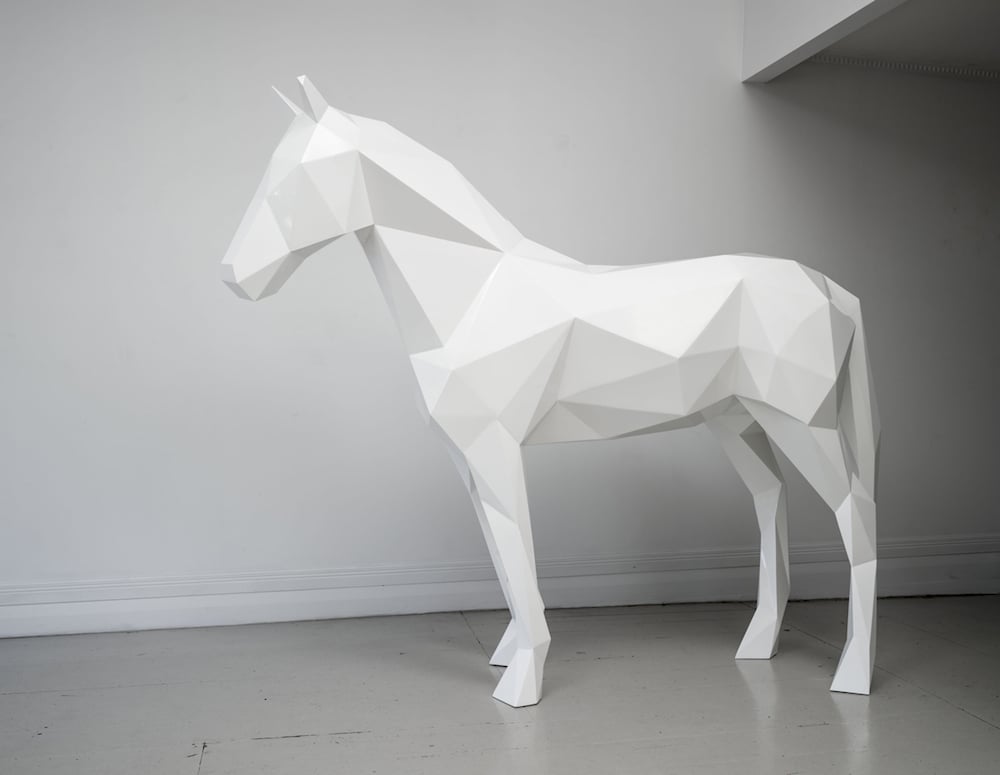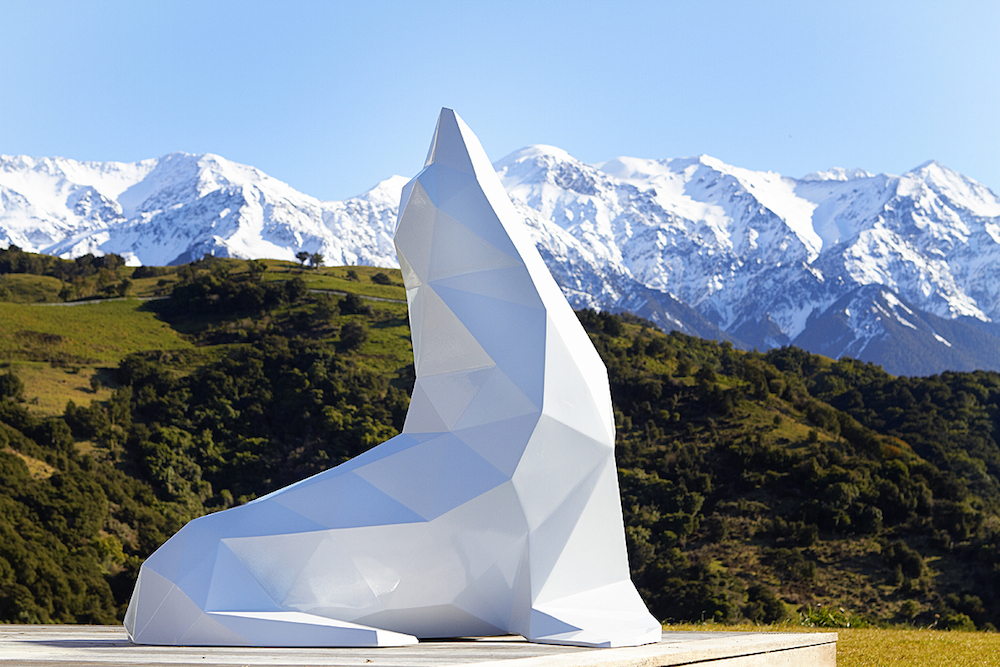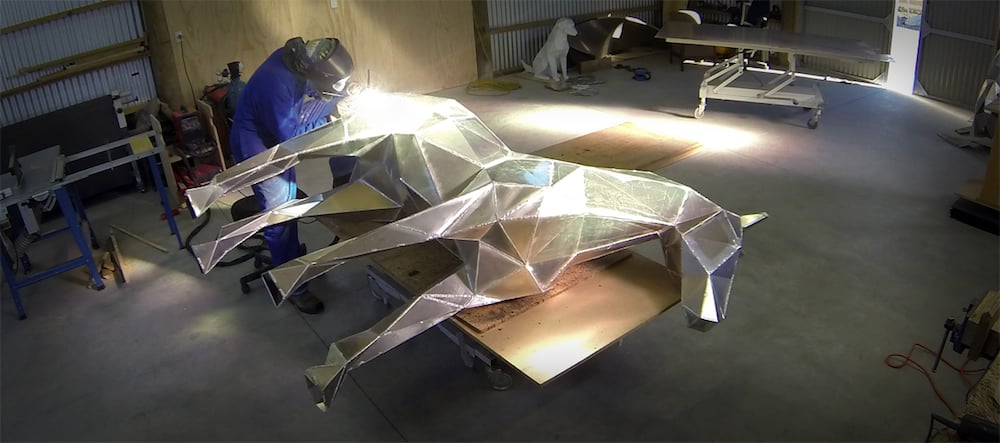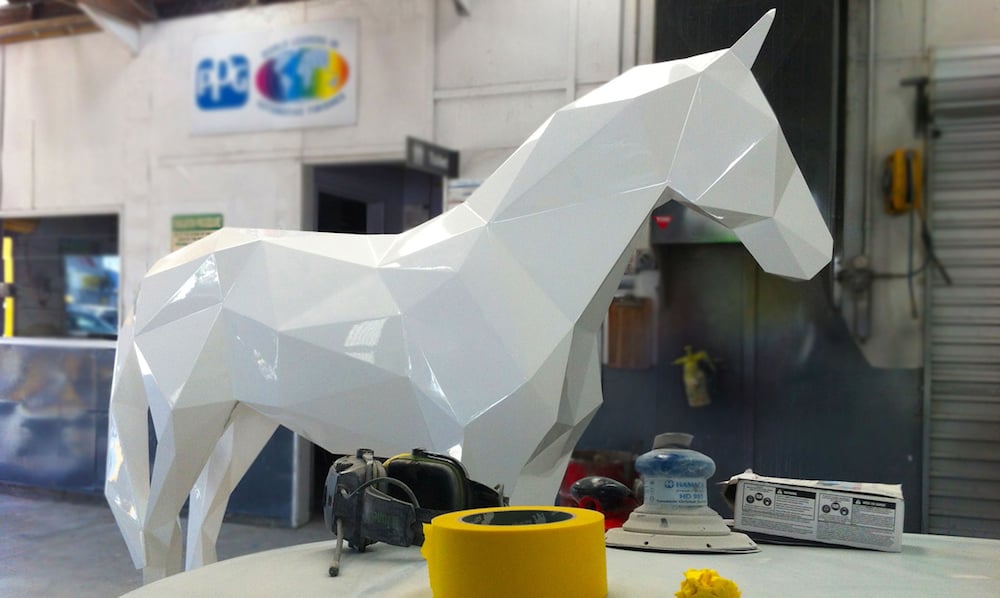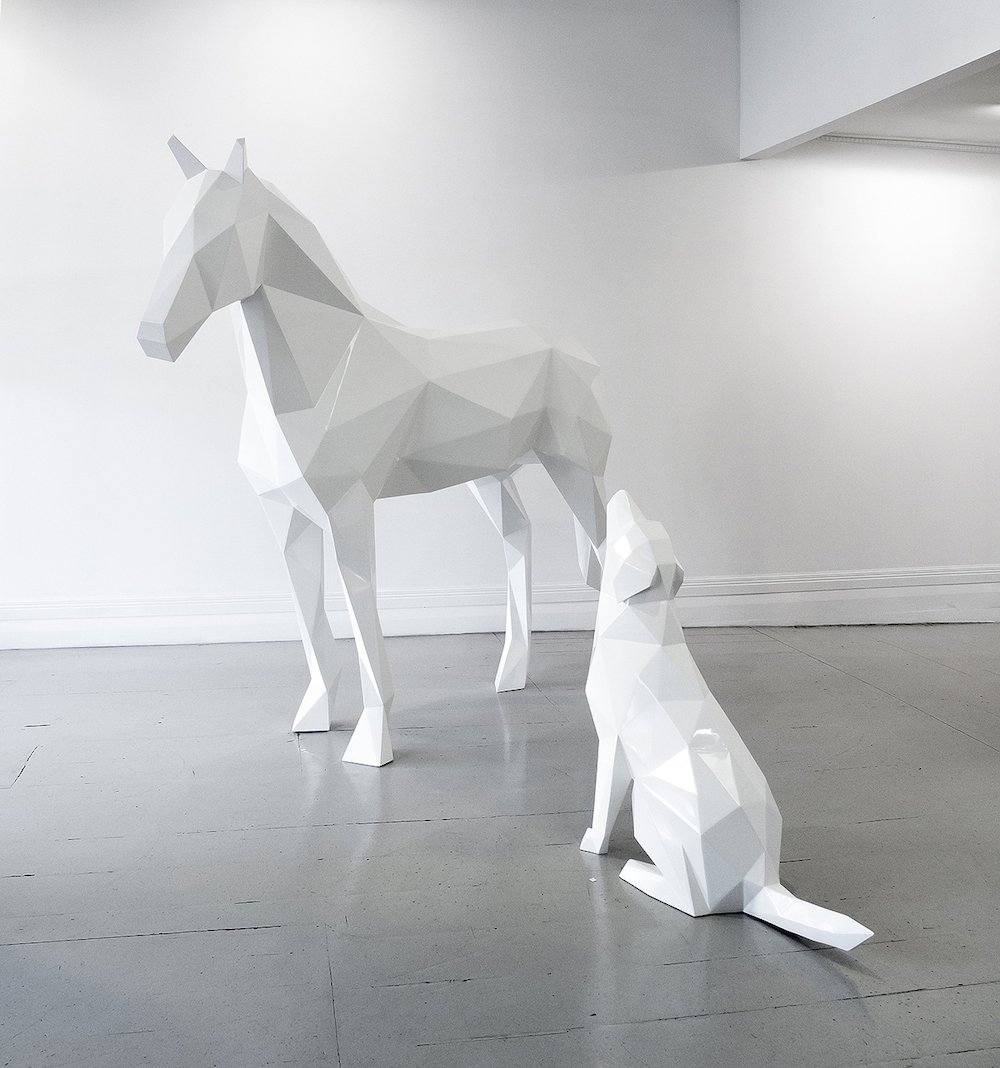 All images © Ben Foster