Milena Kling's practice seamlessly blends the work of a designer, a researcher, a scientist, and a curator. Inspired by her memories, the beauty of nature, and the results of material-based research, she creates delicate objects made of glass. To learn more about Kling's creations and her multi-layered process, Ignant visited her showroom in Berlin.
Kling, who has a background in architecture and product design, fell in love with glass while living and working in Japan. Back in Germany, she opened her studio in Berlin in 2012 and has been completely immersed in the world of the material ever since. She approaches the ancient artisanry of glassblowing with a modern curiosity in her work, beautifully blending tradition and innovation.
"I see myself as a process designer," Milena Kling shares with us as we sit on a little bench in front of her showroom in Prenzlauer Berg. "I focus on researching and creating new methods of working with glass and finding new approaches to century-old techniques," she says. The processes she develops give rise to elegant glassware, sculptural objects, and bespoke glass installations, all one of a kind. "I am also interested in exploring how the objects that arise from these experiments can influence the energy in a room through their shapes, colours, and reflections," Kling continues. "I have a big passion for creating atmospheric spaces. Perhaps this is my background as an architect coming in," she says with a smile.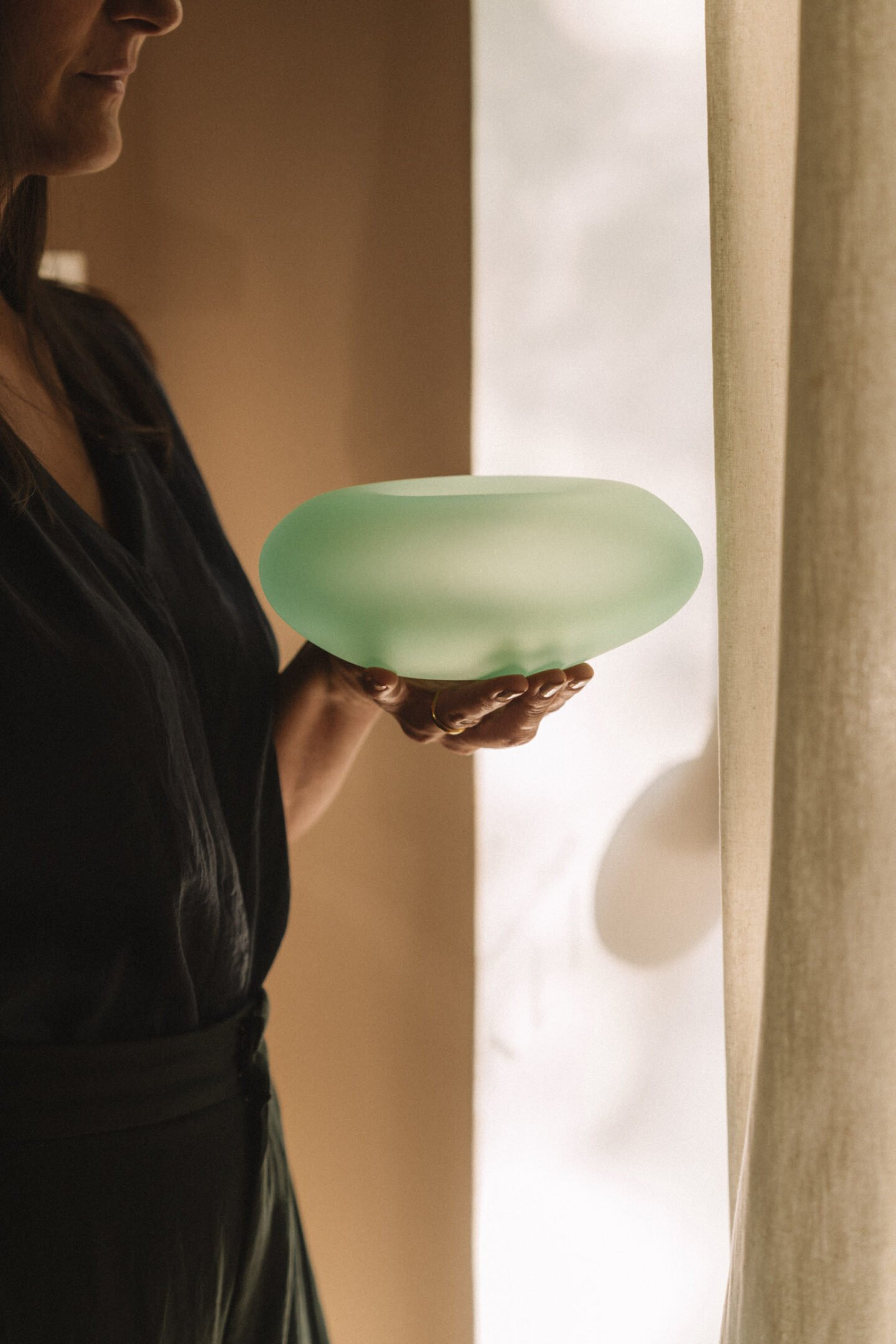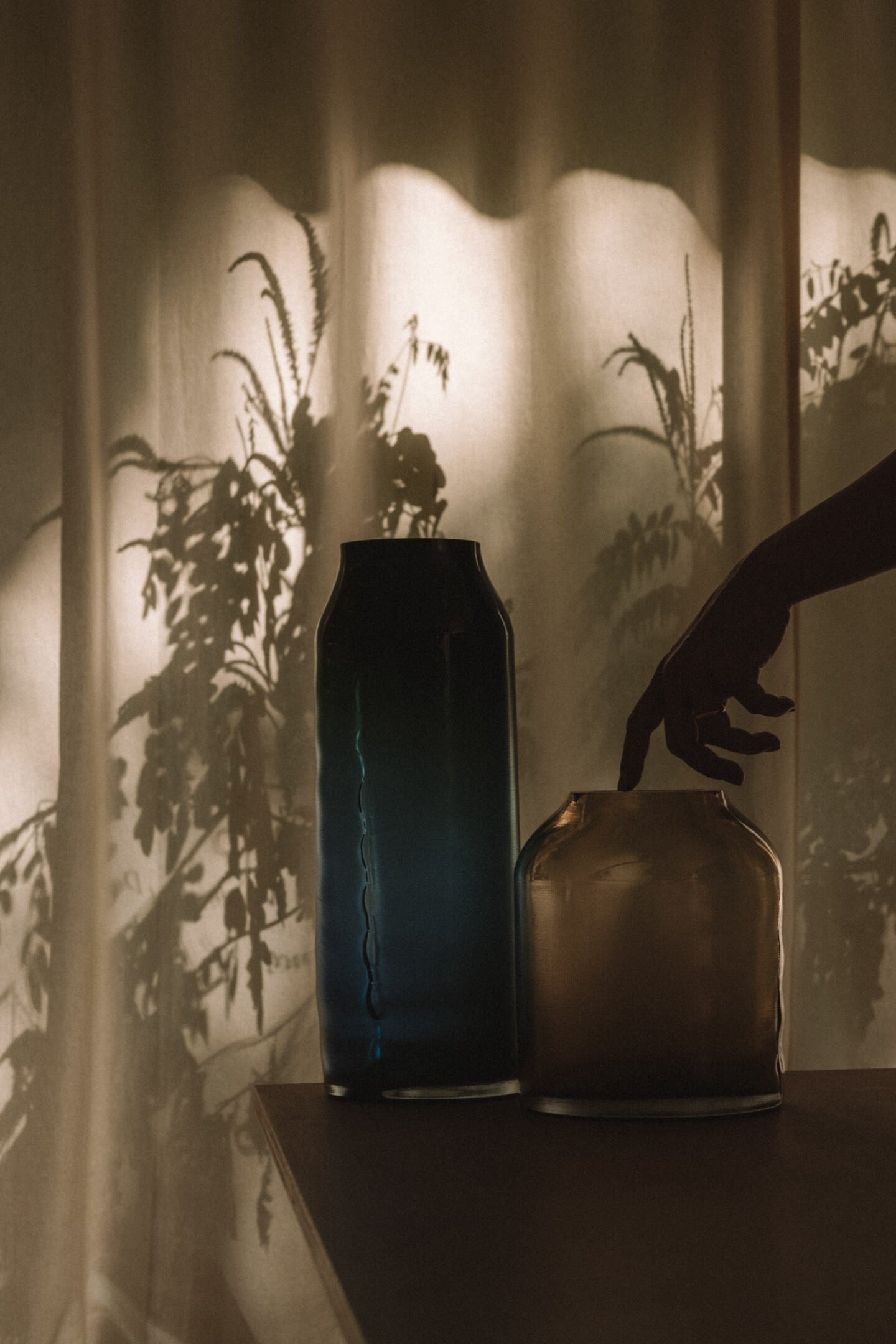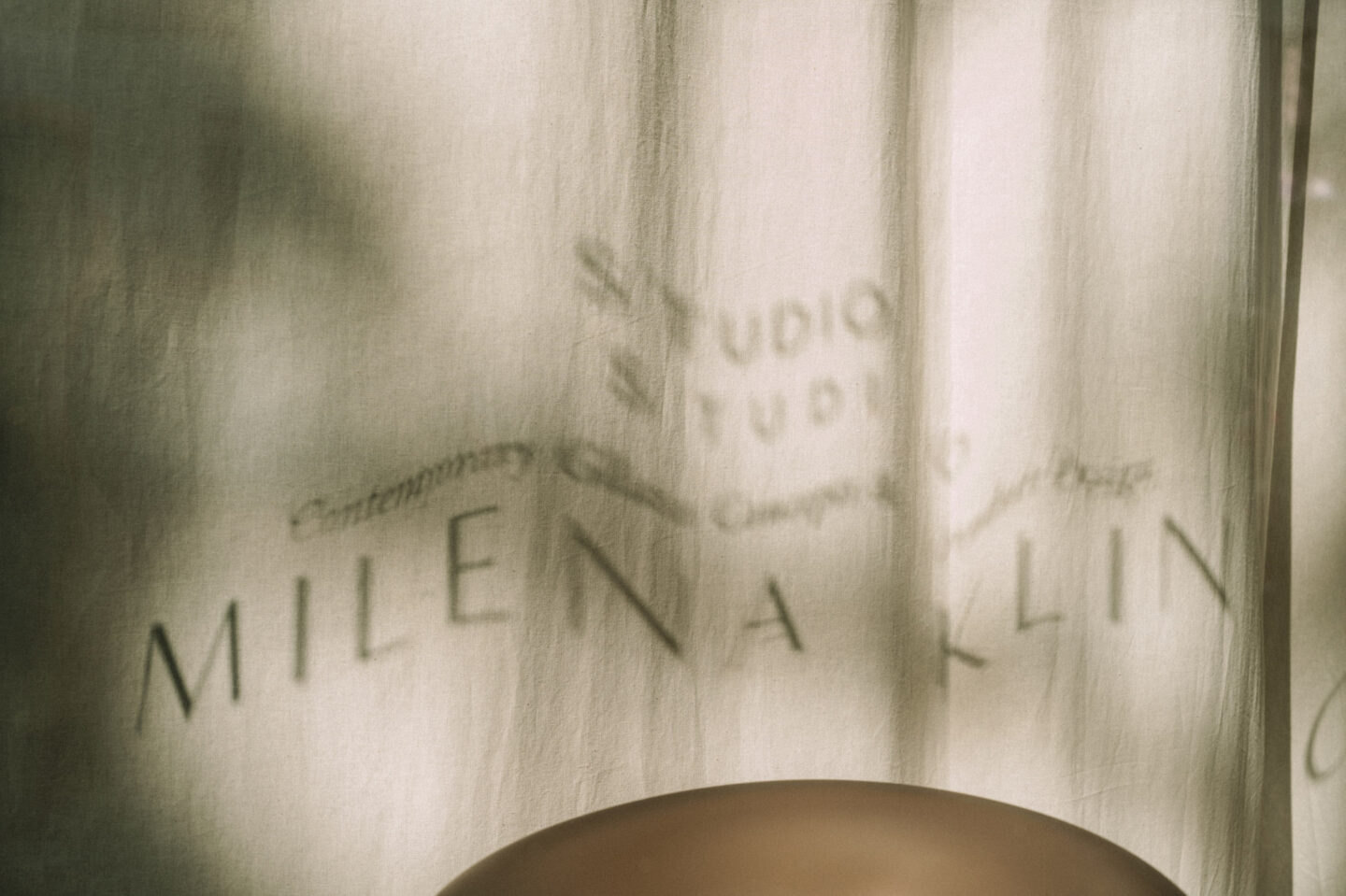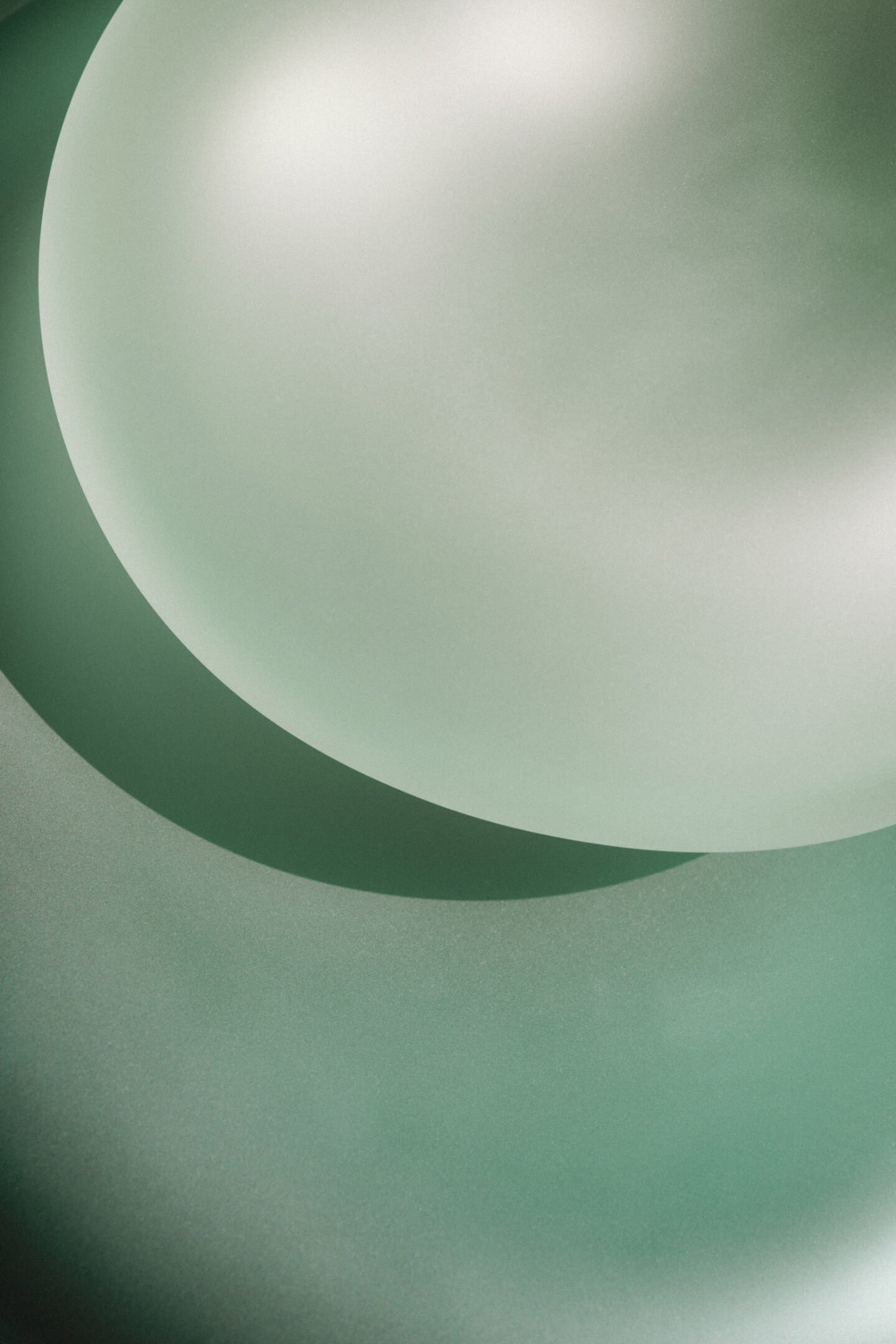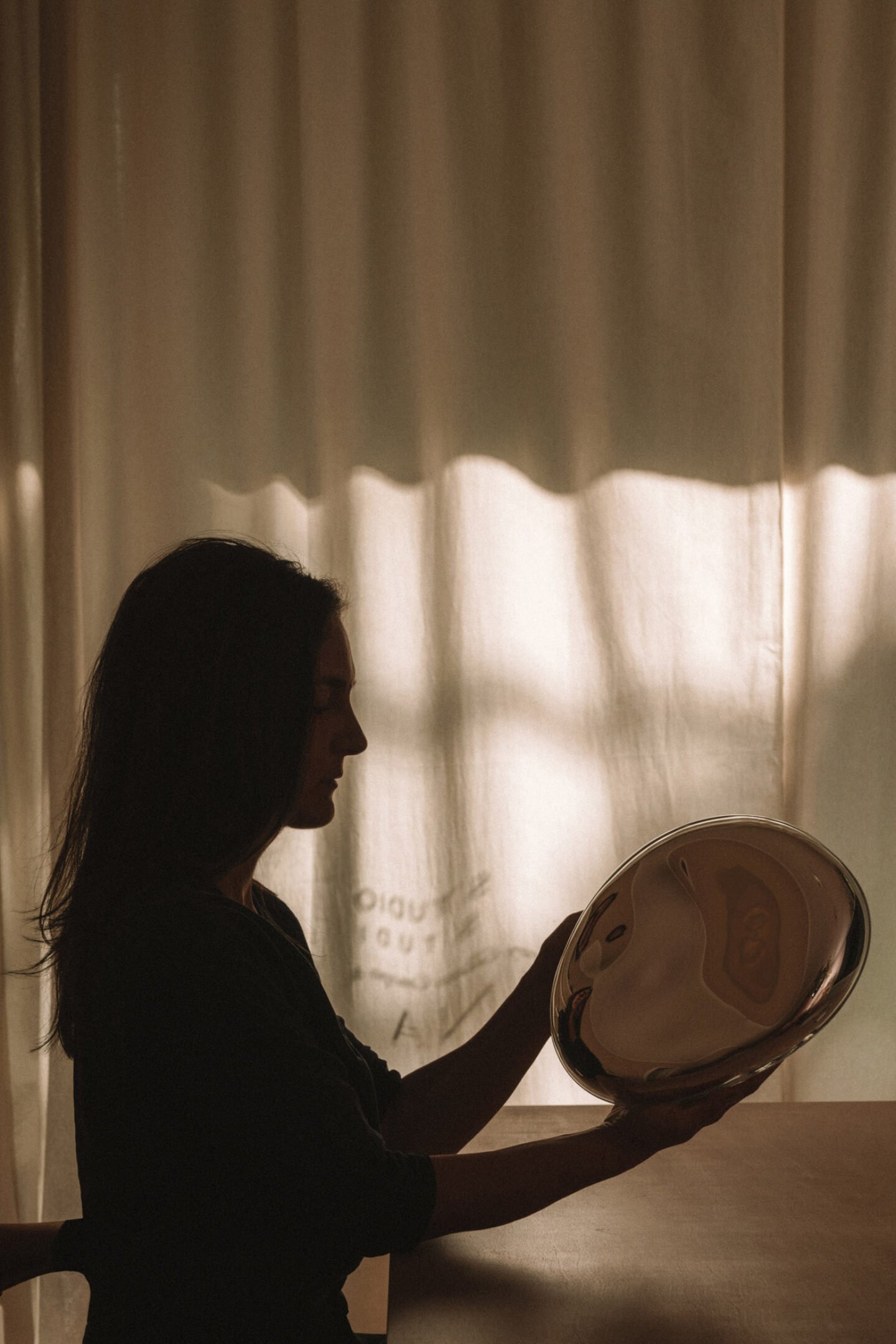 As we step inside her showroom, we experience first-hand how the energy around her objects unfolds within a space. Here, aesthetic elegance meets the notion of scientific exploration. Kling's delicate designs, presented on shelves and custom-made pedestals, are purposefully arranged, all standing in dialogue. As the sunlight enters through the studio's glass front, it interacts with Kling's three-dimensional mirror sculptures, filling the air with mesmerising reflections.
We navigate the space to look closer at Kling's creations as we discover carefully presented material samples, tryouts, and broken glass fragments. The way Kling displays these pieces, all testimonies of the creative process, underscores their importance to her practice. "Often, these samples and experiments serve as the starting point for new projects," the designer tells us as she notices our fascination with these small collections. "It frequently happens that I stumble upon something during my explorations and then dive deep into this discovery, allowing it to evolve into an entire series of works," she continues.
On one of the shelves, we spot vases that form part of the RAW series—a perfect example of how the designer reimagines traditional glassblowing techniques. In conventional practice, glass is blown into heavy wooden moulds to shape it. For her RAW objects, Kling re-designed this method. She utilises soft, copper-woven moulds instead of exposing the glass through mouth blowing to the sturdy forms. Introducing the flexible material to the process allows for a two-way conversation between the glass and the metal, giving rise to welcome imperfections. The outcome is a gentle and textile sensuality manifested within the glass.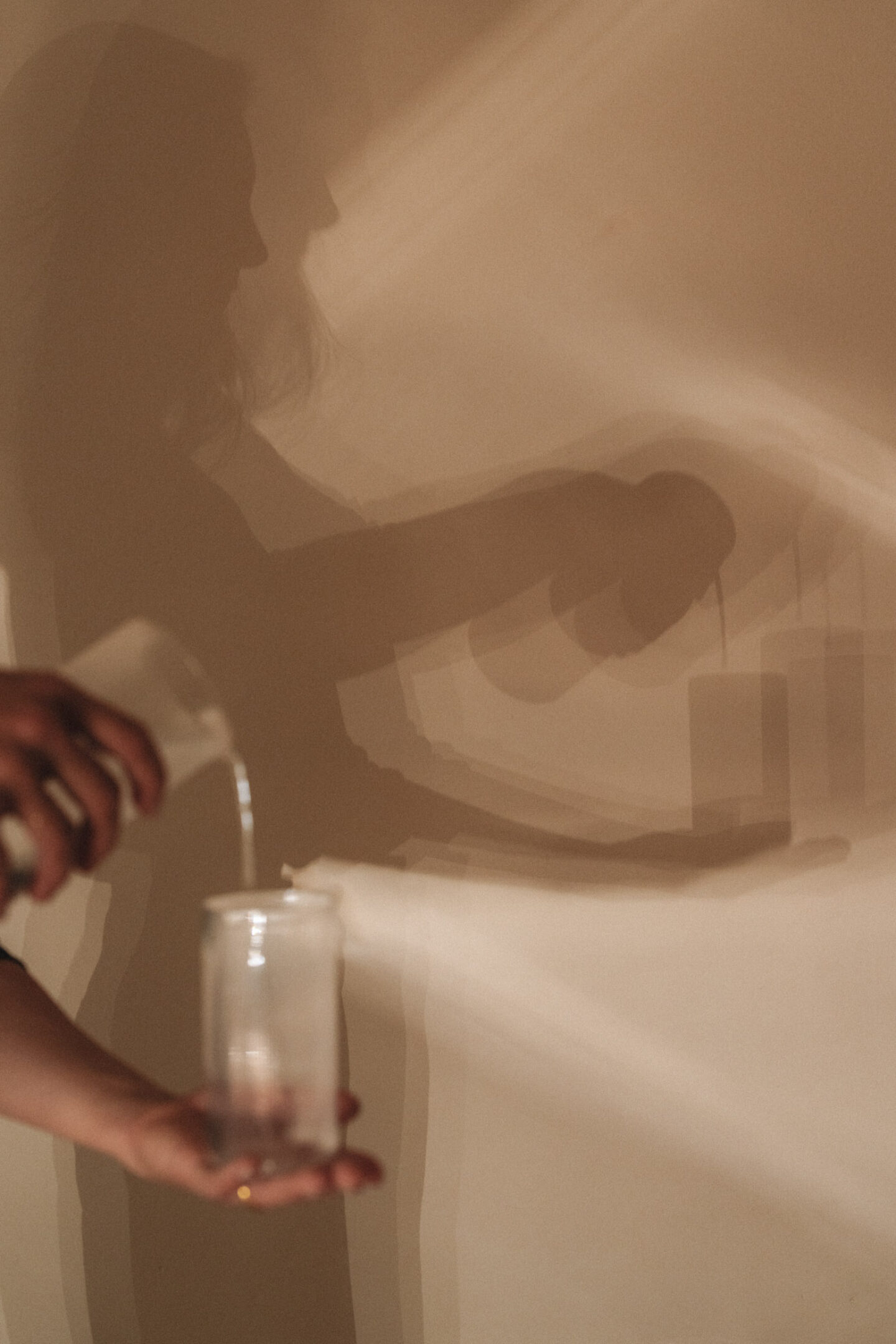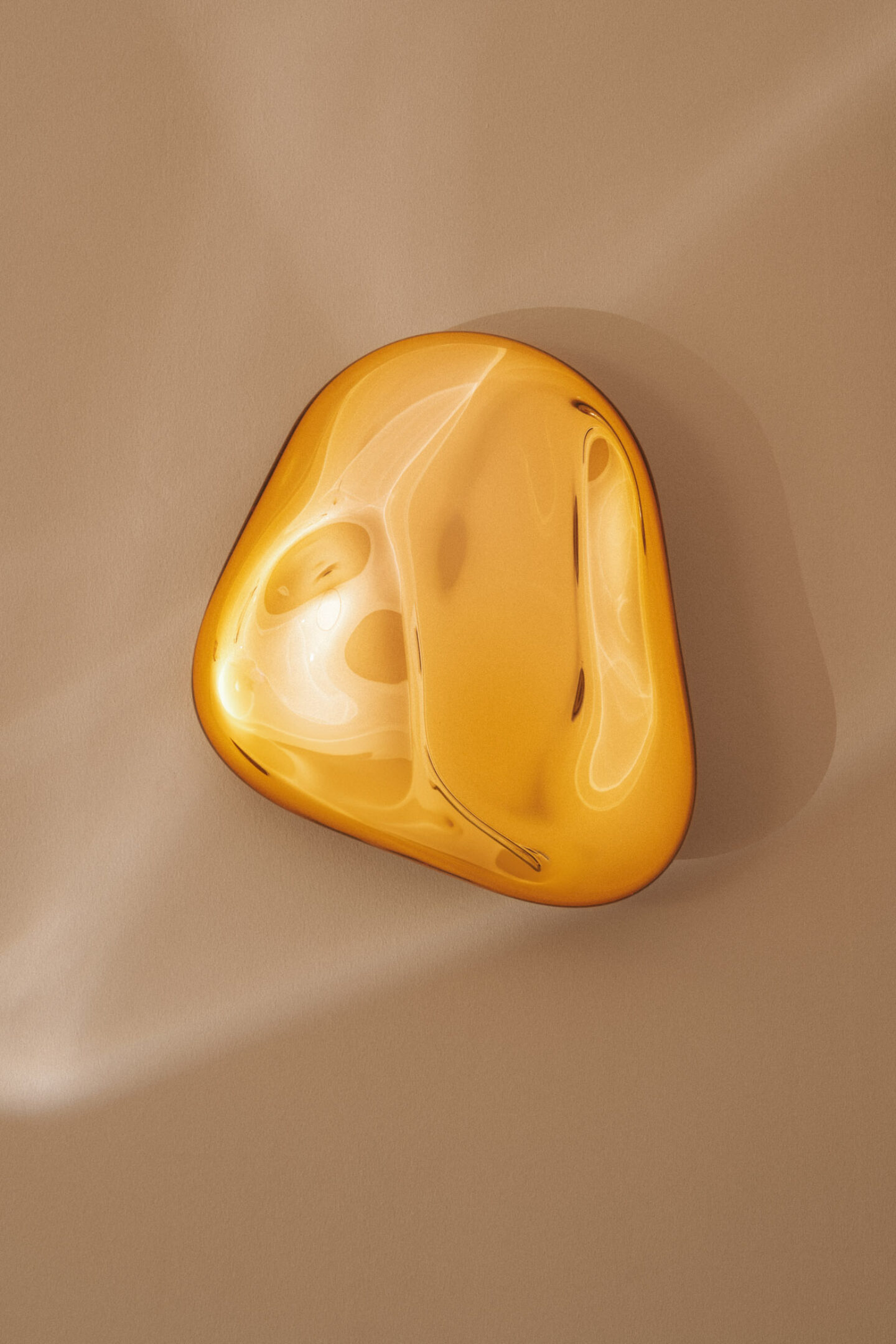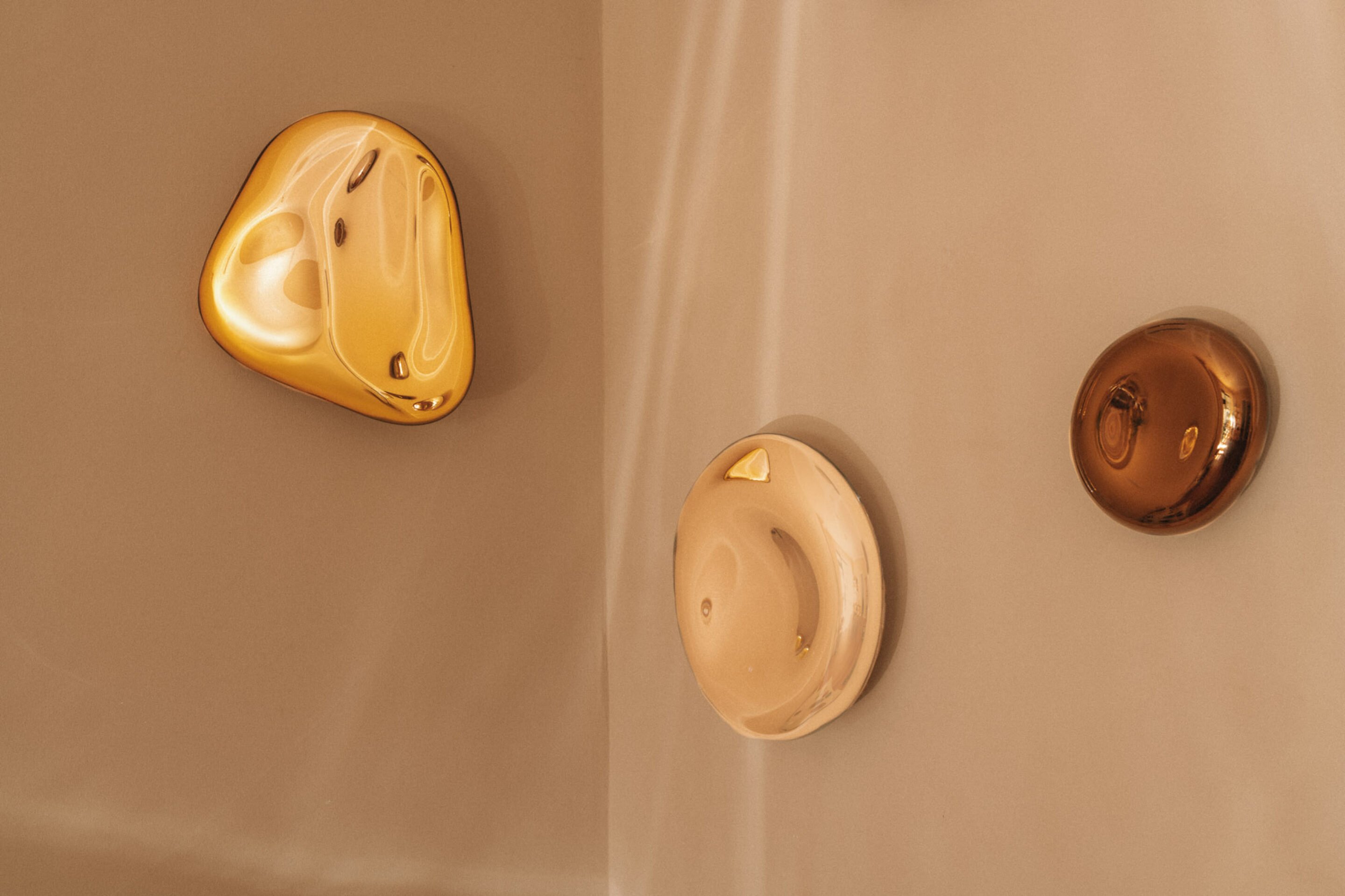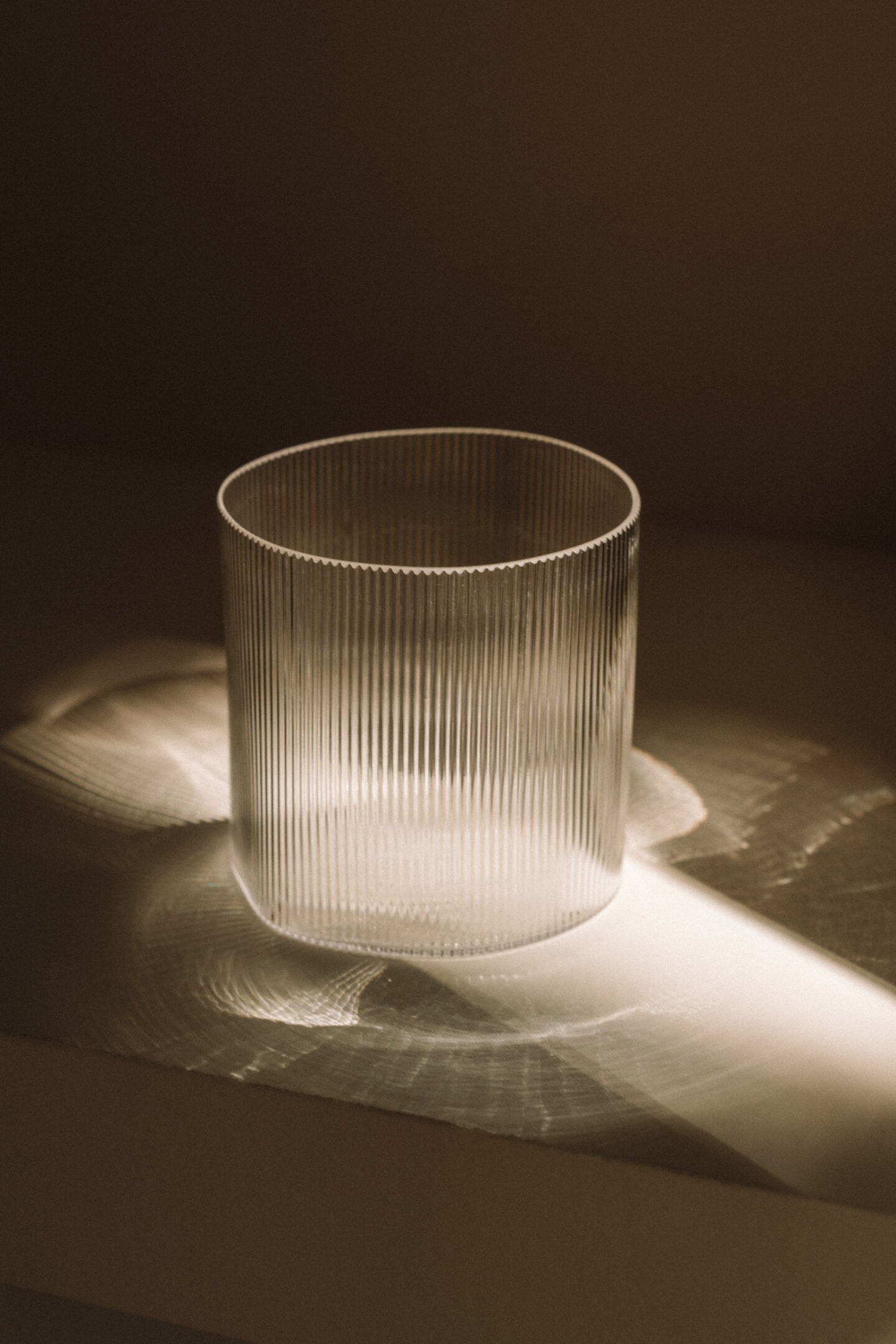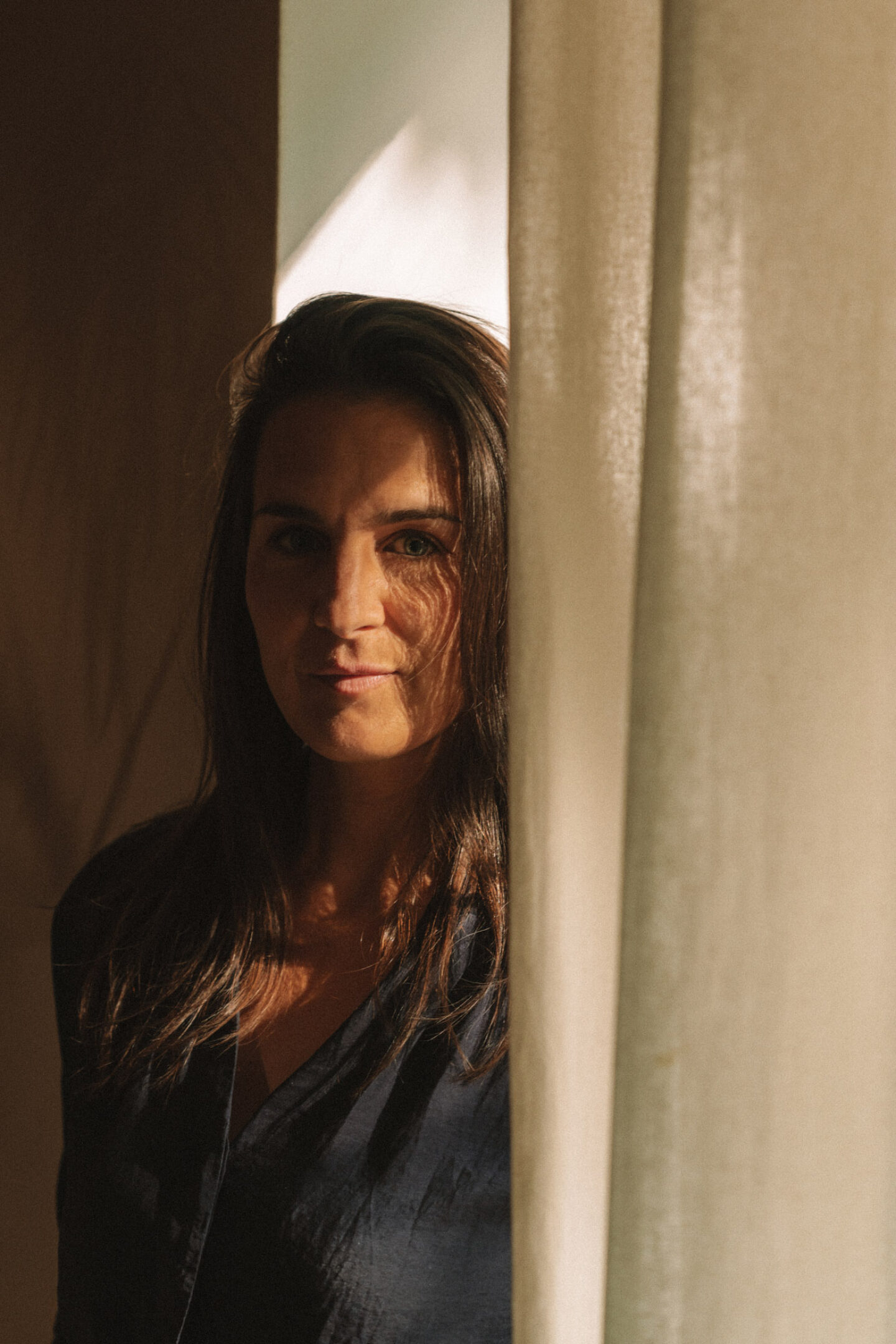 "In my work, I raise questions of where a technique comes from, where it can evolve, and what story the object will tell."
To bring her concepts and processes to life, Kling collaborates with small glass production companies and a team of glassblowers. "In my work, I raise questions of where a technique comes from, where it can evolve, and what story the object will tell. For the actual production of the piece, I then work closely with experienced glassblowers," she reveals. "It is a wonderful process where we all learn from each other."
As we continue our exploration of the showroom, our attention is drawn to smooth and round glass lenses—Kling's SEASGLASS objects. This collection is inspired by pieces of fragmented glass that spent years and years dancing in the sea with sand and stones before being washed up on the beach—reborn as a new and smooth object. After many summers of collecting these tiny pieces of glass herself, Kling was intrigued to explore this theme in her work. "The series revolves around the idea of transforming something old and broken into something new and beautiful," Kling tells us. The result is a collection of sanded lenses in various sizes and colours, celebrating nature's slow and constant creation. Mouth-blown in free-flowing glass, each of the pieces in the series is unique, just like the collectables from the beach.
"I love working with glass because you never really know how the final piece will look."
The studio's commitment to sustainability reflects the idea of transforming something old into something new: Because surplus materials are produced in glassblowing, Kling is constantly looking for ways to reduce these leftovers and find innovative ways to incorporate them into her practice. One project that exemplifies these efforts is her recent collection of champagne glasses. Instead of discarding the top cut-off part of each glass, as is common in production, she ingeniously reuses them and transforms them into playful stems. It is a concept that reduces waste and celebrates the harmonious connection between the supposedly superfluous parts of production and the glass itself.
"I love working with glass because you never really know how the final piece will look," Kling tells us. "I find beauty in the material's unpredictability. When you work with glass, you can never be 100% certain about the outcome. This element of surprise often leads to results you could never have imagined," the designer reflects.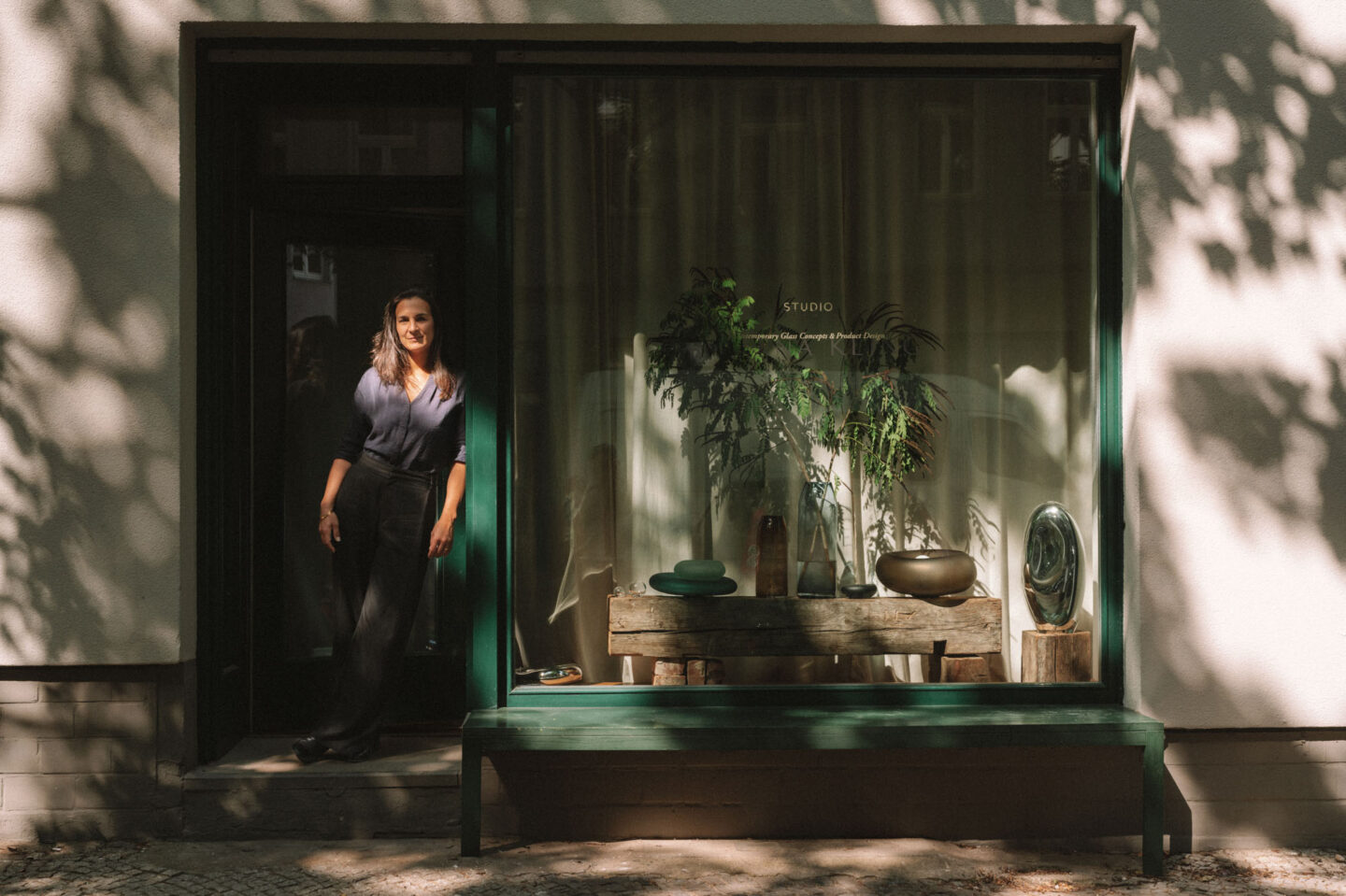 As we speak to Kling, we truly sense her passion for glass, and her work skillfully blurs the lines between traditional craft and contemporary design. With her tireless curiosity, unwavering dedication to innovation, and intuitive approach to creation, she designs objects that shape atmospheres and manifest moments through glass—each of them a small miracle.