Founded two years ago as an online art gallery, VASTO has garnered international attention after unveiling its physical location in Barcelona. An eye-catcher for admirers of minimalist architecture, the gallery slips away from simple definitions. An apartment? An art gallery? For Carmen Riestra, VASTO's founder, this division is redundant. Sharing the space with her life partner, Albert, she lives and works from there, with a 500- square-meter space often being transformed into a dynamic playground for her creative ventures. We visited Carmen at VASTO to talk about her experience of living in this unique space while navigating the contemporary art scene.
When asked about the most common reaction from first-time visitors, Carmen Riestra replies without hesitation: the silence. "People who come here for the first time, friends or clients, are all struck by the serenity of this place," she explains. "However, what follows shortly after taking in all this tranquility is a genuine childlike awe." Challenging the conventional understanding of an exhibition space, VASTO is a unique concept in which art and life seamlessly coexist, one impacting another.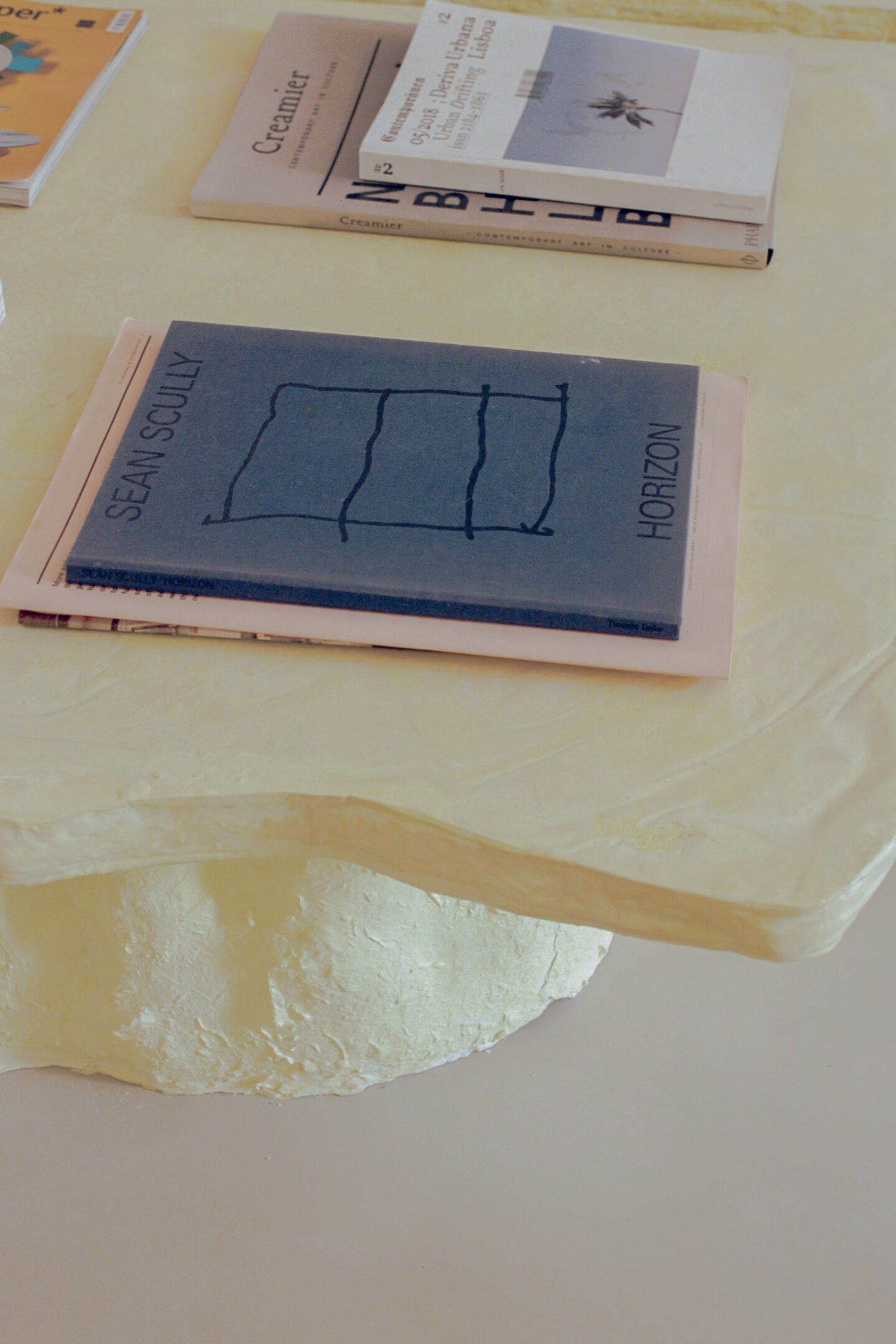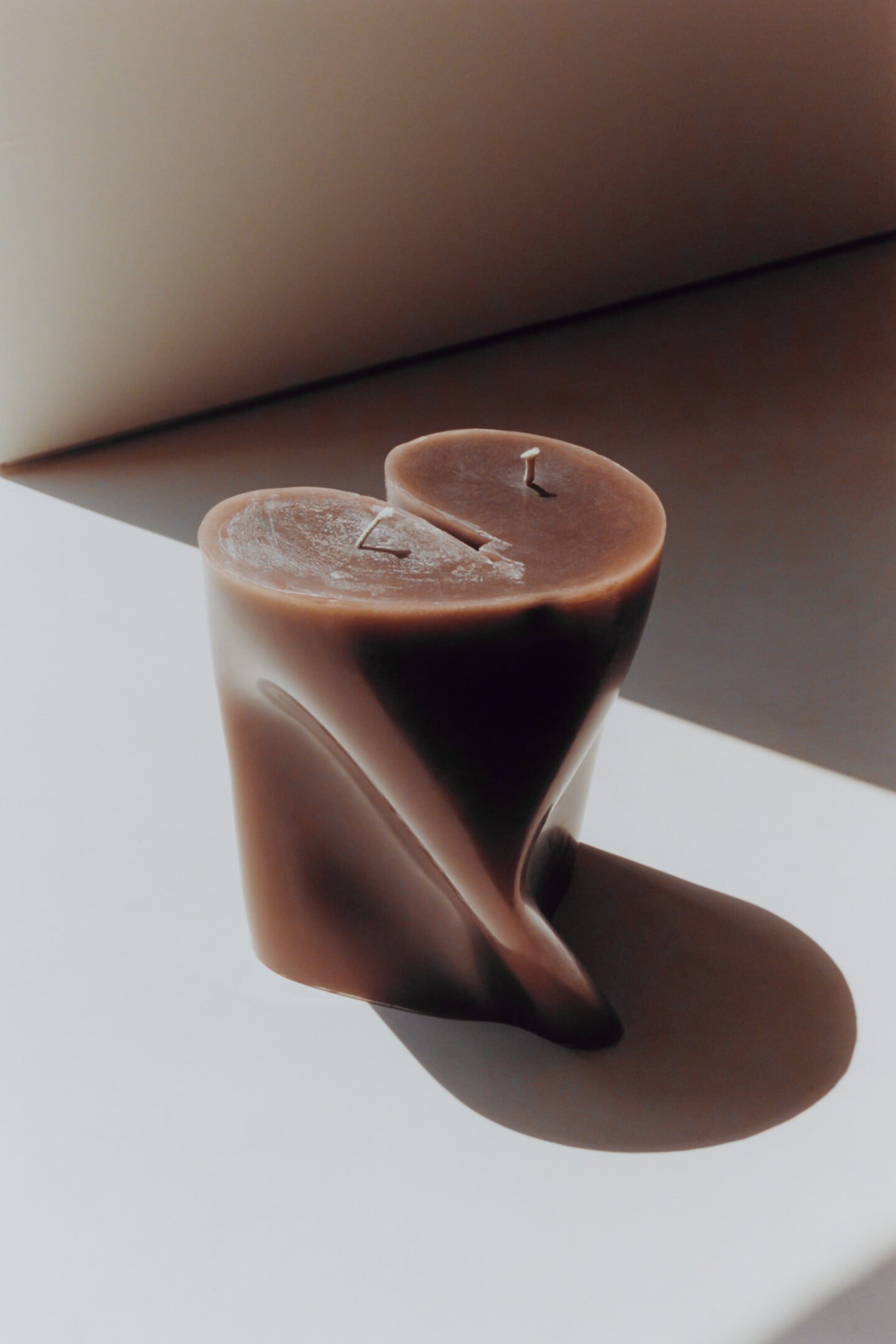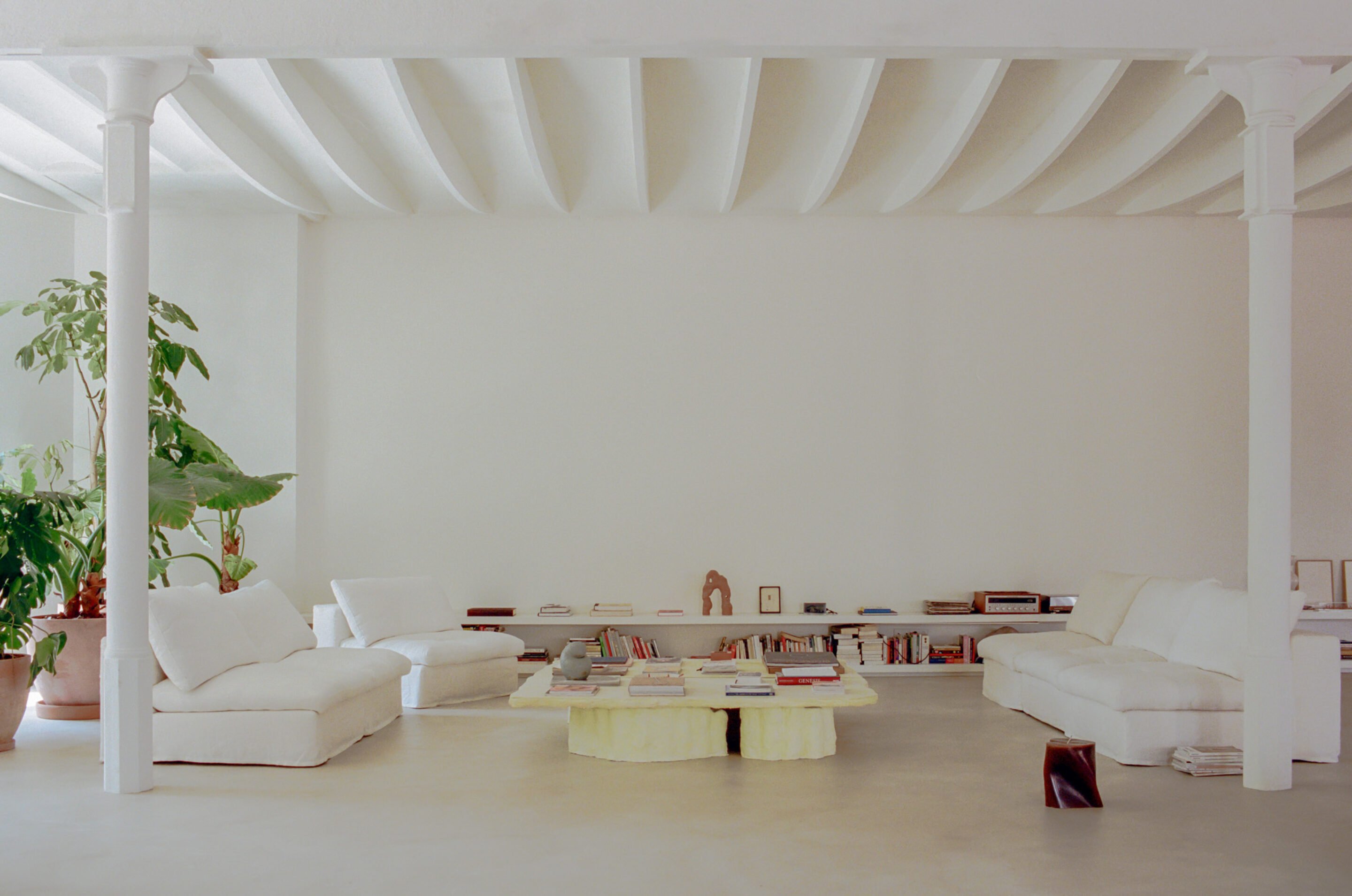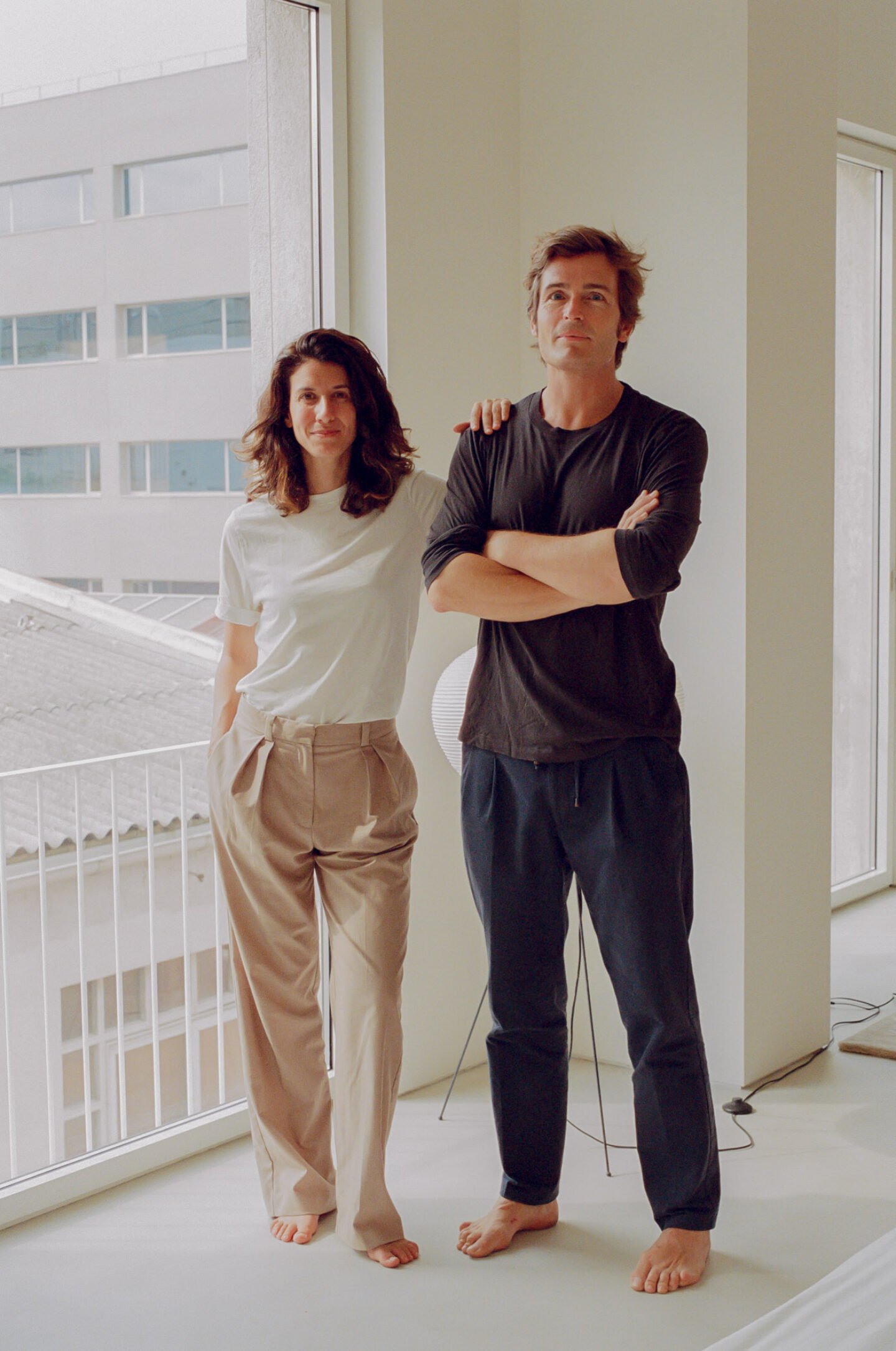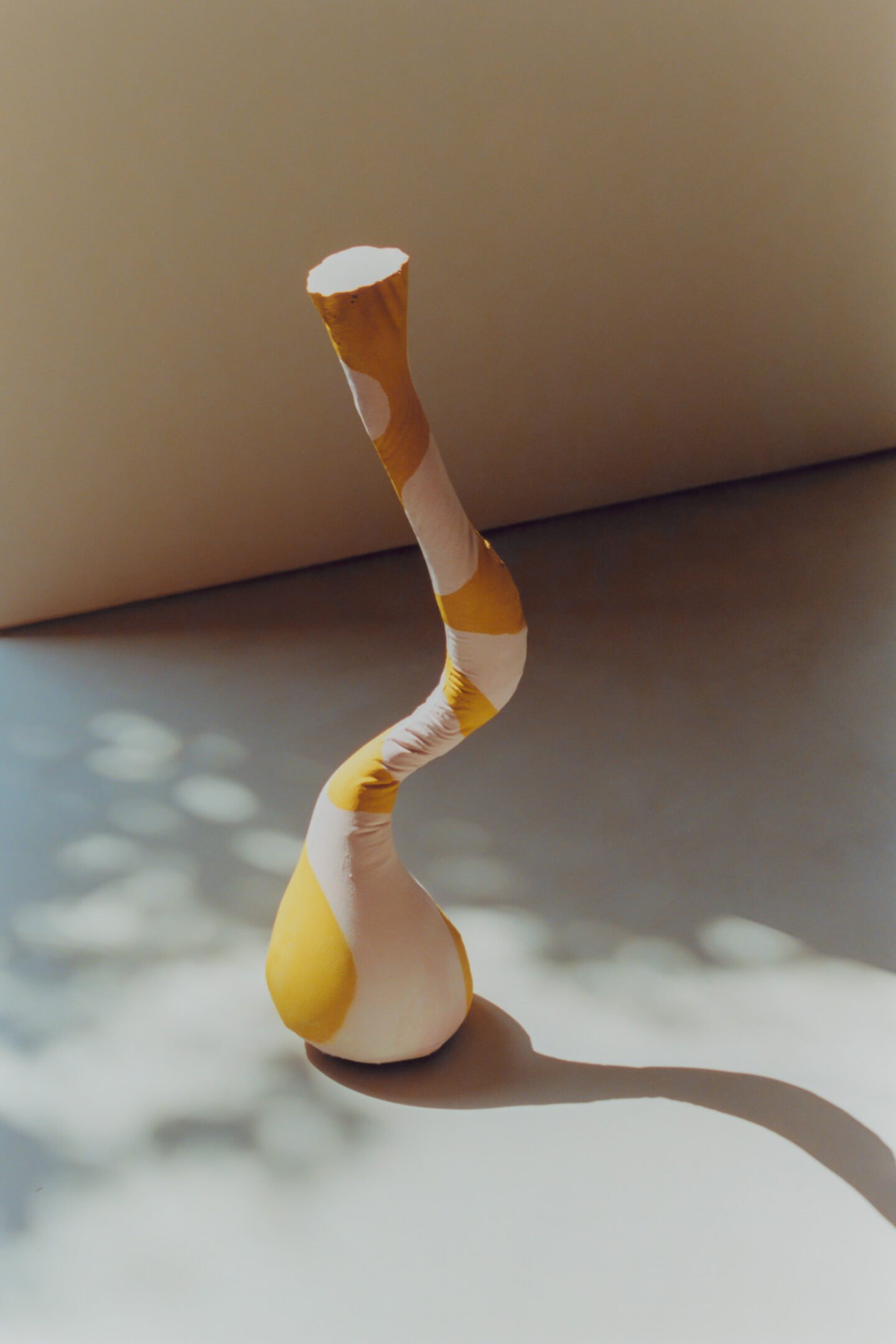 Designed by the architectural office MESURA, the project's primary prerogative was to emphasise the natural strengths of the site while minimising spatial divisions. Predominantly relying on an open plan, the architects subtly split the space by introducing variations in floor height and crafting a massive wooden divider. This grand wooden structure, intentionally detached from the ceiling and walls, offers a discreet seclusion of the apartment's most private areas: the bedroom, wardrobe, and bathroom. For Carmen, however, there's no real need for divisions. "Work is such an essential part of my life that it's almost impossible to set clear boundaries around it. I want this space to embody that," she says. "I have meetings with clients here, and sometimes we discuss art while sitting on the edge of my bathtub, and it feels completely natural," she explains as we look around the open bathroom. Made in situ from micro cement, the geometrical bathtub and sink transcend mere functionality, resembling art pieces. This contributes to the overall quiet ambiance of VASTO, making each corner appear as the extension of an exhibition space and providing visitors with an intimate environment for encountering art.
"We are always in motion, changing the space and making it alive."
Arranged in a former factory building, the industrial history of the space is being reminded by two rows of steel columns and a peculiar ceiling that references 19th century Catalan construction techniques. With custom furniture built into the apartment, the magnitude of proportions sets the space apart from other residential projects. Large scale furniture that could be overwhelming in other spaces finds a perfect fit here. "The concept was to create a set of permanent elements, such as the eight-meter stainless steel kitchen counter and a custom wooden table, around which the space can evolve and adapt without losing its serenity," explains Carmen. She adds, laughing, "The stainless steel counter was actually brought here in one piece through the window, a breathtaking moment for us. We weren't so sure it would fit!" Despite its initial impression as a minimalist paradise, VASTO embodies a much more playful spirit, illustrated by one of Carmen's anecdotes: "We are always in motion, changing the space and making it alive. In the beginning, the space was almost too perfect for me. During the works, the builders would mark the ceiling with little circles for their own reference, and when the works finished, I asked them to leave one of those marks on the ceiling in the bedroom," she tells us, pointing at the ceiling. "I needed some imperfection and spontaneity, because it reflects much better who I am as a person."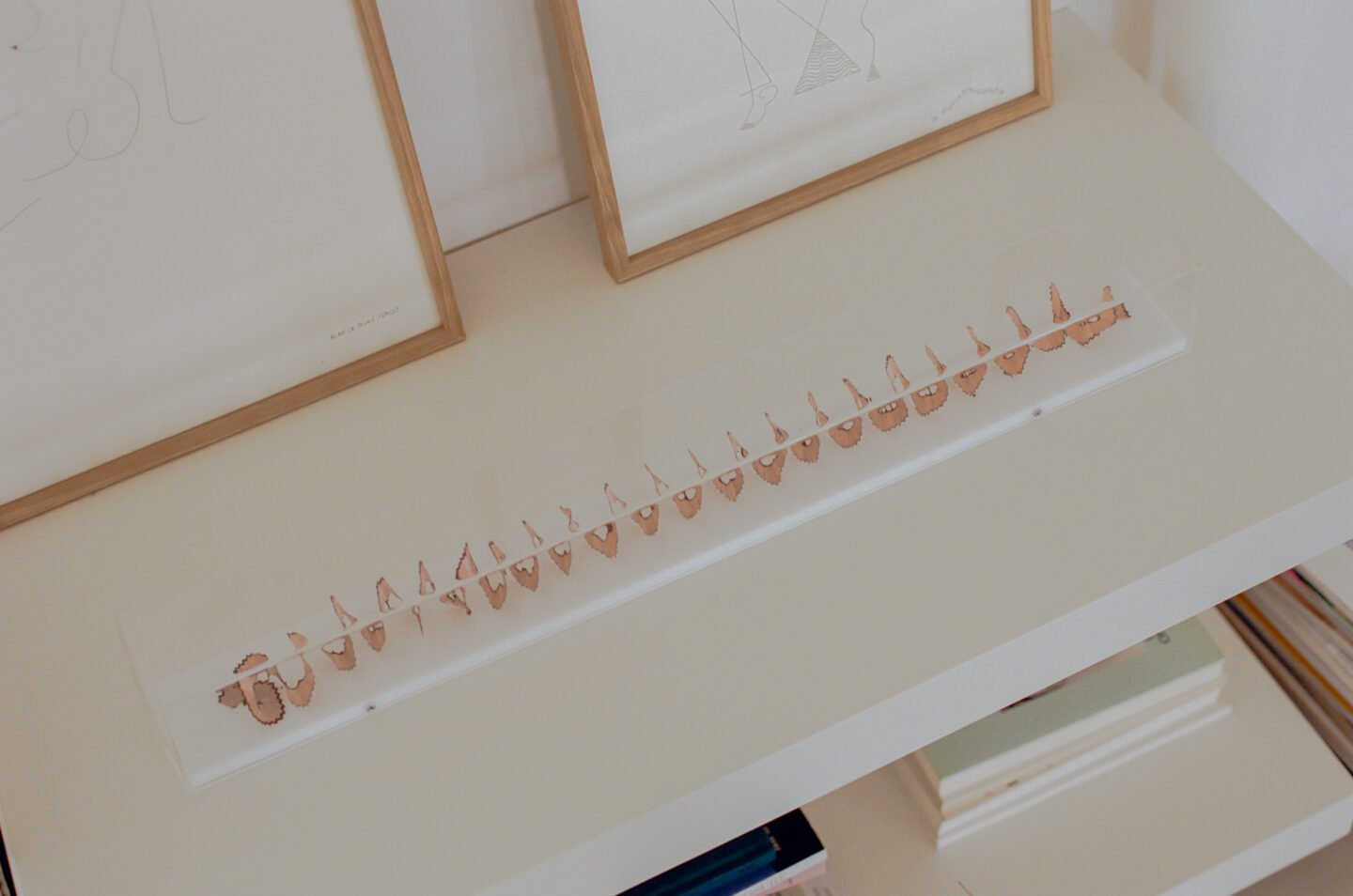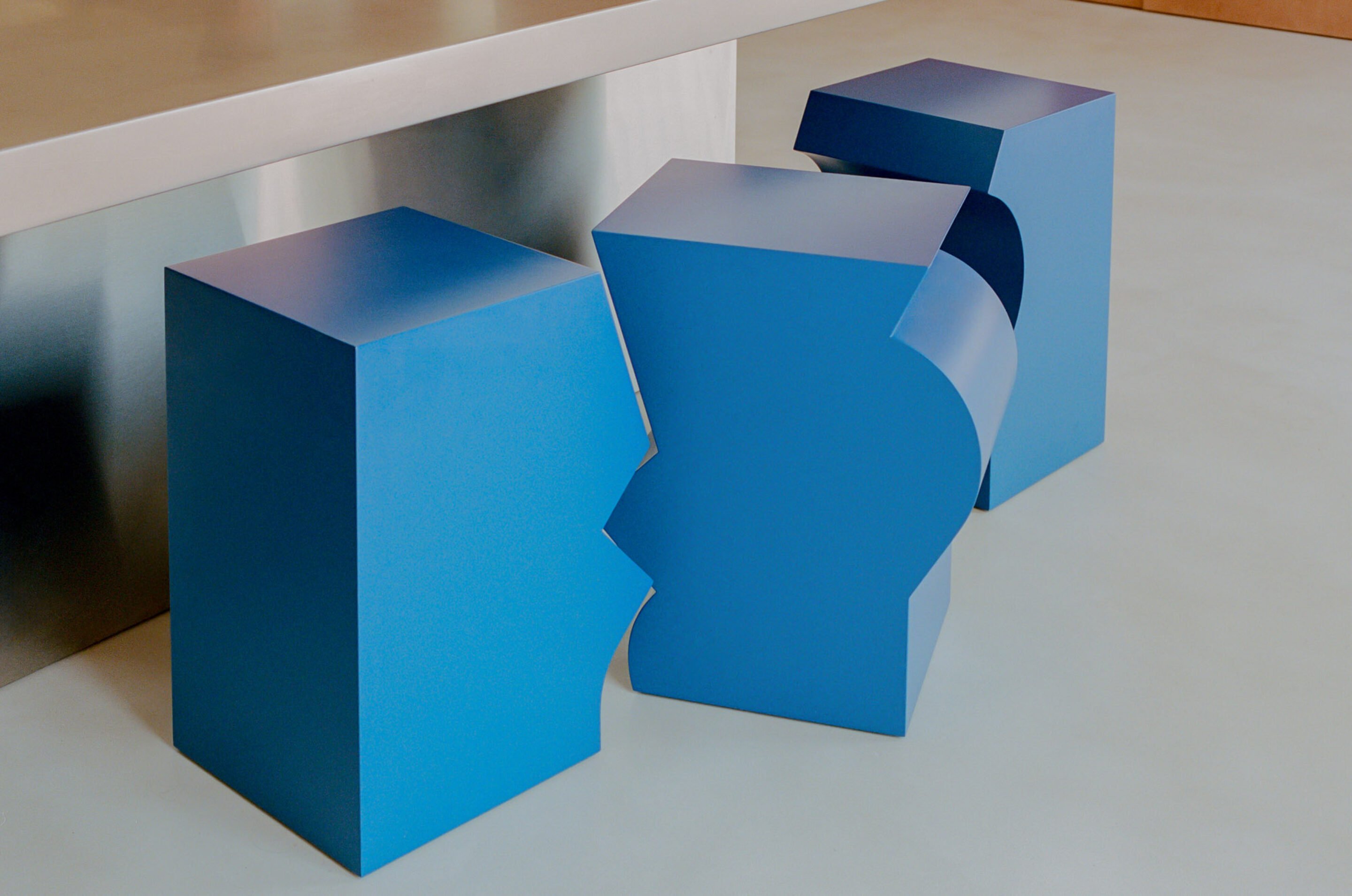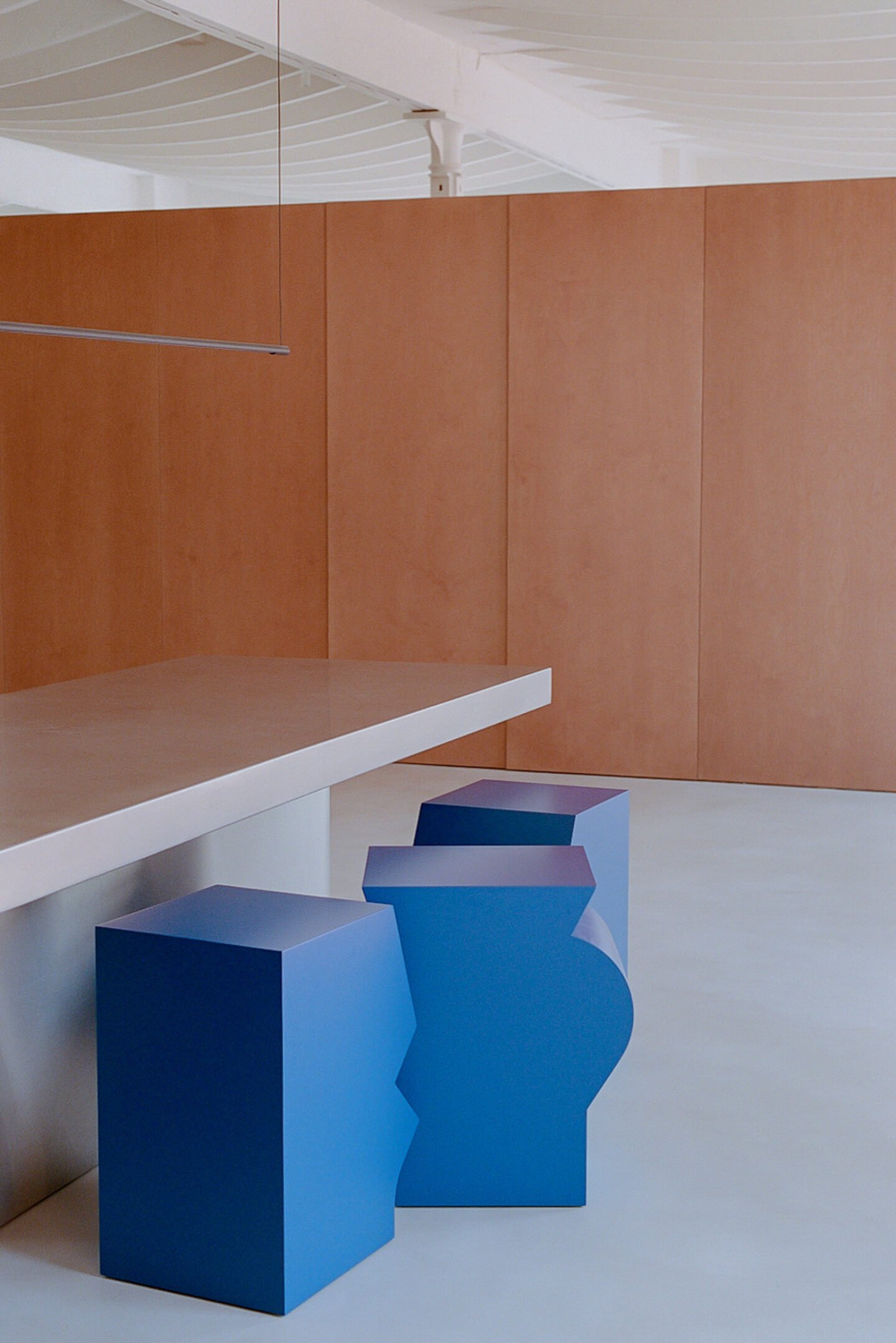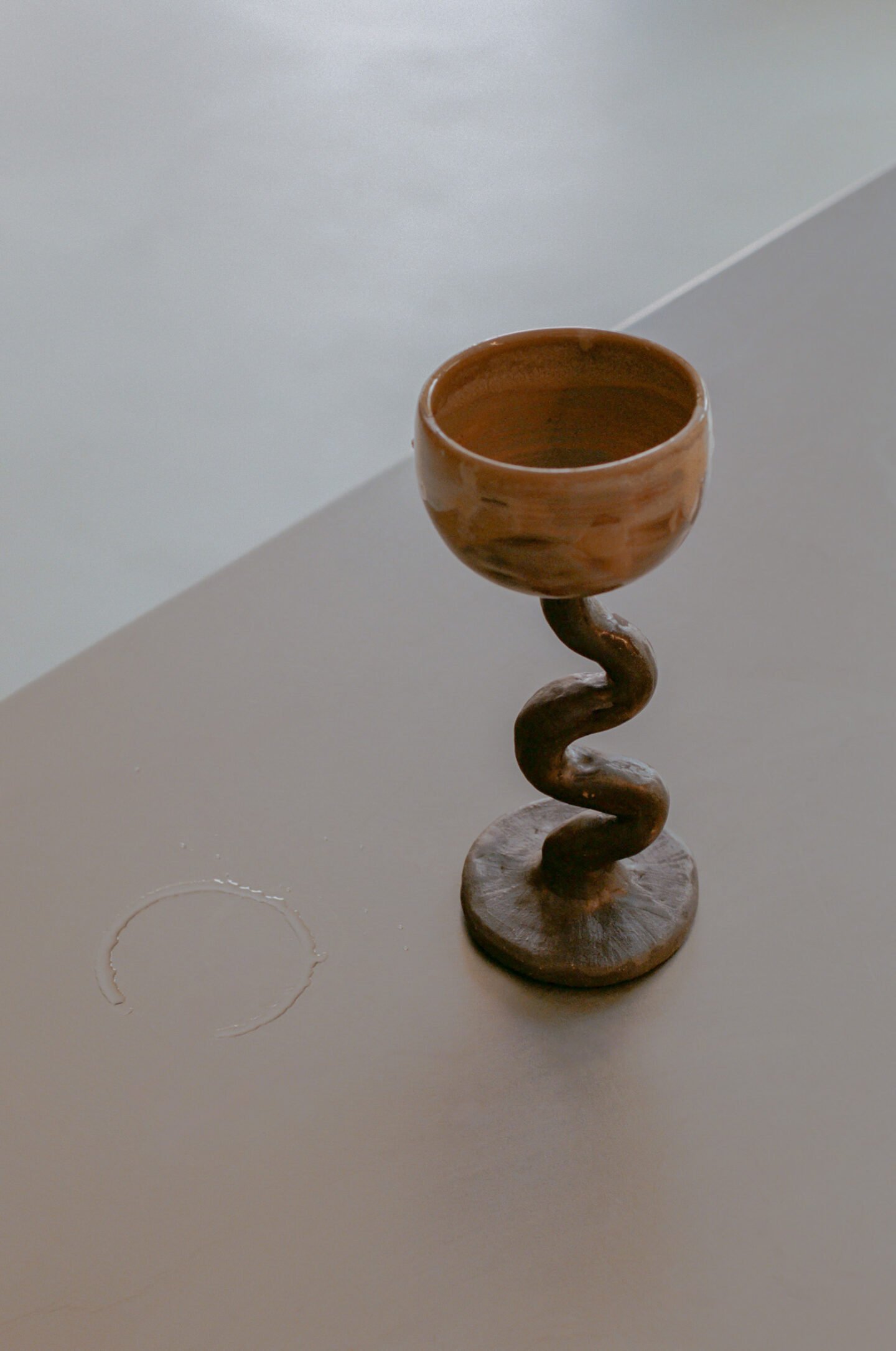 "Even though I studied business and still feel very passionate about it, collecting art became my occupation in a very organic way."
While the minimalist architecture of the space provides strong foundations for its functions, art undoubtedly takes center stage at VASTO. Artworks from the gallery's collection and Carmen's private holdings can be found in every corner of the space, blurring the line between art and design, much like everything else here. One of the first pieces seen when one enters the space is the table made by Spanish designer Sara Regal. Sara, the first artist in residence at VASTO, used the waste construction mixed with cement to create a coffee table donated for the living room area. Peruvian artists Valentina Maggiolo and Aileen Gavonel created unearthly clay cups in a series called Oysters, Snails and Slugs, inspired by the creeping underground creatures. To sit at the kitchen, one must grab a geometric stool made by Max Enrich, who breaks the barrier between function and form in his works.
Carmen, originally from northern Spain, has been surrounded by art her whole life. "I grew up in a family of collectors, so it became my natural interest. Even though I studied business and still feel very passionate about it, collecting art became my occupation in a very organic way," she says. Representing both young and established artists, VASTO doesn't have a defined curational line, guiding its selection by Carmen's instinct and emotional connection to the artwork. "I have been building my personal collection for years, which is now further developed together with my coworkers," explains Carmen, who takes pride in her eclectic selection. How does she choose the artists to work with? "I look for something I haven't seen before. When I look at the piece, I want to see a potential for deeper exploration with the artist."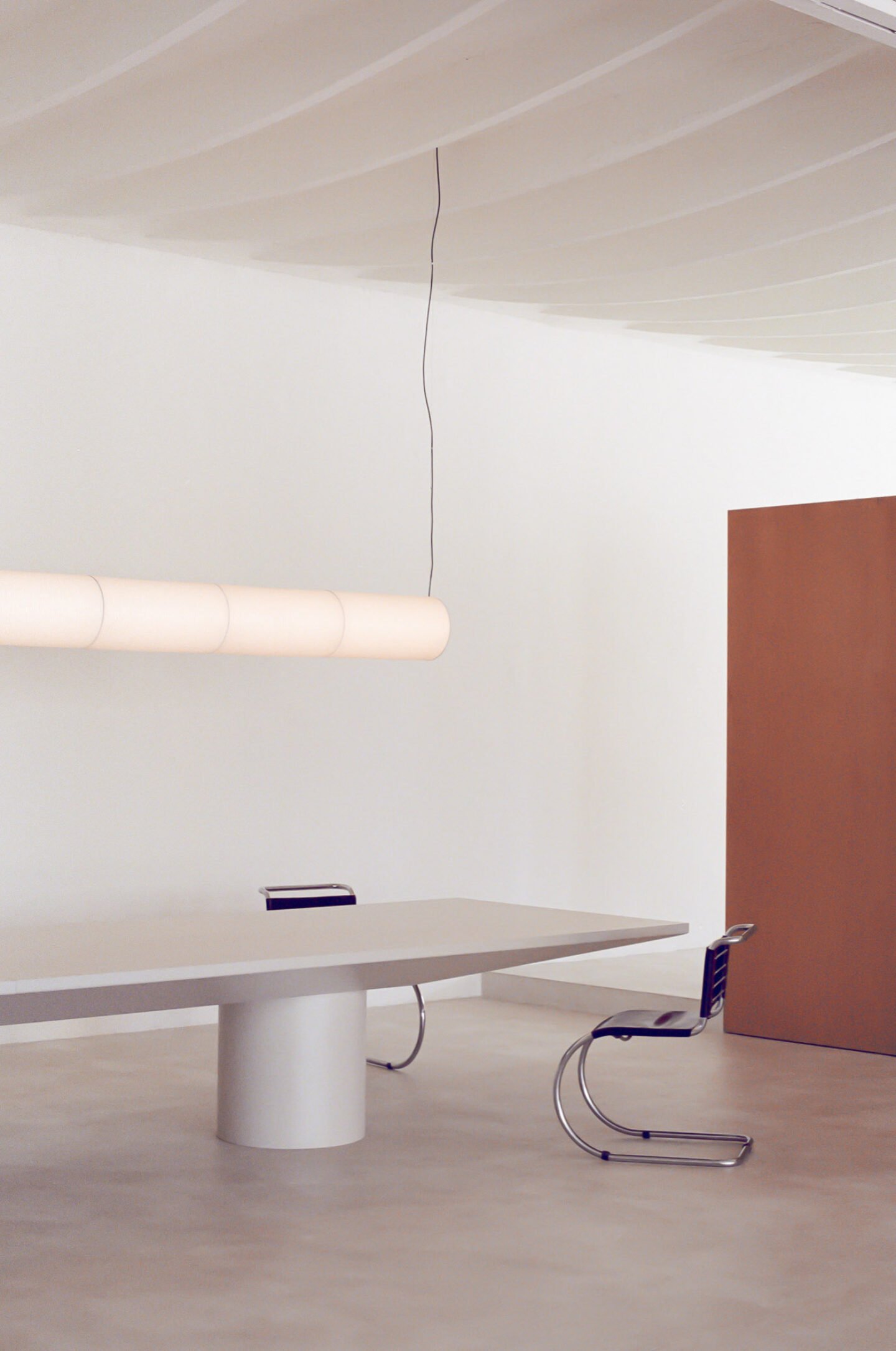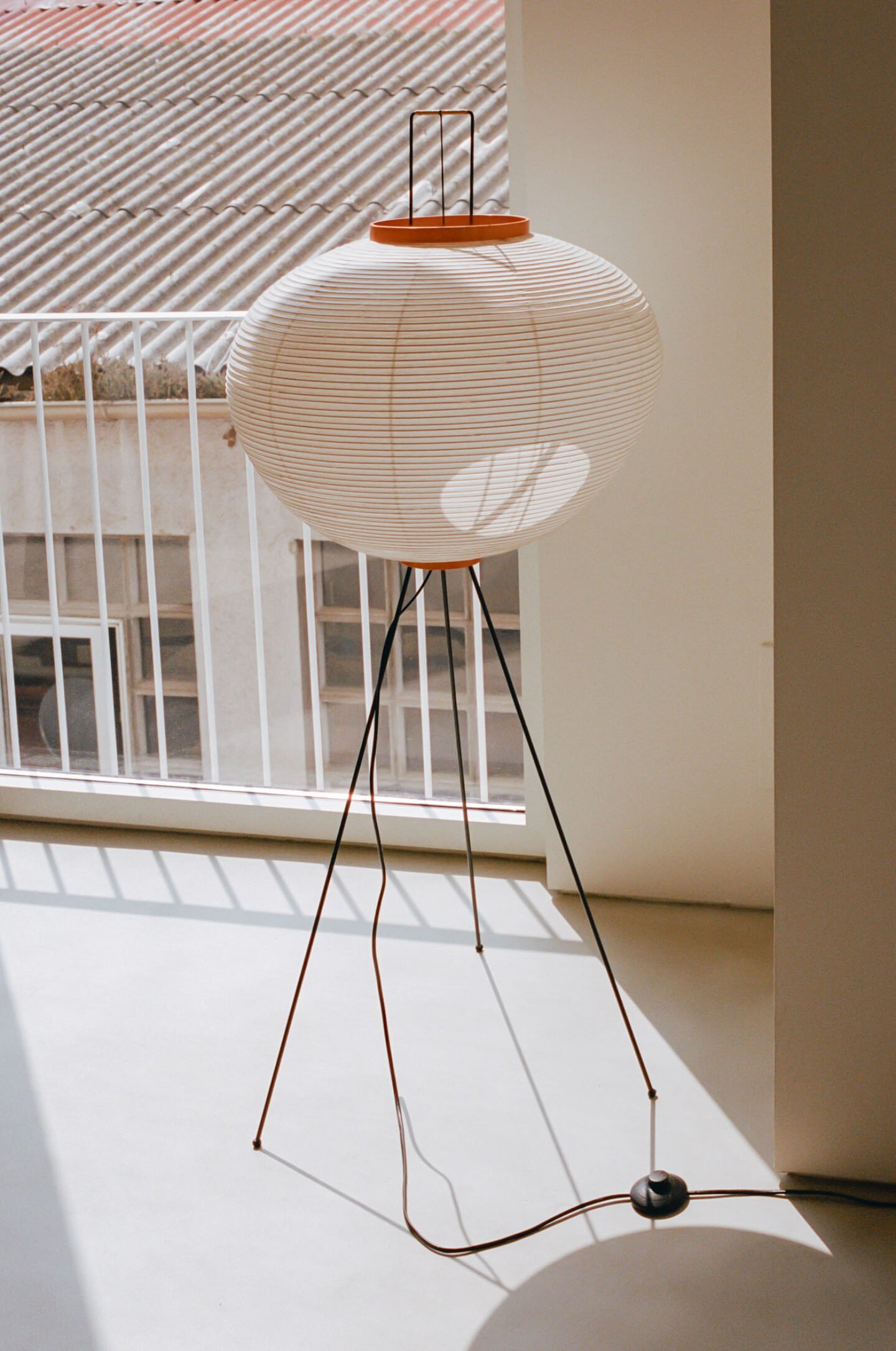 "Everything in this industry is based on trust."In a creative industry ruled by algorithms and commercial pressure, it is often challenging for emerging artists to become noticed."It's true that nowadays, the market demands from the artist to be all at once, not only creating, but also selling their work. This is why it is so important for us, the gallerists, to step in and create space for artists to pursue their creative ventures without worrying about the commercial outcome," describes Carmen. Built on trust and collaboration, the relationship between the curator and the artist is crucial for the success of both parties. "At VASTO, we build close relationships with the artists we represent, not only through exhibitions and exposure, but also during the early stages of the process. We work together on concepts and proposals, and it's a very enriching part for me," explains Carmen. "We listen to artists, and I learn a lot from every person I work with. Everything in this industry is based on trust," she adds.
While curators actively look for new talent, we ask Carmen if there's anything a young artist can also do to help their career develop. "For me, it's important that an artist maintains an ongoing practice and regularly shares their work, regardless of outlet. I would also advise emerging artists to search for galleries with a program that speaks to them. In this business, the relationship between artist and gallerist is a mutual attraction, so it's best to start building those relations early on. I would encourage everyone to always share their genuine interests, be transparent about their vision and present their work with confidence." VASTO actively searches for new artists to work with, and the tools for discovering them vary. "We do a lot of extensive research, go to art fairs, do numerous studio visits, and even look for new things on Instagram. The platform might have shortcomings, but I believe it has proven very useful for artists to find exposure within a broader audience, and for building communities to support and engage with each other."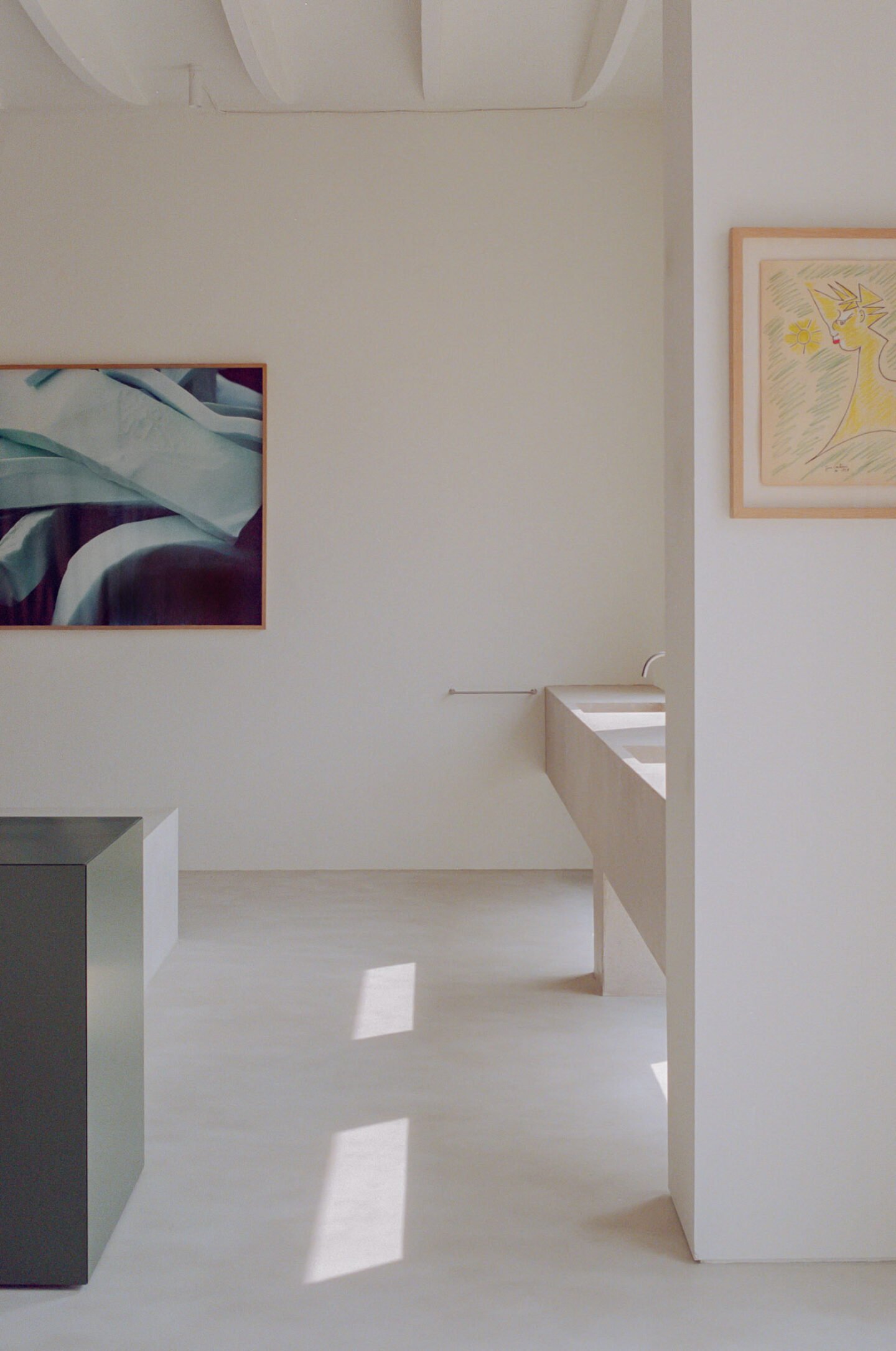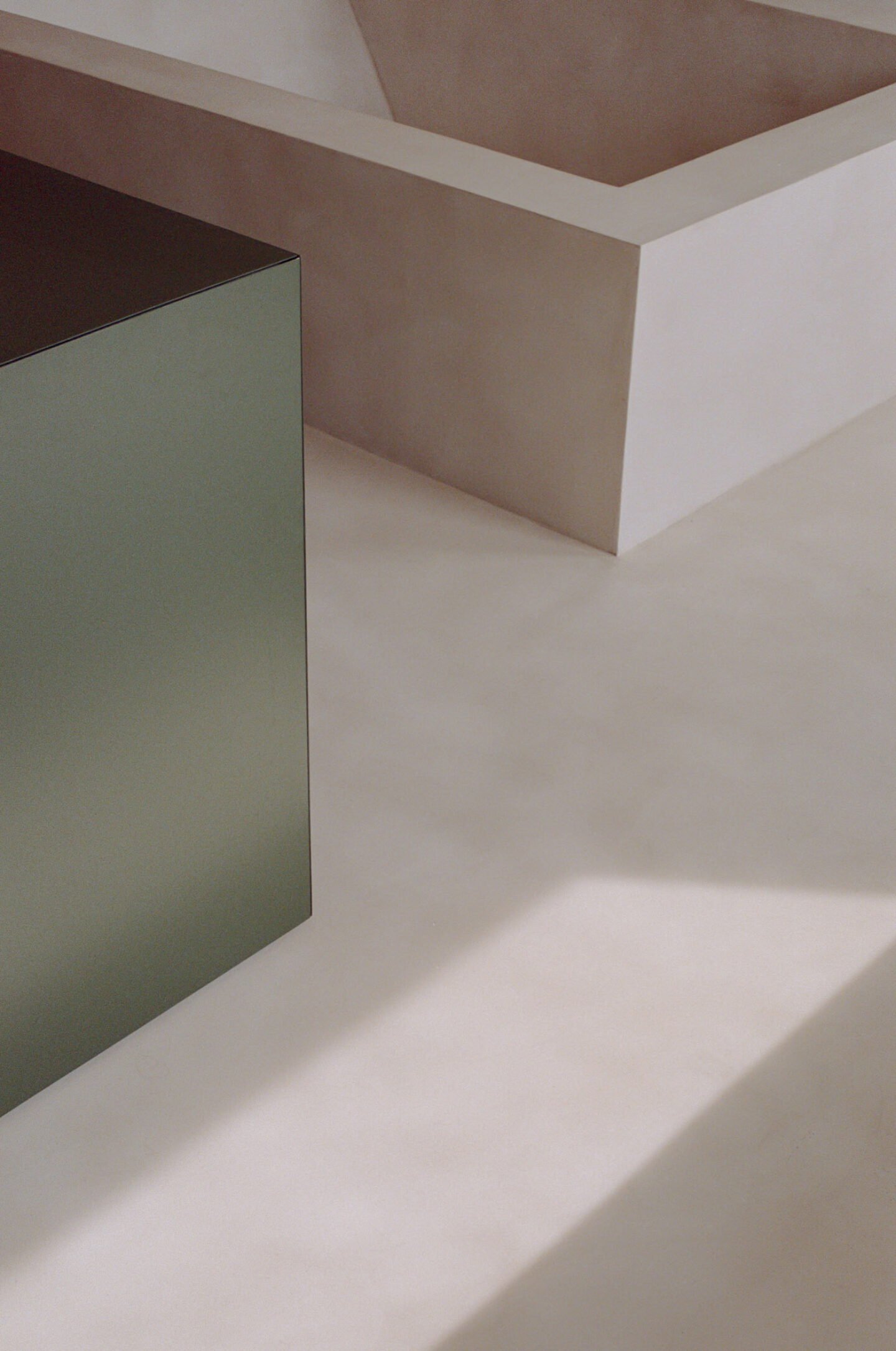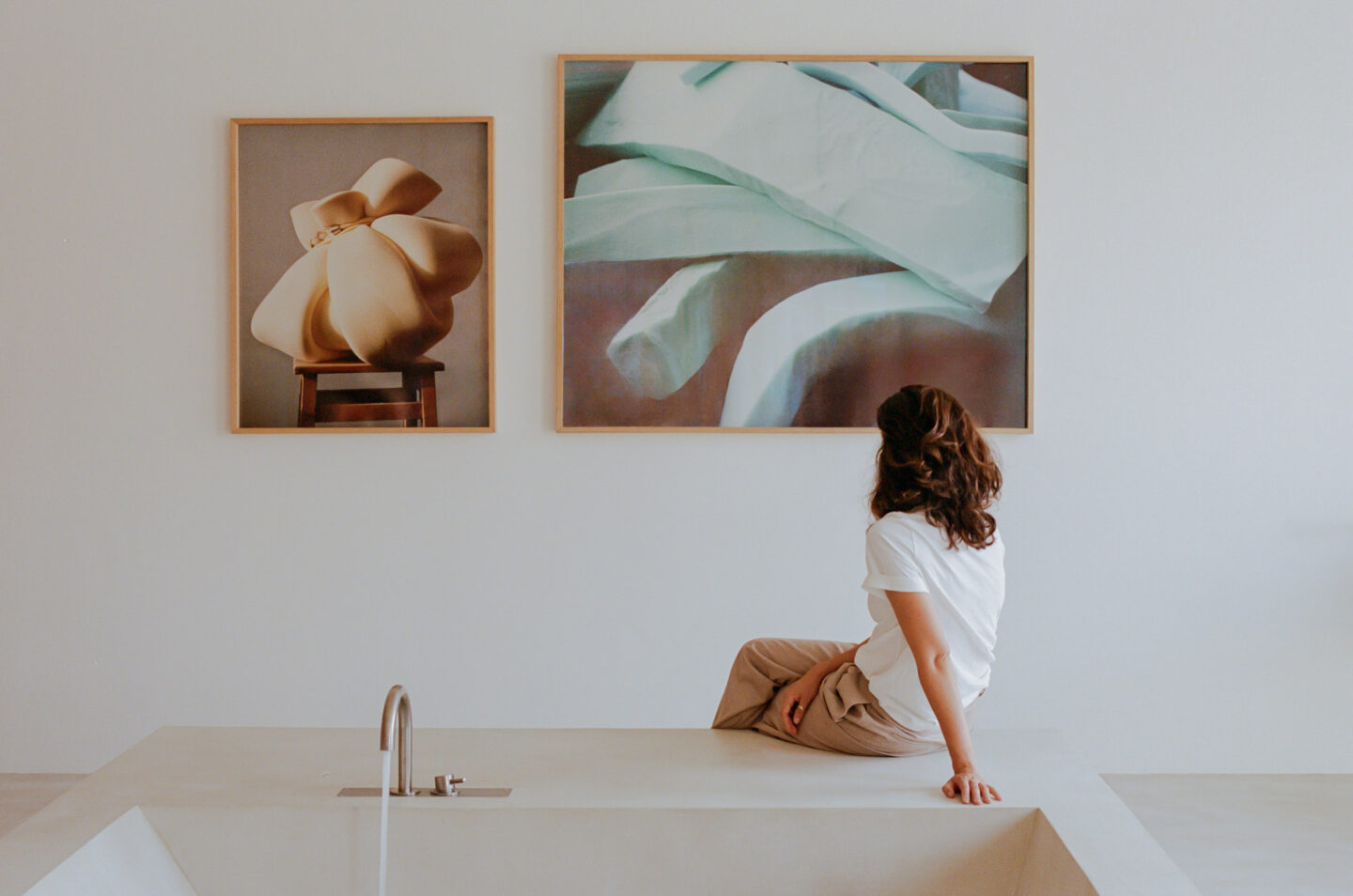 Asked about the most interesting centres for contemporary art today, Carmen's eyes light up. "I am fascinated by Mexico City, booming with all the fresh talent and new art galleries. Seoul is a very interesting destination, too, with Frieze happening right now. There's also a great upcoming design scene in South Korea. I am also looking forward to Art Brussels next year as this year's edition offered a very interesting proposal. I couldn't not mention the 34th Bienal de São Paulo, which is happening right now. And last but not least, Copenhagen is my always to-go when it comes to finding inspiration and new creatives!"
"As we reaffirm our commitment as a contemporary art gallery, we also aim to take a step forward and expand our mission into showcasing progressive design."
With everything happening around the art world, VASTO does not fall behind with its offerings. The gallery's 2023 Fall program promises an array of exhibitions and interventions, including a solo show by Sara Regal, who created the table for the living room. A further development of her project, Regal will create a large scale sculpture made of the remaining construction waste. The show will be followed by an exhibition of Spanish artist Berta- Blanca T. Ivanow, whose massive sculpture takes a central spot in VASTO's space. The gallery also announced to represent the duo of Anna and Maria Ritsch, two sisters who explore the themes of body through photography and visual arts. Another new addition to VASTO's portfolio is forever studio, an industrial practice from Rotterdam, Netherlands, focused on creating one-of-a-kind furniture pieces and spatial design projects. "As we reaffirm our commitment as a contemporary art gallery, we also aim to take a step forward and expand our mission into showcasing progressive design," explains Carmen. "There are so many exciting things to come, and I'm sure the next time you visit, the space will look entirely different," she concludes with a smile, her voice filled with excitement.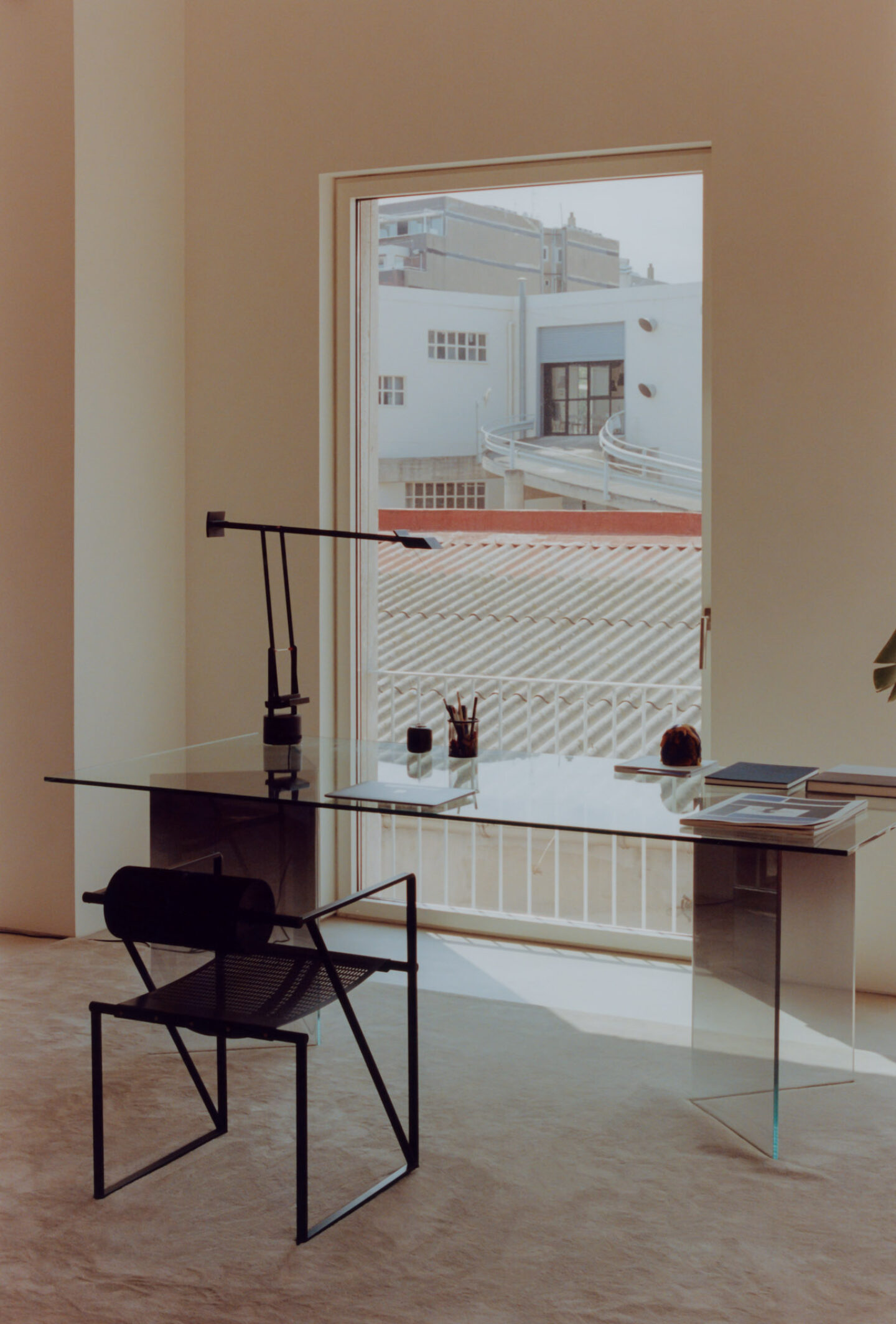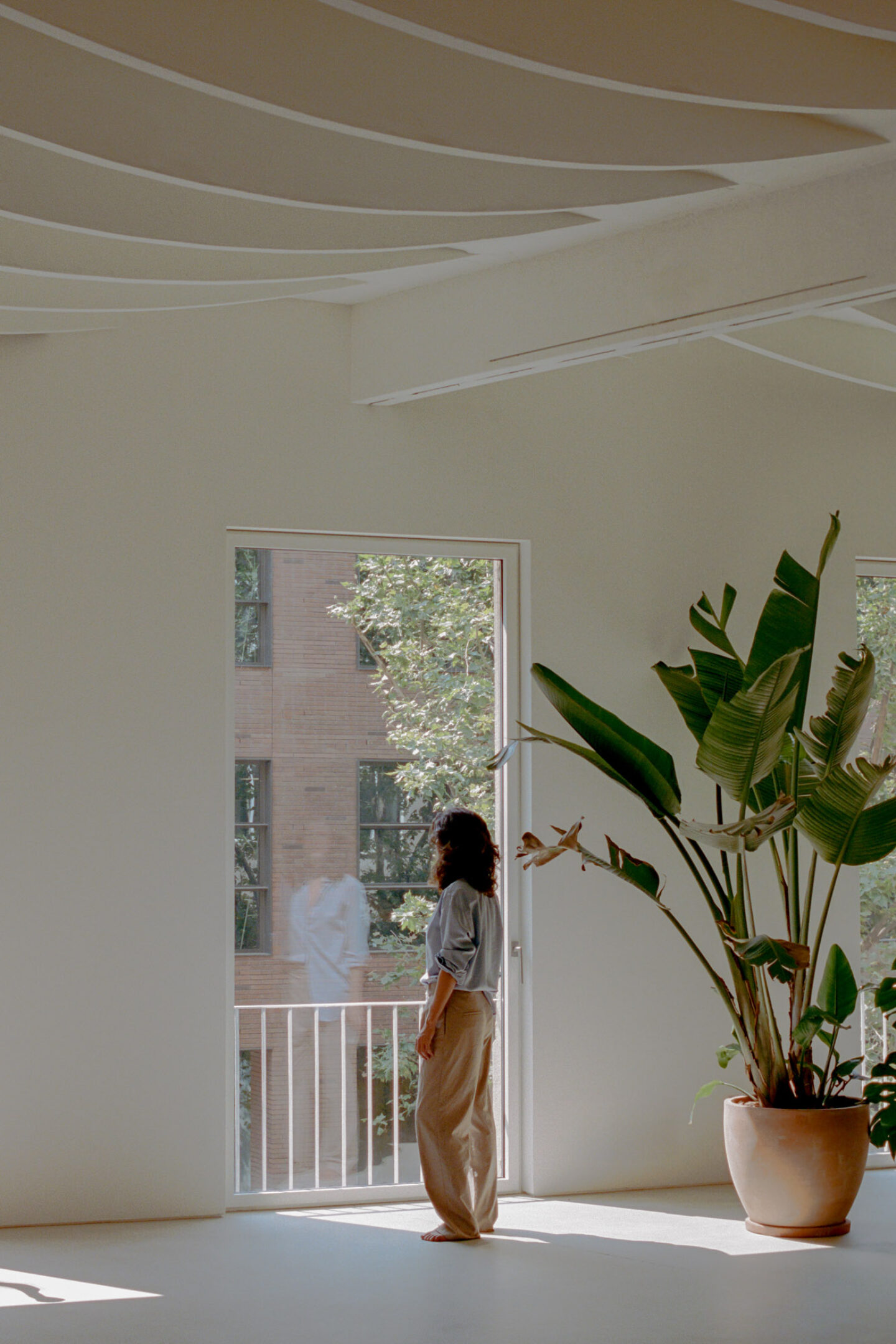 ADDRESS
VASTO Gallery
Carrer de Llull 109
08005 Barcelona
Available to visit by appointment on Thursdays and Fridays.
CONTACT
Website