Chicago has long been a hub of artistic expression, where a dynamic blend of established institutions and emerging artists unite to celebrate creativity and harness the transformative power of art. The city maintains a robust reputation, reinforced by the annual return of EXPO Chicago, as it consistently embraces fresh artistic perspectives, encourages community involvement, and nurtures an environment that fosters innovation and boundless imagination. During IGNANT's visit for the fair's momentous 10th anniversary last month, we had the privilege of immersing ourselves in the city's vibrant artistic scene and gaining insight into the ever-evolving landscape of the broader art world.
Chicago is basking in an exceptional artistic moment, solidifying its status as a renowned creative epicenter celebrated for its architectural marvels, rich cultural history, and diverse art scene. Chicago pulsates with infectious energy, attracting a constant stream of up-and-coming talents and established artistsThe Windy City pulsates with infectious energy, attracting a constant stream of up-and-coming talents and established artists alike, including Kerry James Marshall, Nick Cave, and Tony Lewis, who have all made Chicago their home. The city thrives with a myriad of galleries, exhibition spaces, and collectives that flourish across its vibrant streets, positioning it as the ultimate destination for art enthusiasts in the Midwest and beyond. With aspirations to make a mark on the global stage, Chicago's premier art fair, EXPO, held annually at Navy Pier, has further magnetized individuals from art, design, and more, offering a dynamic canvas for boundless creative expression. While navigating the city's thriving art scene, we invite you to join us as we delve into notable landmarks, from world-renowned museums to cutting-edge artist-run spaces, to the EXPO fairgrounds, unveiling the exciting tapestry that is Chicago.
A major architectural landmark, the Chicago Riverwalk captures the essence and splendor of the cityWhen embarking on a journey through Chicago, a singular, iconic location serves as the ideal starting point: the Chicago Riverwalk. A major architectural landmark that captures the essence and splendor of the city, this 1.25-mile-long pedestrian promenade running along the Chicago River offers more than a scenic experience—it immerses visitors in the rich history and bustling energy that define the city. Serving as the gateway to Chicago's architectural wonders, it unveils a breathtaking panorama, showcasing landmarks such as the Marina City towers by Bertrand Goldberg and the sleek and undulating balconies of the Aqua Tower by Studio Gang Architects. Along the way, one can also admire the Chicago Architecture Center, housed within a Mies van der Rohe landmark building, the art-deco structure The Mart—illuminated for the occasion with Derrick Adam's site-specific commissioned digital art project 'Unicorn: Ruby Rides Through Four Season'—and 150 North Riverside, which houses the project 150 Media Stream, featuring a mesmerizing immersive video installation by Kenny Schachter.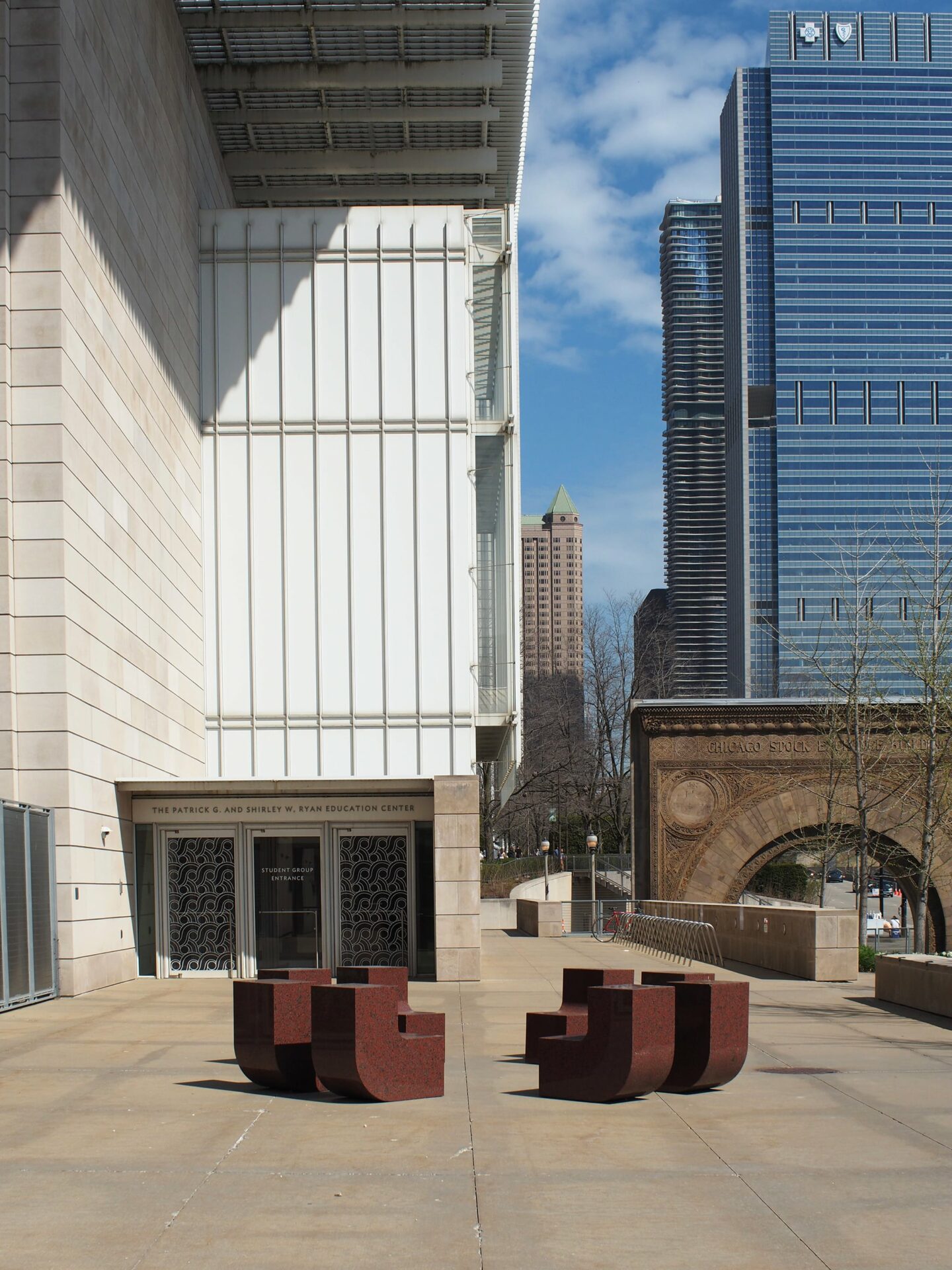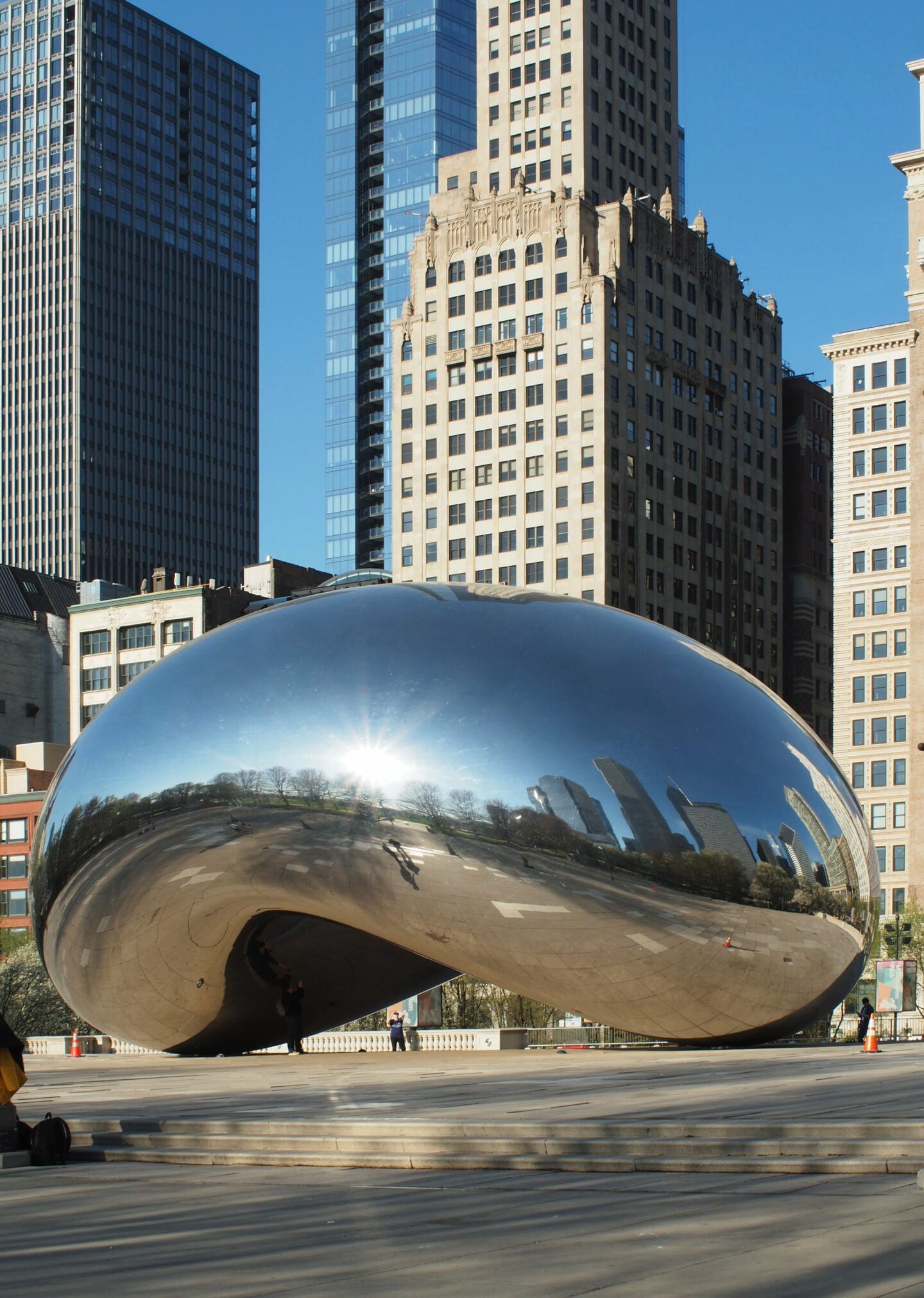 A fixture in the city for over 150 years, the Art Institute of Chicago showcases diverse artistic expressions
Located in the heart of the downtown Loop neighborhood, The Art Institute of Chicago occupies a prominent position as the second largest museum in the nation, proudly hosting an extensive collection exceeding 300,000 remarkable works of art. A fixture in the city for over 150 years, it showcases diverse artistic expressions, including captivating contemporary pieces by acclaimed artists such as Jeff Koons, Cindy Sherman, and Gerhard Richter. The museum's Modern Wing, envisioned by the renowned architect Renzo Piano, holds treasures by luminaries such as Constantin Brancusi, Marcel Duchamp, and Henri Matisse. But the museum is more than an art repository. It is a testament to remarkable architecture, as exemplified by its stunning interiors and its bridge connecting visitors to the magnificent Millenium Park. This urban sanctuary encompasses a sprawling 24 acres and is home to various stunning contemporary art installations. Among its notable attractions is the iconic stainless-steel sculpture Cloud Gate, designed by British artist Anish Kapoor and affectionately known as 'The Bean'—a globally recognized symbol of Chicago's boundless creativity and a captivating spectacle for photography enthusiasts. Additionally, the park houses the Jay Pritzker Pavilion, an outdoor concert venue designed by the visionary Frank-Gehry. With its distinctive silver ribbons and awe-inspiring design, this architectural masterpiece stands as a testament to contemporary innovation.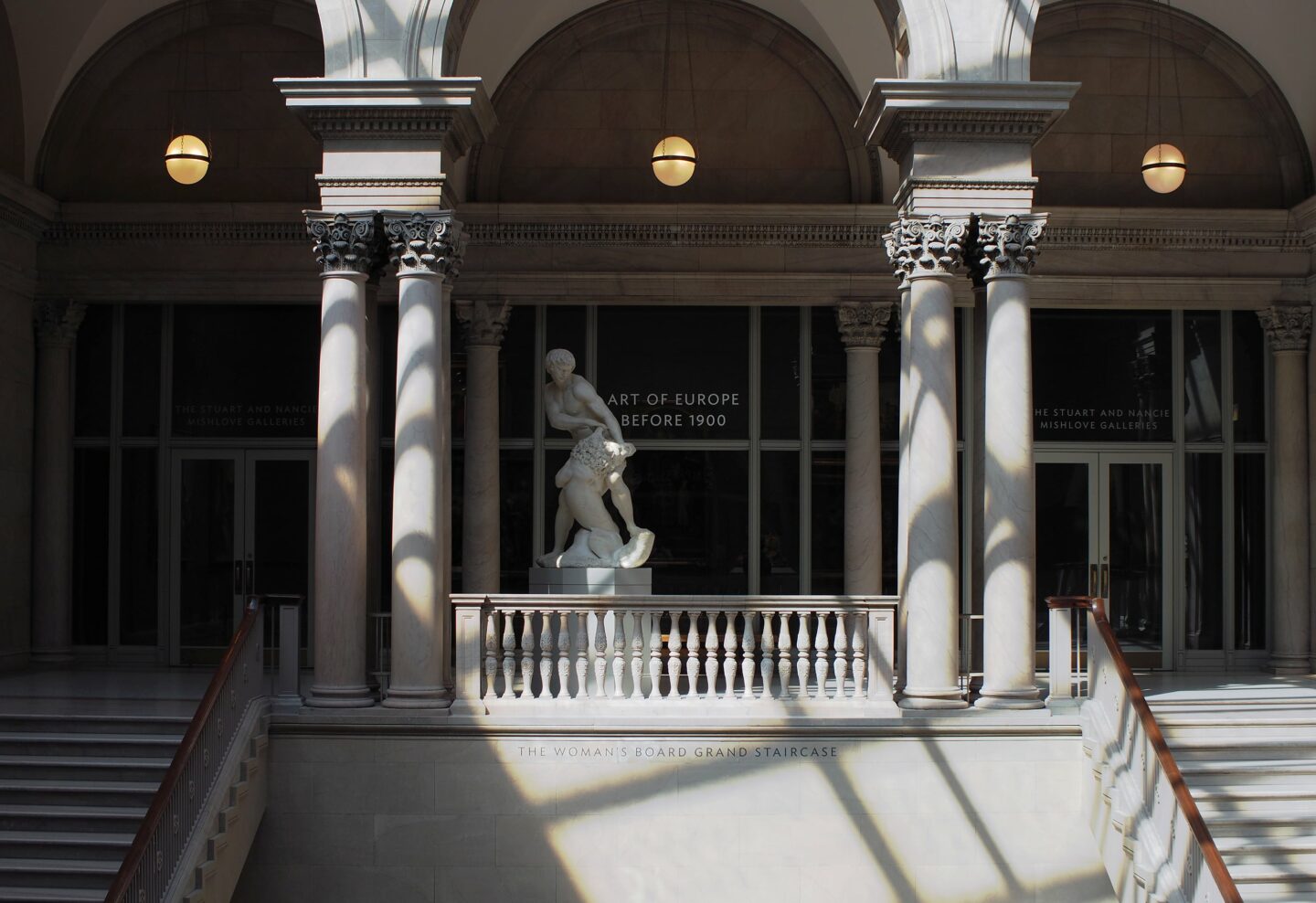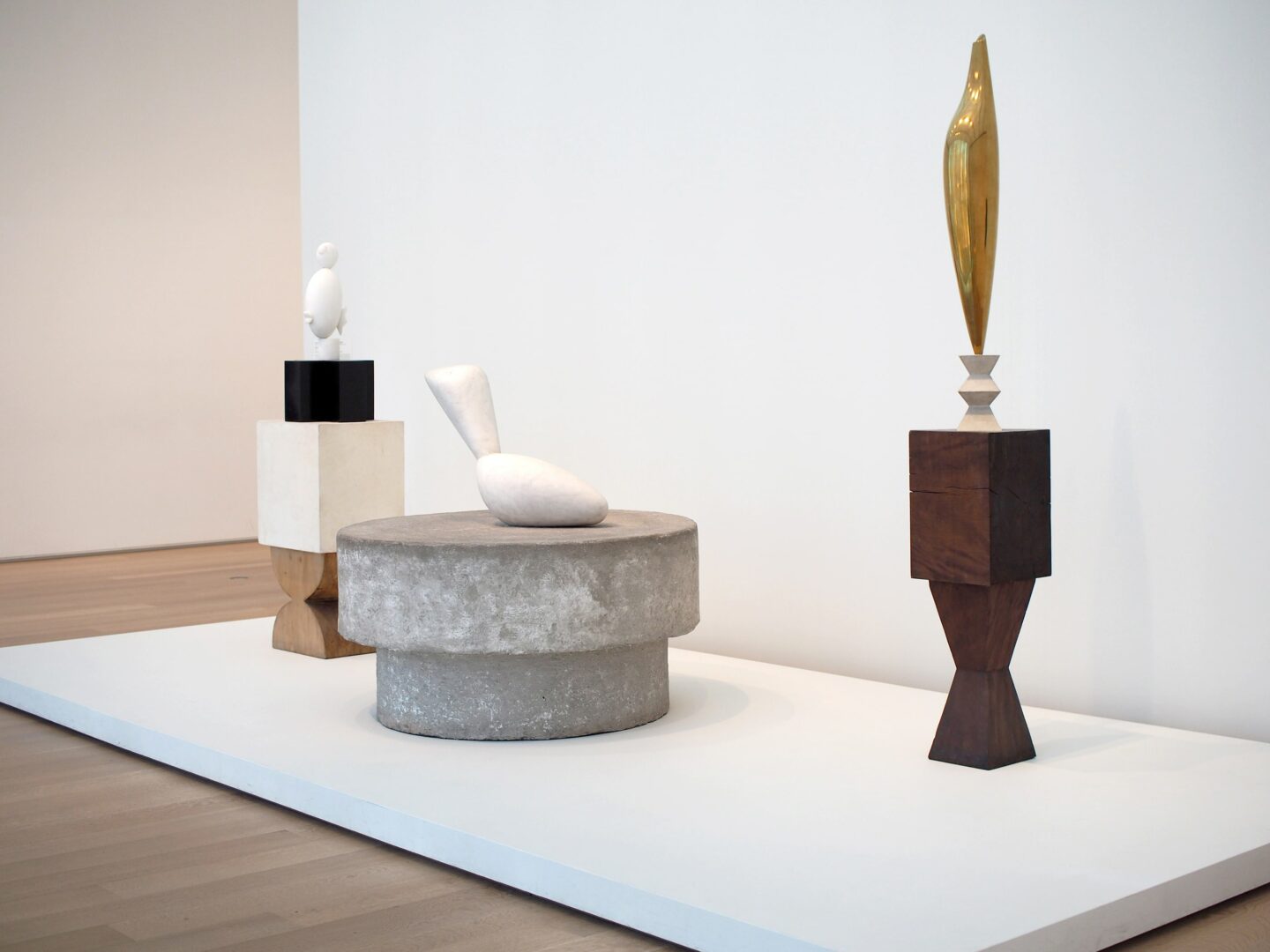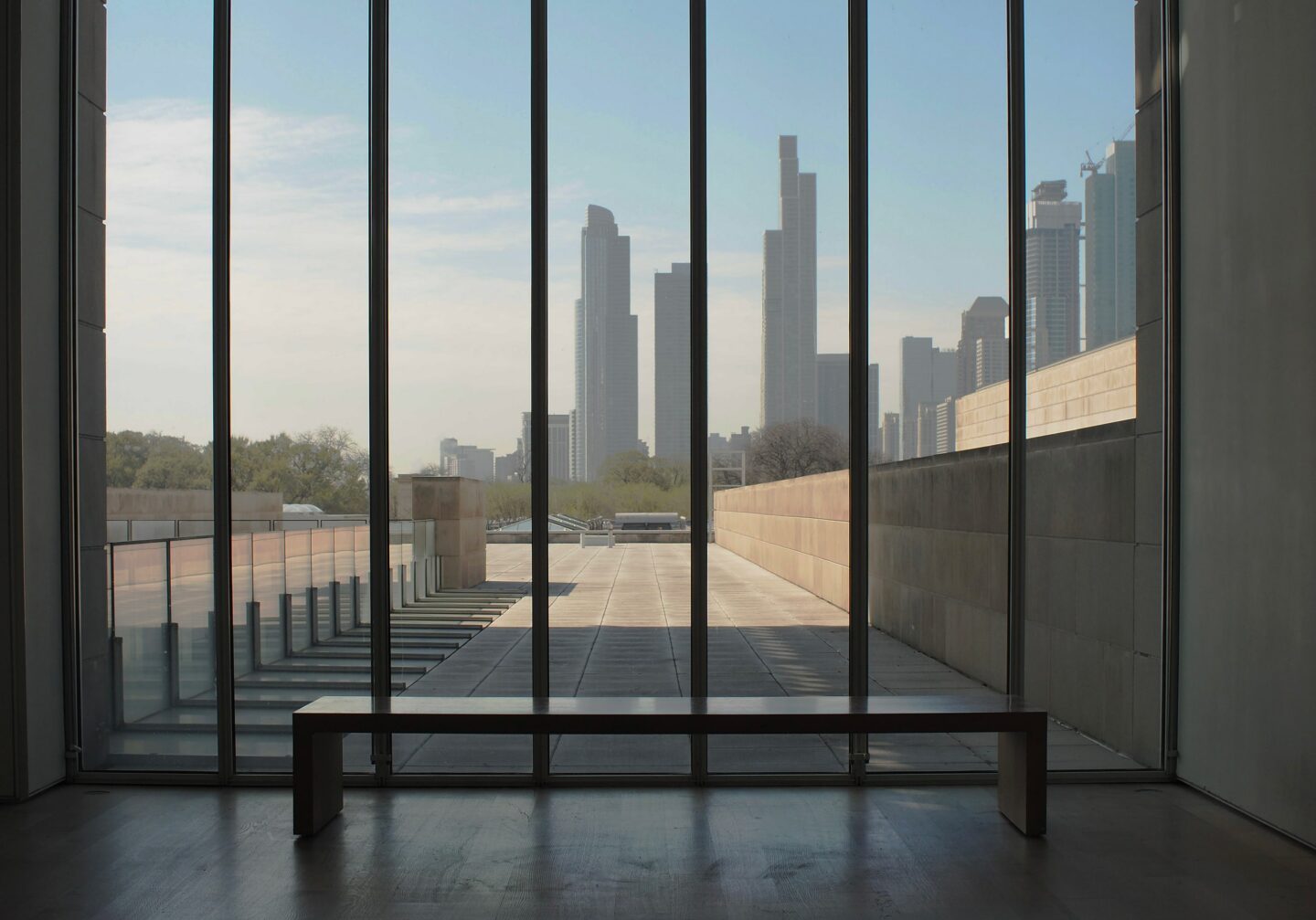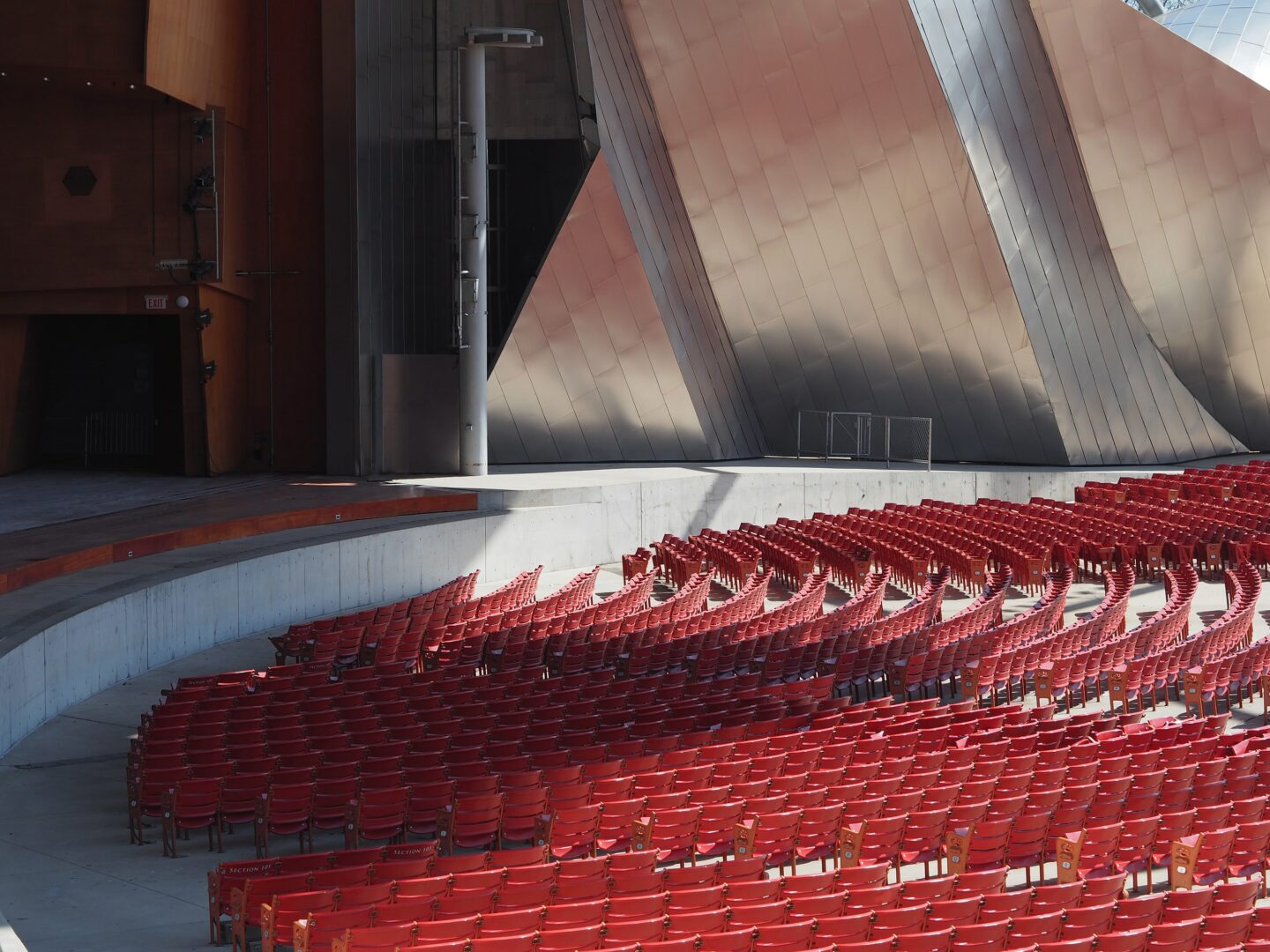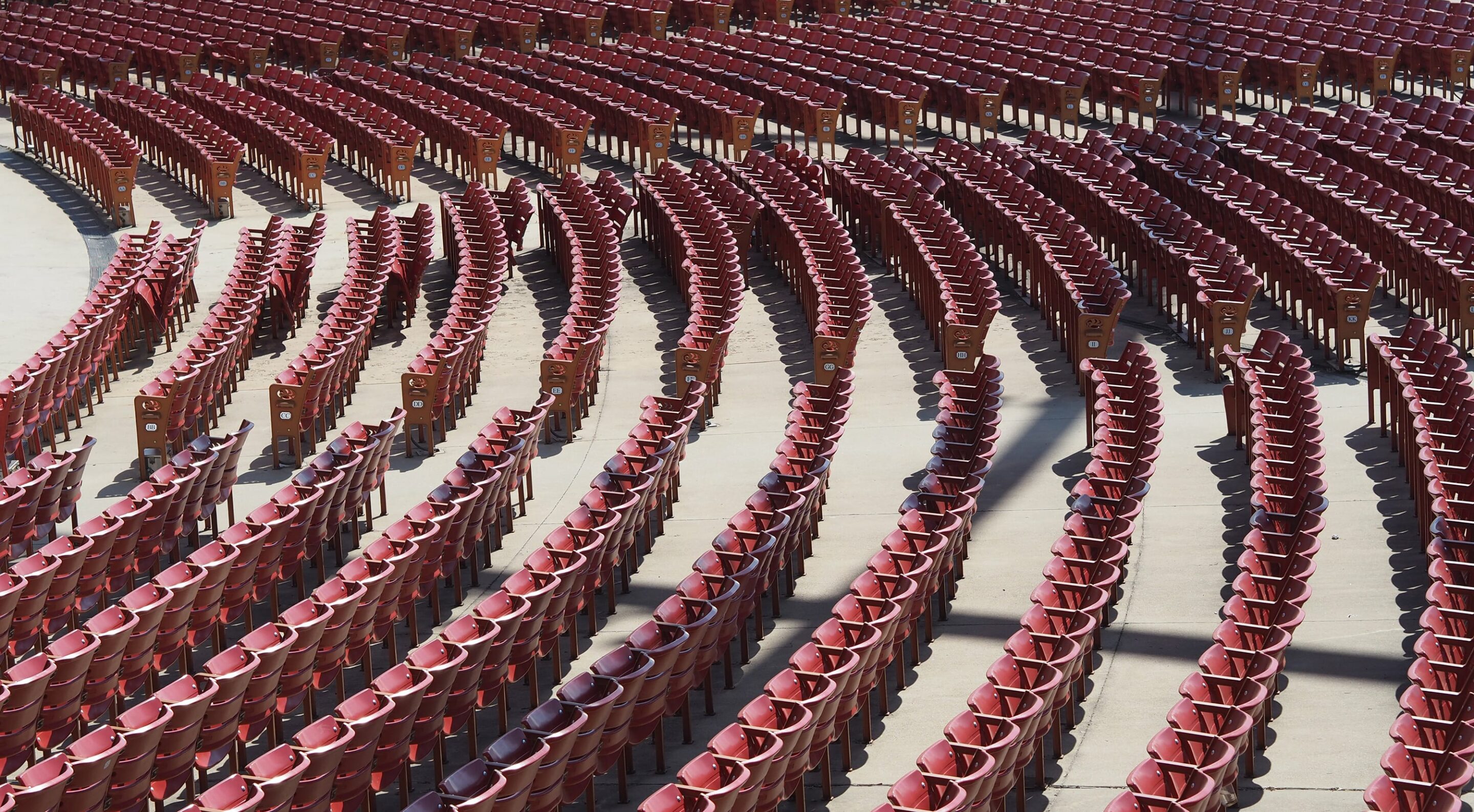 With dramatic views of Lake Michigan, the Museum of Contemporary Art showcases cutting-edge works of contemporary artAnother influential presence in the dynamic Chicago art scene since 1967, the Museum of Contemporary Art (MCA), takes center stage as a world-class institution devoted to showcasing cutting-edge works of contemporary art. Originally established as a kunsthalle, the museum remains committed to fostering experimental art and education programs, operating with a gallery-style approach characterized by rotating curated exhibitions and collections encompassing a wide range of mediums, from painting and sculpture to video and performance art. On display during our visit is 'Forecast Form: Art in the Caribbean Diaspora, 1990s-Today', an innovative showcase that reimagines Caribbean Art through the lenses of 37 artists, illuminating the region not merely as a product of geography, language or ethnicity, but as a dynamic space defined by perpetual exchange, displacement, and movement. Nestled in the city's heart and designed by architect Josef Paul Kelihues, the museum itself is a stunning work of art. Boasting sleek and modern architectural lines, open spaces, and dramatic views of Lake Michigan, it harmoniously integrates with its surroundings, providing visitors with a visually striking backdrop that only enhances the overall art experience.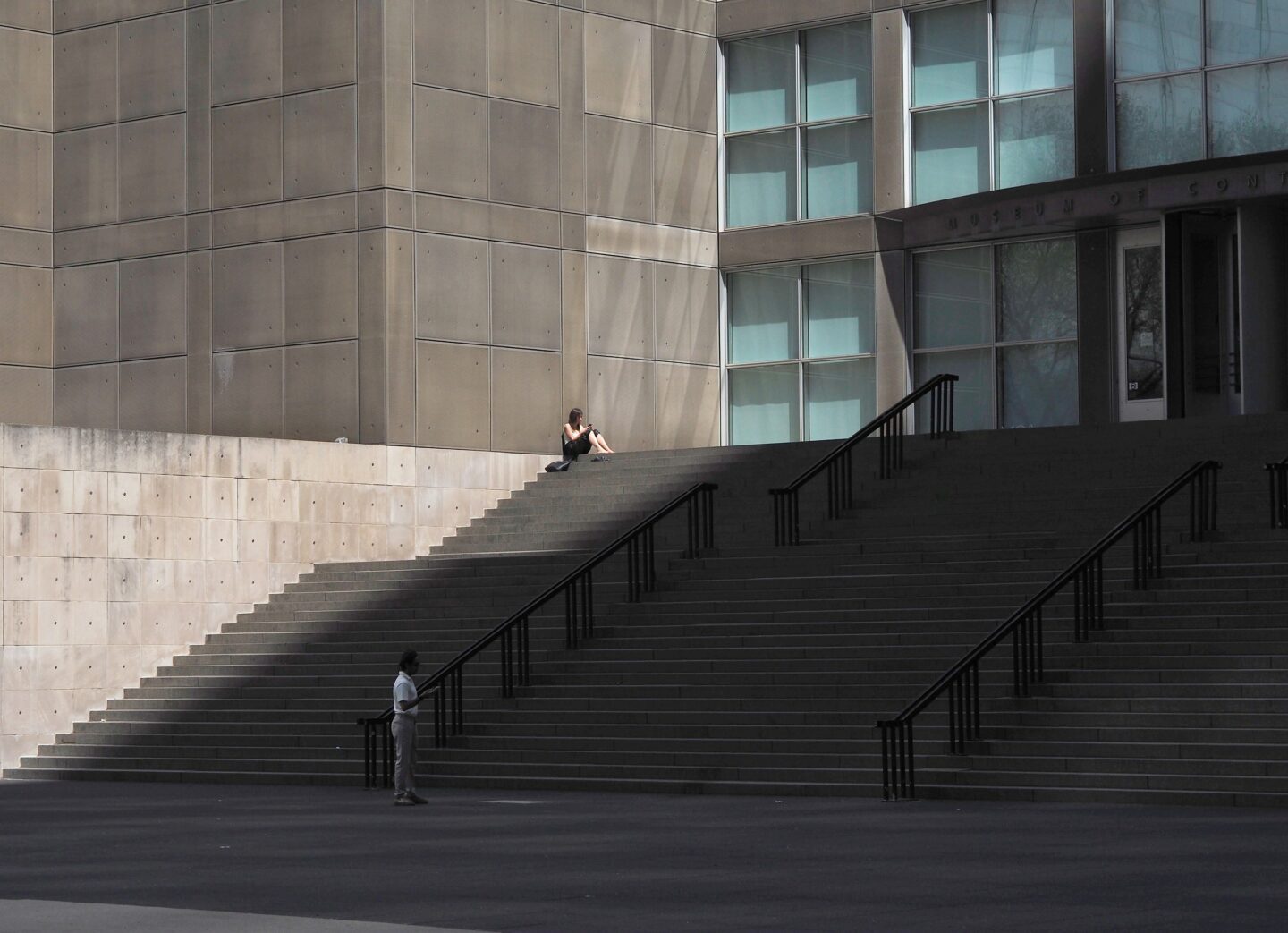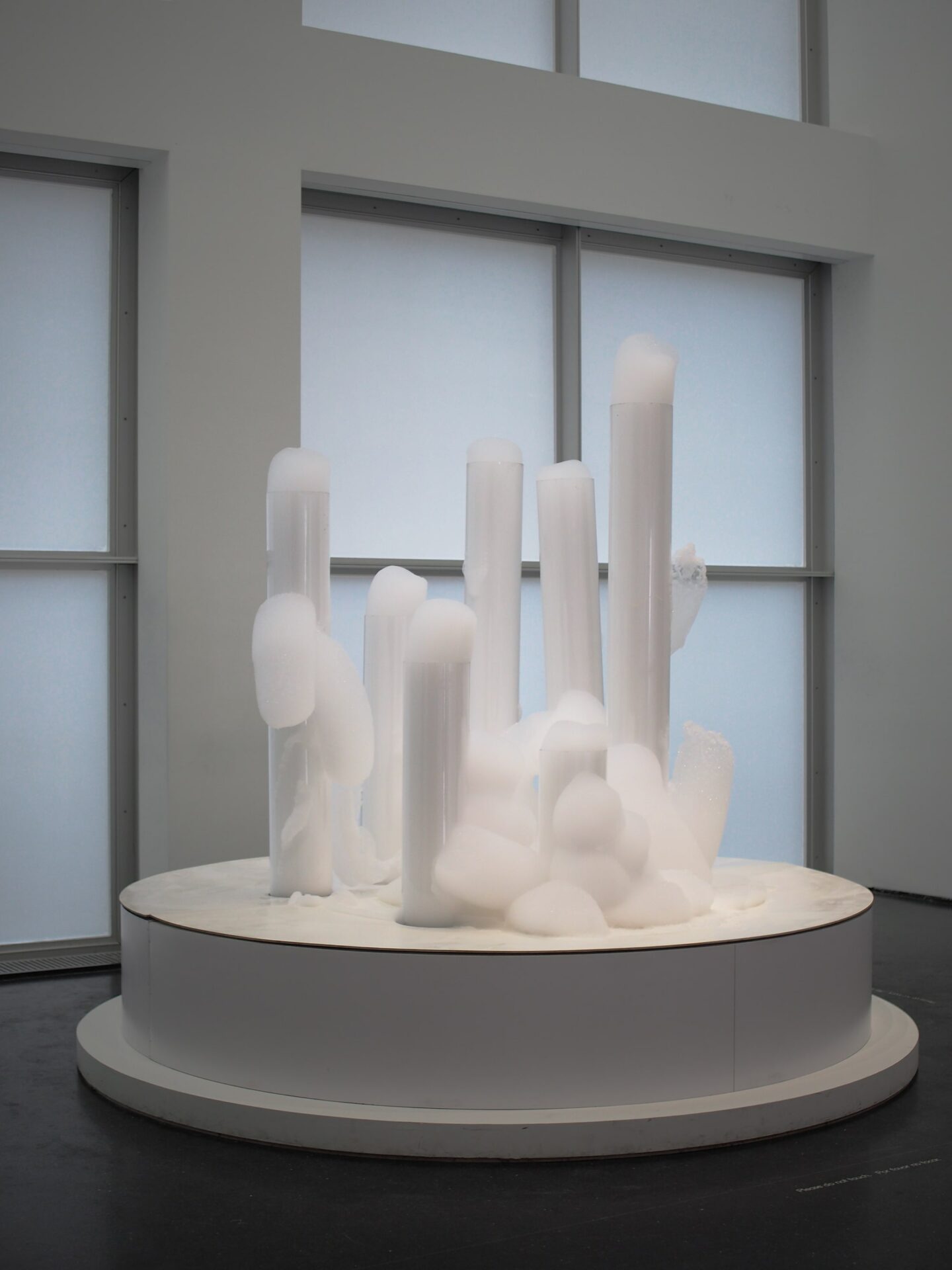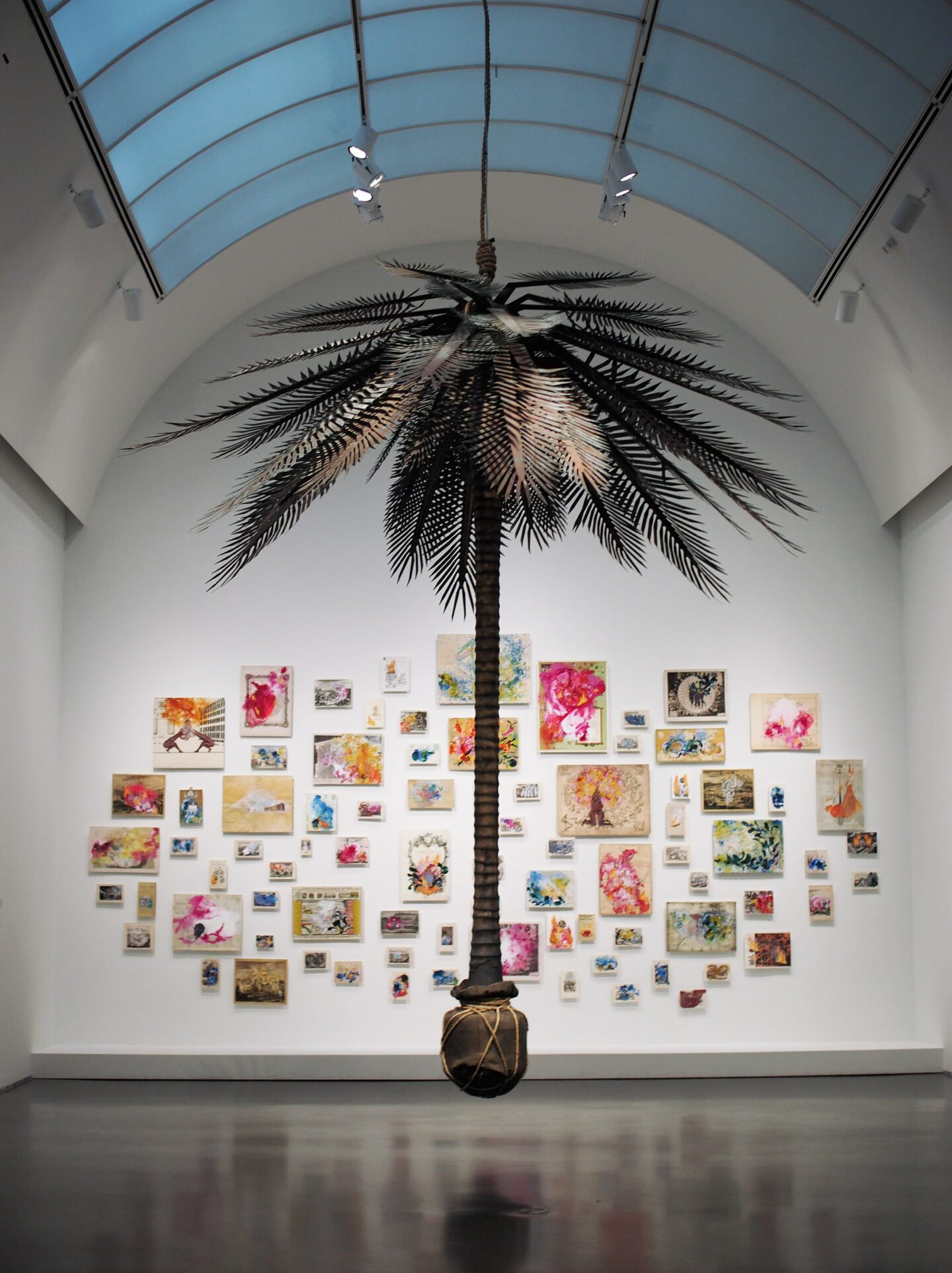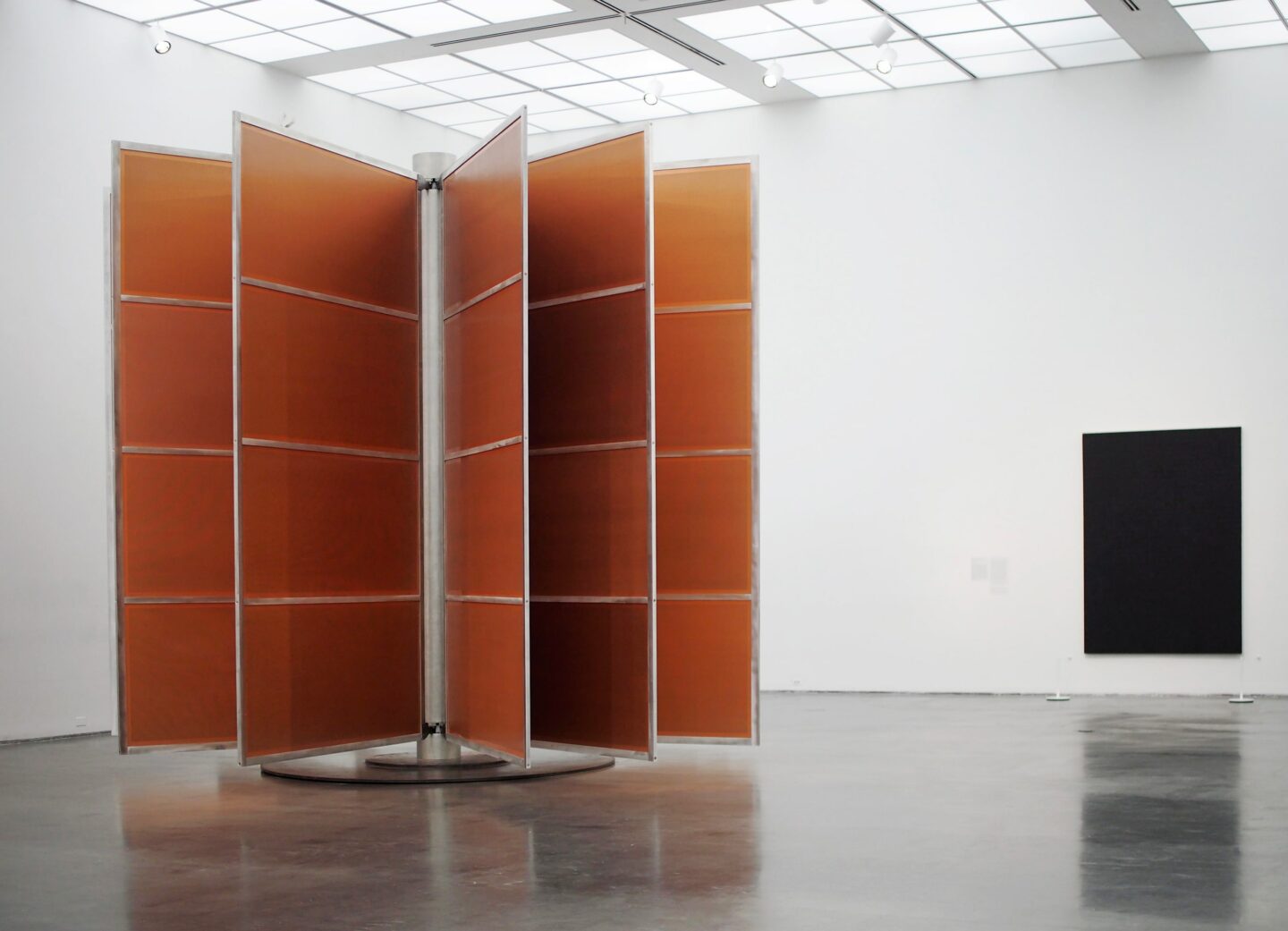 Within EXPO Chicago's confines, a treasure trove of unexpected discoveries awaits
A stone's throw away, perched on the shores of Lake Michigan and spanning the expansive Exhibition Hall at Navy Pier, awaits EXPO—the prestigious annual art fair that served as the primary motive for our visit to Chicago. This acclaimed event caters to a wide range of collectors within the Midwest region and attracts international audiences, gathering over 170 galleries from 36 countries under its umbrella. EXPO proudly showcases the local talent and heritage of the city to a global audience while simultaneously welcoming the finest international artworks and esteemed collectors to the vibrant city of Chicago. The fair encompasses a gleaming roster of participants, ranging from renowned blue-chip galleries with a renowned global reputation to promising local emerging spaces, captivating a diverse audience of curators, buyers, and dedicated art enthusiasts who embark on journeys from afar in search for aesthetic enrichment. Within the fair's confines, a treasure trove of unexpected discoveries awaits, reflecting contemporary art's latest trends and movements. Notably, this year's edition places a prominent focus on African and African American art, diasporic art, and narratives of migration, offering a weaving of diverse expressions and abundant cultural richness. Additionally, experimental explorations in the realm of photography permeate the fair, beckoning viewers and enticing them into moments of pure introspective contemplation.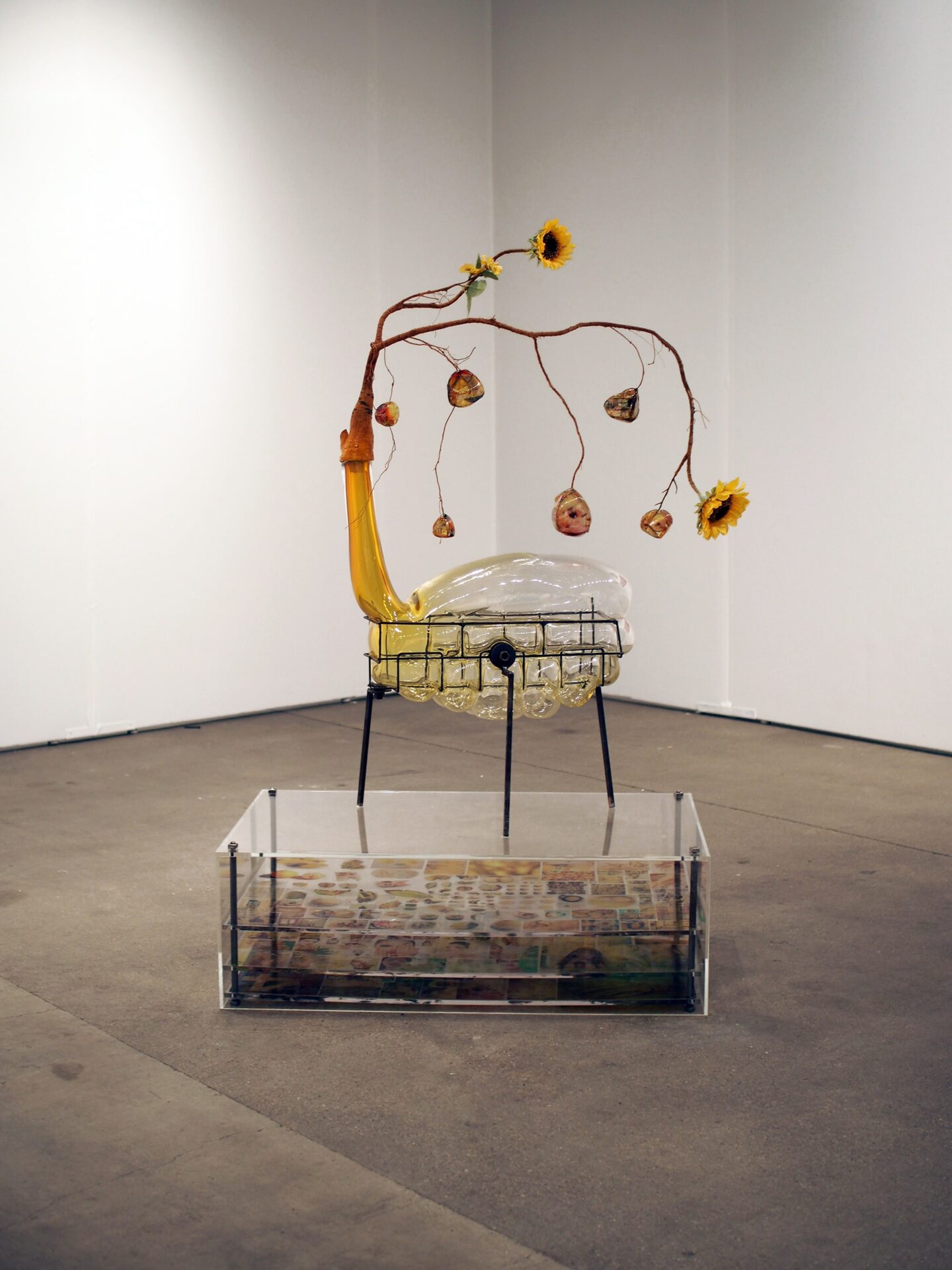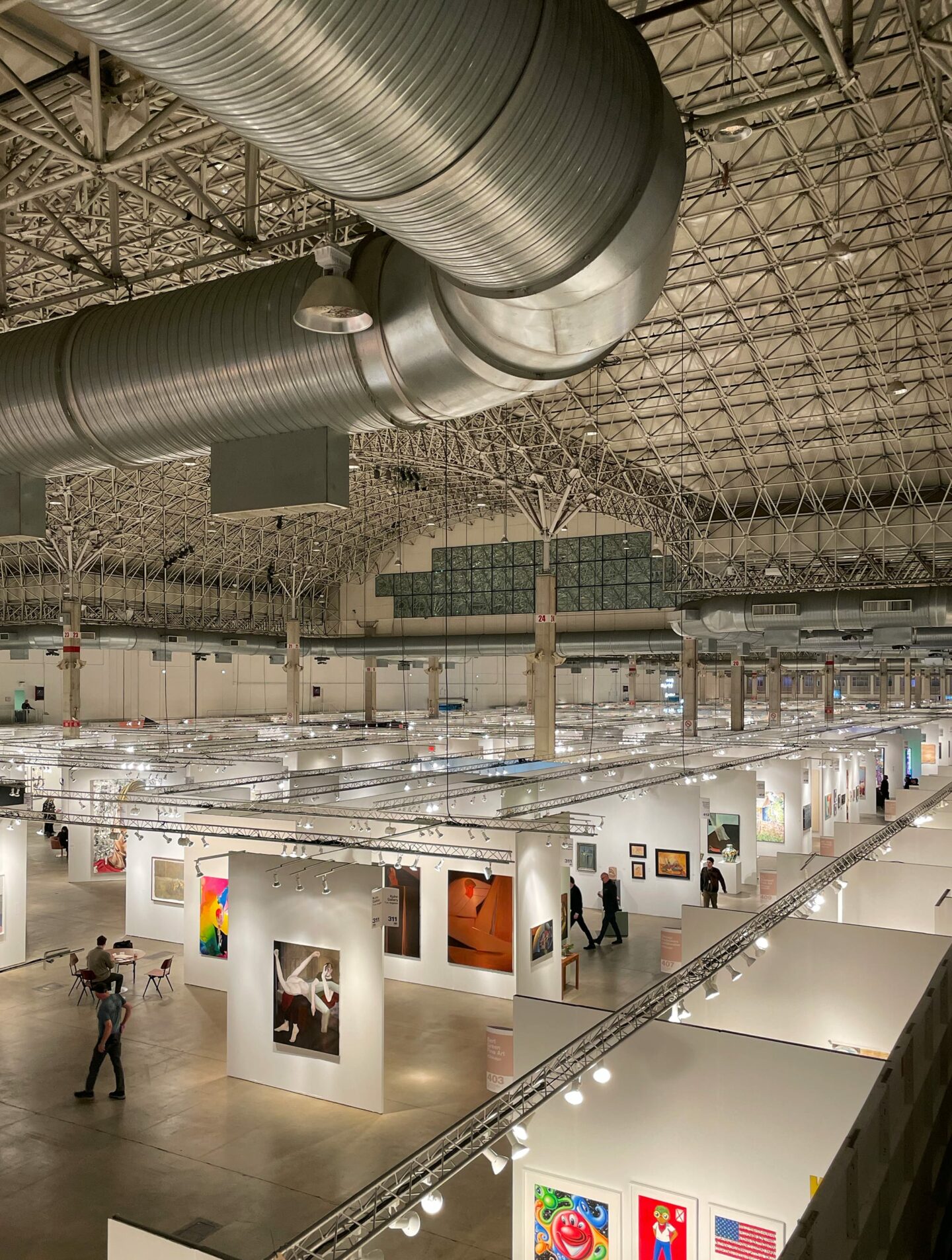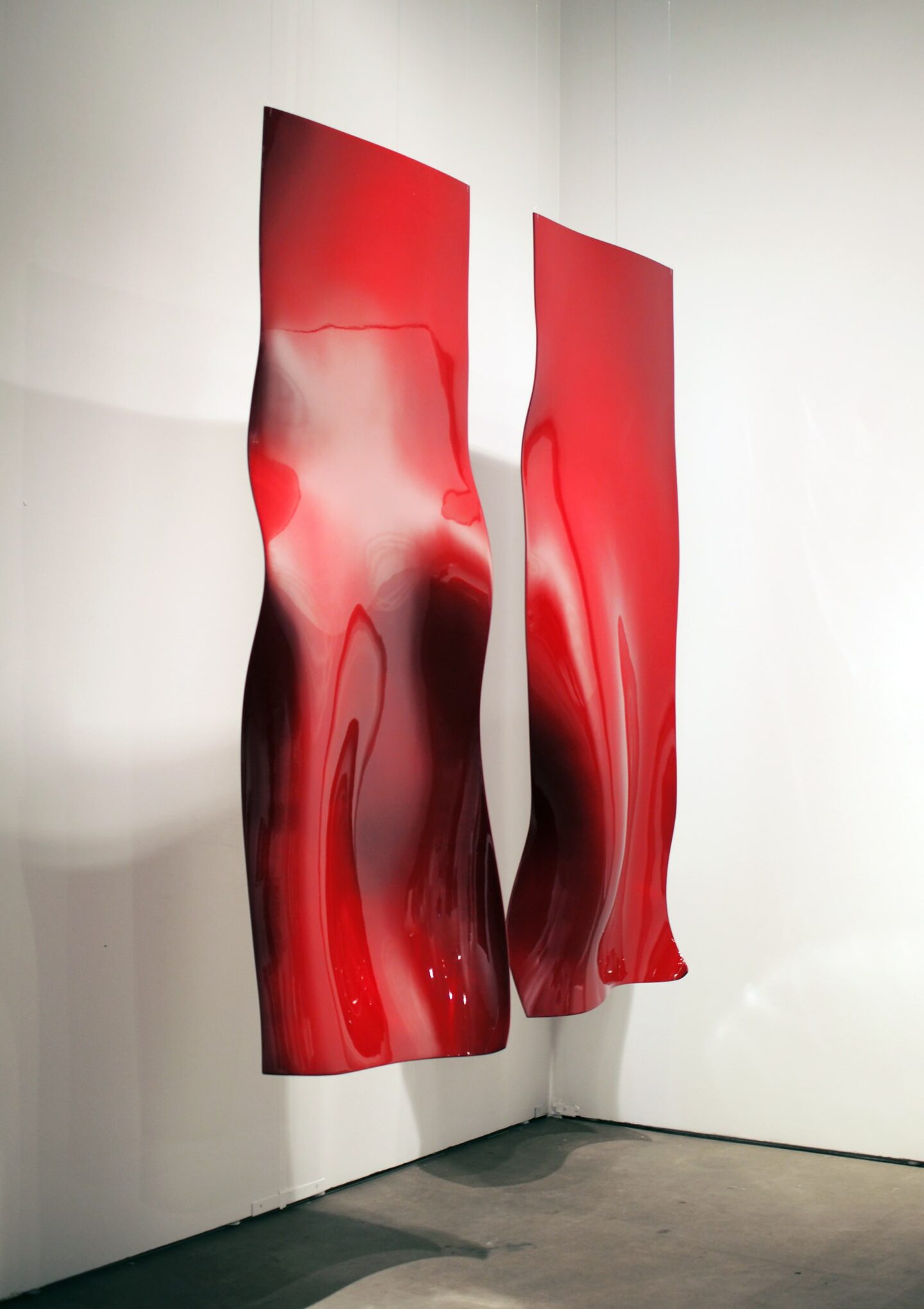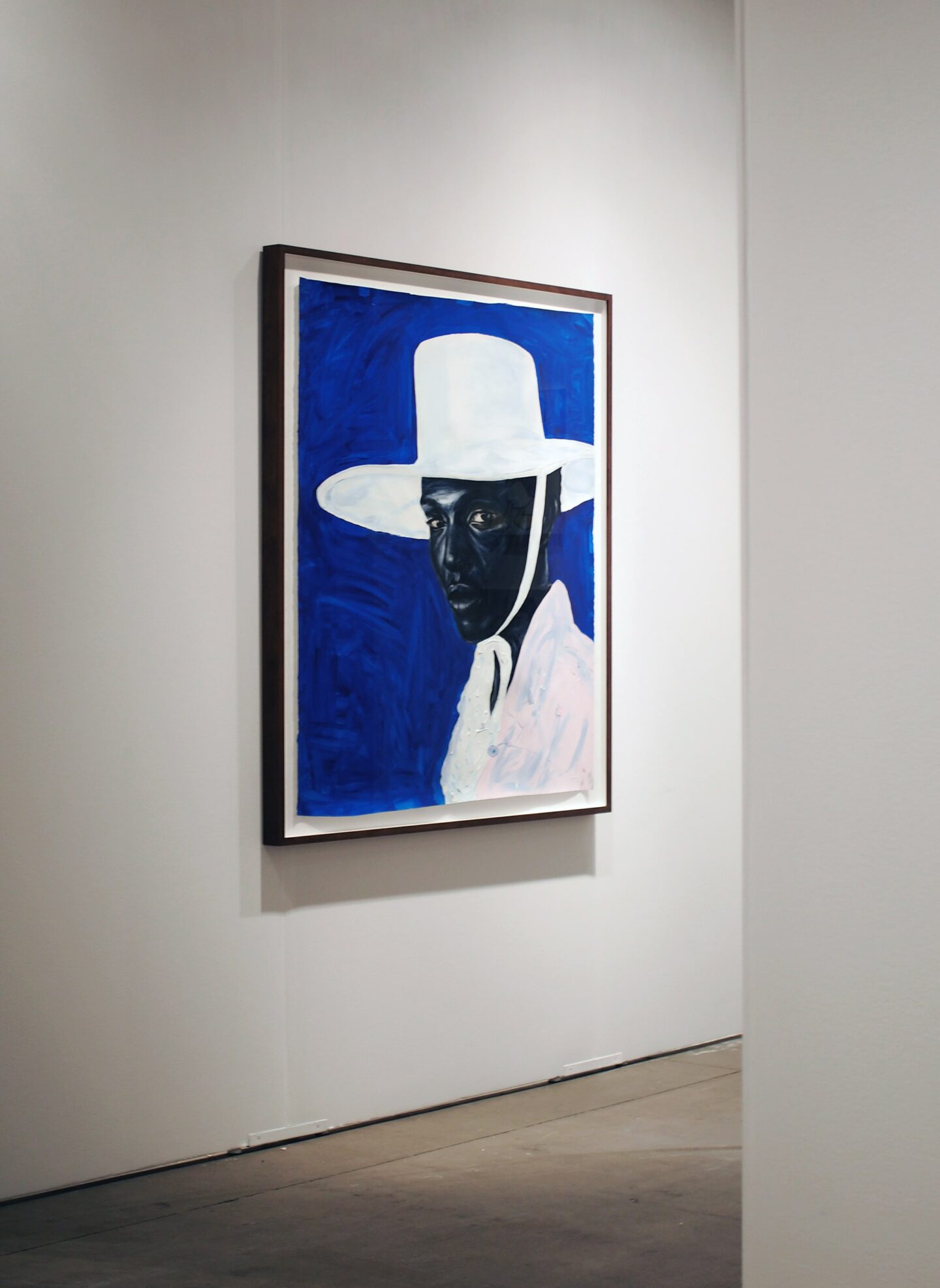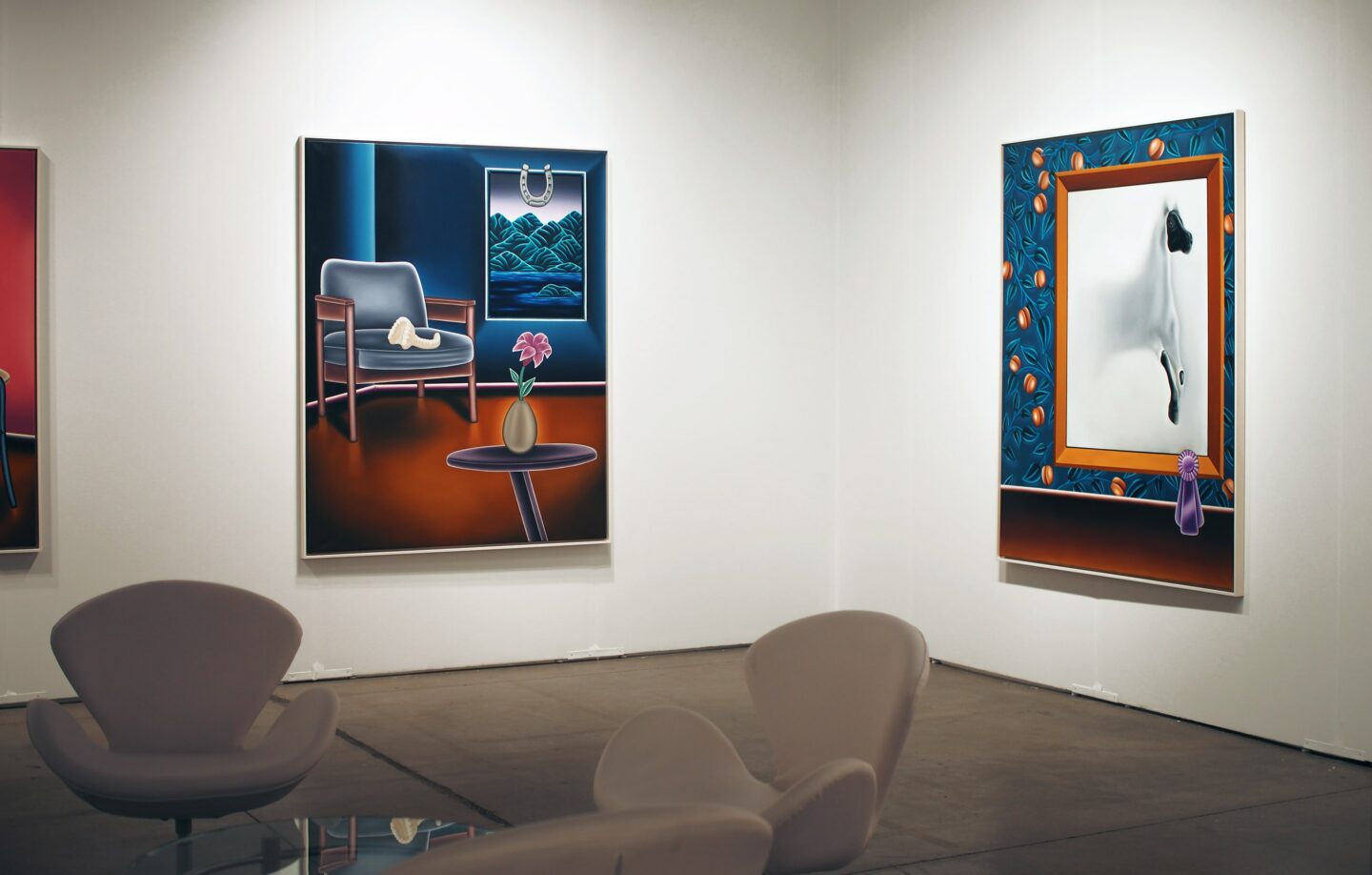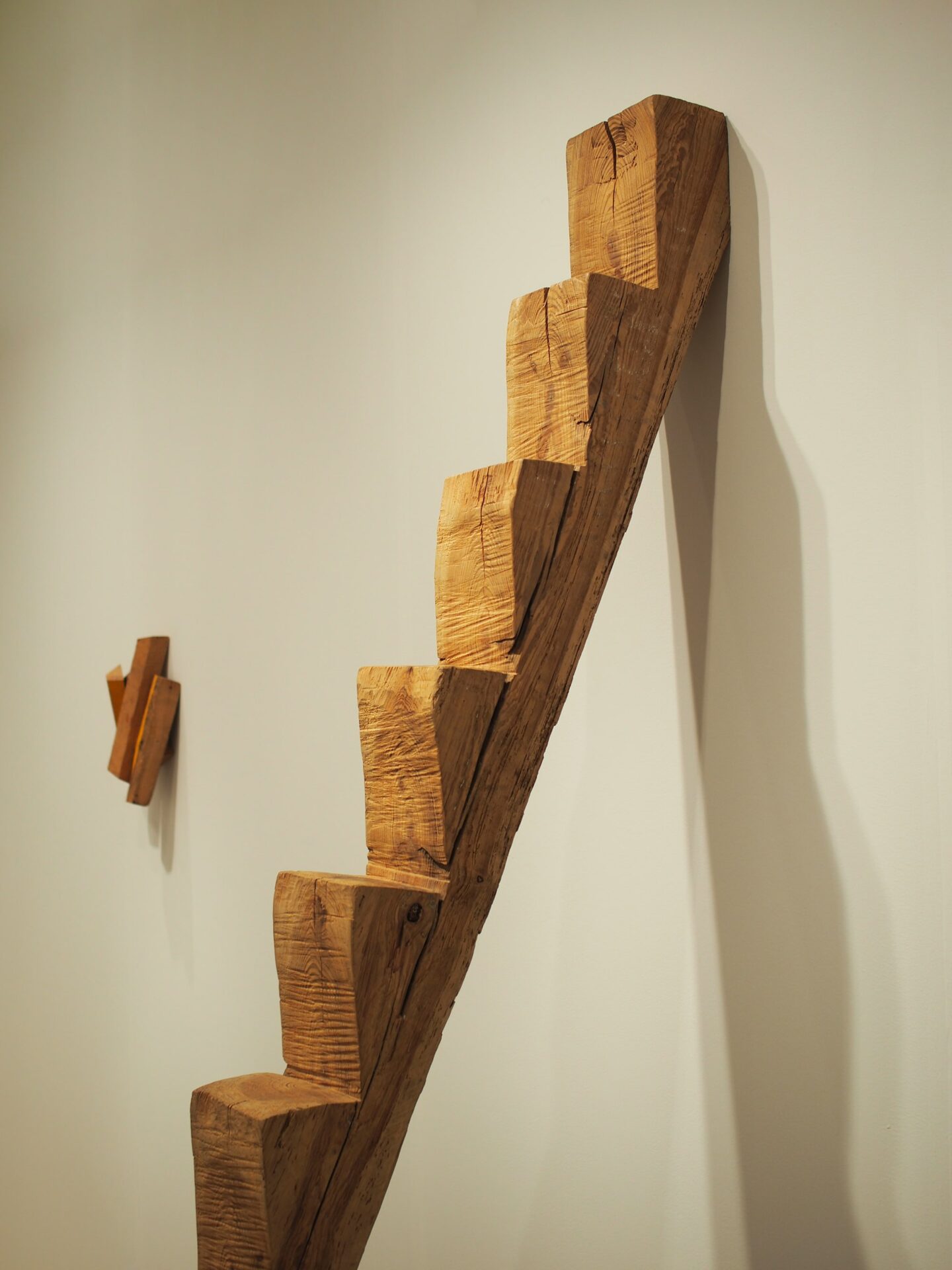 An array of special exhibitions, talks, and programs enrich the art experience beyond the gallery booths. Among the captivating satellite events and exhibitions dispersed throughout the city, one standout is presented by the nonprofit creative enterprise Art in Common. An array of special exhibitions enrich the art experience beyond the gallery booths, offering visitors encounters with art in unexpected contextsTheir third iteration of the group show titled 'Boil Toil + Trouble' occupies a temporary 10,000 square foot site on N. Peoria Street, showcasing an impressive collection of 100 art pieces, ranging from monumental sculptures to captivating installations. This expansive group exhibition and traveling showcase explores the theme of water through the lens of magic, featuring works by esteemed artists such as Marina Abramovic and Bruce Nauman, in addition to a compelling juxtaposition with pieces by talented Chicago-based artists including Armani Howard and Ricardo Partida. Furthermore, visitors can venture into 'IN/SITU Outside,' an immersive experience featuring large-scale sculptures, videos, and site-specific installations that grace the city's public spaces. Another noteworthy endeavor is 'OVERRIDE,' a curated display of artworks that boldly seize control of digital billboards and information panels in the Central Business District, creating a captivating fusion of art and urban landscapes. These ventures extend the artistic exploration beyond traditional gallery spaces, offering visitors unique encounters with contemporary art in unexpected and engaging contexts.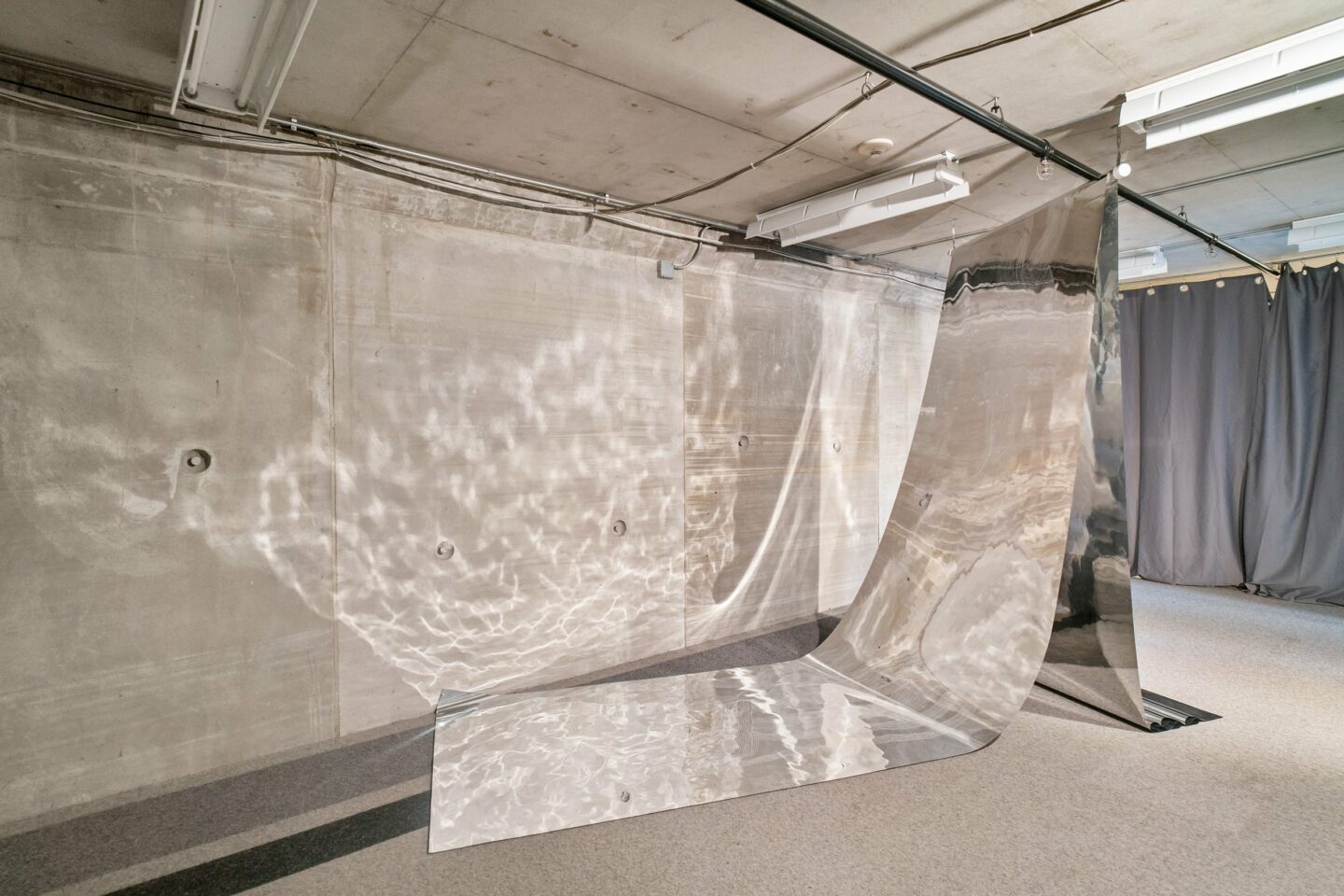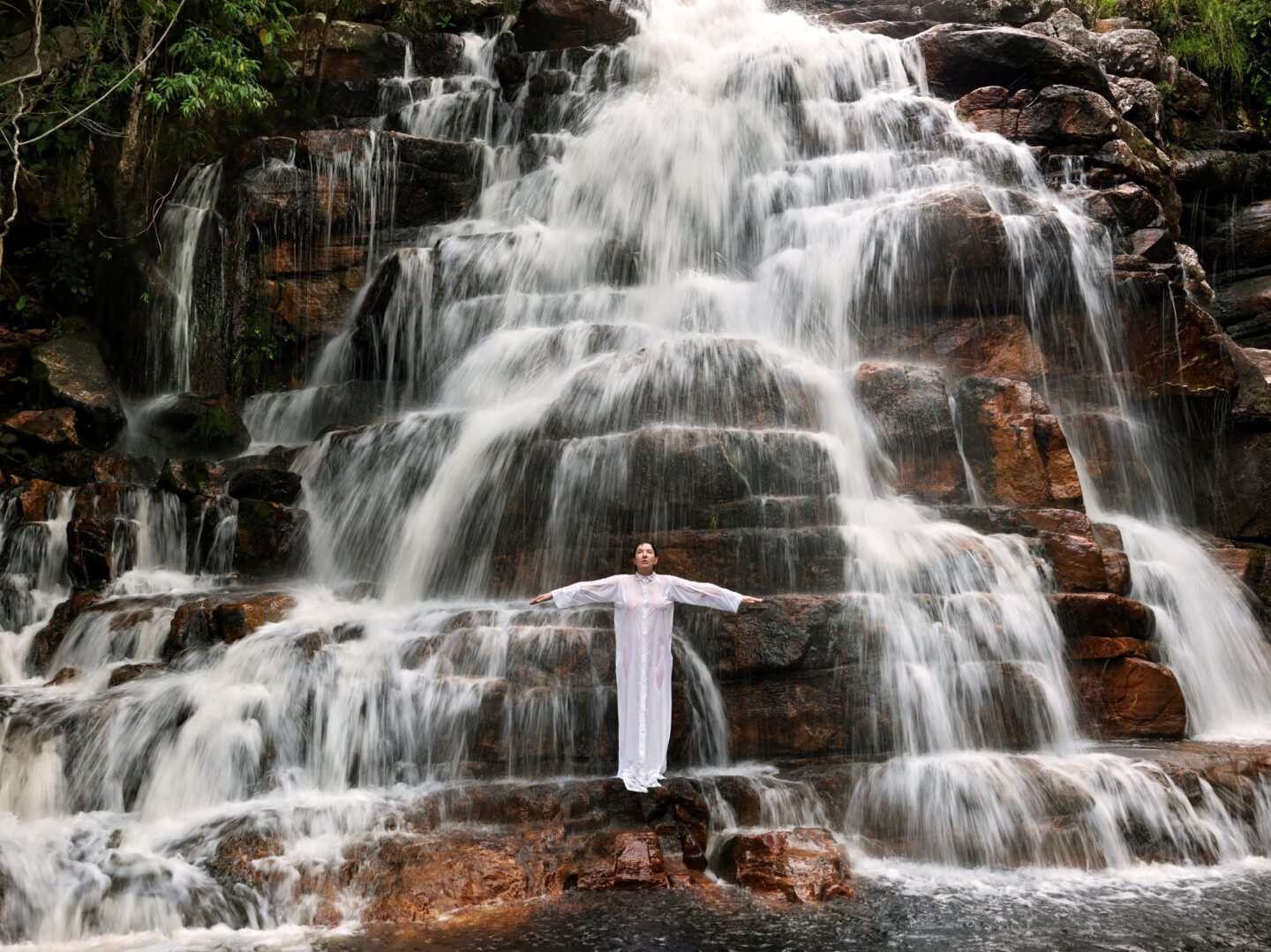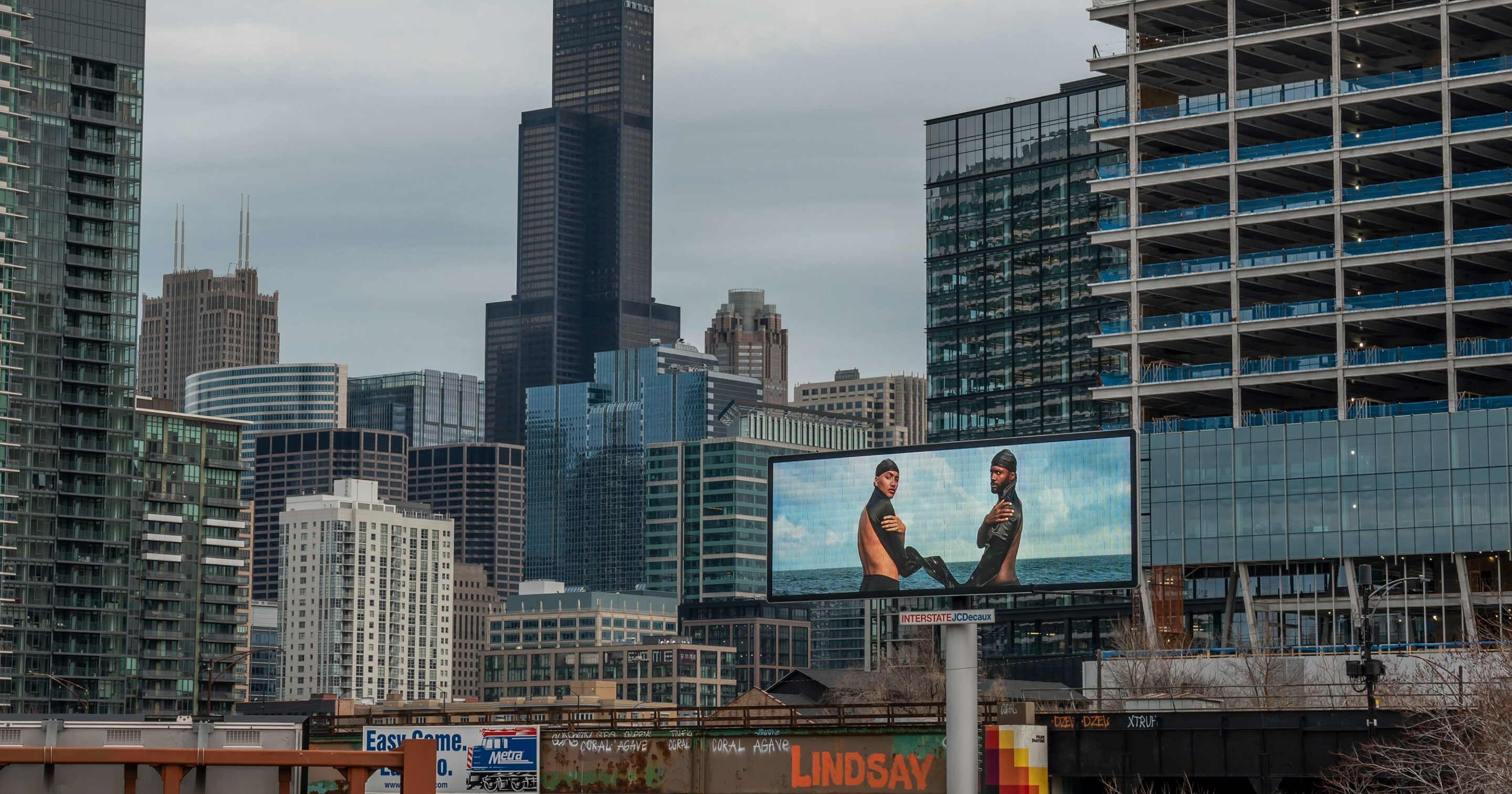 One of the most remarkable aspects of Chicago's flourishing art scene is the profound sense of community permeating various community-driven projects. These initiatives directly bring art into the neighborhoods, empowering the voices of underrepresented individuals. Amidst this movement, all eyes have been on Theaster Gates for years. Beyond being a skilled potter renowned for his sculptural creations displayed and collected by prestigious institutions worldwide, Gates has also emerged as an urban revitalizer, reshaping the urban fabric of Chicago's South Side. Historically Black since the Great Migration, this area has often been overlooked and physically segregated from more affluent white neighborhoods. Actively engaging with communities and fostering communal-based projects, Gates showcases how art's transformative power can have a lasting and impactful effect. His work involves creating platforms and establishing intellectual hubs within the 'hood'. Notably, his renowned Dorchester projects exemplify his transformative vision, as he repurposes defunct houses into a makeshift laboratory and studio complex. In this way, he creates innovative vessels of opportunity for the community using the very raw materials of urban neighborhoods.
Actively engaging with communities and fostering communal-based projects, Gates showcases how art's transformative power can have a lasting and impactful effect
The pinnacle of Gates' extraordinary approach to art is embodied in the Stony Island Arts Bank. Housed within a grand Neoclassical building spanning 17,000 square feet, this former savings bank has been transformed into a cultural space that serves as an exhibition venue, archive, and gathering place where locals can connect, converse, and take ownership of the spaces in their neighborhoods. Within its walls, visitors can discover art, a majestic library that houses the archives of iconic publications Jet and Ebony magazines, the treasured records left behind by Chicago house-music legend DJ Frankie Knuckles, and a collection of American Black memorabilia. Through this multifaceted project, Gates explores Black American memory, trauma, healing, and personal familial narratives while aiming to actively engage and inspire questioning, inviting a heightened consciousness among his audience.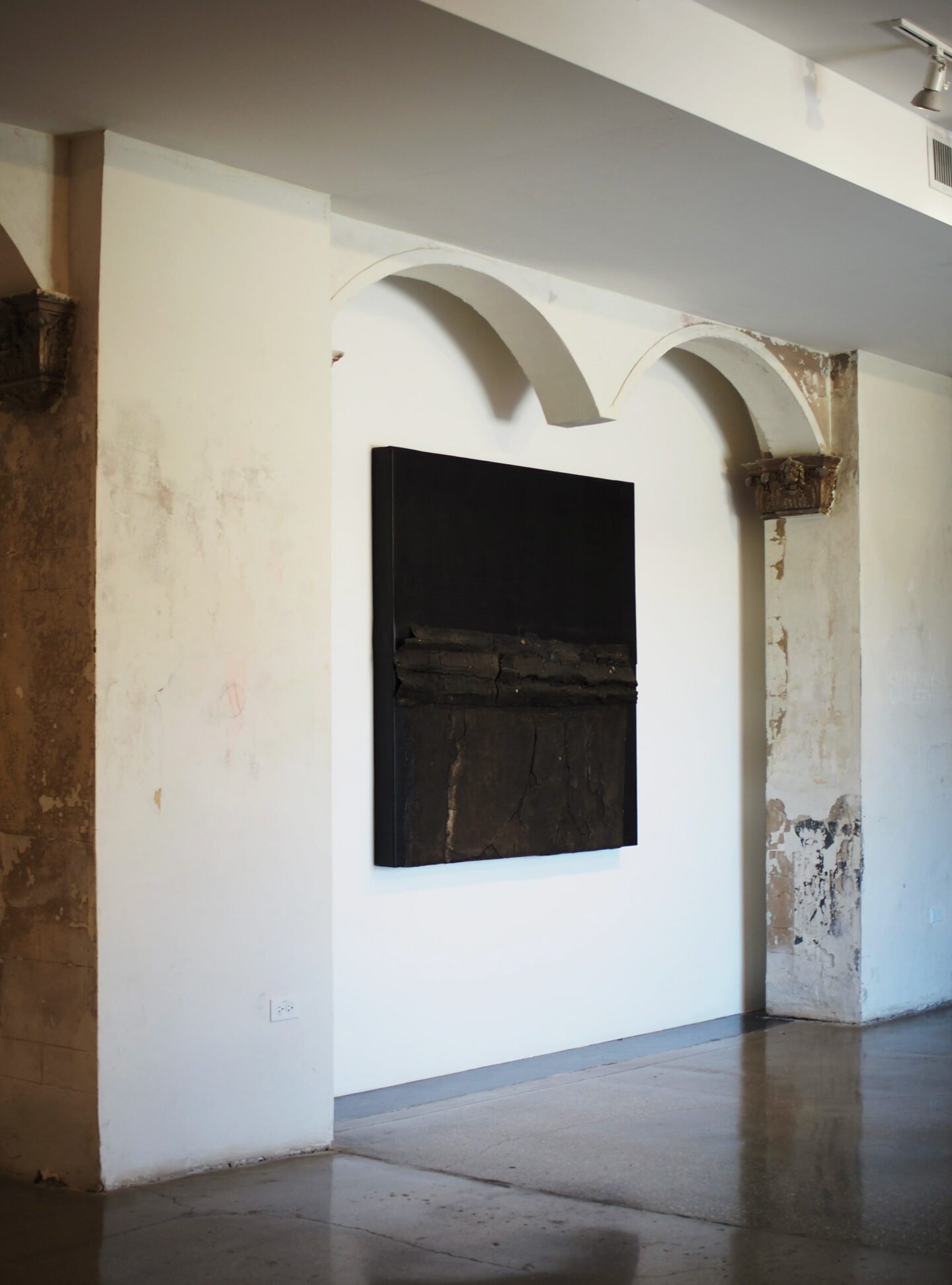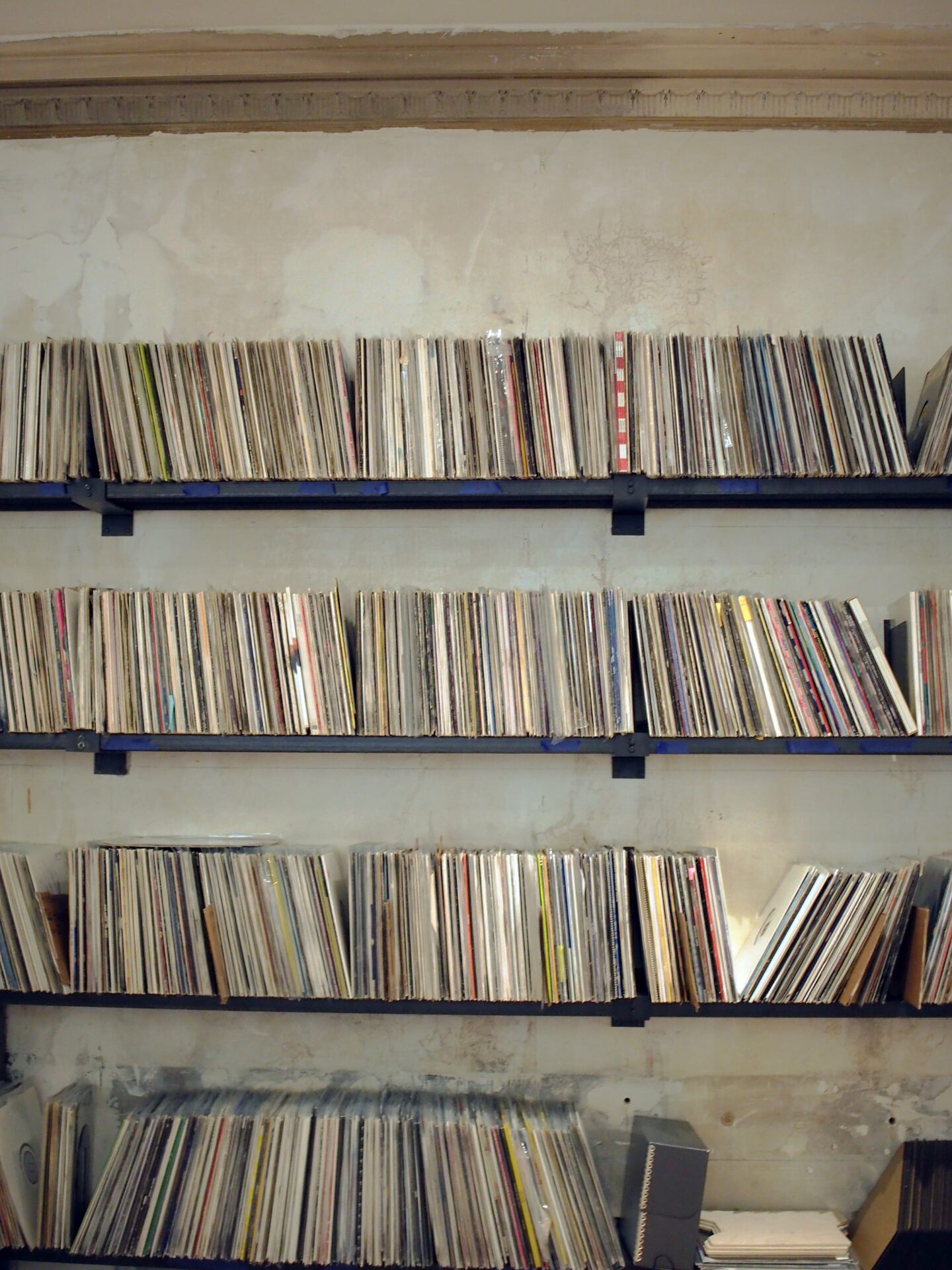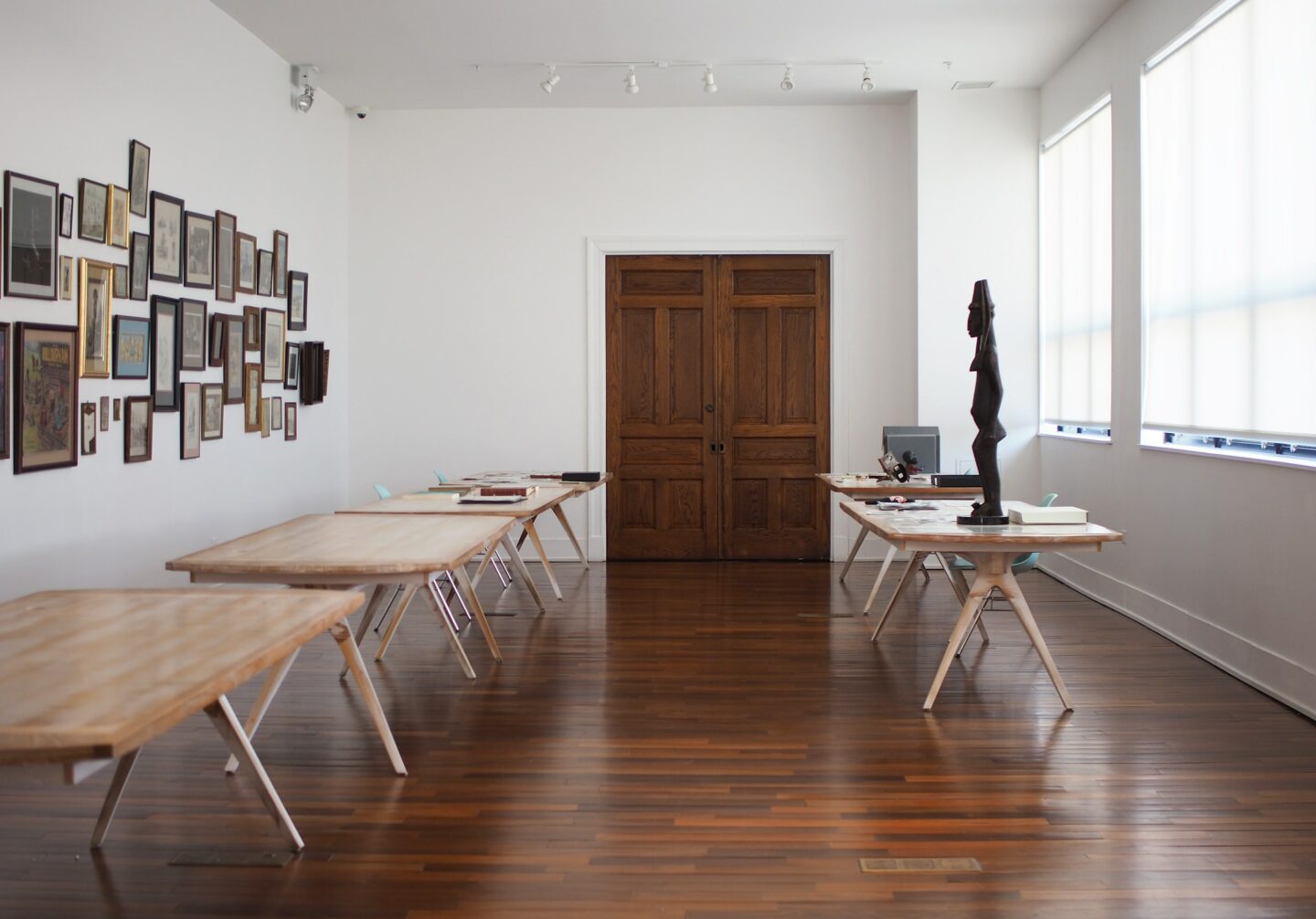 Numerous galleries contribute to invigorating Chicago's vibrant art scene, transforming neighborhoods into mini captivating art districtsBeyond art centers and institutions of the likes of the Stony Island Art Banks, but also of the Graham Foundation, The Arts Club of Chicago, The Mana Contemporary, the Hyde Park Art Center and Zhou B Art Center, numerous galleries contribute to invigorating Chicago's vibrant art scene. The city is dotted with neighborhoods that have transformed into mini captivating art districts, providing an abundance of choices for art enthusiasts. Just north of the Chicago River lies River North, the city's primary gallery district, often called the 'Chelsea of the Midwest', featuring spaces such as the Zolla/Lieberman Gallery and Carl Hammer Gallery. Other notable galleries across the city include the Wrightwood 659, a stunning gallery space designed by architect Tadao Ando with a focus on thought-provoking contemporary artworks, the Kavi Gupta Gallery, known for hosting revered exhibitions, the Rhona Hoffman Gallery, specializing in contemporary socio-political art from around the world in various mediums, and the Document gallery and Richard Gray Gallery, both in the trendy West Town neighborhood.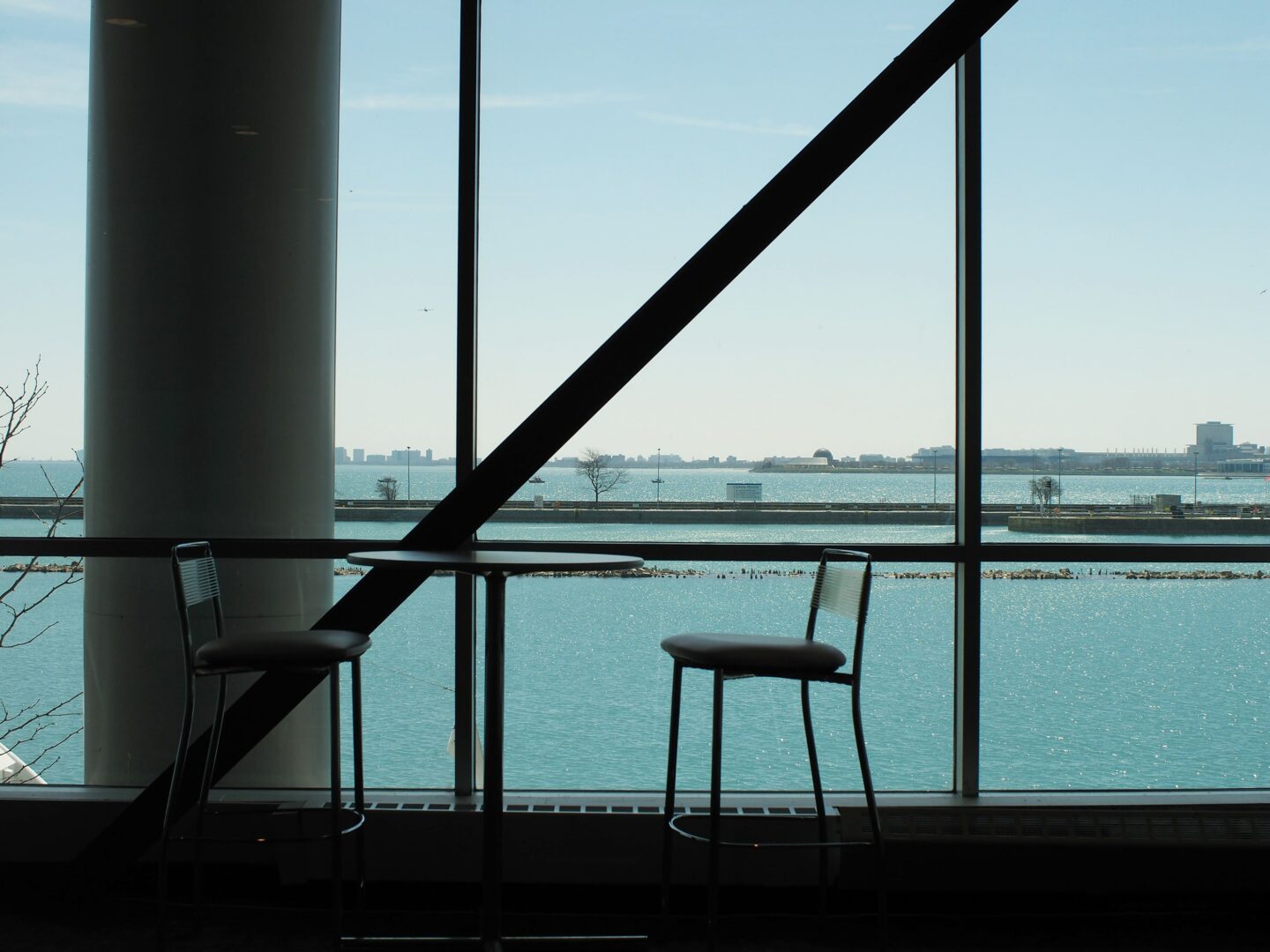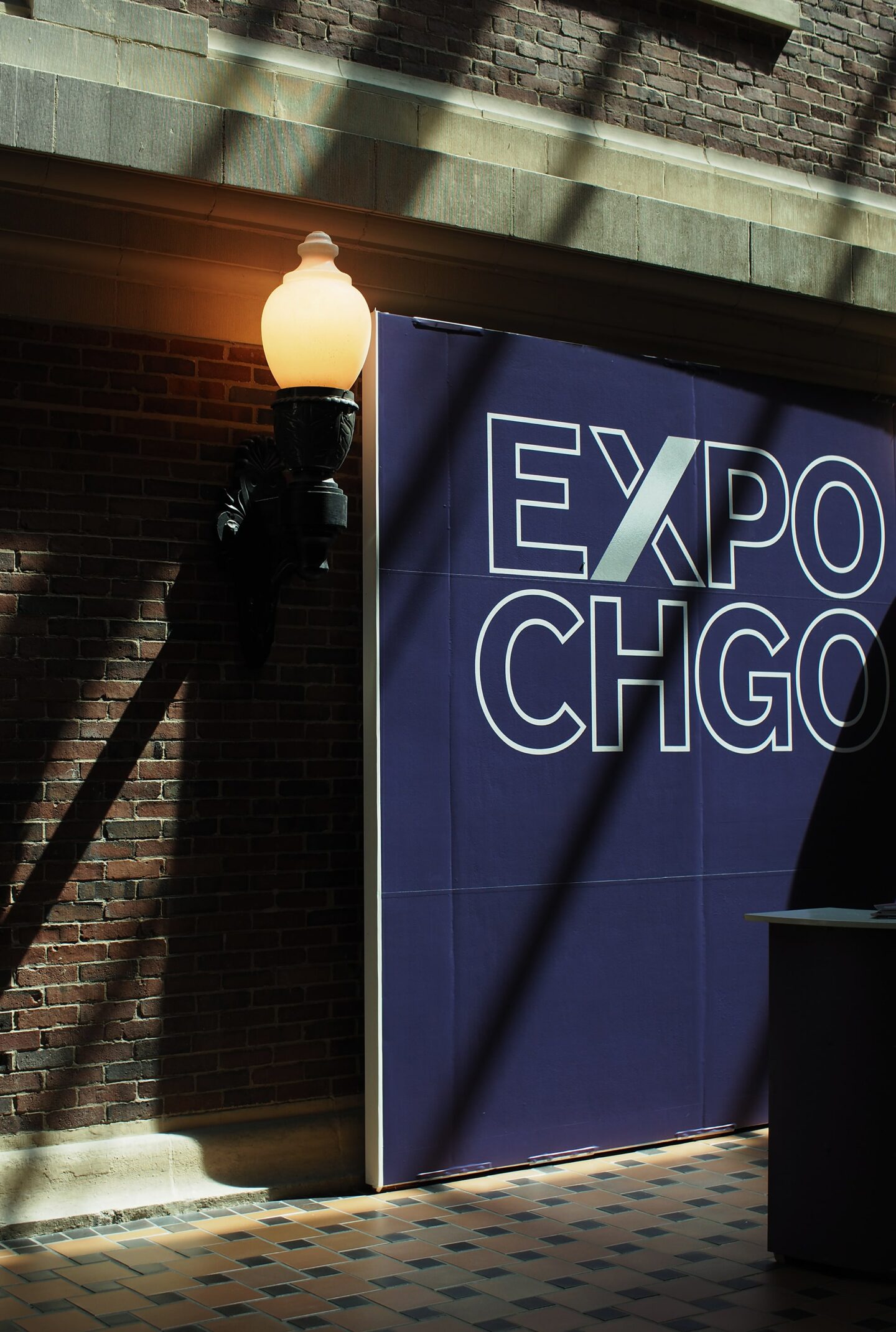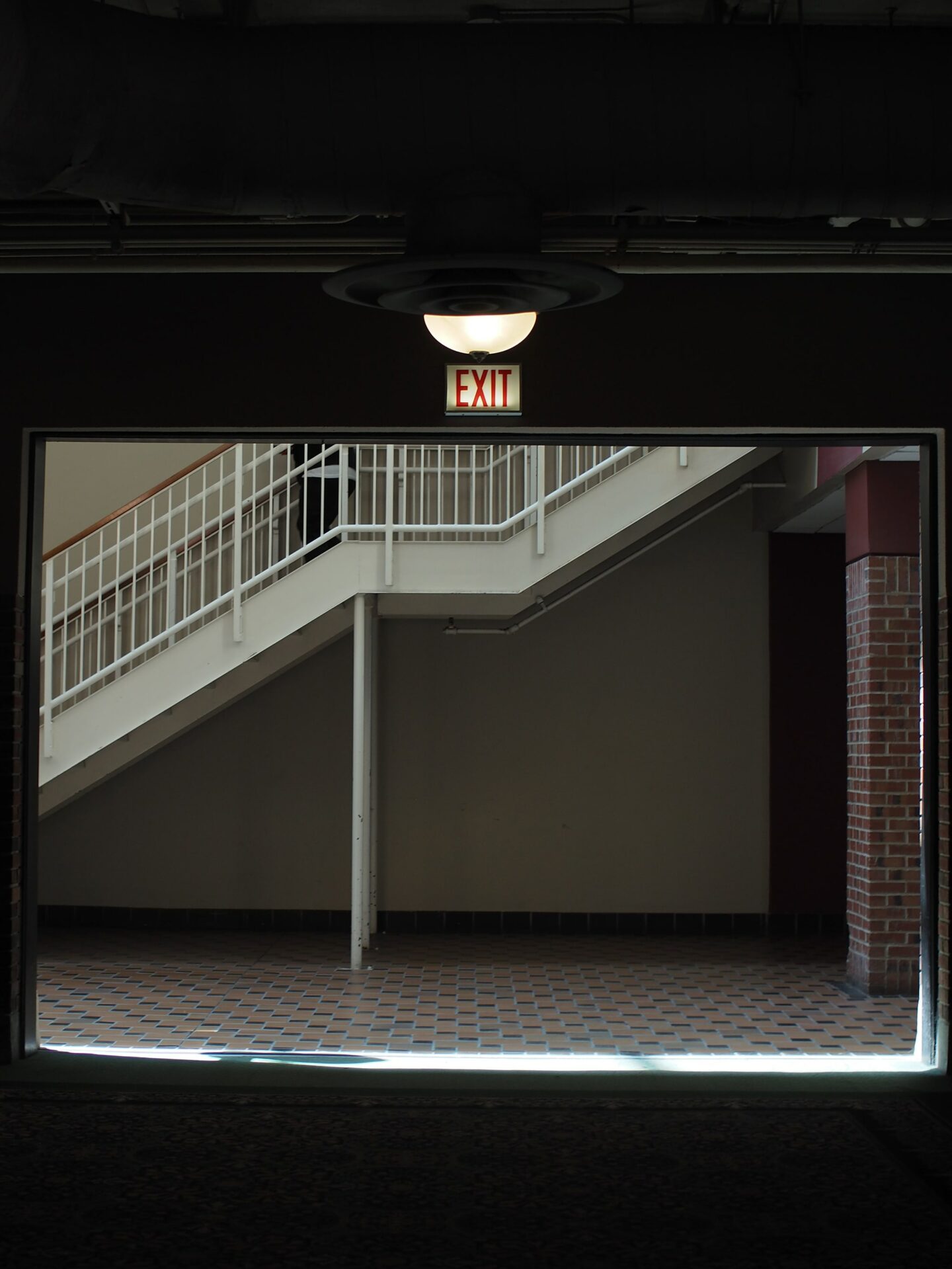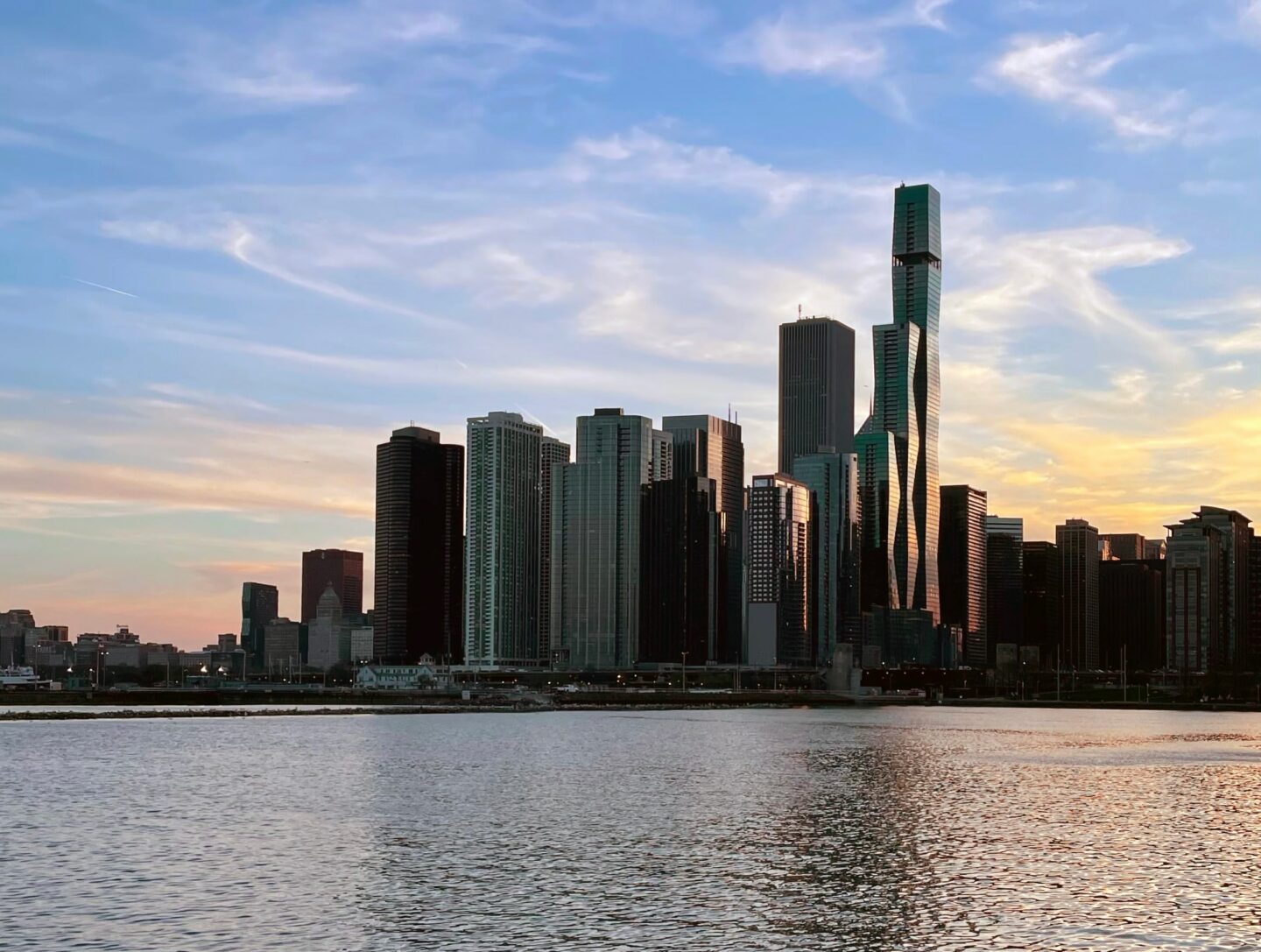 Chicago embraces a vision fueled by ambition, propelling the city towards new horizons
Creativity permeates every corner of Chicago, every nook and cranny. The city is undergoing a remarkable, never-stopping transformation, capturing the imagination of artists and art aficionados from around the globe, and establishing itself as a breeding ground for artistic innovation. From the vibrant public art that adorns its streets to world-class museum exhibitions, Chicago embraces a vision fueled by ambition, propelling the city towards new horizons. Here, some visionary individuals are harnessing art's transformative forces as a catalyst for change; fostering inclusivity, revitalizing neighborhoods, and shaping communities. Others are using it as a medium for dialogue, bridging the gap between established and emerging artists, and empowering creative collectives. Projects like EXPO best exemplify Chicago's commitment to nurturing its 'art moment' into more than a trend, but a sustainable movement that will shape the city's cultural landscape for years to come. As the city's potential continues to unfold, it invites us all to witness the profound impact of contemporary art and the enduring legacy it creates for future generations in the Midwest and beyond.