With its clash of historic and modern culture—from its Mediterranean traditions to its gritty glam and artistic, visionary expressions—southern France exudes a unique charm, making it a beloved tourist spot, as well as a proud home to many. IGNANT was invited to travel to the Provençal coastline to understand how its best art destinations—from Marseille's prominent Art-o-rama fair to the Medieval city of Arles—succeed in throwing global attention to this thriving region.
"Marseille is a city like no other—it is diverse, light-hearted, and beaming with creative spirit." This is what we are told before flocking to Marseille for the 16th edition of Art-o-rama. Few hours into the hustle and bustle of the city, in the company of pastis and artists from all over the world, we cannot but agree. Though still haunted by a dark and tumultuous past, in recent years the Mediterranean port city has truly undergone a sort of rebirth. With its urban grit offset by tree-lined streets and limestone Calanques, it has caught the attention of many—but especially young creatives. Thanks to their continuous influx, the city is now brimming with cutting-edge gallery spaces, striking architecture, and bustling bars. Enchanting and chaotic at the same time, allure is found in the city's infinite field of possibilities. Nowhere is this more palpable than at its international art fair—a cultural pitstop for art-enthusiasts, gallerists, and collectors from the region and beyond.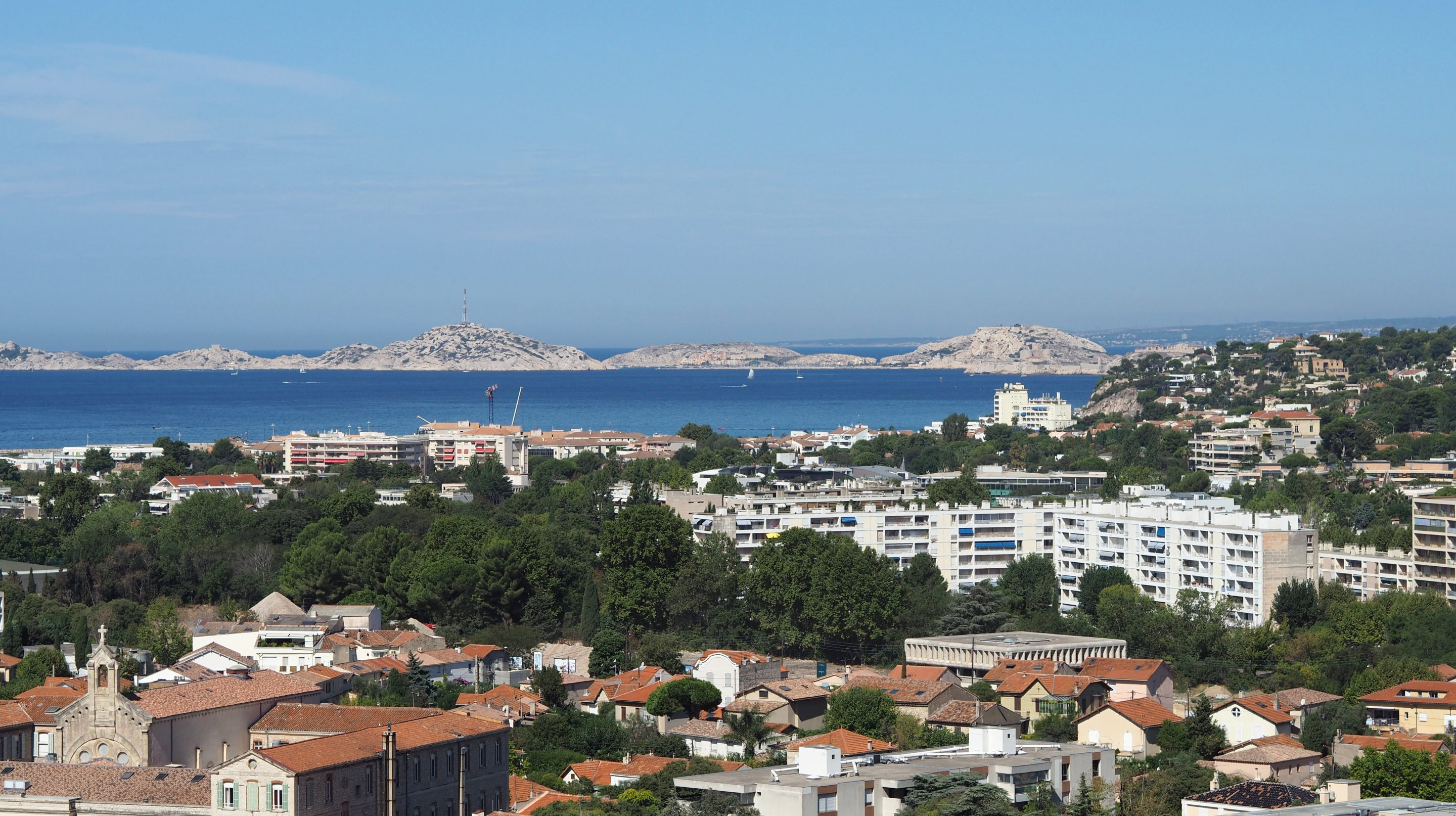 Founded in 2007 by Jérôme Pantalacci, Art-o-rama is the first international contemporary art fair in the south of France—now in its 16th edition, produced by Fræme. The annual event takes place in the suggestive urban space of La Friche la Belle de Mai, a former tobacco factory repurposed as a cultural center. Located in the heart of the city, just a few steps from the infamous 'quartier nords,' the site is a symbol of Marseille—of its economic problems but also of its many drivers of urban change. The building is an imposing sight to behold, but not one that seems out of place in the streetscape it inhabits. A dizzying array of ramps and stairways lead to the Art-o-rama fair, which takes over two levels of the factory. Flags in neon pink and neon green—the colors of the 2022 edition—demarcate the path, contrasting with the industrial, rough aesthetics of the façade and adding vibrancy to the journey into the fair.
In the suggestive urban space of La Friche la Belle de Mai, Art-o-rama has become one of Marseille's cultural pitstops for art-enthusiasts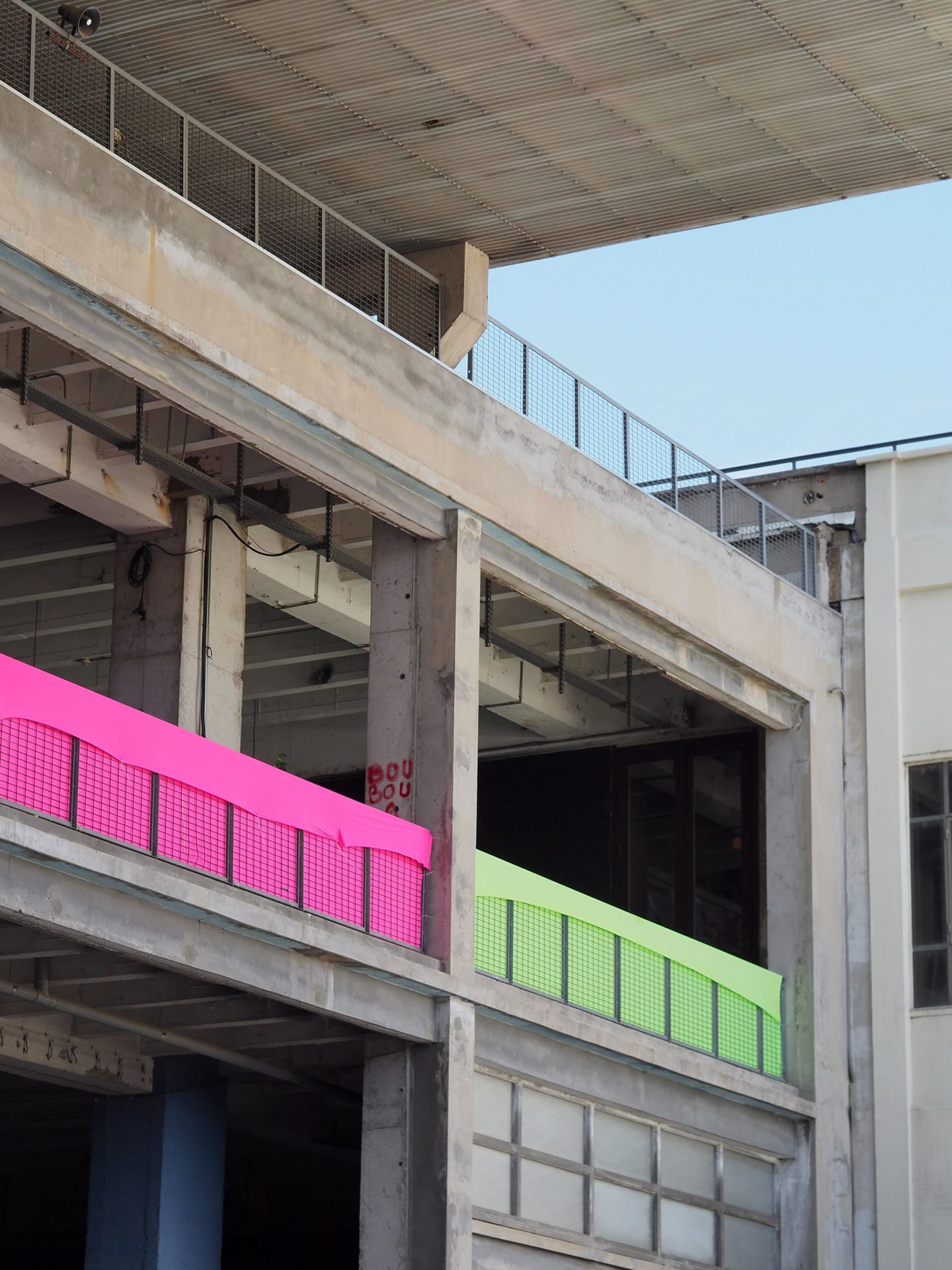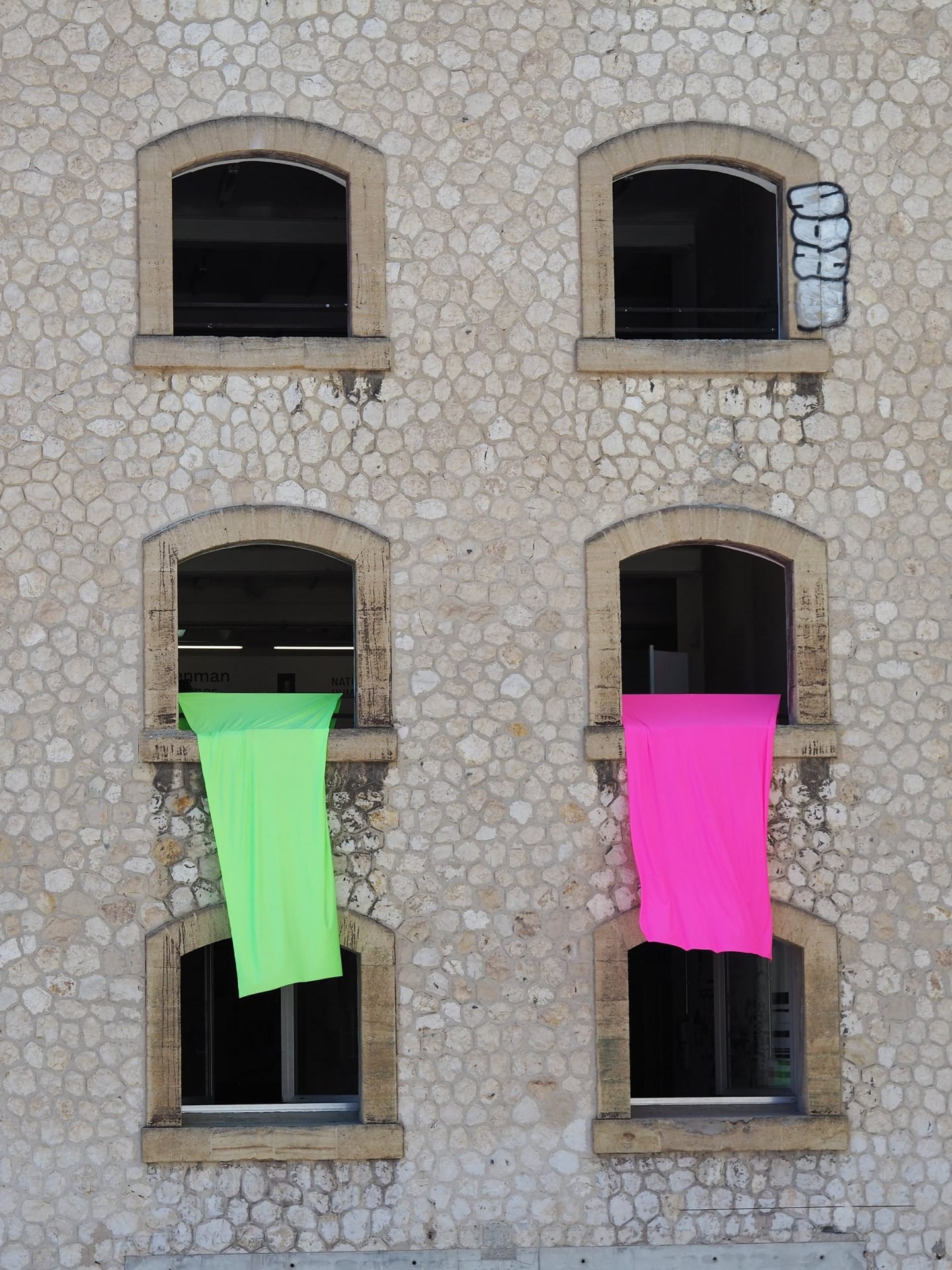 Inside, a lively world awaits. The Galleries space opens to reveal a riot of colors and forms that would clash on paper but somehow come together as a cohesive, rather exhilarating whole. A riot of colors and forms, the different proposals further the fair's mission to make art accessibleThe booths are replete with artworks encompassing a wide range of subject matters and mediums—we see paintings, drawings, textile art, and small sculptures, but far too few installations for our liking, at least. The Marseillese art fair has grown considerably since its first inception; this year, it has welcomed 47 galleries from 18 countries, including regulars such as In Situ fabienne leclerc (Paris), Gilles Drouault (Paris), Meesen De Clercq (Brussels), Sophie Tappeiner (Vienna), and 22 new galleries such as Parliament (Paris). Because of this, the booths are somewhat cramped, yet still manage to create striking visual connections between the different proposals—highlighting the diversity and quality of exhibitors while excellently furthering the fair's mission to make art accessible.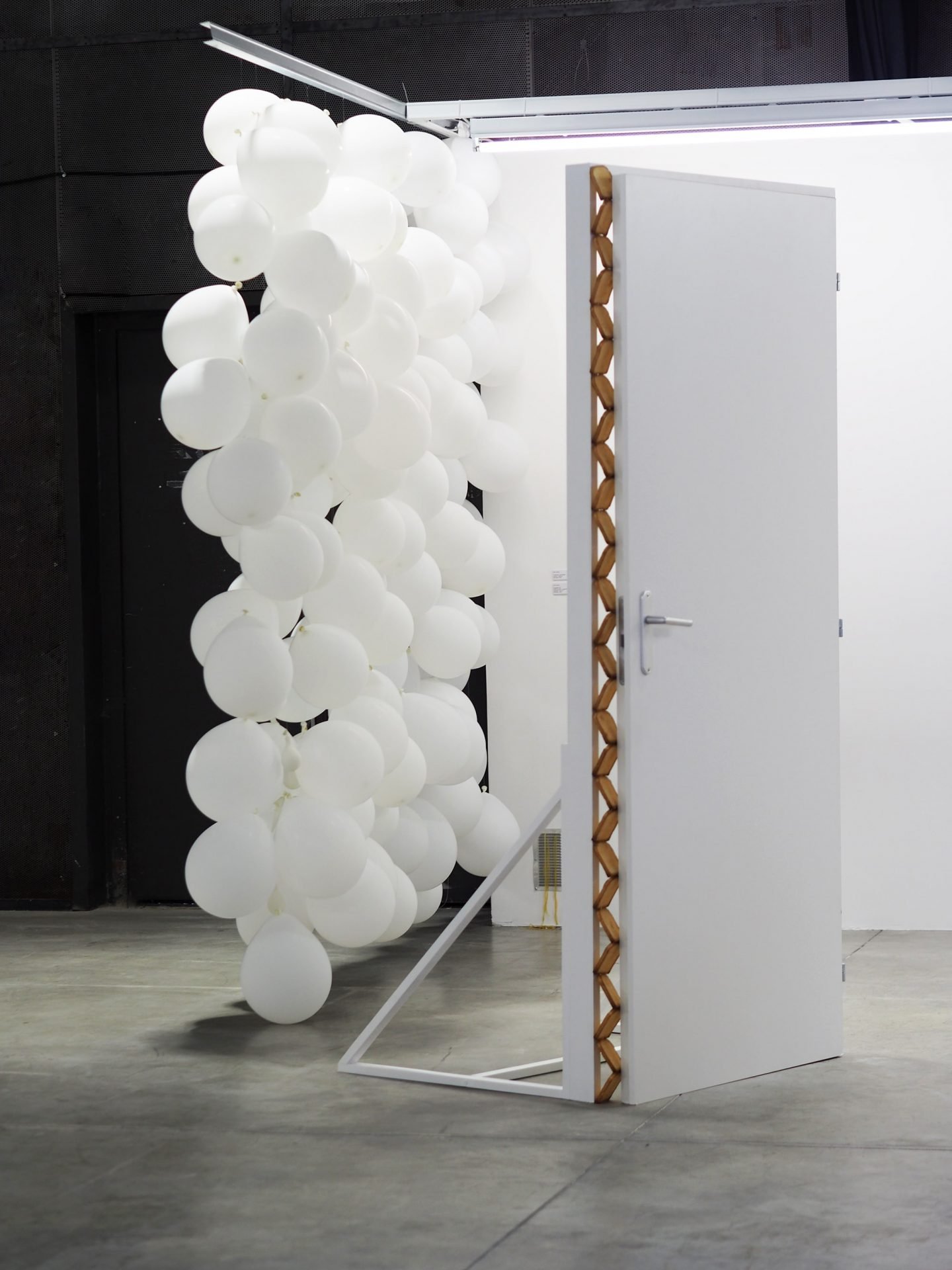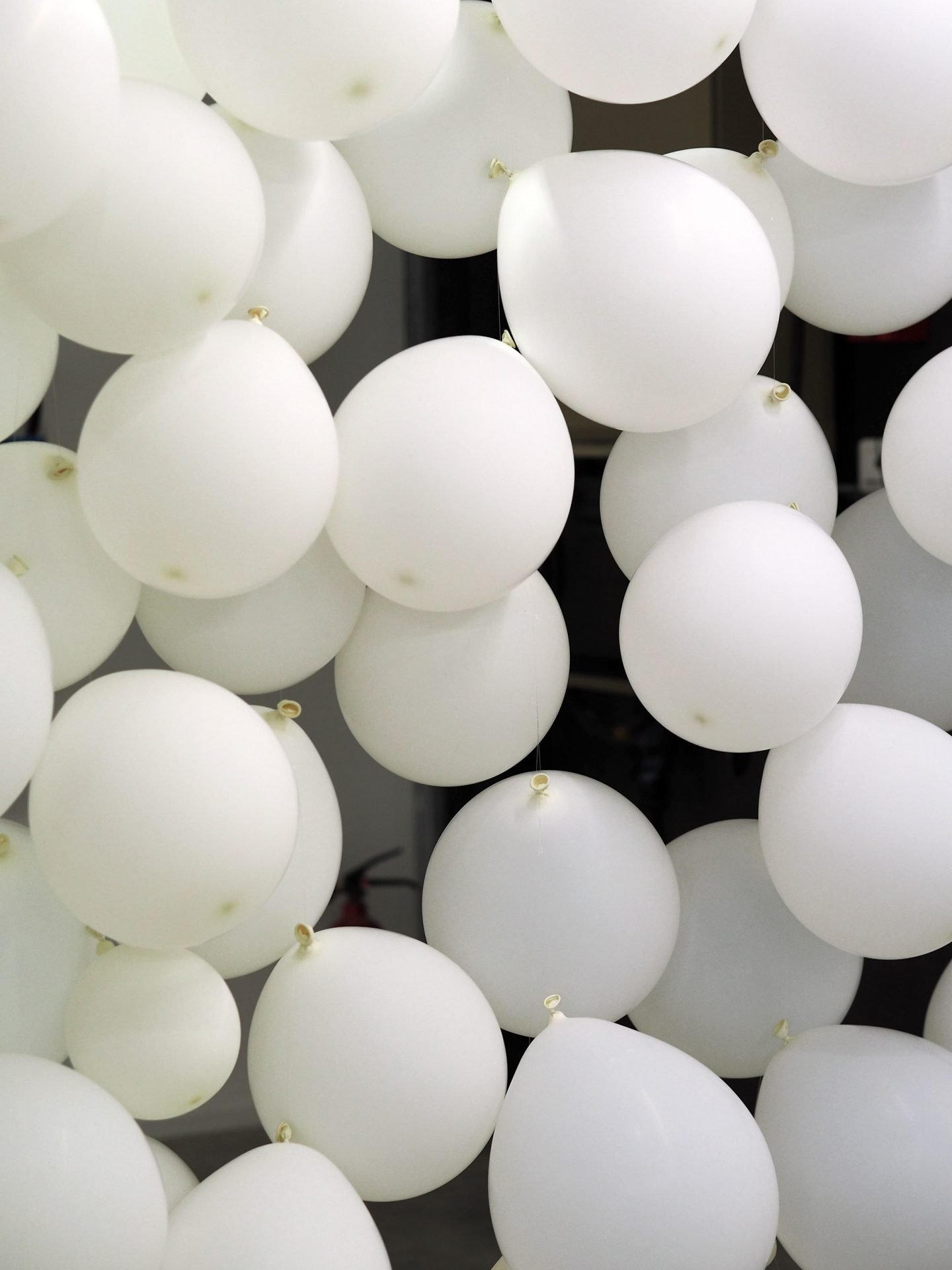 Despite its progressive growth, Art-o-rama remains indeed devoted to its original format and spirit: bolster the visibility of up-and-coming creatives and emerging galleries. Its unpretentious and relaxed atmosphere allows for continuous discovery and conversations to develop—often a rarity in the world of art fairs. Our curious eyes drift immediately towards the glass and steel pieces by Leontios Toumpouris at the Cypriot gallery Eins, before resting on James Fuller's molded sculptures at South Parade (London). Raw yet delicate, there is an archaic simplicity to them, which feels at odds with the rushing world we live in, and, therefore, luxurious in itself. Satisfying our minimalist taste buds are also Kristina Õllek's works at FOKU (Tallinn), Alexandra Barth's refined paintings at Photoport (Bratislava), and Alessandro Biggio's pieces at Hubert Winter (Vienna). Meanwhile, exciting us with their playfulness and conceptual intricacy are Hugo Schiavi's resin sculptures at Double V (Marseille) and Jennifer Locke's captivating videos at Portland-based gallery Grant Wahlquist—two undeniable favorites this year.
Unpretentious and relaxed, the fair's atmosphere allows for continuous discovery and conversations to develop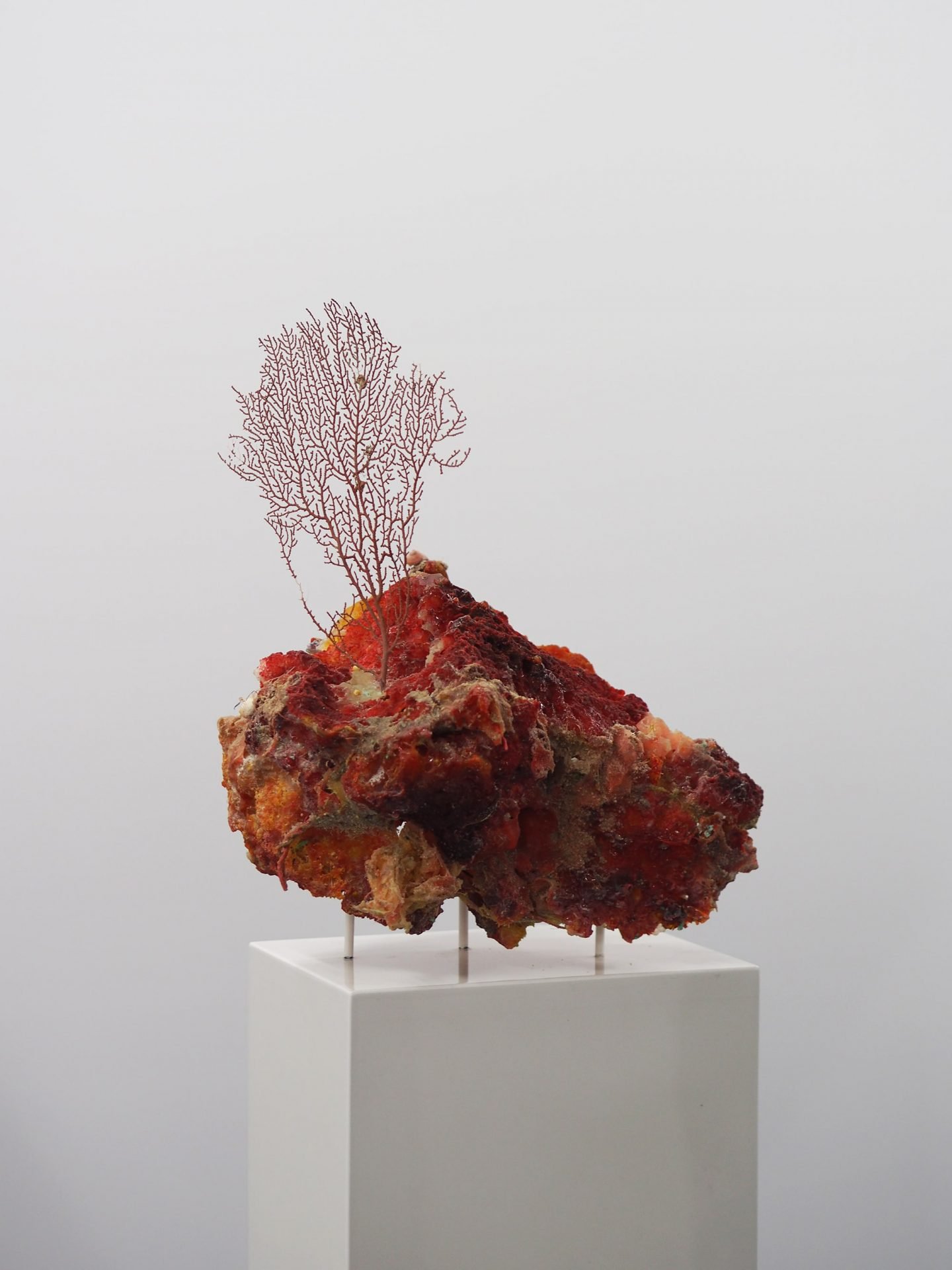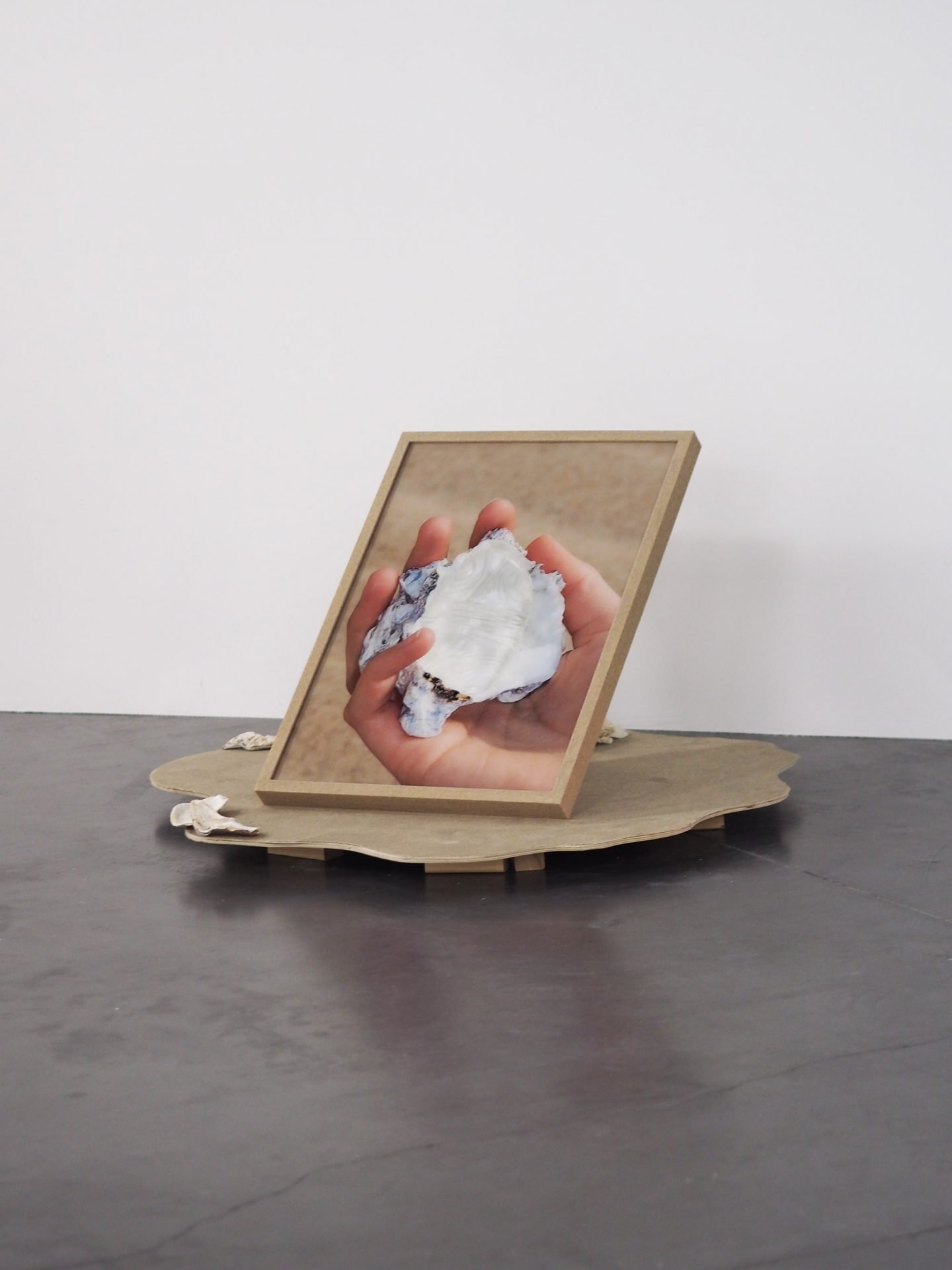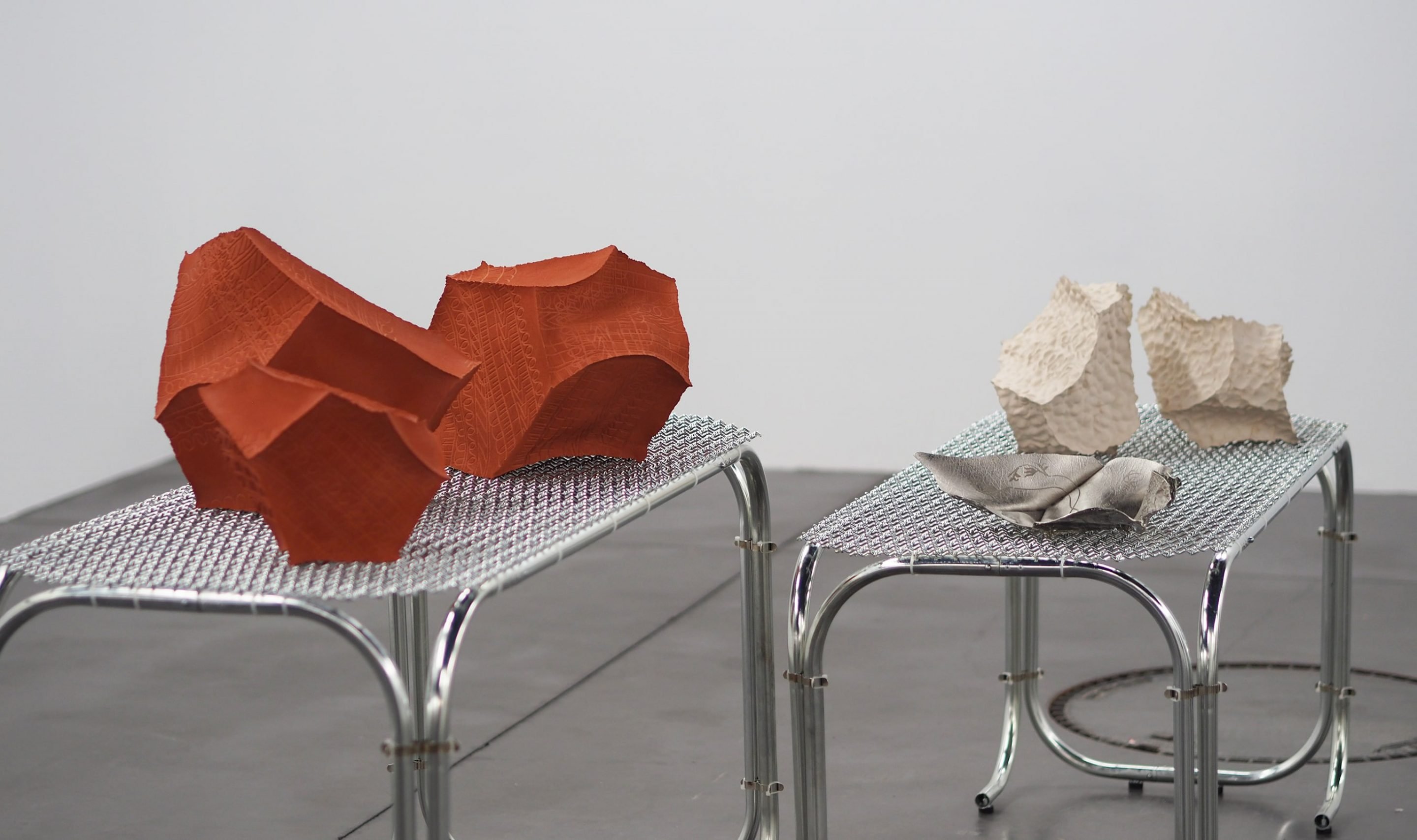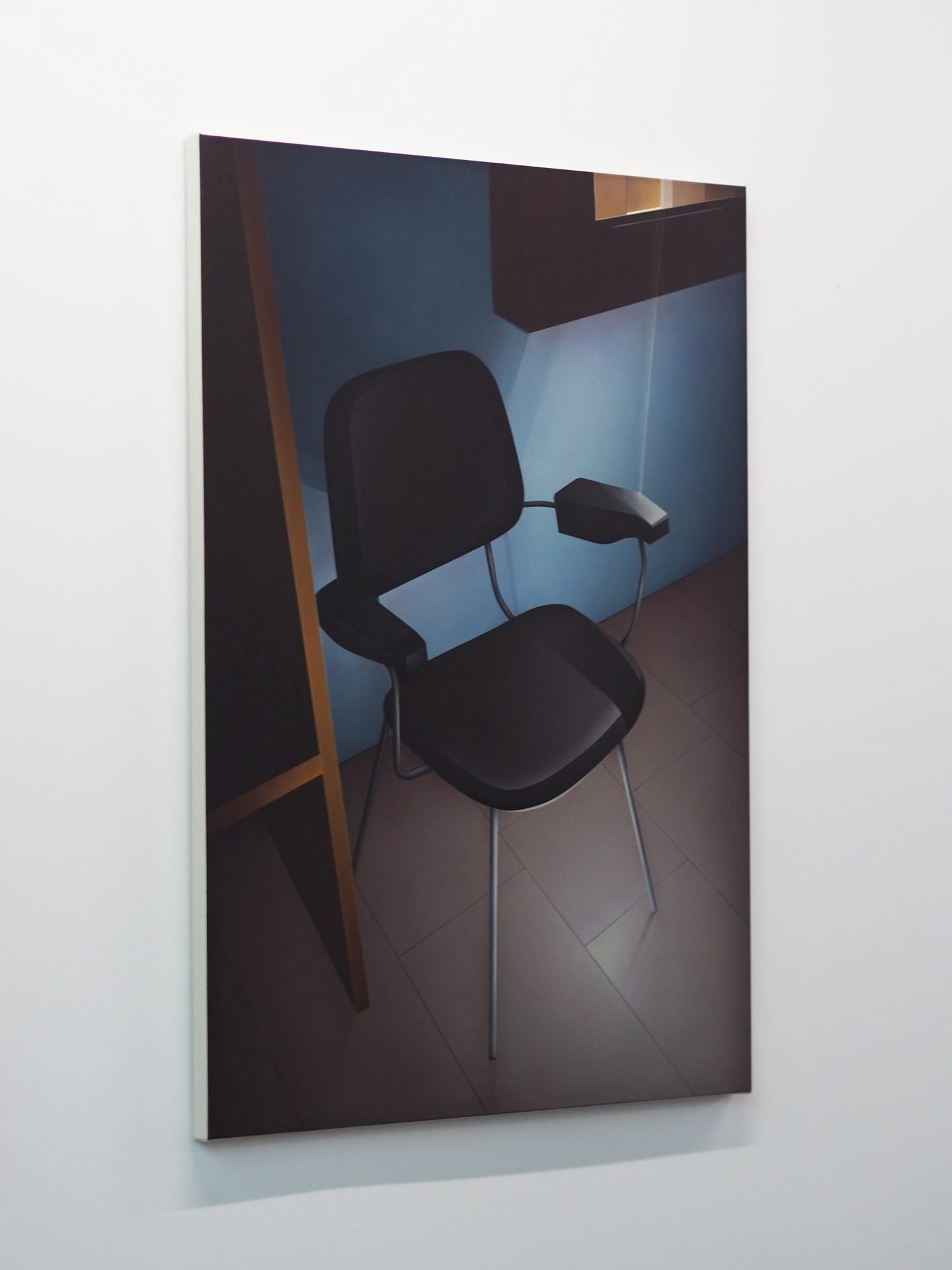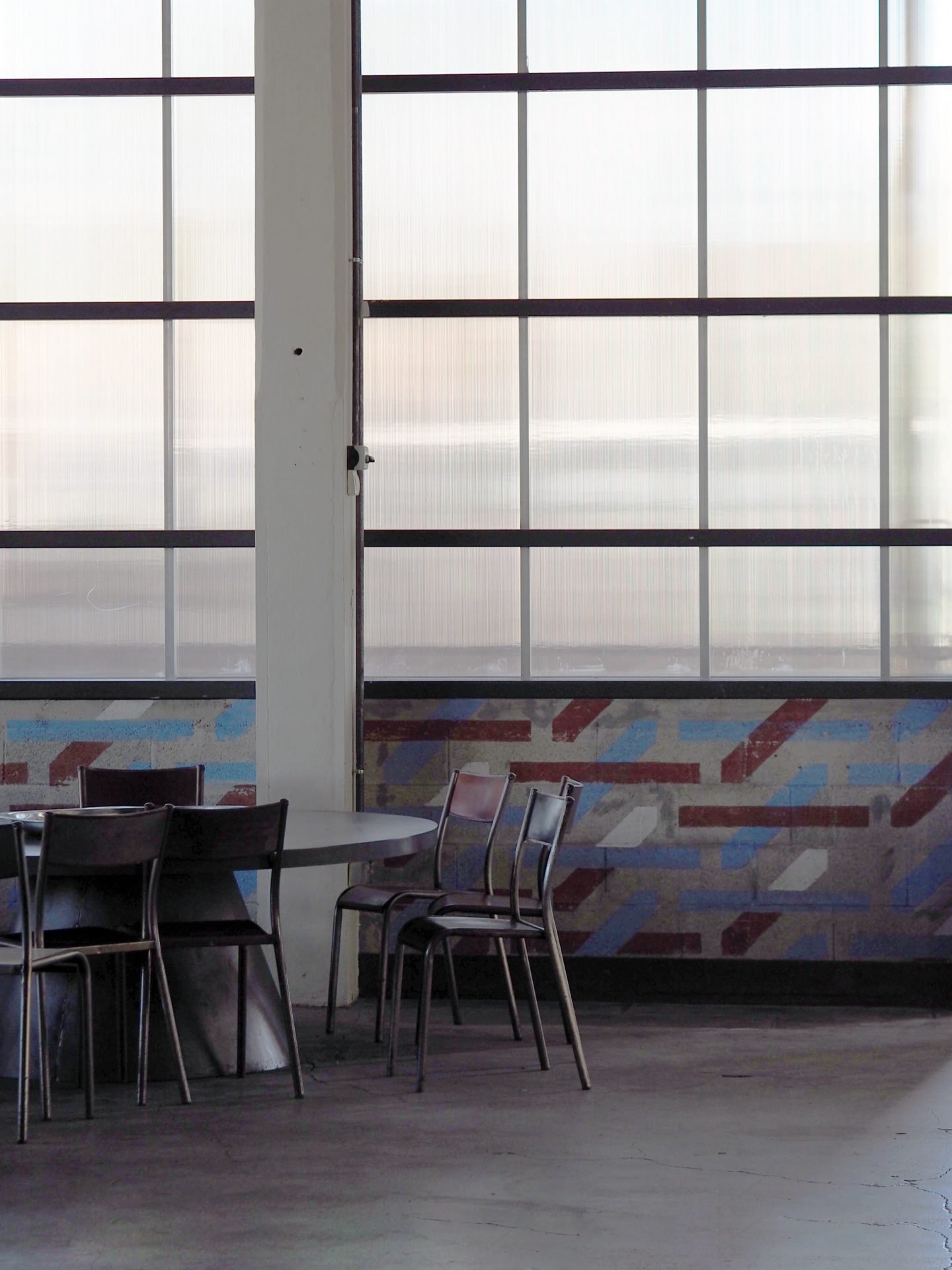 Looking around, all the artists seem to not only demonstrate bold dedication to their medium but also an eagerness to experiment and make waves in an industry that often feels impossibly exclusive. With a cheerful and encouraging spirit, the fair wants precisely that: to invite artists and visitors to reposition their perception of what art is and can be. Art-o-rama has a fierce determination to center the southern French scene, well beyond its premisesThis year, Art-o-rama took its ethos a step forward, including contemporary design in the Edition Art & Design section, with 22 international exhibitors—amongst them, French Cliché and 13 Dessert from Paris—plus a special program of conversations and free screenings. Yet its mission does not stop there. The fair has a fierce determination to center the southern French scene, well beyond its premises. The result? An exciting web of events that activates art collectives, independent venues, and public spaces. At the art center Cirva, for example, The Fondation D'entreprise Hermès presents 'Le Verre,' with stunning glass works created by the Skills Academy, under the direction of designer Noé Duchaufour-Lawrance. Elsewhere, at Frac Provence-Alpes-Côte d'Azur, Marseille-based Franco-Portuguese artist Wilfrid Almendra reinvents our production and consumption patterns, imagining working-class gardens, peacocks, and roadside flowers as common landscapes.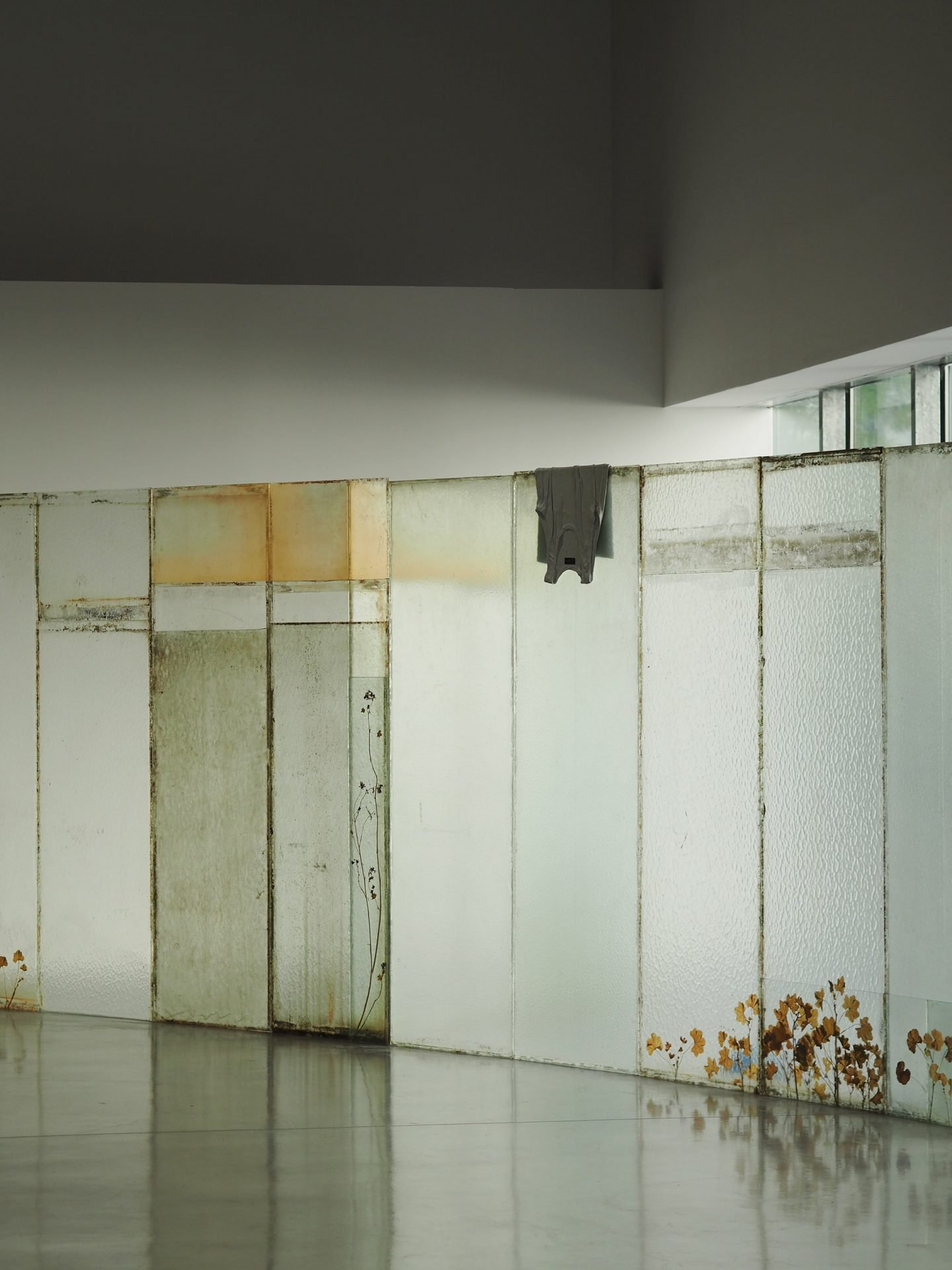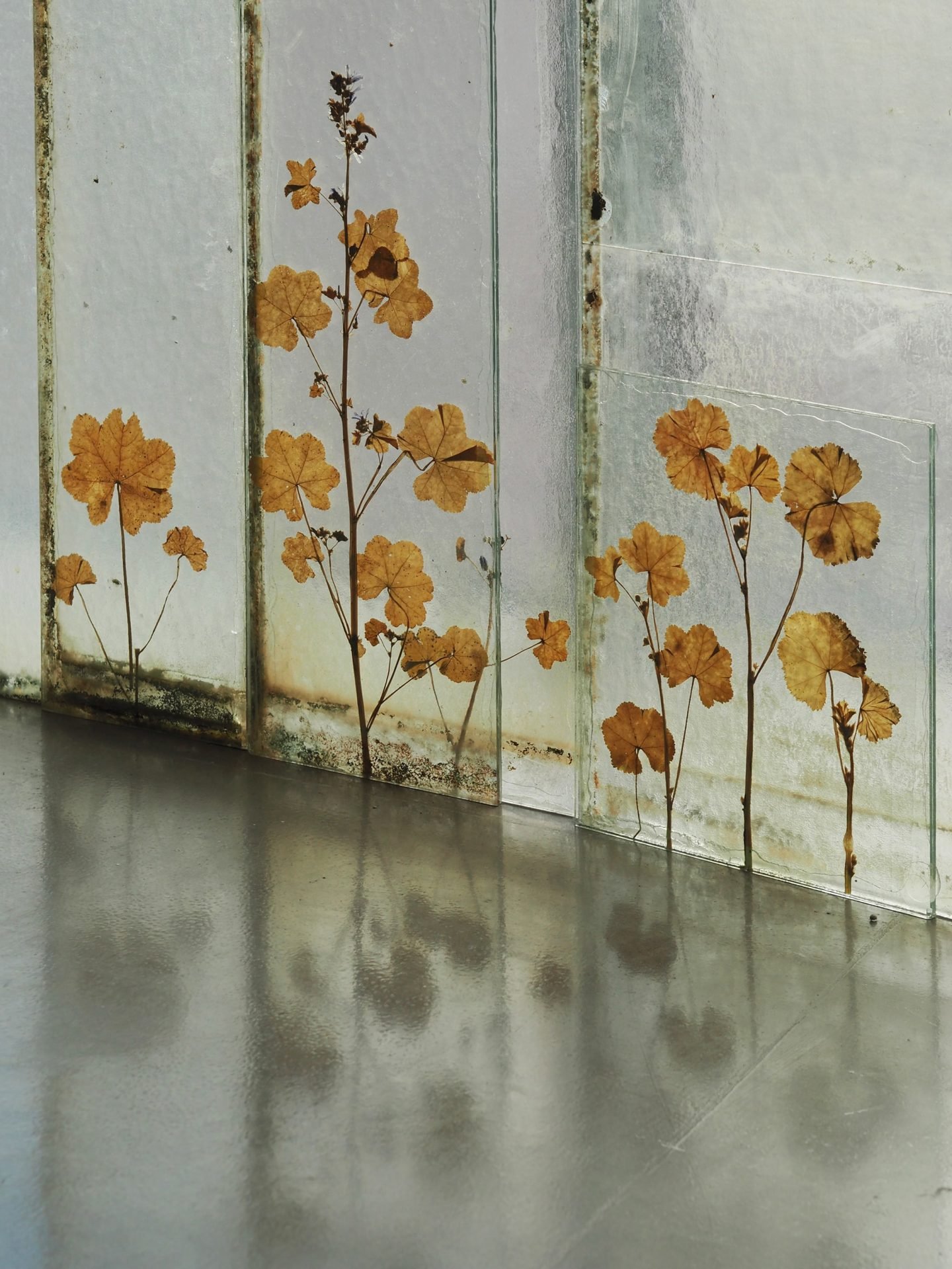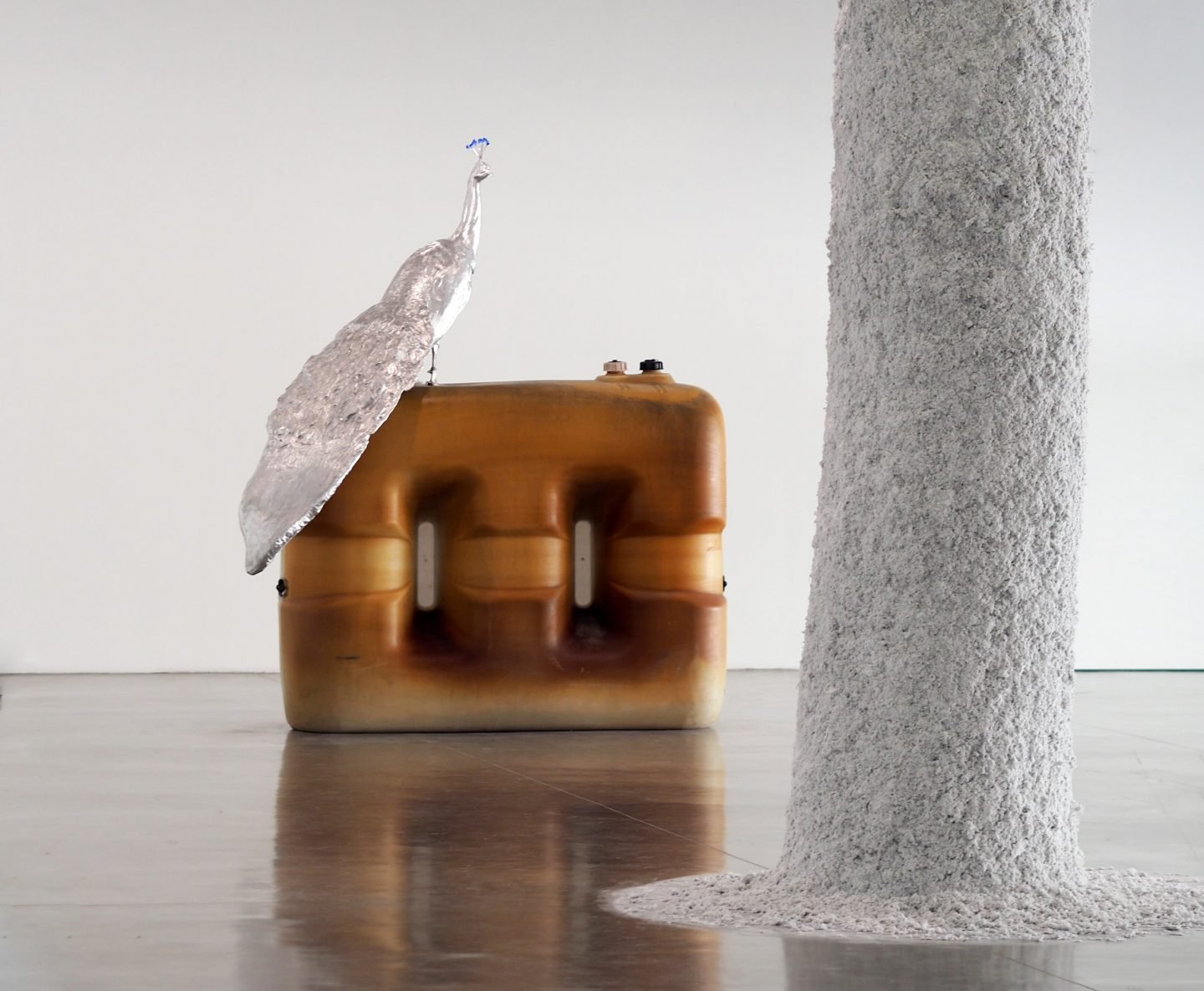 Steering the global audience to Marseille, Le Corbusier's 'Cité Radieuse' captivates the eye of both the design world and the casual passerbyOutside of Art-o-rama, there is more that is steering the global audience to Marseille and the region—from La Friche de l'Escalette, to the Pavillon Southway and the art center Triangle Astérids, all the way to the MUCEM museum. Sitting atop of our list, however, is the Modernist radicalism of the 'Cité Radieuse' (French for radiant city) by iconic architect Le Corbusier. Built between 1947 and 1952, and listed as a UNESCO World Heritage site, the housing block unit is an architectural masterpiece in its own right. Entirely made of concrete, its bold presence and striking geometric silhouette stand out in the city landscape, captivating the eye of both the design world and the casual passerby. Its unique beauty can be seen from afar, but up close it becomes arresting. The building's grand physical appearance is topped only by the scenic top floor which houses MaMO, a communal gymnasium repurposed into a contemporary art center, which plunges us into an expansive rooftop for unobstructed views of the Mediterranean and the city of a thousand faces.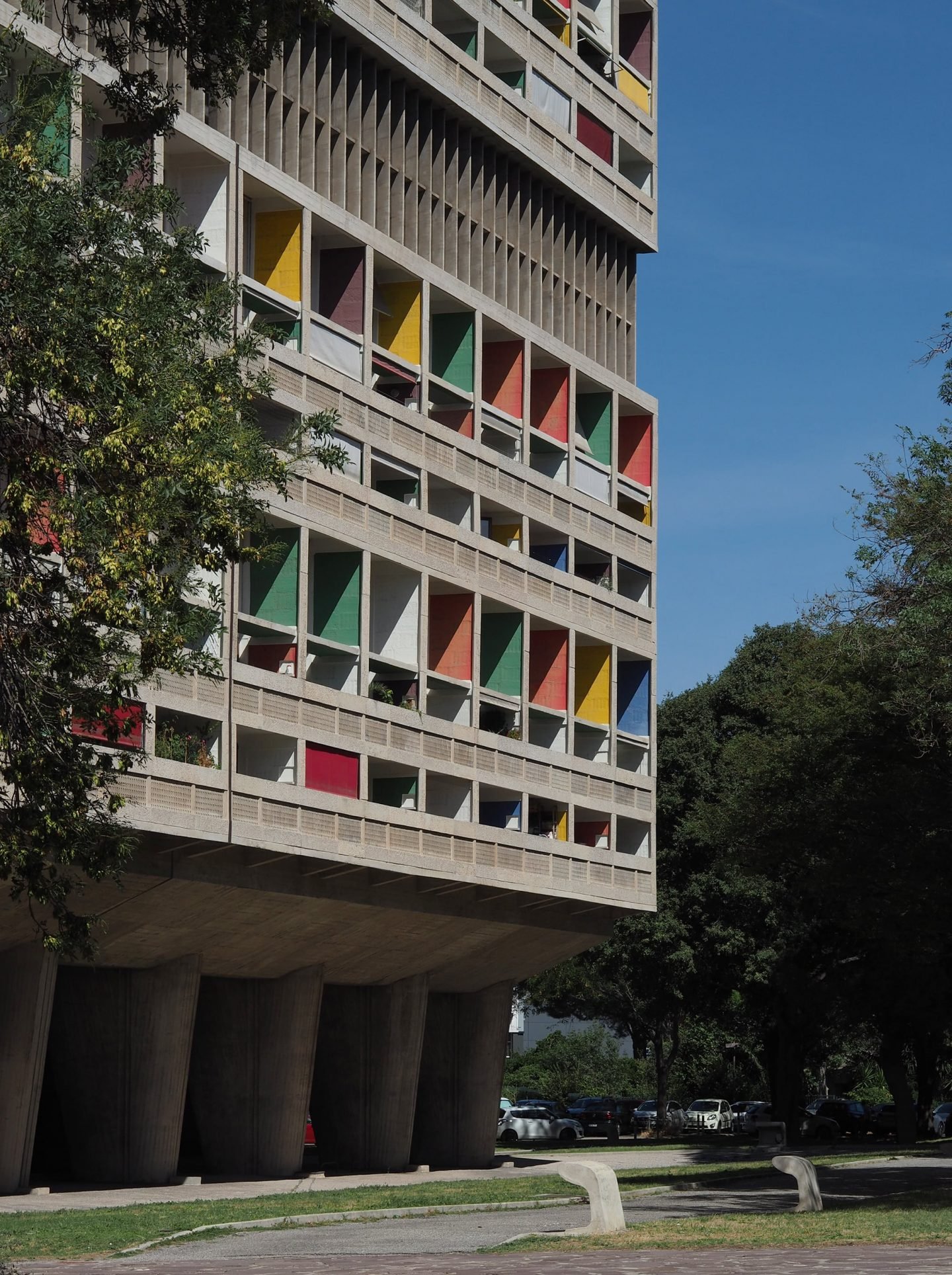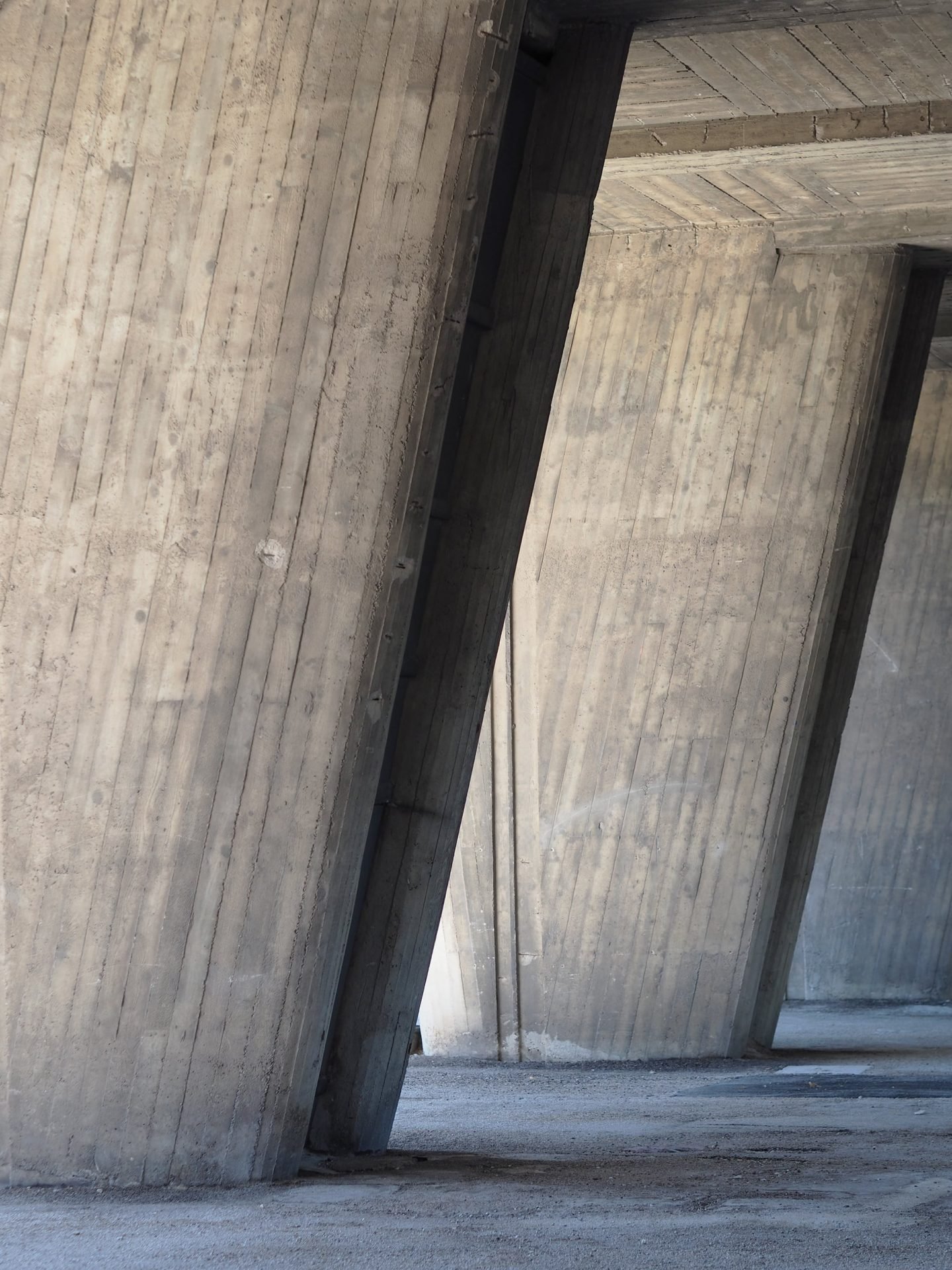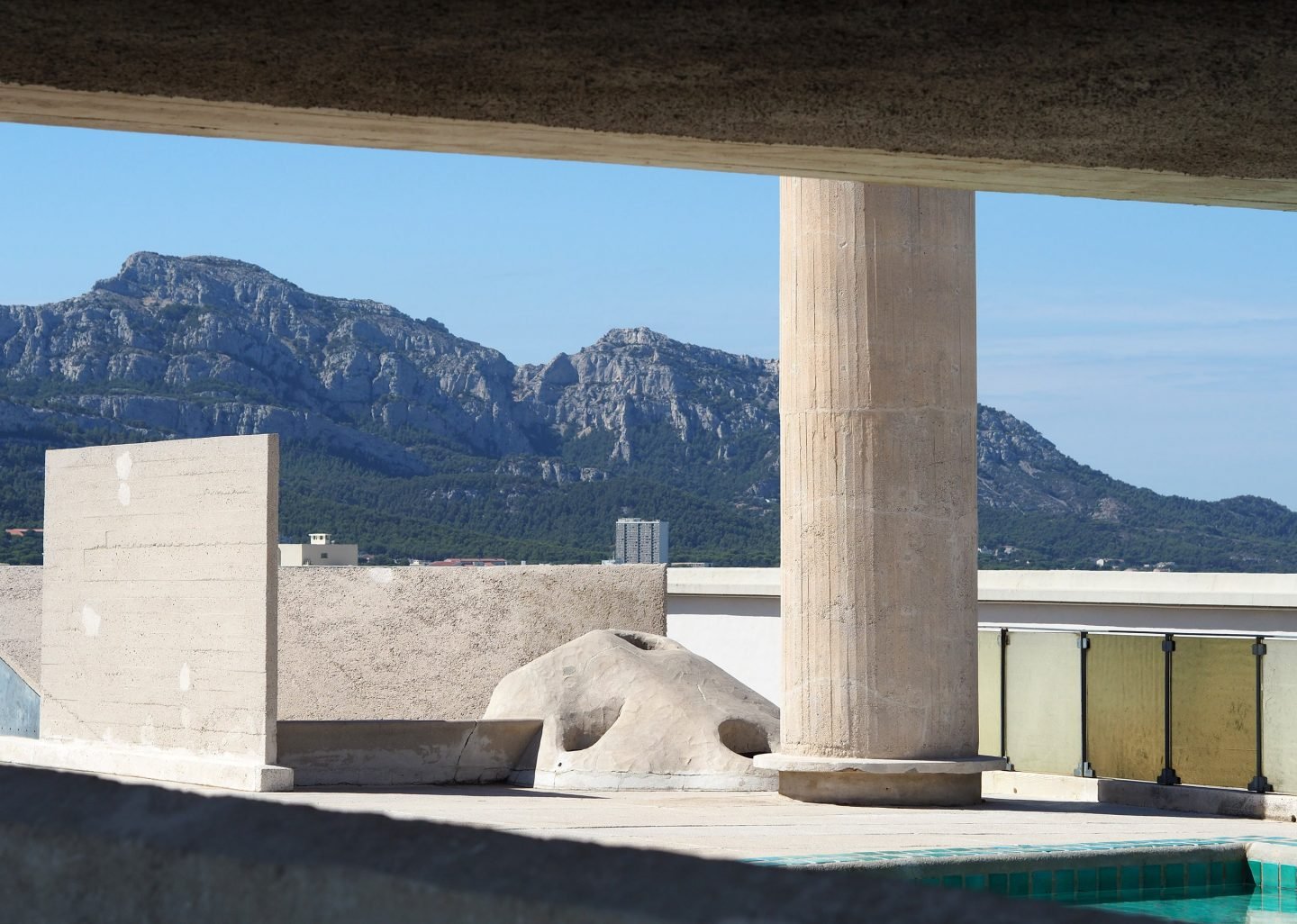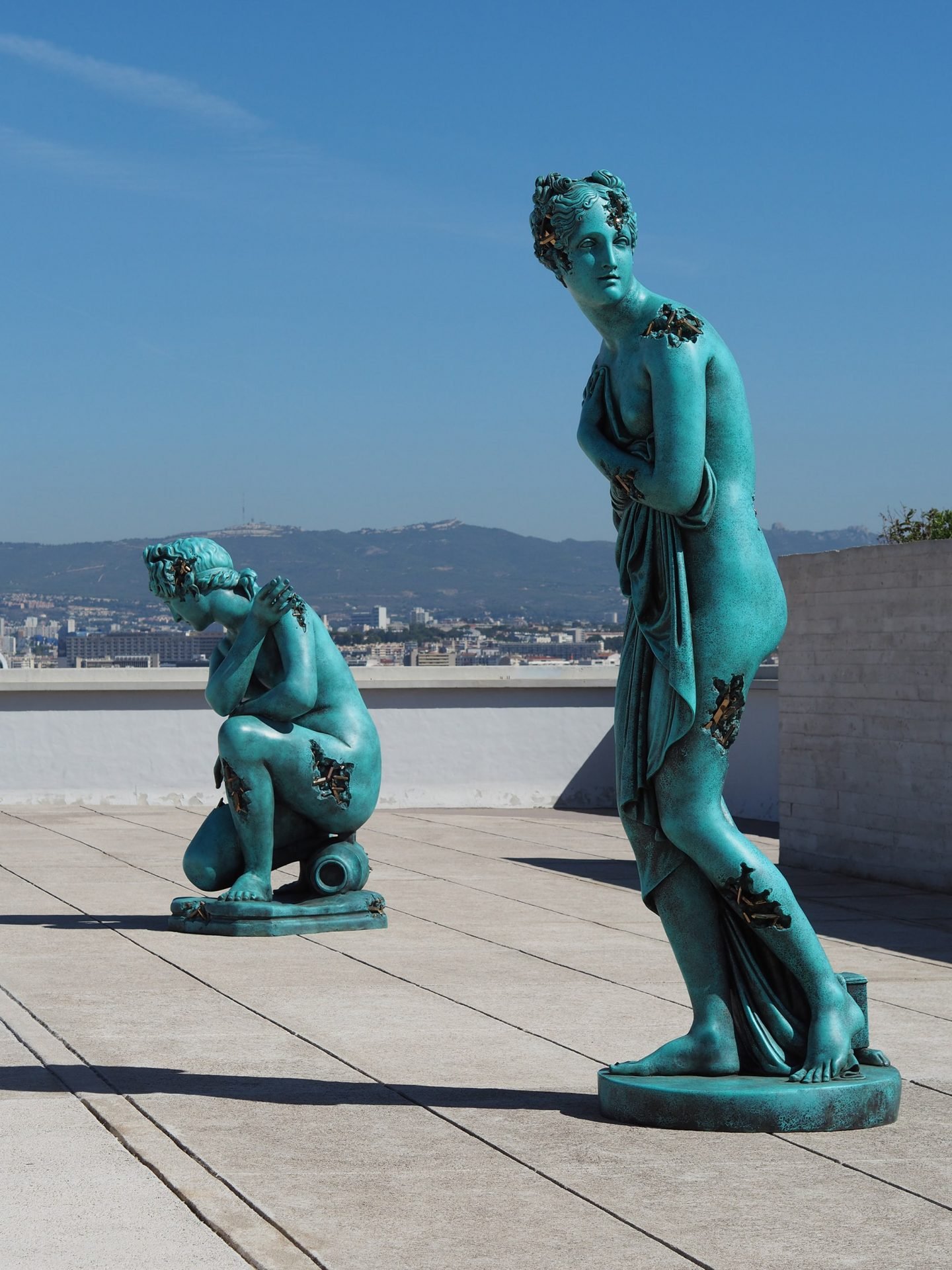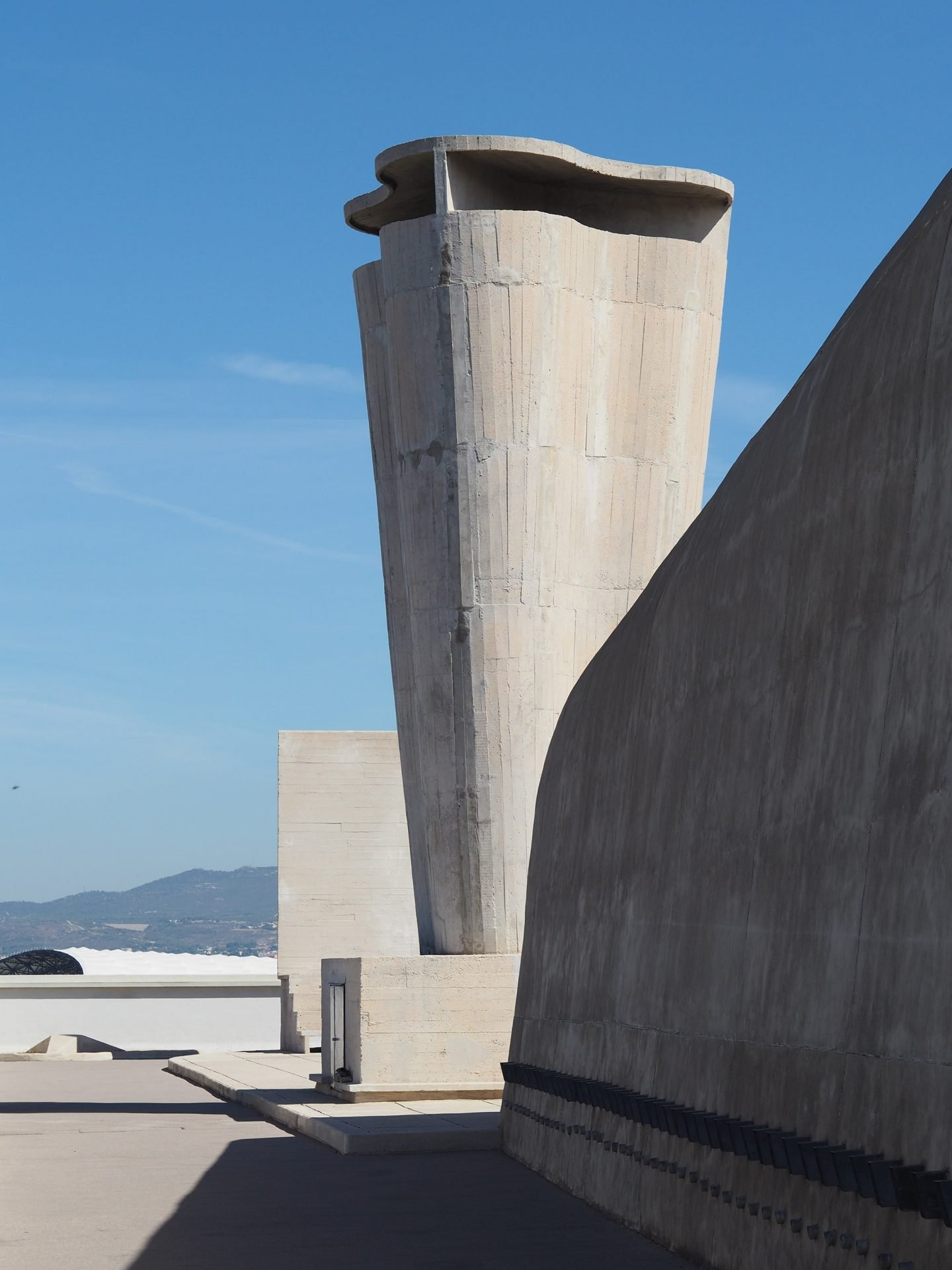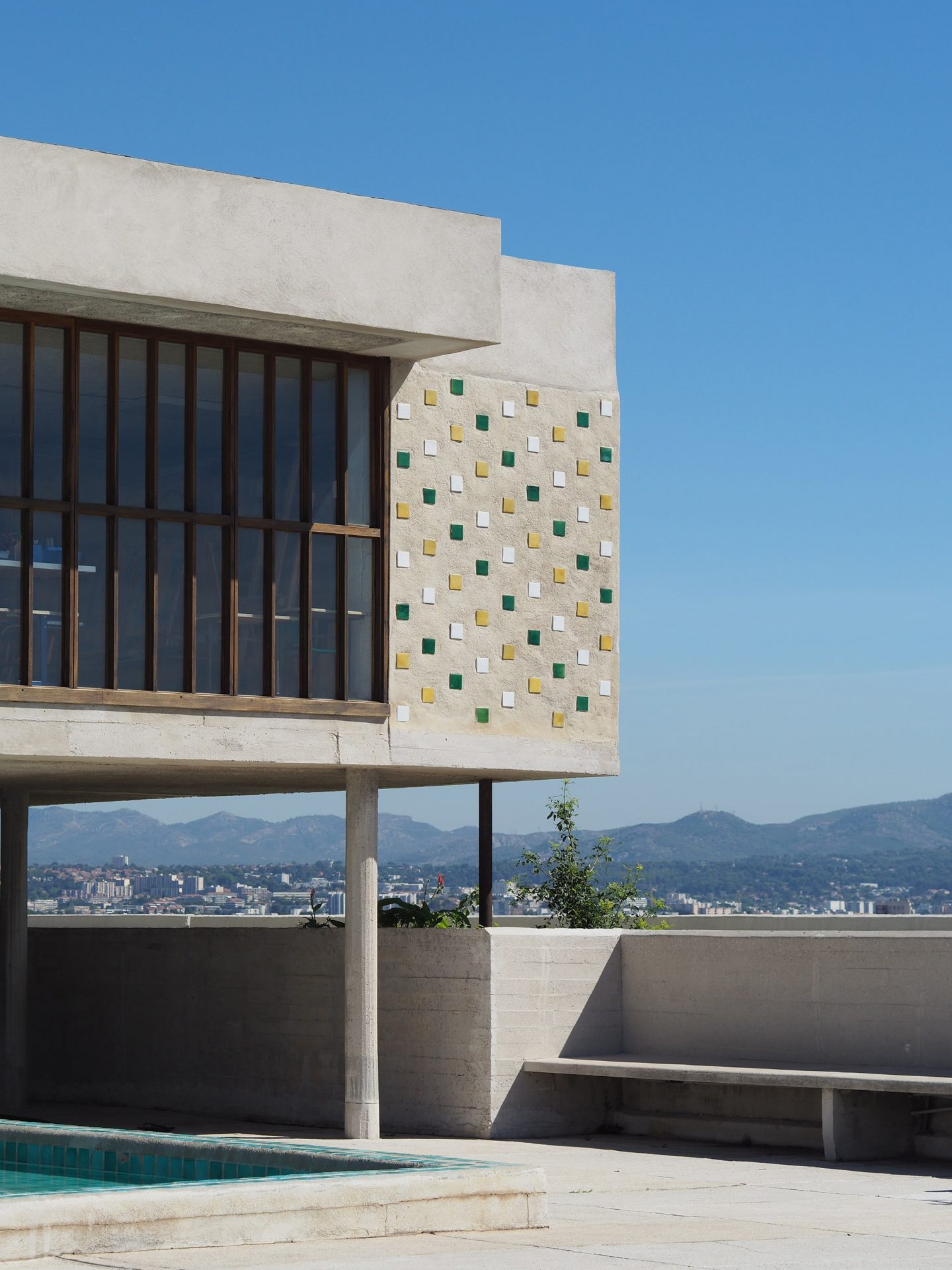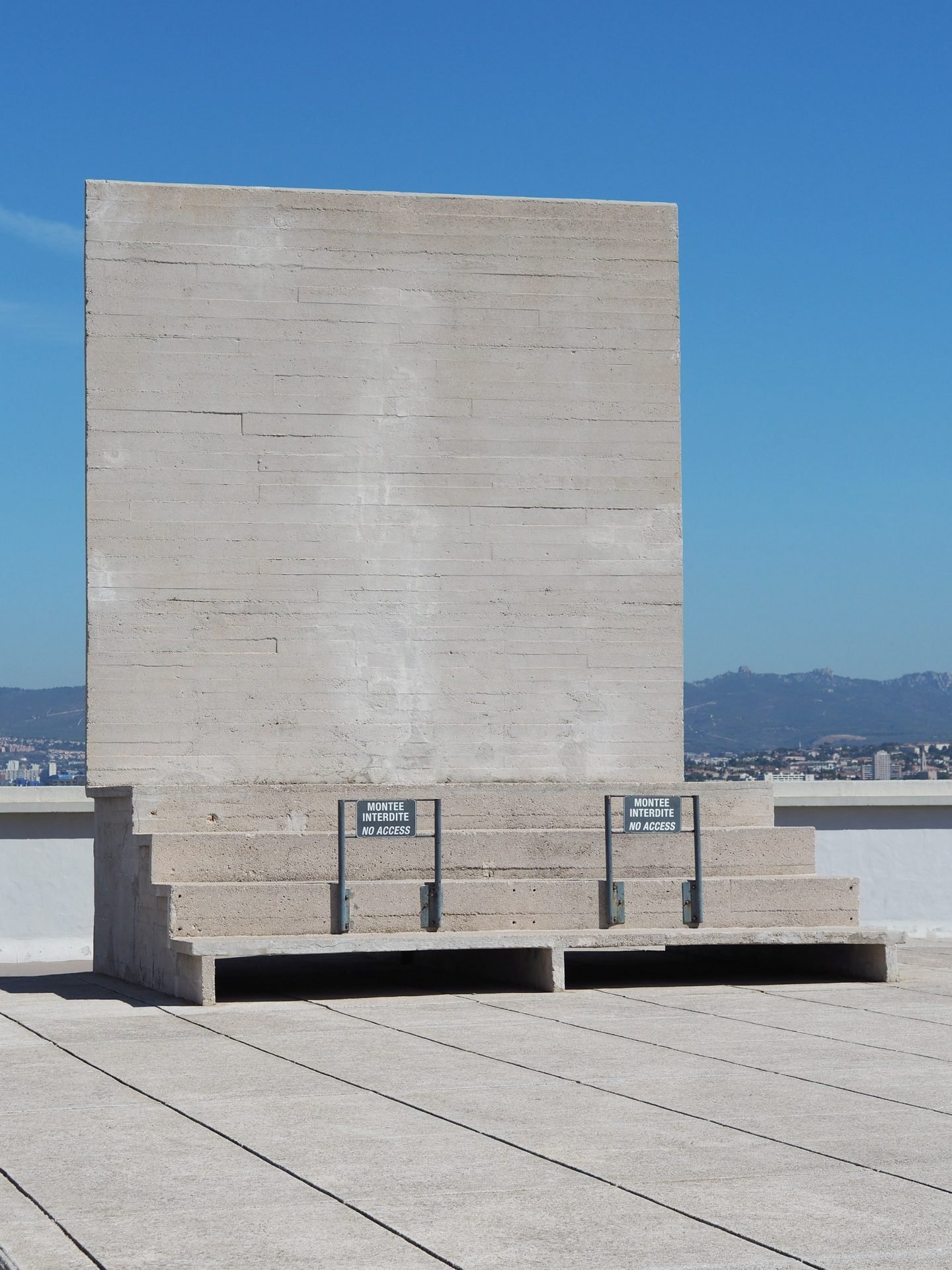 Leaving the Brutalism and exuberance of Marseille behind, our journey takes us to the Roman city of Arles, where art, design, and culture seem to thrive in perfect sync. Home to picturesque streets and treasures dating back to Medieval times, the sunshine-filled commune is where Vincent Van Gogh found inspiration for his beautiful compositions—now celebrated, alongside contemporary works by Nicole Eisenman, at the Fondation Vincent Van Gogh Arles. Today, the city's most cherished spot is Luma Arles; a creative campus conceived by Swiss collector and art patron Maja Hoffman, who transformed a former rail yard into a multipurpose arts space. Sitting amongst parks designed by Belgian landscape architect Bas Smets, the center's glistening tower is what catches the eye. Designed by Frank Ghery, it is defined by the architect's signature twisted-metal silver undulations, with squared-off windows and surfaces reflecting light from all angles. Somewhat clumsy yet quite striking—and so Gehry—the tower gives the site a post-industrial cultural presence, gently offsetting the soft warm colors of the Provençal town while sparking a unique conversation—and collision—of aesthetics and cultures.
In the Roman City of Arles, the Ghery-designed tower of Luma Arles gives the site a post-industrial cultural presence, colliding aesthetics and cultures
Inside, a sinuous double-helix staircase leads to different exhibition rooms, up to a viewing gallery, impressive for its panorama spreads of Arles and its mountainous backdrop. Spread across the former railway wastelands, among water and permanent installations, are five former industrial buildings, repurposed as vast art spaces. Here, from a photography group show, to the provocative works of Arthur Jafa, to the film of Sky Hopinka, our exhibition choices are as intriguing as they are endless.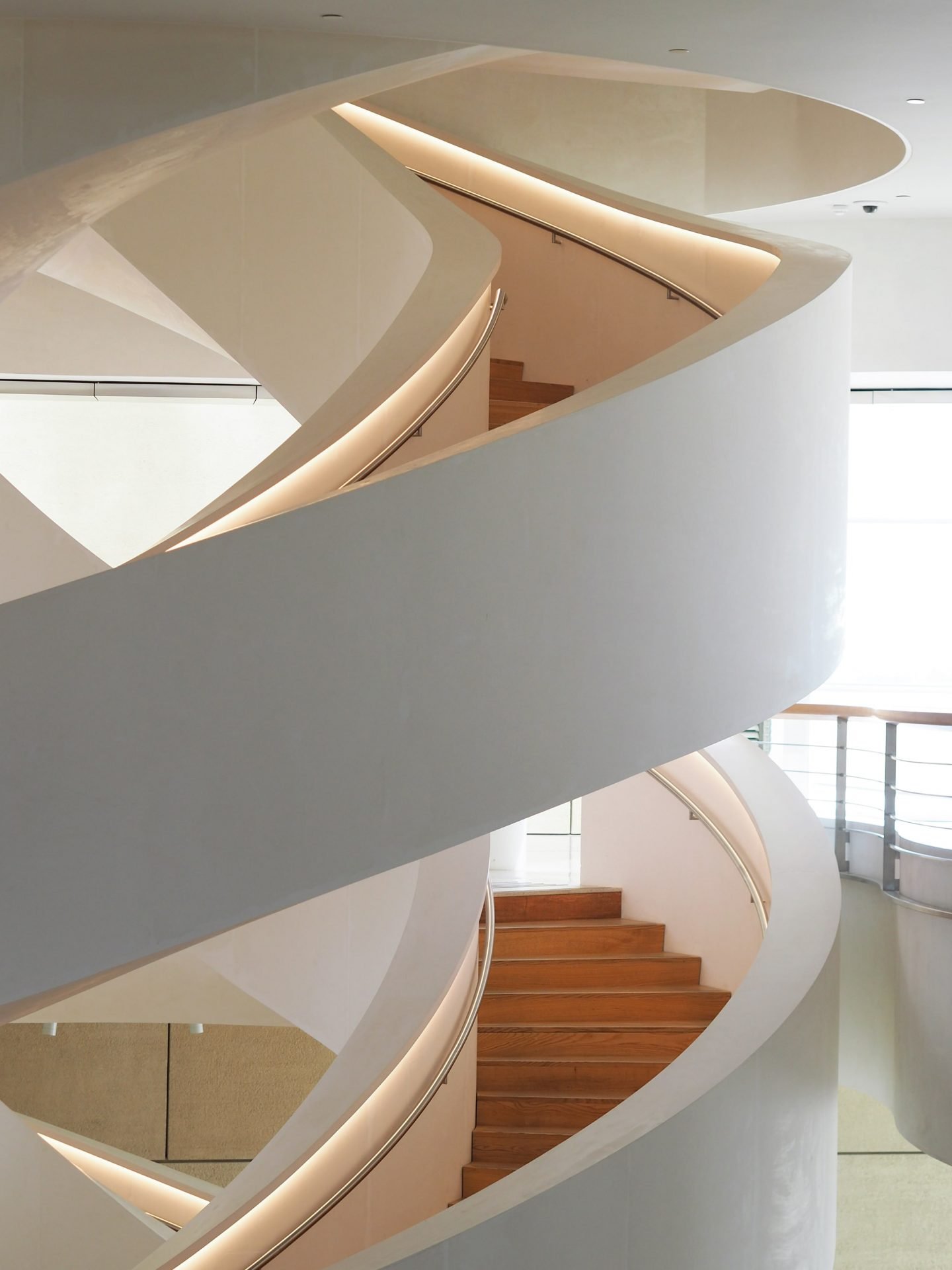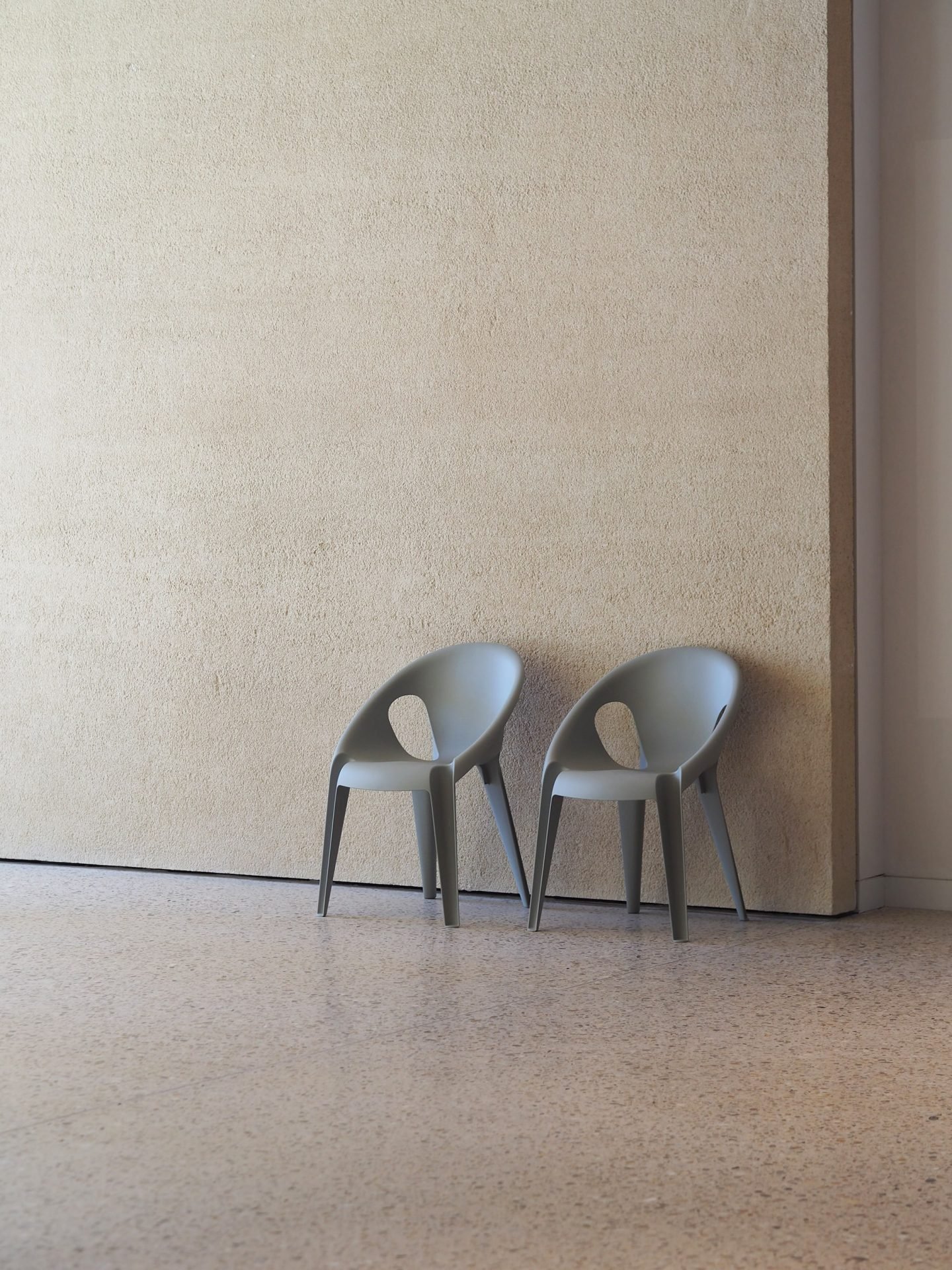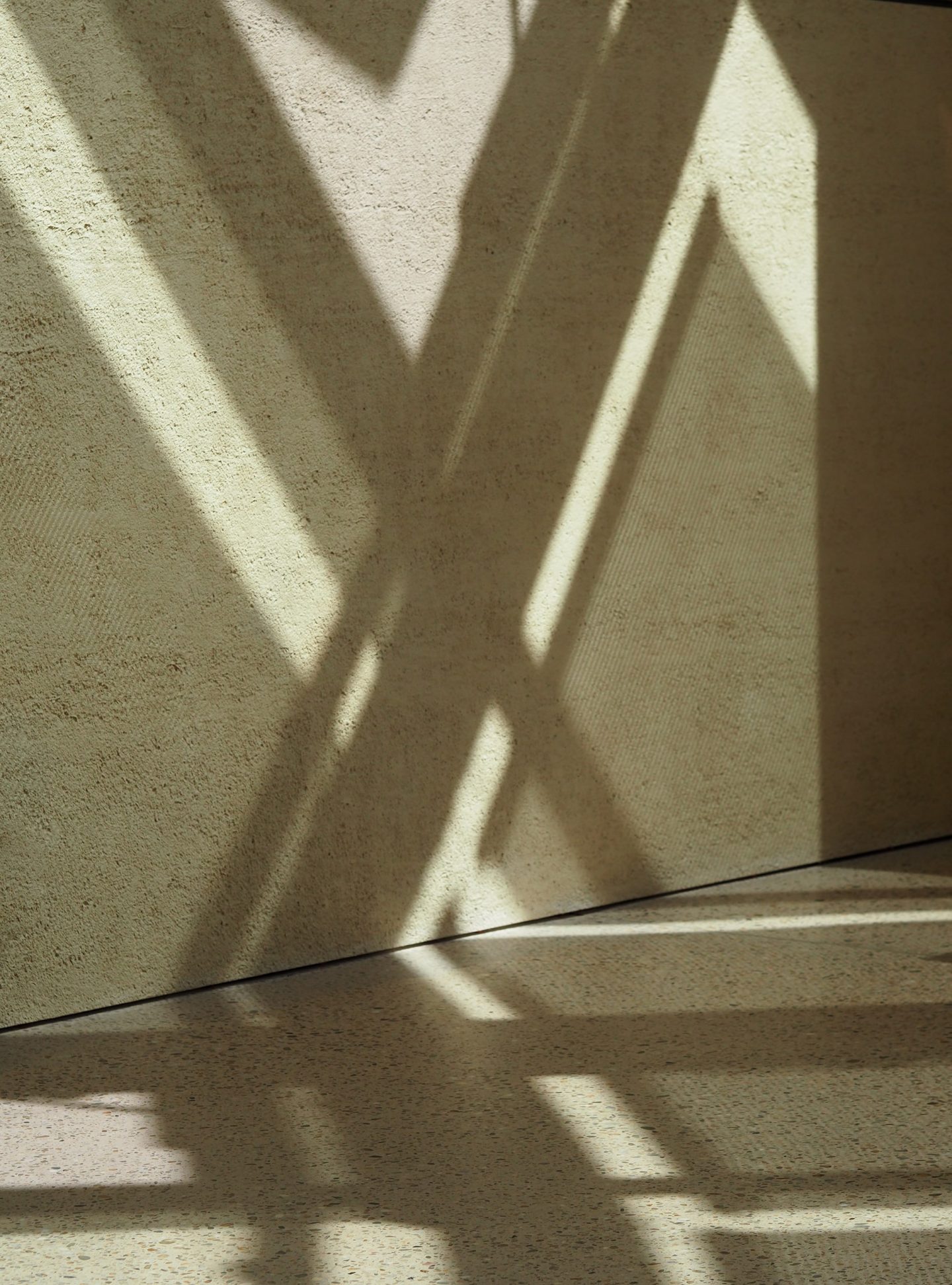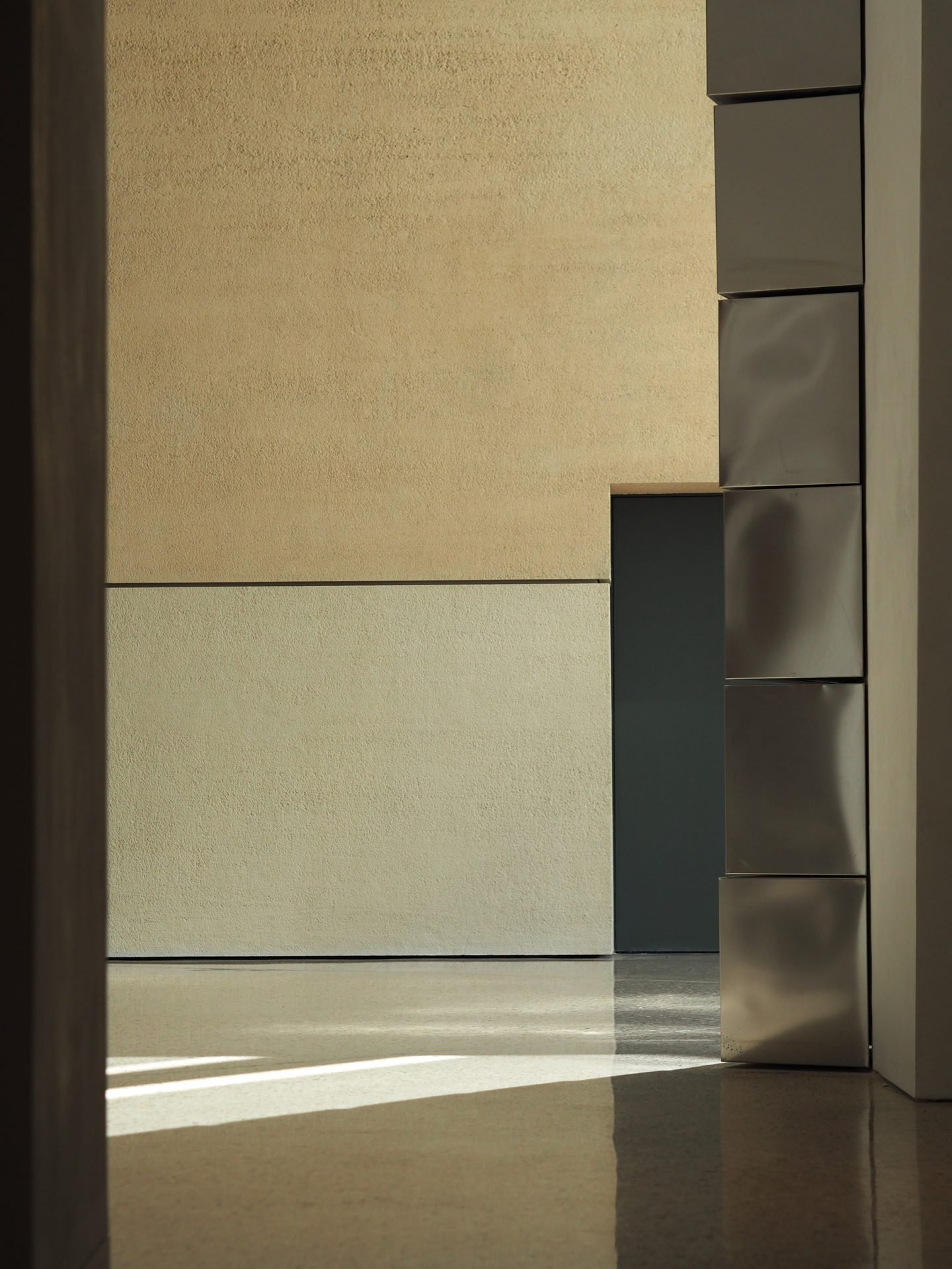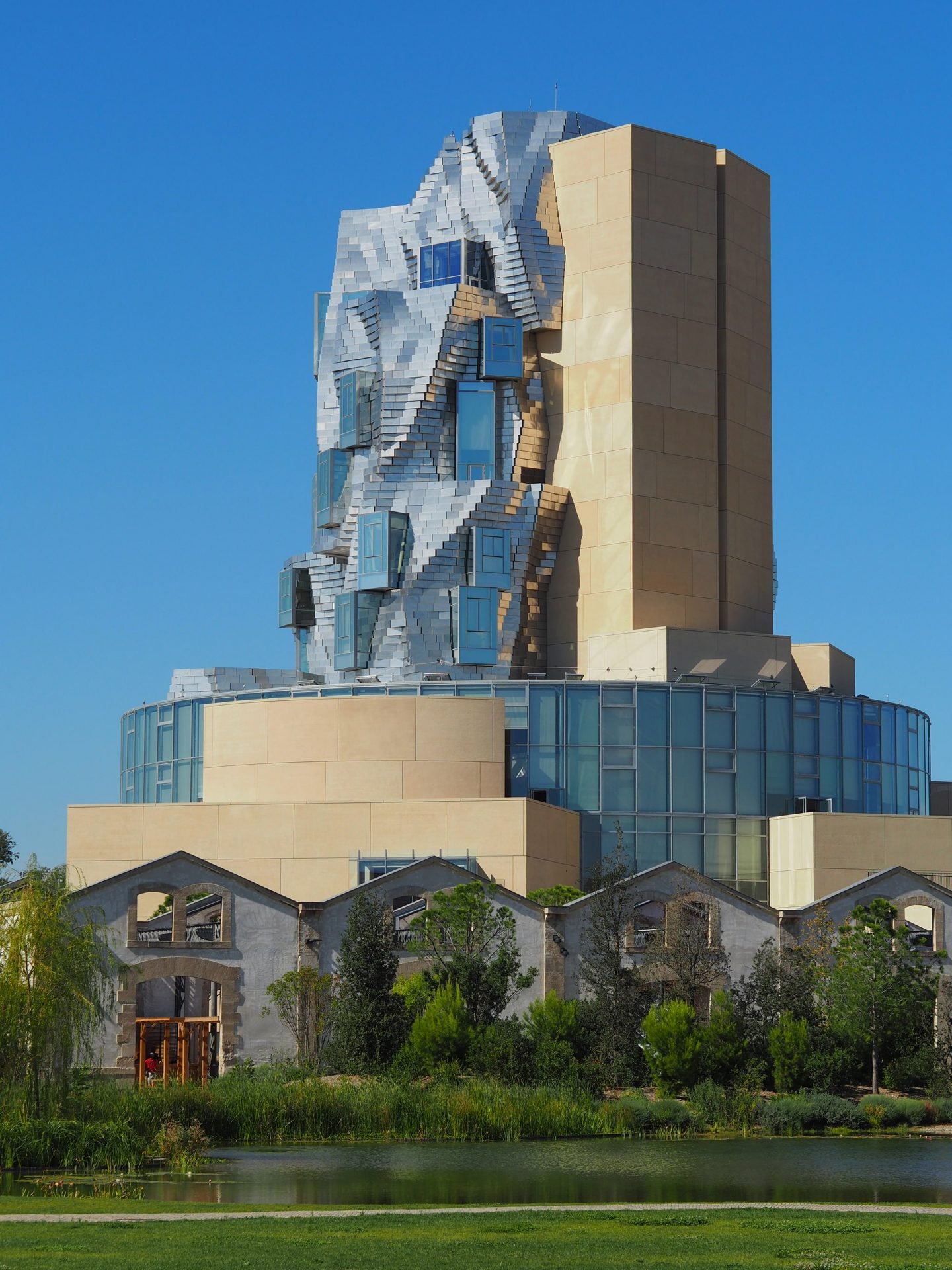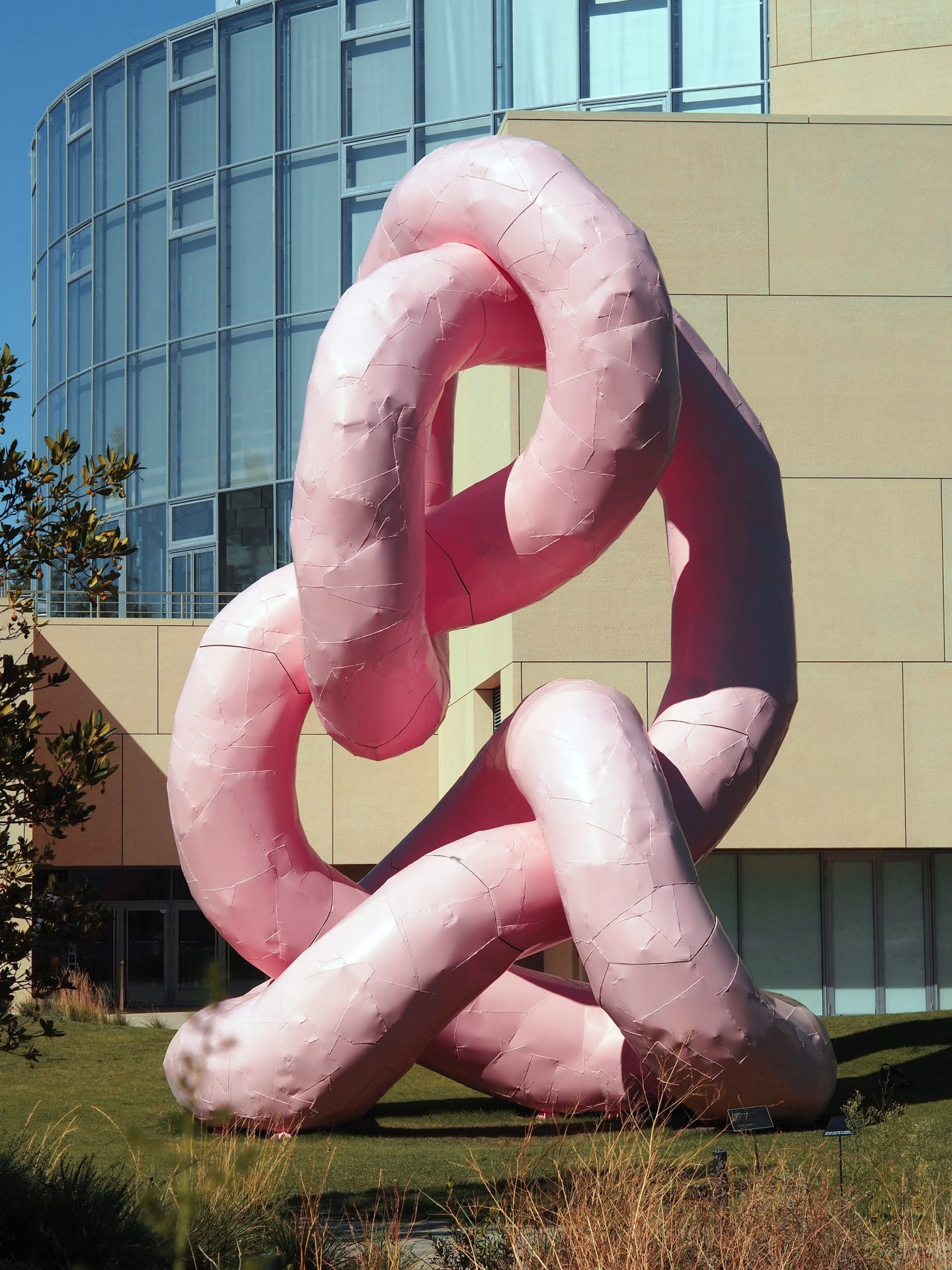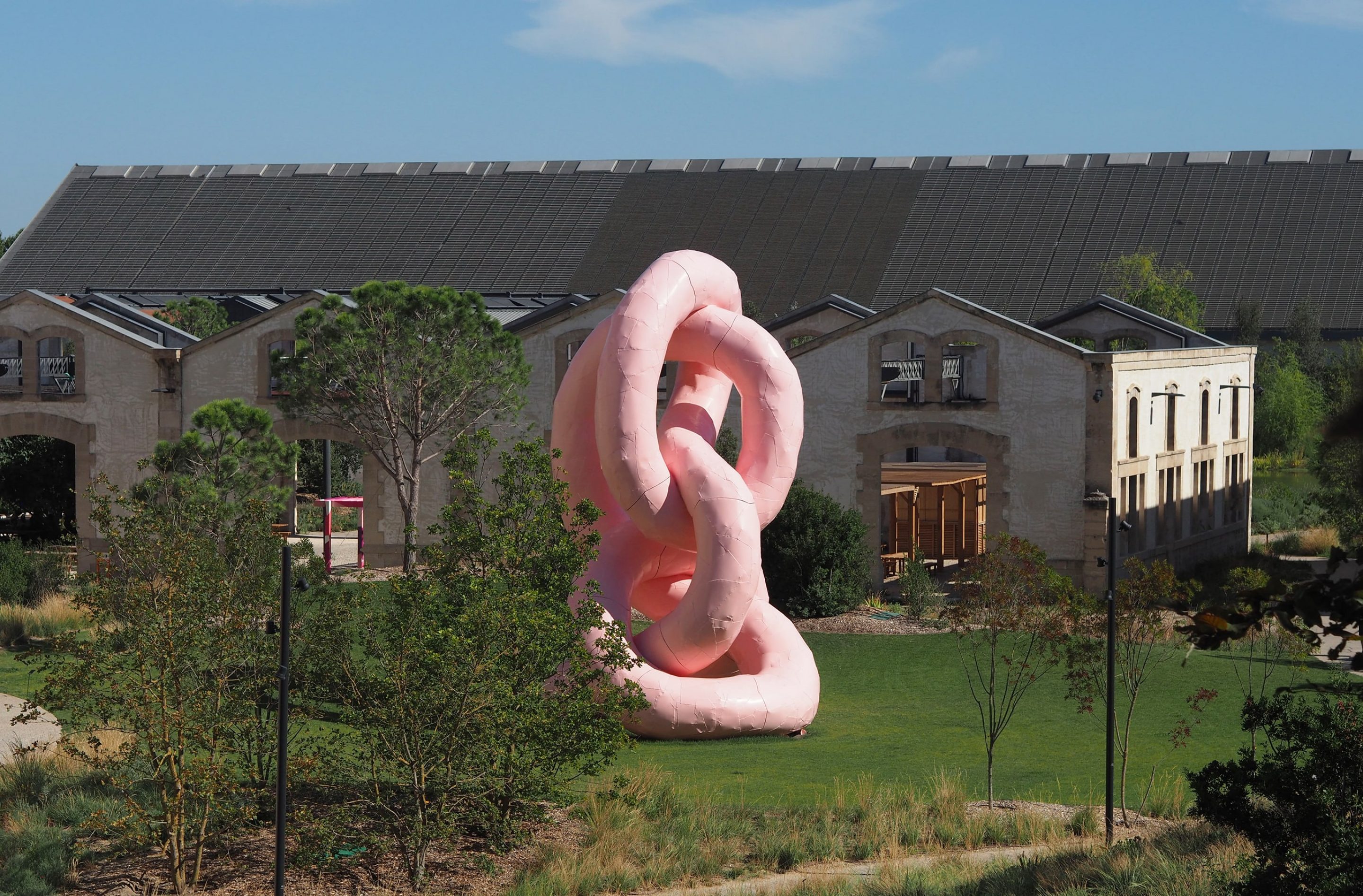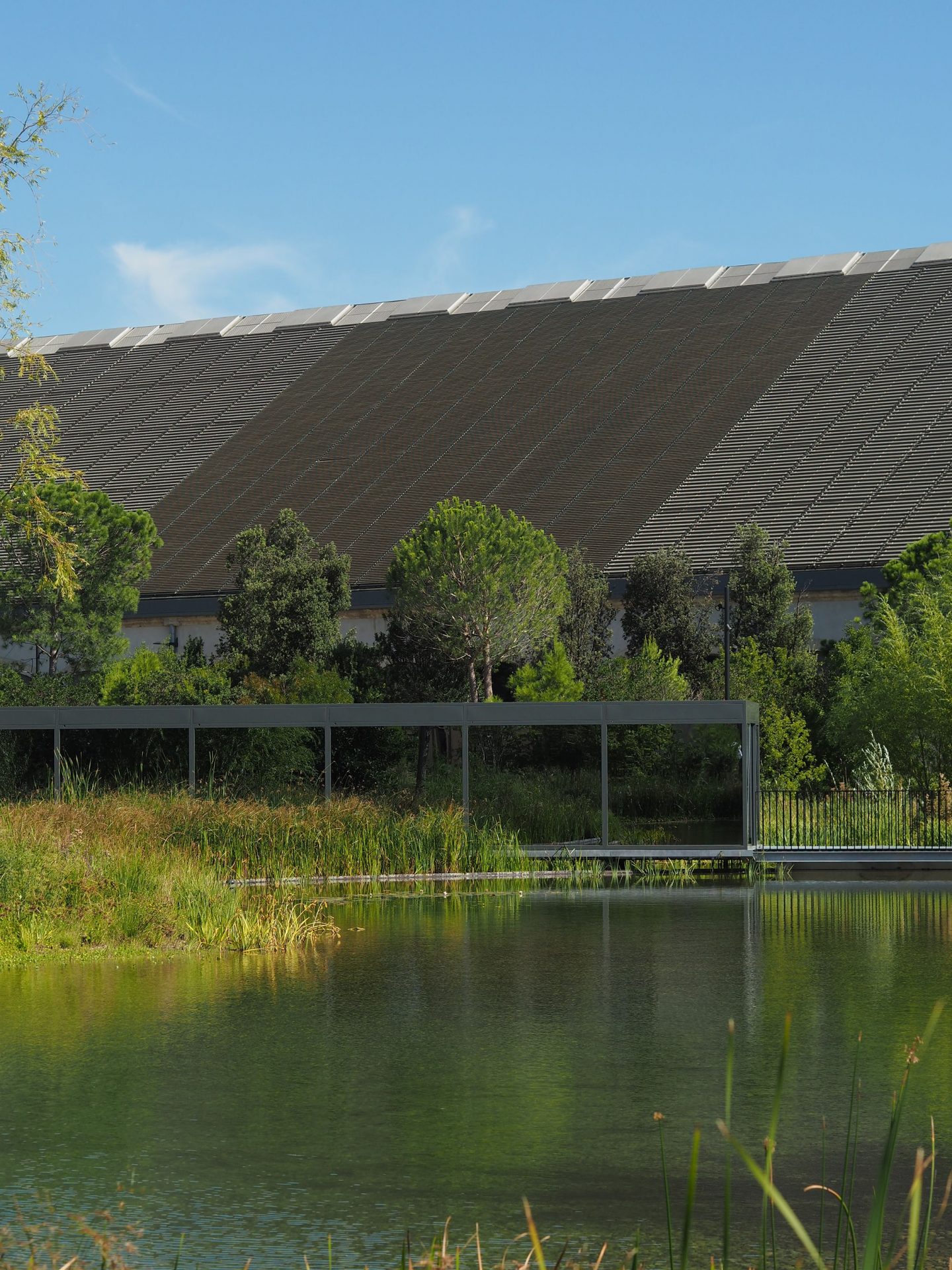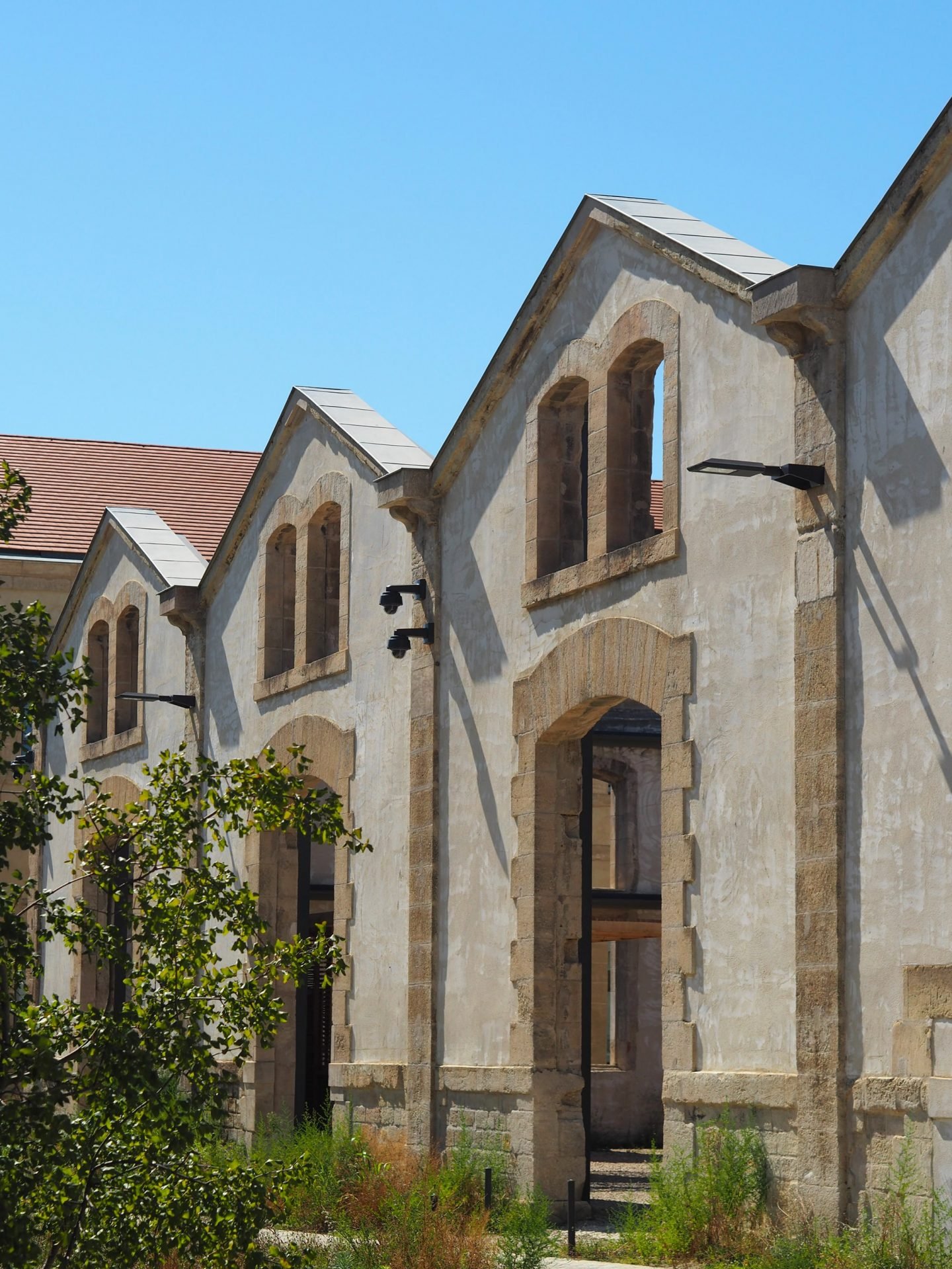 Beguilling and inviting contemplation, the Lee Ufan Arles is a dazzling new addition to the city's cultural landscapeContributing to the city's allure is also a dazzling new museum, the Lee Ufan Arles, which celebrates the work of South Korean sculptor and philosopher Lee Ufan. Emerged from the Mono-ha movement—a school dating from the late 60s which explored the properties of industrial and natural material—the artist is known for his pared-back and sleek work, composed of basic materials used in their most minimal form, such as rock, metal, rubber sheets, glass, and even water. Home to more than 50 works, the cultural venue is a private mansion built in the 17th century and repurposed by Ufan's longtime friend, the architect Tadao Ando. On the ground floor, outstanding site-specific installations take over a spacious foyer and a series of tightly compressed spaces, while upstairs, high-ceilinged rooms trace the artist's painting career. More than just eye-catching, the displays are beguiling, leaving us pondering on the relationship between nature and humans, and inviting reflection on time and movement.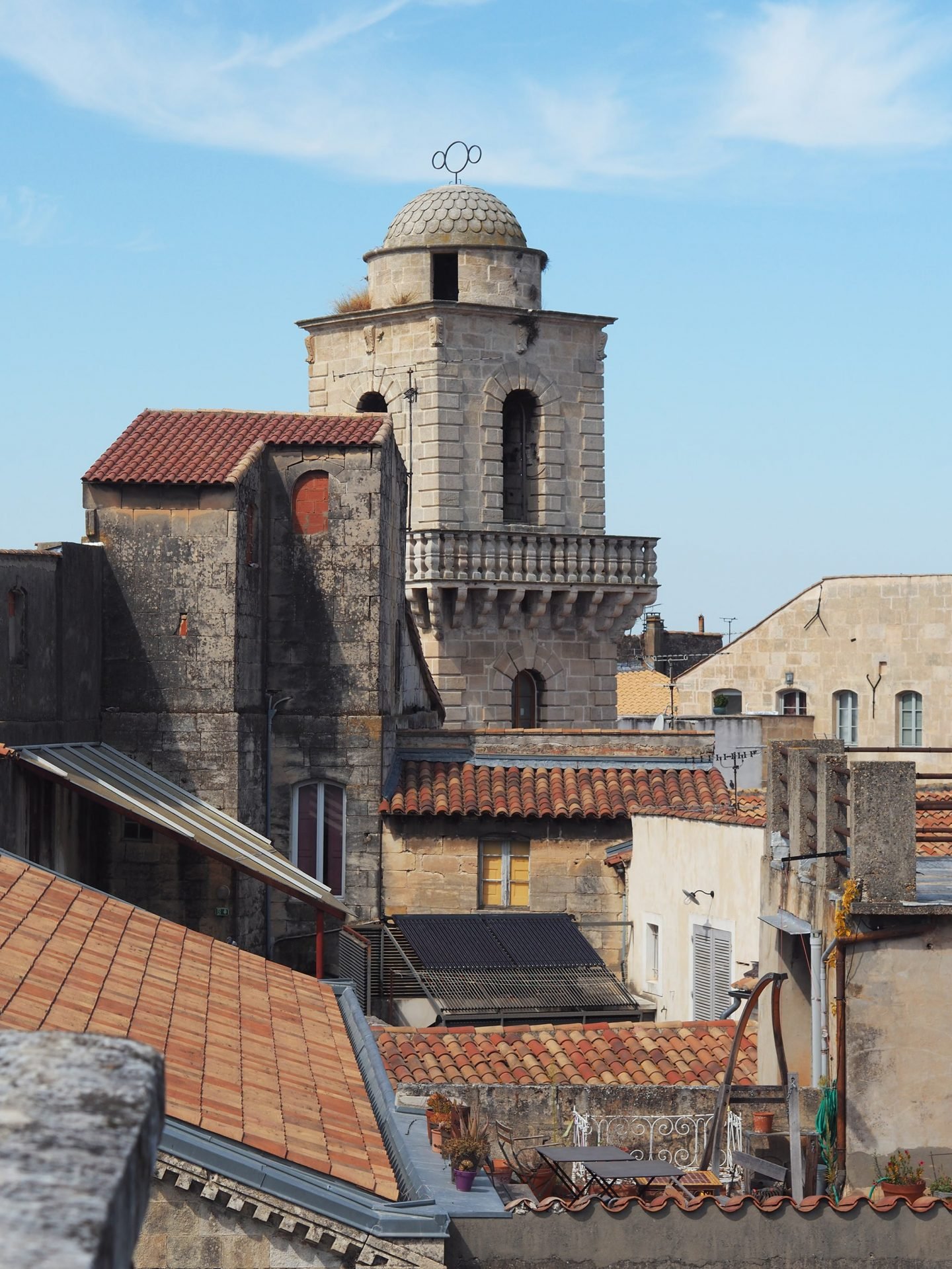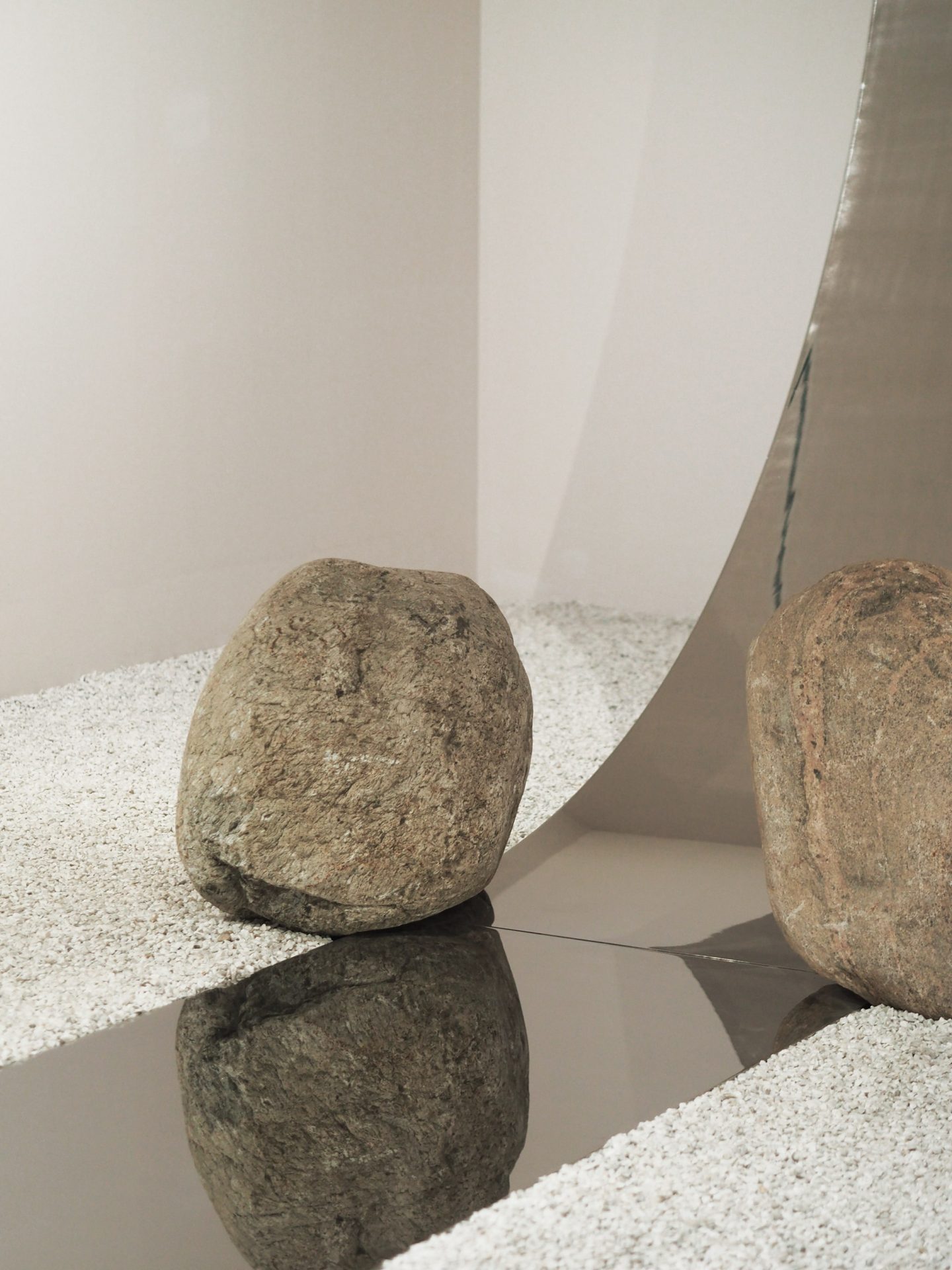 Staring at thousand-year-old river rocks, contemplating the recent emergence of all these art destinations, one cannot but wonder who will be defining and redefining the art landscapes in the years to come. Will it really be this very space? Will it really be southern France? Art-o-rama is a far cry from any kind of big art fair; Marseilles is still a world away from the more refined cities of Cannes and Saint-Tropez on the French Riviera, and Arles is still a little bit off the beaten track. Yet, if the trip has left us with one intrinsic lesson, it's that southern Provence is not short of initiatives and visionaries eager to turn the region into a cultural treasure. Whether the fair and cities will maintain their excitement and succeed in carving out a foothold in the world of art and design, time will tell.