We Are ONA wants to take you on an adventure. Giving the food scene a new exciting edge, the gastronomic collective started by sommelier Luca Pronzato congregates food talents from all over the world to express their audacity and vision through unique, temporary, fine dining culinary encounters. Its winning ingredients? Unexpected locations and a sense of community-building.
About three years ago, We Are ONA emerged as a unique gastronomic pop-up concept tempered with an impulse to innovate the contemporary dining experience. Just a couple of months ago, IGNANT was invited to experience it first-hand in Venice, on the occasion of the Biennale Art Fair. The moment we enter the venue picked for the dinner—a traditional historic Venice palace overlooking the lagoon, former home of 18th-century Italian author and adventurer Giacomo Casanova—we know we're in for a treat. Among frescoes and imposing chandeliers, here, dinner conversations go hand in hand with wines and perfectly themed dishes, skillfully prepared by chef Thomas Coupeau to tempt every plate with the freshest ingredients and the most exciting flavors. A true thrill for the senses; from oysters and cuttlefish, to red tuna mingled with aggretti, and chocolate mouse paired with capers, each rigorously plated dish stands out from the next. Left impressed and inspired, after dinner, we sit down with Parisian founder Luca Pronzato to learn what makes We Are ONA such an exceptional and intriguing experience.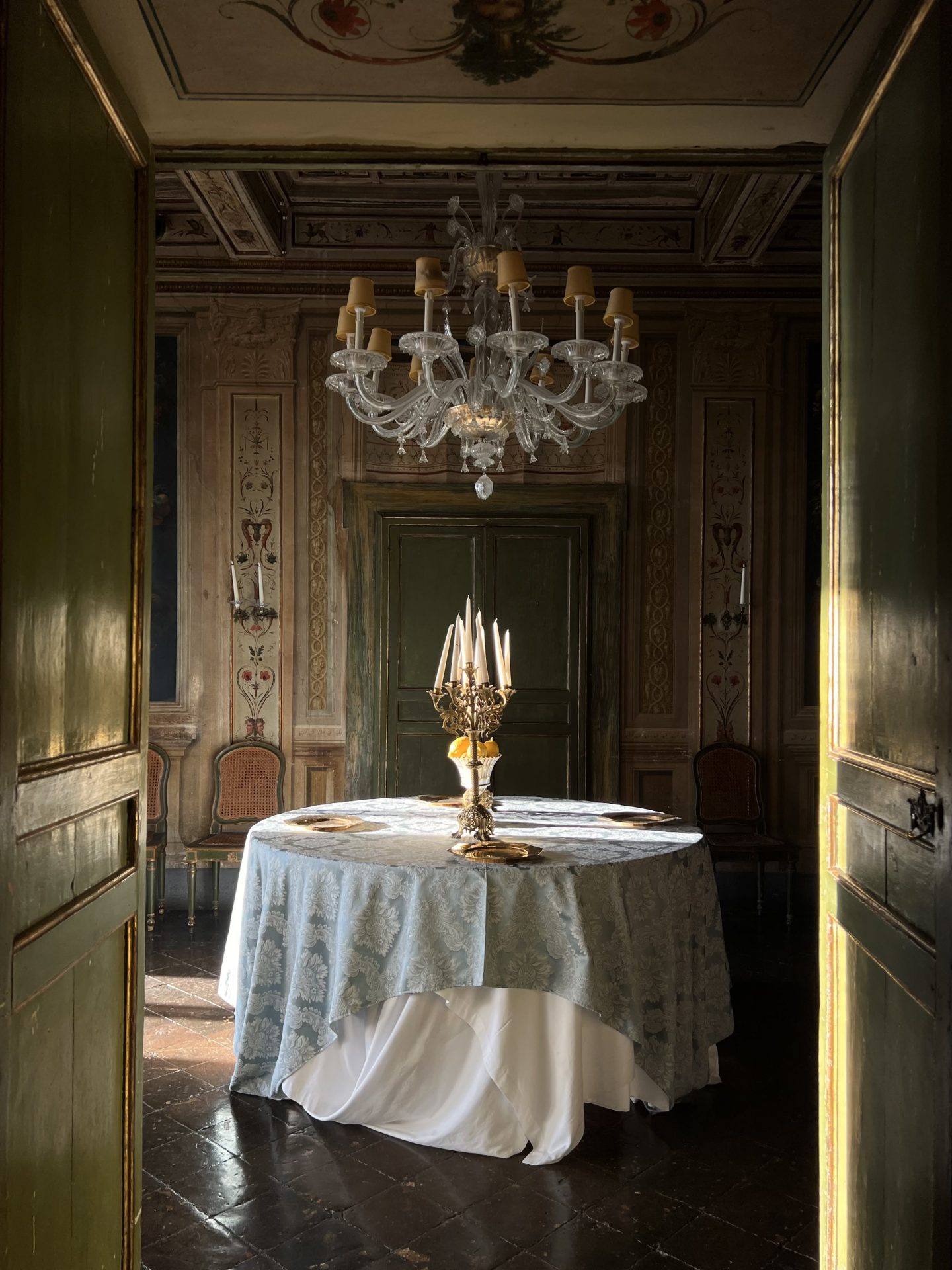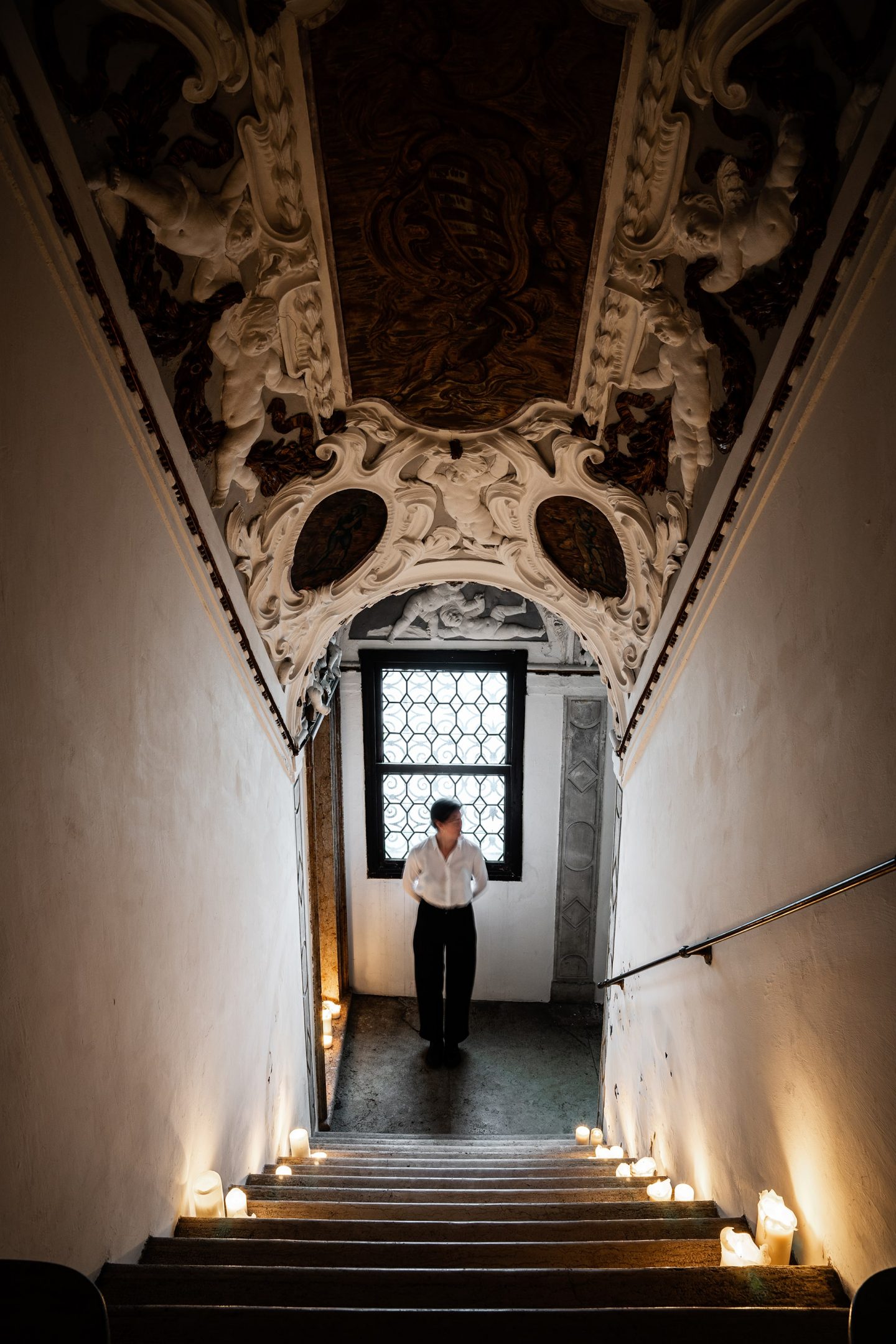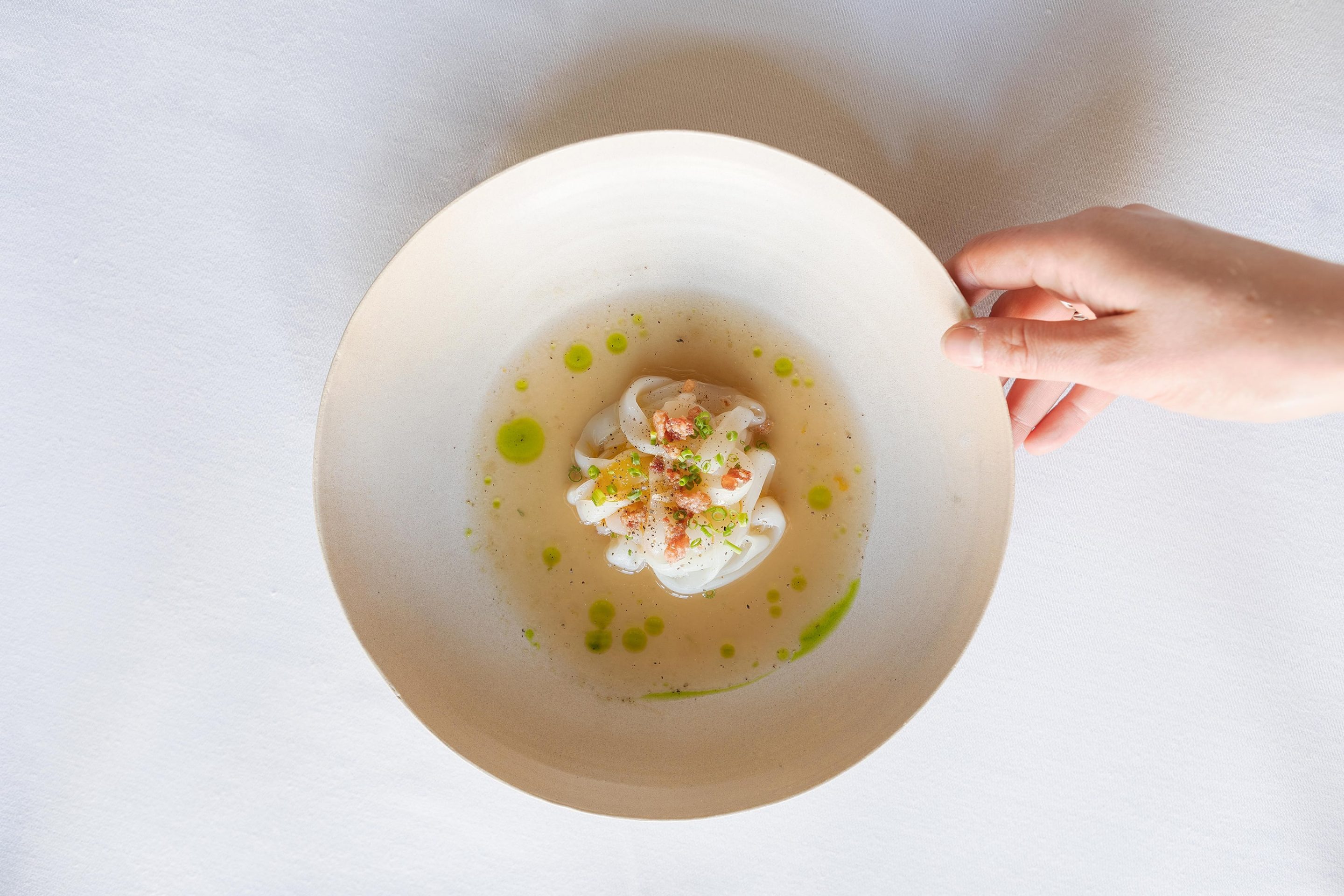 We Are ONA reimagines gastronomic codes through gustatory experiences in ephemeral places
The sommelier and entrepreneur got his start in the hospitality business at a very young age. "My parents operated a restaurant and an Italian grocery store in Paris," he tells us over a glass of Georgian rosé. "I've been directly involved in the restaurant community since the age of 15, absorbing the traditions of French cuisine along the way." For over a decade, Pronzato nourished his passion for gastronomy and the art of table dining by working alongside cooking masters in globally acclaimed restaurants such as Noma, the Copenhagen restaurant leading new Nordic cuisine. "Although not a chef myself, throughout the years, I traveled extensively, learning from the menus and kitchens of prominent chefs to satisfy my thirst for culinary knowledge," he shares.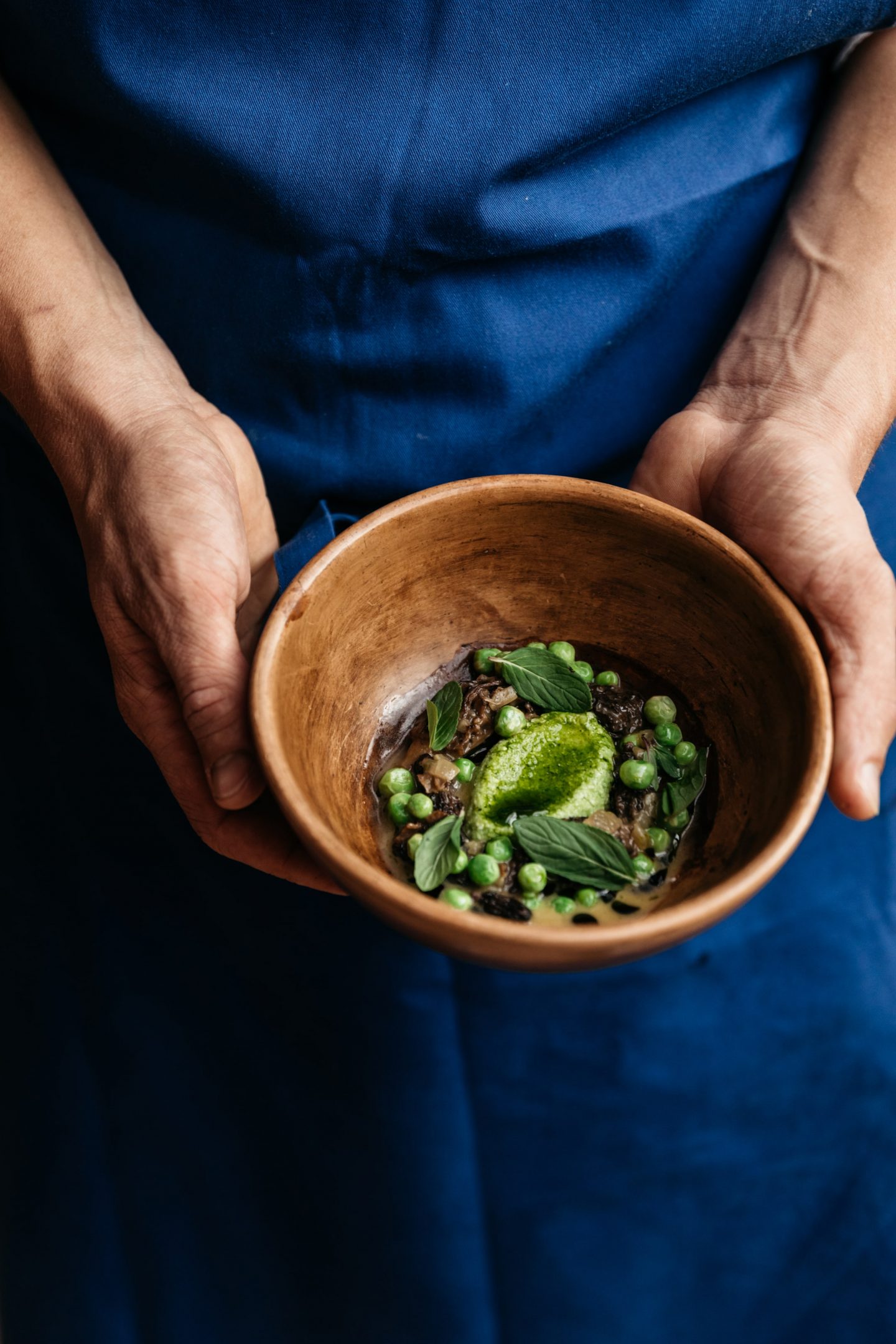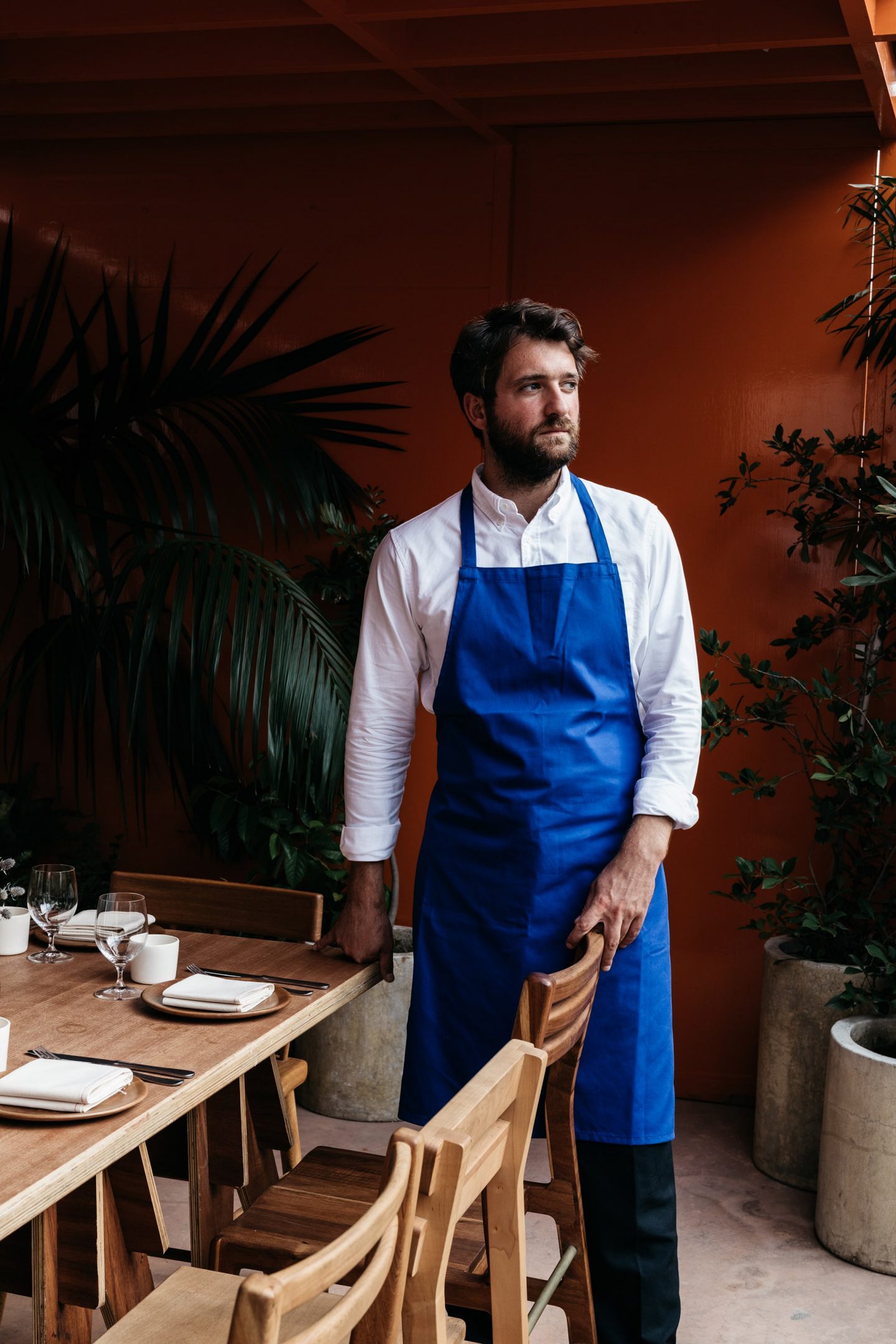 "My mission is to help young talents showcase their creativity across the world"Enamored with the artistry and precision of young international chefs, Pronzato was eager to magnify the art of serving by bringing together a community of people with whom he shared the same approach to service and gastronomic experience. "I met so many incredibly talented people longing to spread their vision and their flair and love for food," he explains. "I made it my mission to help young talents showcase and share their experience and creativity across the world"—something which is often hindered when confined within the kitchens of leading restaurants, under the rule of major chefs.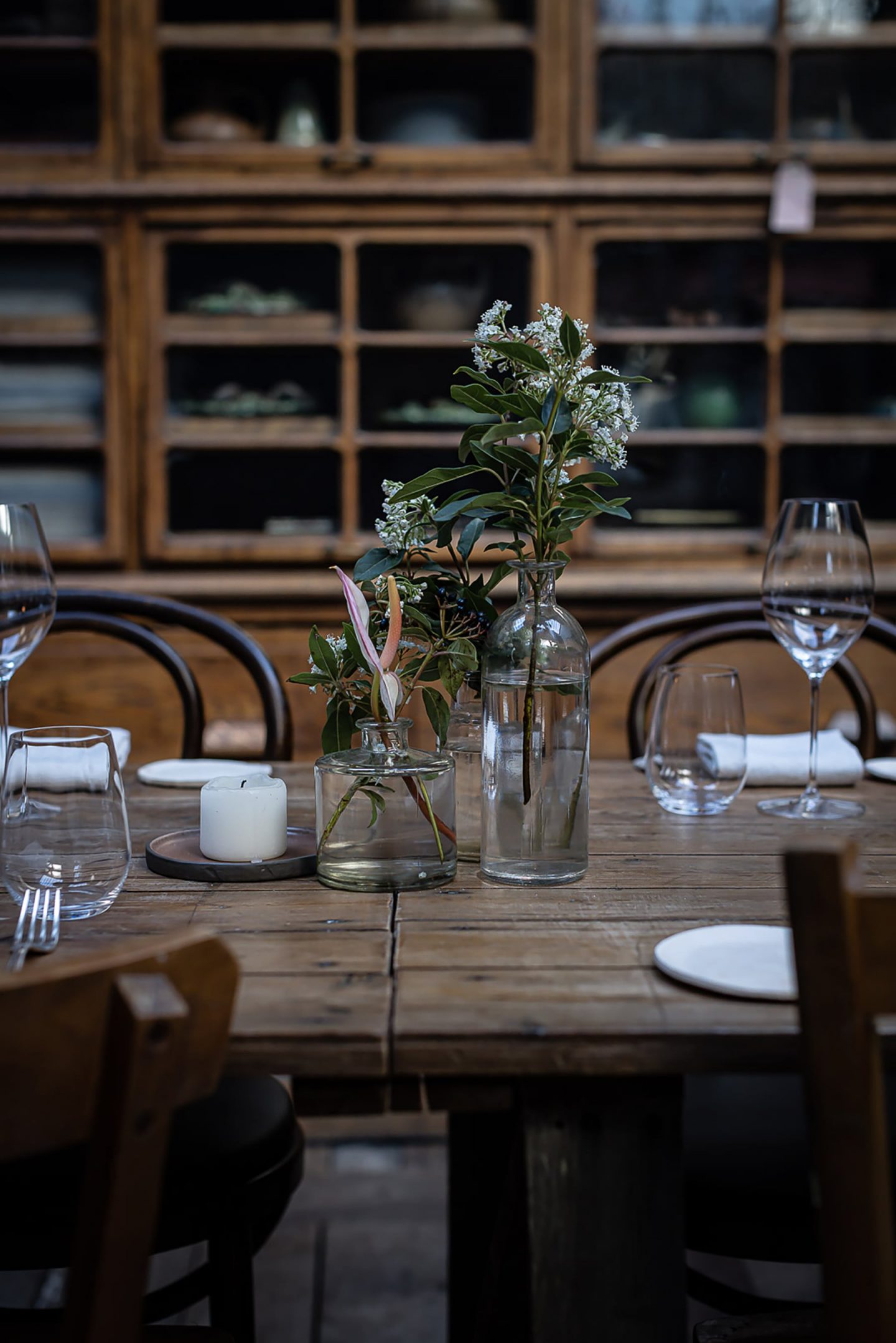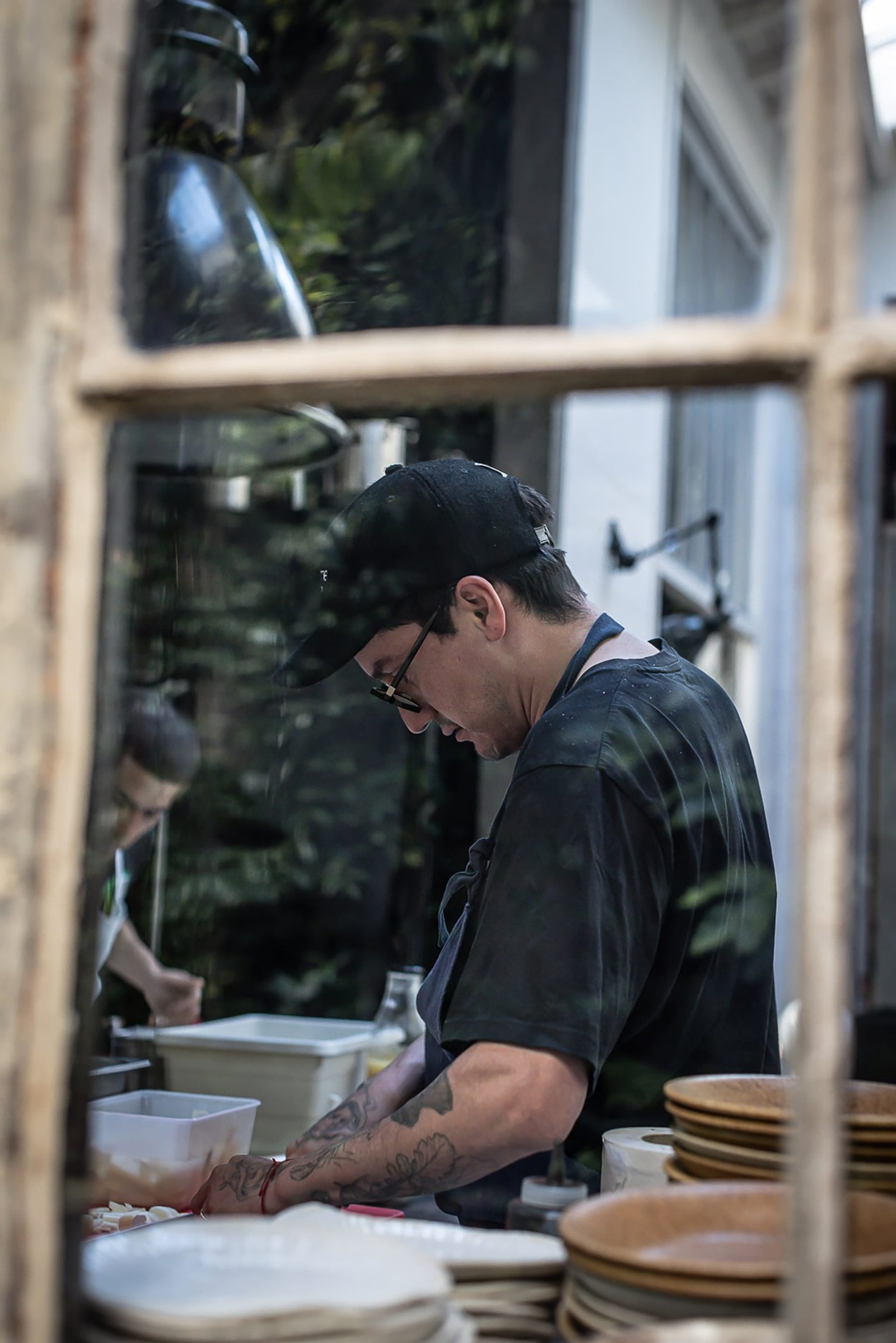 Fast-forward to 2019, and We Are ONA is born. Meaning 'wave' in Catalan, 'Ona' "describes a movement that aims to bring freedom and opportunities to young talents," says Pronzato. The project cannot be pigeonholed as a restaurant, and might be best described as a dining experience for the curious restaurant-goer and the risk-taker. Departing from traditional restaurants in favor of a pop-up model, it sets itself apart by functioning as a collective traveling across the world to reimagine gastronomic codes through gustatory experiences in ephemeral places. Putting their values on display through excellent dishes which rival those found in prestigious starred restaurants, the food talents collaborate with local suppliers and wine makers, but also artists, product and interior designers, as well as carpenters, to create what Pronzato proudly refers to as "tailor-made unique experiences."
A dining experience for the risk-taker, We Are ONA departs from traditional restaurant models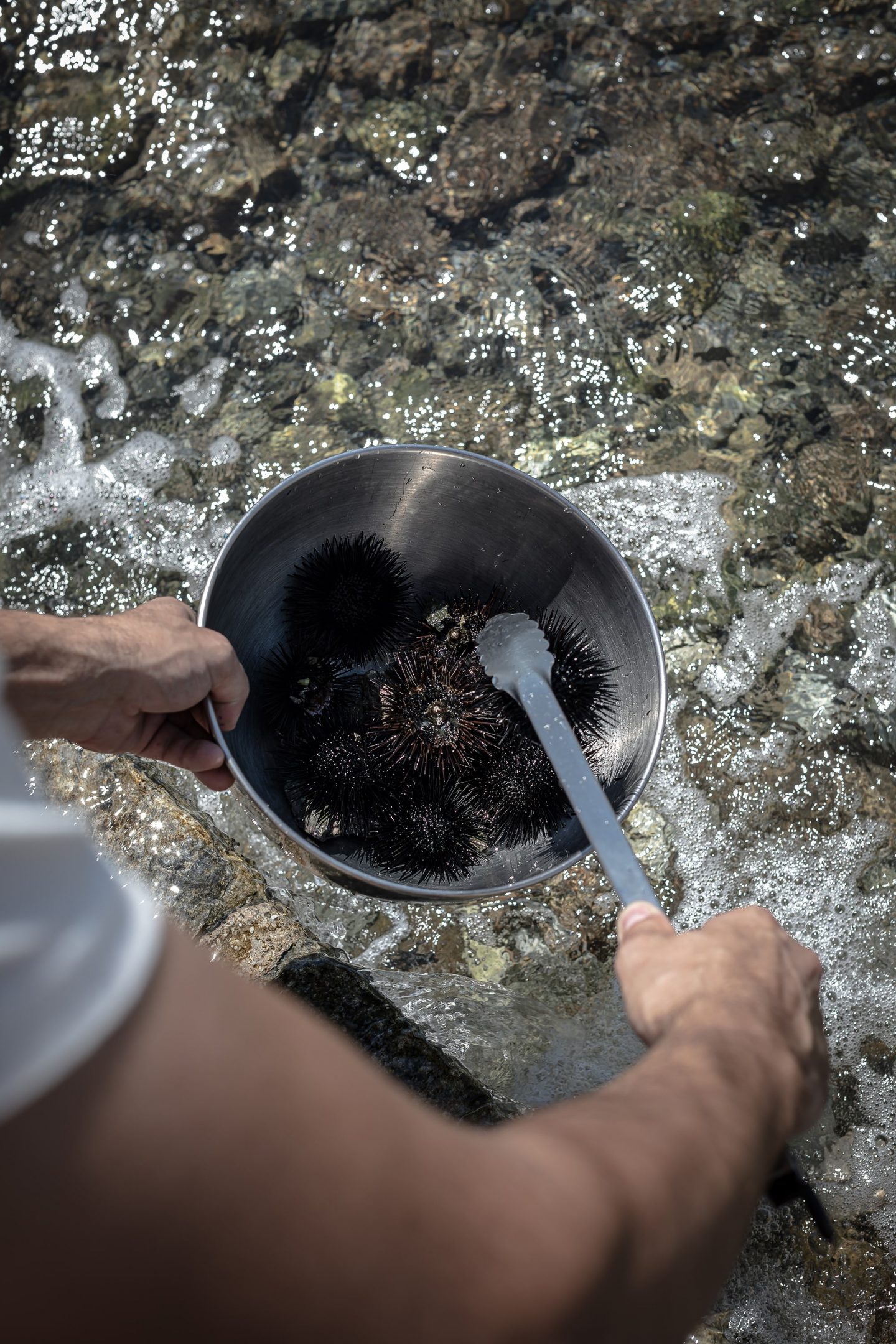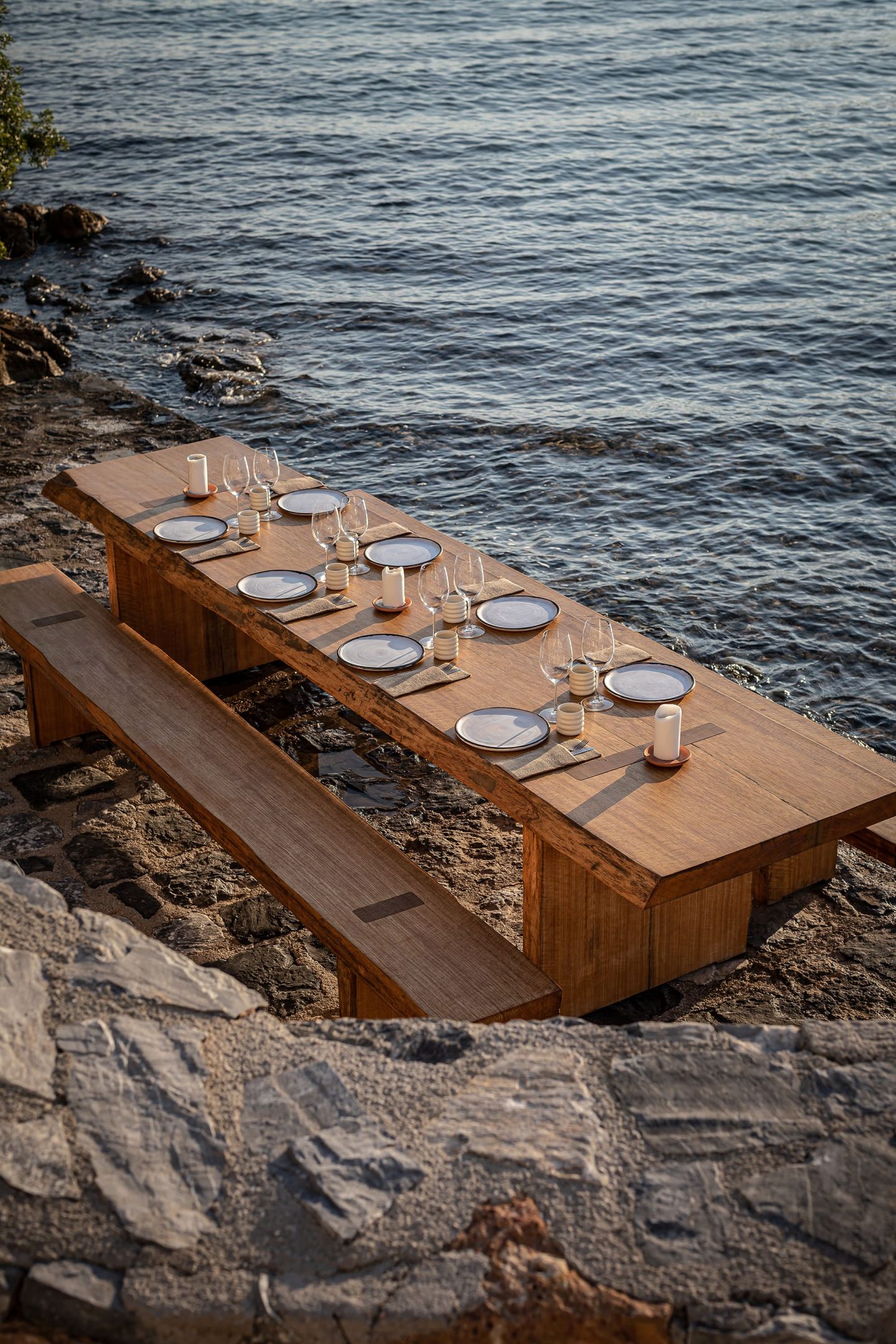 "We want to work with local and responsible products to offer a truly exceptional experience"At each pop-up, international chefs craft exclusive tasting menus, which showcase their passion for locally sourced ingredients, expertly prepared and artistically presented. "We want to work with local and responsible products to offer a truly exceptional, sustainable, and authentic experience," explains Pronzato. Just like the approach to gastronomy, the pop-up locations are also unexpected. To date, We Are ONA has launched pop-ups across Europe and beyond, lasting from one week to six months, in the most unique settings—from the sandy beaches of Lisbon to the Swiss Alps; from a rooftop terrace in the heart of Mexico City to former stables at their upcoming event in Arles, France. Often collaborating with prestigious clients in the luxury and media industry, the company also caters to individual requests, operating as a creative culinary studio for private dinners and events.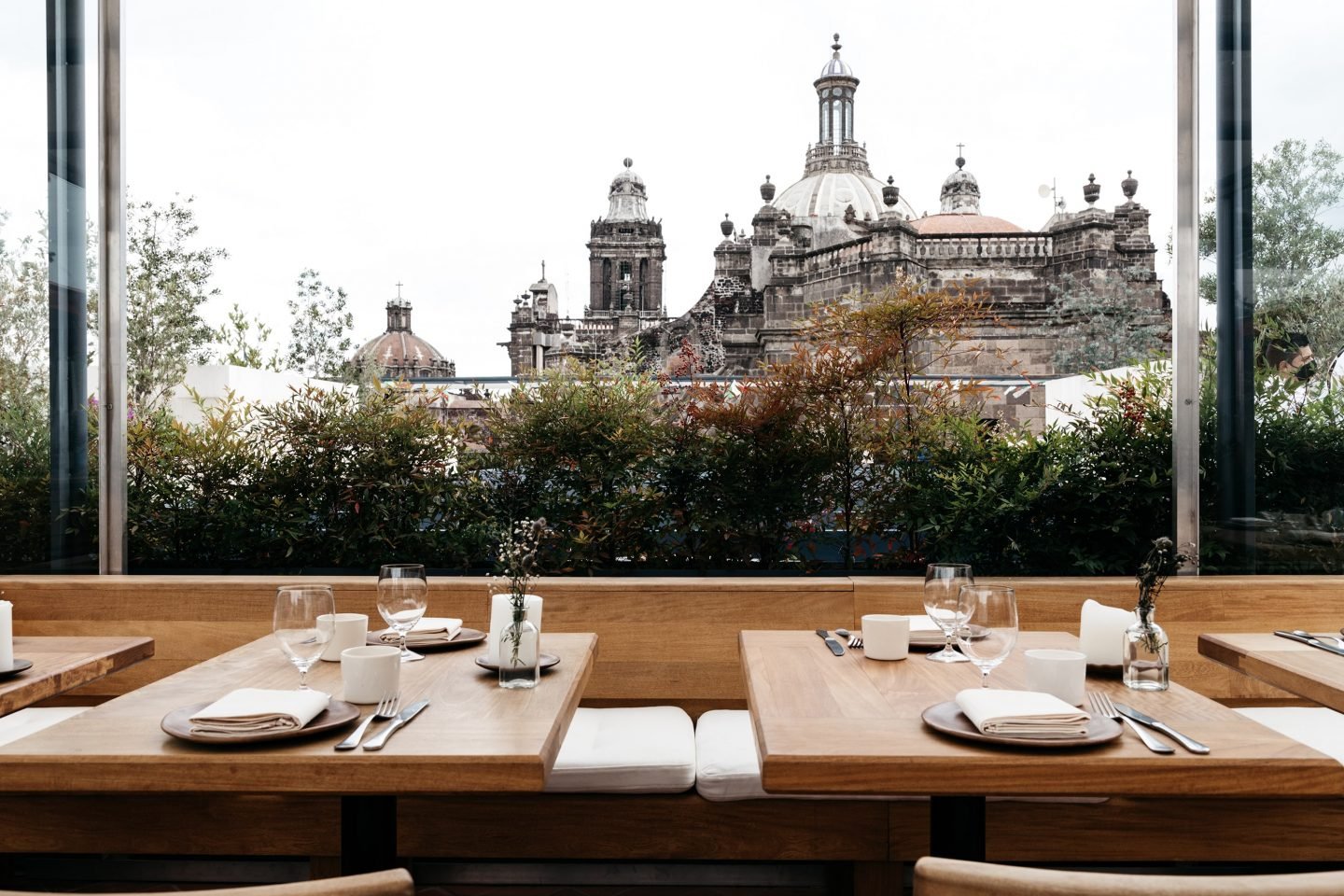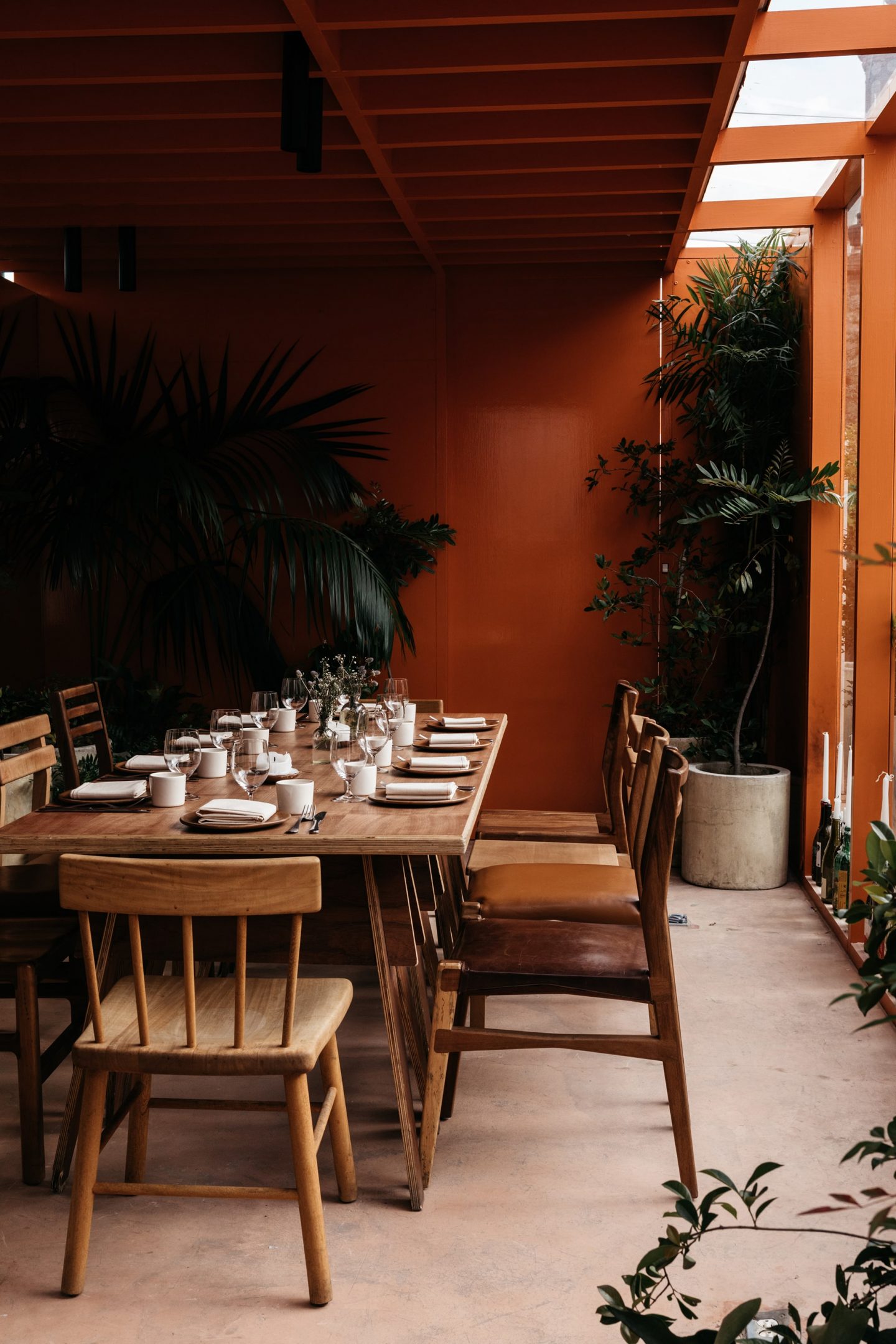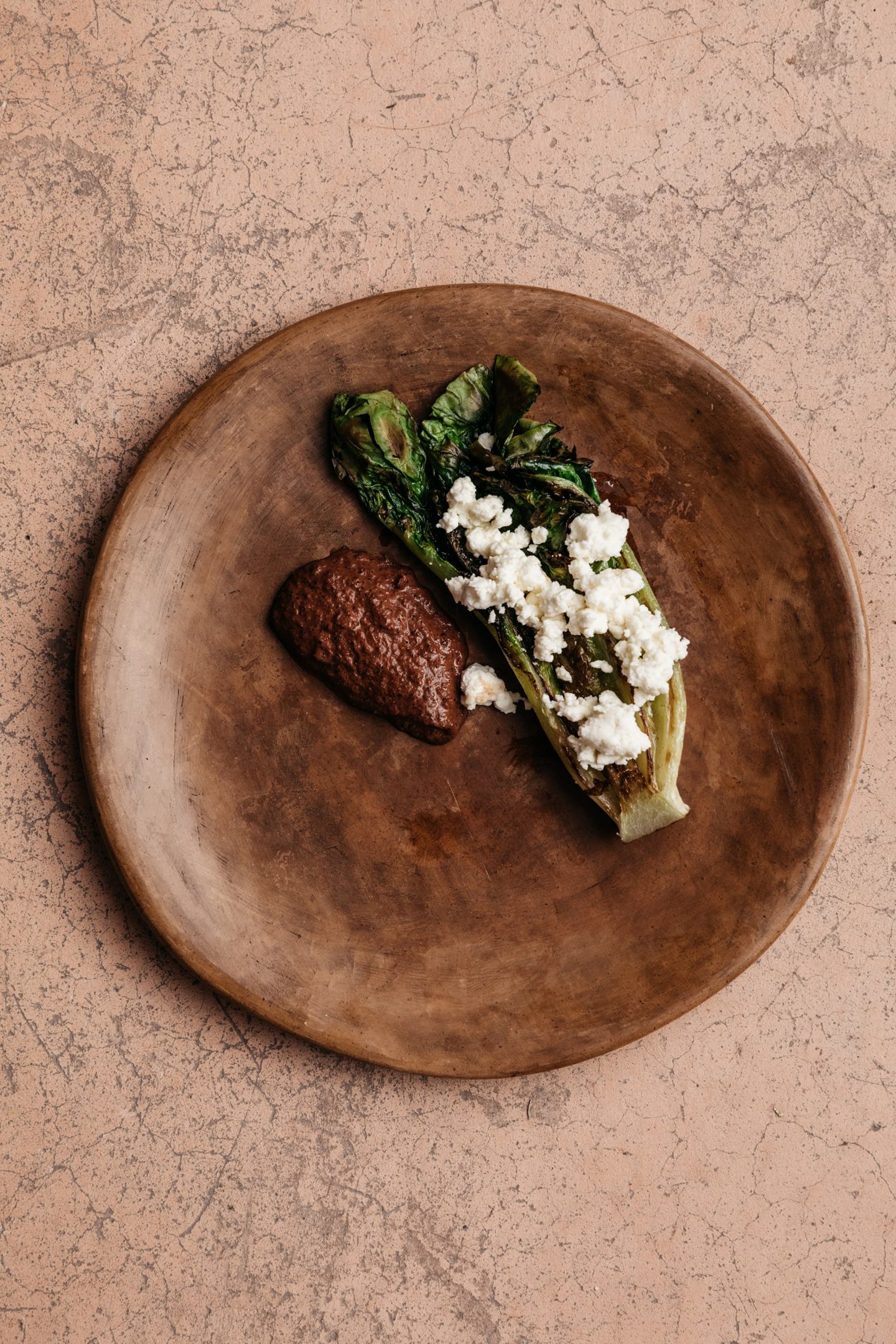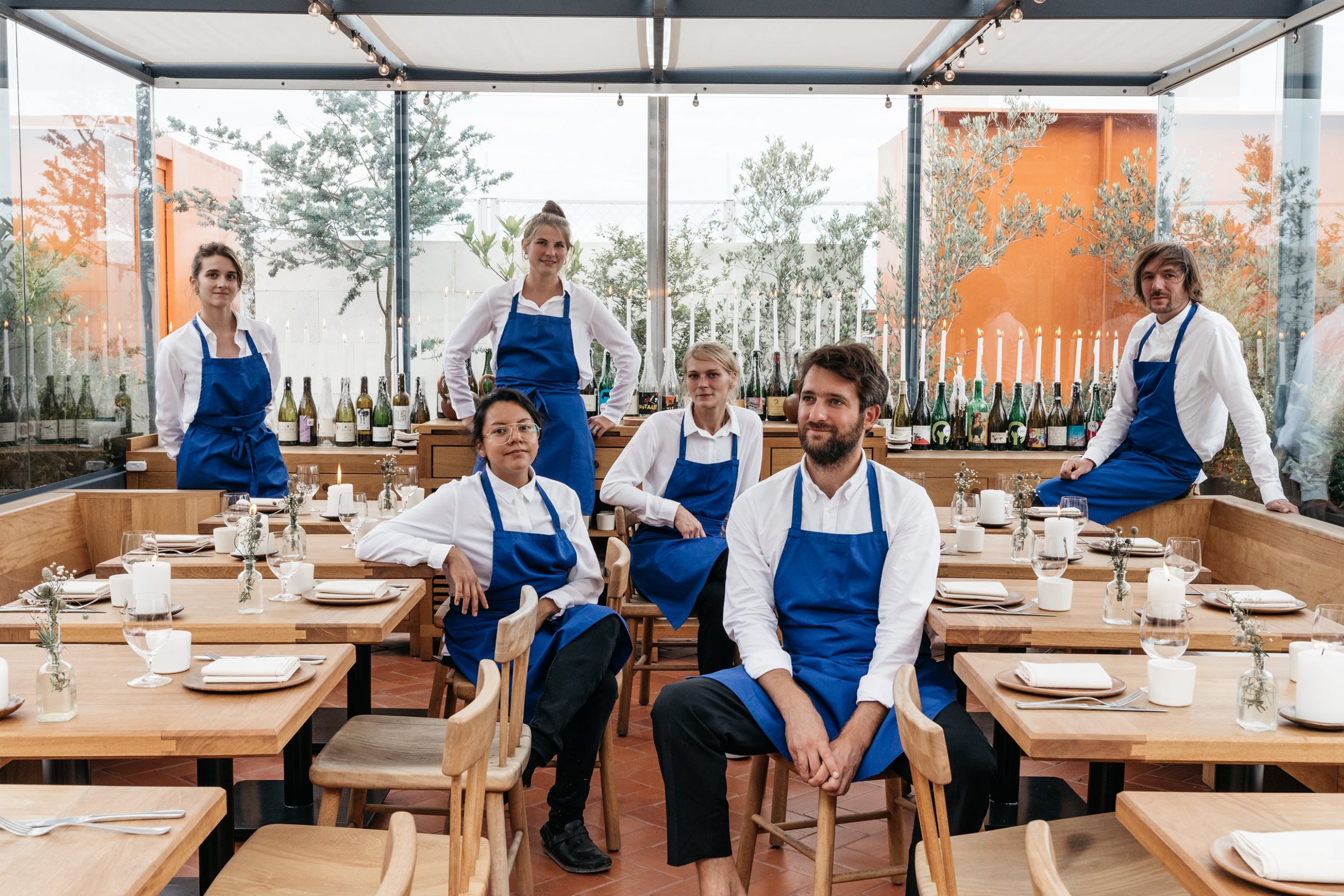 Pronzato believes in three necessary components for a successful We Are ONA experience. "We always start with the location, and how its atmosphere and context inform the space," he shares, adding that "scouting the venue is definitely one of my passions." The team always hunts for places that are not only spacious and incredibly appealing, but that locals and internationals are often not familiar with. "We're intrigued by the unexpected, by locations in parts of the city that are unpopular or still unknown to most people. They shouldn't be restaurants but rather spaces that we can remodel into one. We enjoy building something from scratch, like the table we're sitting on here in Venice, which is reminiscent of a river," he continues. "Equally important is also the group of suppliers, from the ceramic artists to the glass makers and flower designers. And, finally, the chefs, of course—they are the heart of the dining experience."
"We're intrigued by the unexpected, by locations in parts of the city that are unknown to most people"
For Pronzato, finding the talent is no herculean task. "Over the years, I've had the luck to come across a wide range of creatives, who have now become friends and colleagues. Together, we work on finding the right people for the right experience," he says. More than just a dinner, We Are ONA is, indeed, a community. "What unites us is a passion for food, for produce that is sustainably grown, cooked with emotion and with creativity," he continues. "We run the whole spectrum. Our team handles all aspects of the event, from transforming a location into a one-of-a-kind restaurant space, to sourcing designers and the staff." Running such an unconventional project is a constant learning process. "We don't have reference models," Pronzato admits; "we like to challenge ourselves and explore the infinite potentialities of our concept. Together, we'll just continue to travel the world, build the community, and grow further," he adds.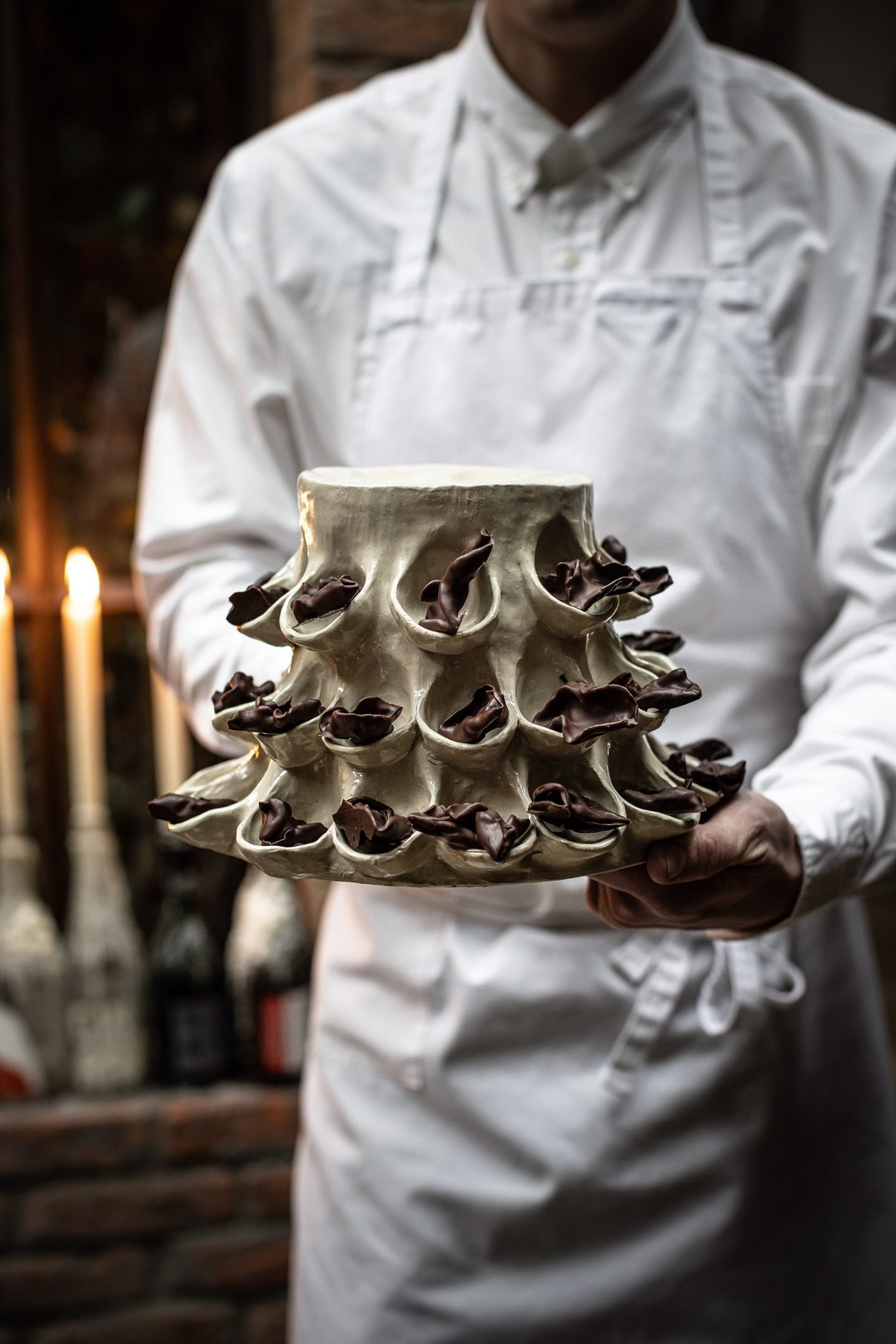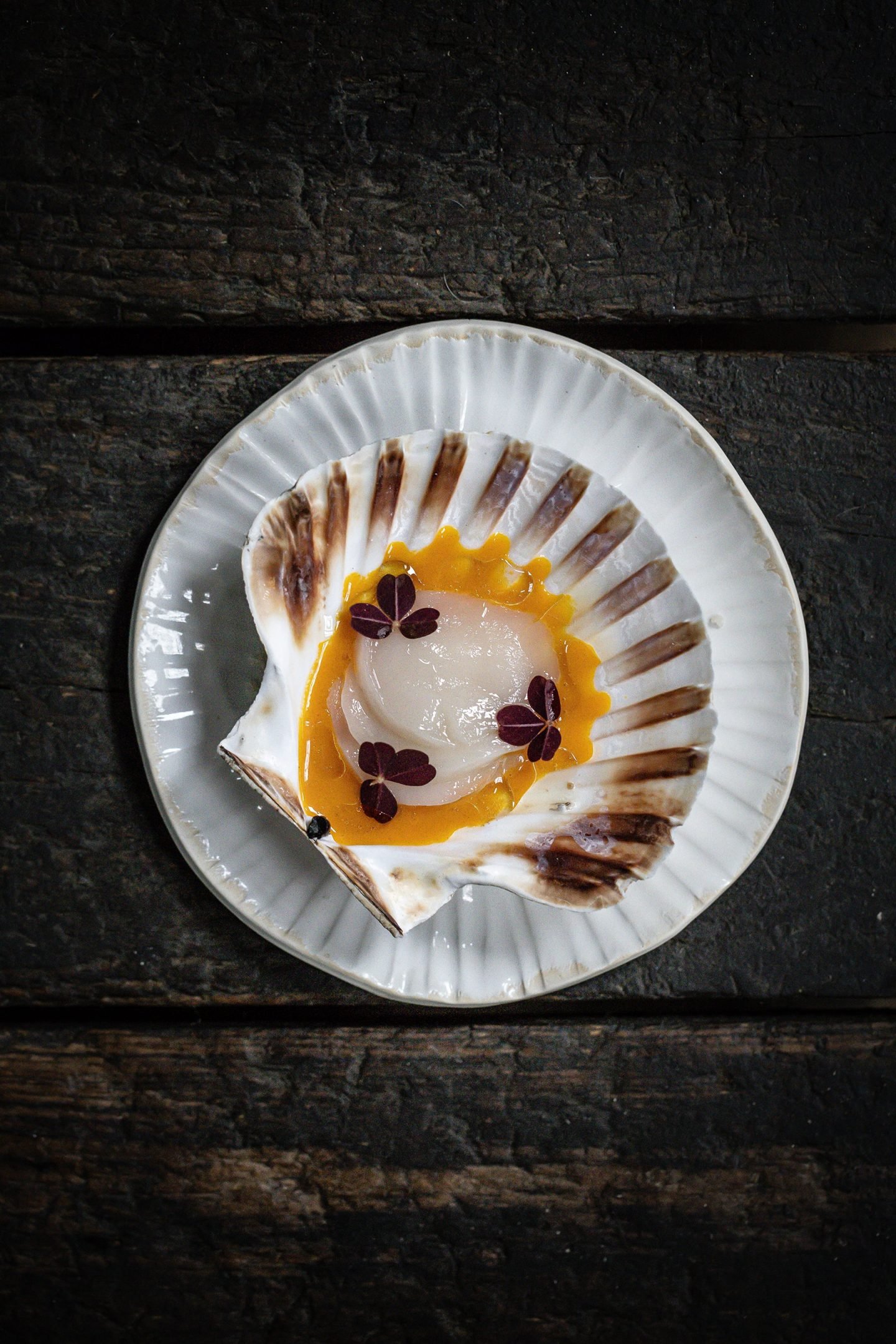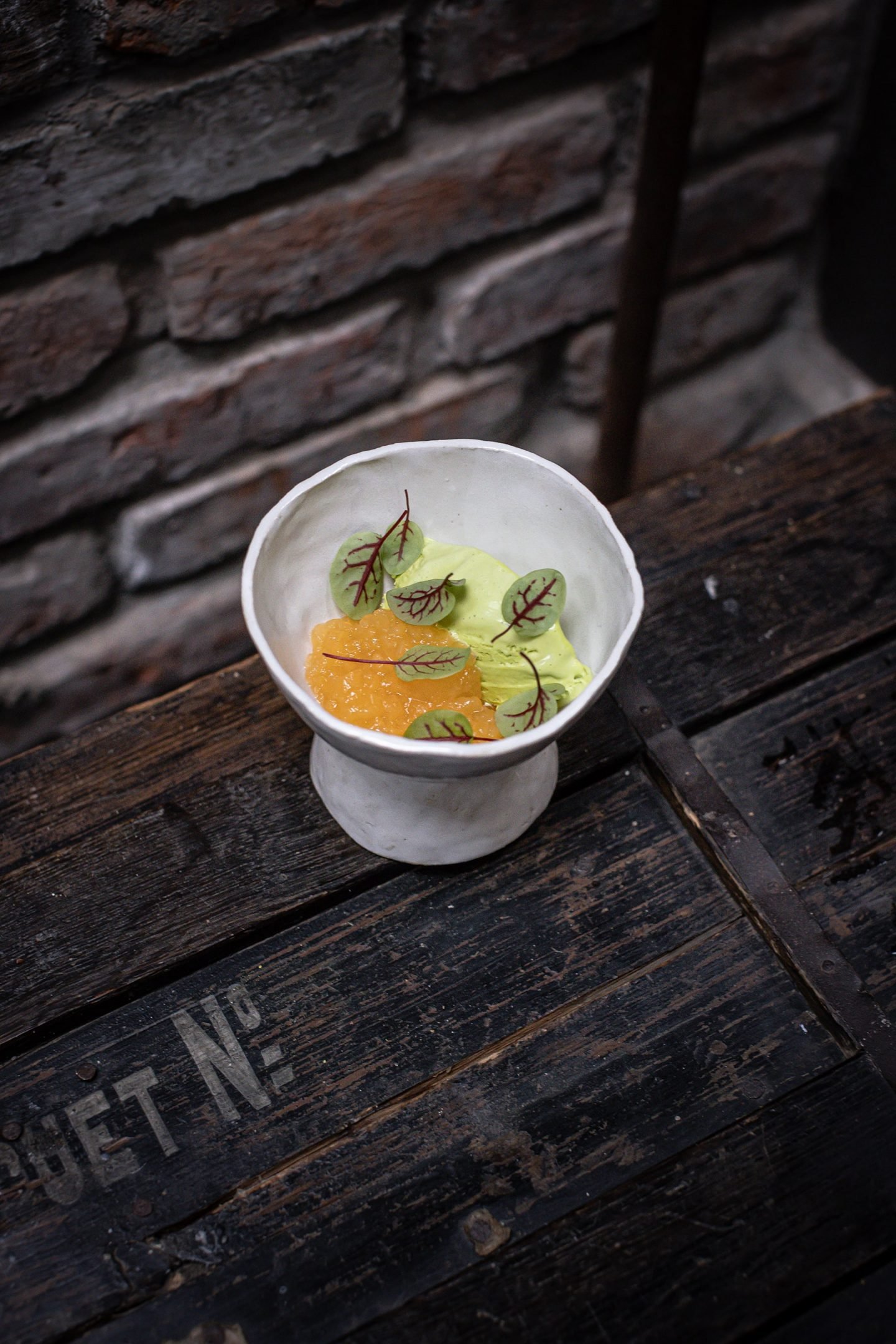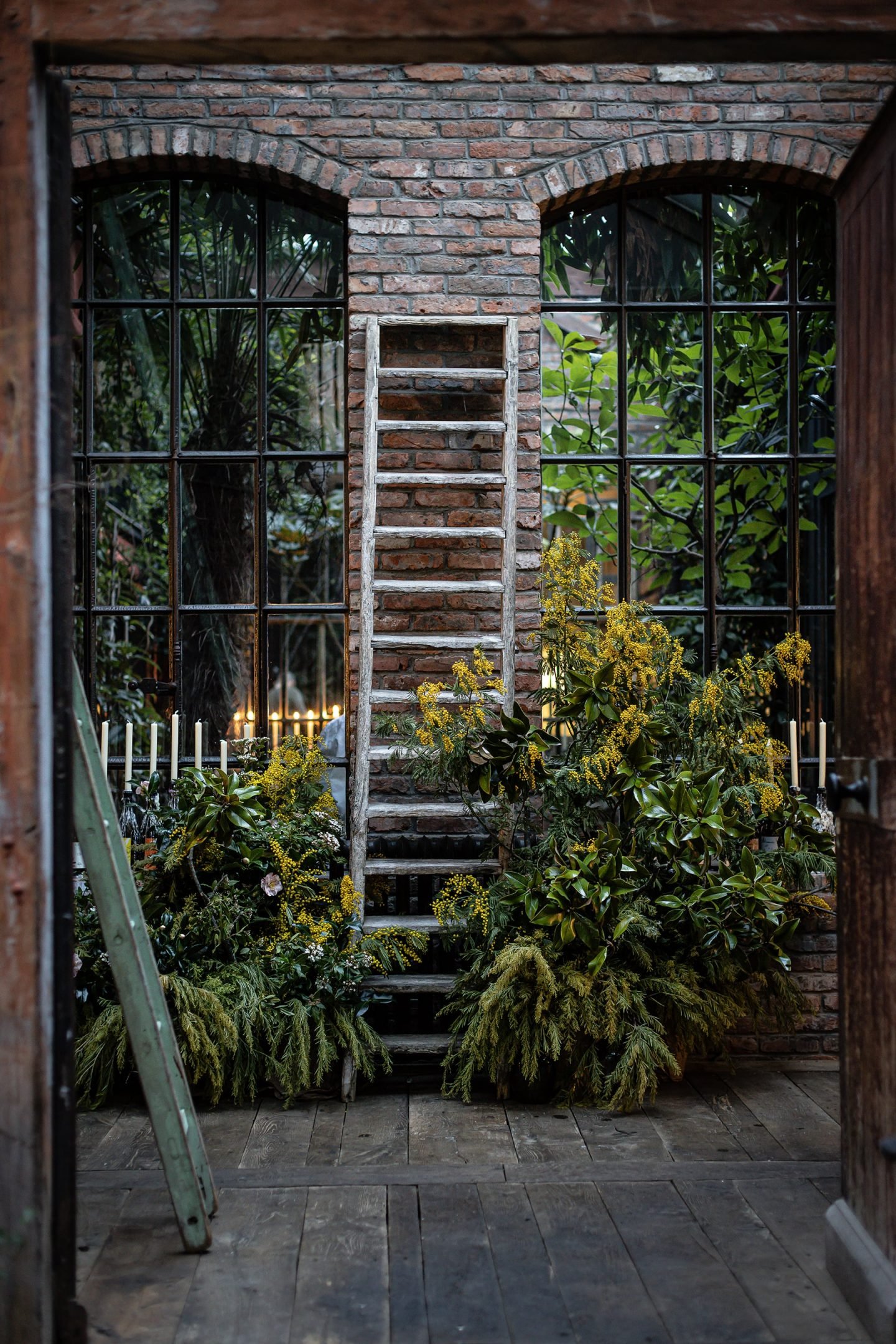 "We like to challenge ourselves and explore the infinite potentialities of our concept"
Next on the agenda is We Are ONA Milano, which, after Venice, is the second stop of the ONA Art Tour—a culinary journey which follows the leading art, design, and architectural fairs across Europe. Conceived on the occasion of the acclaimed Italian design fair, Salone del Mobile, the project is created in collaboration with lighting design brand Flos. "We're taking over Fabbrica Orobia, an old Italian factory located just across the Prada Foundation," explains Pronzato. "It's a wonderful setting inspired by wabi-sabi, in which concrete and wood dominate the room. We are going to have two giant tables, especially designed for the occasion; and we have also built a café, which will operate during the day and offer a simple, delicious menu." Revisiting Italian products over an open fire kitchen will be chef Sayaka Sawaguchi, from the green-starred Michelin Garde Champêtre restaurant, with an 8-course dinner menu designed to please the palate as well as inspire the mind.
"We hope to make people travel while letting them drive the journey"Topping off the already exciting European tour are also stops in Basel, on the occasion of Art Basel—set in an old reservoir with creations served by French chef Antoine Villard—and Arles, France, on the occasion of Les Rencontres de la Photographie. What does Pronzato hope his guests will take away from one such dinner? "I hope they'll remember the experience," he says with a soft smile. "The dinner is tailored to create an emotion. Not only through the consumption of food, but also through the conversations around the table and the atmosphere of the place. We hope to make people travel while letting them drive the journey. Hopefully they leave the room with a souvenir," he says.
We Are ONA Milano will run at Fabbrica Orobia from June 4th through June 11th, with a seating capacity of 80 and dinner prices starting from € 105. More information here.