During a winter escape to New Zealand, we had the pleasure of wandering the streets of the country's capital, Wellington with Unna Burch of The Forest Cantina. Burch is a self-taught food photographer, writer and stylist whose home on the fringe of the city backs onto a lush organic garden in which she keeps beehives and chickens.
On a warm December day, Burch takes us to five of her favorite culinary destinations that align with her philosophy of 'free range, fair trade and fresh': dining establishments and small businesses offering innovative food and drink made with local, organic ingredients.
170/172 Cuba St, Wellington
Monday 08:00 – 15:00, Tuesday – Saturday 08:00 – 22:00, Sunday 08:00 – 15:00
_
We start our day with the fuel that keeps this city spinning: caffeine. When it comes to good coffee, Wellingtonians are spoilt for choice, and today we visit an old favorite of Unna's: Olive, a cafe and restaurant that spills out into a tranquil tropical garden, offering a serene pocket of escapism from the bustle of the city. Unna usually orders Eggs Montreal for breakfast, or a brioche and a flat white.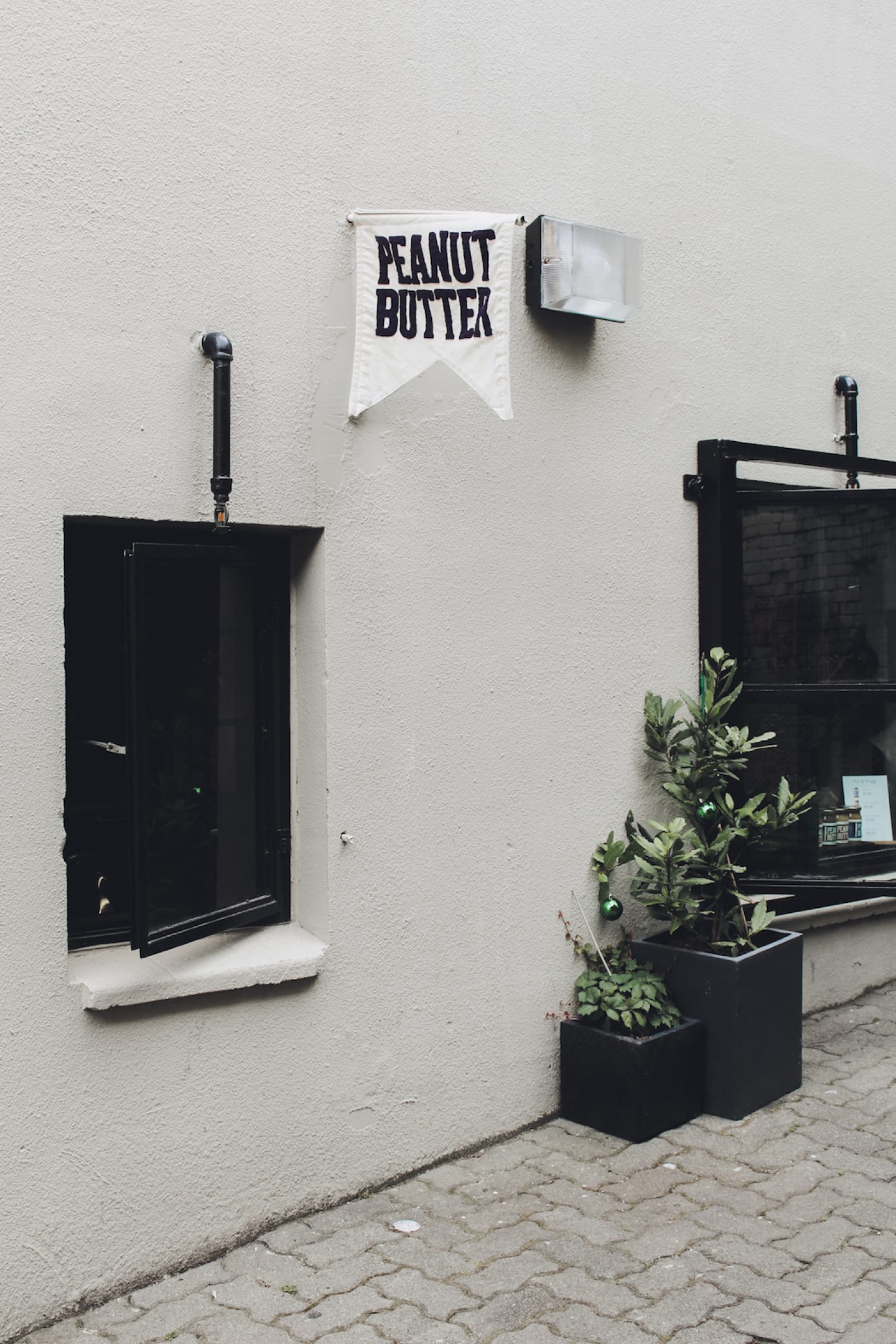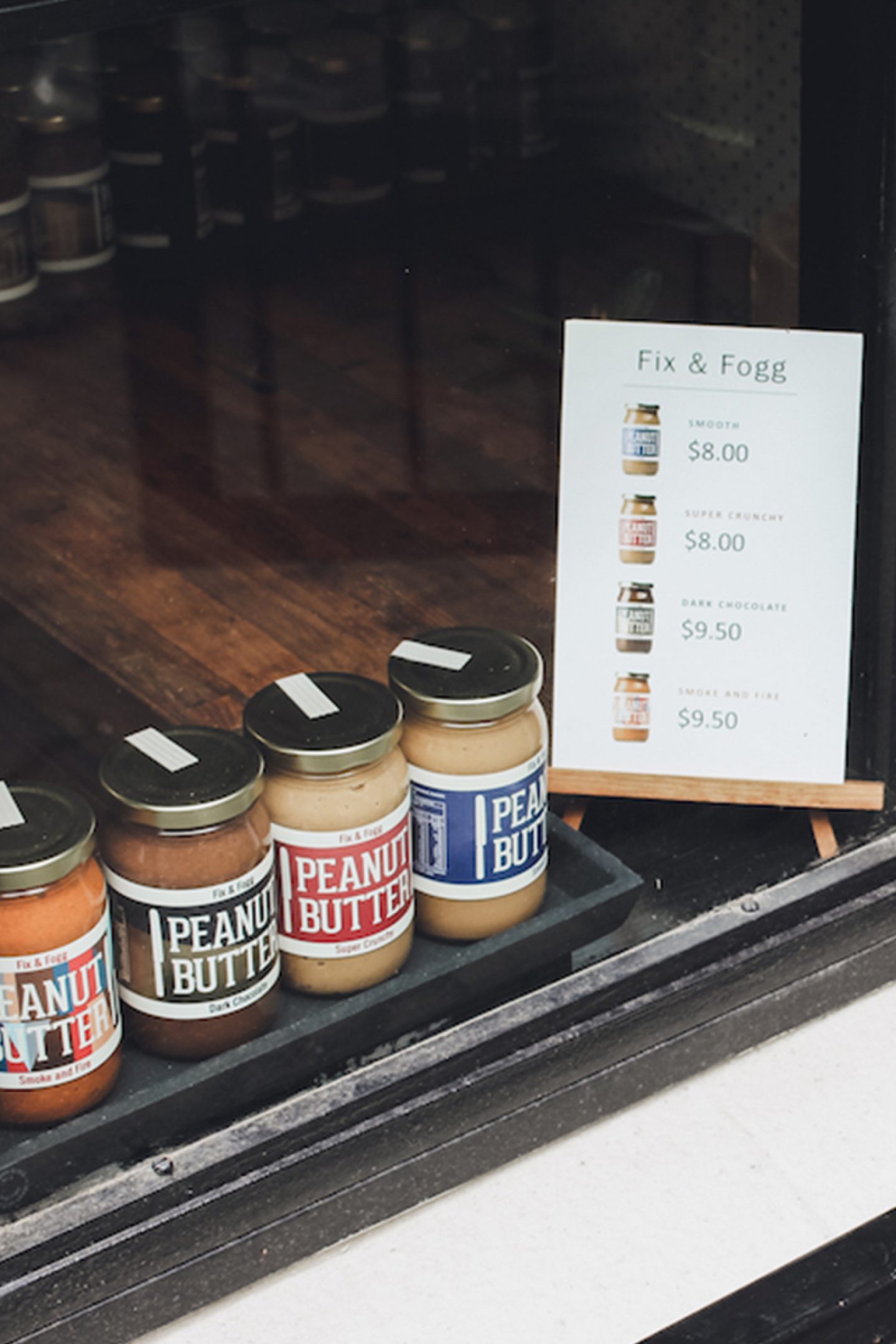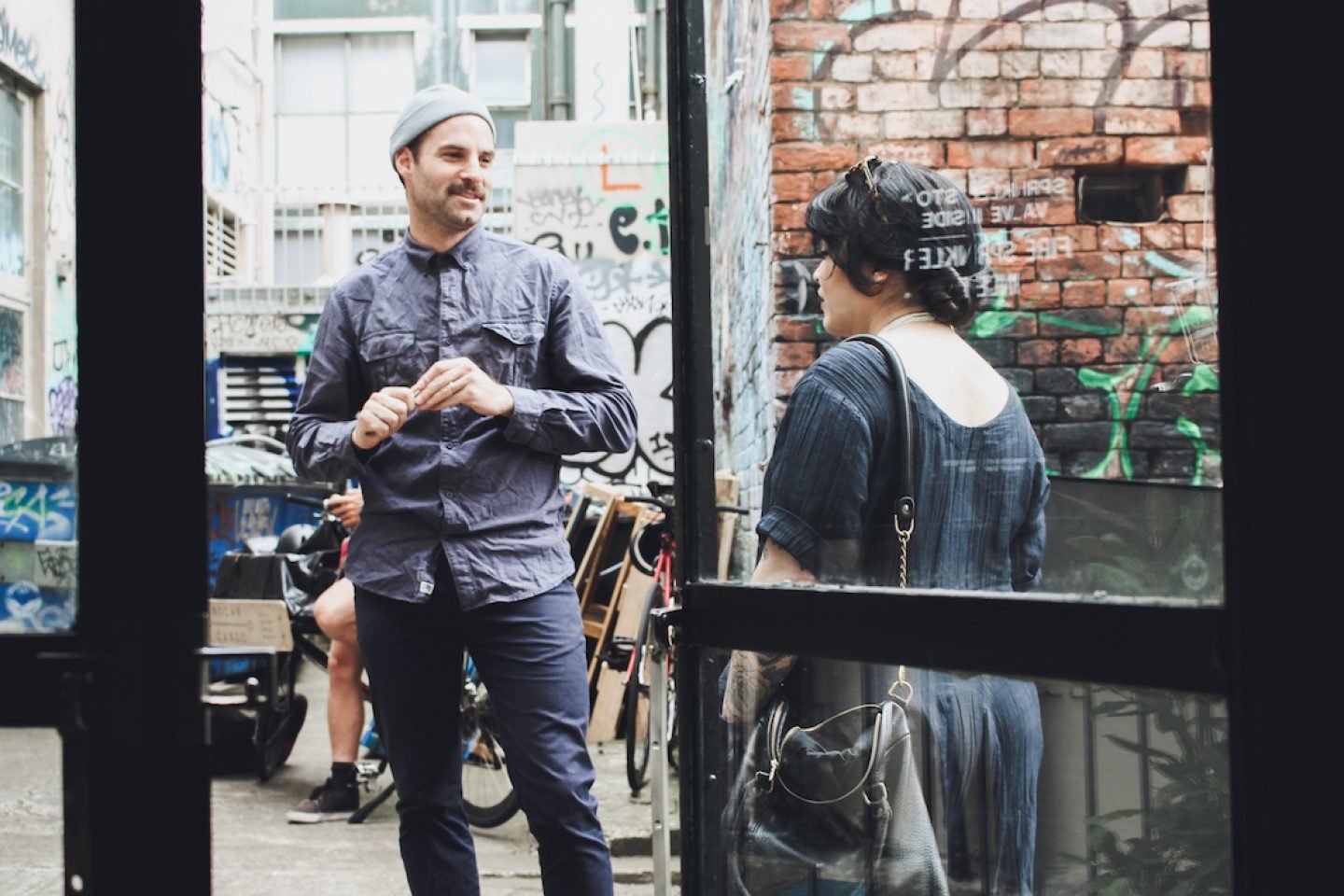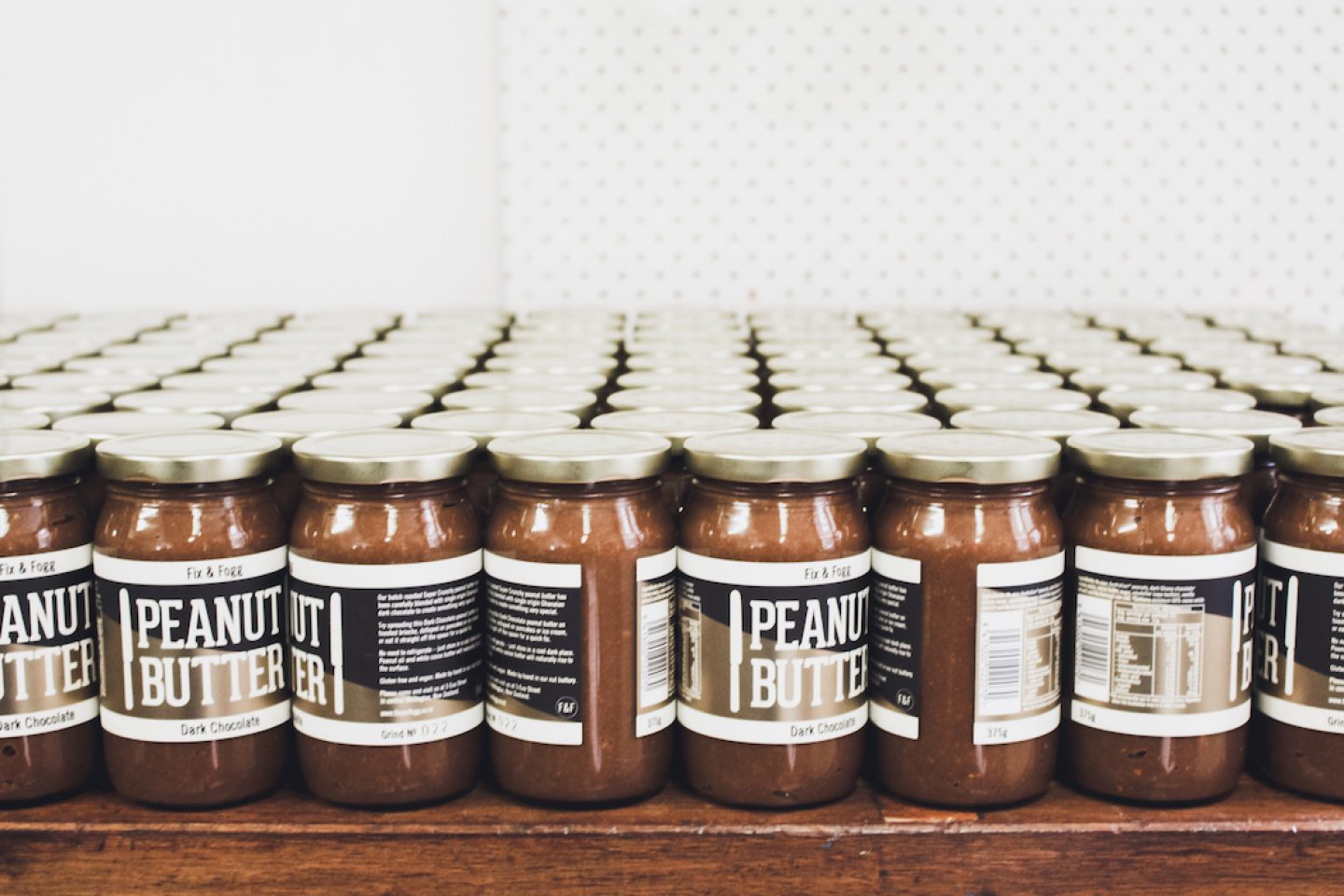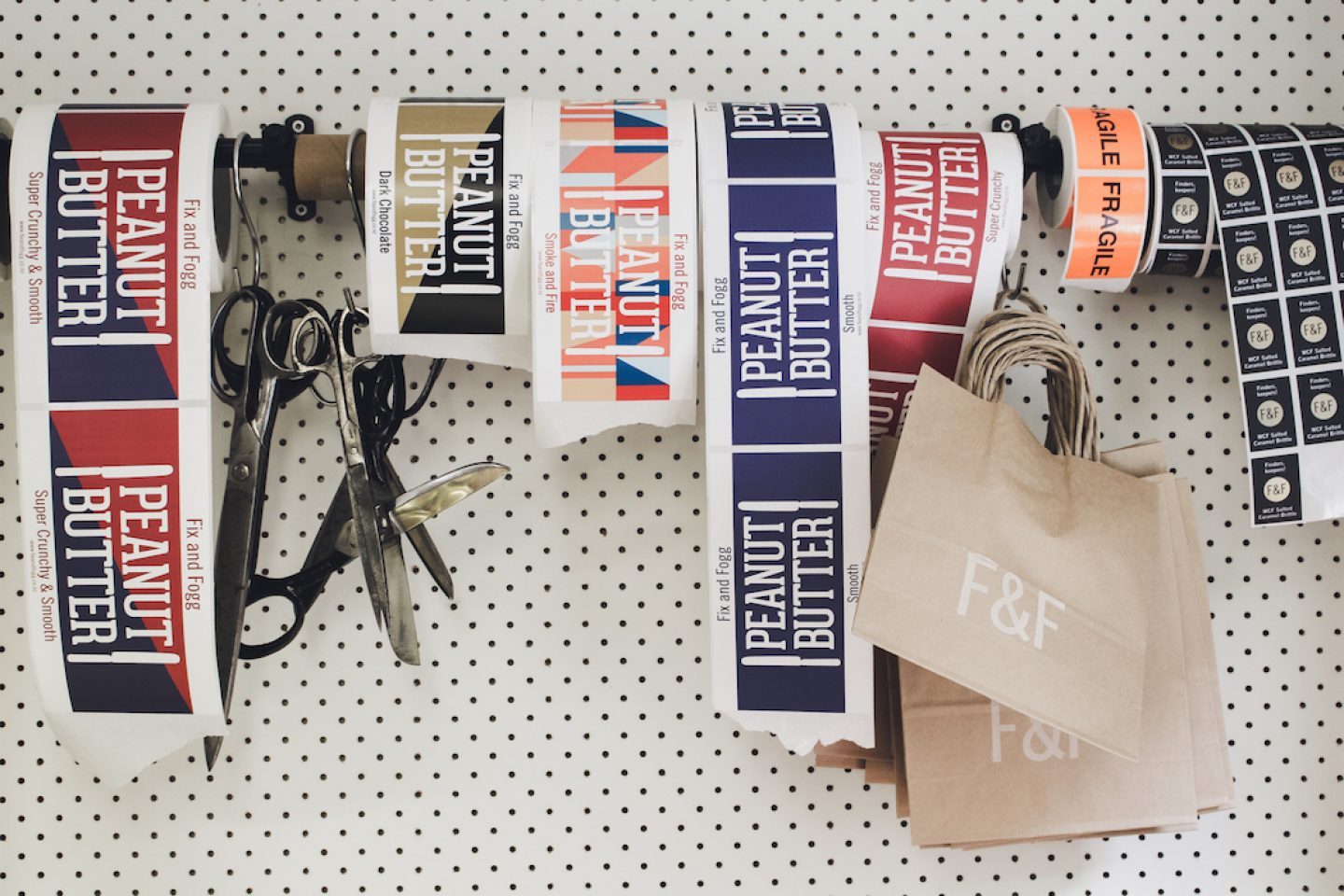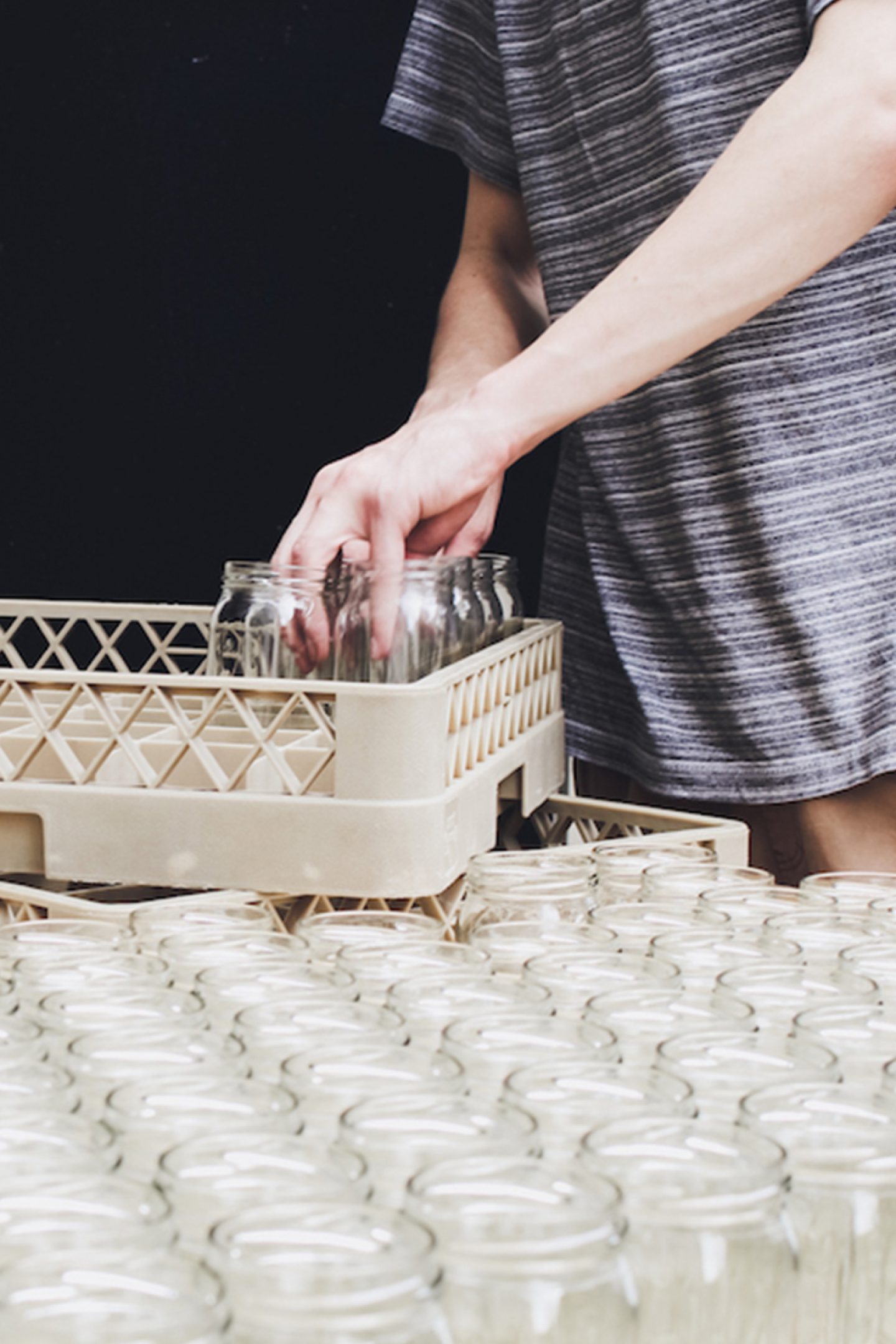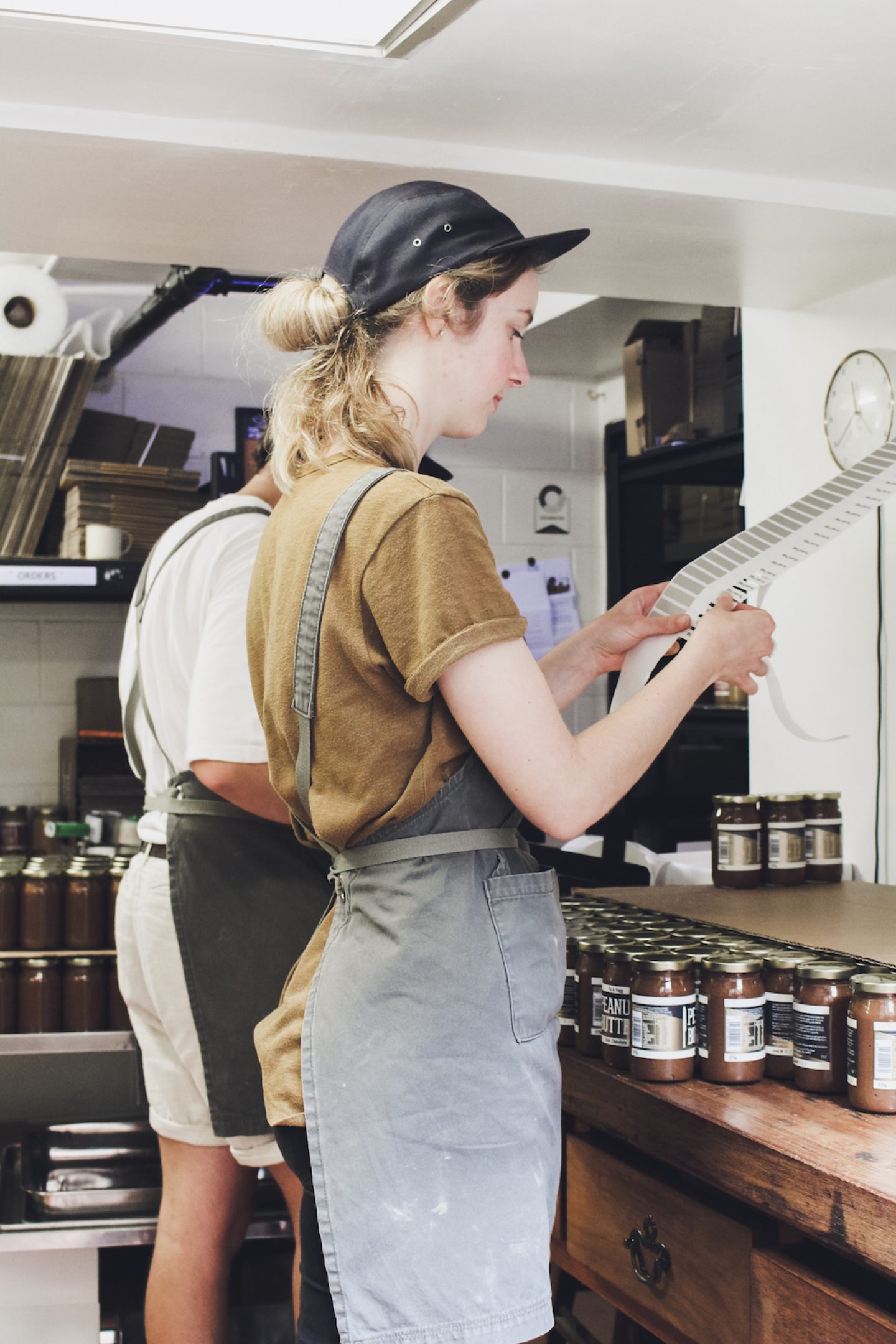 5 Eva St, Te Aro, Wellington
Monday – Friday 9:30 – 17:30
_
Feeling energized post-coffee, we wander down to the newly-renovated Eva Street Precinct, a cross-section of laneways home to a host of artisan food producers. We stop by the shop window of Fix & Fogg, a small-batch peanut butter producer whose jars line the shelves of artisan food stores all around the country. We sample three of their offerings: super crunchy, dark chocolate and 'Smoke & Fire' – a spicy mix of cayenne pepper, paprika and Manuka smoke. Unna often swaps eggs from her chickens and honey from her beehives with Fix & Fogg for peanut butter.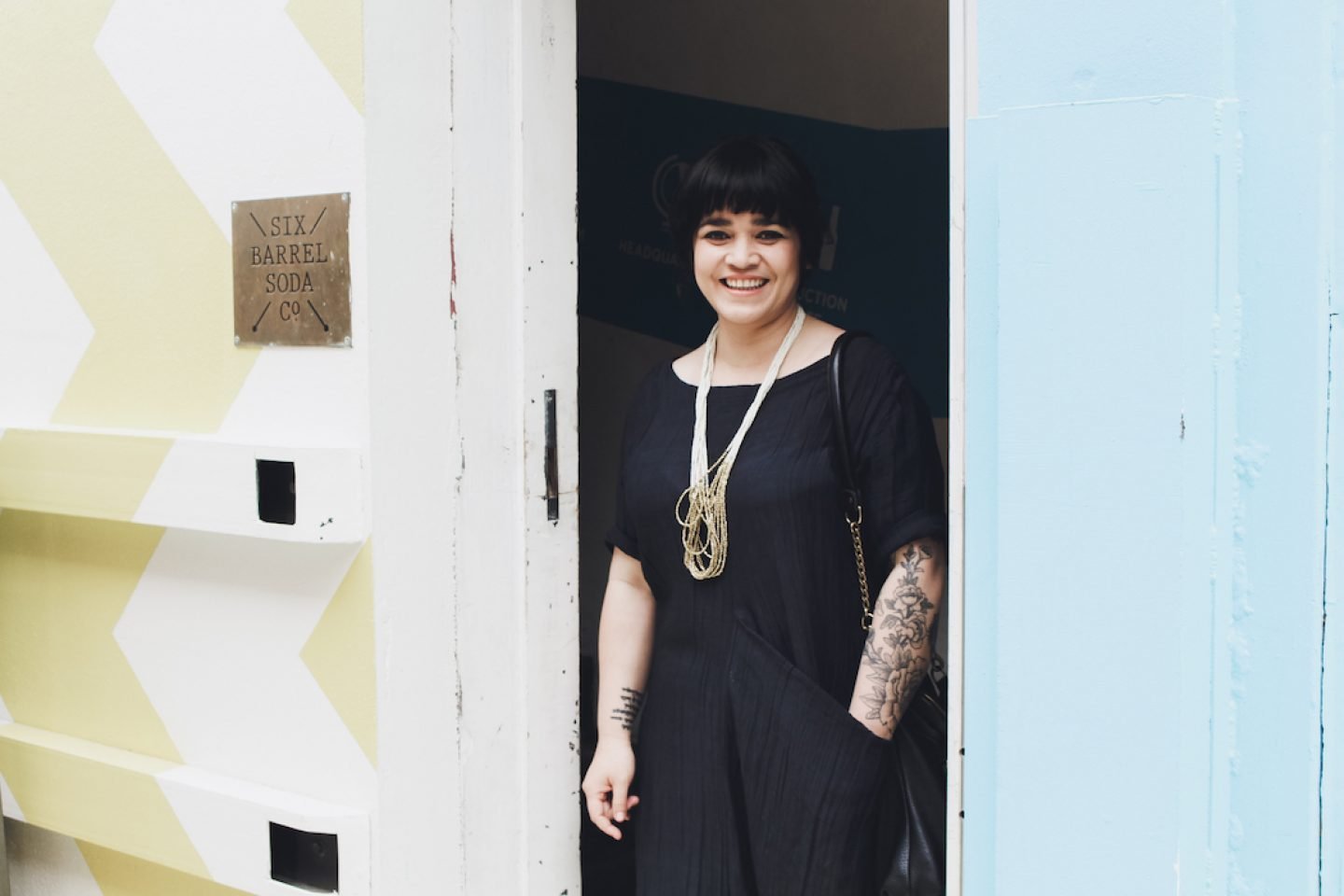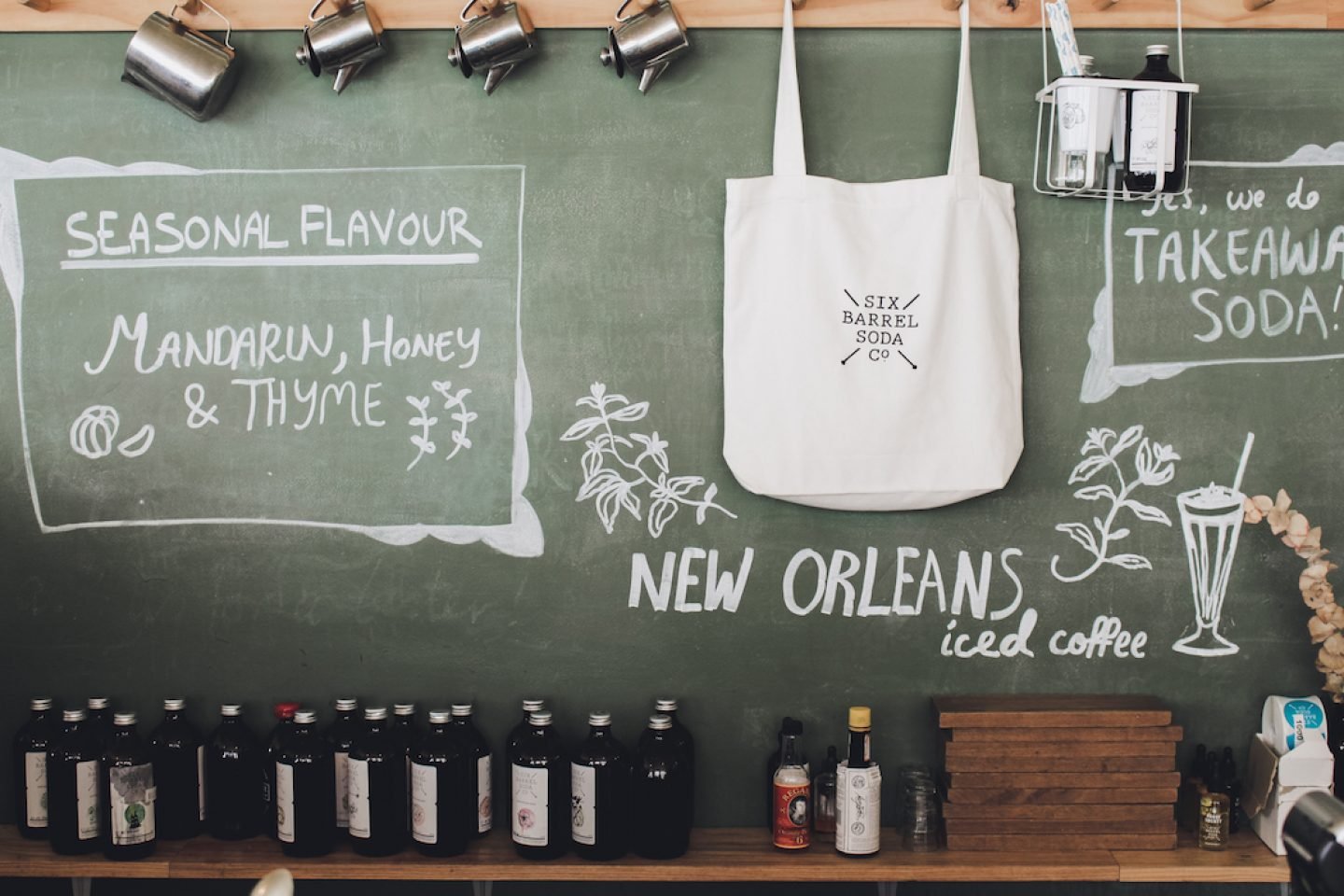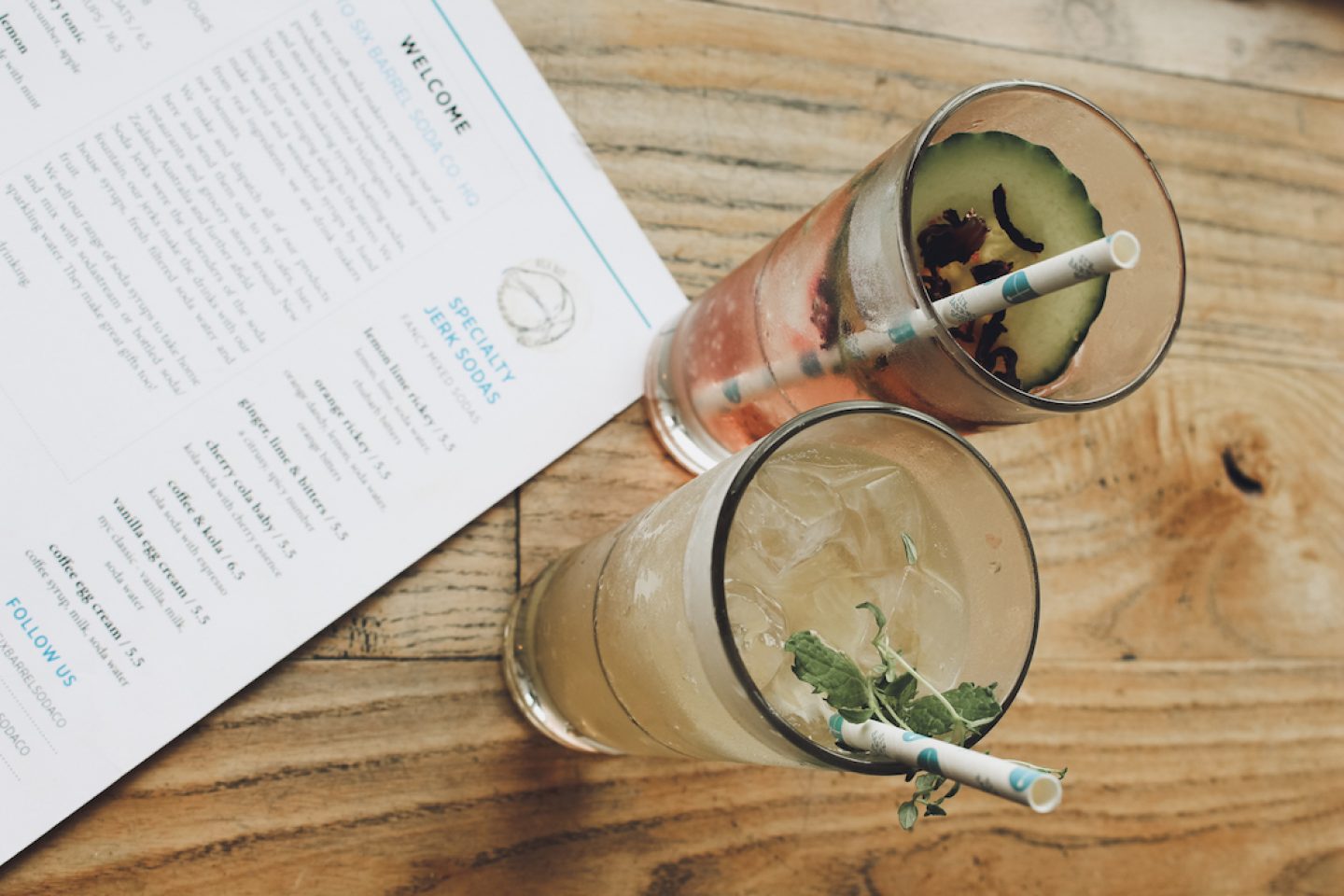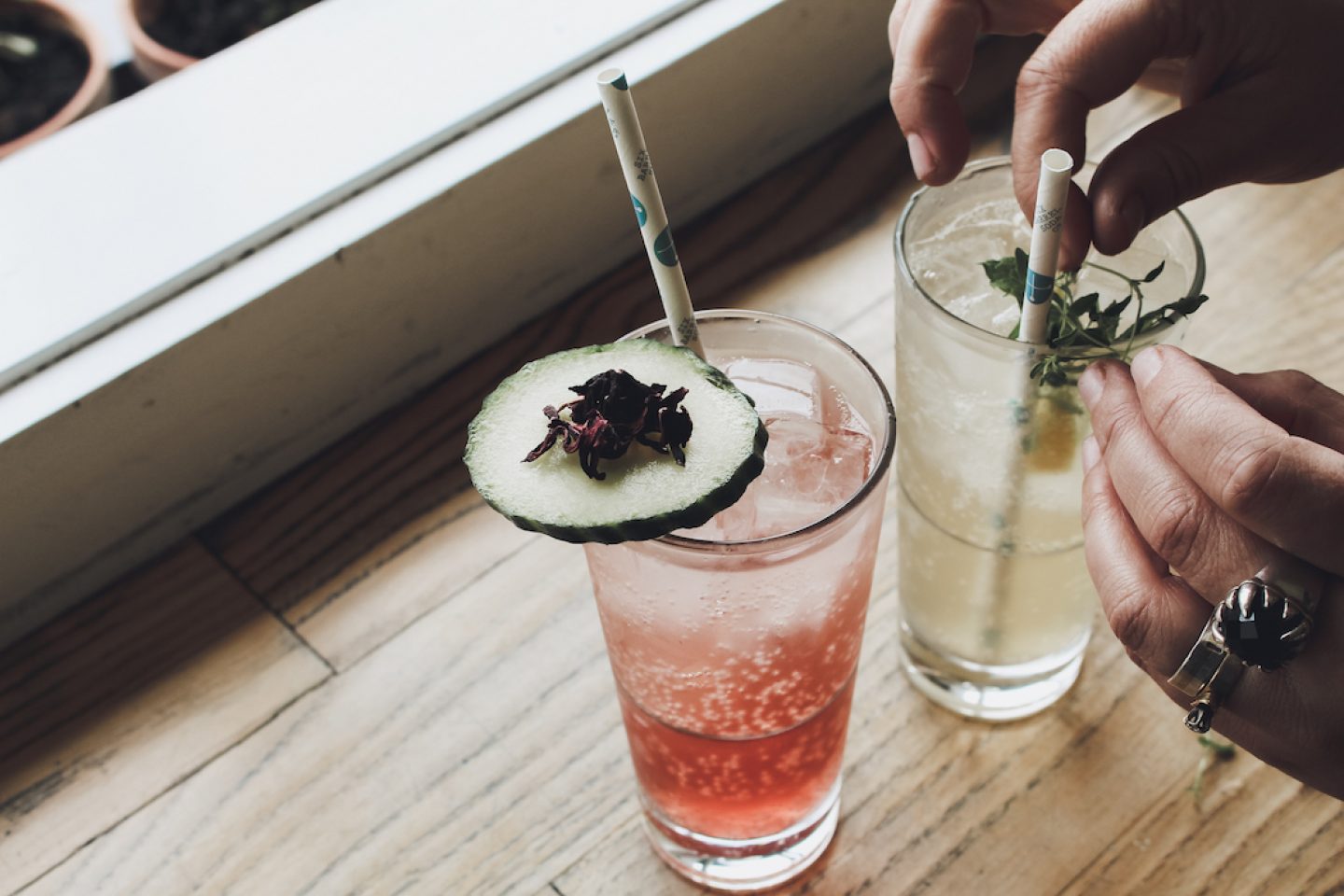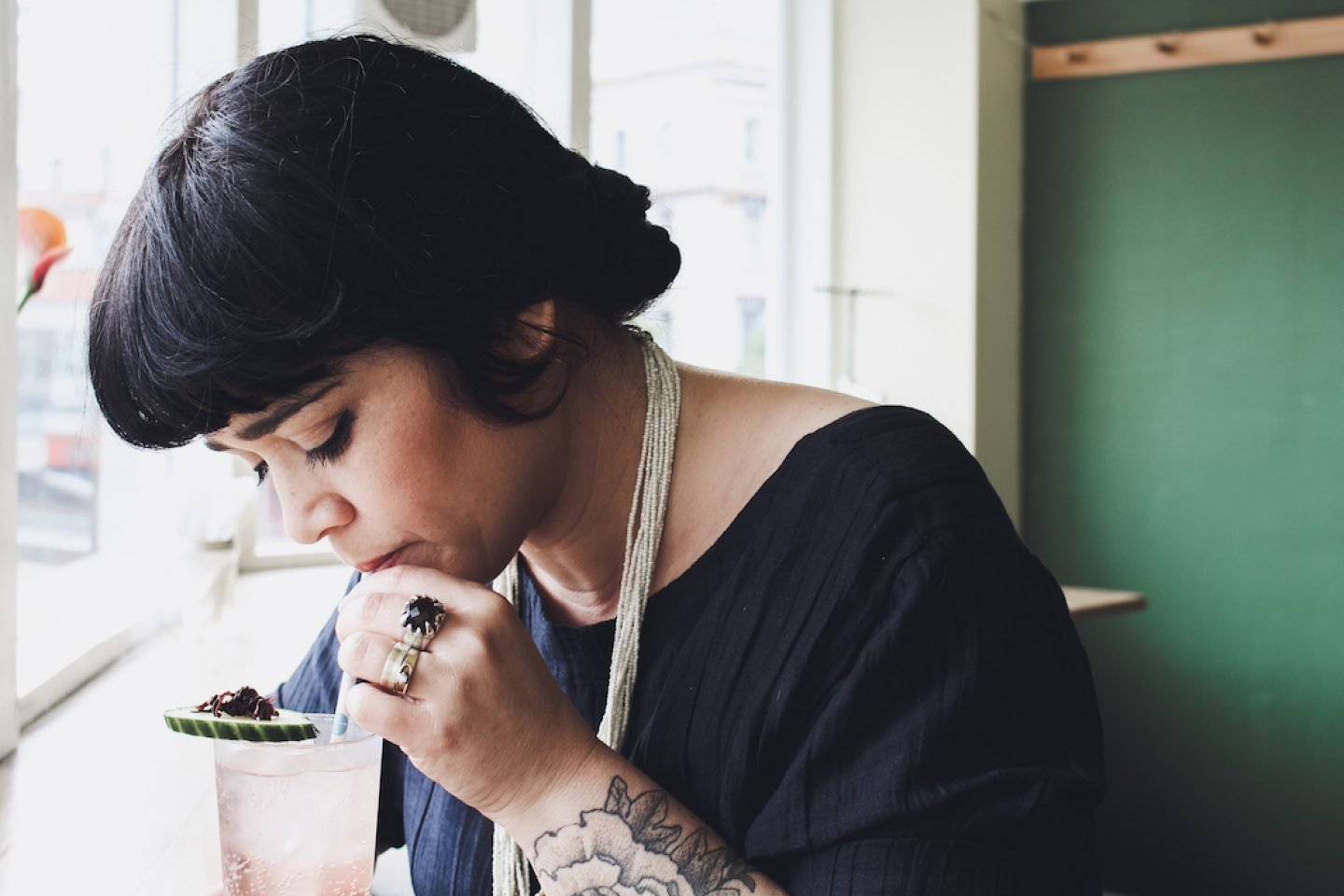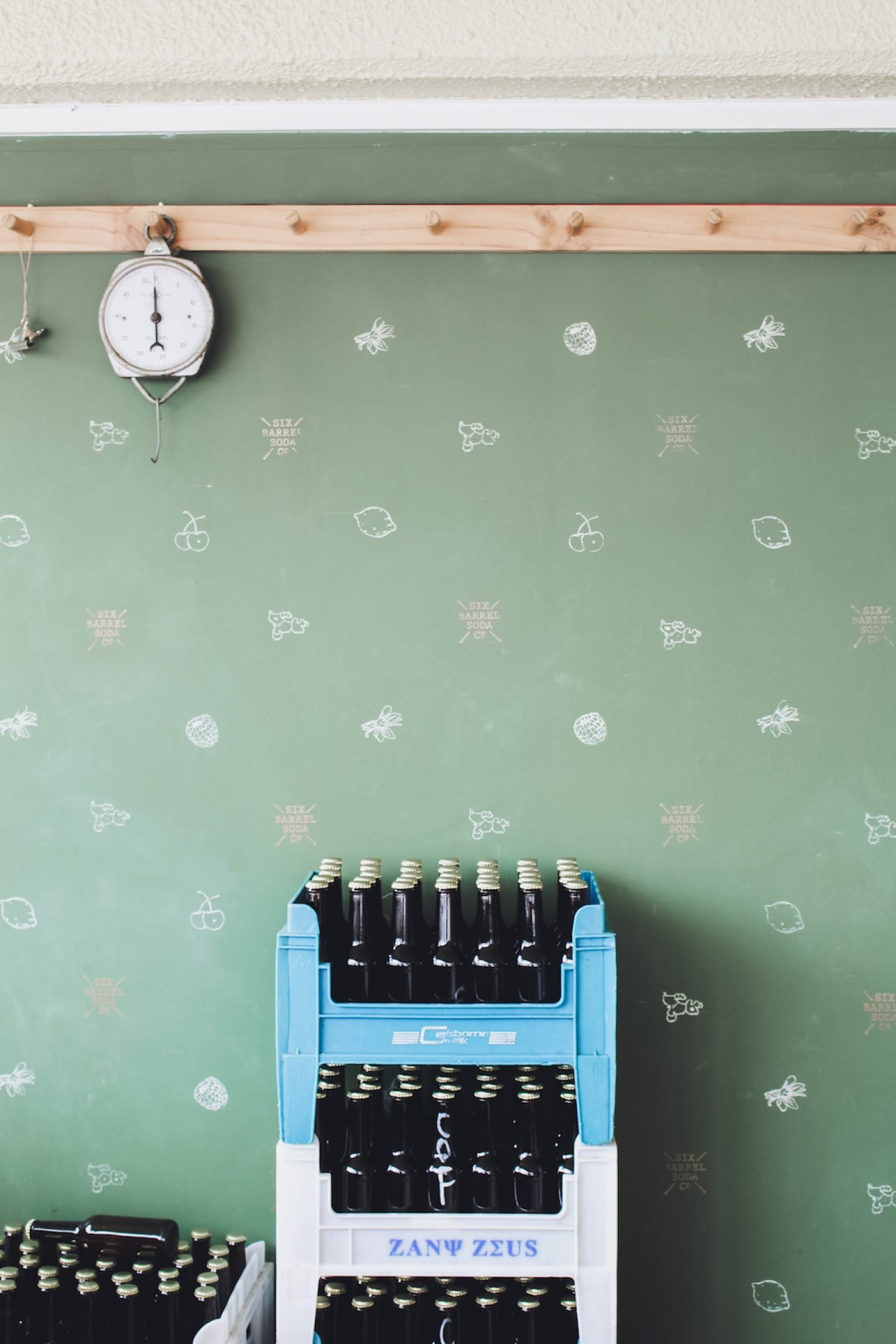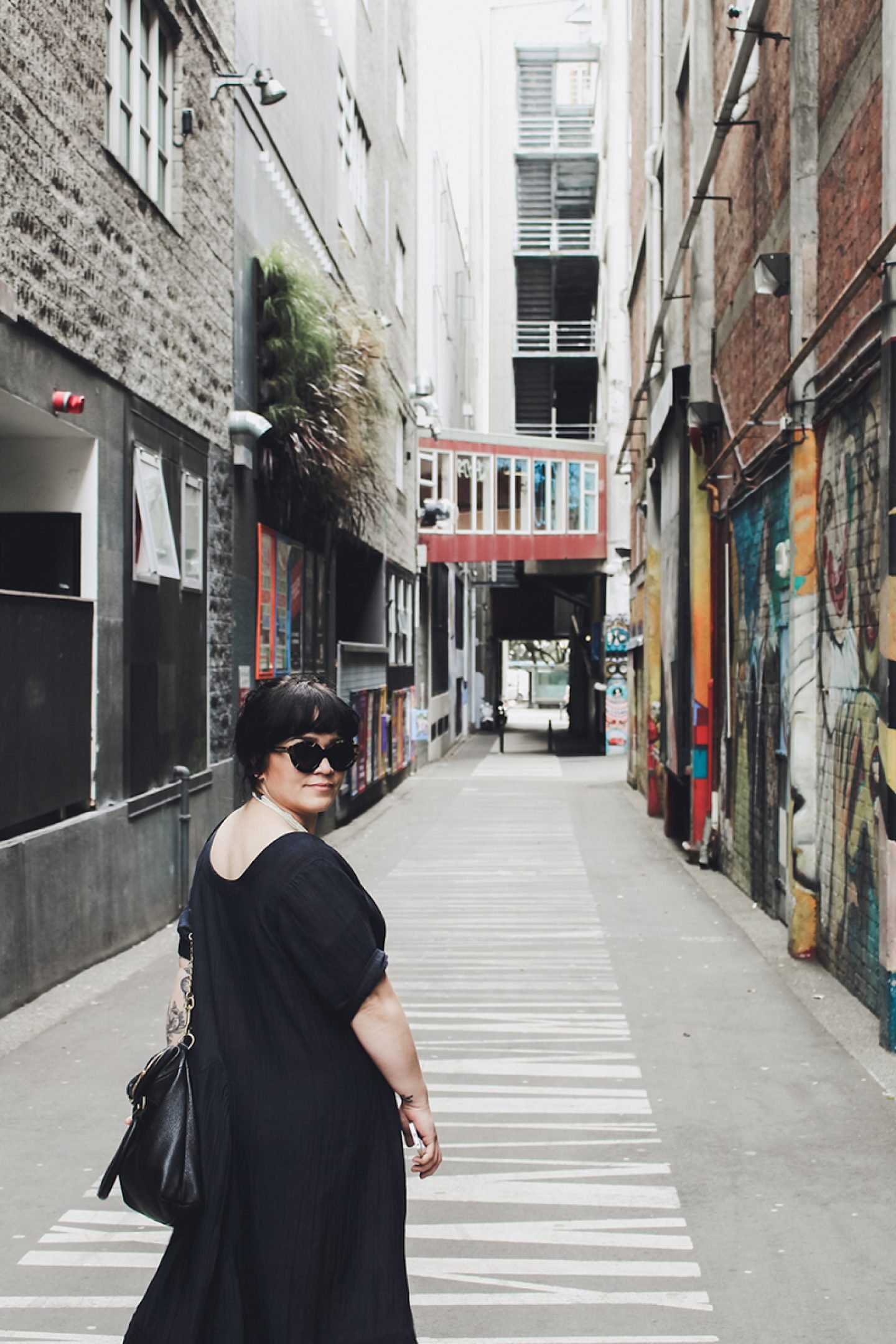 Level 1, 1 Eva St, Wellington
Monday – Sunday 10:00 – 18:00
_
Across the courtyard and up a narrow flight of stairs is Six Barrel Soda Co, a small business producing small batch soda the 'old-fashioned' way: by hand, using all-natural ingredients. The company is known for its experimental flavor combinations, such as rhubarb & juniper, grapefruit & hops and cherry & pomegranate, which we have the pleasure of enjoying in front of a large window that overlooks Wellington's vibrant Courtenay Place district.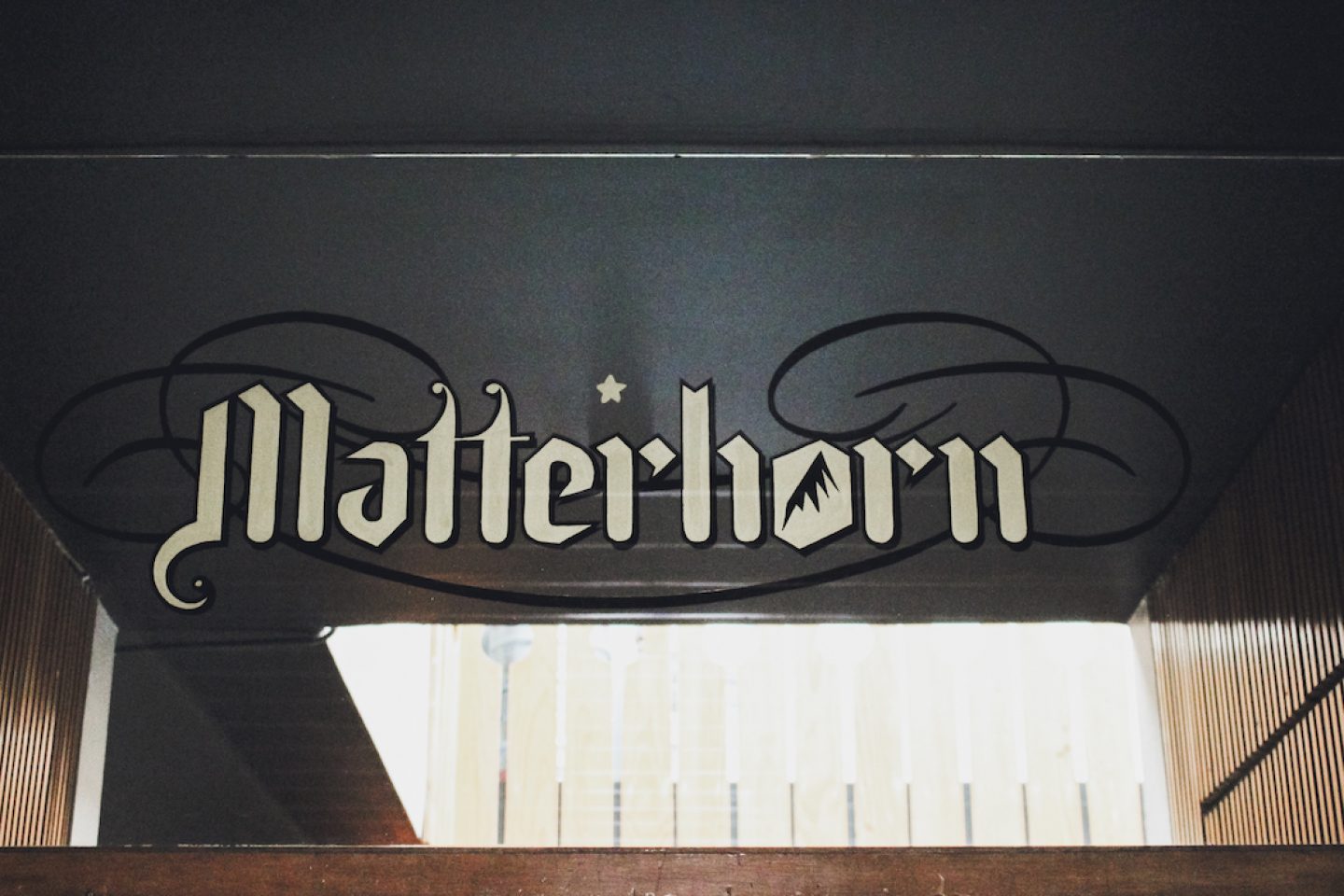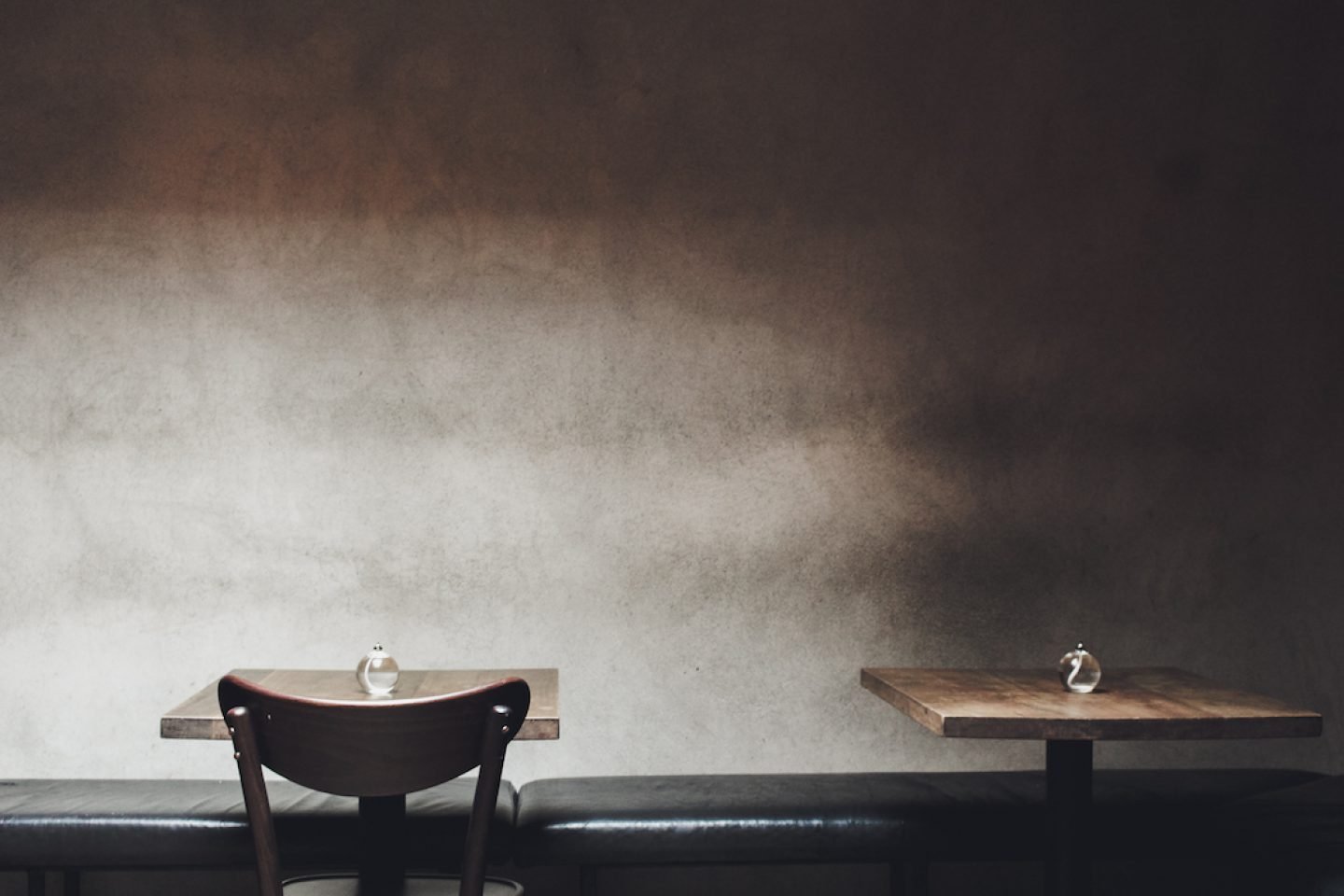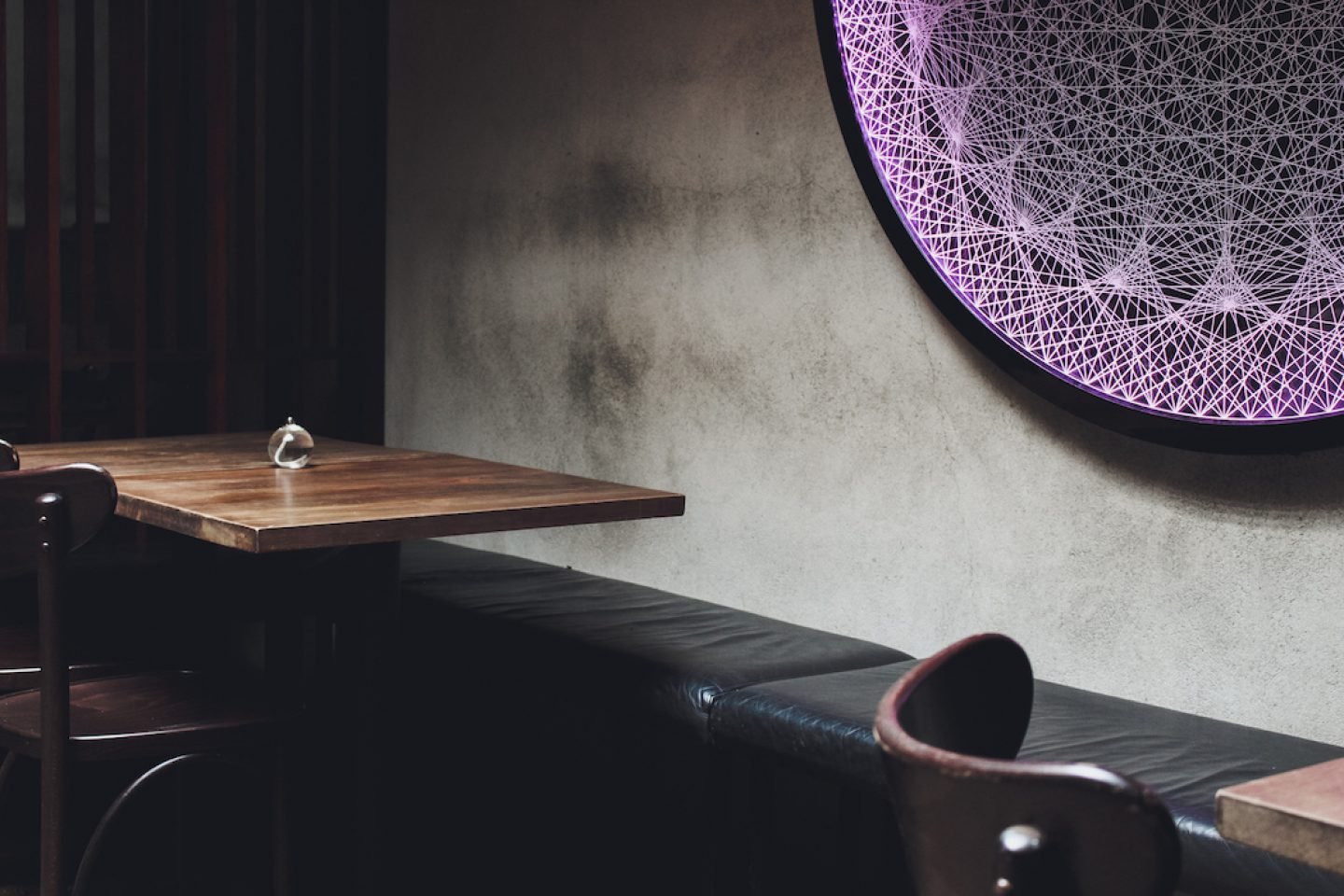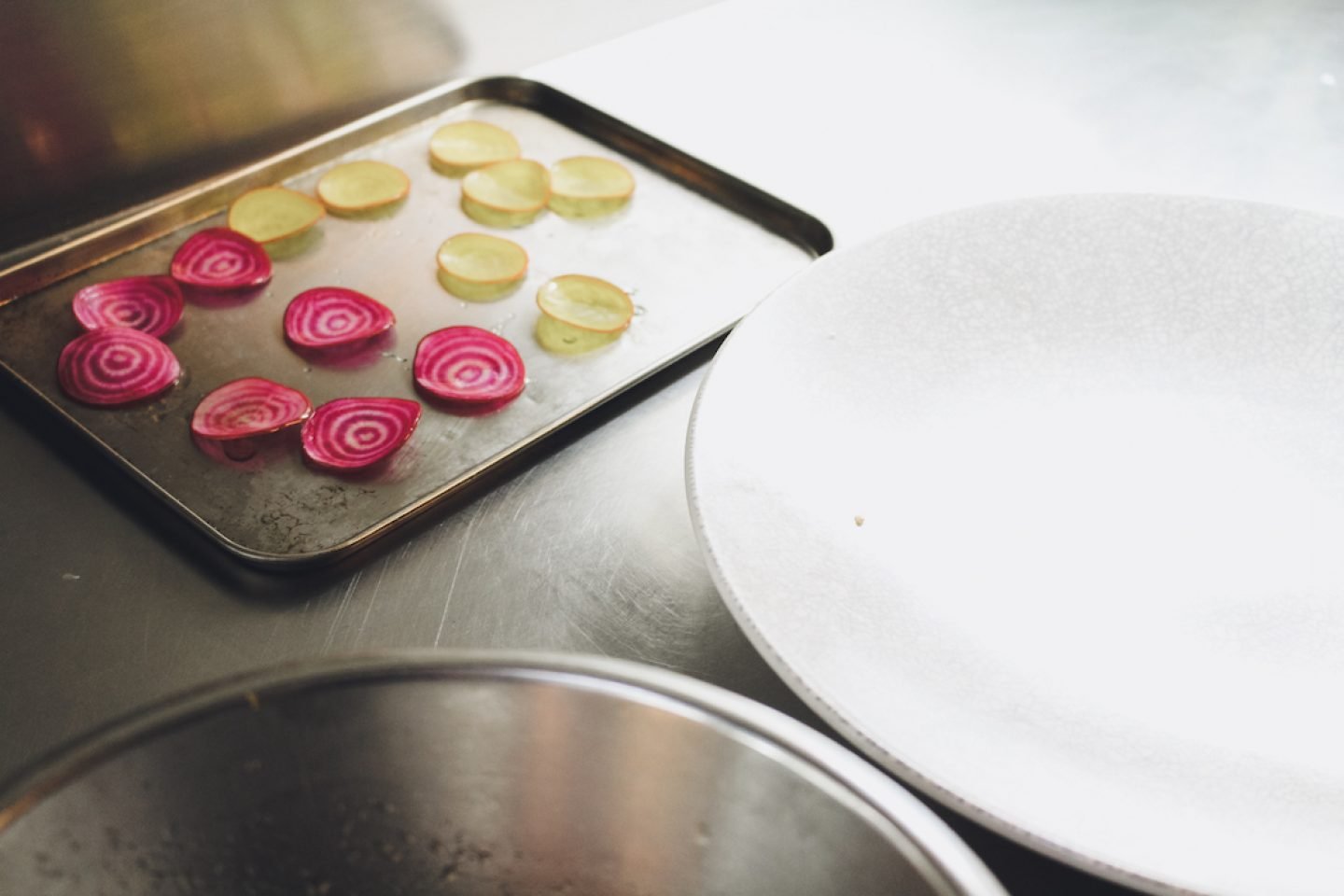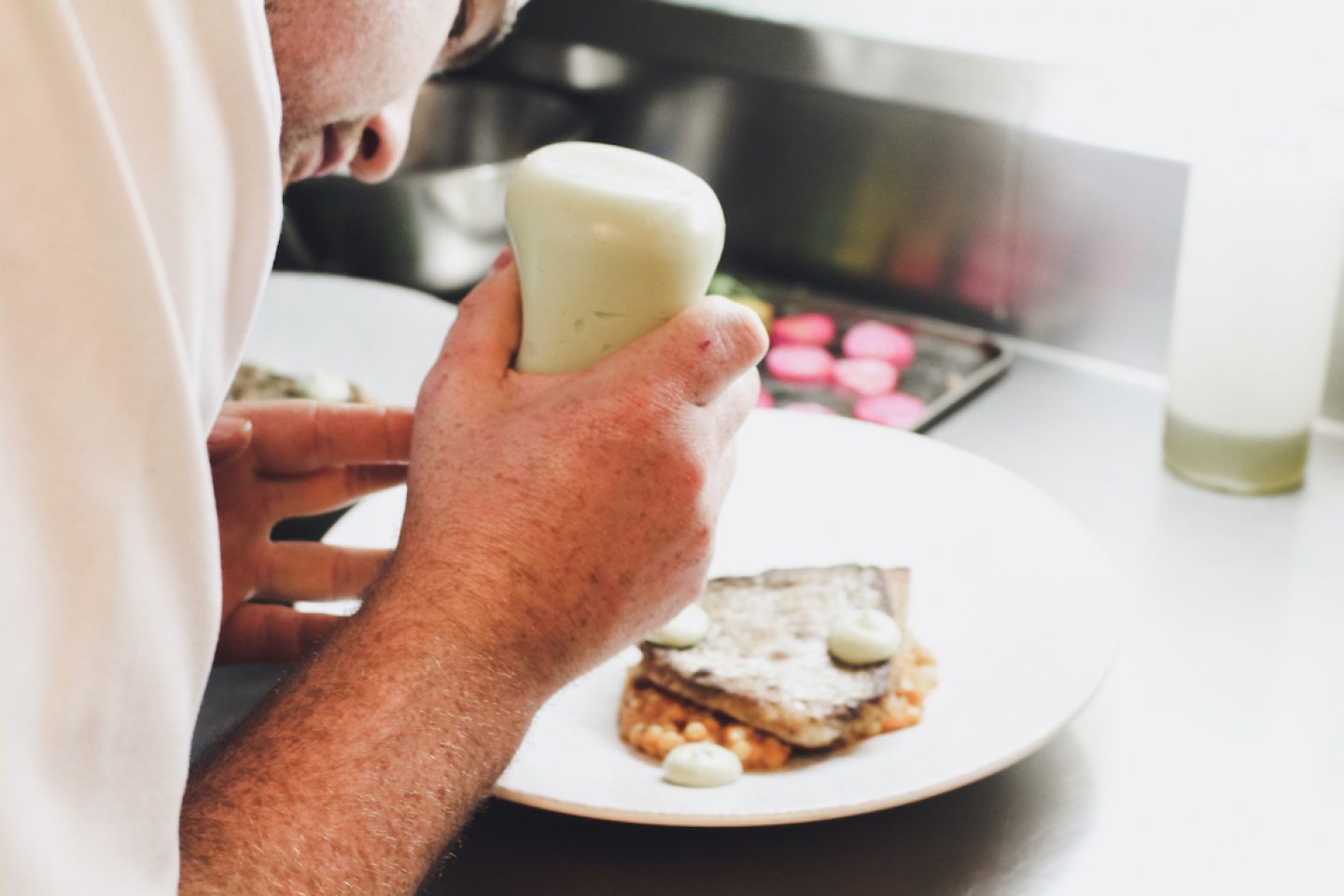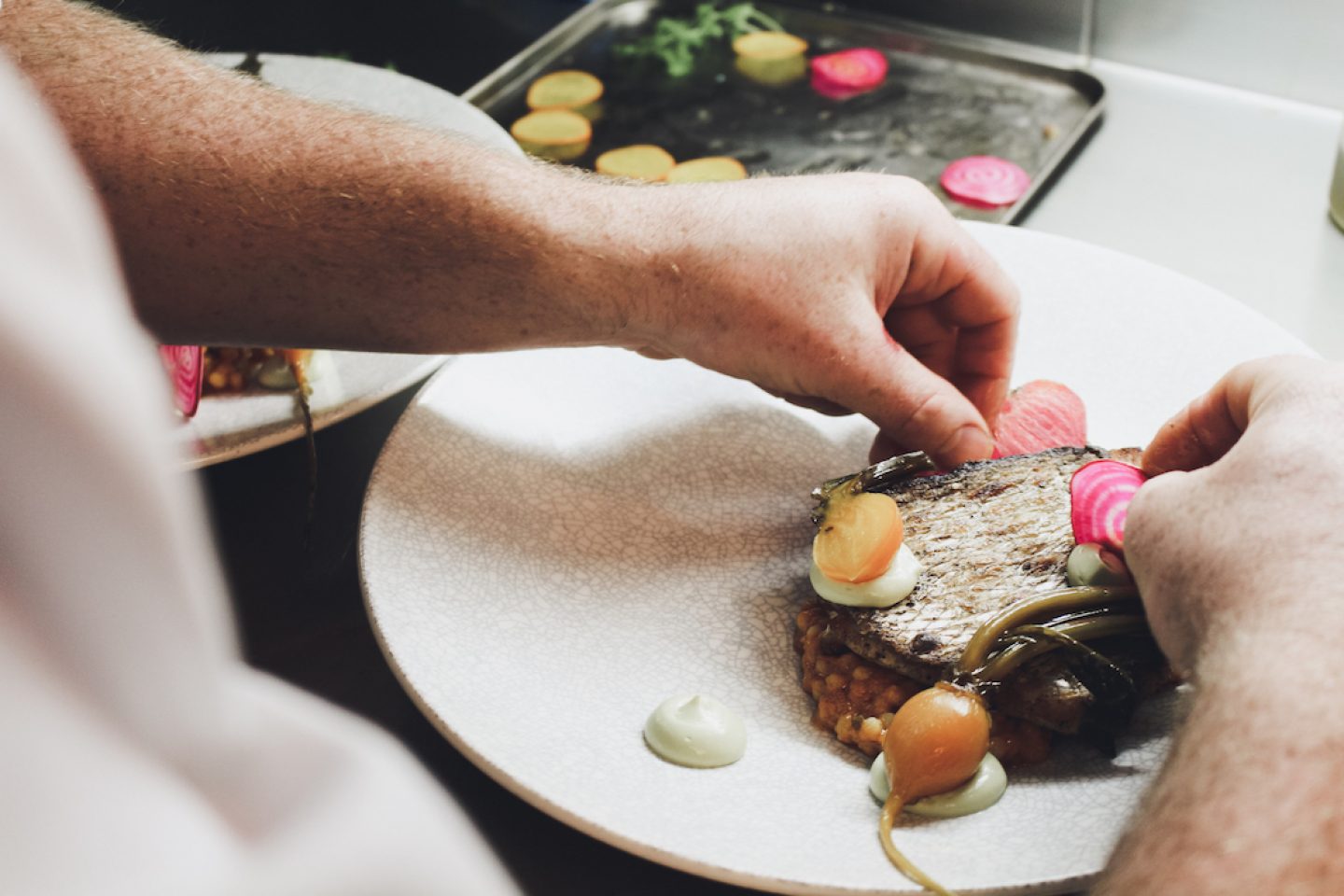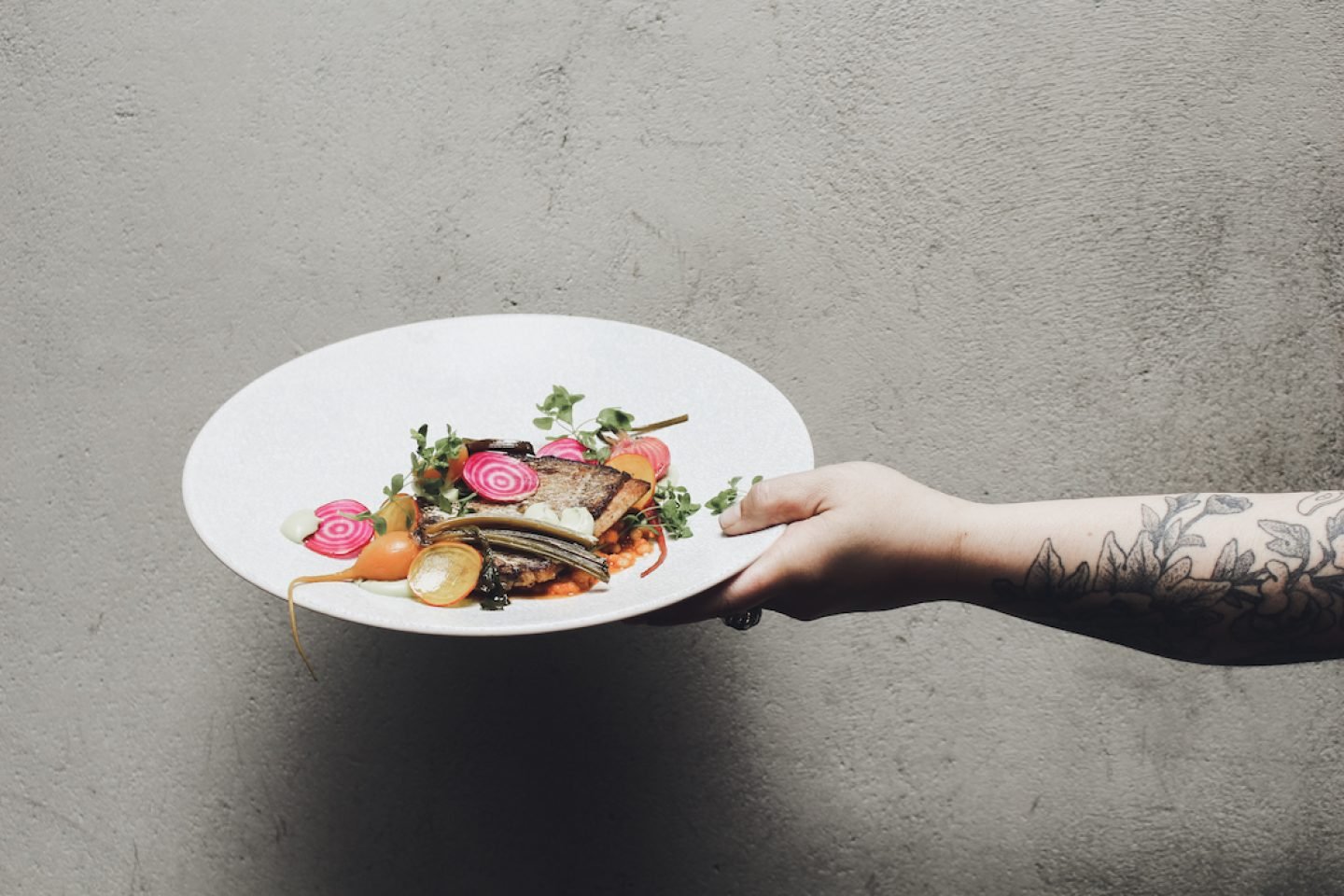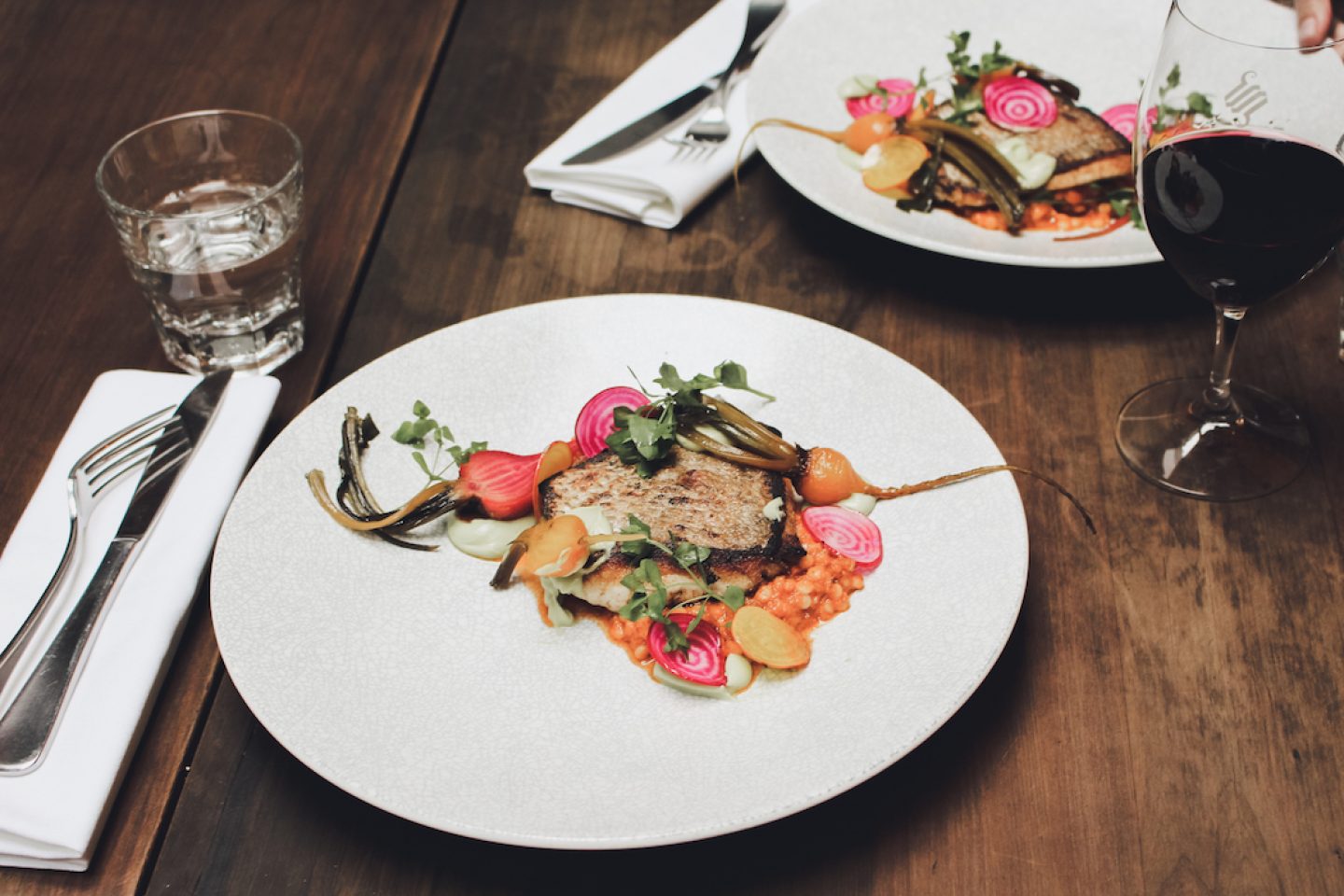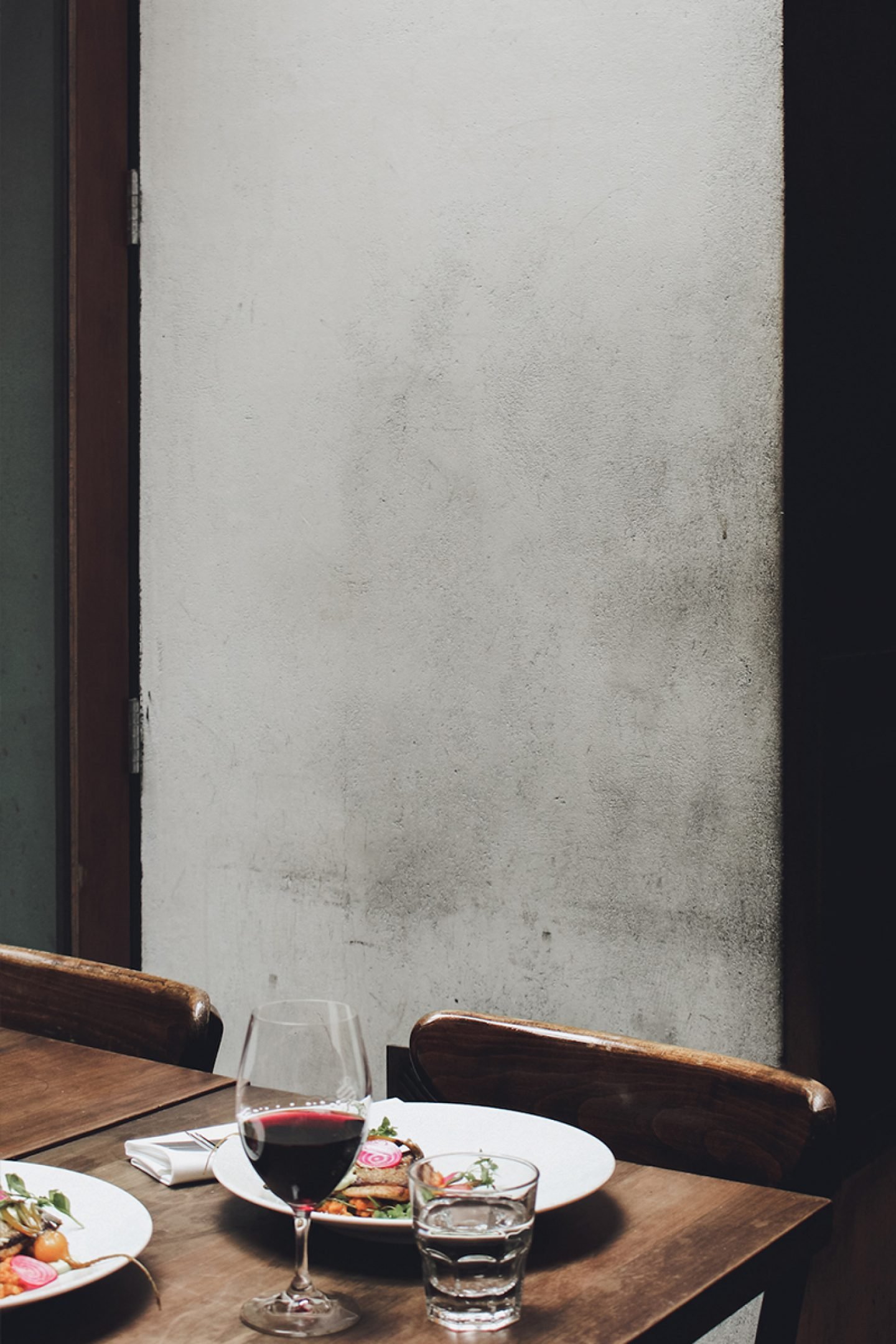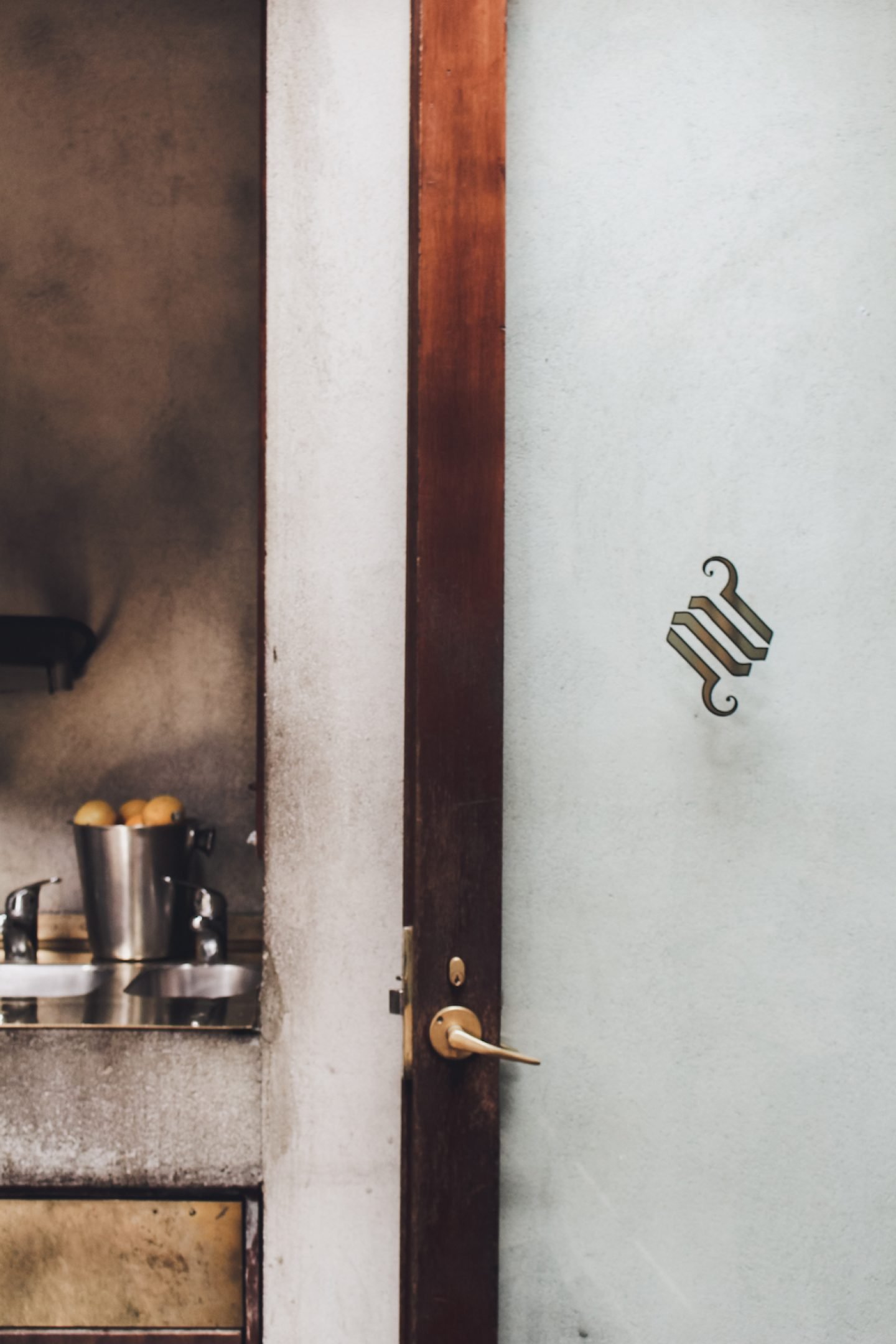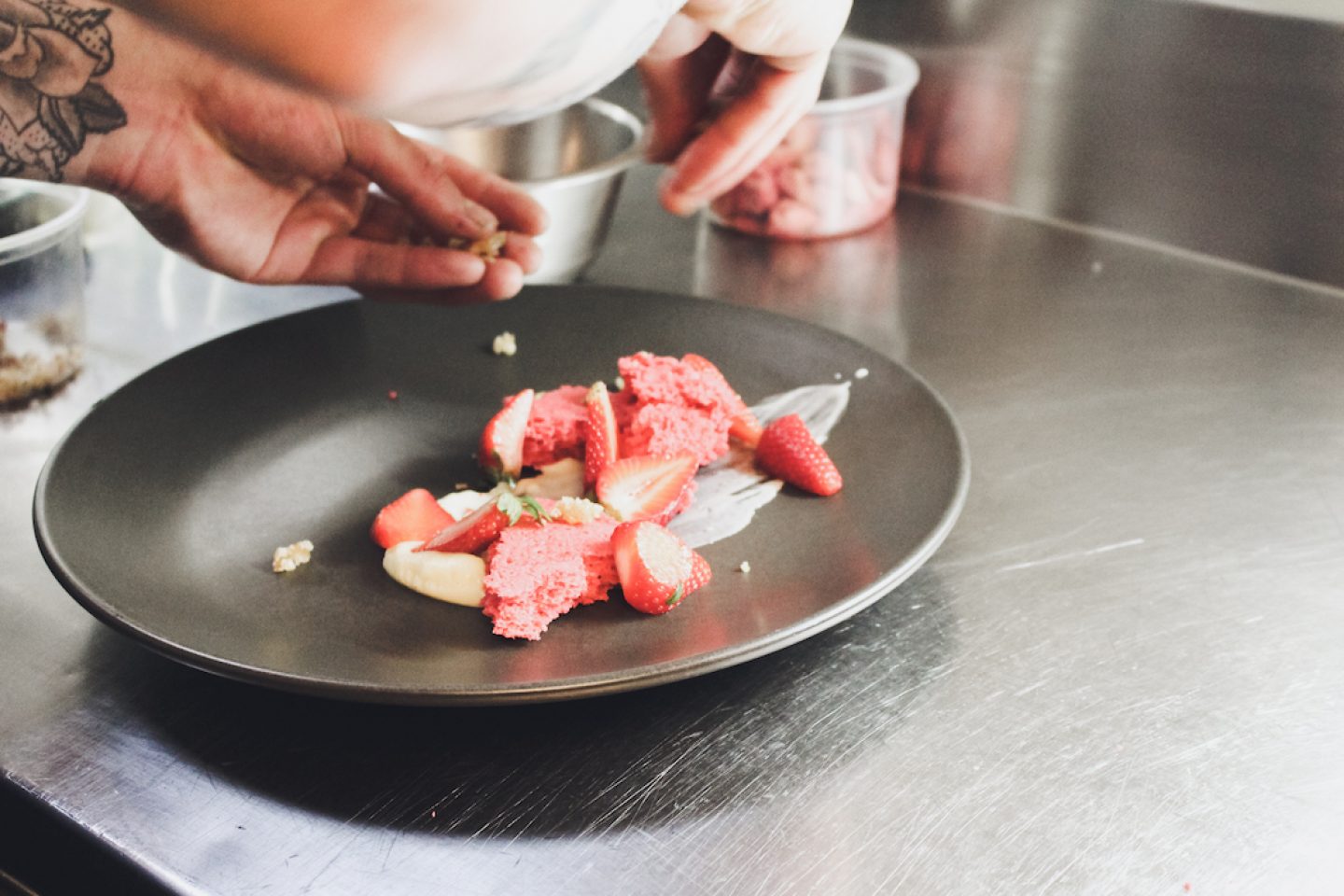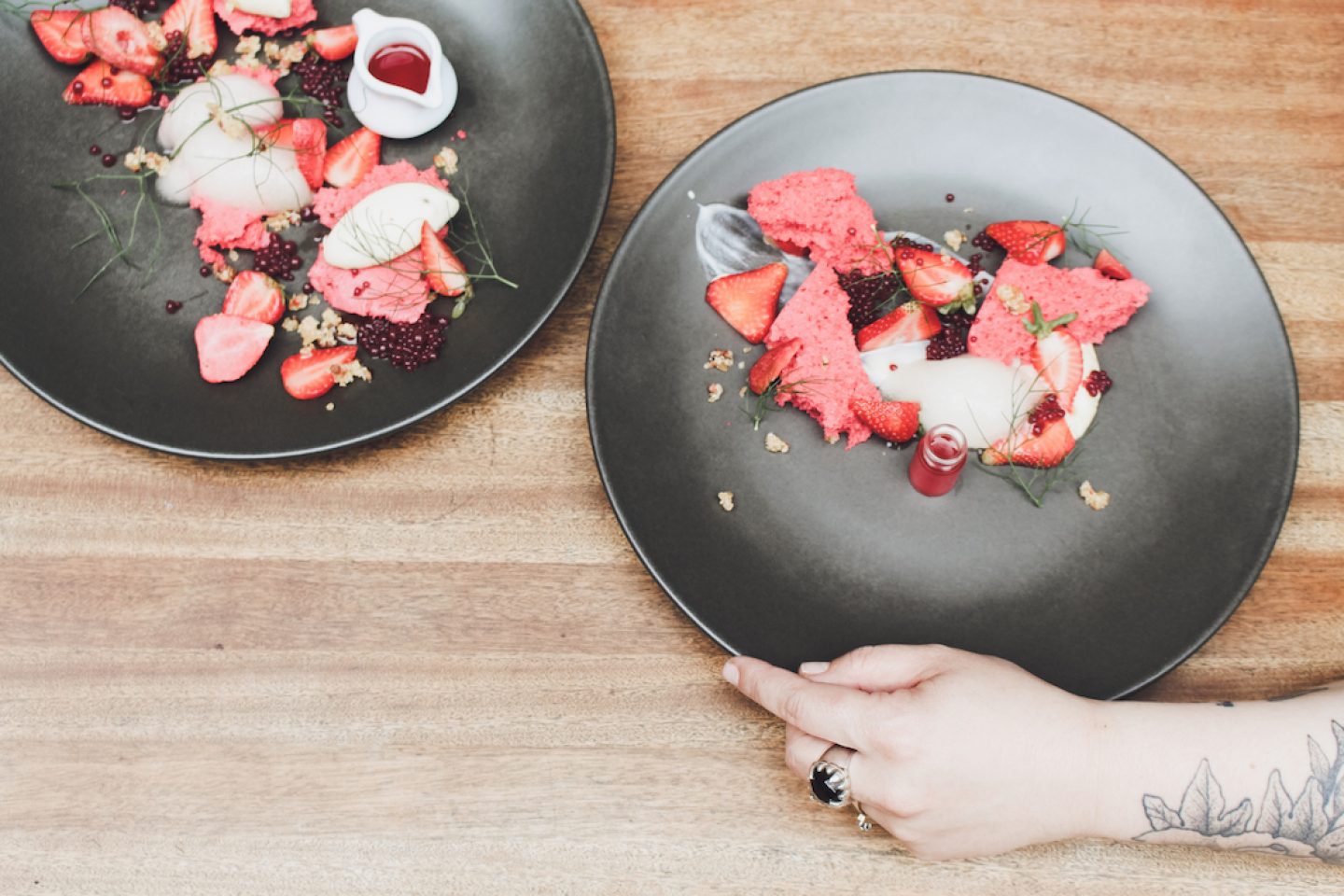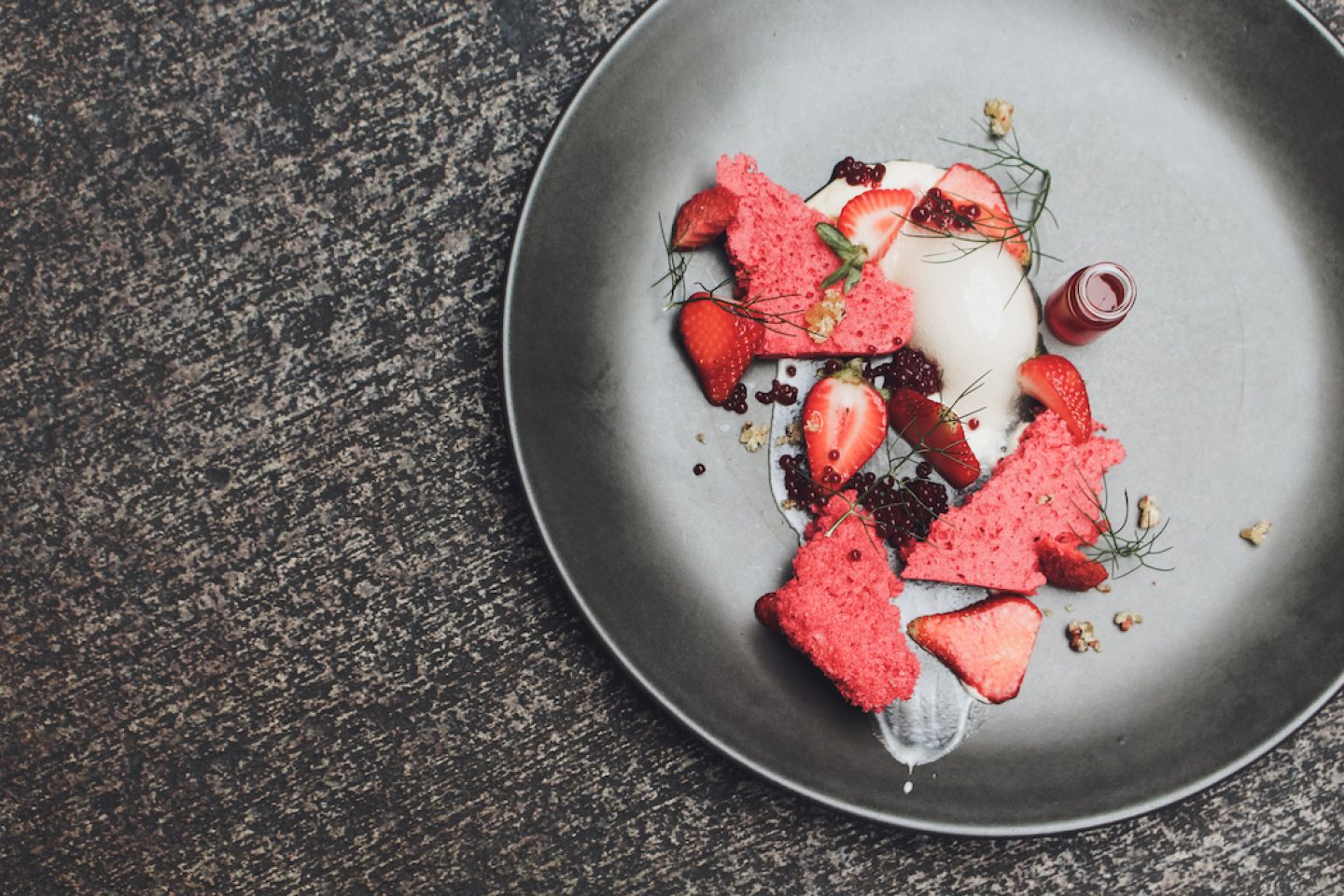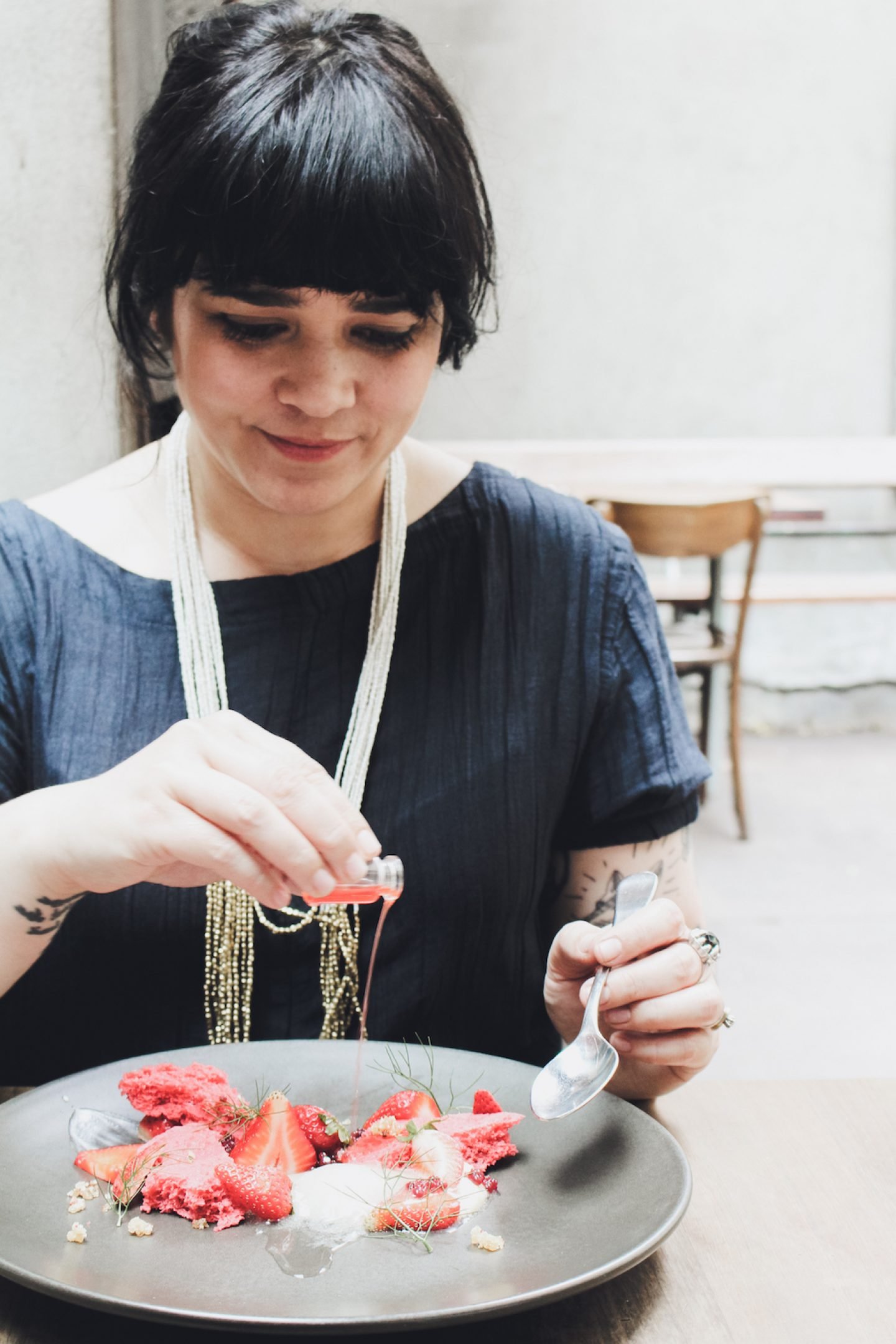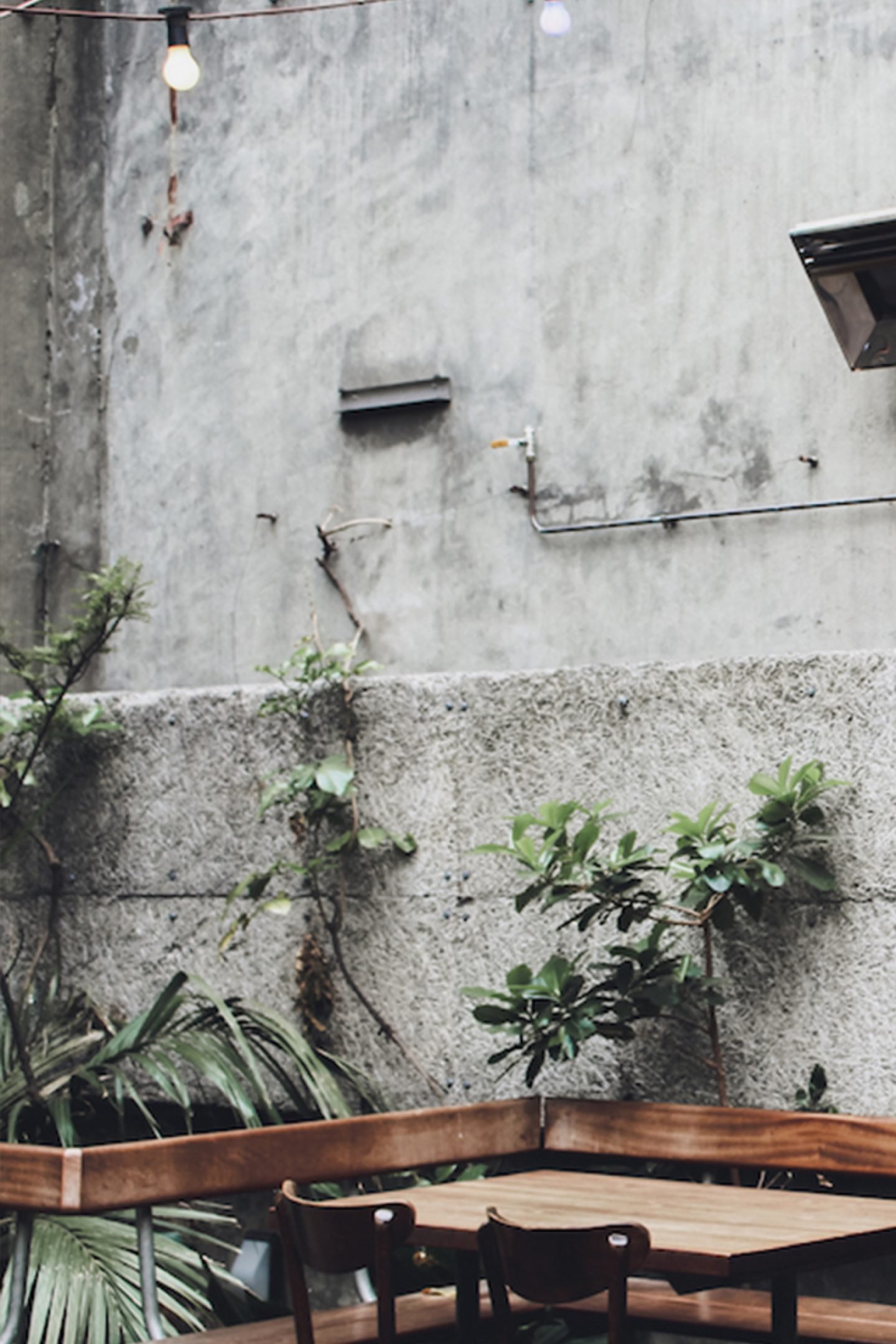 106 Cuba St, Te Aro, Wellington
Monday – Sunday 15:00 – 03:00
_
Now that it's time for lunch, our next stop takes us through Wellington's bohemian quarter of Cuba Street to one of New Zealand's finest culinary institutions. Occupying what used to be a Swiss coffee house first opened in 1963, today Matterhorn takes the form of a restaurant, cafe and cocktail bar. The establishment has always been one of Unna's favorite places to catch up with friends over a meal. Matterhorn's interior – a combination of dark wood, glass and concrete – creates a moody ambiance that lightens in tone once outside in the courtyard bar. While the restaurant's menu – prepared using only seasonal, local ingredients – takes fine dining seriously, its atmosphere is relaxed and casual. Our first course takes the form of line-caught snapper, beetroot, avocado, caponata, and Israeli couscous. For dessert, we are treated to fresh and freeze-dried strawberries and sponge, finished off with dill and champagne foam.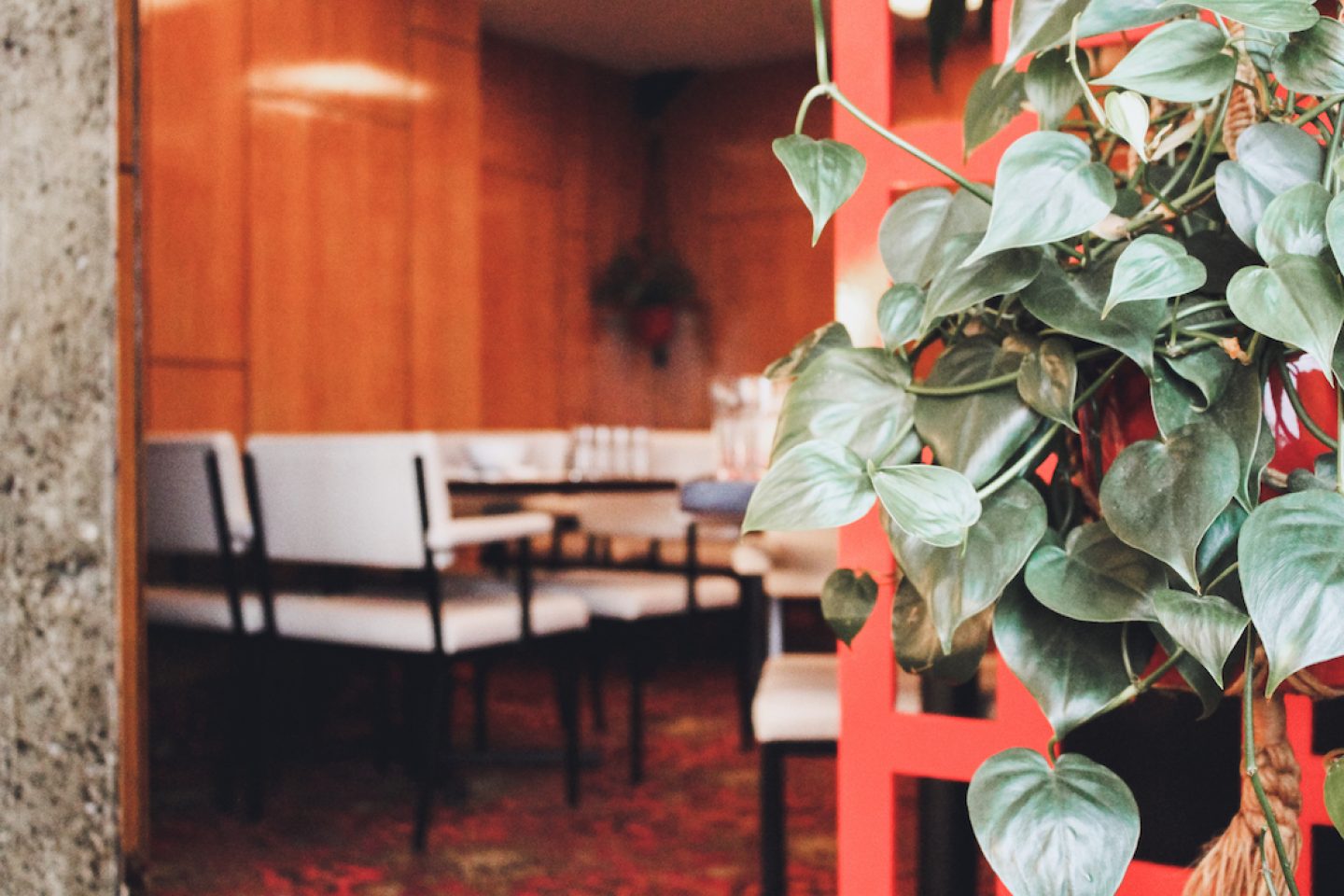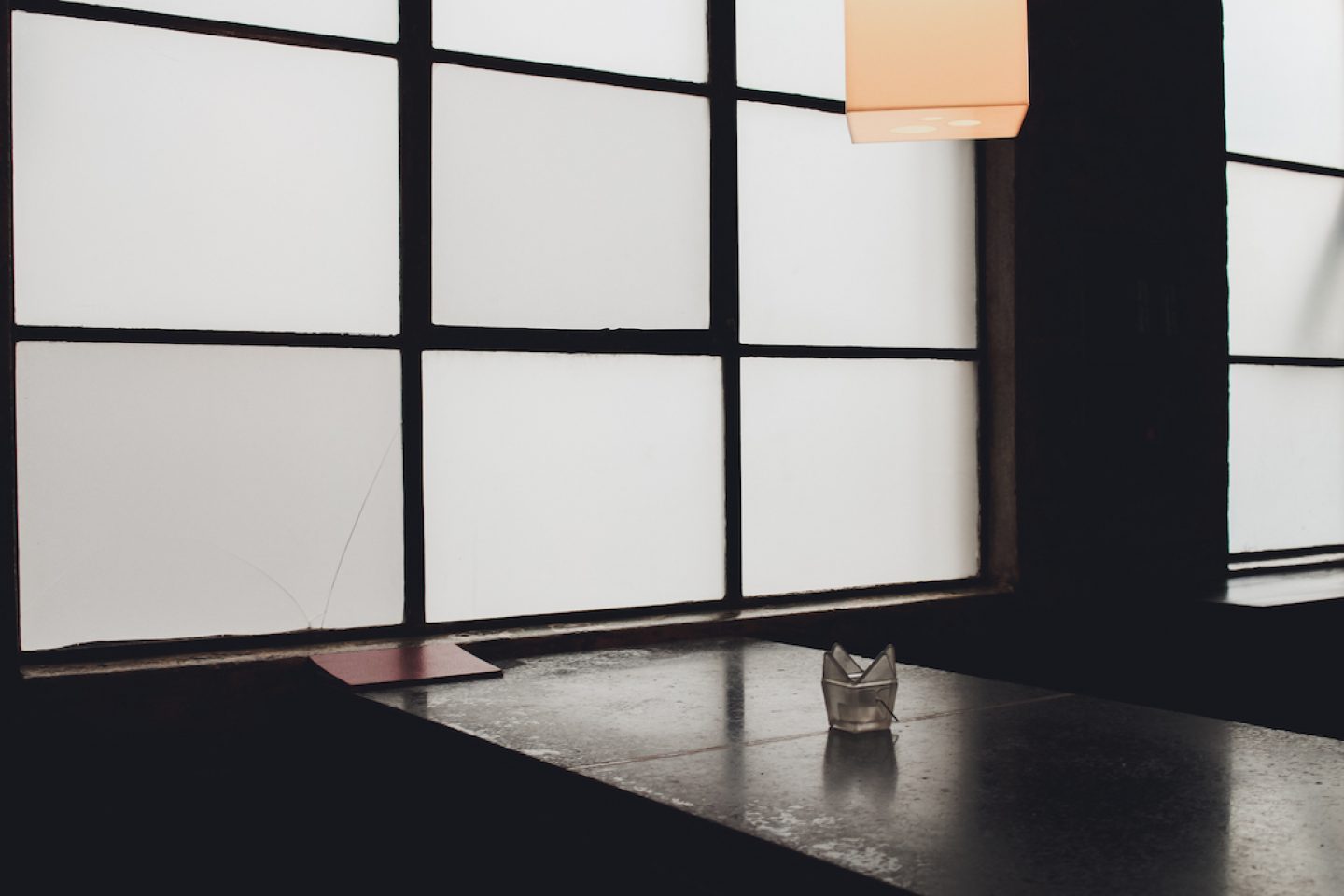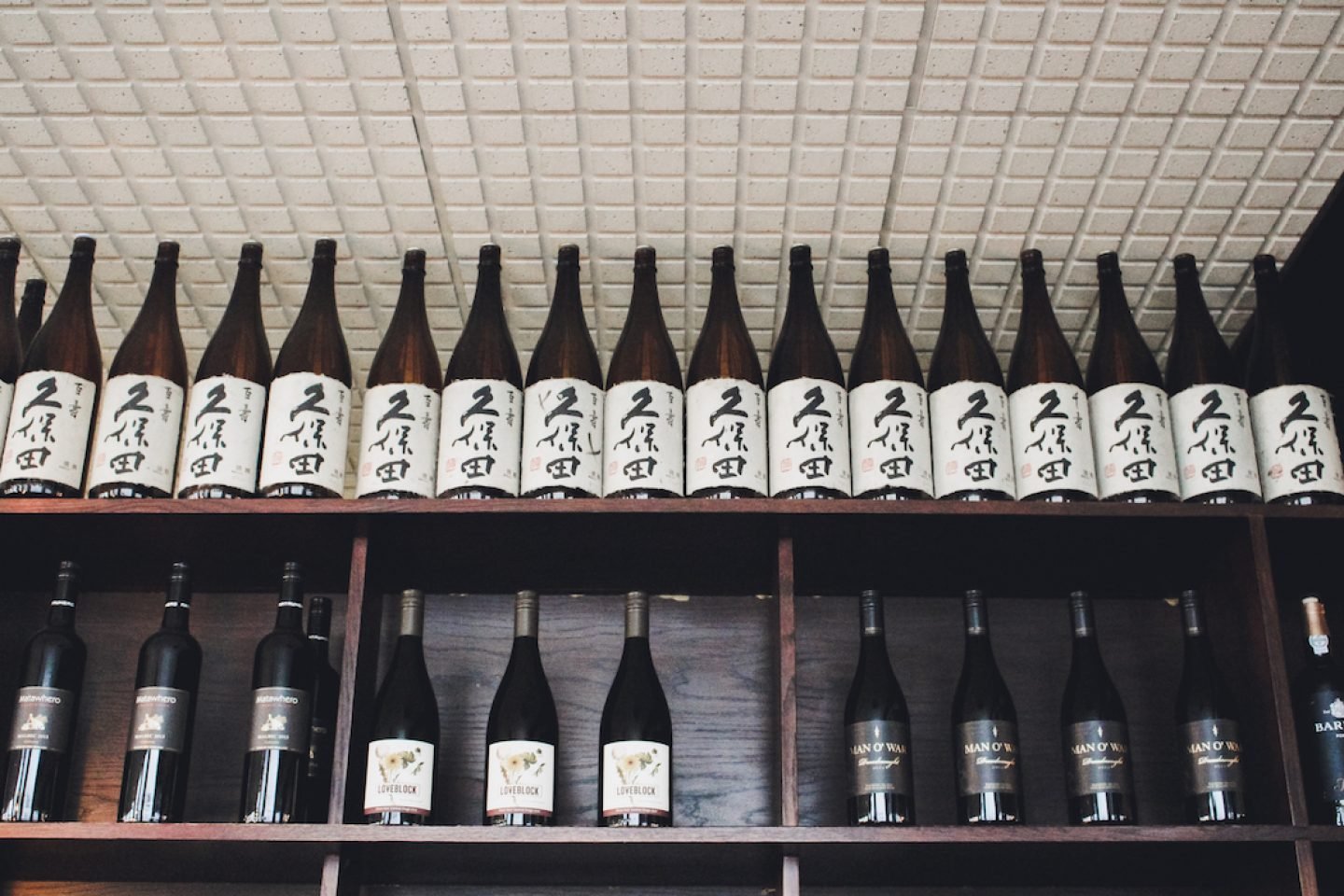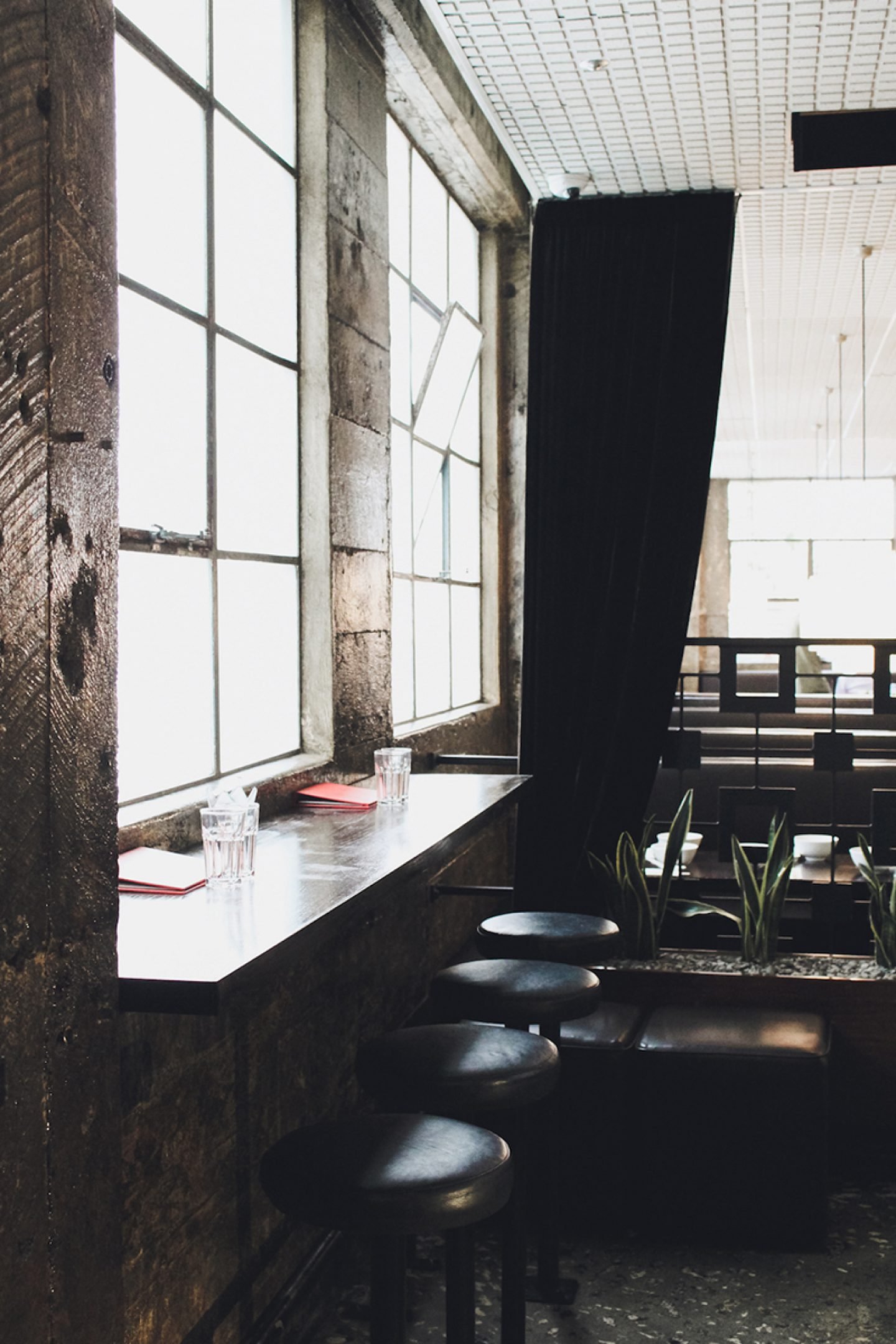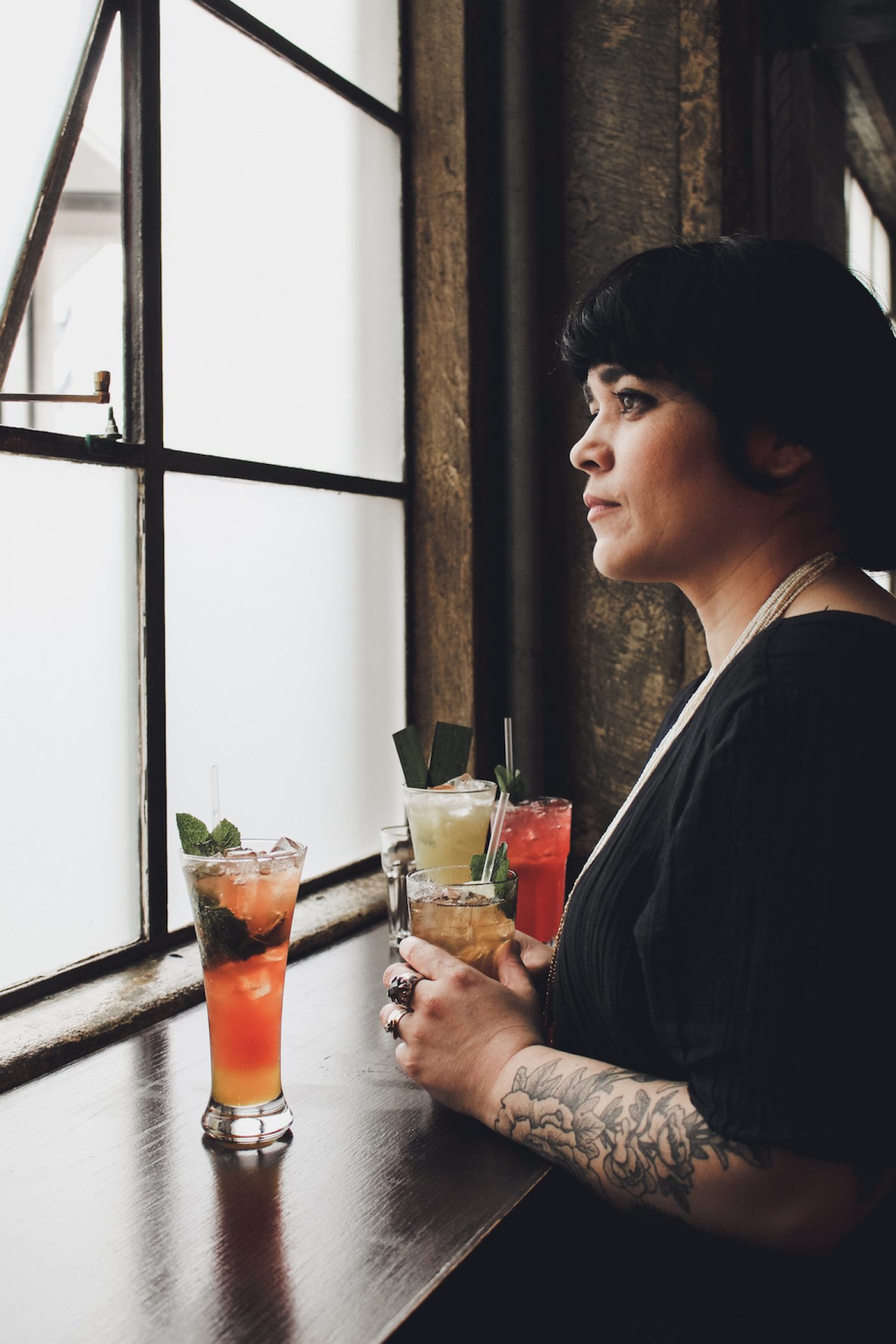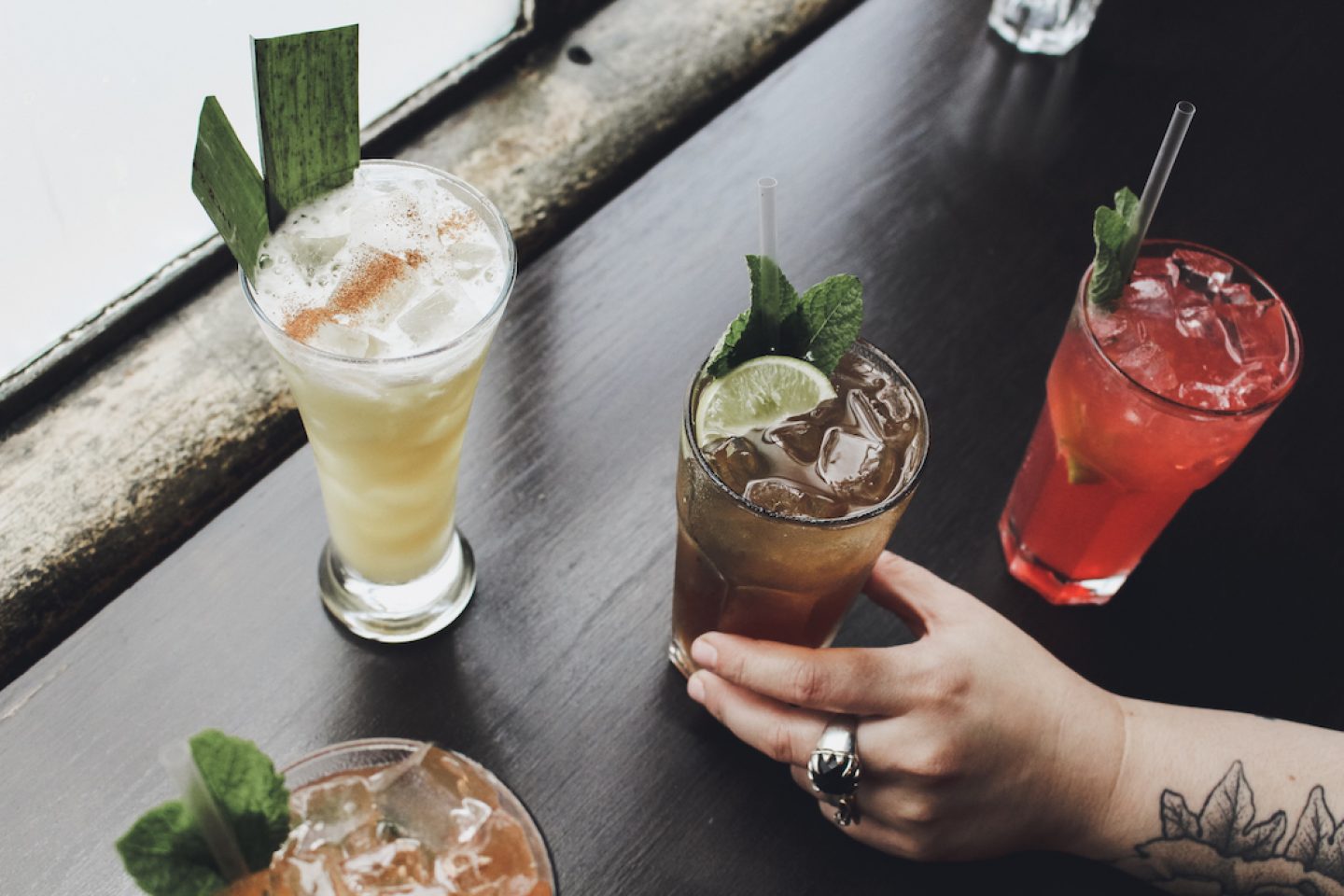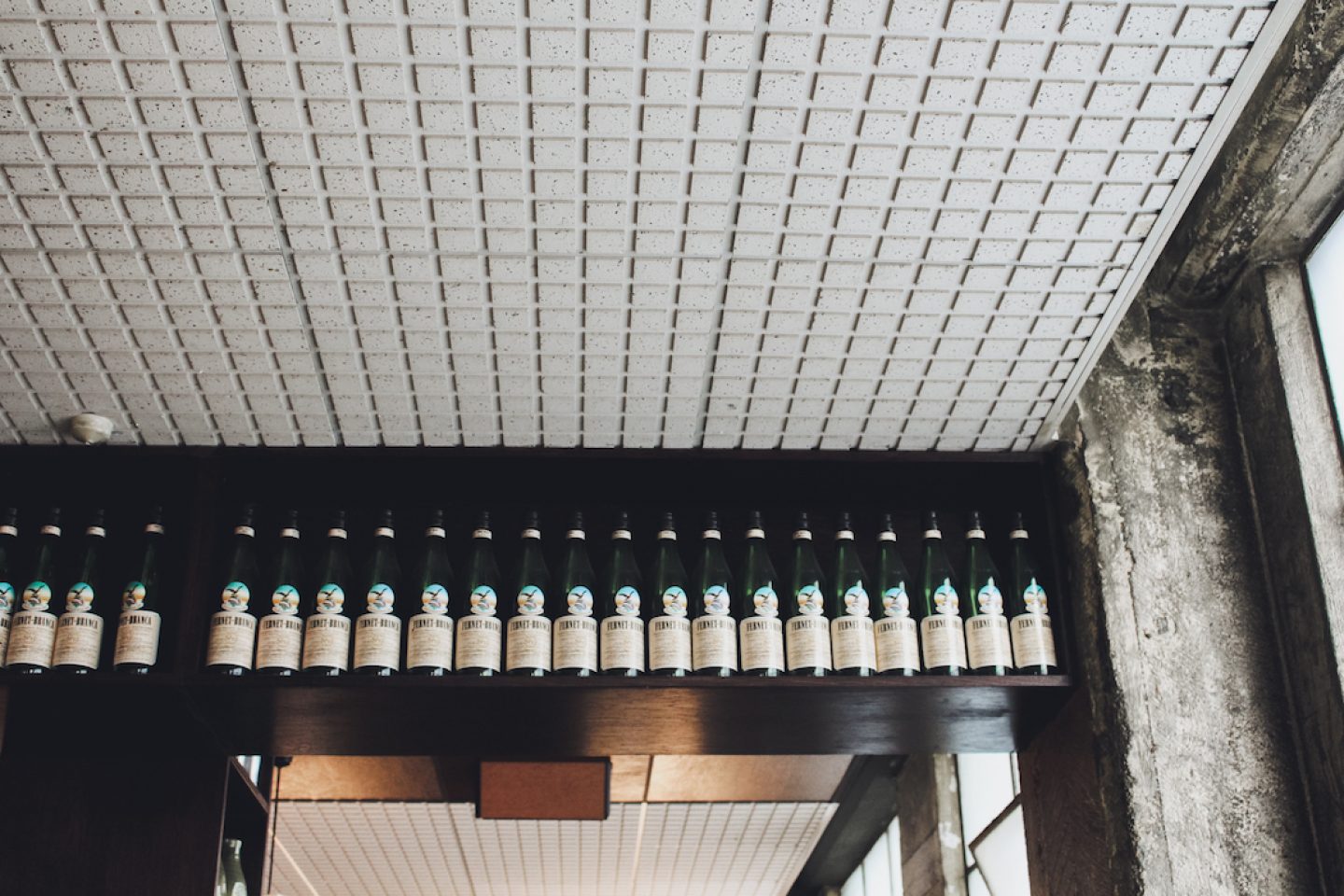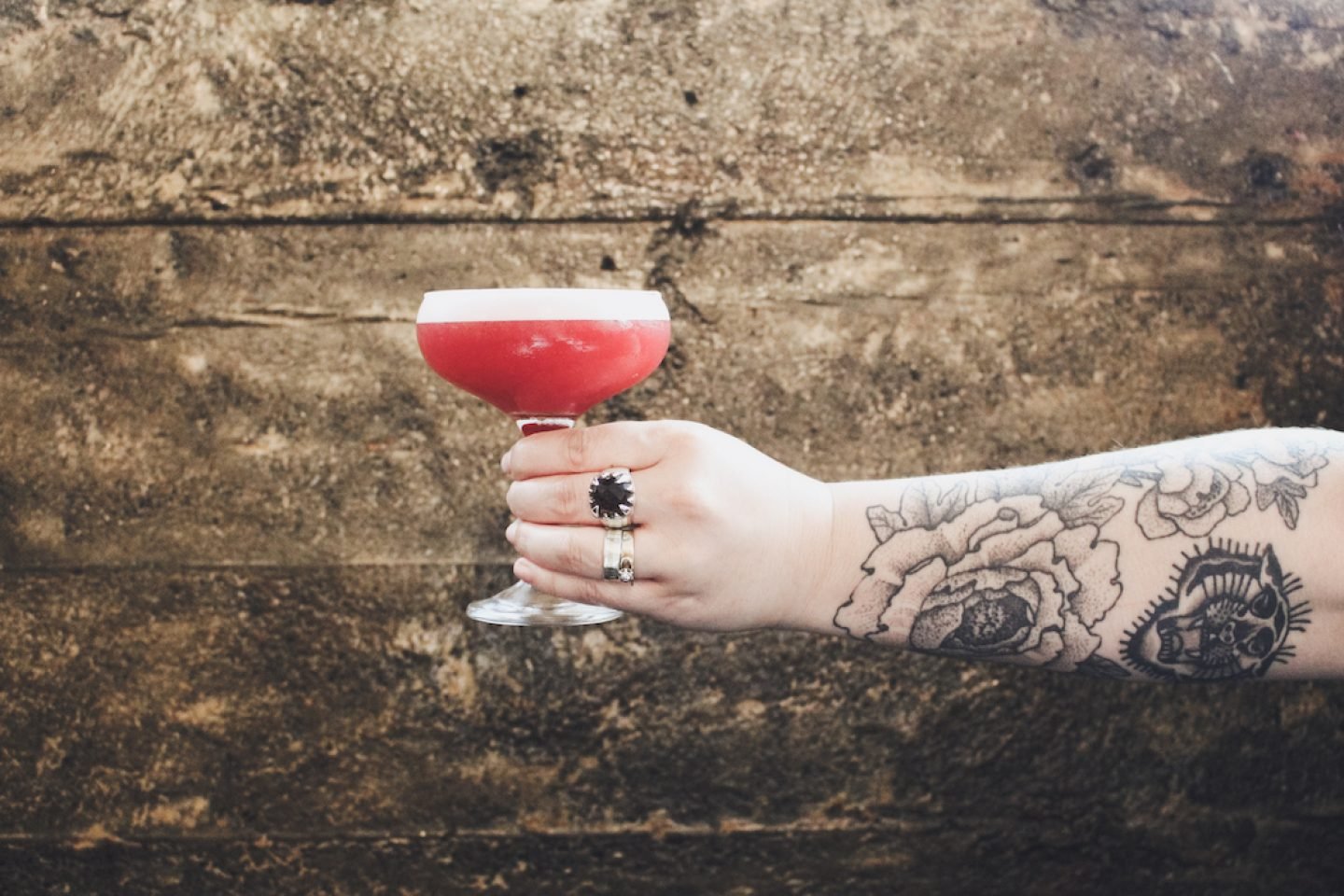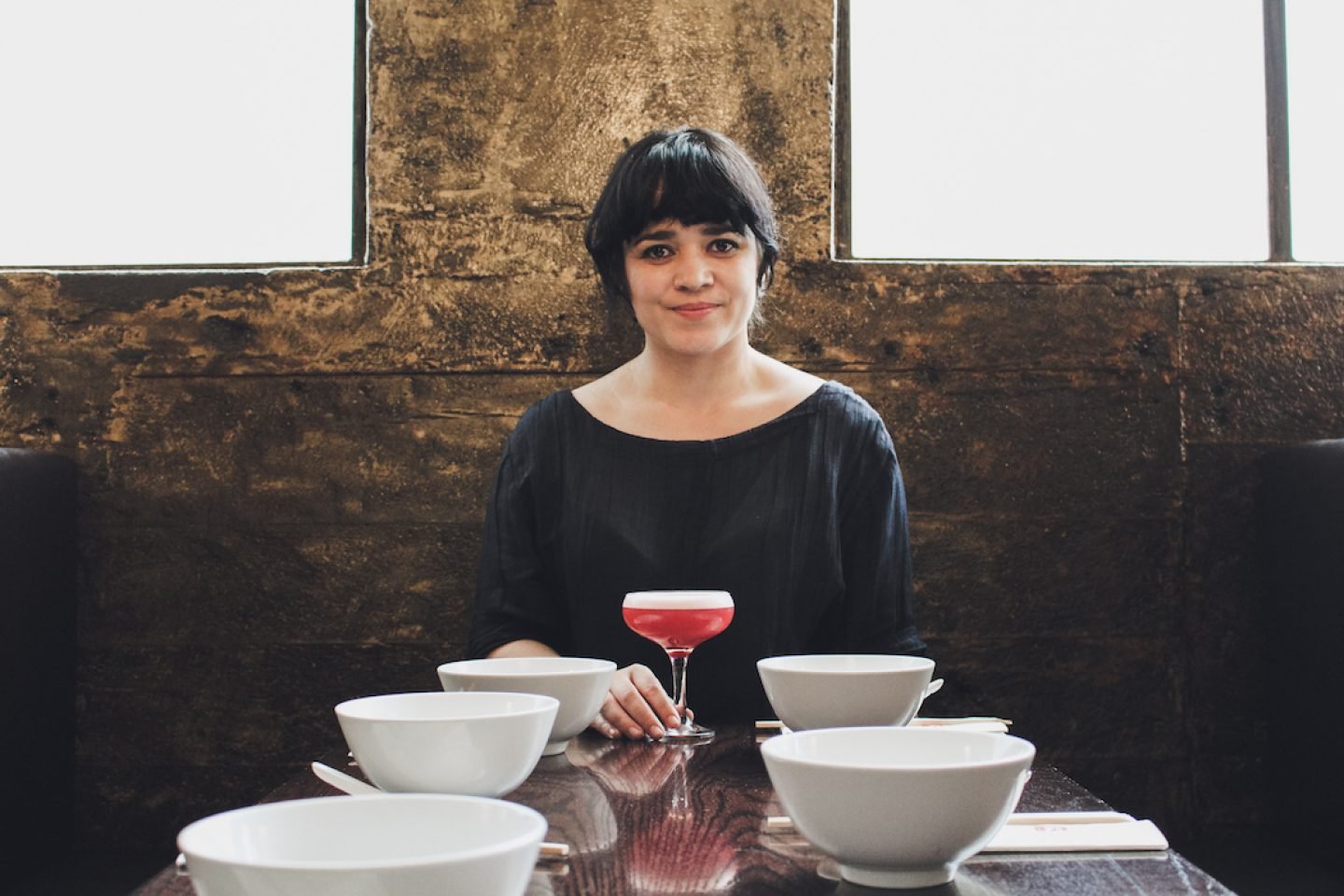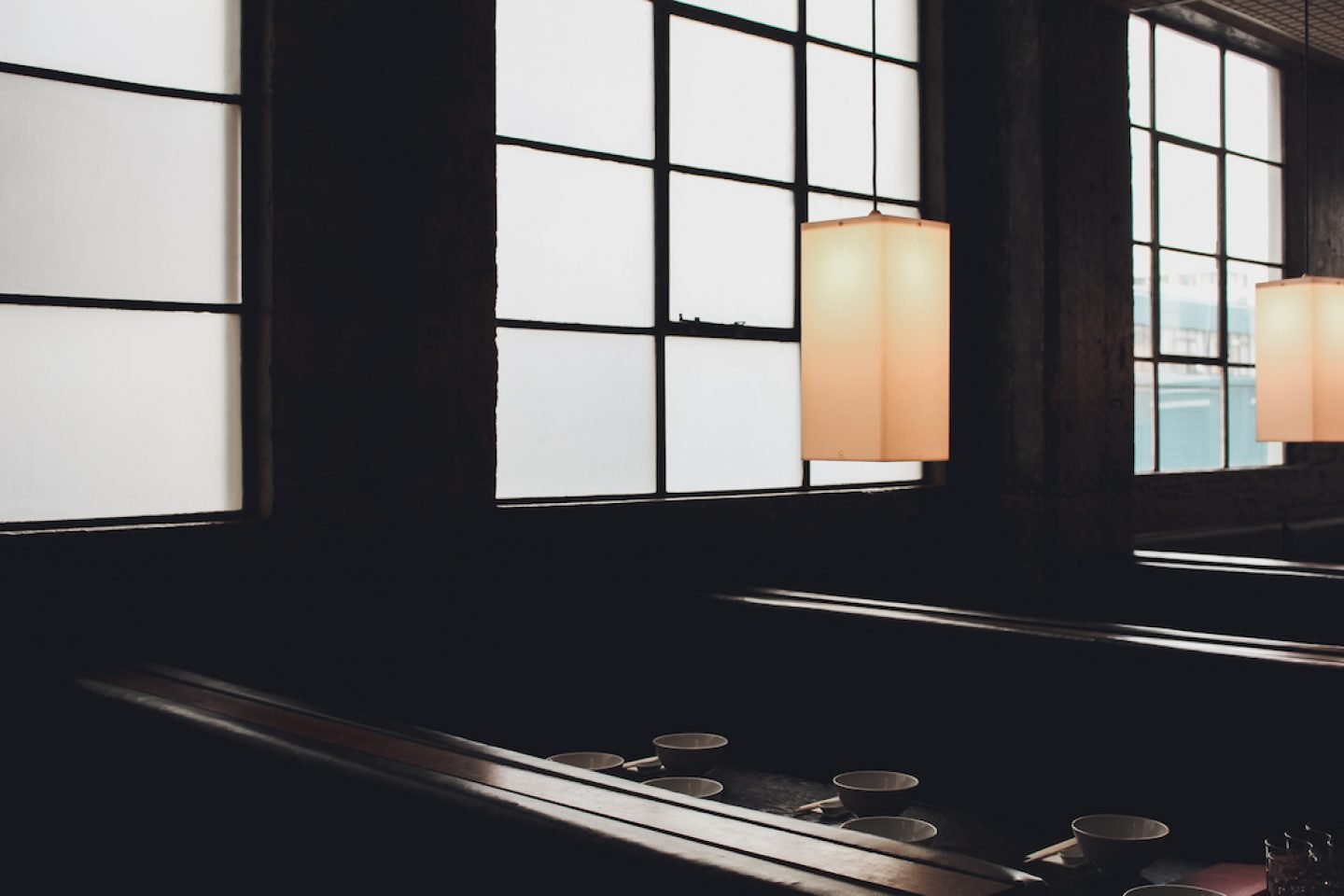 45 Tory St, Te Aro, Wellington
Monday – Sunday 12:00 – 00:00
_
Our final drop-in for the day is Chow, a restaurant and bar serving modern Asian cuisine amidst a raw concrete interior. Chow's menu was designed around sharing plates with cocktails created to complement the myriad flavor combinations. In the mood for an after-lunch digestif, we sip on the house classic, the 'Rosebud'. Despite the inherent sweetness of its elements – vanilla vodka, passionfruit, pineapple and cranberry – it tastes tart and refreshing; a luxurious palette cleanser to top off a day of culinary indulgence.
Thank you, Unna, for sharing with us your favorite Wellington food destinations, and in doing so, introducing us to a welcoming, creative community of industry professionals who are ever enhancing New Zealand's reputation for inspired hospitality and cuisine.