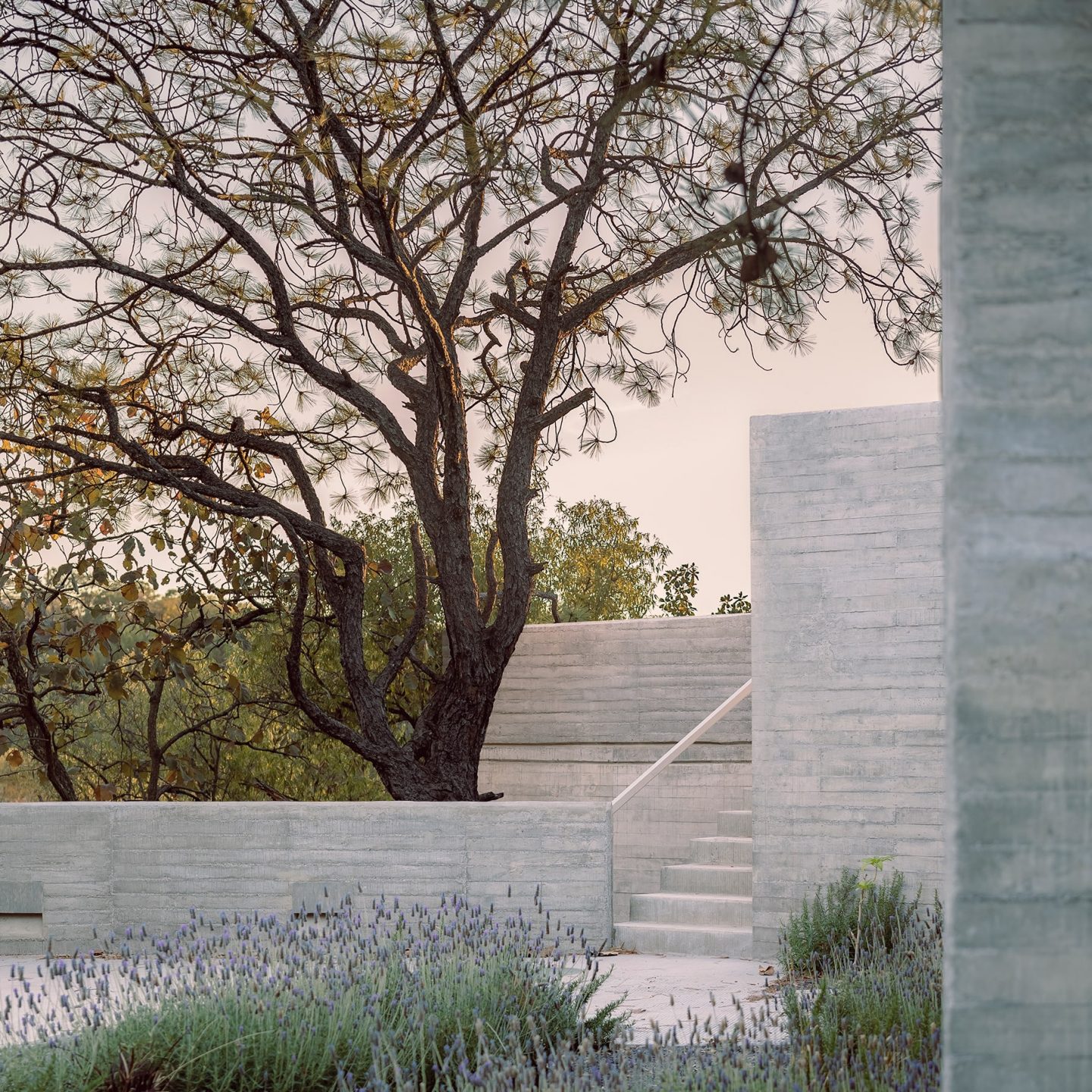 Amidst Woodlands, Casa Amapa's Architecture Reflects On The Origins And Future Of Cohabitation
In a secluded forest near Guadalajara in Mexico, architecture firm Pérez Gómez Arquitectura has completed 'House Amapa', a minimalist concrete house that appears to emerge naturally from the earth.
"Casa Amapa was born from the imminent, and perhaps utopian, need to return to inhabit the forests," explains the firm to IGNANT. Built with the intention to keep the existing woodland as untouched as possible, the house's structure follows the rough topography of the sloping site, embracing the landscape and immersing the volume into the forest. Informed by a Brutalist aesthetic, the dwelling is split into two interconnected levels in dialog with the surrounding nature—one which, the firm explains, "with time will erase the lines that today separates them, becoming impossible to define where the architecture ends and the forest starts."
The lower level contains the living spaces; a kitchen, dining area, living room, master bedroom with an ensuite, plus two guest bedrooms—each providing different views of the hills, while the upper level features a sequence of roof terraces, viewing platforms, and a small garden, described by the firm as "sites of coexistence, reflection, and connection with the outdoors". Featuring concrete and brick walls, interiors and exteriors have been kept pared-back and raw, interrupted only by floor-to-ceiling openings and skylights that let natural light and the stunning scenery in.