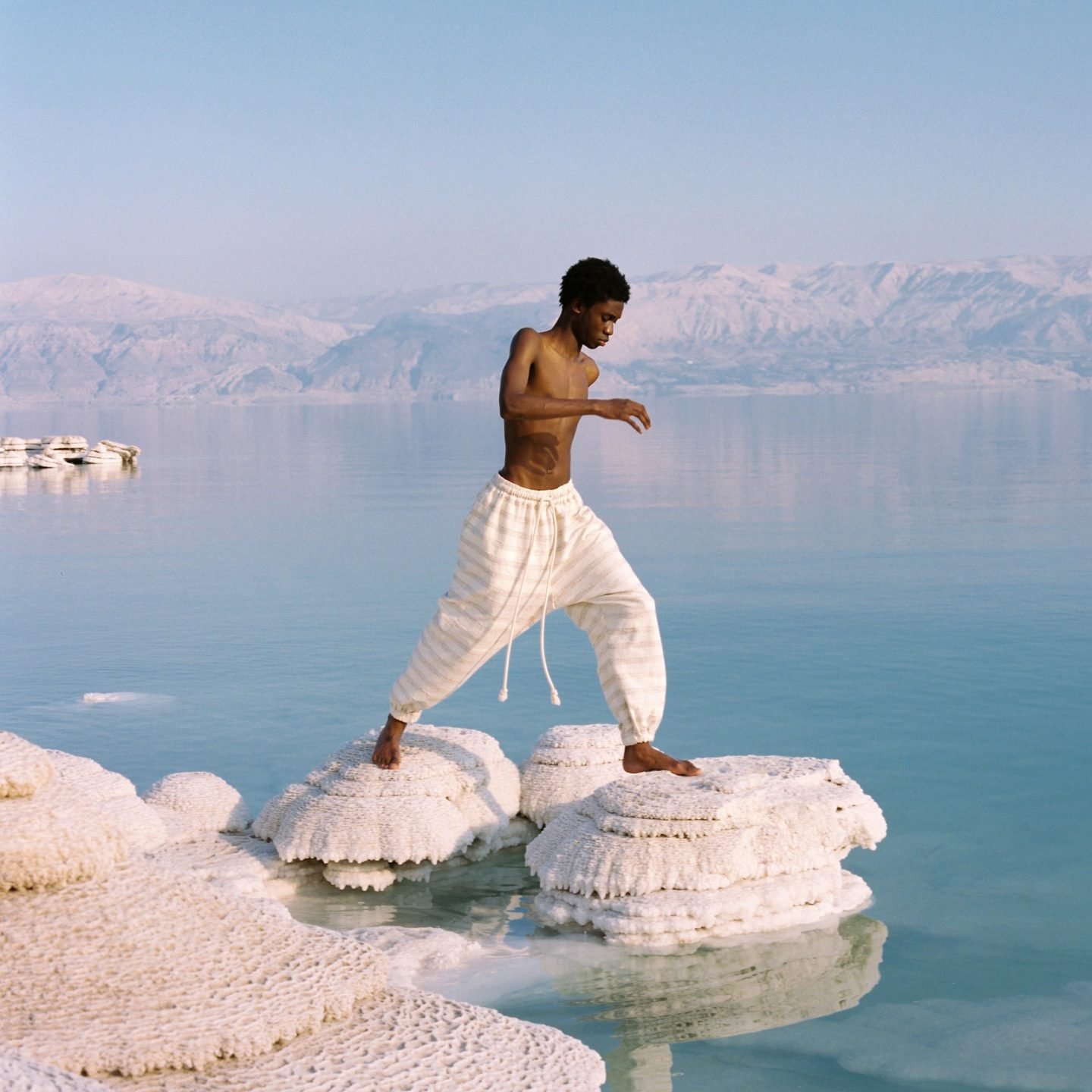 Through The Lens Of Dudi Hasson, COMMAS' New Campaign Embraces The Beauty of Nature
Paris and Tel-Aviv based photographer Dudi Hasson has shot the new Spring/Summer 2022 campaign for Sydney-based resortwear label COMMAS. Captured on the shore of the Dead Sea in Israel, the ethereal images combine soft colors and scenic nature in an intimate dialog with the classic silhouettes and textures of the collection.
Hasson traveled to the majestic salt rock formations at the Dead Sea to capture model Ibrahima Diaw, as he immerses himself within the otherworldly beauty and vastness of this natural sanctuary. Shot on film as the sun rose above the water, the soft tones in the sky and seascape add a delicate hue to the compositions, creating unique images and a beckoning sight that invites the viewer to take pleasure in the stillness that surrounds them. The beautifully crafted images speak to the essence of the Australian resortwear brand, highlighting the refinement and elegance of its heritage signatures, which include hand-painted silks, heavy-woven textural linens, and relaxed soft tailoring.
"The real inspiration for this collection is the energy of the sun and the significance of new days," says Richard Jarman, the brand's creative director. Designed as an ode to the minimalist forms of 20th century Modernist painter Milton Avery and the beauty of the Australian coastline, the new holiday-inspired separates harmonize with the scenic Middle-Eastern location through their abstract motifs and muted colors, creating a sense of timelessness that lets the mind wander.