Celebrating the life and work of revered French sculptor César Baldaccini (1921–1998), New York City gallery Salon 94—in collaboration with Fondation César and Dayan Rohatyn—has presented a retrospective exhibition of his large-scale works, titled 'César: Sacred Anarchy'.
Honoring the centenary of the artist's birth, the exhibition ranges from his Human Imprints from the 1960s and Expansions from the 1970s, to his Championnes and Compressions
conceived throughout his life. "Since the start of César's career, the complex and performative nature of his practice has captured the attention of even the most suspect of viewers, which included James Baldwin," explains a statement from the gallery. Underpinning 'César: Sacred Anarchy' is Baldwin's articulation of César's artistic contributions. The pair first met in a nightclub in Paris in the 1970s, where the esteemed American writer enjoyed the artist's work from their first encounter, in particular César's piece titled 'Pouce'—a massive marble sculpture based on César's own thumb. (A towering bronze version of Pouce (1965/1988, cast 2019) is part of Salon 94's exhibit.) It has been said that this sculpture expresses César's irreverence for the high art world, giving the thumb, so to speak, to the French postwar milieu.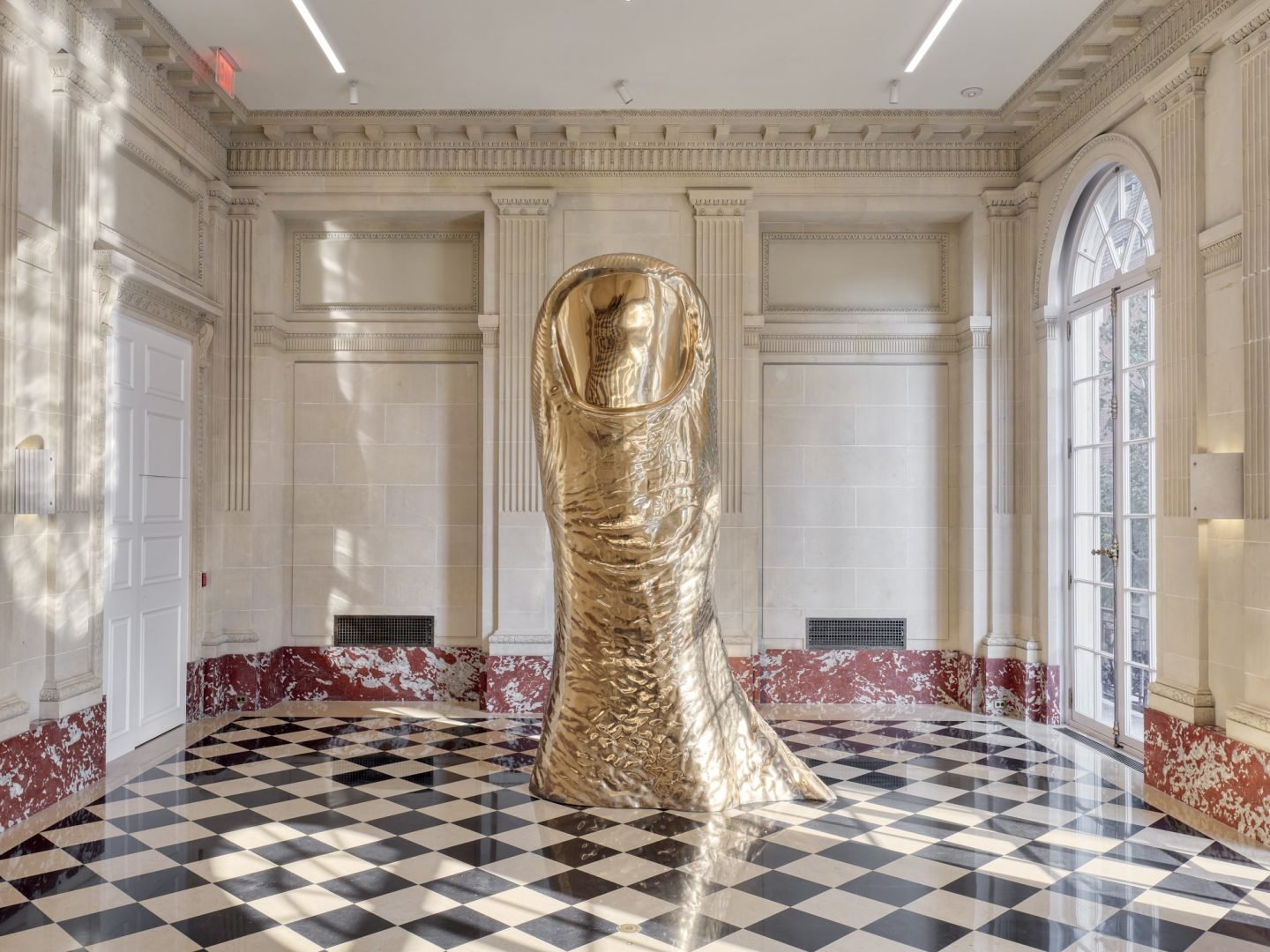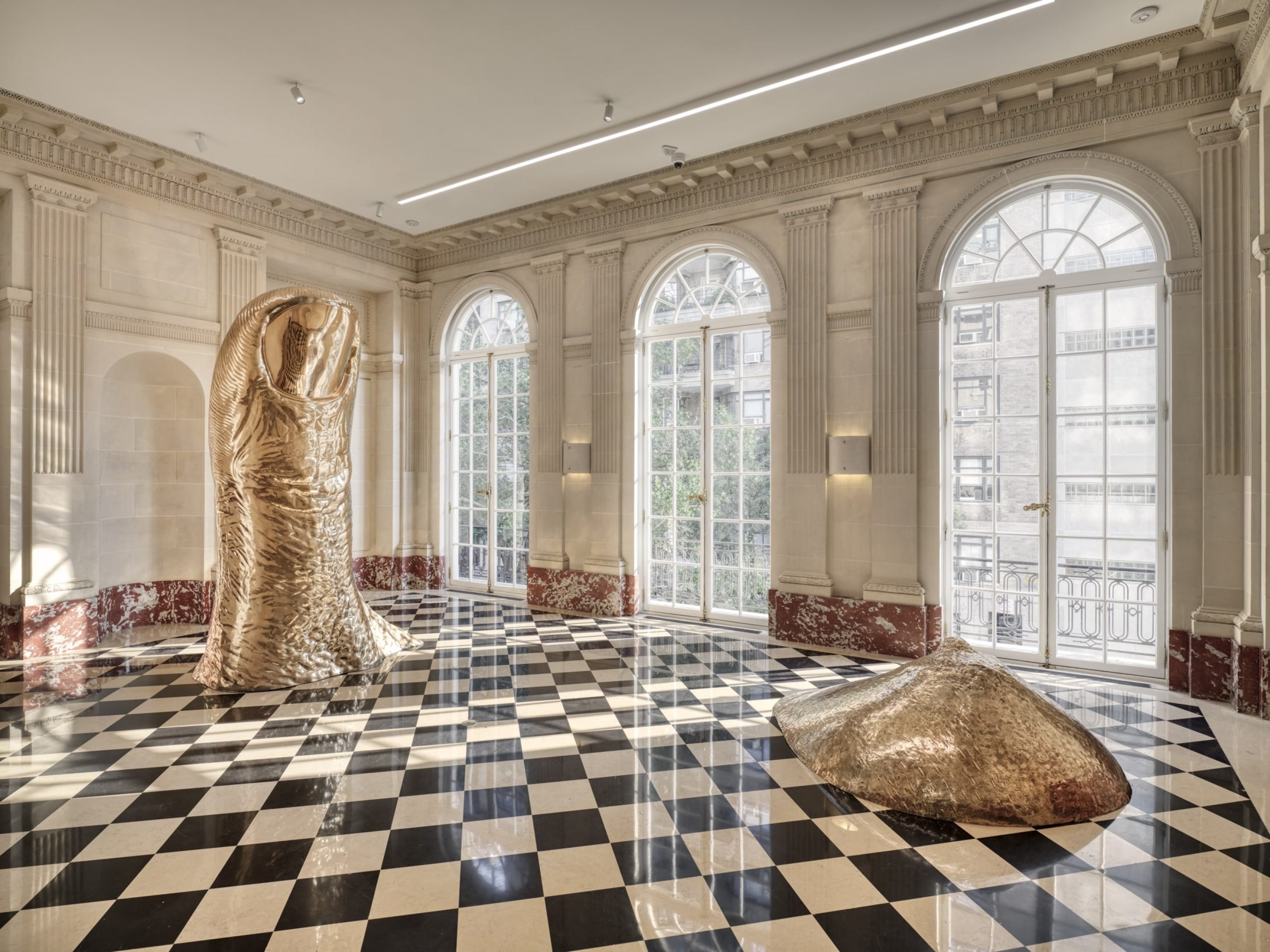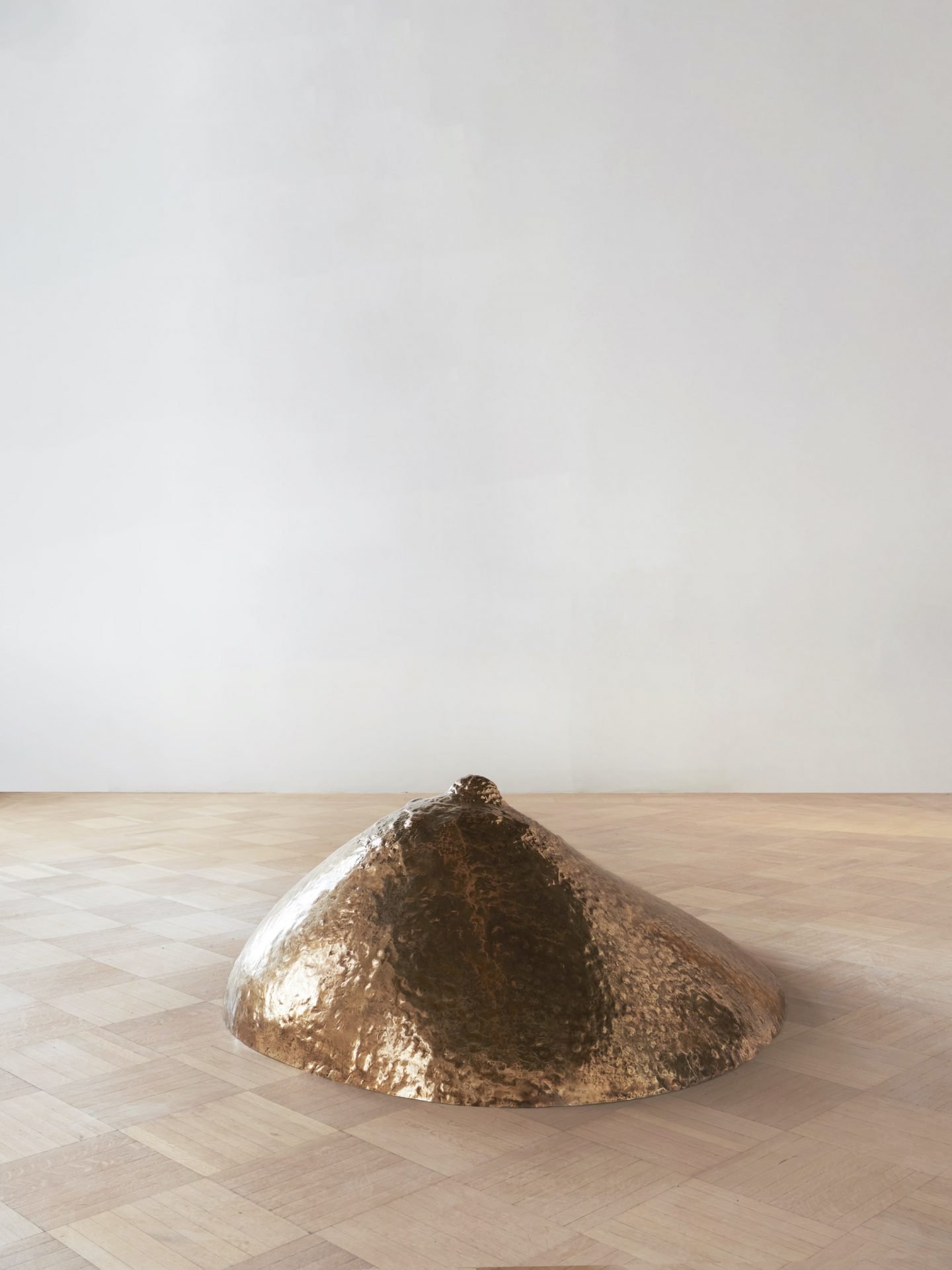 The exhibition's title is borrowed from a line in Baldwin's essay 'Compressions: The Man and the Machine' published in French in 1973, in response to Baldwin's observation of the creation process of one of César's works, 'Compression'. To create the piece, César had a brand new motorcycle crushed down in a machine, to which Baldwin wrote of witnessing the incredulous experience: "As they were staring at the scene, it was not clear in their eyes whether what they felt was hatred, envy, or simply some kind of sacred anarchy, a need for liberation resulting in an urge to destroy as well as create." With this passage, Baldwin has conveyed the various tensions that César's art stirs up: by mashing a motorcycle into a rectangular form and transforming an unmalleable machine into an artwork, César has also sabotaged a hypermasculine symbol of American idealism.