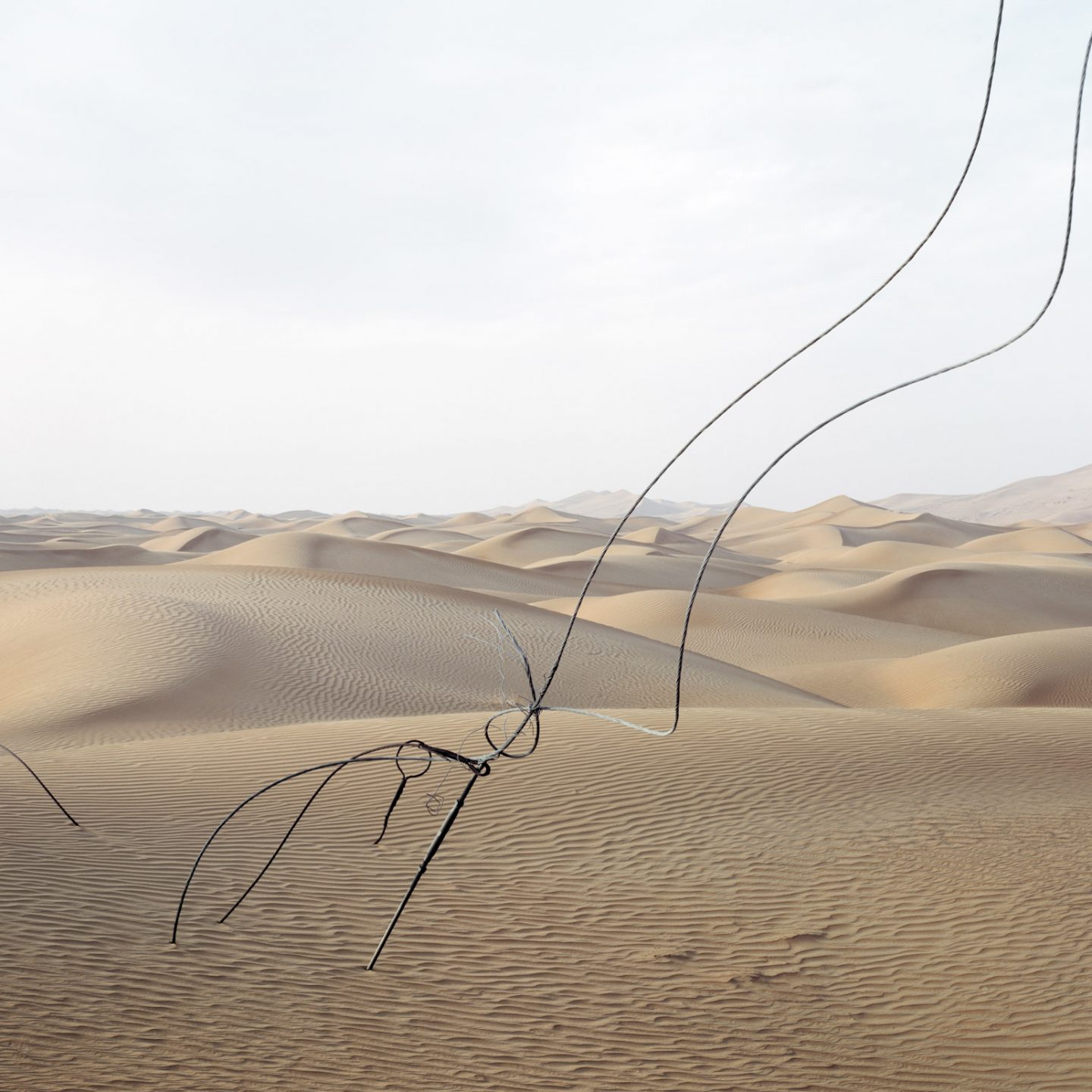 Depicted Through Poignant Landscapes, The Grim Reality Of Consumption By Richard Allenby-Pratt
Typically, nature offers us humbling respite against the stark realities of life; we find the sublime in tiers of clouds, in the sun setting behind mountains, or in the curves of sand dunes in a desert. Yet what happens to the authenticity of this human phenomenon when our own actions are destroying such places?
At the heart of British photographer Richard Allenby-Pratt's eerie and arresting landscape series 'Consumption', is an exploration into this issue. The artist, who spends his time between the UK and the Middle East, considers the holistic impact of how our everyday decisions as consumers impact the environment, while longing for a better situation. Since 2011, Allenby-Pratt has photographed the changing environment of the United Arab Emirates, researching the region with the aid of satellite imagery to investigate the places where human development—both urban and industrial—has impacted the ancient landscape. "I refer to it as 'ancient' because much of the landscape had never previously been utilized by humans, except perhaps for the grazing of goats in the mountains and camels in the deserts," he says. "We think that the only route to our future security is perpetual growth, because we think that this world has infinite space and infinite resources. Why are we doing this?" He asks.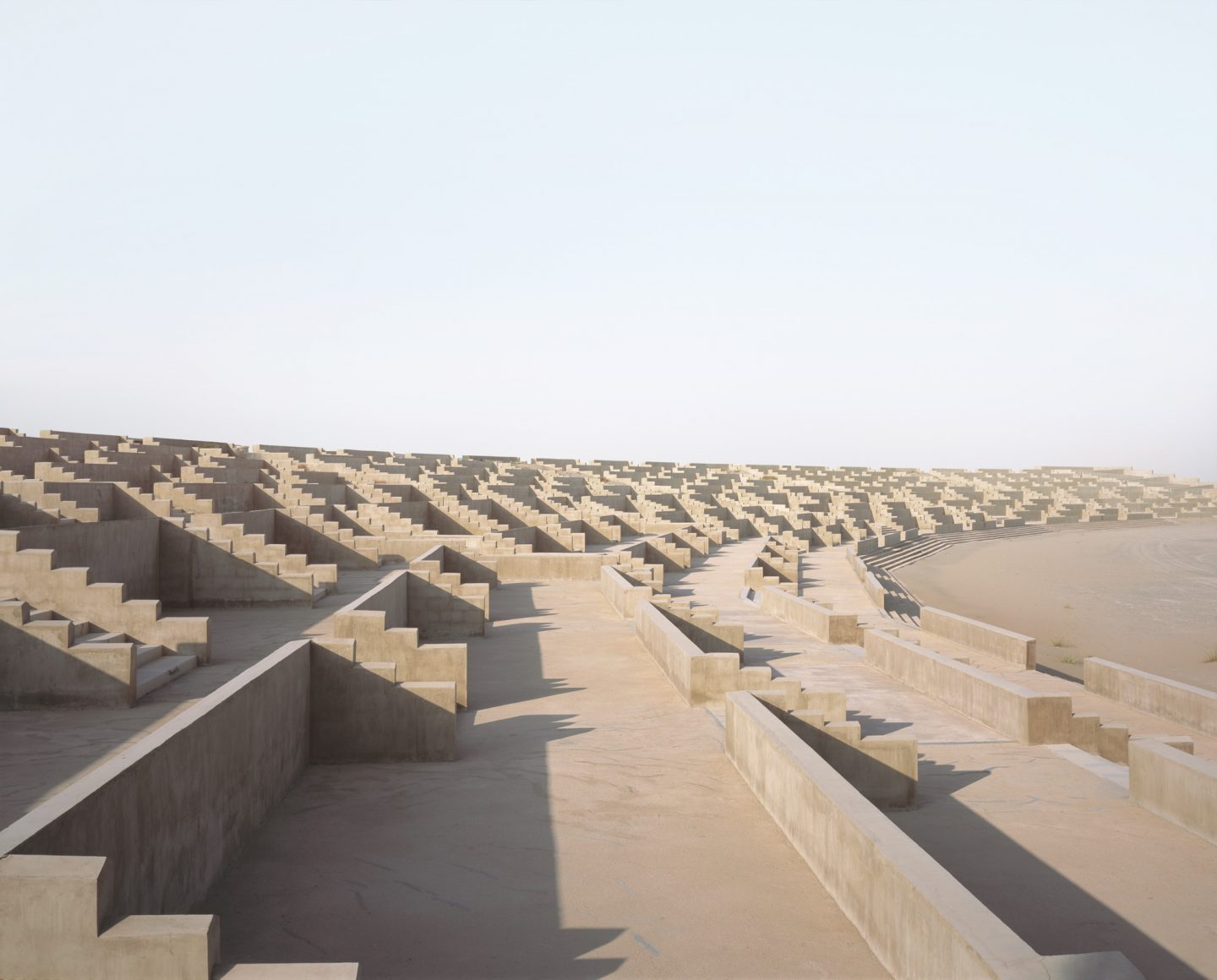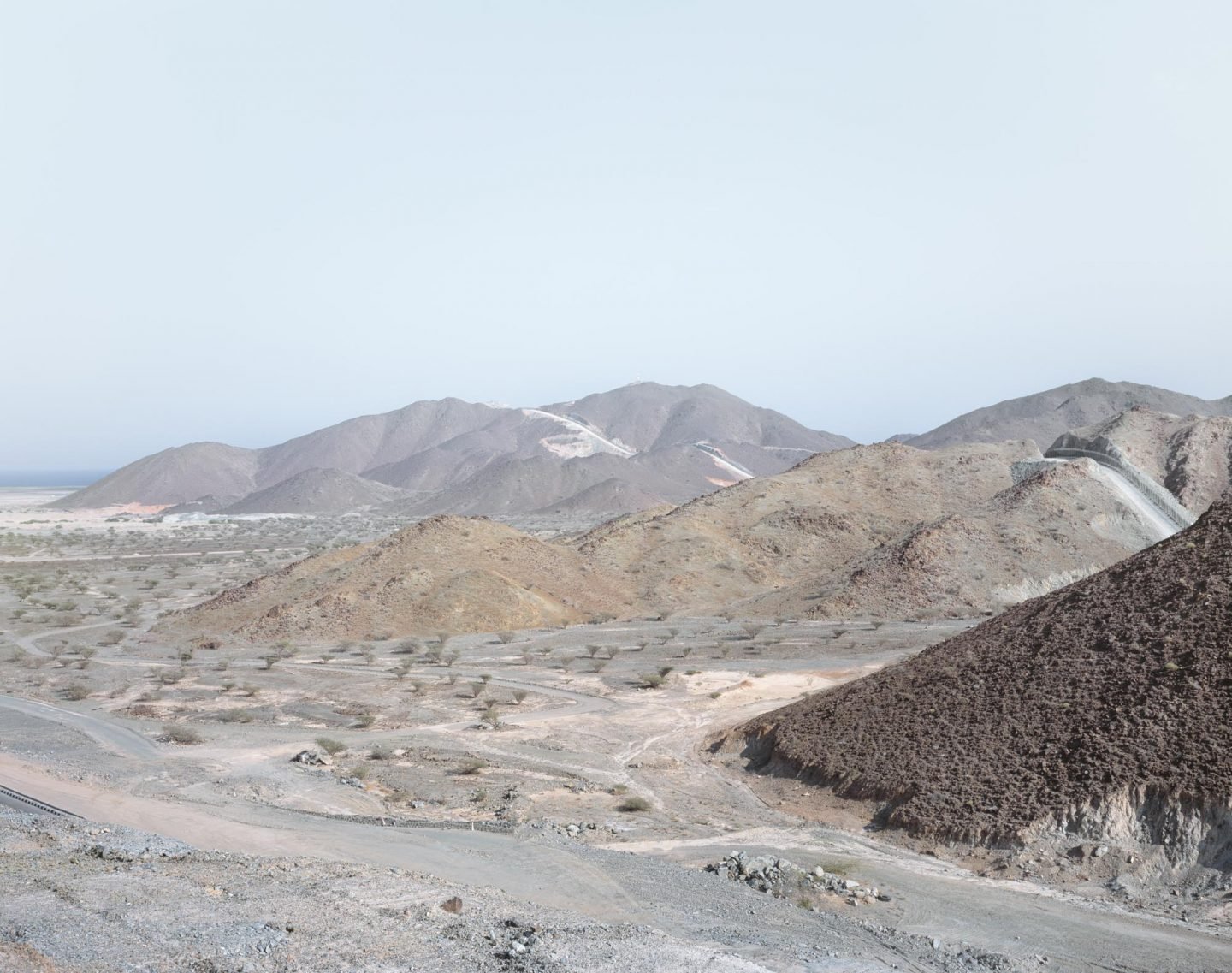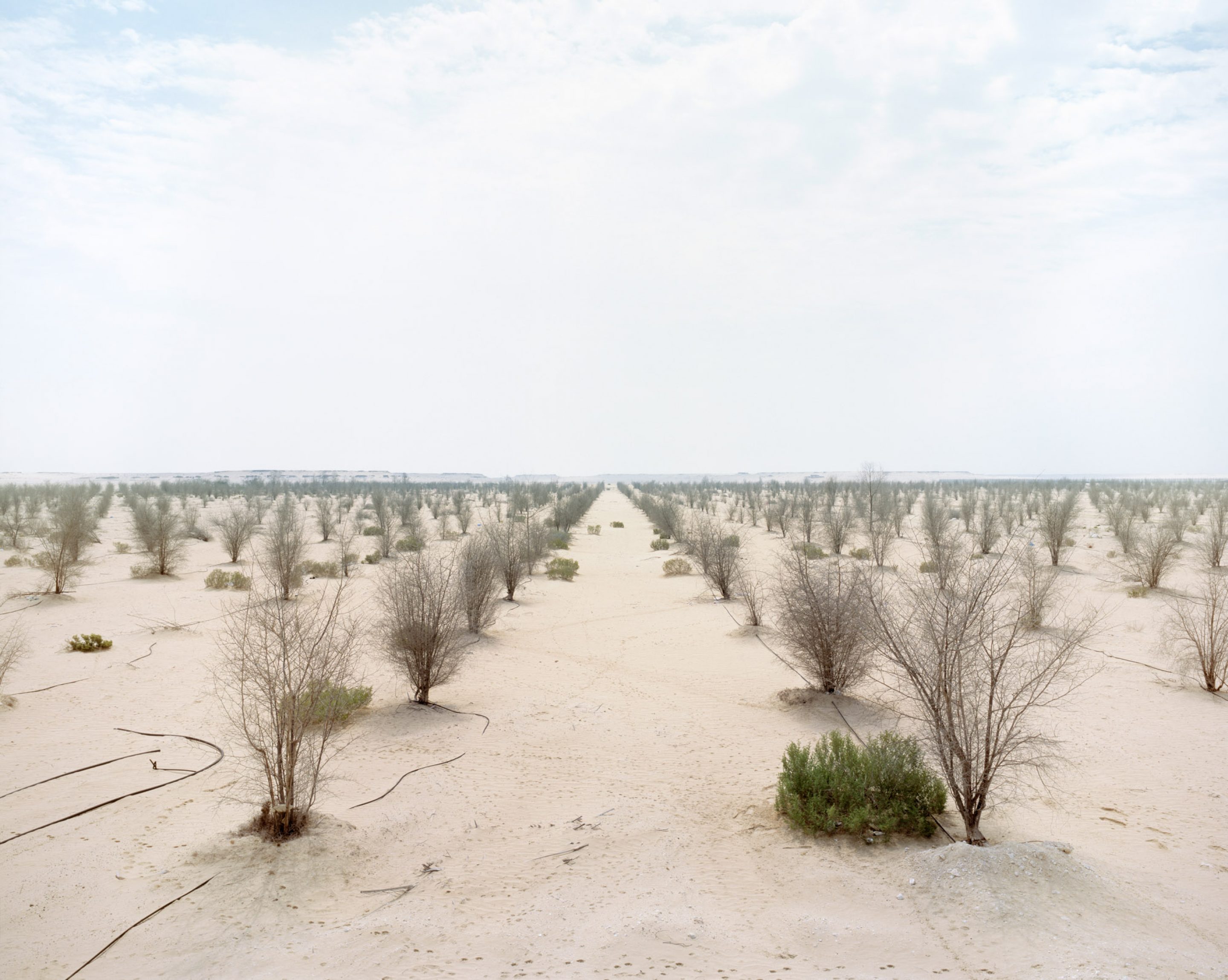 The UAE is less than half a century old; before the formation of its federation, the region had only really changed on a geological timescale—"a timescale so vast that the human mind cannot even begin to perceive it," he explains, "and yet, in one human generation, we have altered or in some way touched, almost every square kilometer." In the series, Allenby-Pratt depicts exactly this disruption, with otherworldly scenes that seem both futuristic and as if time was standing still. He portrays structures that should appear totally out of context, if not for human intervention: endless fields of solar panels and carparks, nuclear facilities under construction, and power lines far out into the ocean, are just some of the creations humankind applauds as progress, while ignoring the more vitally important creations of nature.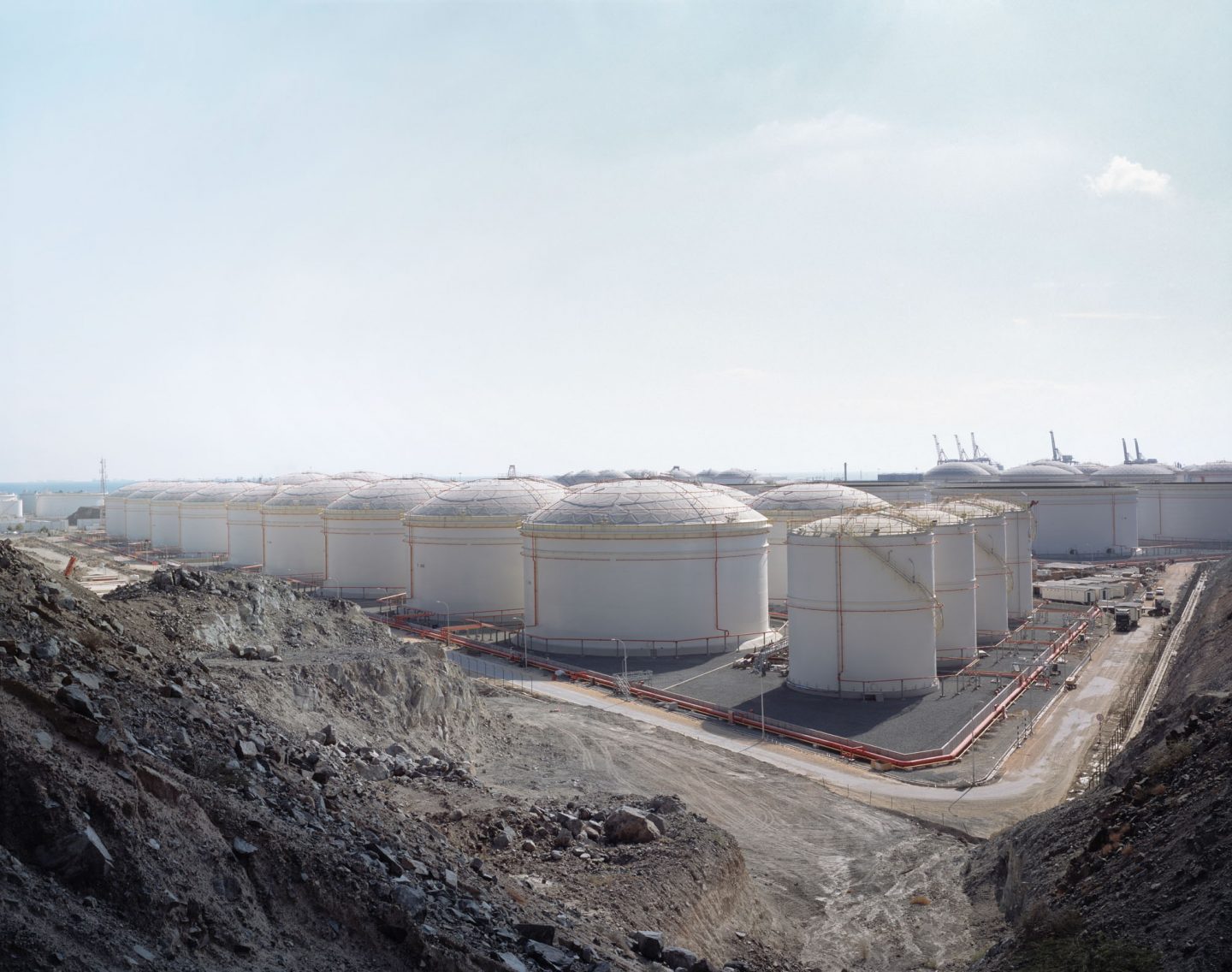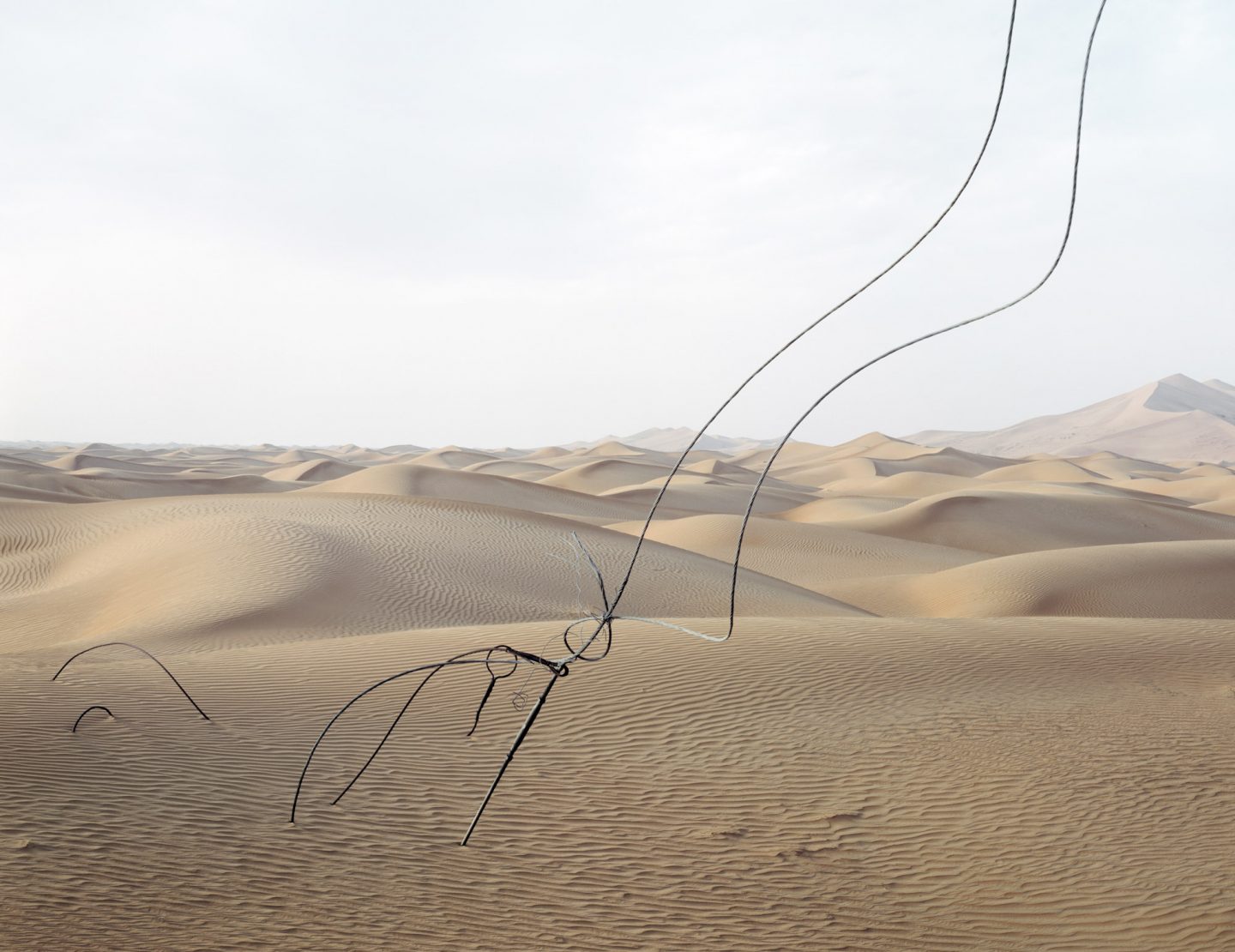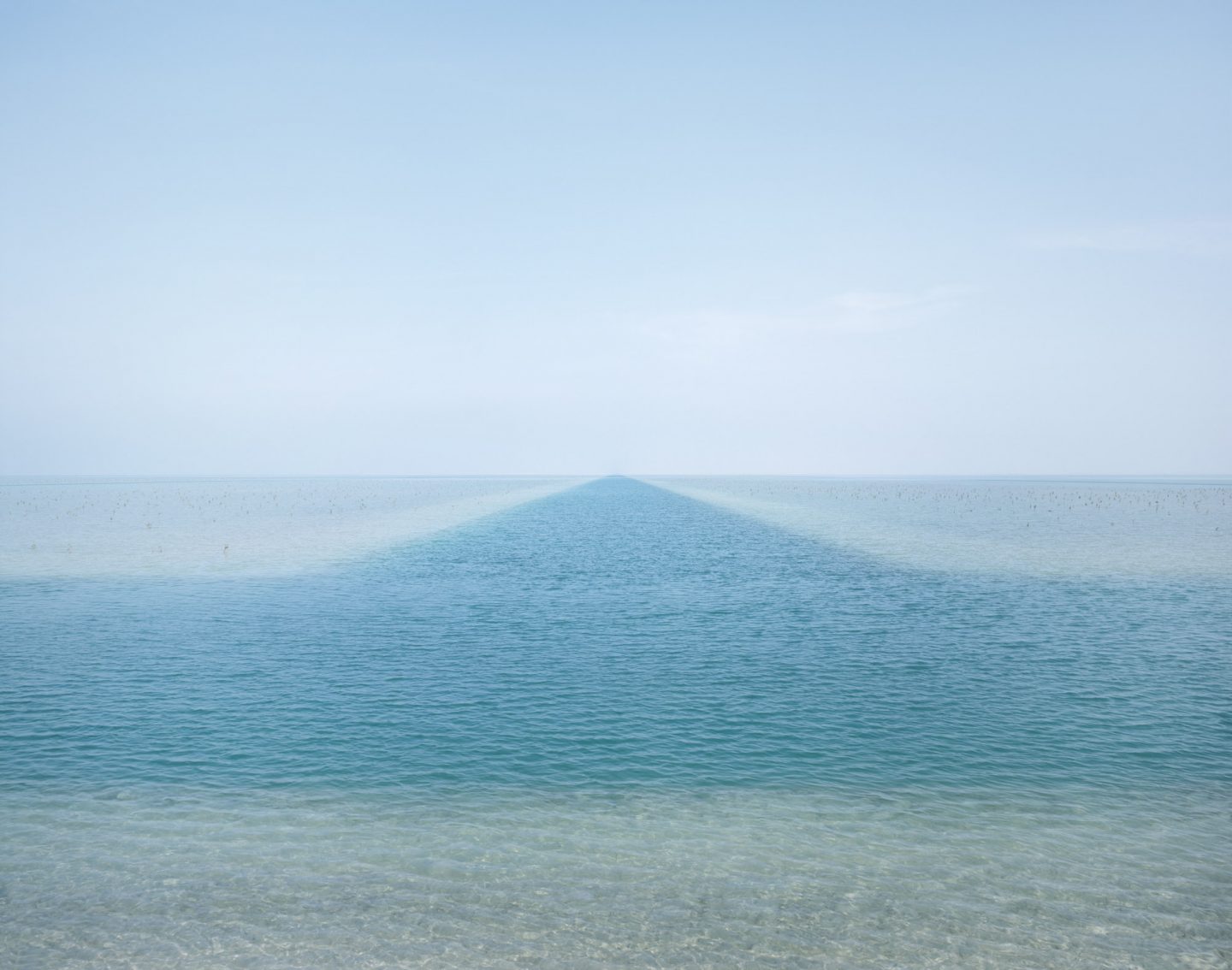 Complementing the imagery is a series of personal reflections where the photographer highlights some of the contradictions and mistakes we make as the flawed, contemporary people we are. "We eat 2000 calories a day more than we need and then work it off on an electric powered machine; we think it's normal to pay the same for a liter of water as petrol; we don't mind being the victims of corporate policies of built-in obsolescence, because we live for new products," he asserts. Yet while we face a litany of such burdens, these realities should not cause limitations in us; rather, they should galvanize us into action, for future generations to come.