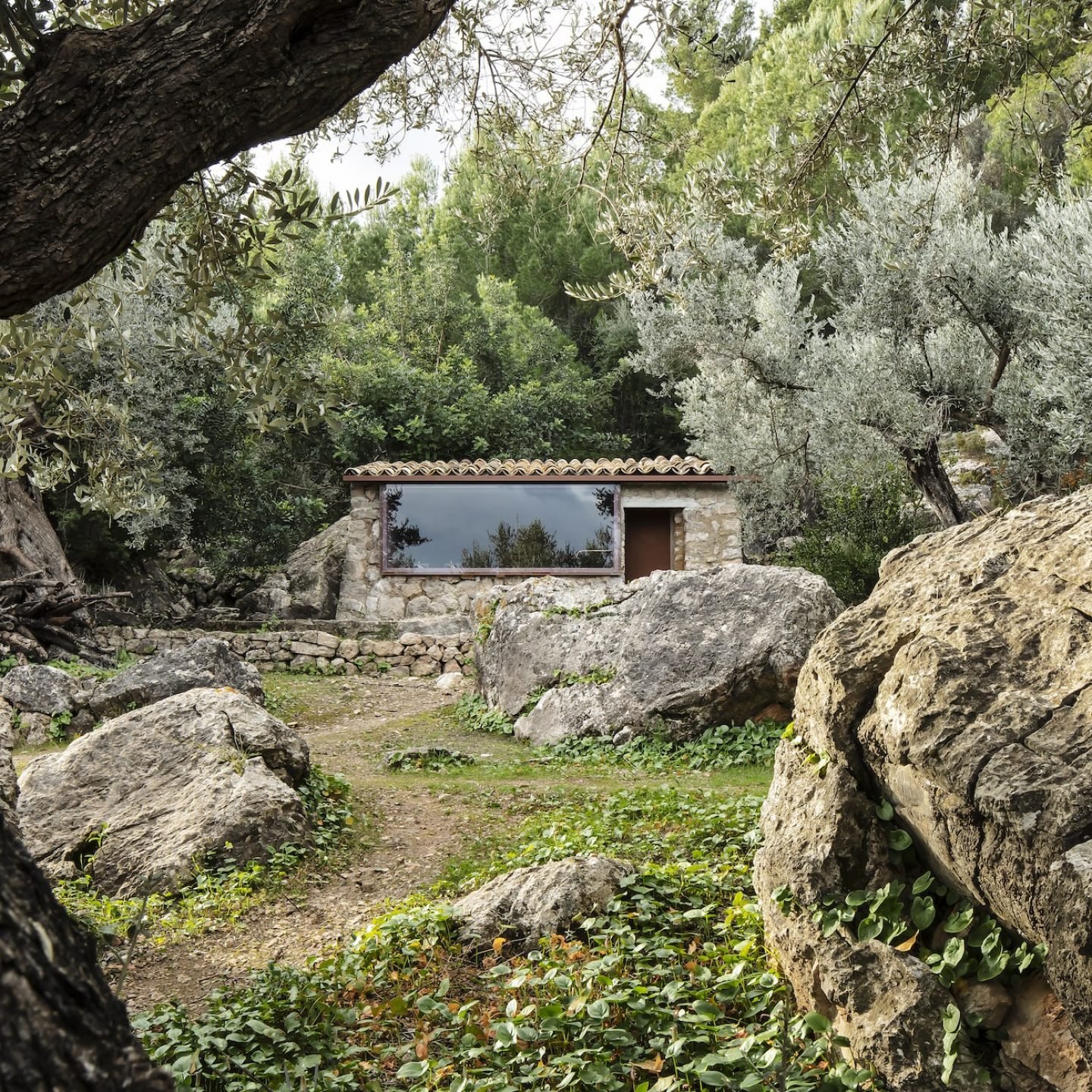 Mar Plus Ask Designs Two Hidden Retreats Surrounded By Olive Trees In Mallorca's Mountains
In Mallorca, one of Spain's Balearic Islands in the Mediterranean, local firm Mar Plus Ask has created a small, off-grid retreat from two separate dwellings that were designed around large boulders and olive trees, called 'The Olive Houses'.
Located high up in Mallorca's Tramuntana mountains, 'The Olive Houses' were created with minimal intervention to the rocky plot of land. The retreat comprises a Pink House and a Purple House—the pink accommodates the sleeping quarters, while the purple features the kitchen area and the restroom, built from a former tool shed with stone walls. "The stone terrace walls and gentle trimming of the olive trees are the sole sign of human intervention in this beautiful example of Mallorquin landscape," the firm explains. Beside the Pink House, an open shower uses rain water collected and filtered on the roof and illuminated naturally with a skylight. The walls, floor, and ceiling of this space were rendered in blush-pink stucco, as the studio felt the color works well with the pale green shade found on an olive tree leaf. On the side of the house, there's also a large sink, which is formed from the rock. The houses are powered only by solar panels and the water comes from the water spring on the plot.