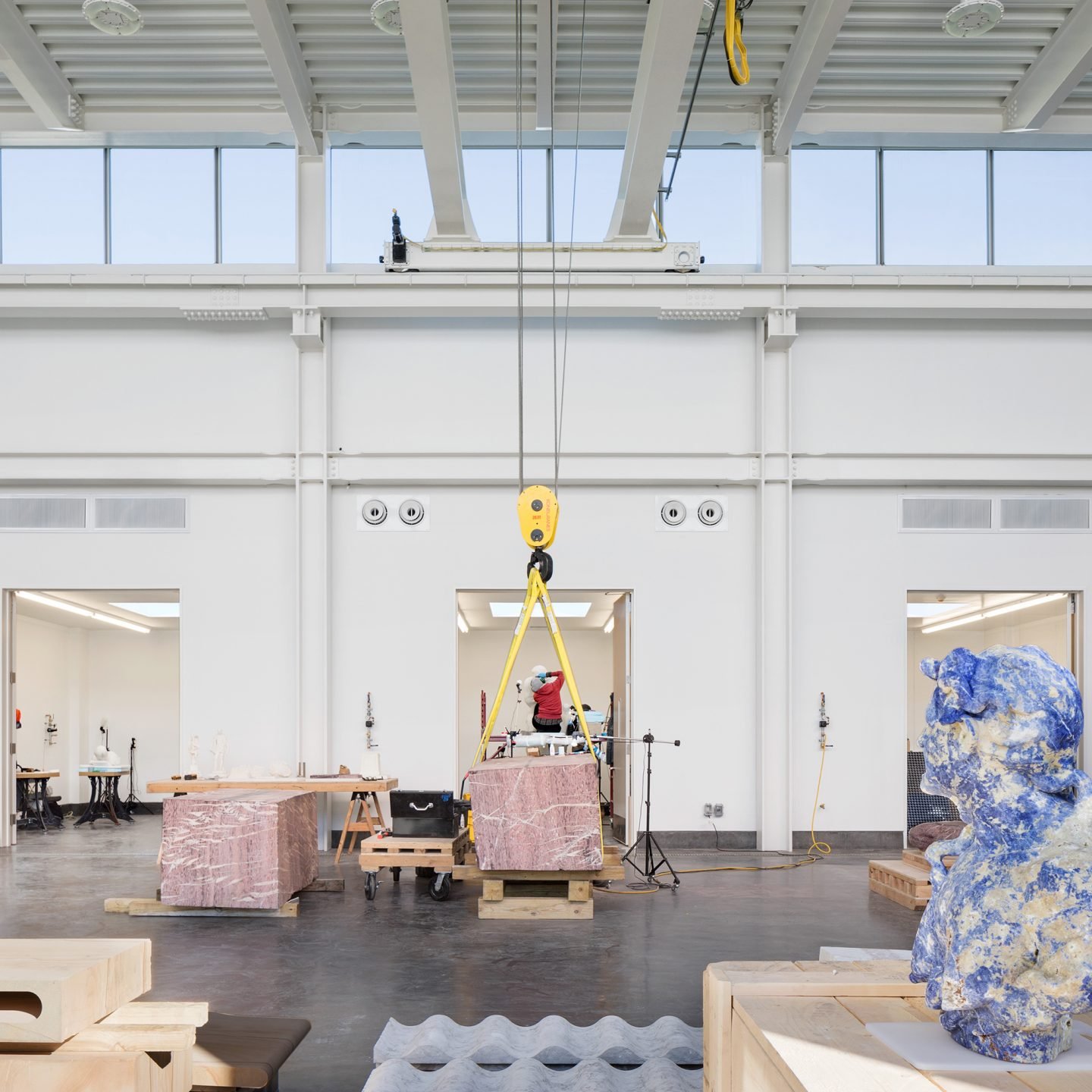 Andrew Berman Architect Designs Impressive Multifunctional Studio For A Brooklyn Artist
New York firm Andrew Berman Architect has built a colossal, minimal studio for Brooklyn-based sculptor Barry X Ball and his team. Designed to be a large hall for rough stonework, the facility functions as a multi-purpose space in which the complex artworks can be created from start to finish.
"This project was the opportunity for the artist's entire workflow to be brought onto one site for the first time in his career," explains a statement from the firm. Built off an existing warehouse in Brooklyn's Greenpoint neighborhood, the facility is a tiered, three-storey complex, composed of a series of flat-roofed, black and gray volumes combined together and concealed from the outside via a corrugated-metal screen. The vast space enables the artist to run all parts of his complex and multi-stage business: including storing massive marble blocks, cutting them with high-end machinery, photographing the finished works, and shipping them to clients. "A forecourt allows for the delivery, handling, staging, and storage of multi-ton stone blocks," add the architects.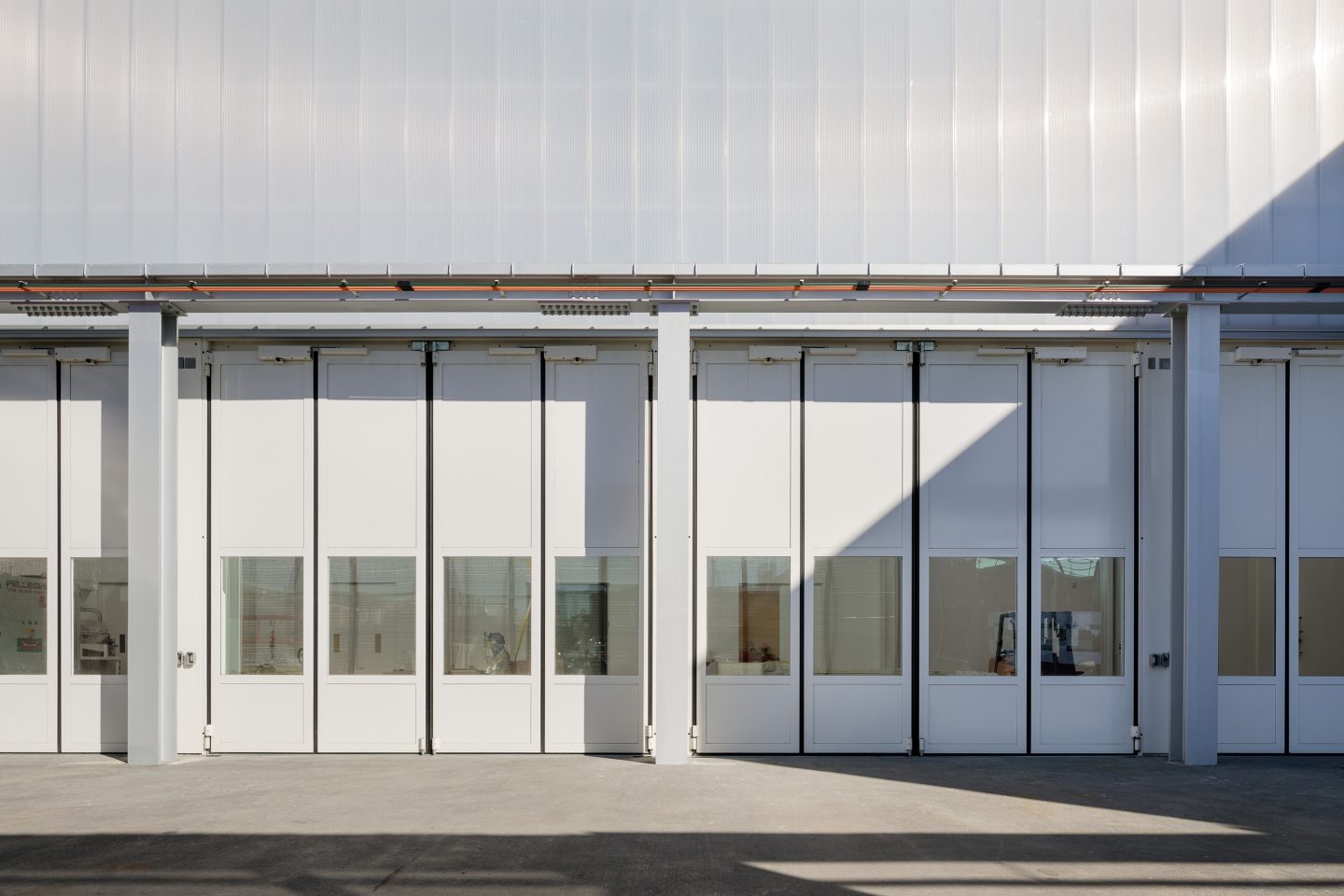 A row of white pivoting walls with windows allows for easy movement between the outside and interior work stations, while bringing natural light in. The architecture also allows for flatbed trucks to drive into the building and for the raw stone to be maneuvered through the facility via two 20-ton bridge cranes. "Various studio and work spaces are provided for mill programming, digital imaging, photography, woodworking, metal working, sandblasting, hand carving and exhibition," says the firm. Other rooms include a staff break room, a library and bedrooms for guests on the first floor, while the top floor features an open-plan kitchen and a living room for events and meet-ups. A covered patio and a planted roof overlooking the city "return greenery to an area that has long been without it," they add. Throughout, white walls and concrete floors heighten the industrial feel of the project.