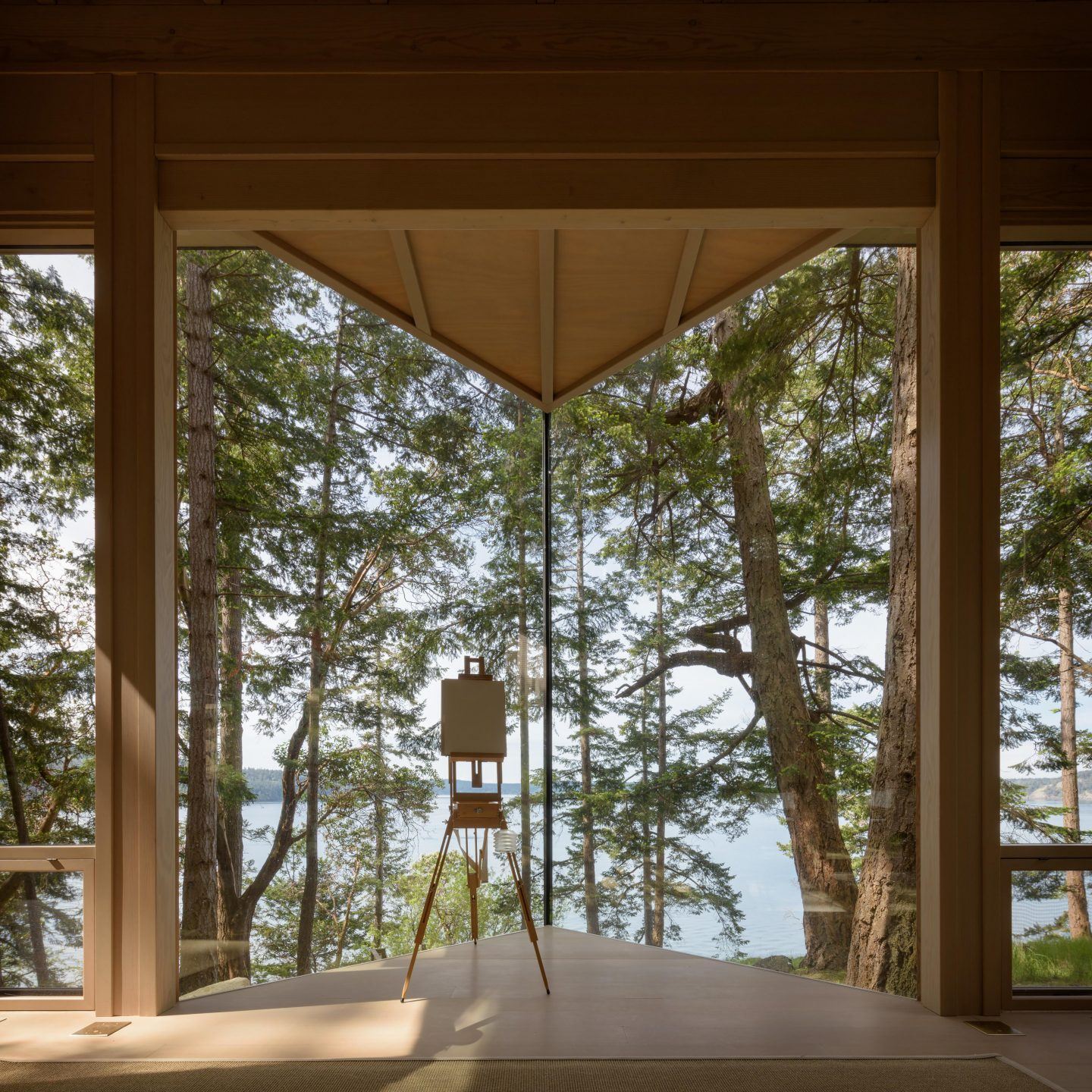 Olson Kundig Designs A Picturesque Artist Studio On A Remote Site On Blakely Island
American architect Olson Kundig designed 'Blakely Island Artist Studio', a compact, wood-frame cabin that maximizes its tranquil forest views, while overlooking the water in the San Juan Islands in northwest Washington State.
The one-room residence offers an adaptable space as an artist studio or a guesthouse. Positioned on a sharply sloping site, the back of the structure nestles into the hillside bounded by existing trees and boulders. The versatile projects of the firm span across many categories – from large-scale cultural venues such as museums to churches, wineries, and residential homes, this project marks a considerable decrease in overall size—measuring at just 450 square feet.
The front side cantilevers out over the sloping plot of land, with its open space blanketed on three sides with floor-to-ceiling glass walls. This area opens the cabin to "sweeping views of the water and islands beyond, along with creating an inspiring spot to set up an easel," explains a statement from the firm. A low interior wall delineates the studio area from a micro-kitchen and bathroom. "Ultimately when standing in this cabin, the awareness falls not on the interior spaces, but instead on the surrounding trees and the expansive seascape below," they add.