On a gentle slope in the residential community of Baiie-D'Urfe, at the southwestern end of the island of Montreal, 'NORM Residence' is a tranquil, light-filled home recently renovated and expanded by Montreal-based firm Alain Carle Architecte.
Originally, the single-family home had been built with no regard for light nor connection to the green landscapes that encircle it. The firm set out to remedy its positioning problems and extend its surface to provide a luminous residential space with a direct link to the outdoors. In the new configuration, different intersecting architectural volumes open up to specific landscape components of the lot. Now strategically oriented to the gardens, the sky, or the ground, large windows and openings of varying sizes occur in a rhythmic pattern, giving the house not only a connection to the outdoors, but also a new singularity as well as a sense of isolation from the neighboring buildings.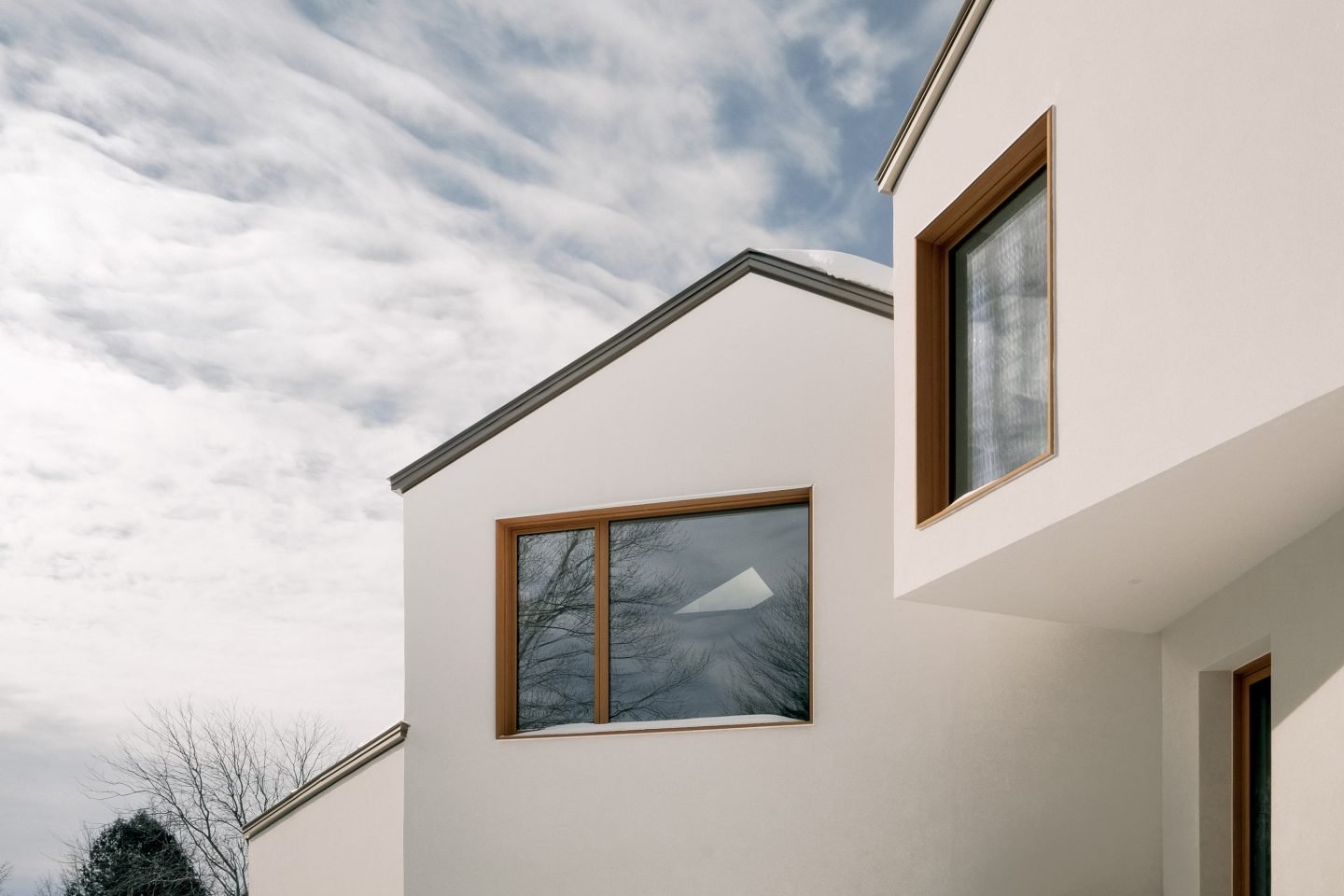 Featuring an open plan layout, the space has been expanded both horizontally and vertically, by taking advantage of the impressive height derived from the slanted roofs and refraining from including partitions or solid barriers. The feeling of vastness is further emphasized through minimized columns, curving shapes, arched doorways, shifting lights, and low furniture. Throughout, the house presents an overall sense of unadorned minimalism and modernism, with white interiors, varying textures, and carefully placed objects creating uniformity that instills a peaceful atmosphere with a sophisticated quirk.