Fashion brand Gräffenberg creates luxurious functional clothes that comfort and nurture the skin. Catalyzed with copper and infused with powerful, non-harmful ingredients such as the antioxidant ubiquinone, their innovative fabric has unique permanent benefits to both our body and environment.
"Our skin serves as a conduit for outside substances to penetrate the body through absorption. The same way it absorbs harmful and toxic chemicals, it can also absorb active ingredients with healing and rejuvenating properties," explain the Gräfenberg founders to IGNANT. Blending fashion and wellness, the young label has devised a unique technology to produce an innovative and sustainable fabric that delivers active ingredients with antibacterial and rejuvenating properties to the body. "Participles of copper oxide are shot into the fiber, creating our G-cotton. This is then intertwined with hemp, a planet-friendly fiber that is produced with less water, zero chemicals, and zero waste. To elevate the antioxidant complex, the fabric is then infused with microcapsules of Coenzyme Q10 to better enhance and freshen your skin." The benefits are multifold and include promoting glowing skin, supporting the production of collagen, reducing the appearance of fine lines, and deodorizing the skin.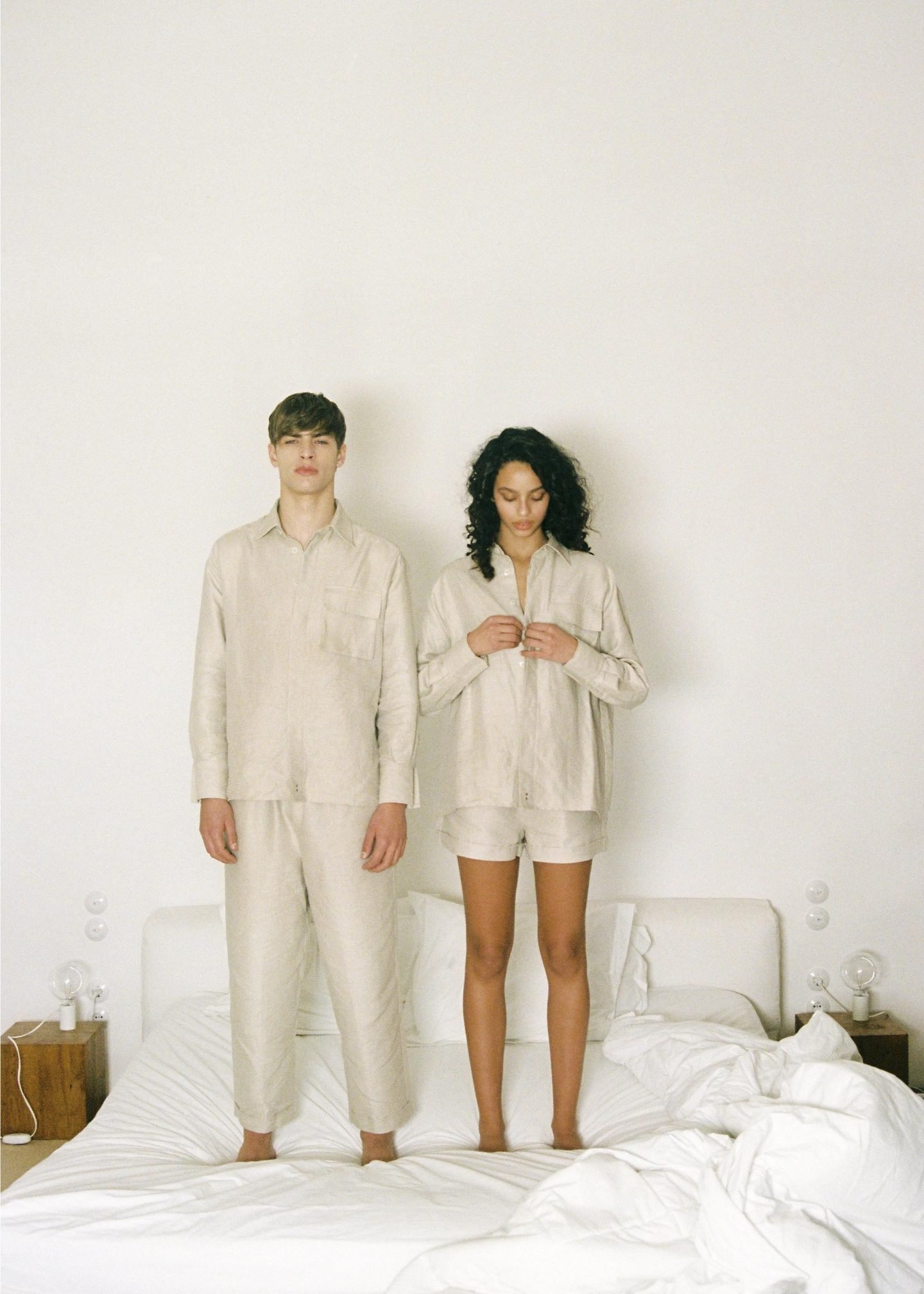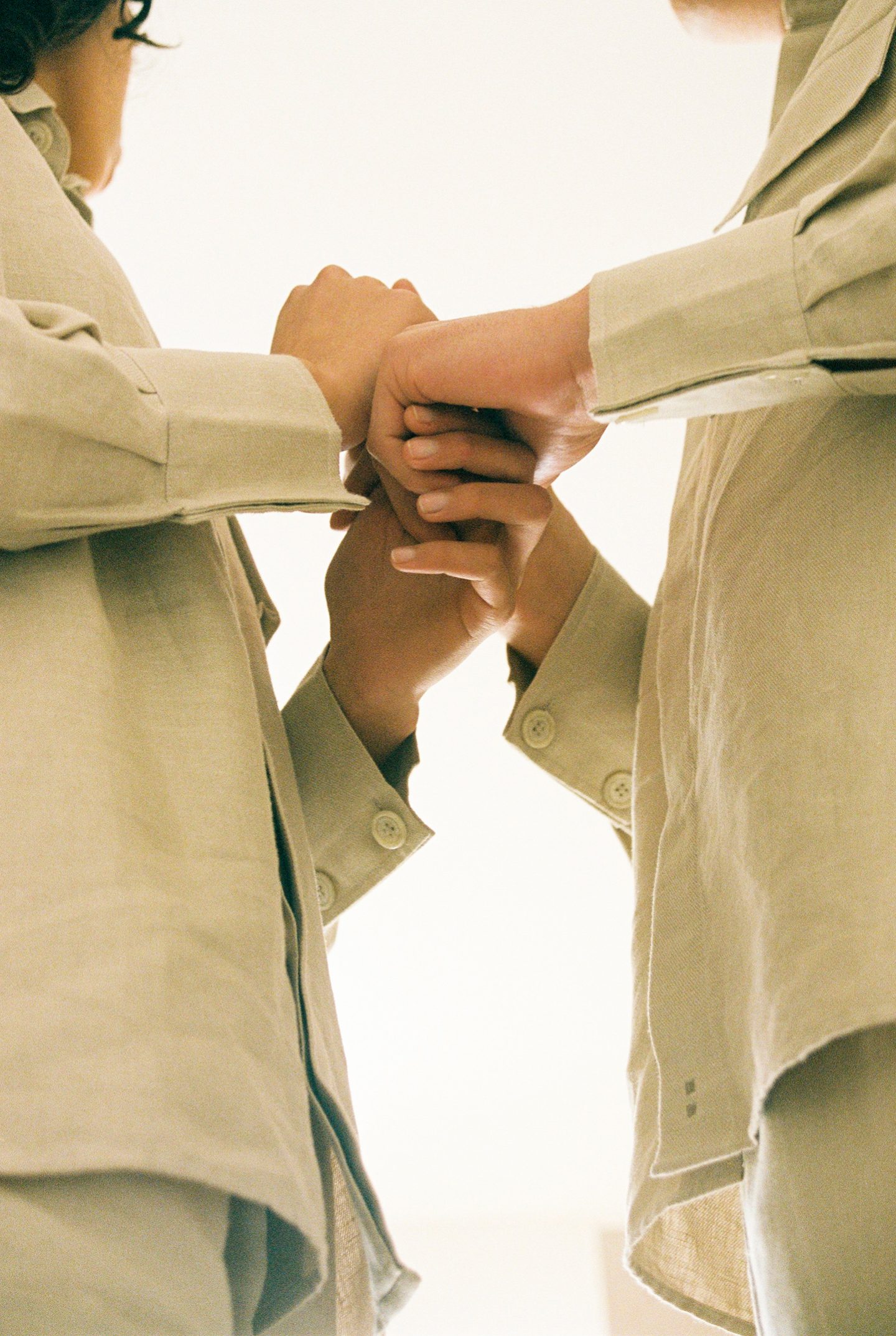 "These antibacterial properties also keep clothes fresher for longer, reducing wash frequency; meaning less water, less detergent, less energy used," the founders add. Sustainability is at the heart of Gräffenberg's philosophy. Available in their natural color, all five pieces from their debut collection Ernst are manufactured in Portugal, with the finest fabrics and raw materials, and assembled with the most advanced and ethical processes in the industry. Including a shirt, a dress, a bralette, pants, and shorts, their collection is made to last without scrimping on style, laying the foundation for the fashion and wellness revolution we all know is necessary.