The Blurred Lines Between Art And Fashion
One of fashion designer Faustine Steinmetz's points of difference is the handcrafted element to her clothing. For a long time, every piece in her collection was handwoven in the designer's studio. When Steinmetz bought her first handloom in 2013, she shortly after started with her very own interpretation of denim. However, in her SS16 fashion collection, the designer started to add industrially-produced clothing to her range in order to launch her label. Her FW16 collection impresses with simple shapes of everyday outfits, interpreted anew through unconventional material combinations. Structure and textiles are of a particular interest to the designer.
Steinmetz's latest collection sees her going back to her artisanal roots to create handcrafted fashion again, blending extraordinary combinations of textures like hand-woven mohair, cotton, metallic yarns and mirrored leather. By producing monochromatic looks, she draws even more attention to the fabric and its processing. Mainly inspired by minimalist architecture, especially that of Isamu Noguchi, Steinmetz's latest futuristic-looking bags are reminiscent of sculptures, too. Therefore it makes sense that the presentation of this season's collection – in the remit of Tate Britain – came with an audio guide. Viewers could see her fashion only through rectangular slots in wide white box constructions.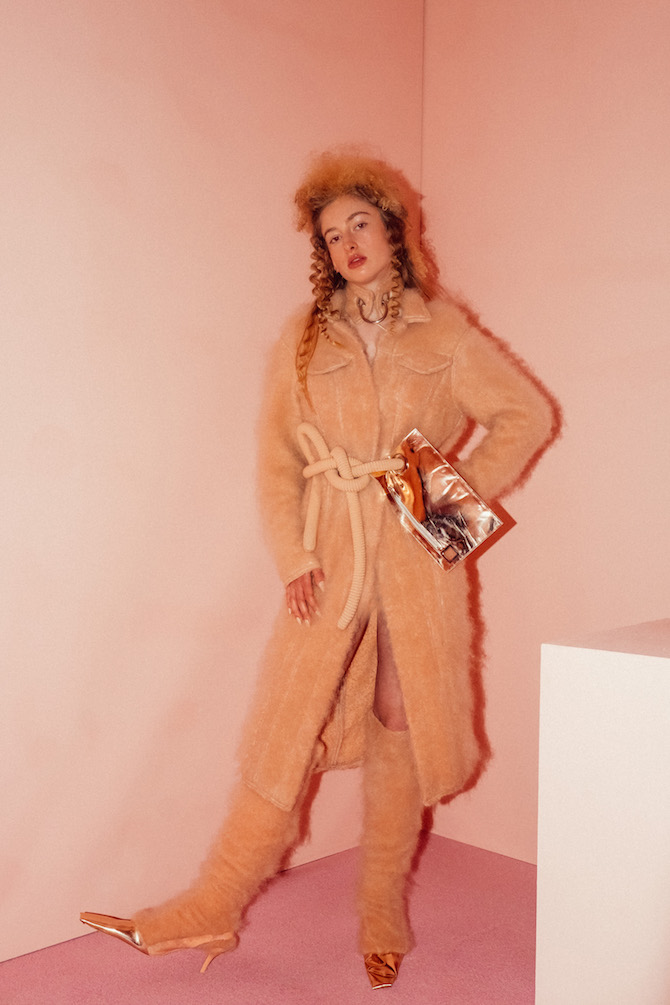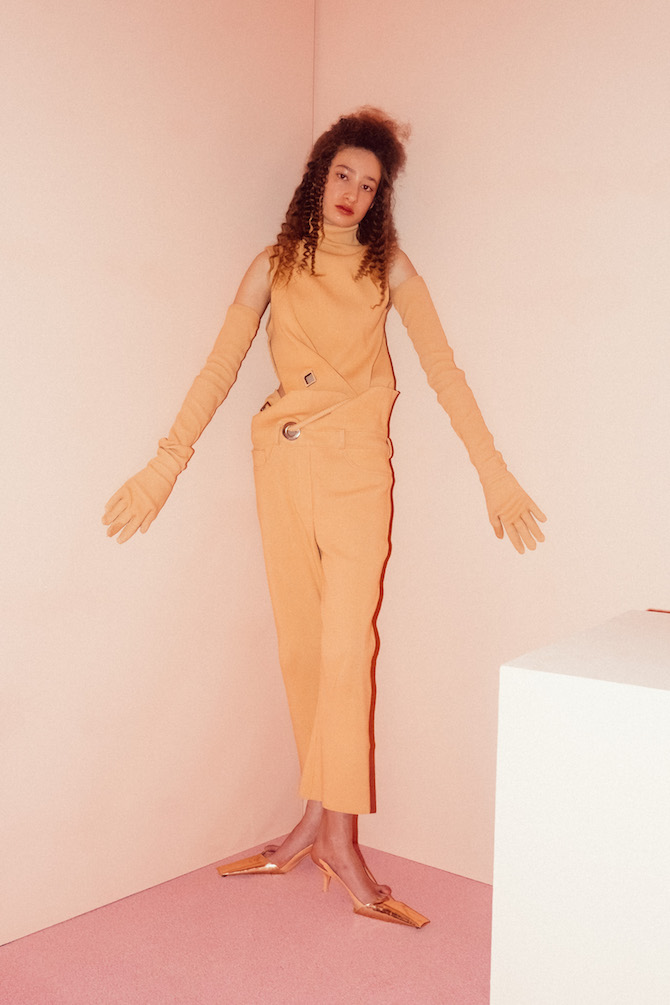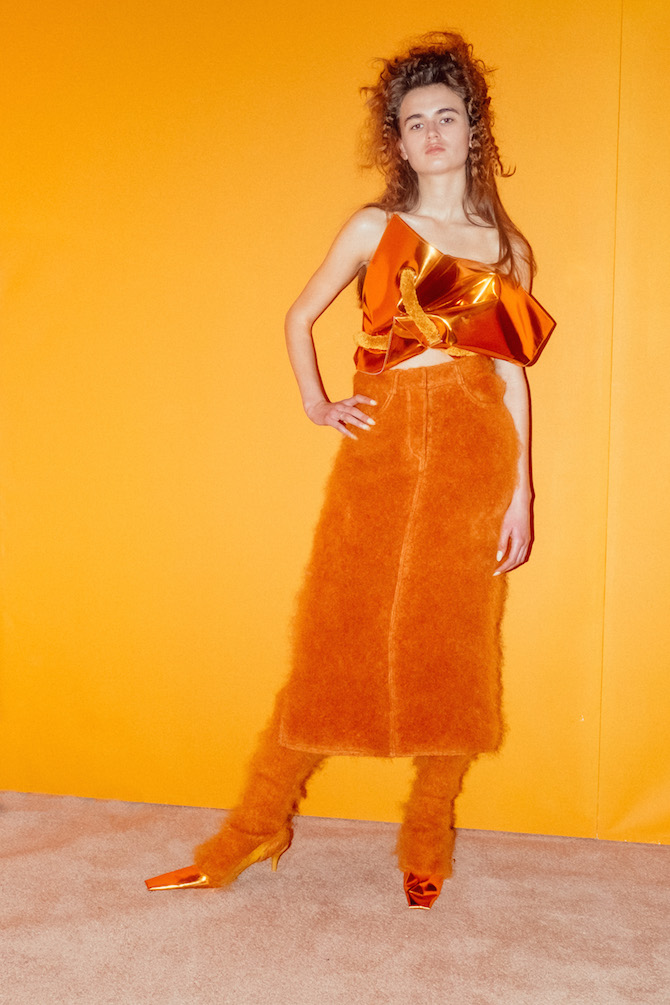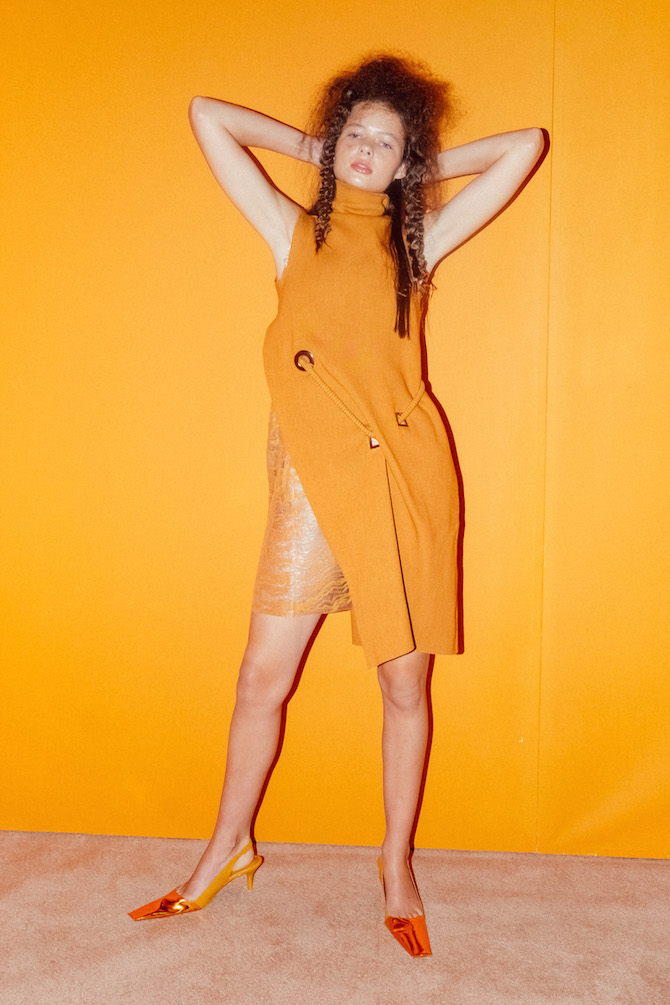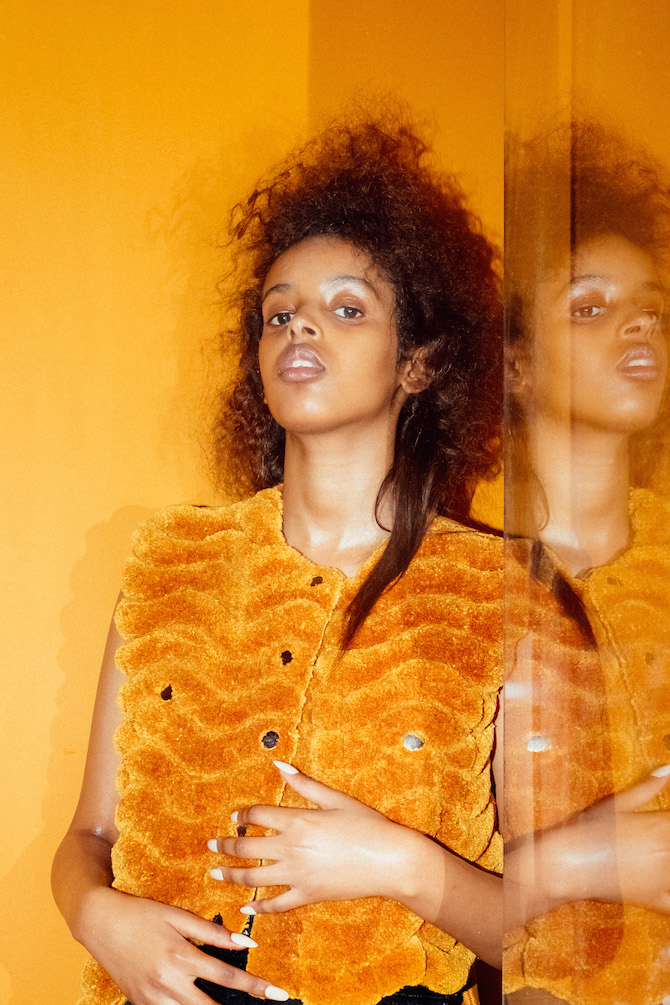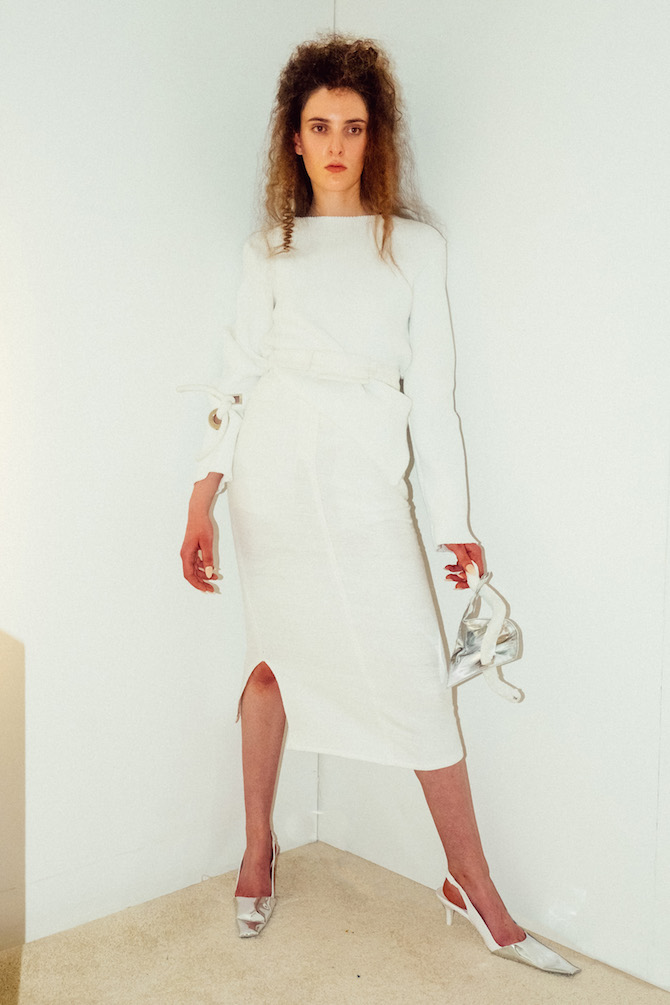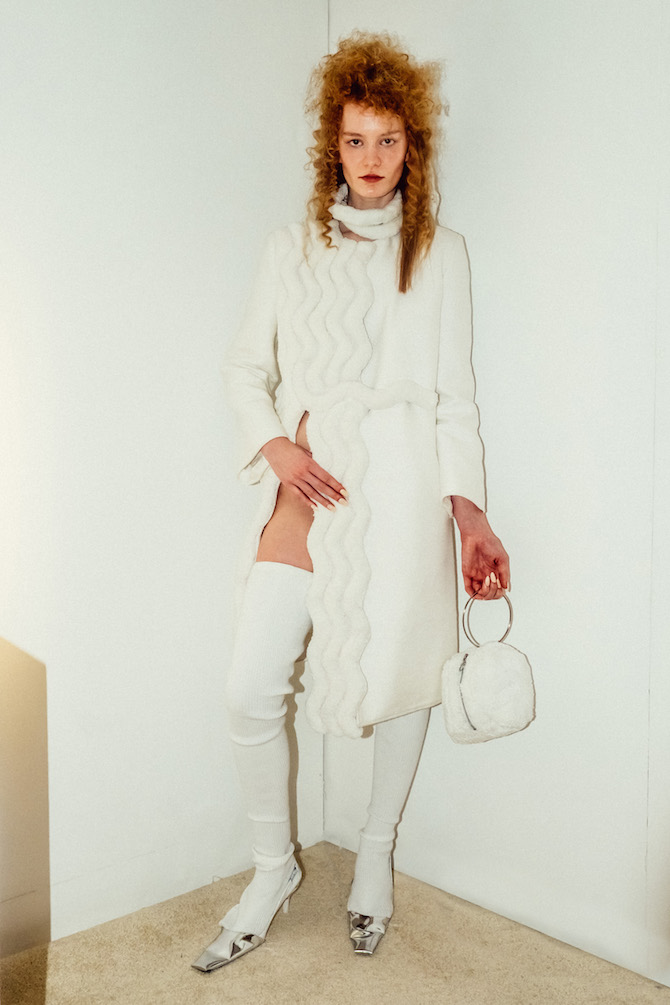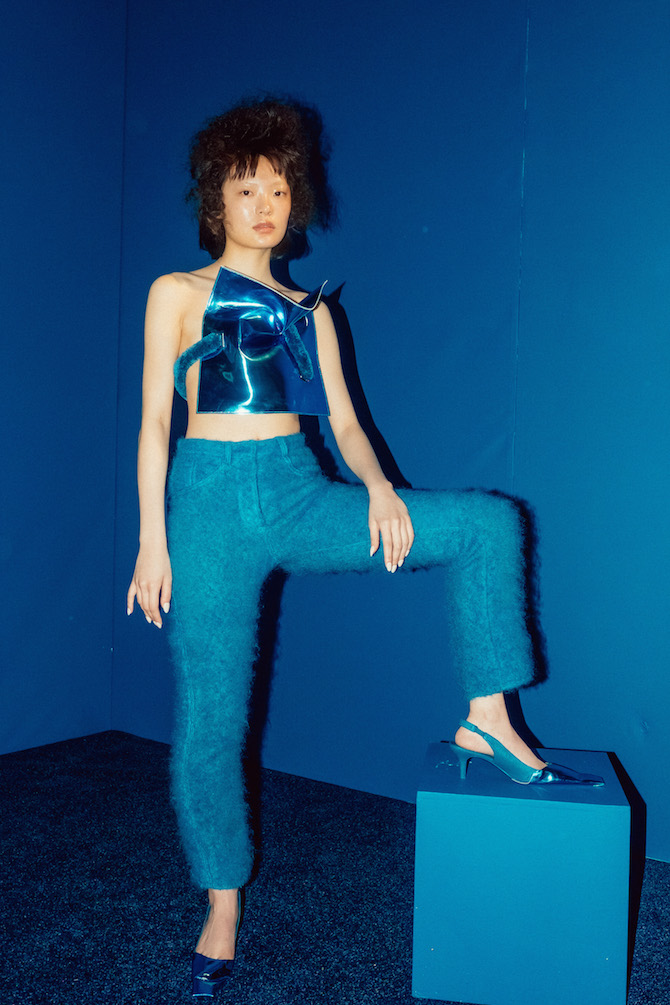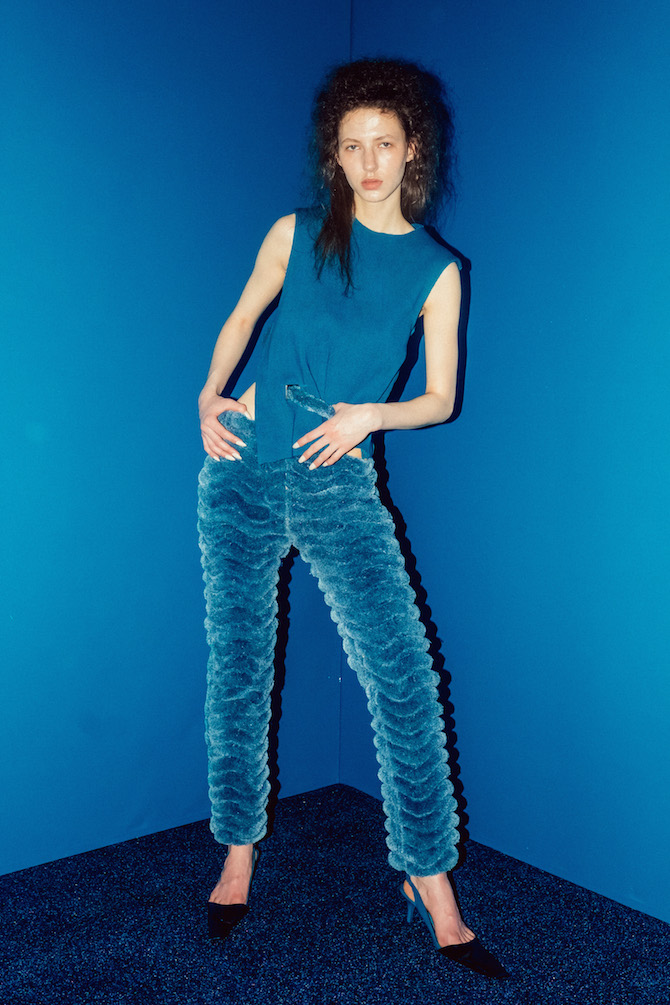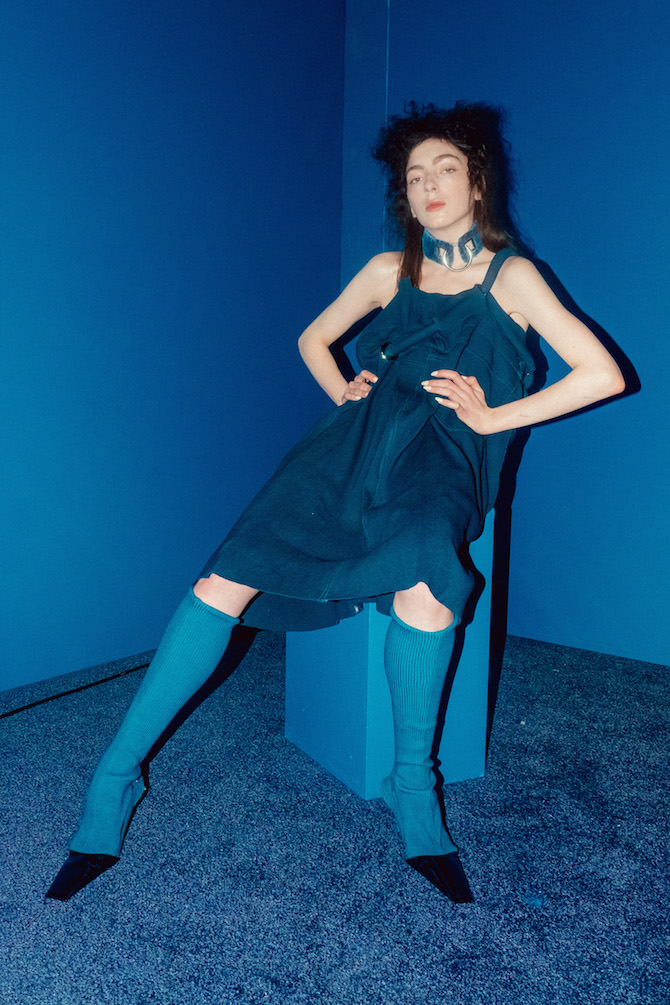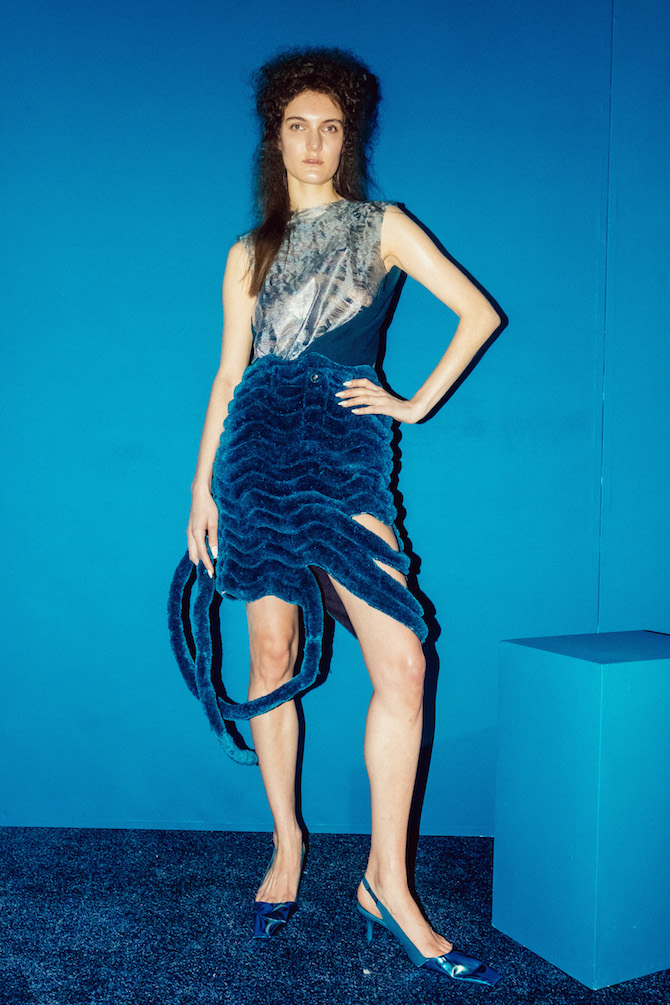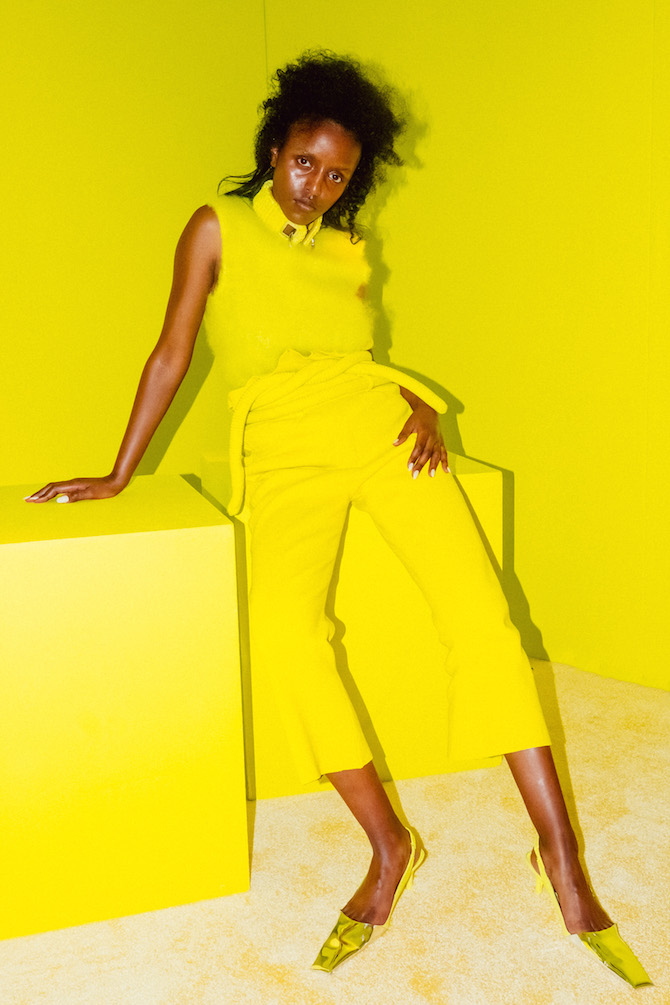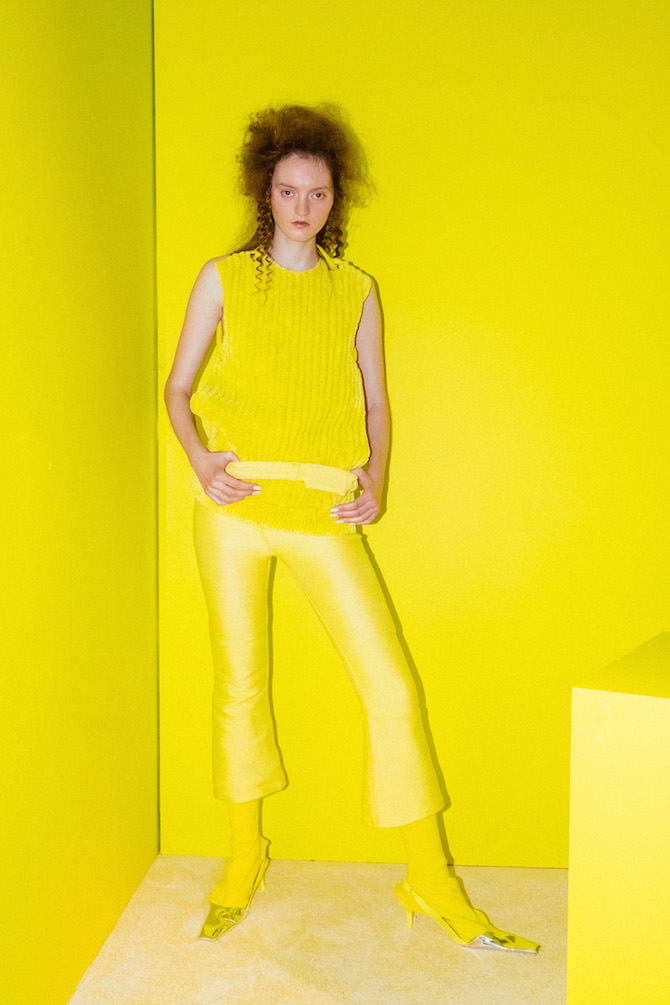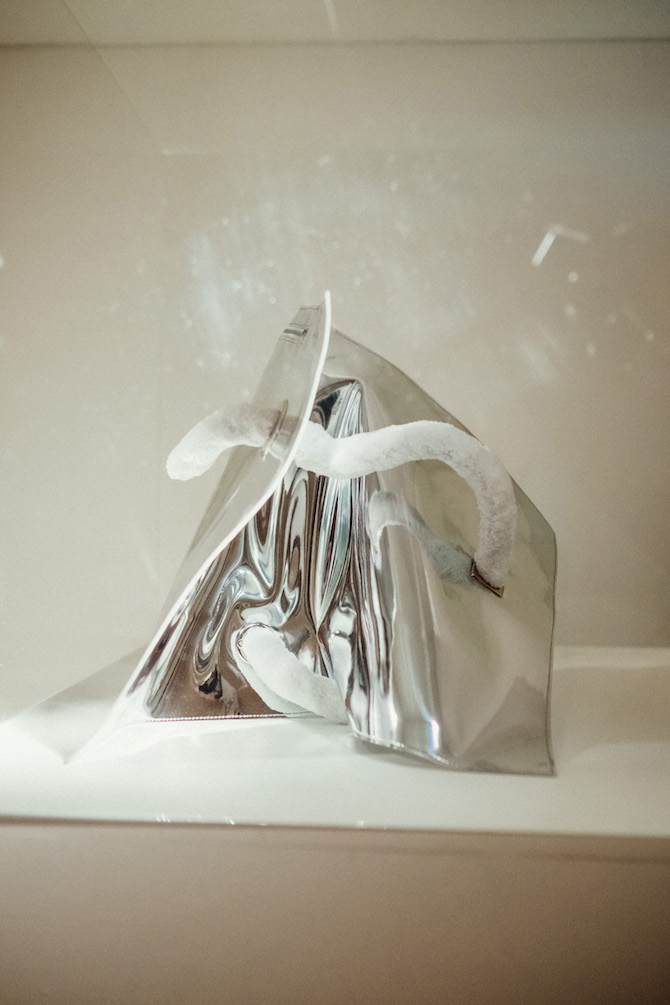 All images © courtesy of Faustine Steinmetz