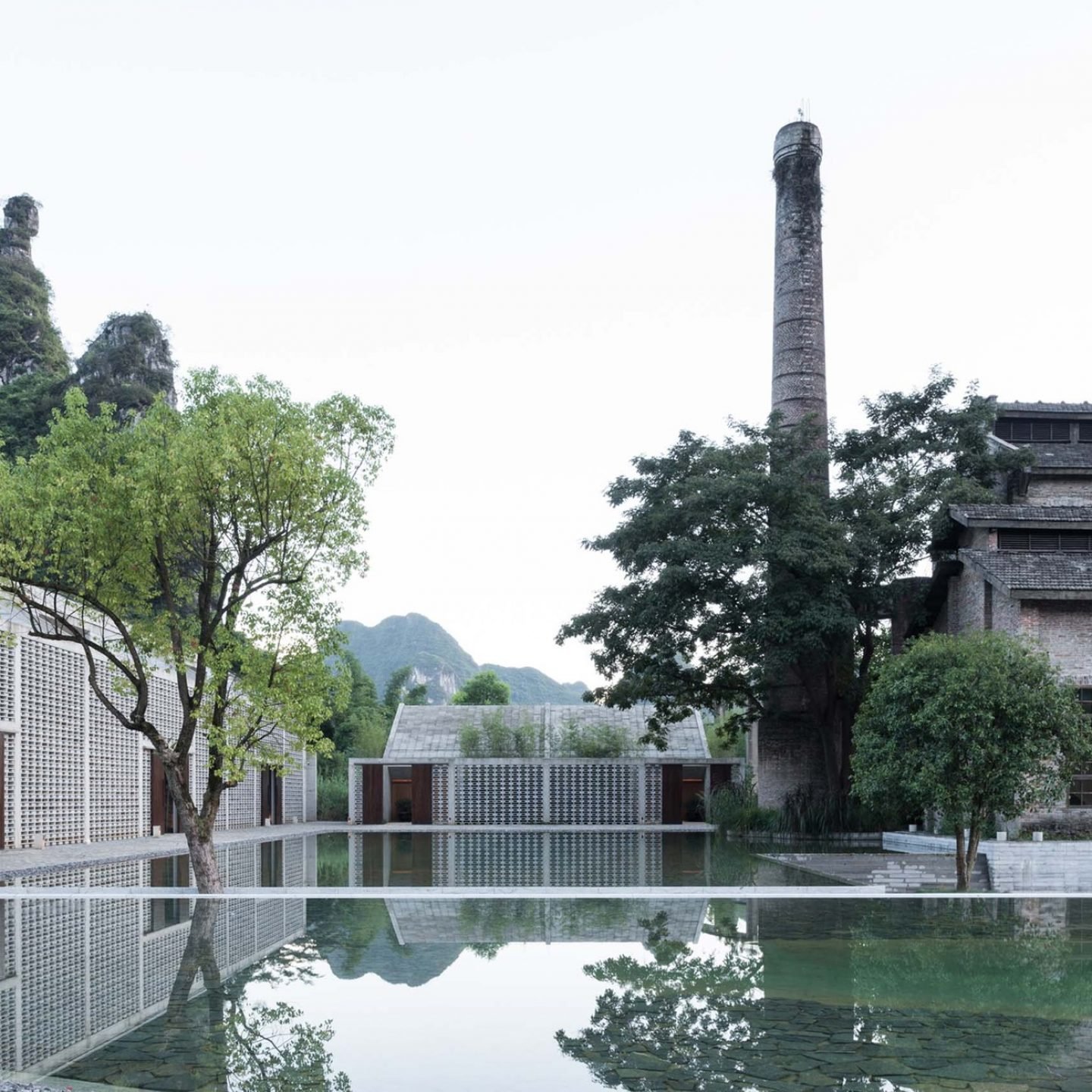 In China's Karst Region, Alila Yangshuo Resort Celebrates The Interaction Between Man-made And The Natural
In a verdant landscape of rivers and hills in China's Yangshuo County, Beijing-based studio Vector Architects has repurposed a 1960s disused sugar mill into a stunning retreat of Brutalist simplicity and contemplative views as a luxury resort, titled 'Alila Yangshuo'.
The project involved repurposing the sugar mill structure, which comprised a cluster of buildings alongside a truss used for loading sugar cane onto boats, and introducing new masonry structures for accommodation. Designed to match the existing industrial aesthetic, the new blocks complement the architecture through gabled forms and modern materials that reference the rich history of the region's industrial past. "Hollow concrete block and wood-formed cast-in-place concrete serve to make the new volume more light and transparent visually without disturbing the existing order, while enhancing natural lighting and ventilation at the same time," explains a statement from the firm.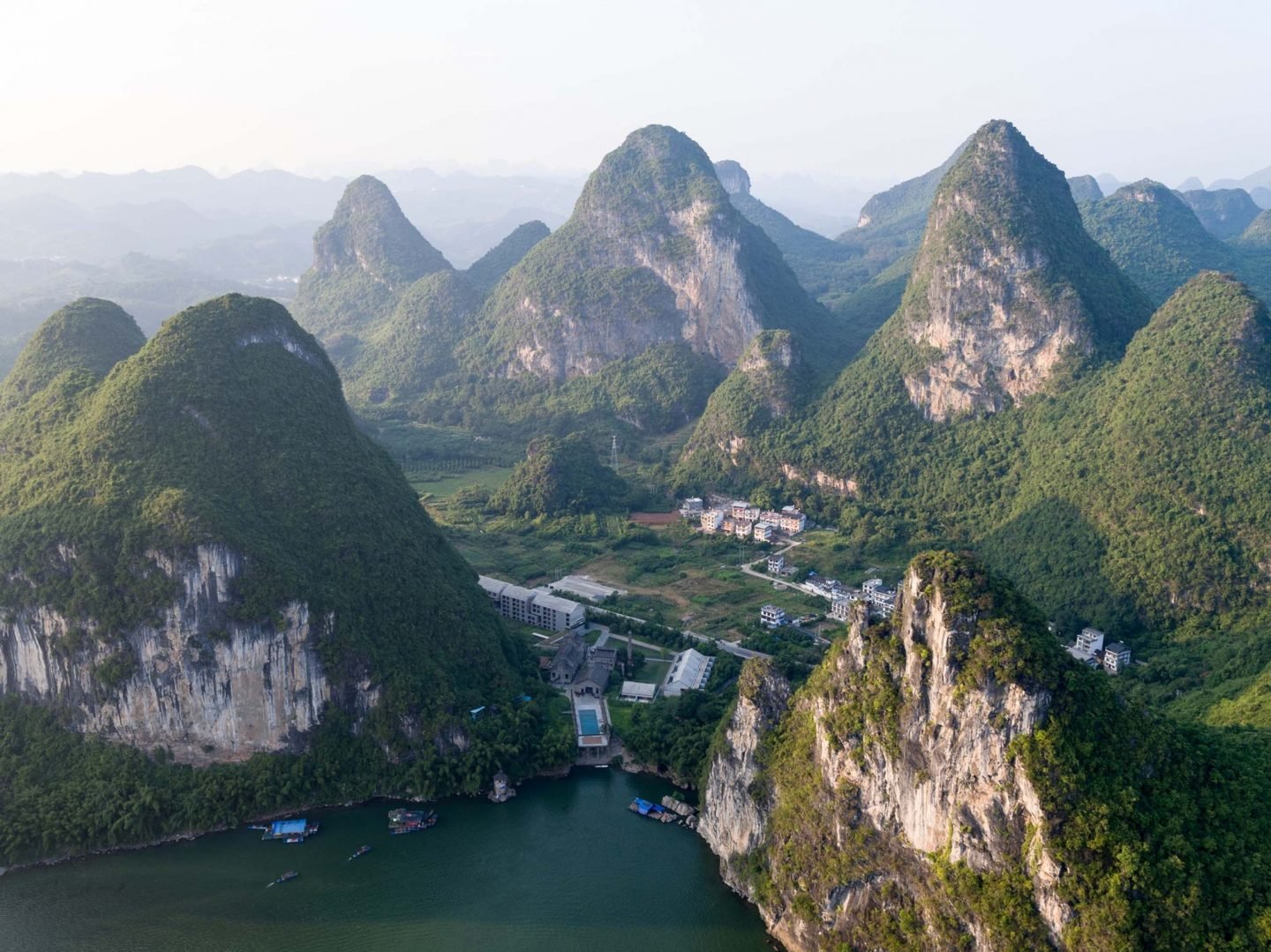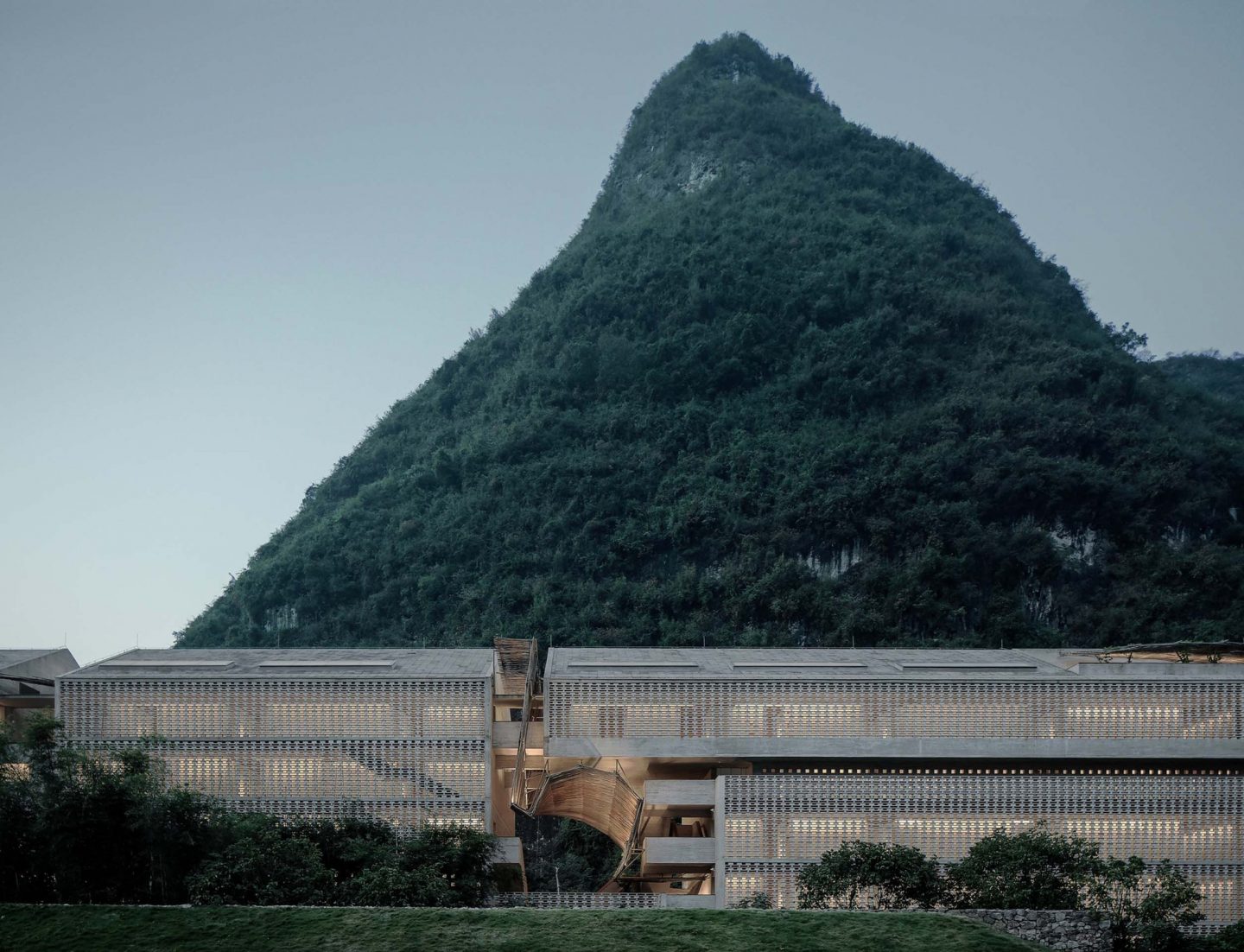 Located in a picturesque setting between two of the karst mountains in the Guangxi region, the firm took full advantage of the structure's natural surroundings. Accommodated within landscaped grounds where visitors can enjoy views of the greenery, the new buildings house a variety of rooms and suites with bamboo garden, river, or mountain views. Multiple pathways connect the volumes to the outdoor features, which include a reflecting swimming pool and gardens, while circulation areas are dotted with full-height voids functioning as open-air lobbies, designed to evoke the caves found in the region's mountains. Arranged around a sunken plaza at the center of the complex, the original buildings contain the hotel's reception, cafe, bar, multipurpose hall, gallery, and library. Contemporary interiors designed by Ju Bin of Horizontal Space Design emphasize the connection between old and new while conveying sophistication and luxury to the spaces.