"The pandemic has shown us that we need to create architecture that is able to adapt to anything," says David Kemmler, one of four siblings that co-founded Berlin-based creative agency Kemmler Kemmler. The agency has expanded itself with the KX Workshop, launching today: a shared space that acts as a multifunctional arts and culture hub, bringing together working, living, creating, and socializing into one sleek place. As the founders guide us through their impeccable new workshop, we delve into the question: what is the workspace of the future?
The architectural and advertising agency specializes in cultural impact through architecture, holistic design, and experiential marketing services, with film production, retail architecture, and digital concept developments being some of their offerings. Having worked with clients such as Adidas, Nike, and KaDeWe, the agency is known for their high-impact campaigns found all around Europe and beyond—that usually combine real-world experiences with digital ones, where their user activation experiences have created hundreds of customization possibilities. One such example was the Bread & Butter Tradeshow for Zalando, a customer-facing annual festival of fashion, music, style, and culture with interactive pop-up booth concepts attended by 30,000 people physically, and over five million digitally.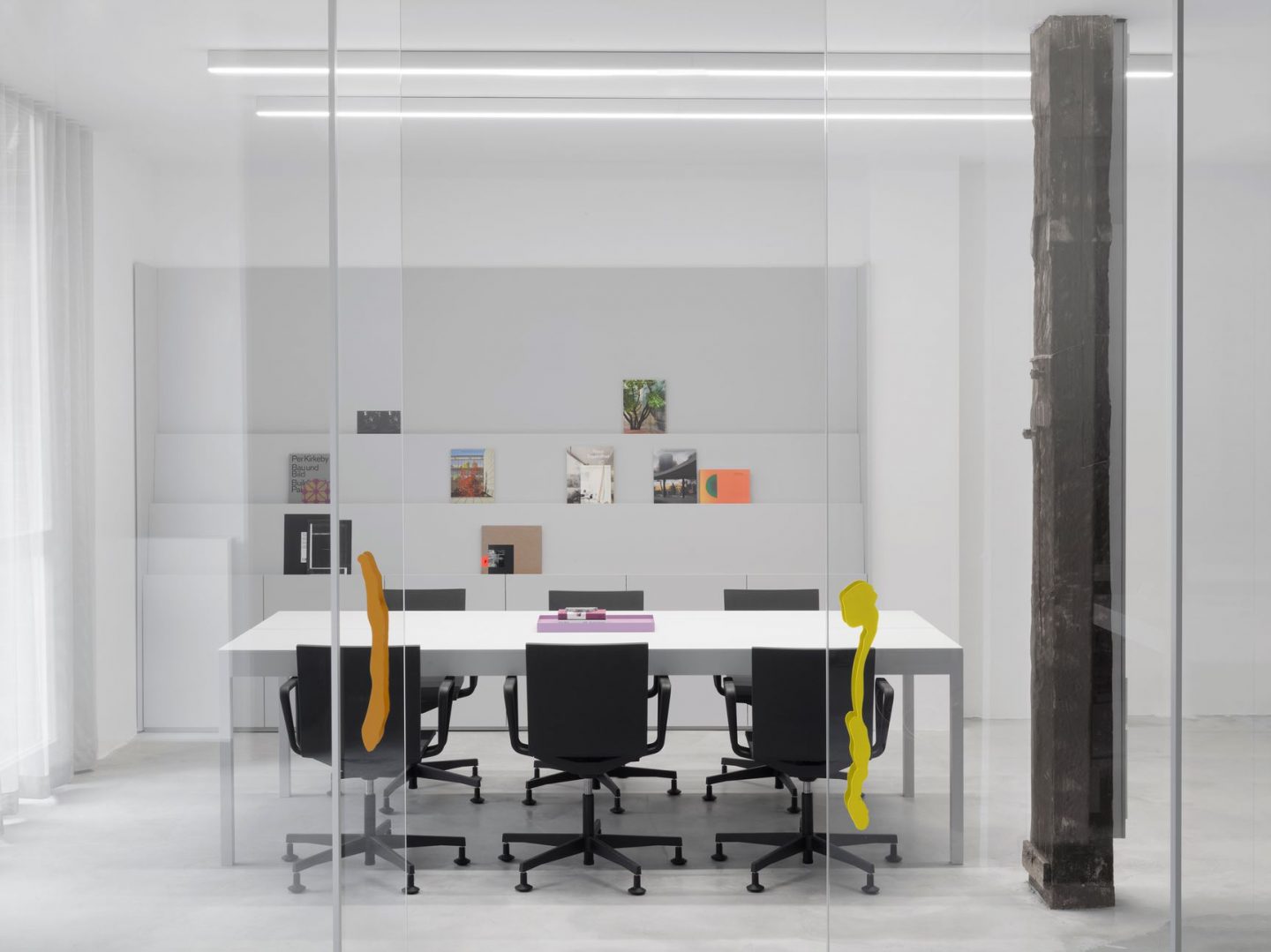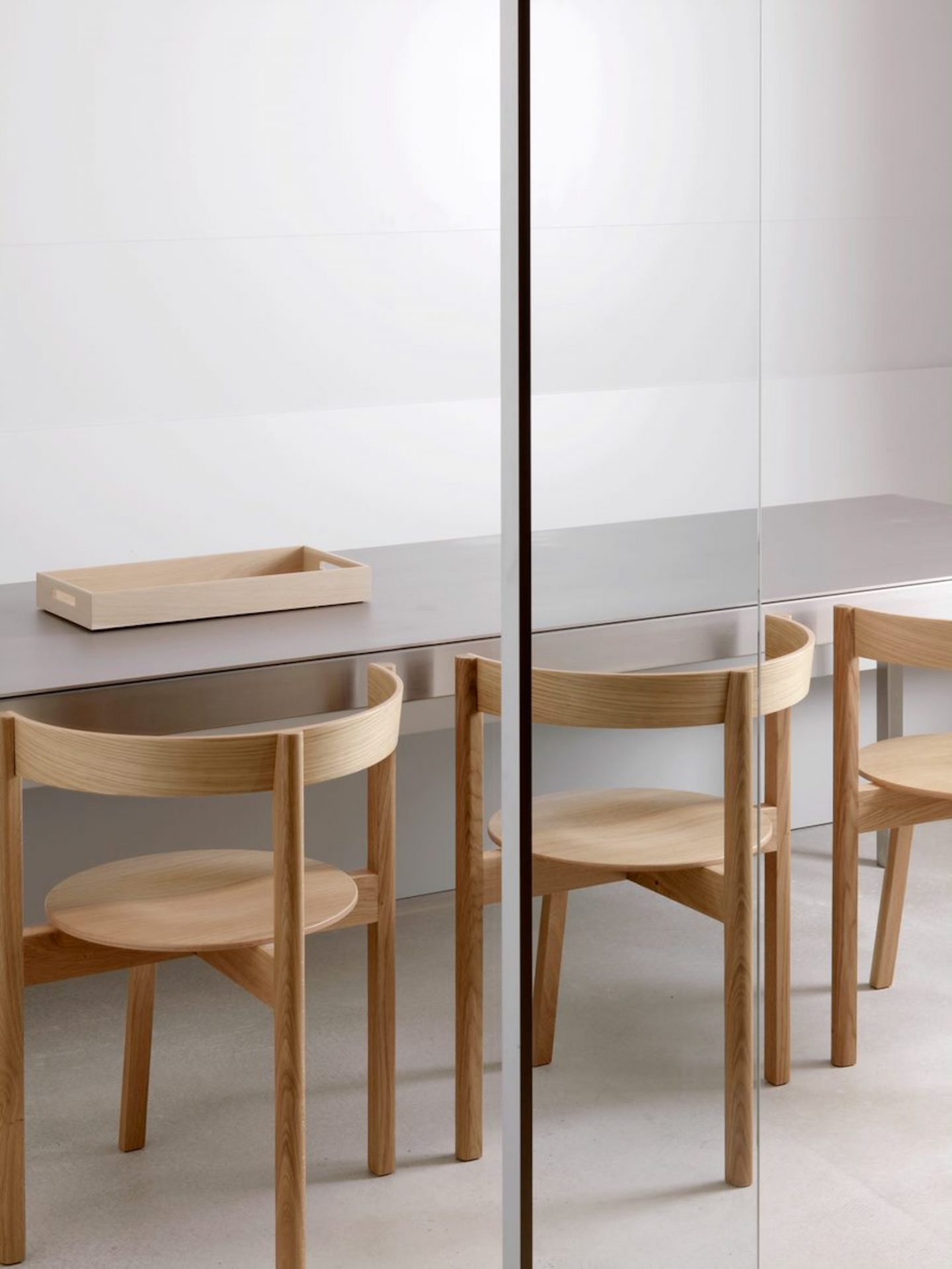 Despite their work being driven by digital technologies, the agency prioritizes real-life experiences with strong, positive messages. Kemmler Kemmler was founded in 2013 by siblings Katharina, Sebastian, Kornelius, and David Kemmler. Katharina, who sadly passed away late Despite their work being driven by digital technologies, the agency prioritizes real-life experienceslast year, was in charge of the entire creative direction of the family-run business. Sebastian is responsible for the whole strategic side of the company; Kornelius, the financial operations, and David, with his background in architecture and urban planning, brings expertise in creating the aforementioned physical environments for the agency's clients (along with a team of 60 more people). "We had our different professional paths and lived in different countries, and all came back to Germany around the same time after living years abroad," explains David. "We all had ideas on how we could work together, but one thing we never wanted to do was create an agency," he laughs. "At the end of the day though it came together so organically that it actually did become an agency."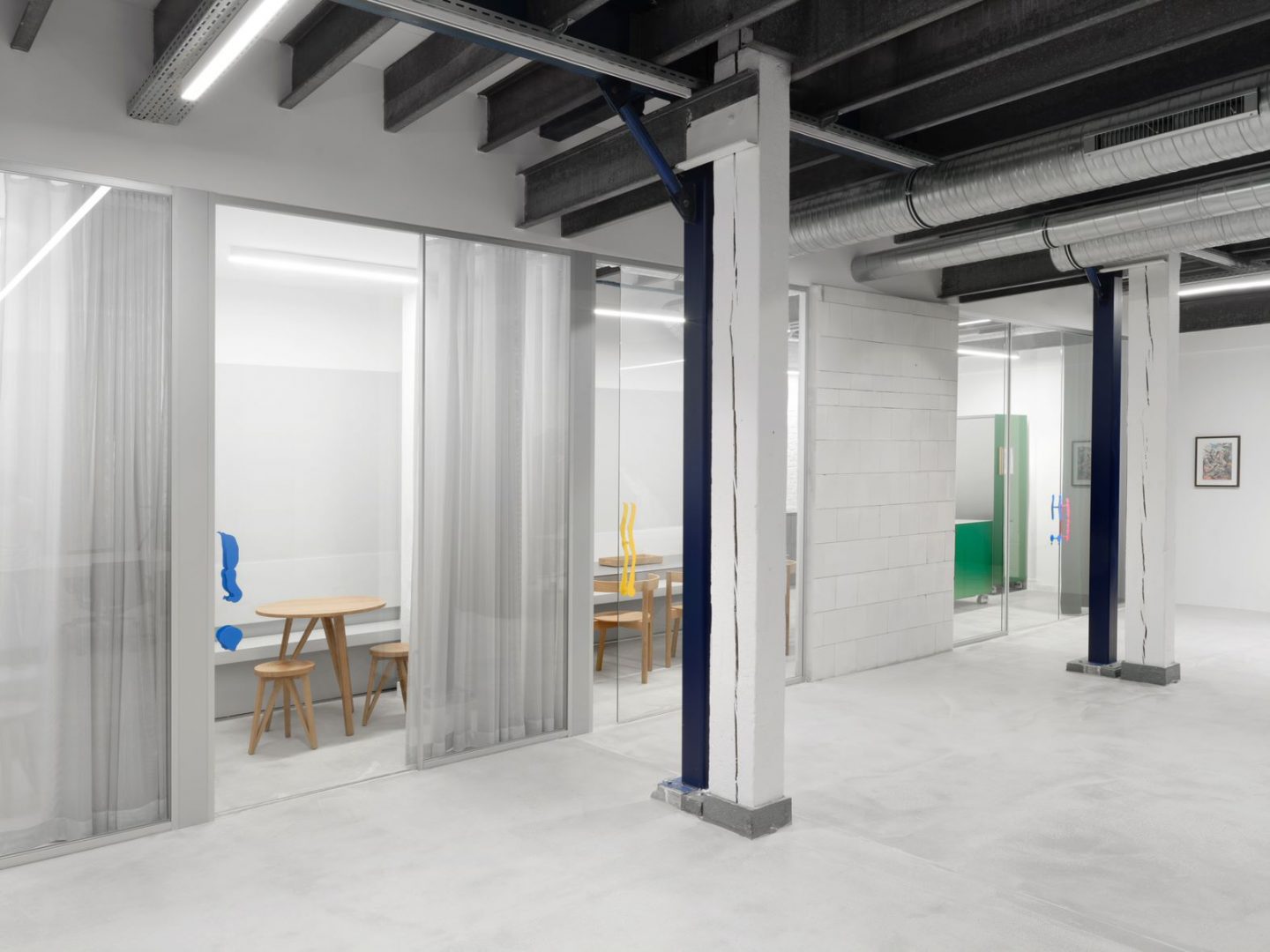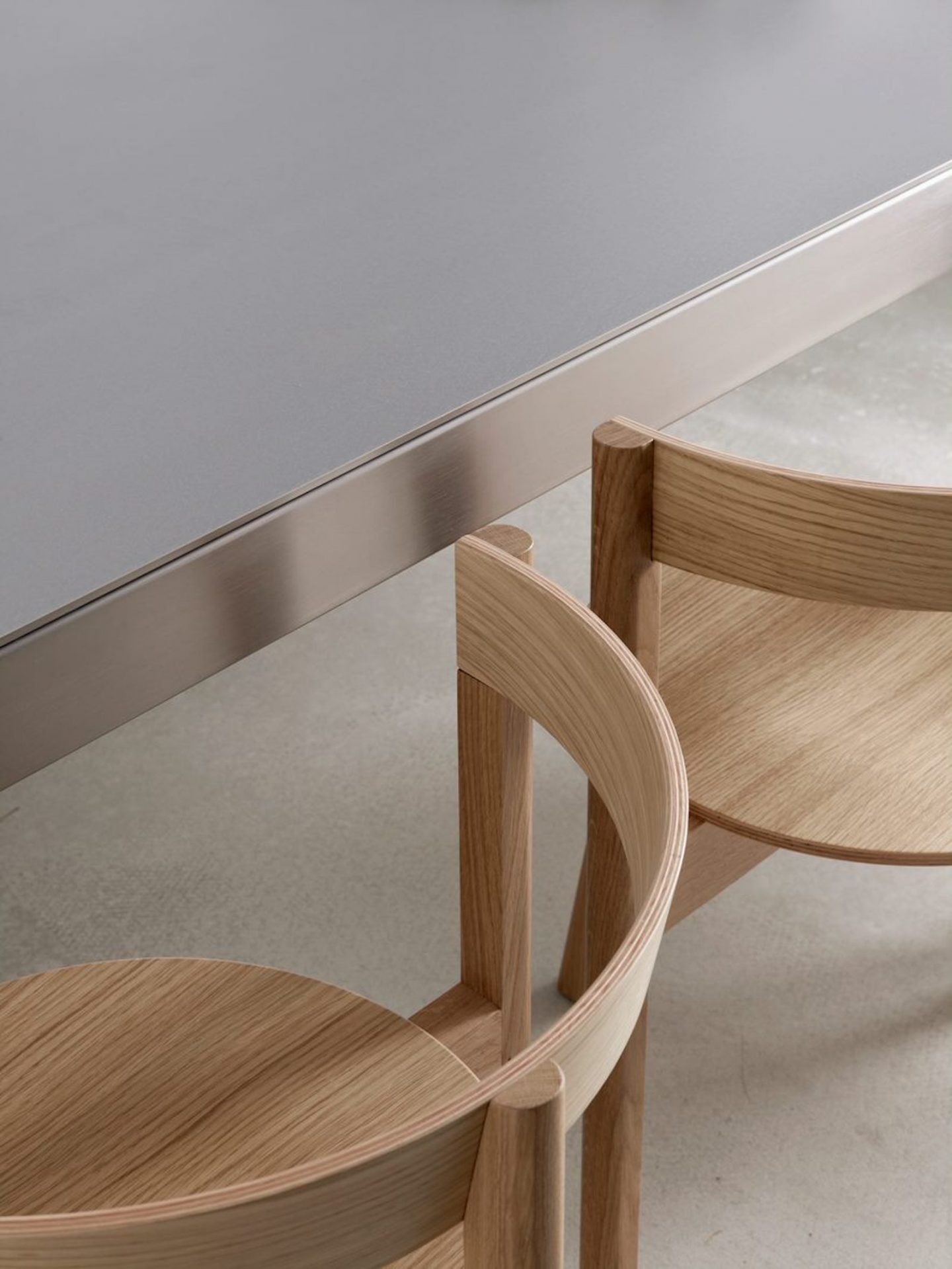 Their disparate backgrounds made Kemmler Kemmler's positioning quite distinct: "It has always been between the fashion and communication side that my sister brought in, working with big digital brands"Katharina was a person who had cultural impact herself, so we found a way to institutionalize it" like Facebook and Google, and the architecture and physical environments side that I brought along," he explains. In the past year, and particularly since Katharina's untimely passing, the company has focused its energy towards more meaningful strategies with cultural impact. "This was a legacy of Katharina's, who was always very involved in art and culture and pushed for that direction," he adds. "She was a person who had cultural impact herself, so to speak, so we found a way to institutionalize it within our own agency, with her not being here any longer."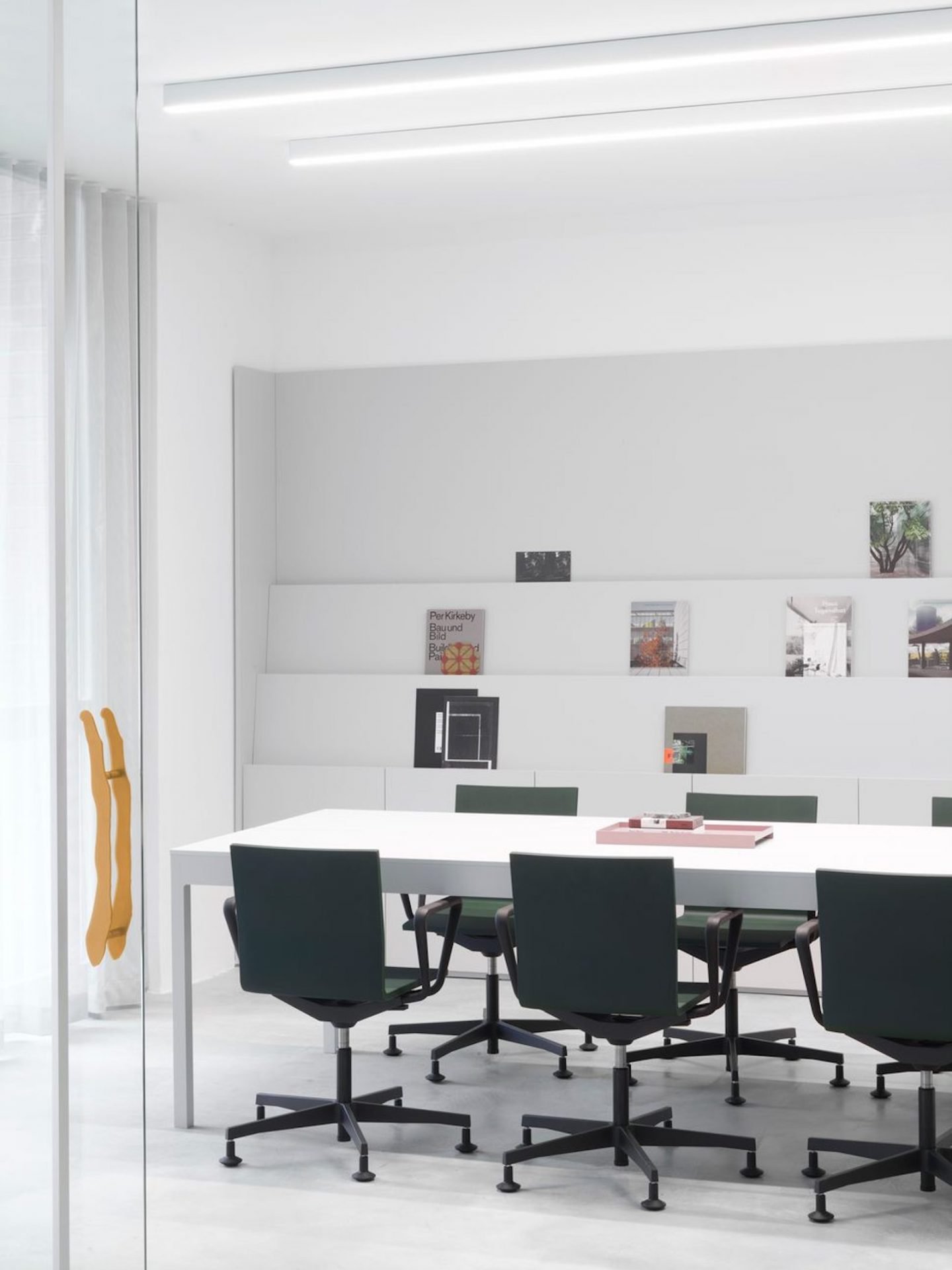 The vibrant duality between the agency's two distinctions is reflected in every detail of their visual identity, from the website and Instagram page, down to the two typefaces that comprise the agency's logo. "We have these two legs that are the backbone of Kemmler Kemmler; where we are always combining scientific design elements and data with bubbly cultural things," says David. Two simple but elegant letter K's are juxtaposed against an expressive 'Kemmler' overlaid and flashing in different bright colors: "one [typeface] is very technical, and the other is more extravagant," he continues. "It's how we find a balance between the nerdy side of the business, and the design bureau with its bright, creative side as well."
"The categories of life are intertwining between digital and physical, and that is really impacting how we live"
Just before the global pandemic hit, the agency worked on a holistic project for Ansorg, Visplay, and Visona, three daughter companies of the Swiss-German furniture brand Vitra. Aptly titled Shared "We believe that companies need to radically rethink and change their space concepts"Spaces, the project explored the uncanny theme of uncertainty impacting the future of retail, with the agency forecasting that the future of business resides in a more collaborative, modular, and shared use of space. They took this philosophy as a starting point to design the KX Workshop, a new arm of the business headed by a talented five-member team: artist and creative concept lead Friedemann Heckel, product designer Sebastian Schönheit, business director Katharina Klün, and executive architect Lucia Balestri, together with David Kemmler.
The new space offers a solution to the profound change in the way we work, live, and shop.
"It's a little weird, the coincidence of the theme before the pandemic, then it being proved that this concept would dominate our lives sooner or later," explains Friedemann. "With the pandemic changing everything so abruptly and heavily, it totally shifted societal parameters in a way that we couldn't estimate, so we learned quickly that the spaces we inhabit have to somehow be able to answer to the changes themselves," he says. "They need to be easily adapted and more mobile."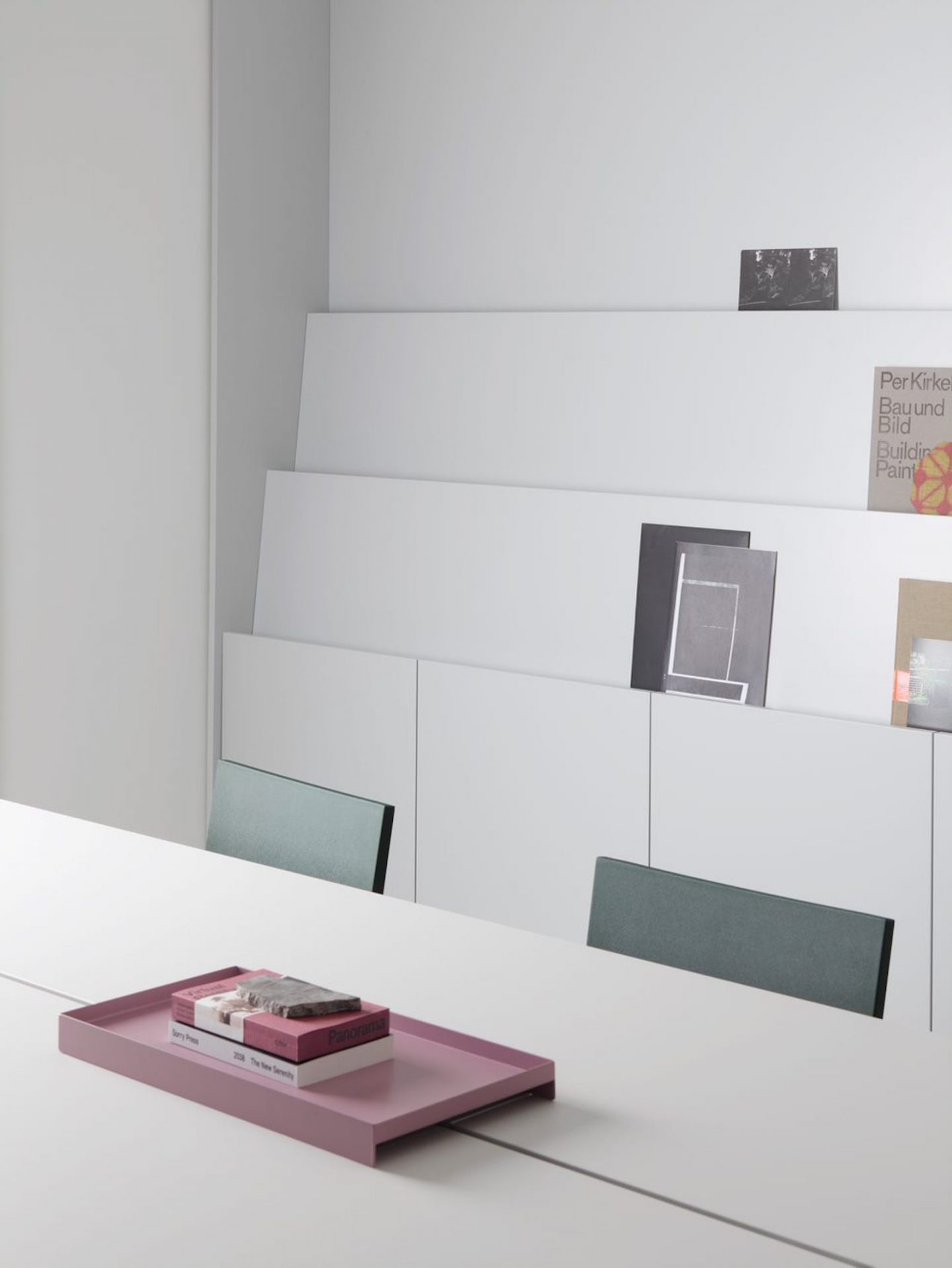 As creative concept lead, Friedemann is heavily involved in the programming of the agency's workshop. The "the spaces we inhabit have to somehow be able to answer to [life's] changes" space can be converted from a classic office into a modular photo studio or an auditorium for up to 50 guests, and it will exhibit the Kemmler Kemmler Foundation's art collection. It is equipped with flexible workstations and a modular furniture concept designed in-house by Sebastian Schönheit. Sebastian designed the benches, the storage and display shelf, the material library, the kitchen table, and the office workbenches. "The workshop is a living organism that adapts and evolves to meet the needs of the agency and the creative community," explains Sebastian.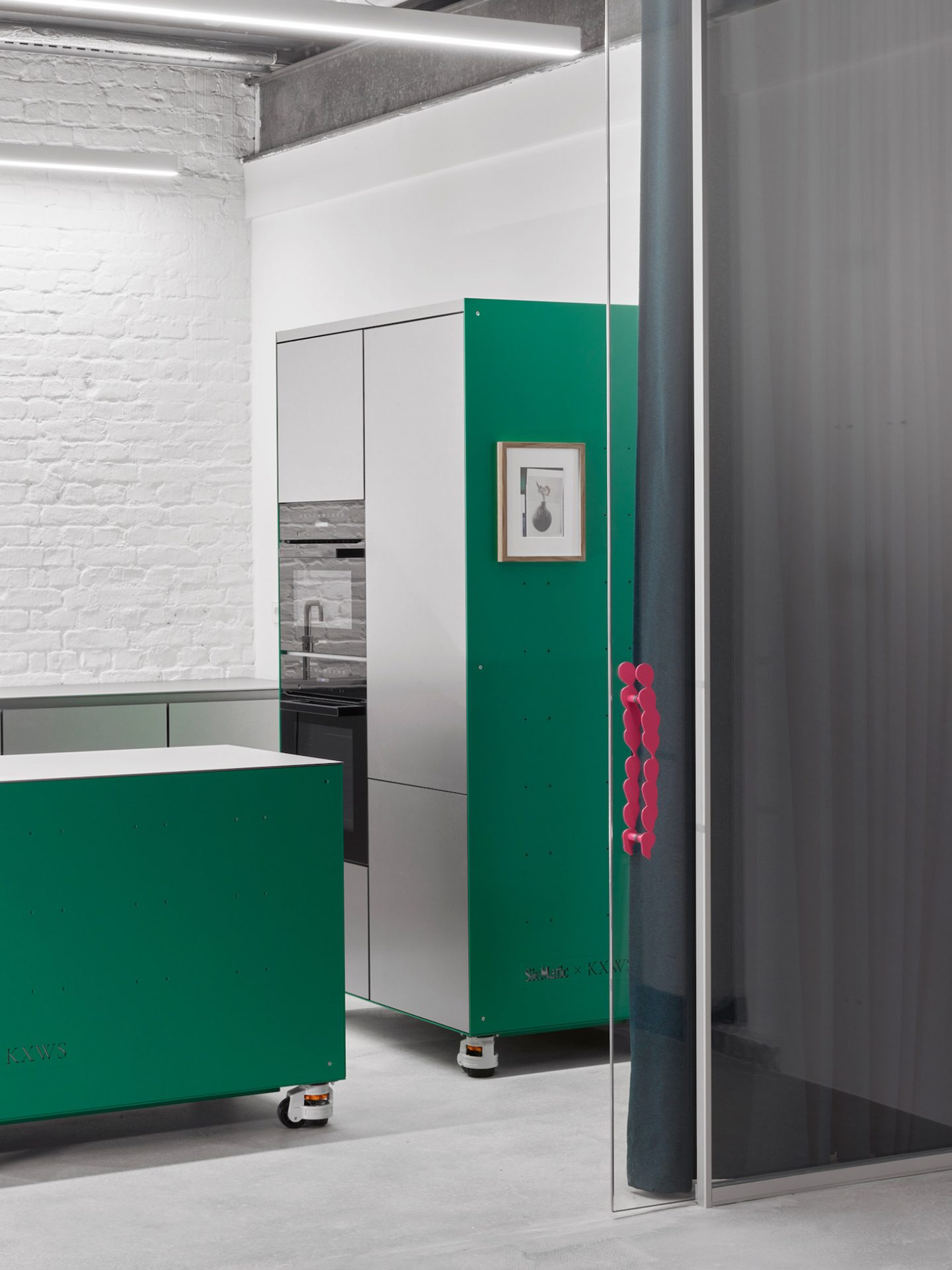 The new space of KX Workshop is pared-back and clean-lined, with industrial features like concrete floors, structural beams painted in primary colors, and an exposed ceiling with LED strip lights. "The concept for the colors was to have a plain backdrop and rather subtle architectural elements on which the highlight pieces can shine," Friedemann says. Such pieces include bespoke design objects like the Stacking Chair by Konstantin Grcic and a 1962 Toio Lamp by Italian brothers Achille and Pier Giacomo Castiglioni, and squiggly door handles by artist Federico Maddalozzo, who is known for drawing inspiration from production errors and the distinctive features of materials. With the door handles, Maddalozzo repurposed their bumpy, sinuous forms from the shape of glue lines on glass, turning them into eye-catching design elements painted in bright colors.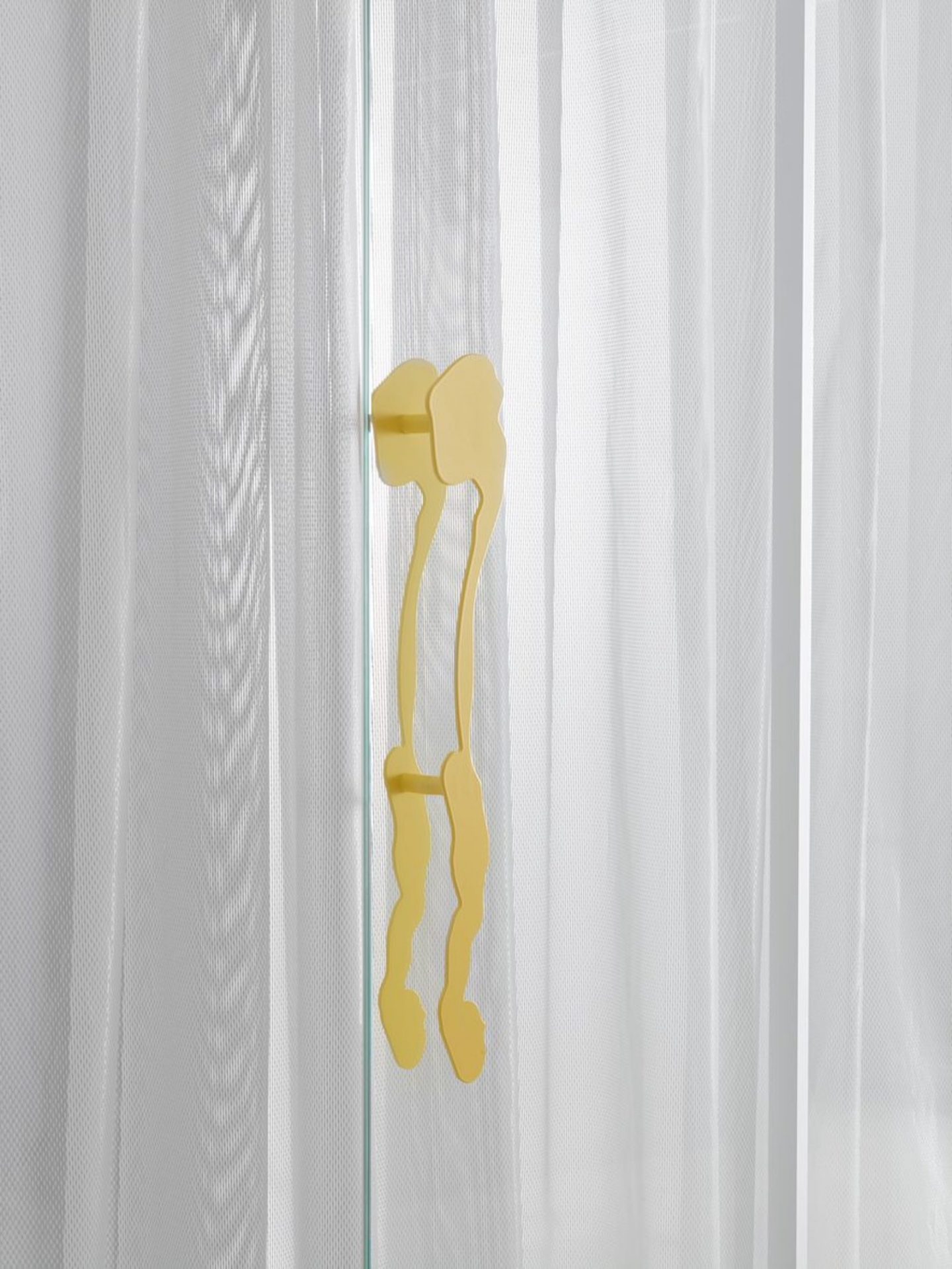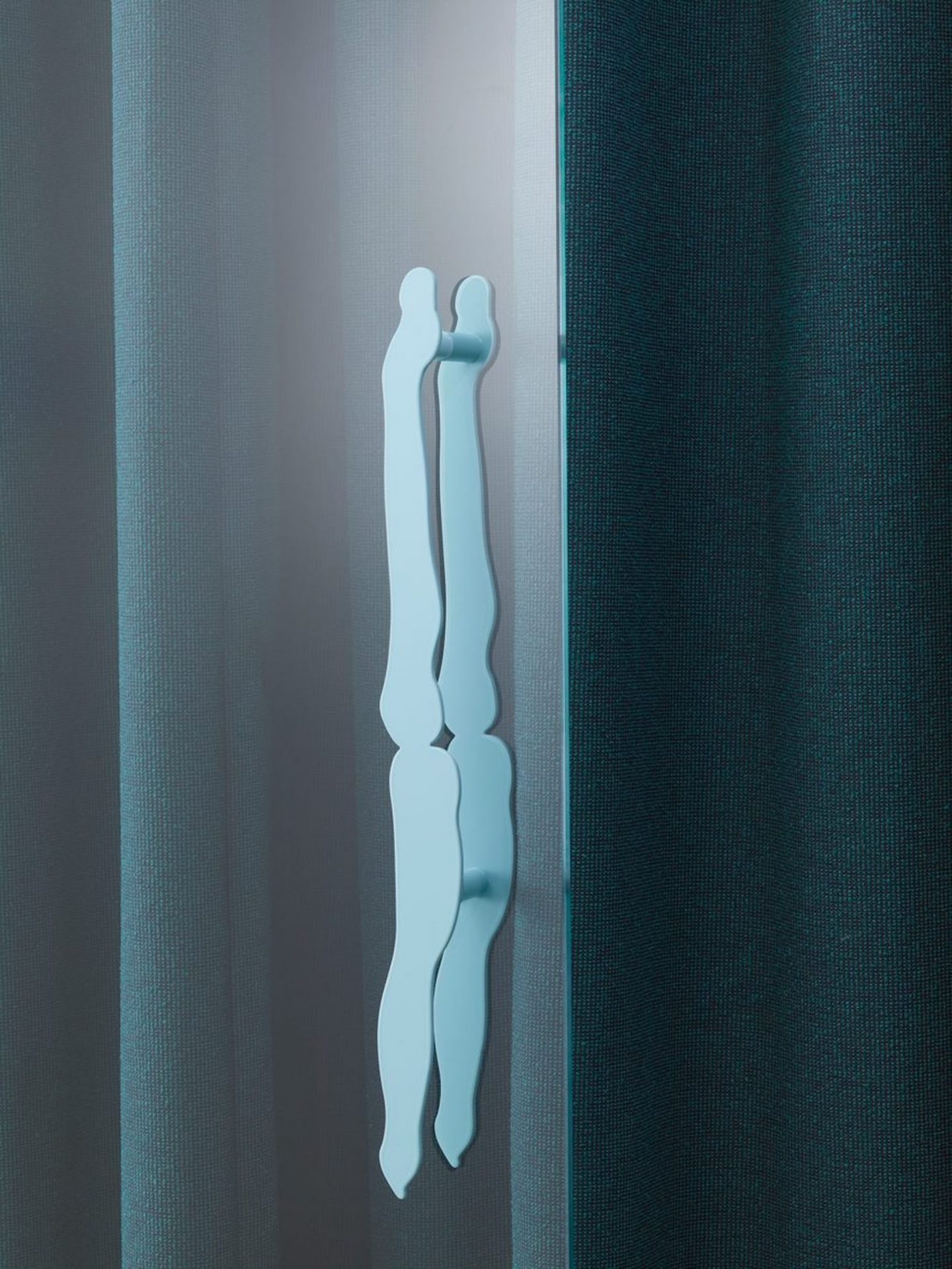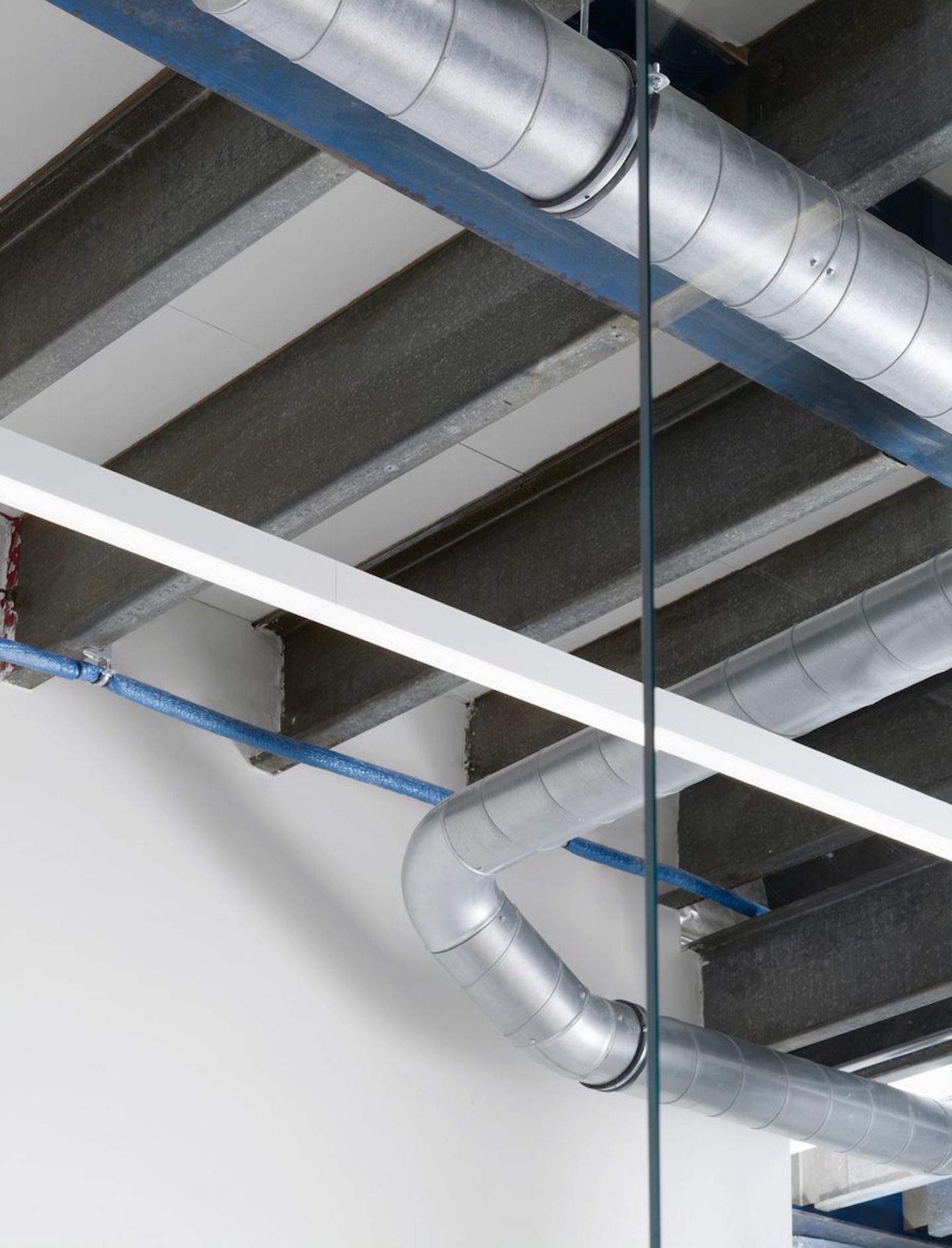 Books and artworks sit alongside samples of materials, hinting at the thoroughly-researched process by which the agency's refined aesthetic comes into existence. "Mobile curtains and glass facades allow the collaborative space to respond flexibly, transforming static workstations into dynamic, modular hubs that enable the dual sound of work and culture," Sebastian continues. The kitchen, designed in collaboration with SieMatic, is rendered in a colorful powder-coated green; it is a fully-functioning cabinet on wheels that can be moved literally anywhere.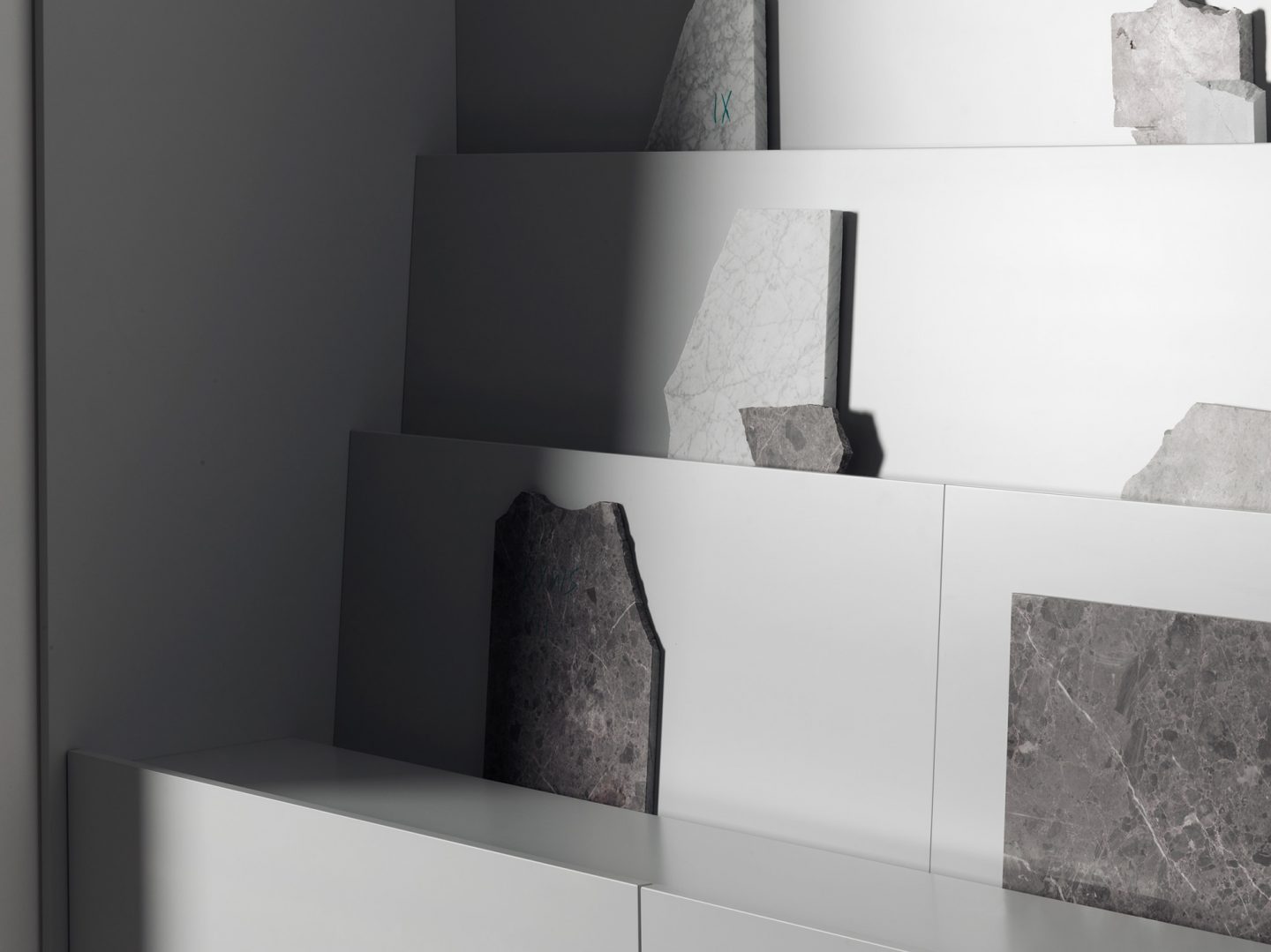 The artistic endeavor is demonstrative of a new wave of designers, architects, and artists who are collaboratively exploring new mediums to inspire creativity in a post-pandemic world. The new space offers a solution to the profound change in the "Recent times have shown us that people are craving for physical experiences using our senses" way we work, live, and shop as a result of digitization, the COVID-19 pandemic, and the heightened focus on sustainability. "We believe that companies need to radically rethink and change their space concepts," says David. "Instead of wasting valuable resources building individual stores, office buildings, and meeting rooms, they should team up and create shared spaces. By sharing infrastructure, companies can save money while developing a dynamic, multi-functional environment that fits the new collaborative mindset of customers." Friedemann agrees: "Recent times have shown us more what digital can't deliver, and that people are craving for actual, physical experiences using our senses," he says. "The categories of life are intertwining between digital and physical, and that is really impacting how we live."