Polish minimalist furniture brand Tylko has enhanced the classic design of their popular product line 'Type 02' with a new color finish, Matte Black. Celebrating the release and the sophisticated qualities of the new shelving system, our in-house editorial showcases ways to include this design staple into your living and working space.
Founded in Poland, the furniture brand has gained international popularity for its refined aesthetic and high-quality furniture solutions, which are fully adjustable, versatile, and catered to the individual needs. Combining the luxury of personalized design with the latest technology, Tylko lets customers design their storage system down to the last detail, through an intuitive 3D online configurator. Produced on a made-to-order basis with sustainability in mind, Tylko's storage solutions benefit the environment while beautifying any living space.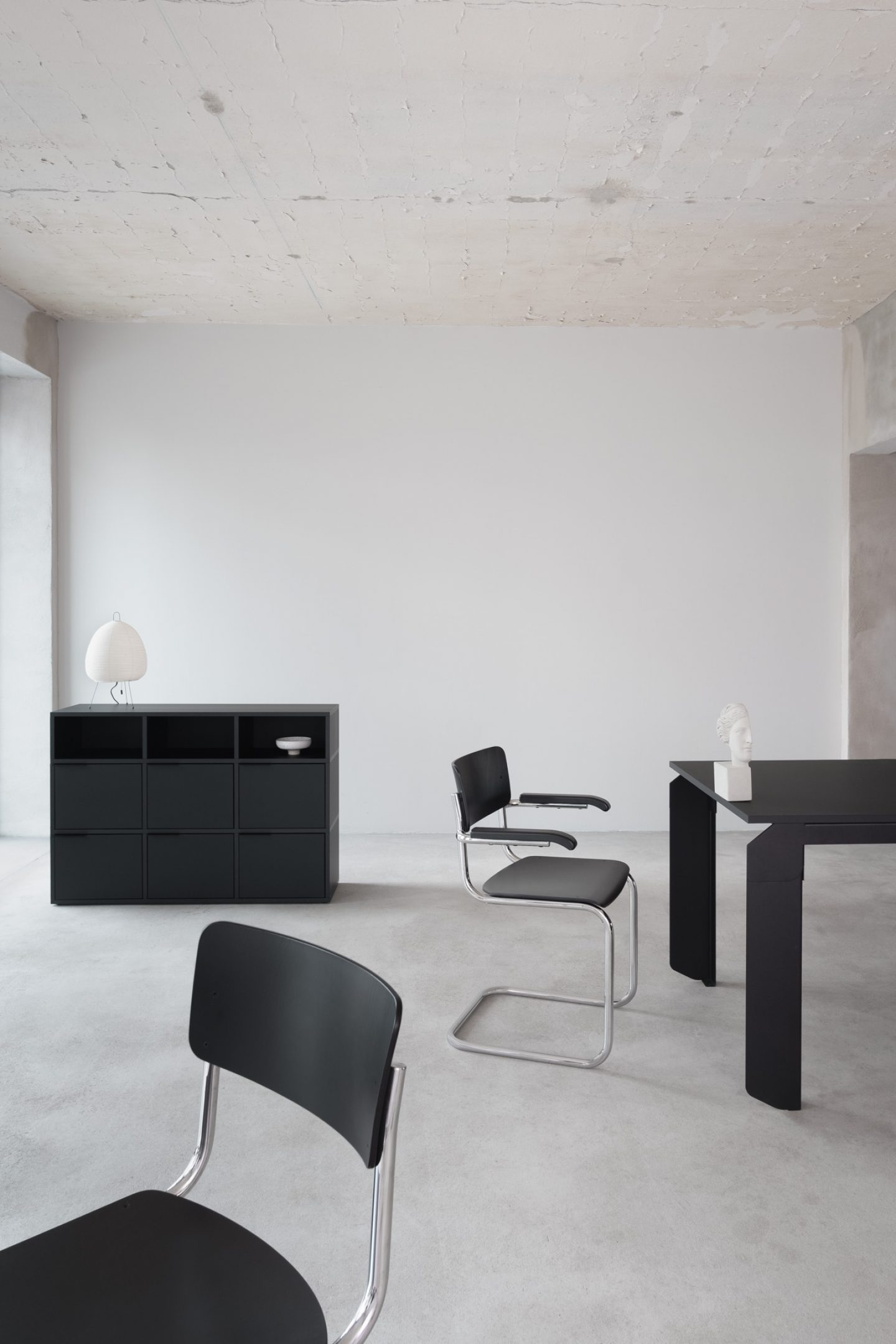 In a time where homes and sustainability are getting our full attention, the company has unveiled a new elegant finish for its boldest product line, the 'Type02' shelving system. Synonymous with refinement, the color matte black is key to a timeless aesthetic and a finish of choice for many design lovers who have bid farewell to the glossy surfaces that once reigned supreme within living spaces. Designed with the modern home in mind, the system is made of geometric contours and rectilinear compositions with a unique sculptural quality and a velvet feel. Crafted with a premium, tactile, no fingerprint finish, its surface ensures a lasting sleek style while conveying depth and elegance to the overall space. With its eye-catching yet subtle elements, our images below frame it as a statement piece whose pared-back appearance blends with contemporary interiors to create a serene and warm living environment.