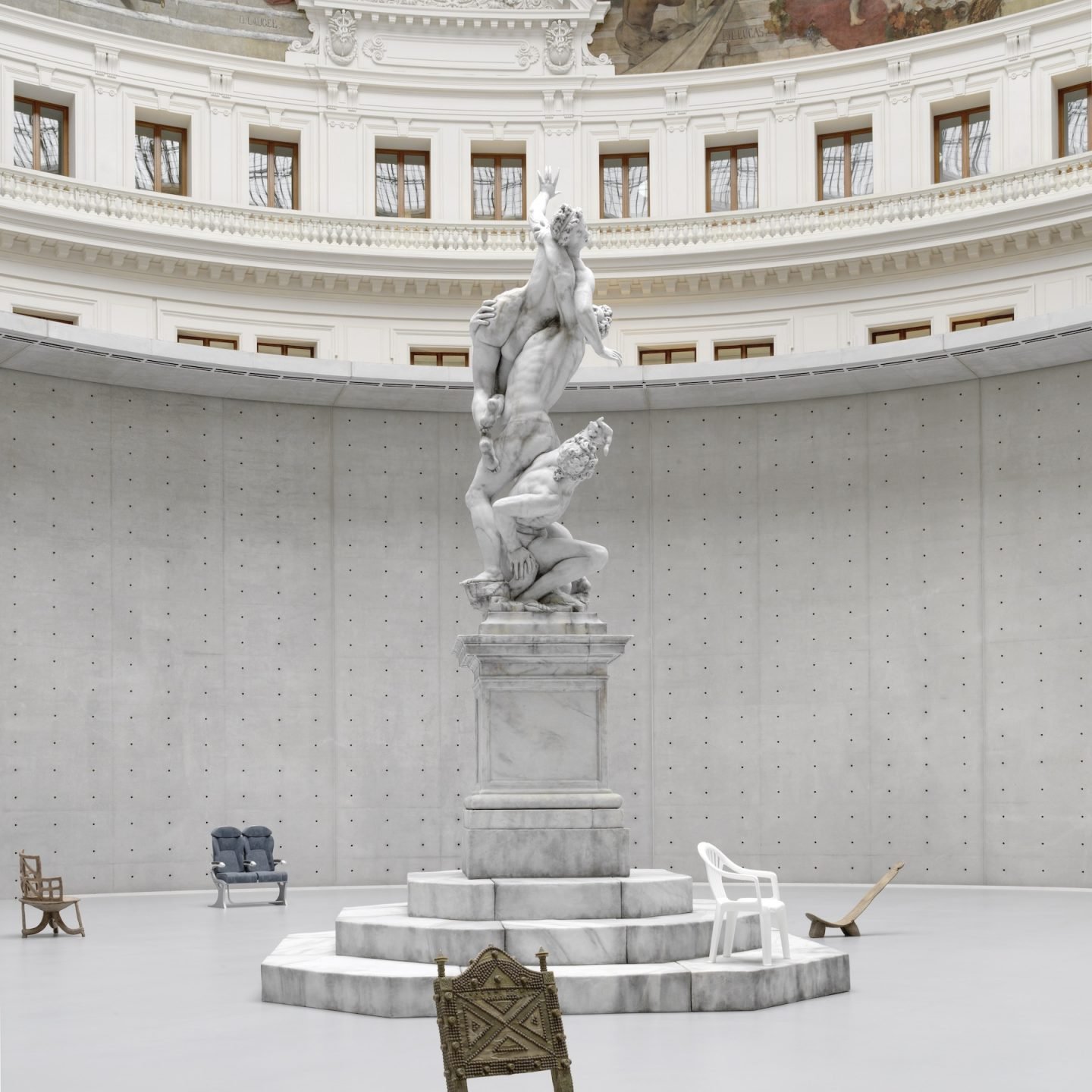 Urs Fischer's Wax Sculptures Are Set On Fire And Burned In Paris's Bourse de Commerce
Positioned right in the heart of the newly opened Bourse de Commerce Pinault Collection in Paris, the installation 'Untitled (2011)' by seminal Swiss artist Urs Fischer, a series of wax sculptures, will burn until they disintegrate at the exhibition's conclusion.
The artist has redesigned the series to suit the scale of the space, with a group of monumental candles acting as sculptures, that were lit on the first day of the exhibition. The series includes a life-size replica of a famous sculpture, Giambologna's 'The Abduction of the Sabine Women (1579-1582),' an effigy of the artist Rudolf Stingel (Fischer's friend and peer) and a collection of different chairs, ranging from a stool, to a plastic chair and an airline seat. "Before being lit, this ensemble of candles encapsulates mastery, realism, verticality, and virtuosity but over the course of the exhibition, as the candles burn, these values ​​are inverted by the workings of chance and entropy: the sculpture becomes informal, even formless," explains a statement from the gallery. Unpacking themes of transience, transformation, and creative destruction, the pieces gradually disintegrate and trickle away, all the while still continuing to enchant the space and the viewer.