A collaborative project by New York architecture firm SO-IL and Serbian artist Ana Prvacki, 'L'air pour l'air' is a musical performance featuring unusual enclosures designed to filter the air around the performers as they play. Originally presented during the Chicago Architecture Biennal's opening week in 2017, the production is ever more relevant today, for it highlights current COVID-19 related concerns about air filtering, personal space, and collective experience.
The seven-minute piece took place at Chicago's Garfield Park Conservatory, one of the finest in the country—the abundant plant life and the many habitats contained within it form the stage of the performance. The production saw a musical troupe freely walking the leafy indoors dressed in air-filtering mesh costumes with the intent "to clean the air through breathing," a statement explains. Functioning as both face mask and shelter, the enclosures were rigorously shaped to accommodate the individual players and their instruments: an ensemble of saxophone, flute, trombone—all instruments that require air to produce music—and vocals from the Chicago Sinfonietta.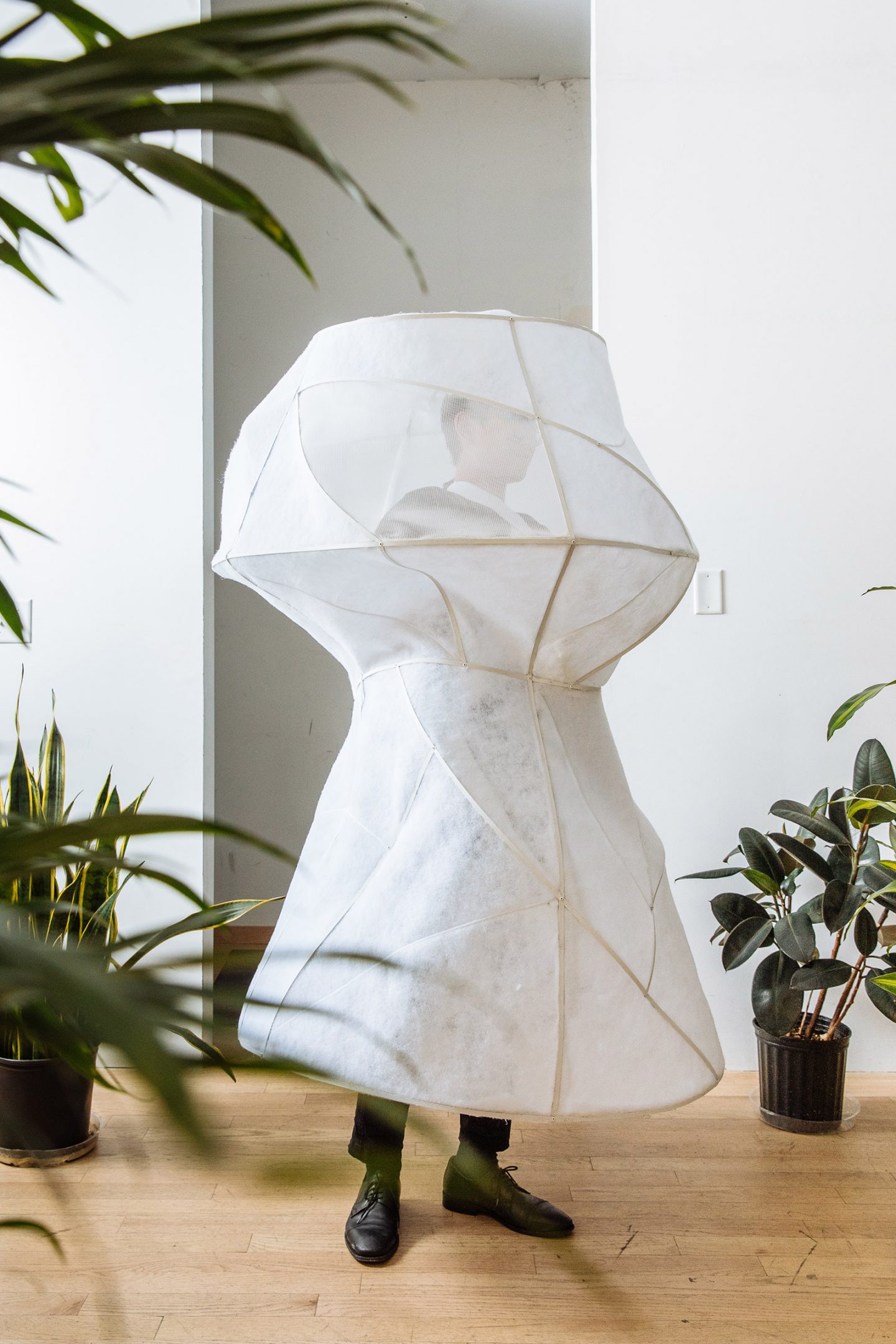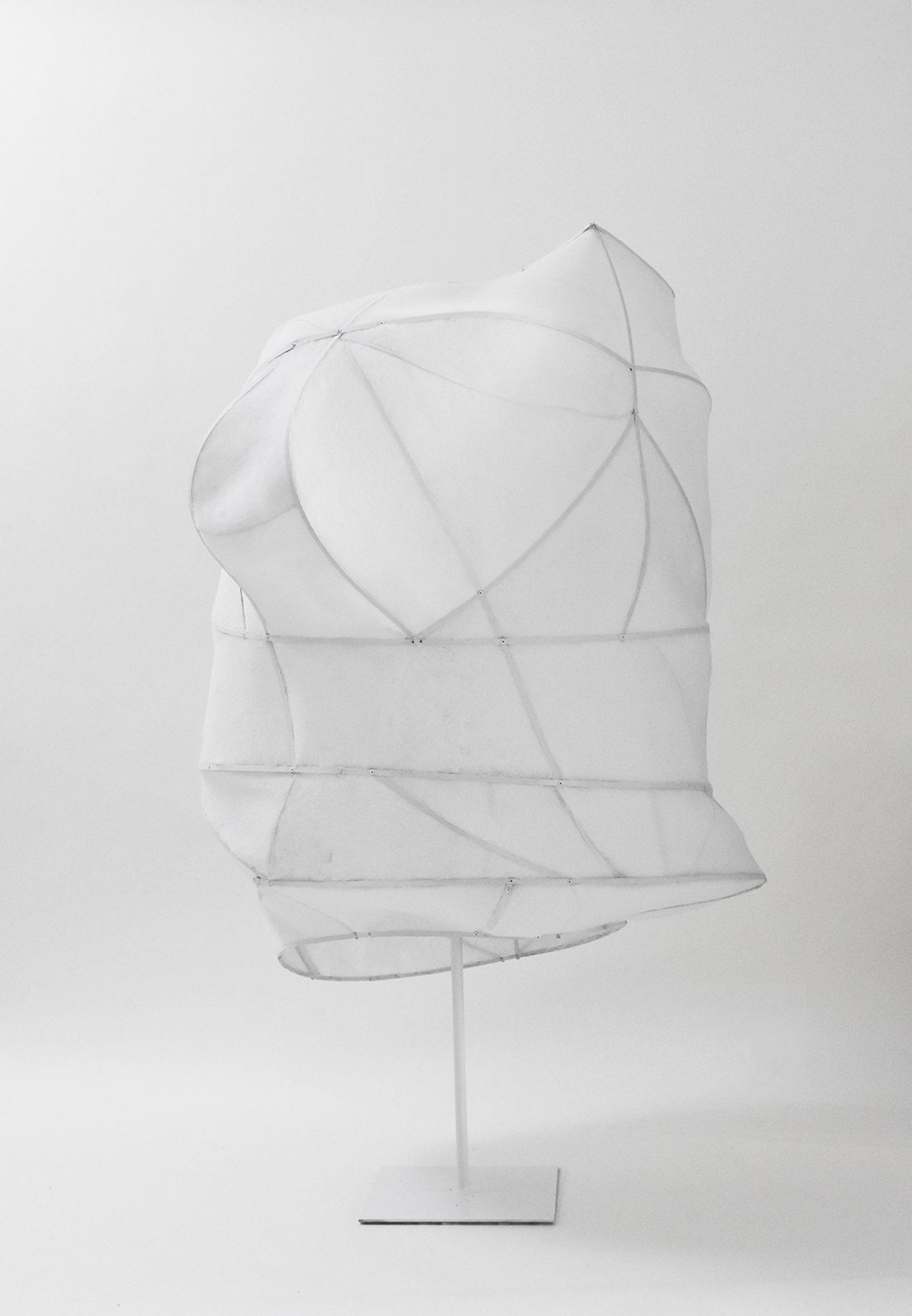 Part installation, part musical performance, the project is a meditation on the air required to play an instrument. "Performing an original composition by Veronika Krausas, De Aere (concerning the air), the musicians clean the air that produces the music, their roving forms evocative of the exchange of air between plants and human inhabitants," the statement continues. Aiming to ensure the continued legacy of musicians as our cities' atmospheres grow more polluted, the intimate piece encouraged viewers to reflect upon complex notions such as the relationships between purity and pollution, and between body and nature, while bringing awareness to shared concerns about the future.