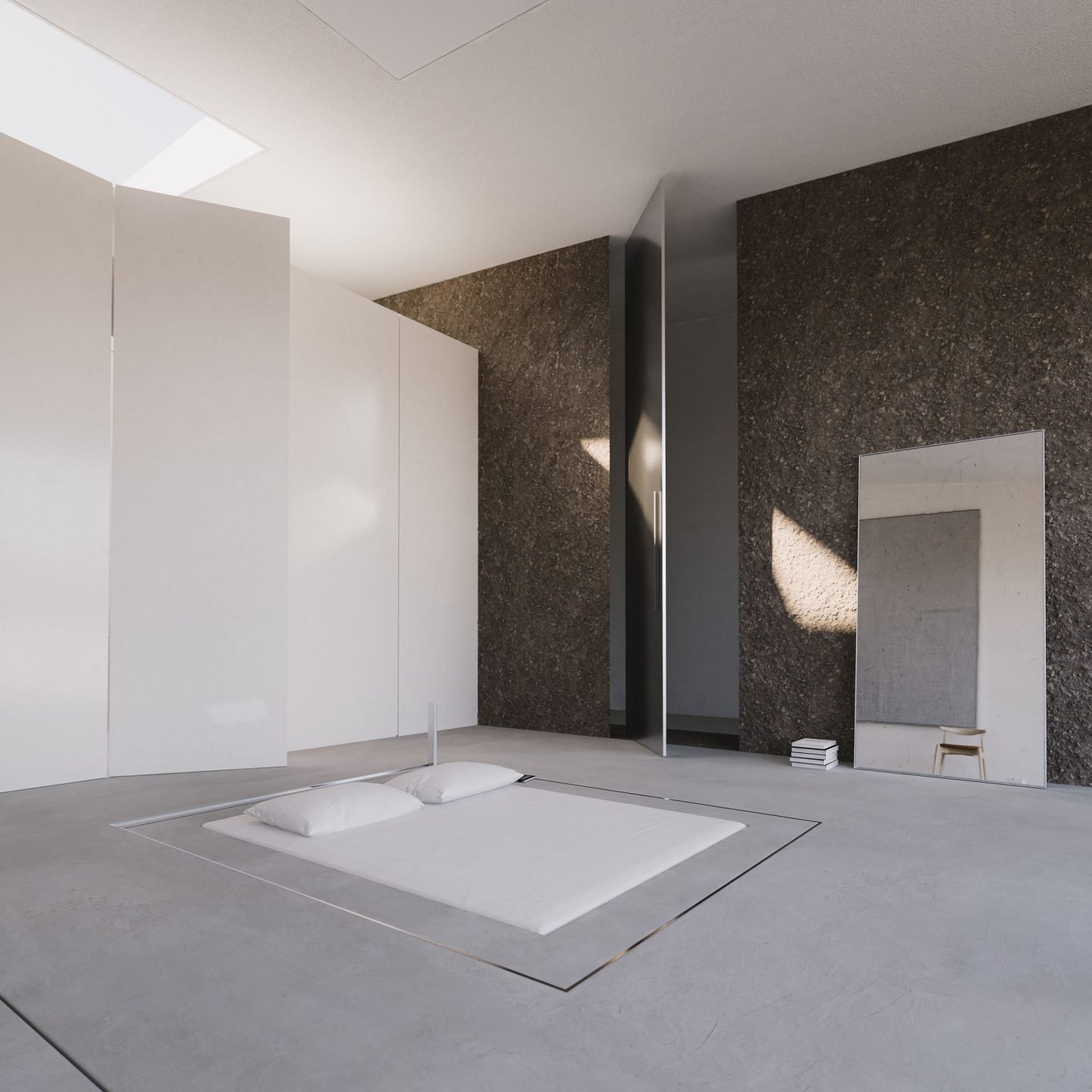 In Greece's Attic Peninsula, Mado Samiou Architecture's House 6° Floats Above The Ground
Athens-based office Mado Samiou Architecture has designed 'House 6°', an unconventional and visually arresting private residence that cantilevers out over the site, appearing as if floating in mid-air.
Located in the region of Lagonisi on a mildly steep slope amidst immaculate nature, the project is a minimal white volume emerging from the ground at a six-degree angle. "This monolithic volume elevates carefully, embodying the transition between private and common areas. Following this value, the house unfolds in layers," explains a statement from the firm. Private areas are tucked away into the ground while common areas are lifted onto the upper floor, offering a more privileged view over the spectacular natural surroundings. The solid structure is interrupted by two large openings, which allow abundant natural light to enter the building. "Each space is [further] illuminated by skylights, creating a unique lighting experience every minute of the day," the architects add. Neatly and minimally furnished, the intimate ambience of the house provides tranquil spaces "for serenity, clarity, and silence. Through simplicity and purity, an almost temple-like home is created," the architects say.