In Copenhagen, Denmark's capital city and the epicenter of Scandinavian minimalism, lies the elegant new award-winning bakehouse, 'Juno the Bakery'.
Frama studio was responsible for its design. Positioned on the ground level of a residential building in the Østerbro district, the new Juno retains the friendly neighborhood spirit of the original bakery, with new features and a more expansive space. "The vision for the new Juno was to create a seamless interlink between the traditional craft of baking and a contemporary culinary experience," explains Frama's founder Niels Støyer Christophersen. The creative craft of hands-on bakery production is a key focus of the interior; thus, Frama wanted to provide a clean, open space for guests to gather together, dine in, and watch the professionals at work. To achieve this, large, street-facing and interior facing windows were installed for a transparent connection between the bakers at work, the guests inside the bakery, and passers-by from the neighborhood.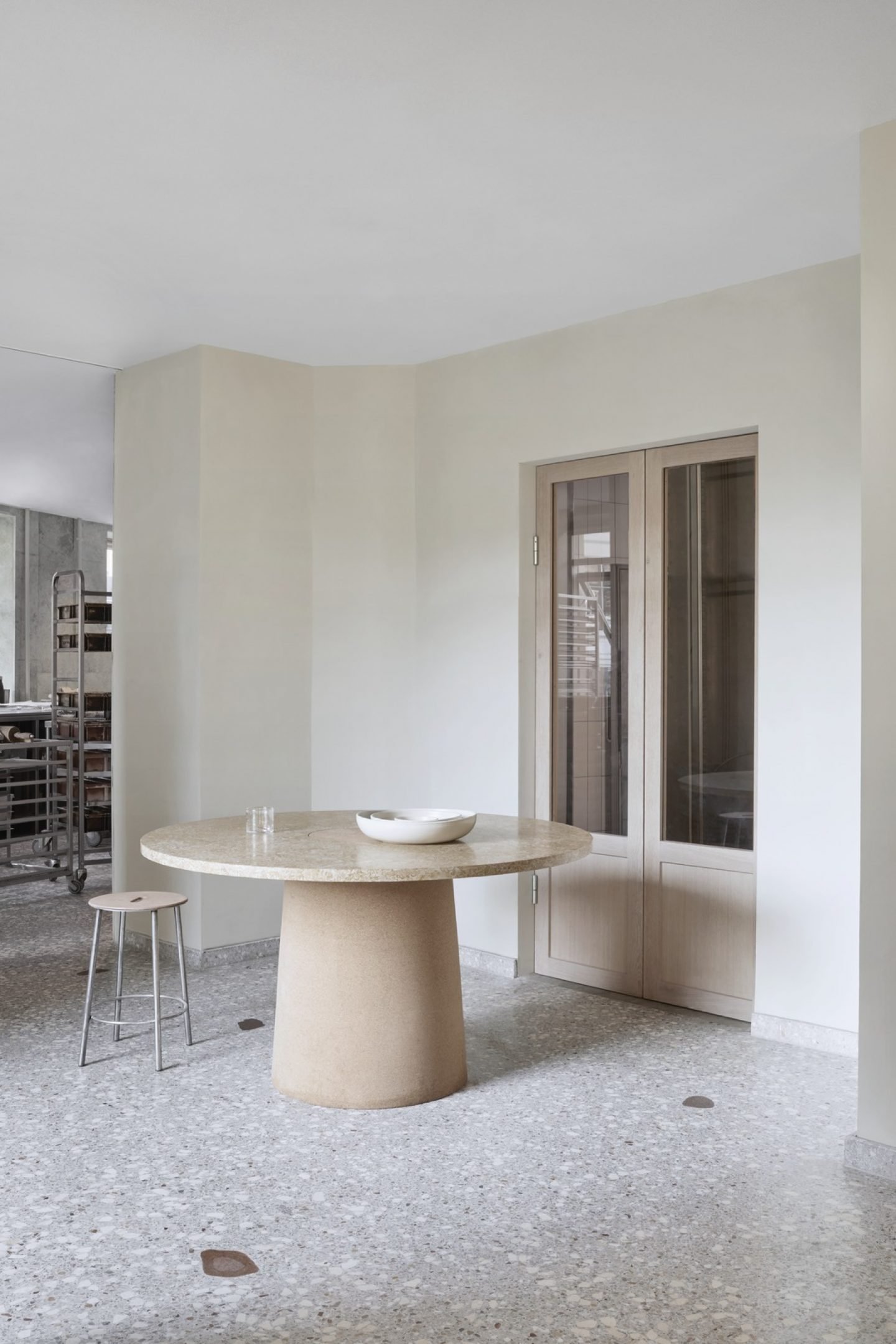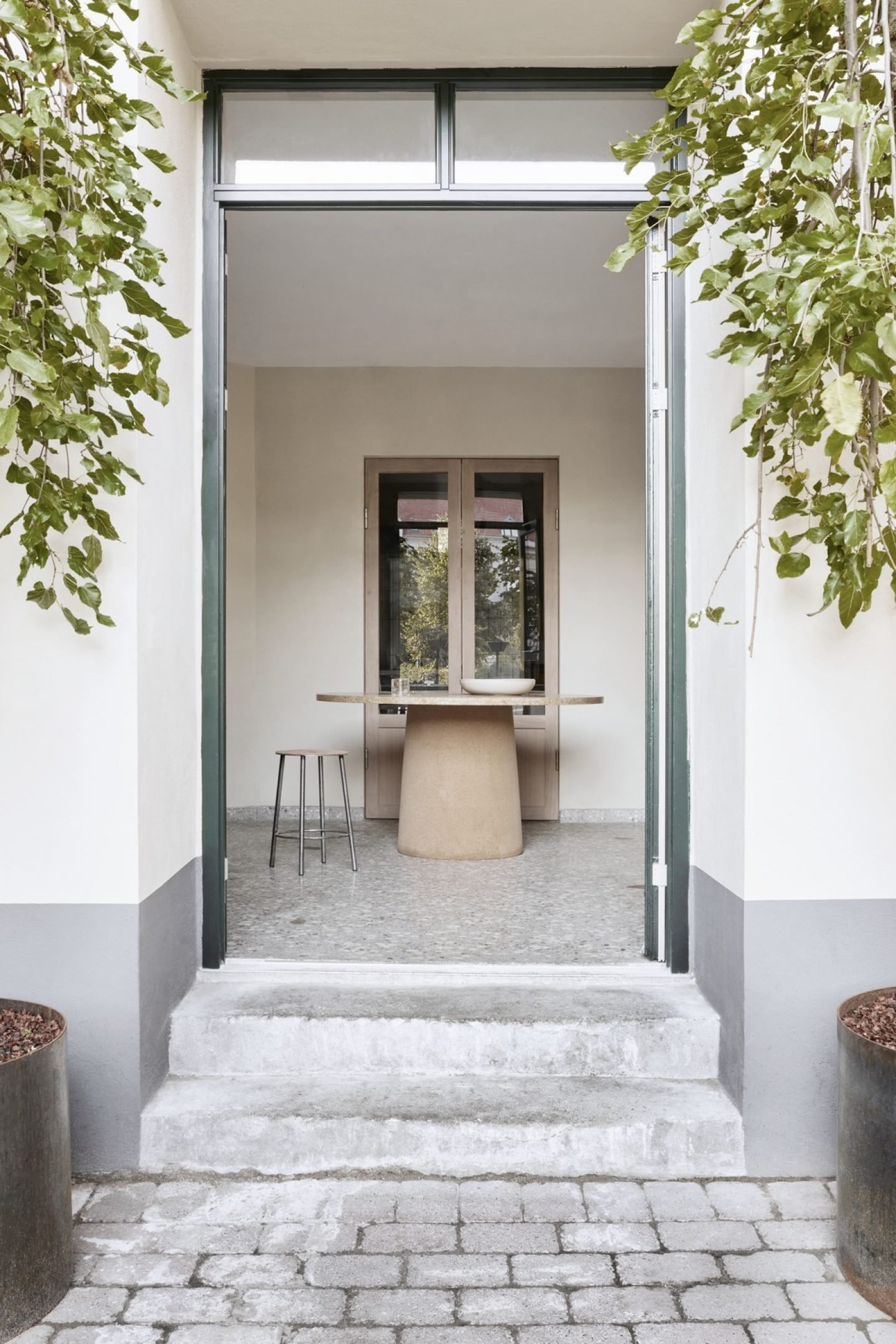 With its Danish terrazzo flooring, textured Mediterranean limestone walls, and glass and pale oak wood doors, Juno the Bakery's tonal material palette and natural color scheme is pared-back; letting the delicious hand-baked goods stand out for themselves. The venue is minimally furnished with pieces designed by Frama Studio, including chairs and wall light fixtures, and their stylish Sintra Dining table with its solid cork base and yellow marble makeup. "Frama's spatial concept was guided by the same values that have made Juno the Bakery a beloved local institution and a globally-recognized pioneer in artisanal baking: quality, authenticity, and an uncompromising attention to detail," concludes Christophersen.
ADDRESS
Juno the Bakery
Århusgade 48,
2100 Copenhagen, Denmark
OPENING HOURS
Wed – Sat: 07:30 – 18:00
Sun: 08:00 – 15:00
CONTACT
Website