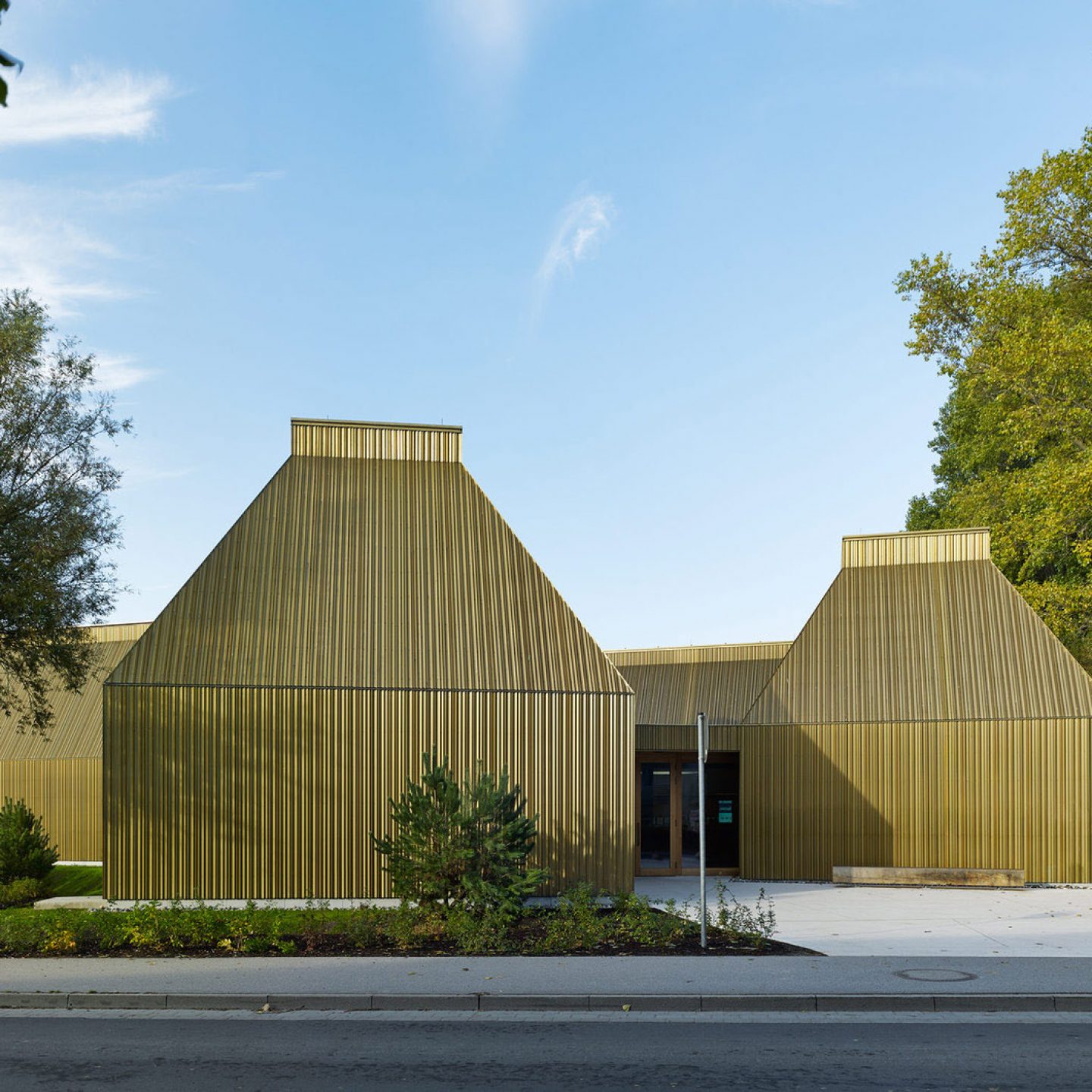 Kunstmuseum Ahrenshoop By Staab Architekten Is In Dialog With Its Natural And Cultural Surroundings
On the narrow peninsula between Fischland and Daars in Germany, Staab Architekten has designed a contemporary museum that honors the cultural history of the artists's colony in Ahrenshoop. An ensemble of interconnected single-room buildings reminiscent of a farmstead, the 'Kunstmuseum Ahrenshoop' integrates perfectly into the rural environment with its traditional thatched look, while exploring new design paths.
Resting in nature among dunes and expansive fields, the museum celebrates the fishing town's artist colony established in the late nineteenth century and the many artists who sought a deep connection to its surrounding countryside. "The key to our architectural concept lay in the close relationship of the artists to the landscape," the Berlin-based firm explains. "The goal was to create a building that at first glance seemed as if it had always been there, and only on second glance would unfold its autonomy as a cultural institution."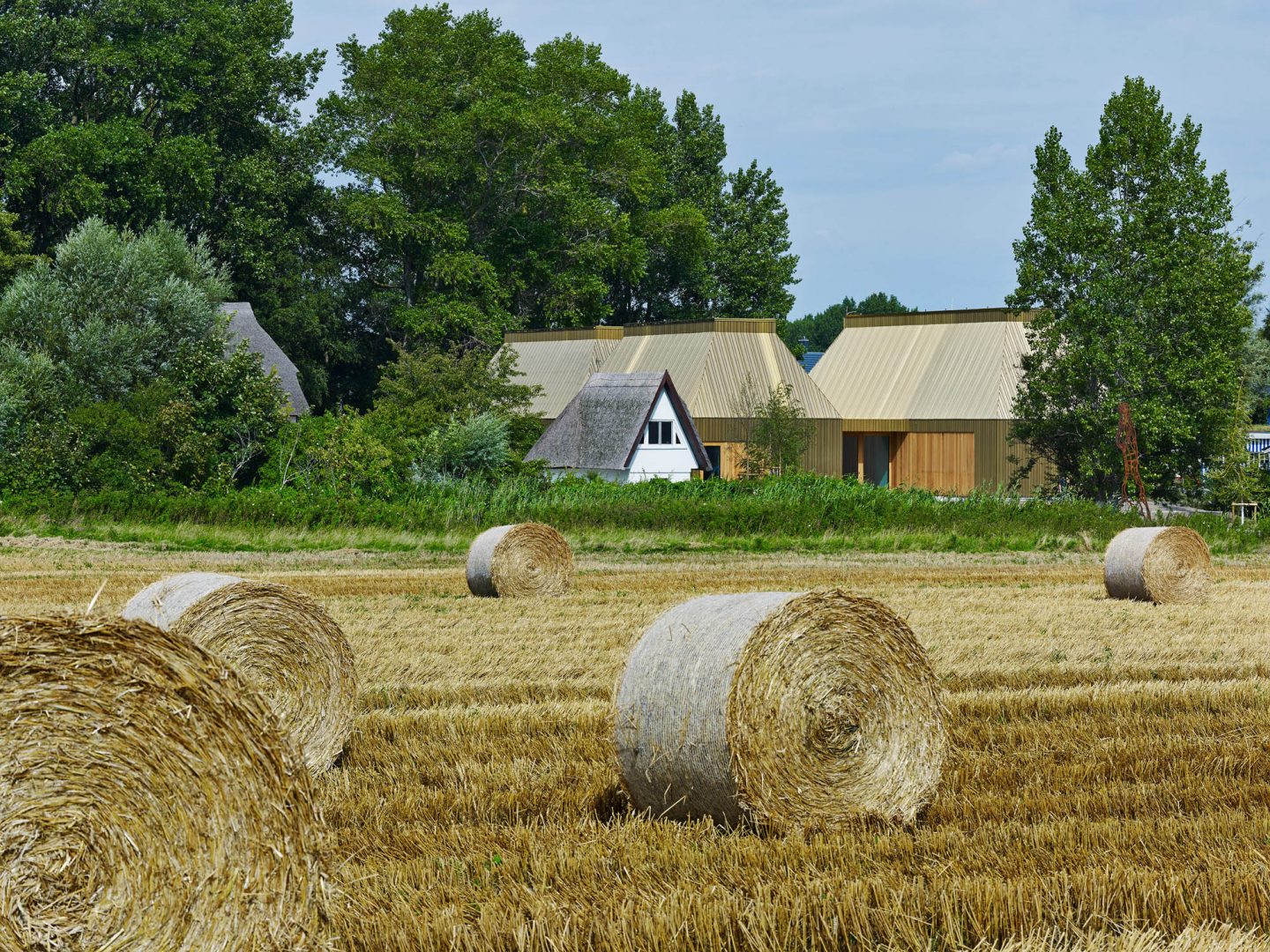 Picking up on the regional characteristics and shapes of the local building tradition, the firm created a complex composed of structures grouped around a central foyer, each in the size of the town's native houses. Despite appearing as a mere addition to the village buildings due to their steep roofs reminiscent of the reed roofs native to the region, the architecture is of contemporary origin, distilling "the archetype down to a pure, abstract form," the architect explains. The complex is cladded with a homogeneous envelope of profiled brass sheets in a golden brown tone, interrupted only by carefully positioned openings. "The correspondence of external and internal form leads to an unexpected spatial experience," says the firm. Roofs are topped off with coffer-like skylights that provide diffuse light and create a focused atmosphere in which the exhibits take full effect; a narrow glass door links indoor spaces to the outside world. Inside, restrained interiors complement the minimal palette of light-gray floors and white walls and ceiling surfaces, adding warmth and texture to the four exhibition rooms.