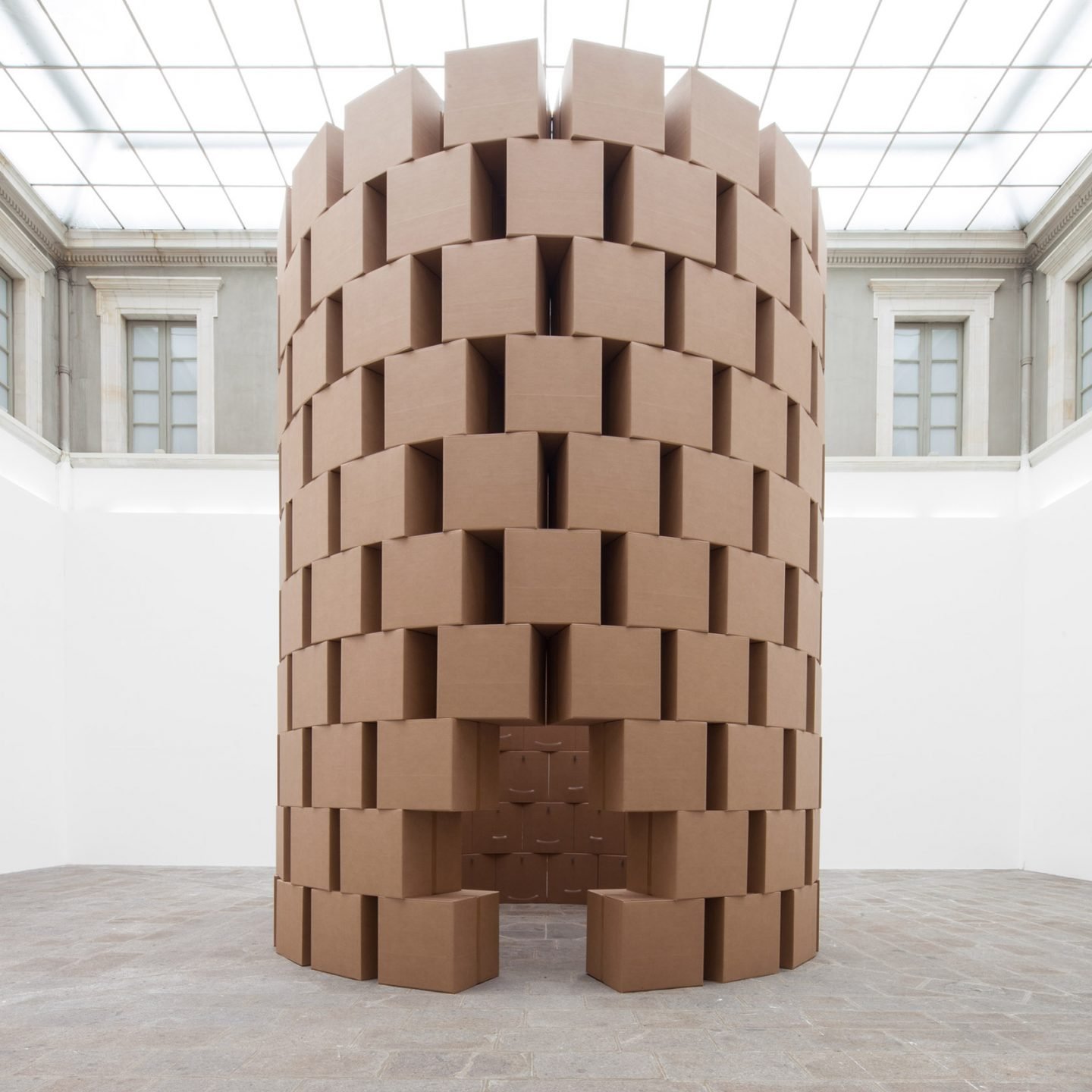 Zimoun's Extraordinary Mechanical Installations Are An Immersive Experience Of Sound And Motion
Renowned Swiss artist Zimoun creates architectural sound installations which can be visited and explored acoustically like a building. Minimalist, precise, and technical, his artworks are a study of the complex relationships between sound and space, statics and balance, and technology and the organic.
The artist is known for using lo-fi technology to create sonic sculptures and installations that appear as large architectural works of art. Showcased in museums around the globe; his works reference the technology around us and deal with the creation of rhythms through industrial raw materiality and micro-mechanisms arranged with surgical precision. Fascinated by themes of immediacy and structural simplicity, the Bern-based artist is interested in repetitive and reductive principles and in the intricate properties of sound, motion, and space. He uses movement and the unique acoustic of the exhibition space to create site-specific works, which bring visual, sonic, and spatial elements into one immersive experience.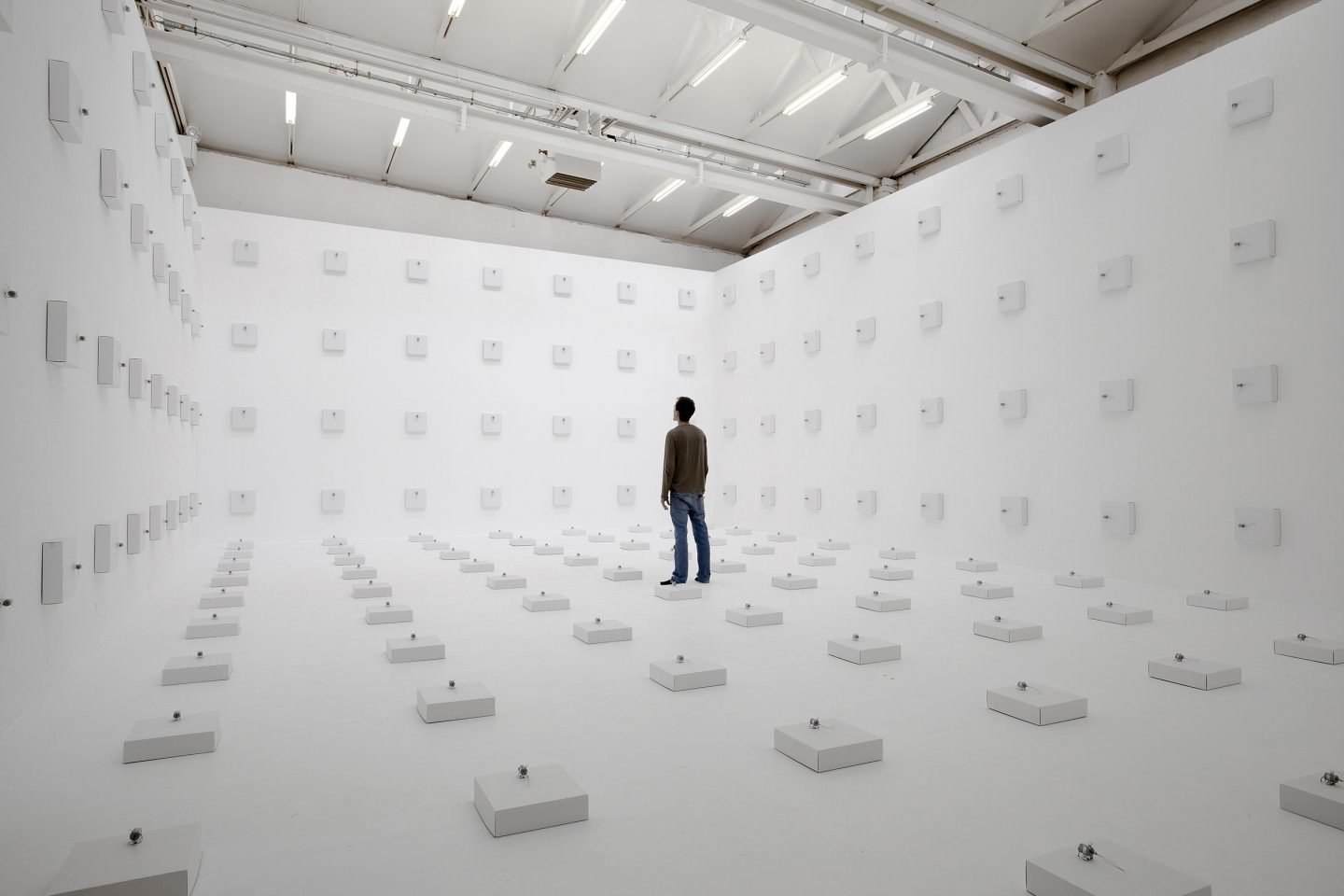 Zimoun's sculptures and installations incorporate simple mechanical devices such as vibration motors, industrial flotsam-like speaker arrays, PVC hoses, metal wire, polymeric, steel, but also objects such as ventilators, pendulums, cardboard boxes, and sticks. Installed in large quantities and used in repetition, the materials examine the generation and degeneration of patterns, resulting in intricate systems and units organized by very rigid exposition rules. Titled after the constituent elements of the artwork, his works remain abstract and encourage viewers to interpret what they see by relying on the direct experience of their senses. In other words, Zimoun asks the visitors to his works to make an effort in their imagination and act on the completion of the work.