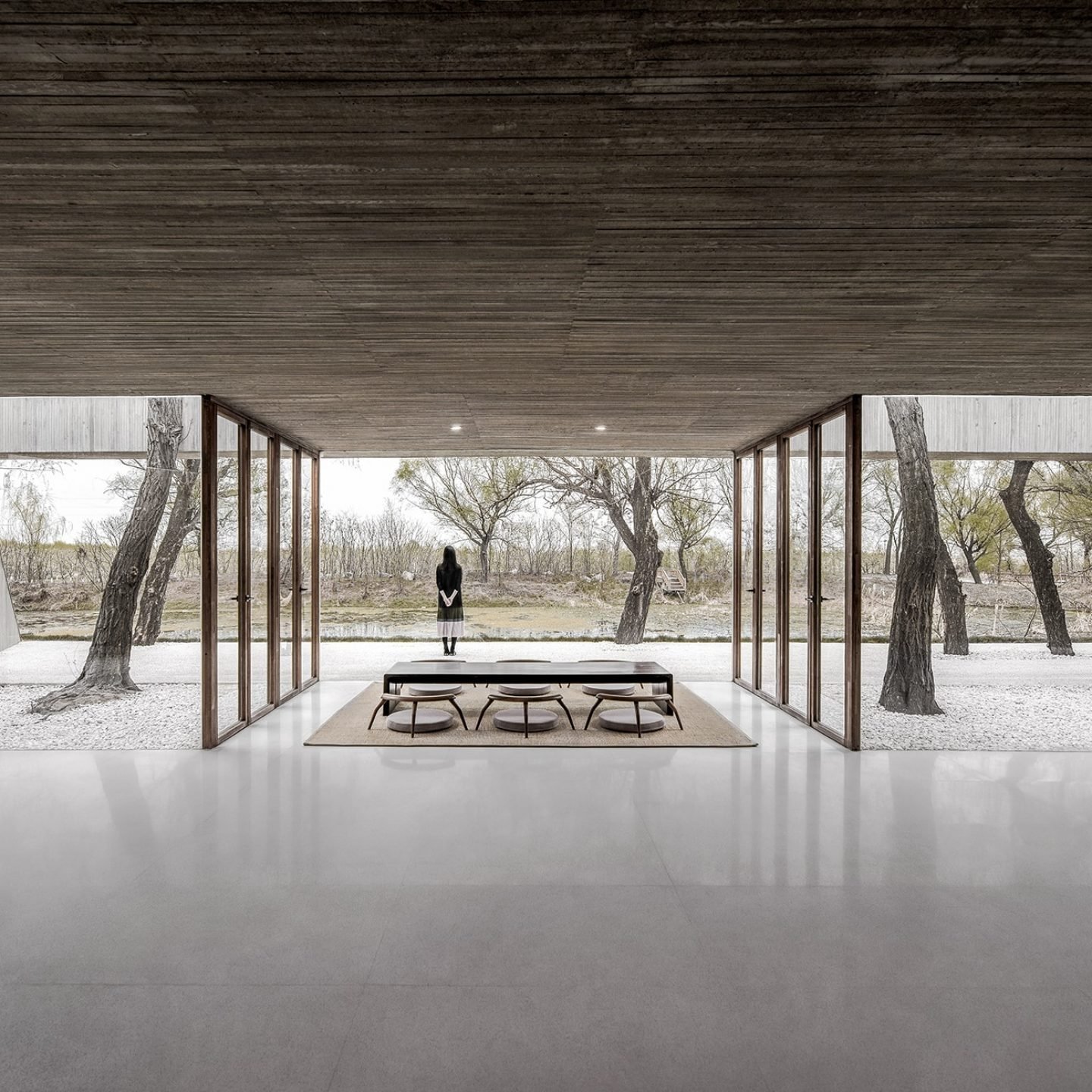 In A Rural Forest In Hebei, Archstudio's Modern Buddist Shrine Stands Out From Its Surroundings
Beijing-based practice Archstudio has designed the minimalist 'Waterside Buddhist Shrine' in the northern Chinese province of Hebei, to be an immersive experience close to nature for visitors to the site.
The project is situated between forest and river, and aims to create a peaceful space in harmony with the surrounding landscape. "Five separated and continuous spaces are created within the building by two axes, among which one is north-south facing, and another one goes along the river," explains the firm. The five divisions represent five calm spaces with different functions: an entrance, the Buddhist meditation room, a tea room, a living room, and a bathroom, which form a mindful experience altogether. "It is a place with power of perception where trees, water, Buddha, and humans can coexist," the firm continues. The venue is defined by a material palette of wood and glass, with a tonal color palette and pared-back interior. The shrine's unique design and peaceful internal rooms provide a wonderful space for contemplation and meditation.