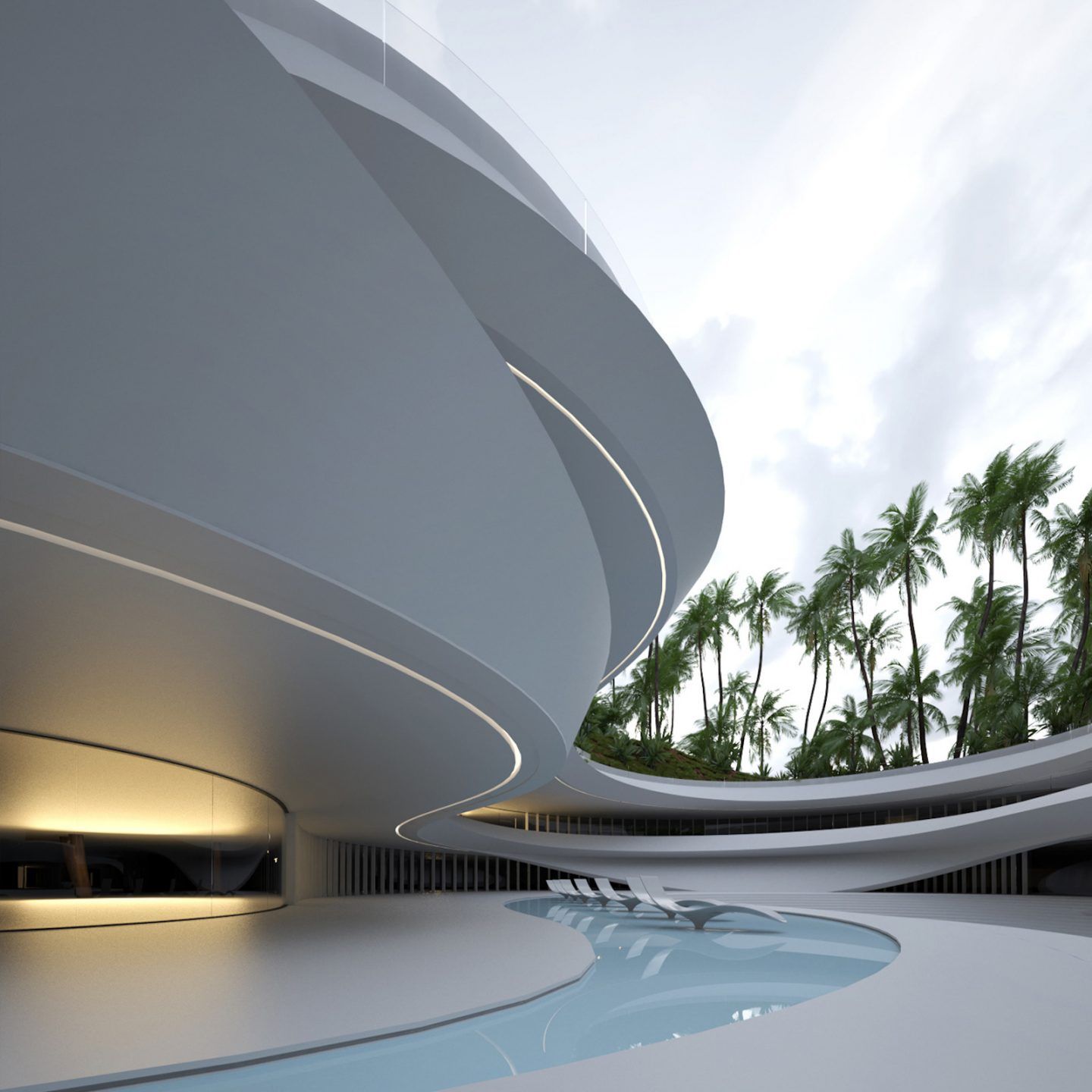 Roman Vlasov Renders A Luxurious, Multitiered Swimming Pool In A Garden Oasis
Ukrainian conceptual architect Roman Vlasov has designed 'Concept/689': a speculative swimming pool complex with multiple storeys that is visualized as being built into the layers of the earth.
The striking project juxtaposes the vibrancy of nature with the curving, man-made structure. The layout of the pool is designed to mimic the shape of an eroded geological landmark, revealing multiple levels underneath for leisurely activities. The shapes of the project are reminiscent of Italian Postmodernist design; in particular the curved 'Ultrafragola' mirror designed by the late pioneering architect Ettore Sottsass. The smooth white curvatures of the construction stand out against the lush forested site, exposing the point where landscape and architecture meet.