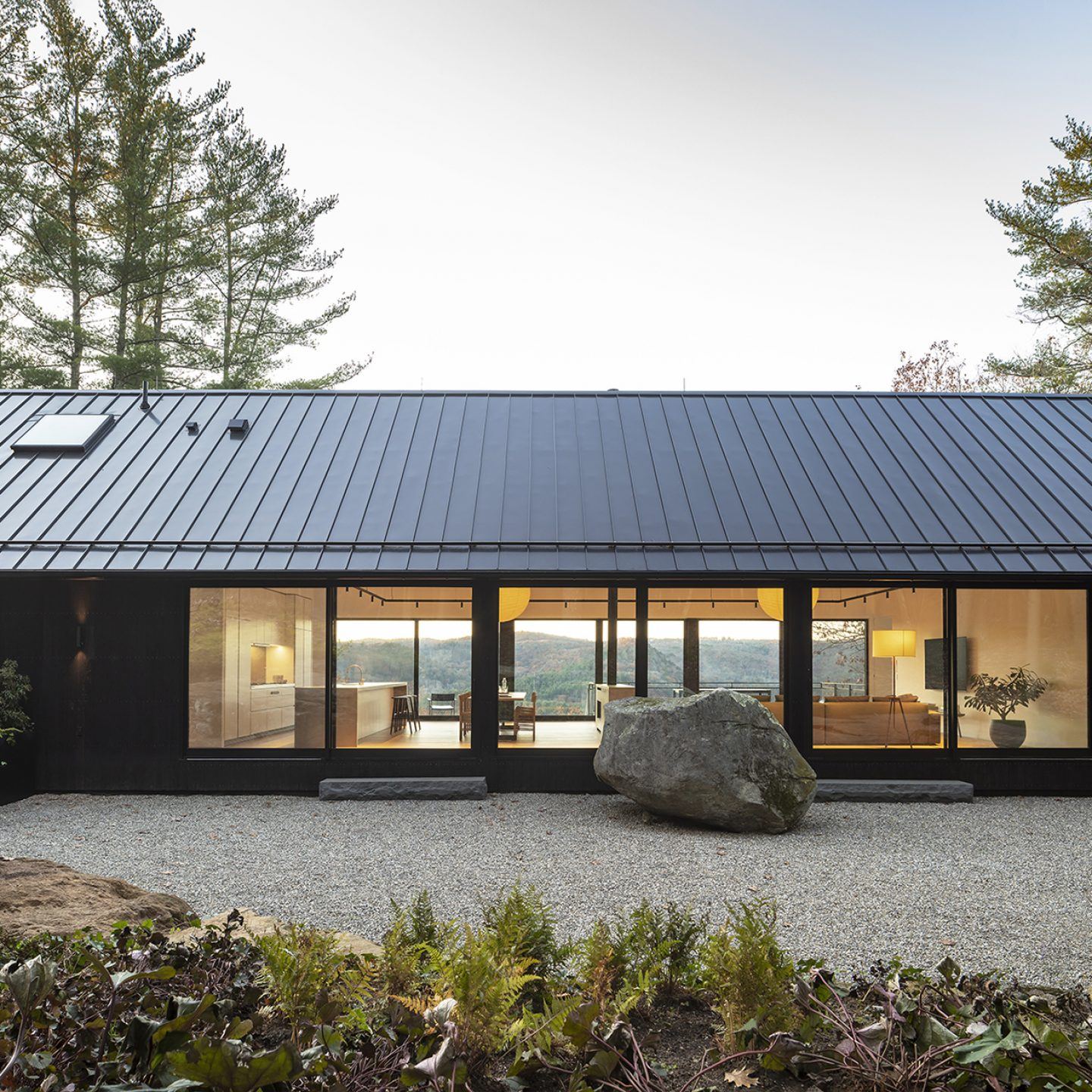 In Connecticut, Ledge House Makes The Most Of Its Stunning Forested Scenery
New York-based firm Desai Chia Architecture has designed a contemporary three-bedroom house for a Manhattan couple seeking a retreat in the Connecticut Valley. Inspired by local vernacular architecture, 'Ledge House' features horizontal lines, an expansive multipurpose room, and spectacular forest vistas.
The firm was tasked with designing a home "that would resonate with the history of the Connecticut Valley, include a material palette that is environmentally friendly, and work with the challenging site on a large rock ledge," they explain. The residence was built on the site of a pre-existing cabin. "We were able to reuse the cabin's foundation and add to it to simplify the footprint of the building while amplifying the program," they continue. For its structure, the architects took inspiration from the indigenous barns and covered bridges of the area, while nodding to Asian influences. The exterior of the house is clad in Shou Sugi Ban siding—a Japanese technique which involves charring a wood surface to render it a deep charcoal-black—which offers a resistant finish that also articulates the simple yet iconic triangulated form of the building. Expansive floor-to-ceiling windows and sliding doors open the structure to the forested parkland, framing views of the Housatonic River.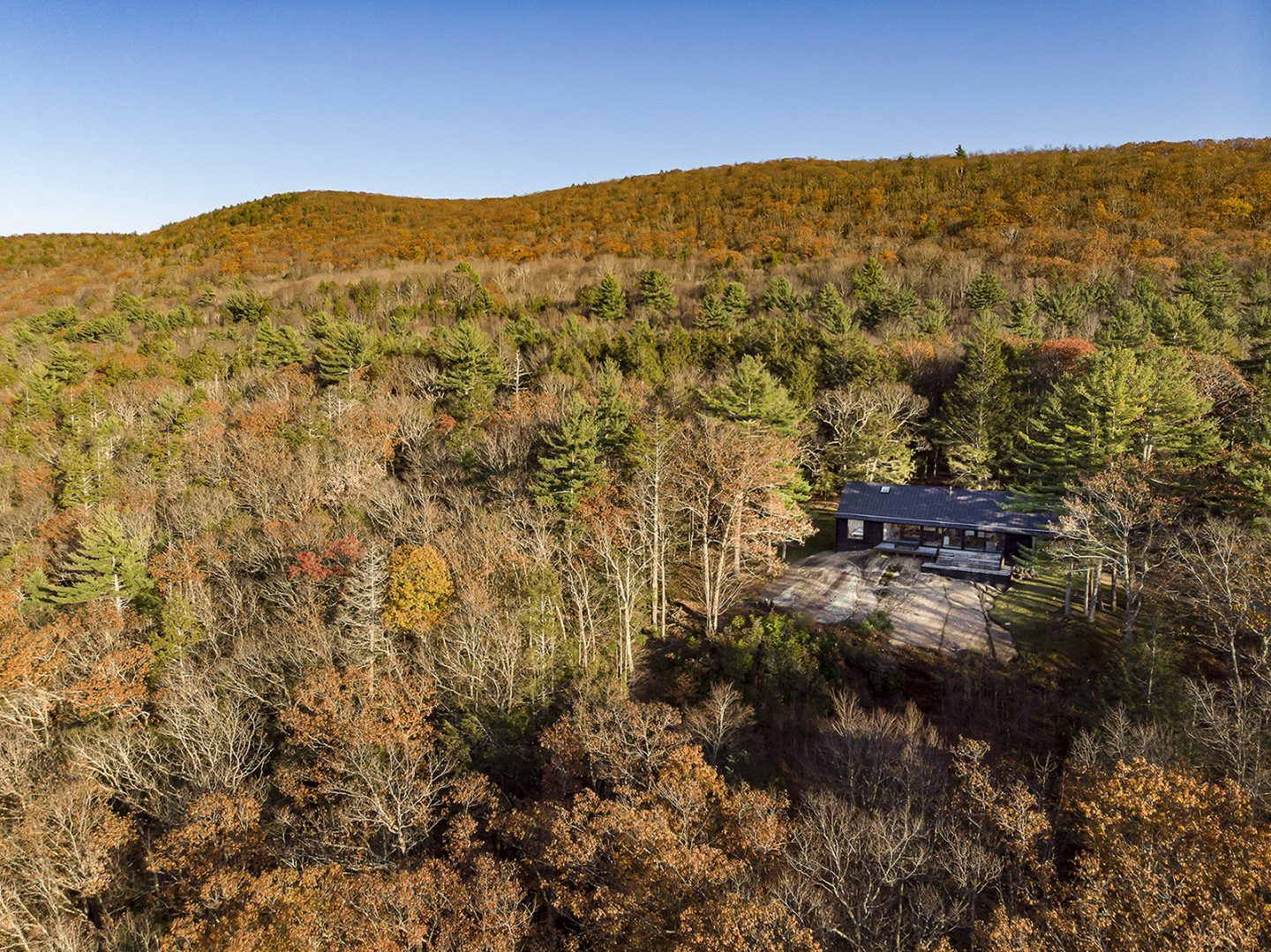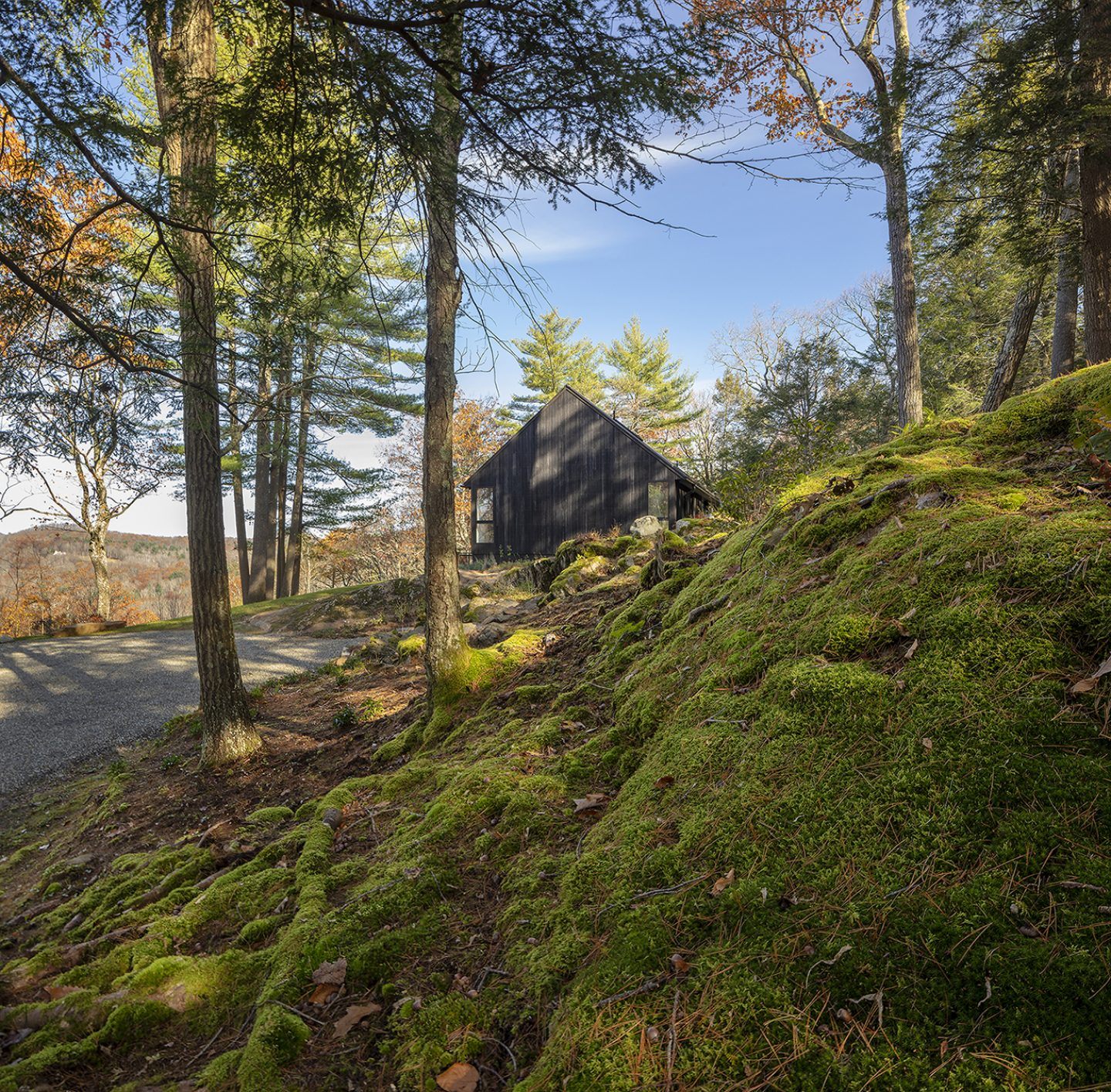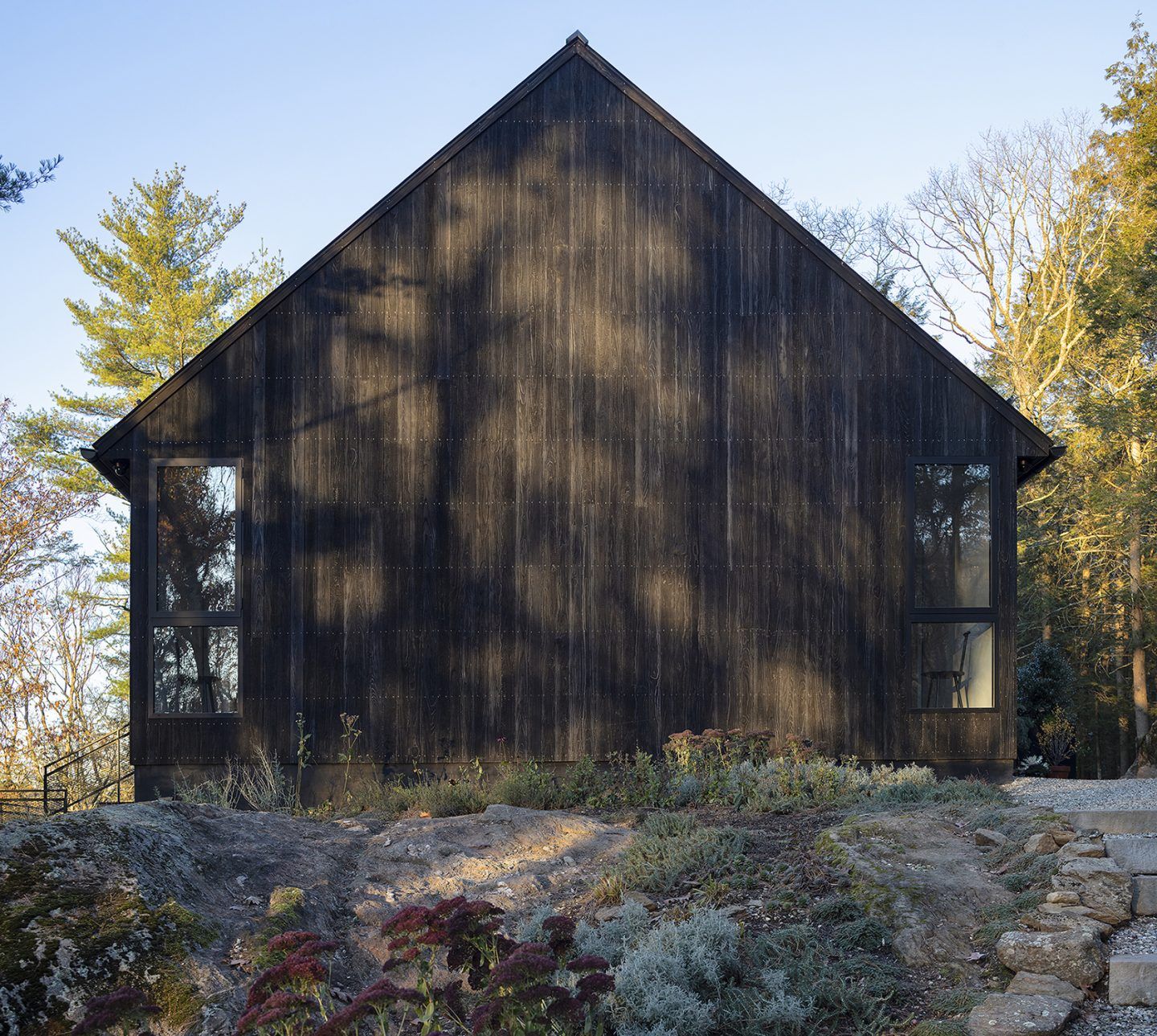 The house features a great room at its center—a big lofted open area, devoted to social activities, and connecting to the outdoors via a valley terrace. "The living room, dining room and kitchen form the nucleus of a large breezeway through the house; the breezeway was strategically positioned to take advantage of the views to the valley, the uphill cross-ventilating breezes, and an existing boulder that becomes a rugged companion to the house and the views of the landscape," explain the architects. Connecting to the great room are the master bedroom suite on one end of the house, with two guest bedrooms and a full bath on the other. Inside, interior finishes are light and airy, with contemporary furnishings harmonizing with the architecture through a calming palette of natural materials, colors, and textures.