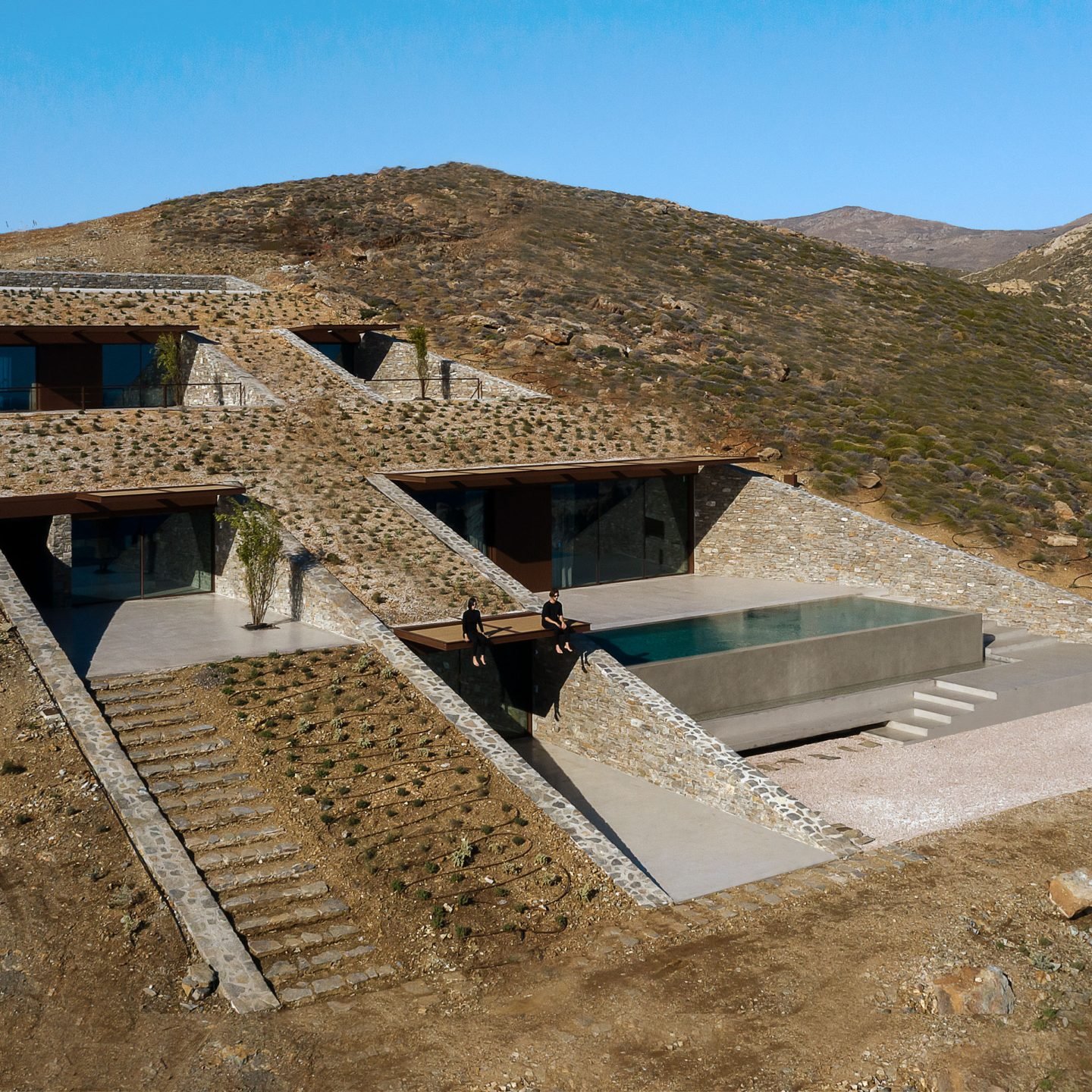 NCaved, An Arresting Holiday House By MOLD Architects Blends Into The Edge Of A Cliff
On a small secluded rocky cove on the Cycladic Greek island of Serifos, MOLD Architects has designed a one-of-a-kind home: 'NCaved', a spacious and volumetric house, almost completely disappears into the rugged earth.
Speaking of the brief for the project, the architects explain: "The need to create a protected shelter at a location of disarming view, but openly exposed to strong north winds, led us to the decision to drill the slope." Buried into the landscape in response to the harsh elements of the site, the wedge-shaped house unfolds across three stories, with bedrooms on the top floor, living and dining areas in the middle, and rooms for guests on the lower level. "The smooth descent into the interior of the house slowly reveals the initially hidden spaces, while framing a two sided view: a visual outlet to the sea during the descent, an outlet to the sky during the ascent," they continue.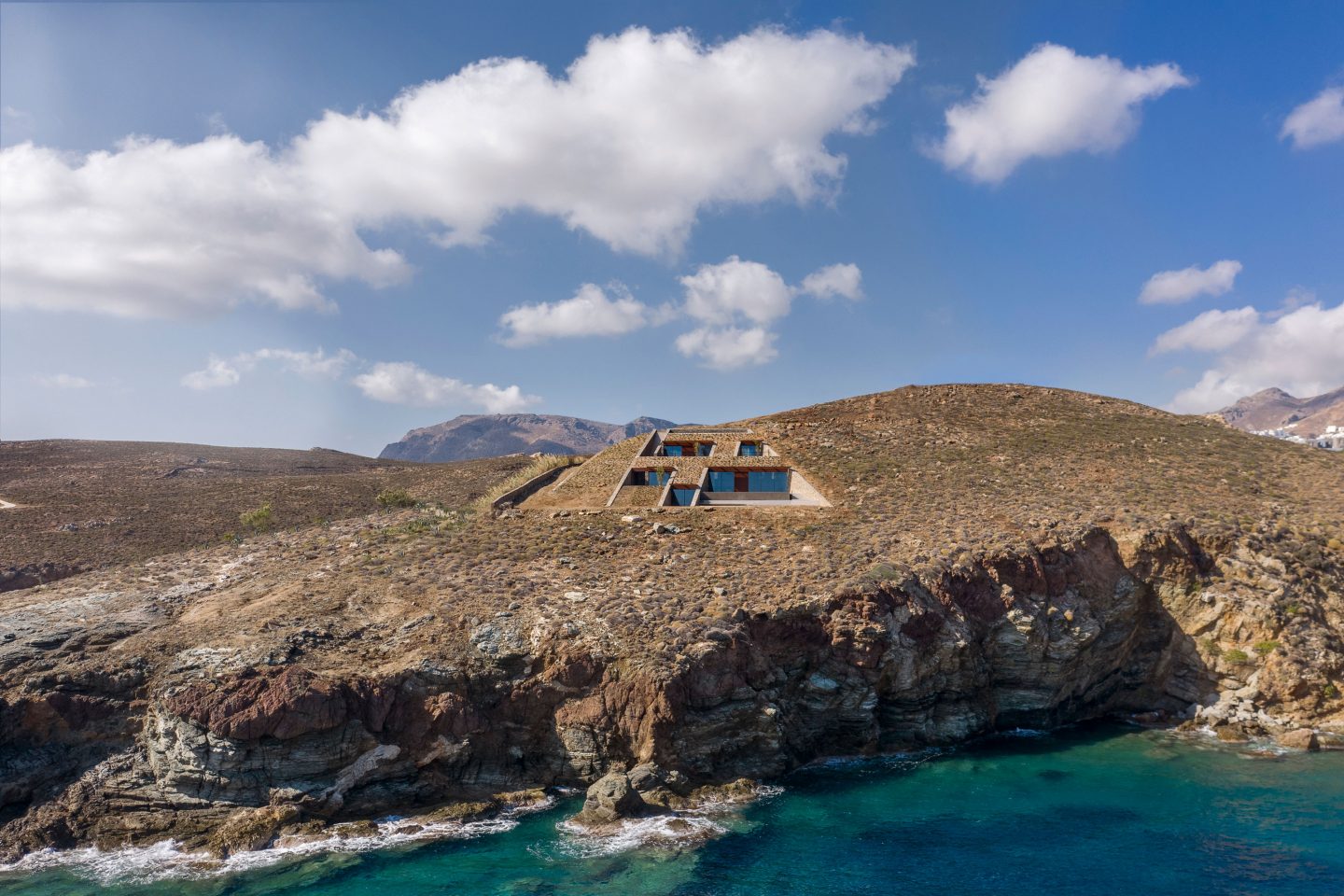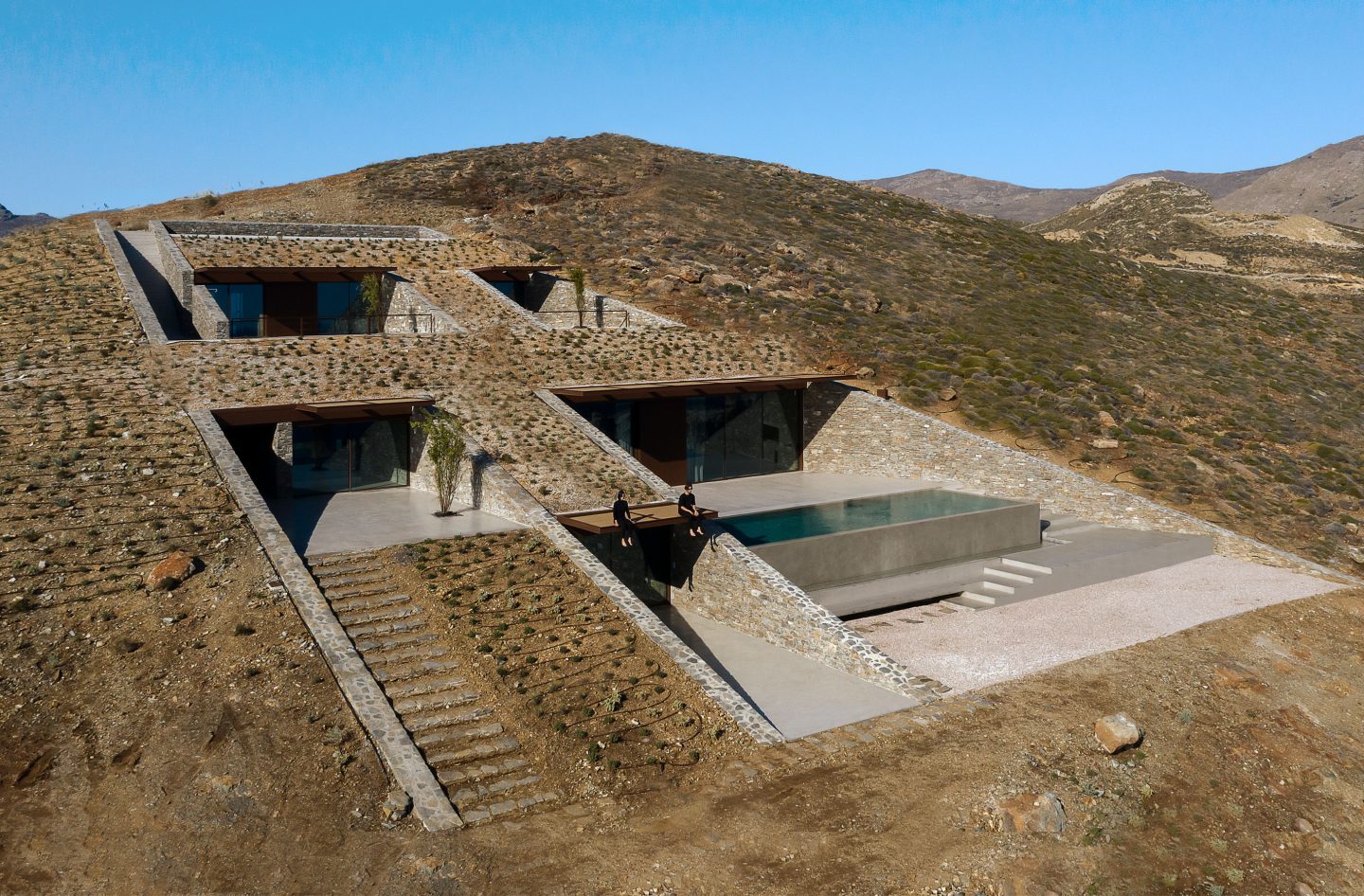 With 'NCaved', the firm aimed to create a "rough and natural" aesthetic in the home, and so decided to extract rocks from the site and repurpose them as walls. "This rough feeling of a natural cavity was what we hoped for with our choice of materials and color palette. Stone, exposed concrete, wood, and metal are used with precision to create coarse inner shells," they say. The house is both an impressive hideaway and a striking holiday spot, where raw materials paired with a stripped-back and minimalist interior mimic the natural beauty of the island.